How many countries are there in the world? What makes a country anyway? To know the entire number of countries in the world, read this article.
You may have asked this question because it is essential general knowledge.
Maybe you desire to travel to all the countries of the world, and to start, you have to know the total number of countries in the world.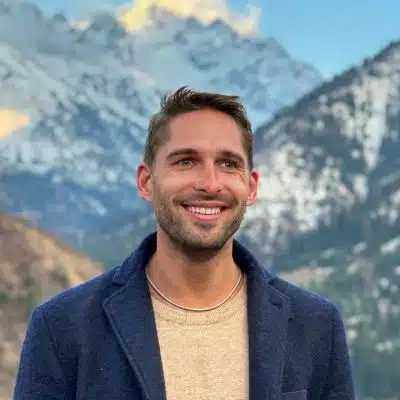 There are many ways to come up with a total number – based on definition, politics, agreements… the list can go on.
To determine the number of countries, you have to consider the sources that back up your list and how they come up with the total number of countries in the world.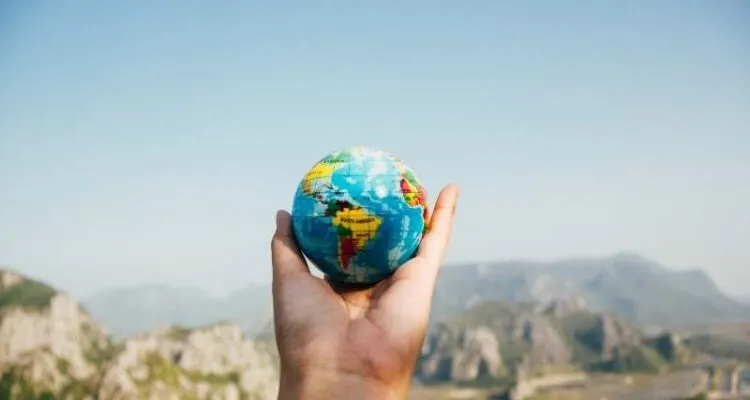 What is a country?
According to the Montevideo Convention on the Rights and Duties of States, these are the four things that should be met when defining a country or a state:
1. It must have a permanent population.
2. It must have a defined territory.
3. It must have a government.
4. It must be able to enter into agreements with other states.
These categories act as guidelines for defining a country, but more aspects (such as politics) need to be considered.
In conclusion, there is no universally accepted definition of a country; that is why one country can recognize (or opt not to) others.
There are 193 countries – According to the United Nations
The United Nations Member States index lists 193 states as its members.
Only sovereign states can become members of the UN, so judging from this definition alone, you can say that the total number of countries in the world is 193.
How about nonmember states?
How about states in dispute regarding their sovereignty?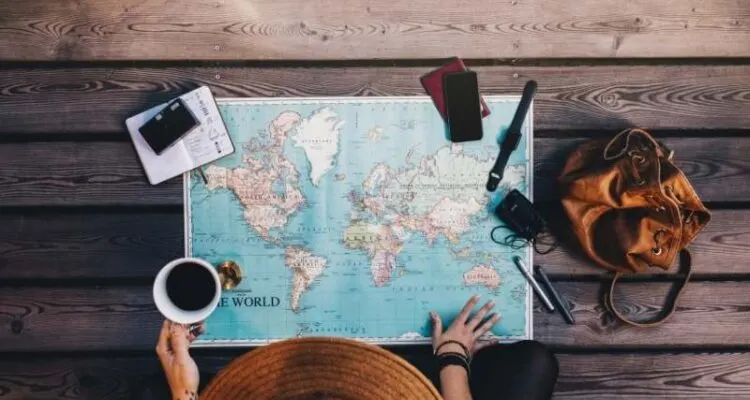 The UN also recognizes 2 Observer States
When counting how many countries are in the world, it is essential to note the two nonmember observer states that the United Nations recognizes.
When one is an observer state, it has the authority to be present in meetings of the General Assembly, but it does not have the power to vote.
The Vatican City and the State of Palestine are the two observer states in the UN.
The Vatican City was allowed to join as a member in 1919, but it declined.
On the other hand, the State of Palestine applied for membership in 2011, and it has yet to be voted upon.
Do we count the Holy See and the State of Palestine as countries?
I believe – yes.
Is Taiwan a country?
In your search about how many countries are in the world, you will find conflicting answers regarding Taiwan.
Is Taiwan its own country?
Yes, Taiwan is a country if you return to the core definition of being one.
However, with the political unrest that prevents the world from coming up with a unified description, we accept that Taiwan is a self-governing island.
China firmly declares that Taiwan is a province of the Republic of China (ROC.)
Is Kosovo a country?
Yes, Kosovo is a country – it is self-declared, to be exact.
Many consider it as one, including the United States and other members of the European Union.
Serbia rejects its declaration of independence and claims ownership over it.
Number of countries in the world = 197?
So, how many countries are there?
The United Nations lists down 193 sovereign countries. Two states, The Vatican City and the State of Palestine, are described as observer states.
Within the UN, some members recognize the country ships of Taiwan and Kosovo, while others do not. This is a highly political subject to take on.
Personally and technically, I am counting 193 of the sovereign countries, adding the two observer states and including Taiwan and Kosovo.
That makes it 197: There are 197 countries in the world.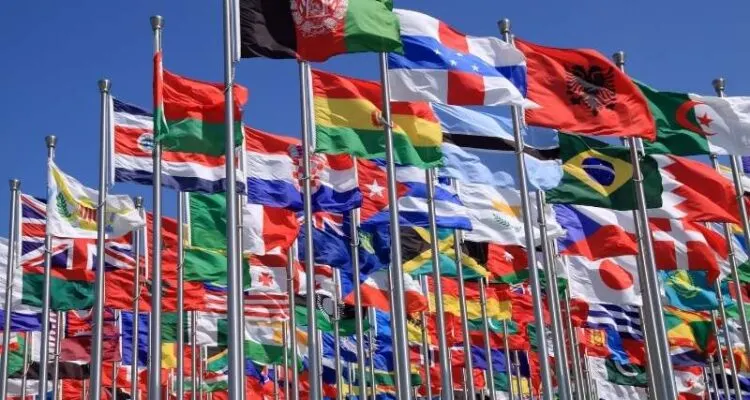 Complete list of all 193+4 countries in the world according to the UN
Afghanistan
Albania
Algeria
Andorra
Angola
Antigua and Barbuda
Argentina
Armenia
Australia
Austria
Azerbaijan
Bahamas
Bahrain
Bangladesh
Barbados
Belarus
Belgium
Belize
Benin
Bhutan
Bolivia
Bosnia and Herzegovina
Botswana
Brazil
Brunei Darussalam
Bulgaria
Burkina Faso
Burundi
Cambodia
Cameroon
Canada
Cape Verde
The Central African Republic
Chad
Chile
China
Colombia
Comoros
Congo (Republic of the)
Costa Rica
Côte d'Ivoire
Croatia
Cuba
Cyprus
Czechia (Czech Republic)
Democratic People's Republic of Korea
The Democratic Republic of the Congo
Denmark
Djibouti
Dominica
Dominican Republic
Ecuador
Egypt
El Salvador
Equatorial Guinea
Eritrea
Estonia
Ethiopia
Fiji
Finland
France
Gabon
The Gambia
Georgia
Germany
Ghana
Greece
Grenada
Guatemala
Guinea
Guinea-Bissau
Guyana
Haiti
Honduras
Hungary
Iceland
India
Indonesia
Iran
Iraq
Ireland
Israel
Italy
Jamaica
Japan
Jordan
Kazakhstan
Kenya
Kiribati
Kuwait
Kyrgyzstan
Lao People's Democratic Republic
Latvia
Lebanon
Lesotho
Liberia
Libya
Liechtenstein
Lithuania
Luxembourg
Madagascar
Malawi
Malaysia
Maldives
Mali
Malta
Marshall Islands
Mauritania
Mauritius
Mexico
Micronesia (the Federated States of)
Monaco
Mongolia
Montenegro
Morocco
Mozambique
Myanmar
Namibia
Nauru
Nepal
Netherlands
New Zealand
Nicaragua
Niger
Nigeria
Norway
Oman
Pakistan
Palau
Panama
Papua New Guinea
Paraguay
Peru
Philippines
Poland
Portugal
Qatar
Republic of Korea
Republic of Moldova
Romania
Russian Federation
Rwanda
Saint Kitts and Nevis
Saint Lucia
Saint Vincent and the Grenadines
Samoa
San Marino
Sao Tome and Principe
Saudi Arabia
Senegal
Serbia
Seychelles
Sierra Leone
Singapore
Slovakia
Slovenia
Solomon Islands
Somalia
South Africa
South Sudan
Spain
Sri Lanka
Sudan
Suriname
Swaziland
Switzerland
Sweden
Syria
Tajikistan
Thailand
The former Yugoslav Republic of Macedonia
Timor Leste
Togo
Tonga
Trinidad and Tobago
Tunisia
Turkey
Turkmenistan
Tuvalu
Uganda
Ukraine
United Arab Emirates
United Kingdom
United of Republic of Tanzania
United States
Uruguay
Uzbekistan
Vanuatu
Venezuela
Vietnam
Yemen
Zambia
Zimbabwe
The Vatican City
Palestine
Kosovo
Taiwan
About the Author
More info
Best VPN for Travel: ExpressVPN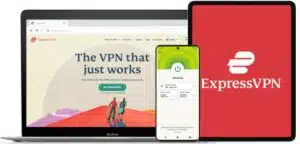 Heading abroad? Use ExpressVPN to access your social media accounts, unblock your favorite entertainment sites, and stay connected with friends and family. And get cheaper flights, of course.
Pros
✅ Next-gen, high-speed servers in 94 countries
✅ Works on iOS, Android, Windows, Mac, Linux, browsers, and more
✅ 256-bit AES encryption protects your data, even on hotel Wi-Fi
✅ Unblocks Netflix and other streaming sites
Cons
❎ No dedicated IPs
Get 3 extra months free of ExpressVPN when signing up for a 1-year plan. That's a 49% saving and a monthly cost of just $6.67! You also get a 30-day money-back guarantee.