The continent of Europe holds dozens of the most popular travel destinations in the world.
There are the greats—Paris, Rome, Vienna, and Prague—the best places to visit in Europe that everyone has heard of (and everyone should see).
From ancient Roman archaeology to aqueducts to quiet street cafes, from 500-year-old cathedrals to irreplaceable art collections, you could spend an entire lifetime exploring these popular European destinations.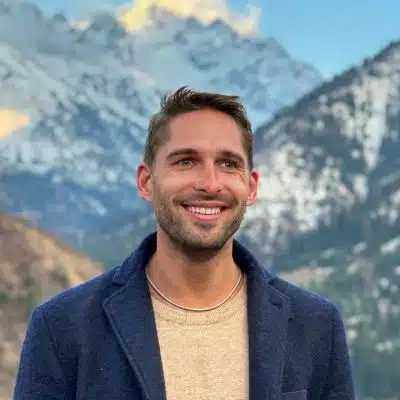 But even then, you'd just have scratched the surface of what the continent has to offer.
That's why we've put together this article on the best places to visit in Europe.
Maybe you're traveling to the continent for the first time and looking for that quintessential European experience.
Maybe you've already spent plenty of time there and are simply looking for a few new destinations to add to your list of the best places to visit in Europe.
Whatever your reason for heading to Europe this summer (and who says you even need a reason other than the love of travel itself?), we've got you covered.
This 2020, travel Europe like a pro.
Check out this list of what we think are the best European destinations to visit this summer.
There are a few that may surprise you!
1. Best Places to visit in Europe – Norwegian fjords cruise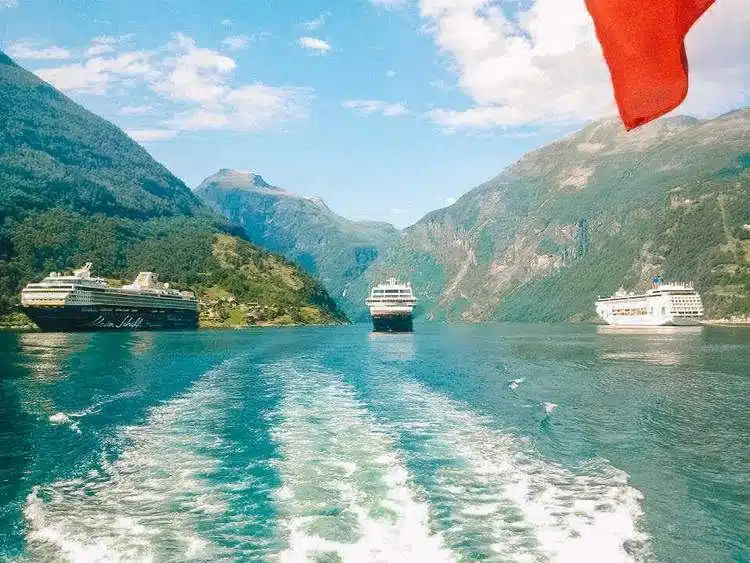 If you're looking for a unique way to spend summer 2019, why not add a Norwegian fjords cruise to your travel plans?
Cruises normally start in Bergen and go as far as Cape North, taking you from the lush green vegetation and waterfalls of the fjords up to the barren and rocky landscapes of Cape North.
One of the most iconic destinations during this cruise is the Geirangerfjord. This is a 15km long fjord that branches off from the Sunnylvsfjorden and is protected by UNESCO.
The Geirangerfjord is particularly narrow with high mountains, making it extremely scenic as you cruise through it.
At the end of the fjord, you'll find the town of Geiranger, where you will dock with smaller boats since the cruise boats are too big to approach the town.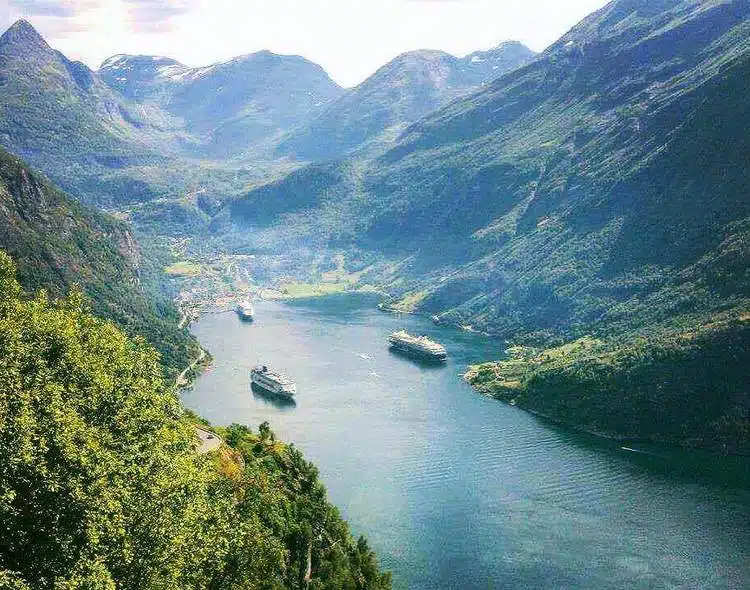 From Geiranger, you can then take a shuttle bus that will take you to the top of the fjord, where you can admire the cliffs from above, one of the best views I have ever seen!
Another magical experience you can only have in summer in Norway is seeing the Midnight Sun.
As you cruise further north, the days start getting longer until you reach Cape North, and the sun doesn't set at all.
Combine that with knowing you're at the most northern point in Europe, and it's a pretty cool opportunity to tick off your travel bucket list!
Recommended by Greta from Greta´s Travels
2. The Algarve, Portugal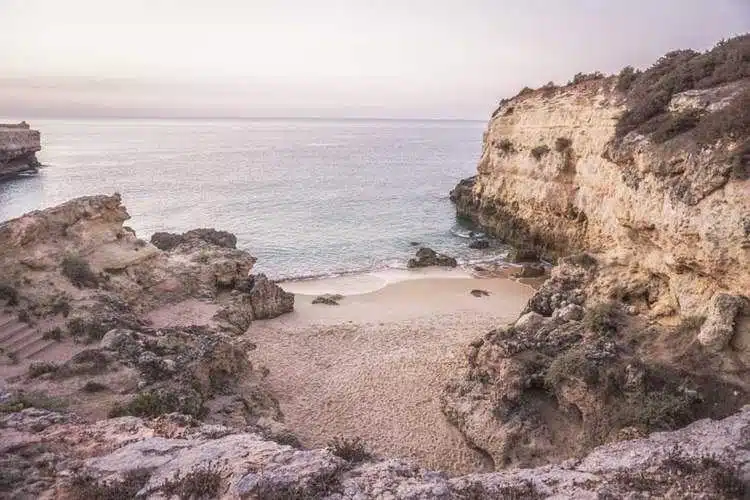 The Algarve is a European summer hotspot – one you should add to your 2019 travel calendar.
What's not to love? On the one hand, crystal-clear waters, sandy beaches, rugged coastline, and traditional whitewashed towns with gorgeous azulejo tiles and delicious food.
It's no wonder that it goes straight to the top of most people's Portugal itinerary.
Start with well-known Lagos – even though it's one of the region's biggest towns, it's still very charming and is well located for exploring the rest of the region.
Don't miss the Ponta da Piedade – easily one of the most striking viewpoints in Europe.
The Algarve is filled with small towns, each with its own unique culture and heritage. From the beautiful Tavira to the lively morning market in Loule, there's a lot to explore.
Beach-wise, you're totally spoilt for choice. The Algarve boasts both Atlantic and Mediterranean coastline.
Calmer seas mean beaches like Praia Dona Ana on the Mediterranean side are perfect for swimming, while others like Praia de Castelejo offer rougher seas but spectacular views.
There are plenty of options when it comes to places to stay in the Algarve, but I love the Anantara Vilamoura for a high-end escape.
Recommended by Julianna from The Discoveries Of
3. Island Hopping Greece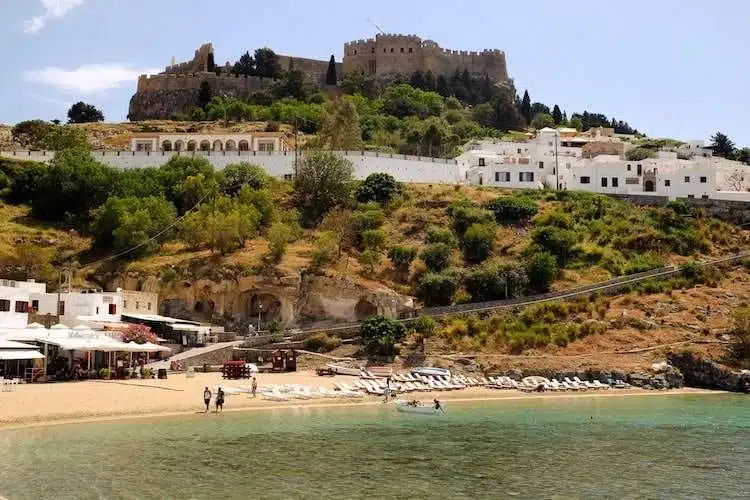 Sure, there are many incredible places to see in Greece (Delphi and Meteora, for starters). And Athens is one of the fascinating capitals and one of the best places to visit in Europe.
Read also: Best Day Trips from Athens.
But the real joy of Greece is visiting the islands and not doing very much at all.
Island hopping in Greece is one of the quintessential European summer experiences and has been a rite of passage on Europe trips since the 1960s. There are over 200 inhabited islands for you to choose from, all linked by ferry.
It's the perfect way to slow right down in these hurried times. The Greeks are masters of the simple joys of life.
There is a bit of swimming and sunbathing, hanging out in seaside tavernas and beach bars, and some gentle sightseeing.
Dive into crystal clear seas. Rent a scooter to find your own secluded beaches. Dance until morning underneath the stars.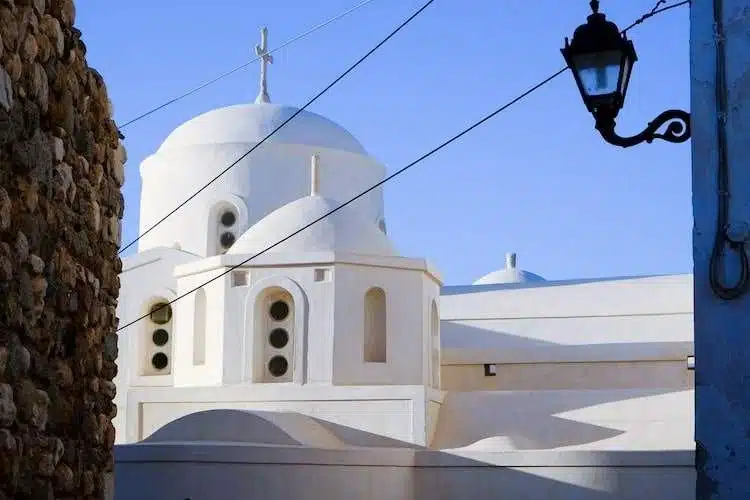 Then tomorrow, hop on the first ferry across the water and do it again on a different island.
If you're short on time, there are still options. The Saronic island group is close to Athens and linked by high-speed ferries.
Or there are frequent flights from Athens to some of the most popular islands, including Santorini and Mykonos, which are easily combined with a quieter neighbor.
And if you want to escape the crowds, head to some of North Aegean islands such as Chios or Samothraki, which see very few international visitors.
Recommended by Steph from The Mediterranean Traveller
[amazon_link asins='B07596MPSD,1631216252′ template='ProductCarousel' store='timkrotrarout-20′ marketplace='US' link_id='8b19f5c5-61e1-4564-a3a0-51661814c6fd']
4. Provence, France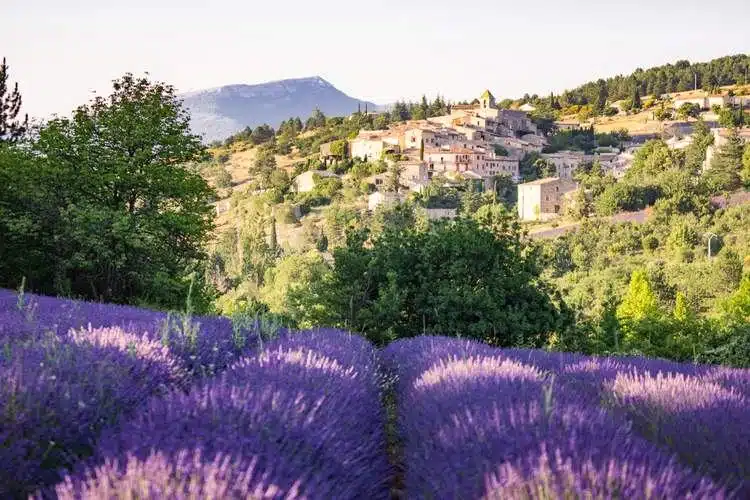 As a summer destination, Provence has it all. From charming historical towns to bustling seaside resorts, it's been the go-to place for artists and aristocrats for centuries.
But that doesn't mean you can't still find a secluded spot to enjoy the South of France this summer.
Head to the Luberon Valley for hilltop villages steeped in history, the Valensole plateau to find the most beautiful lavender fields in Provence, Cassis to see the towering Calanques, or the Verdon Gorge for breathtaking vistas and outdoor adventure.
If nature and wildlife are more of your thing, head straight to the Camargue to witness the annual migration of pink flamingos.
You'll spot the wild white horses and black Camargue cattle roaming freely here too.
Or, for the history buffs out there, consider visiting the famous Pont du Gard, the amphitheater in Arles, or the Palais des Papes in Avignon.
And foodies will be spoiled for choice with the range of delicacies on offer at every stop – from the local farmers' markets to the fine 5* star restaurants.
As a bonus, Provence has a steady climate, meaning your summer holidays are almost guaranteed to be bathed under the warm summer sun.
The perfect excuse for relaxing by the pool and sipping on the region's finest rosé!
Recommended by Nadine from Le Long Weekend
5. Cities in Europe – Visit Rome, Italy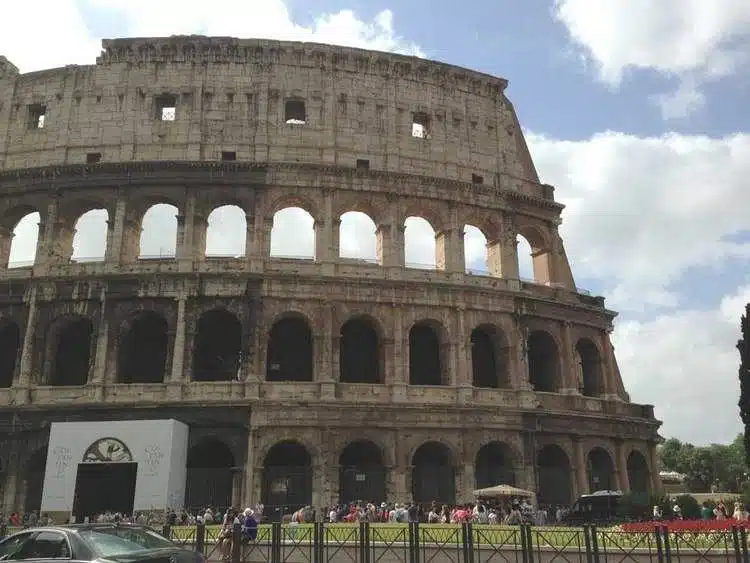 La Città Eterna, Rome, The Eternal City. Whatever you call it, Rome has been a thriving destination for visitors (both wanted and unwanted).
Nowadays, modern Rome experiences its busiest tourist season during the summer months, from May to August.
And that's because it happens to be when Rome is at its best! Grab yourself a gelato, and wander around Rome's top attractions in the summer heat.
Take a tour of the majestic Colosseum. Get the perfect Instagram shots at the Trevi Fountain and the grand Piazza Navona.
Three thousand years of human habitations mean Rome has virtually unlimited options for art lovers, architecture buffs, and history enthusiasts.
Rome is humid and hot during the summer months. But fear not! You'll have no problems finding plenty of refreshing drinking fountains here.
They've been quenching the city's thirst for hundreds of years thanks to ingenious Roman engineers.
If visiting these Instragrammable sites is not your thing, getting lost in the city is also fun.
Meandering around its beautiful cobblestone alleys and pathways is always a rewarding experience.
Surrounded by Rome is the sovereign Catholic state of Vatican City. If you're here, it's a must-see and can't be missing on your Rome itinerary.
Tours of St. Peter's Basilica and the Vatican Museum are two of the most popular things to do in Vatican City.
Want something completely different?
I highly recommend the Scavi Tour. On this tour, you'll visit St. Peter's remains, buried deep under the basilica.
When it comes to experiencing the vibrant nightlife in Italy, Rome is an absolute must-visit destination. This enchanting city is home to some of the bars in Italy.
Recommended by Halef from The Round The World Guys
6. European Destinations – Barcelona, Spain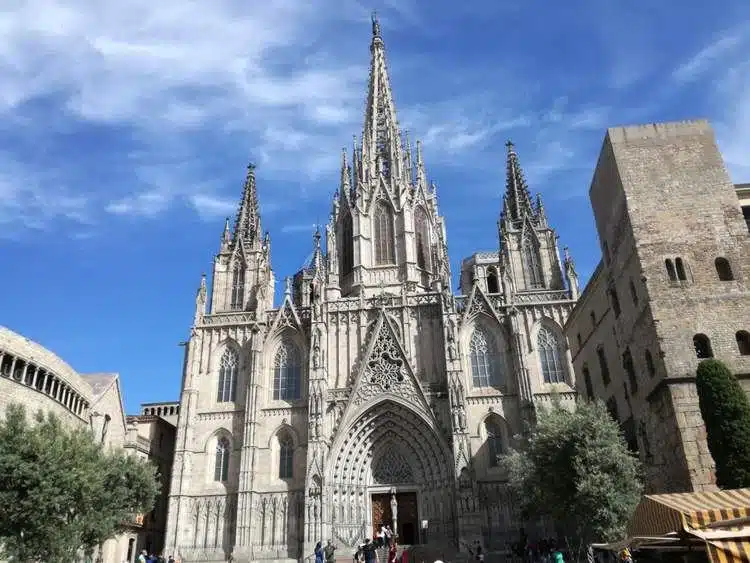 When choosing where to go in summer, doesn't the beach, palm trees, and delicious food sound like an amazing plan?
If you now add beautiful architecture and fiesta, then you are actually describing Barcelona.
The Catalan capital is always a fantastic place and one of the best places to visit in Europe, but if you come here to spend some time at the beach, you should choose the summer for your trip.
There are so many unique things to do in Barcelona.
It's simply the perfect mixture between culture and party, as well as beach and mountains. It simply has a little bit of everything.
It doesn't matter what kind of tourism you are interested in: You will find it in Barcelona.
One day you can check dozens of museums and exhibitions and admire the gorgeous antic architecture and narrow streets of the Gothic Quarter, while the next day, you just spend time on the beach, sip your cocktail and simply enjoy the sun.
Another reason to visit Barcelona is, of course, the famous Sagrada Família.
This cathedral is under construction for more than 100 years and, therefore, the arguably most famous construction site in the world.
But anyway, millions of people visit every year just to have a look at it and admire the beauty of Gaudí's most famous work.
But this popular cathedral is not the only of Gaudí's designs that you can find in Barcelona. Make sure also to visit others, such as Park Güell or Casa Battló.
Recommended by Vicki from Vicki Viaja
7. Walking the Camino in Northern Spain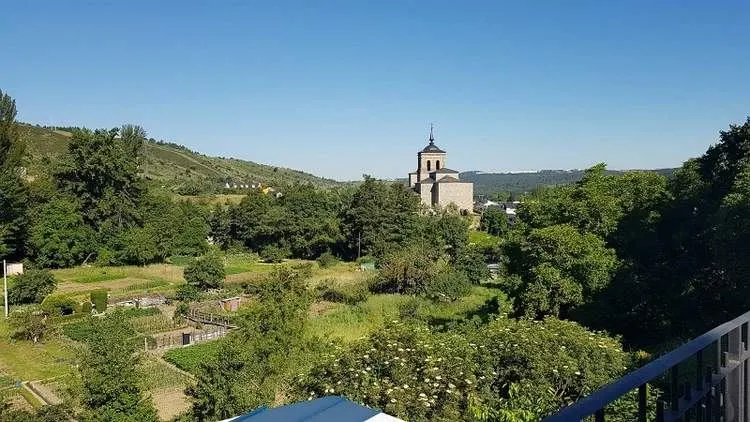 If you're looking for a way to discover more of Northern Spain, there is no better way than walking the Camino.
This epic 800km walk takes you from the border with France in the northeast to Santiago de Compostela in the Northwest.
I walked the Camino in 2018, and, in total, it took me a little over 30 days.
As someone who's never been to the north of Spain before, I was shocked by the sheer beauty of this region compared to the south.
It is a stark contrast to the arid, desert-like appearance of much of southern Spain. Instead, you are greeted by lush green fields and vineyards for almost the entire journey.
As the route used to be exclusively for pilgrims, you will find that you pass through dozens of small, quaint villages and towns; almost all of which contain large, ornate churches.
But more importantly, you also get the chance to visit many of northern Spain's most important cities.
This includes Pamplona, Logrono, Burgos, Leon and Santiago de Compostela. The last of which was by far my favorite.
Here, you will find a city that is so large and alive with hundreds, if not thousands of fellow pilgrims who have recently completed the Camino.
Recommended by Bradley from Dream Big Travel Far
8. Transylvania, Romania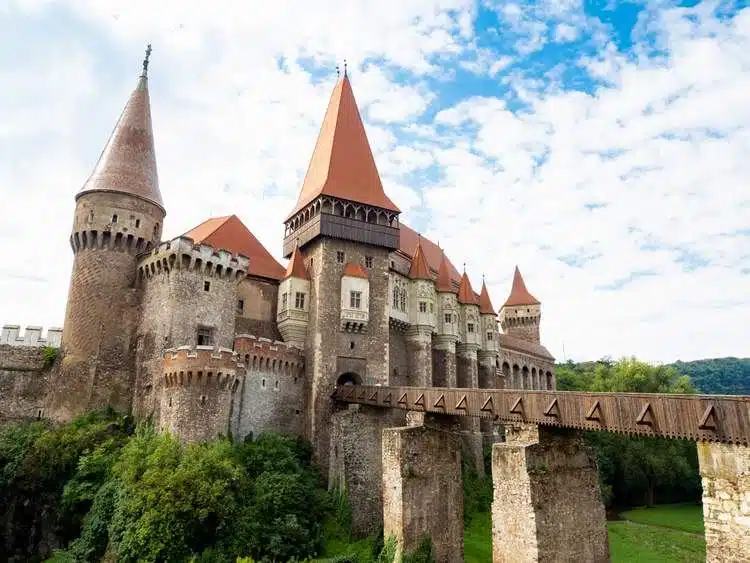 When you think of Transylvania, what comes to mind?
Haunted castles and tales of Count Dracula and not much else if you haven't visited the Romanian region yet.
I dare you to hop on a plane and get a rental car to explore this place that is so unique and incredibly diverse.
When visiting Transylvania in summer, relaxing and charming cities like Sibiu, Sighisoara, and Brasov should be on your list.
Even during peak season, you can find affordable and nice accommodation, and there won't meet many tourists there.
What I love most about Transylvania are the castles so different in architecture and history that you can't skip them (except for the one in Rasnov).
When driving from Bucharest to Transylvania, most likely you'll pass Peles Castle, which has been featured in several movies lately.
Also, Bran Castle is a must-see: infamously known as the home of Count Dracula.
And while I envisioned the castle to be a lot bigger, it was still worth the visit (and got me into reading the actual book, which I highly recommend!)
By far, my favorite castle in the region is Hunedoara, which reminds me of a mixture of medieval and magical.
The almost unpronounceable Transfagarasan mountain road should be high on your list as well.
Those of you with little time drive up to Lake Balea and turn around again; the others can make an entire day trip out of it by following the road.
Recommended by Viktoria from Chronic Wanderlust
9. Top European Cities – Ljubljana, Slovenia
By far the most creative, beautiful, Instagram-worthy, and fascinating city I can recommend for you to visit in Summer in 2022 just has to be Ljubljana: the capital city of Slovenia.
Home to the greenest country in the whole of Europe, Ljubljana will easily be able to keep you entertained for days.
Ljubljana has it all, whether you're a hiker, shopper, foodie, art-devourer, or alternative rocker.
Here are my favorite 4 things to do that I recommend you take on too!
1. For the ultimate view, head to the top of Ljubljana Castle and breathe in the fantastical panorama.
This is a great place to start your trip and get excited about what you're getting yourself into!
2. Go in search of dragons! The legend of Jason and The Argonauts killing the dragon happened right here in Ljubljana.
Walk around town and see how many dragons you can spot.
3. For all you foodies out there, you have to head to Central Market. Slovenia food is incredibly fresh, tasty, and homemade.
Make sure to try the sardines and devour some of their Sweet stuklji.
4. Party in some old army barracks. There is a hidden spot in Ljubljana where all the hippies, rockers, and alternative, underground folk hang out.
This place has to be seen to be believed. Discover 18 more things to do in Ljubljana and this secret spot in Ljubljana here.
Recommended by Alice from Teacake Travels
10. Kosovo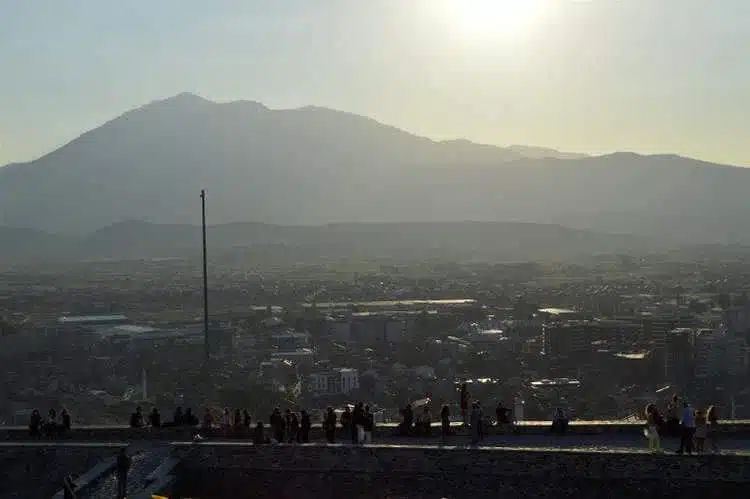 Summer in Kosovo is the most happening season. Kosovo diaspora comes home to visit their families, most of the tourists visit during this period, and lots of festivals and other events take place during summer in Kosovo.
The most popular event that happens during summer is Dokufest, an International Documentary and Short Film festival taking place in August in Prizren, west of Kosovo.
Kosovo is rich with beautiful mountains where visitors can hike, such as Sharri, Rogova Valley, Brezovica, swim in the lakes at Liqenat or Batllava, visit the Mirusha Waterfalls near Gjakova, or just stroll around the Germia National Park in the capital city of Pristina.
For those who are more of a city lover, Pristina provides many options. From museums to religious buildings; from market to street art in Rruga B; from small lovely coffee places to more fancy restaurants.
Another city worth visiting is Prizren, an old city that makes you always feel welcome.
The best things to do in Prizren are climbing to the castle and having a charming sunset over the city, and eating delicious ice cream at Banana Split (on the way to the castle).
If you are more of a wine lover, visit Rahovec or Suhareka – two of the main cities producing local wines.
When in Kosovo, try the traditional food called fli, have a couple of local beers such as Peja, Prishtina, and Sabaja.
Also, in case you're interested to know more about the recent history of Kosovo, don't miss out on the village of Prekaz, where almost the entire Jashari family was killed in their fight for freedom.
Furthermore, if you want to see where Saint Mother Teresa got the call for service, go and visit the village of Letnica, Municipality of Vitia.
Read also: What you should know before coming to Kosovo
Recommended by Lavdi from Kosovo Girl Travels
11. Sardinia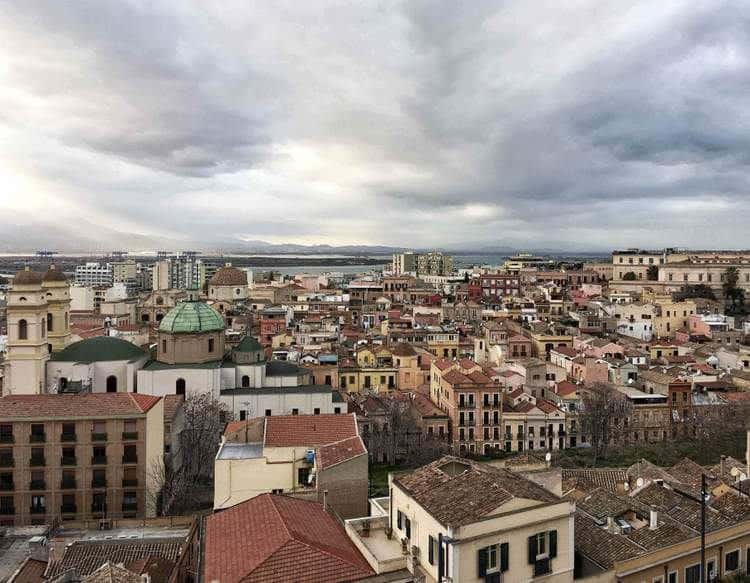 There is no doubt that Sardinia is one of the best places to visit in Europe in the summer.
Although it is considered an expensive place, if properly organized, a trip there doesn't have to be expensive, and you are bound to have an amazing time hopping from one incredible beach to the other, visiting the archeological sites, exploring the beautiful villages, and eating the delicious food.
A trip to Sardinia has to start in Cagliari, its capital, which never disappoints visitors.
Between the Mediterranean sea and the hills, with beautiful churches, historical districts, nice archeological sites, various gorgeous beaches, a nature reserve to admire pink flamingoes, and fantastic hiking trails minutes from the city center, Cagliari is the perfect base to explore the island. It makes for a fantastic long weekend getaway.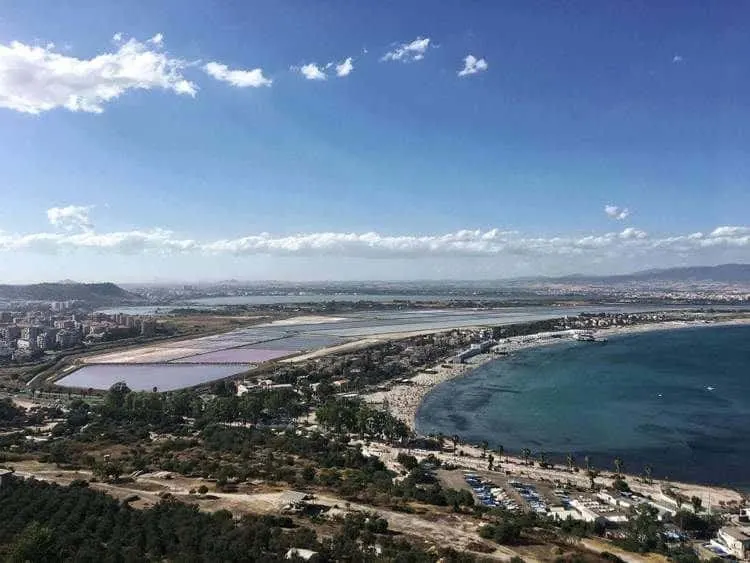 Among the many things to do in Cagliari, make sure to explore Castello, one of the four historic districts.
There, you can visit the museums, churches and the two watchtowers, as well as a couple of art exhibits.
Once you are done, go to Bastione for a gorgeous view of the city and the bay.
Make sure to head to Via Santa Croce in time for sunset and sit at the terrace of Café Libarium Nostrum, where you can enjoy a nice cocktail overlooking an incredible sunset.
Recommended by Claudia from My Adventures Across The World
12. Rotterdam, The Netherlands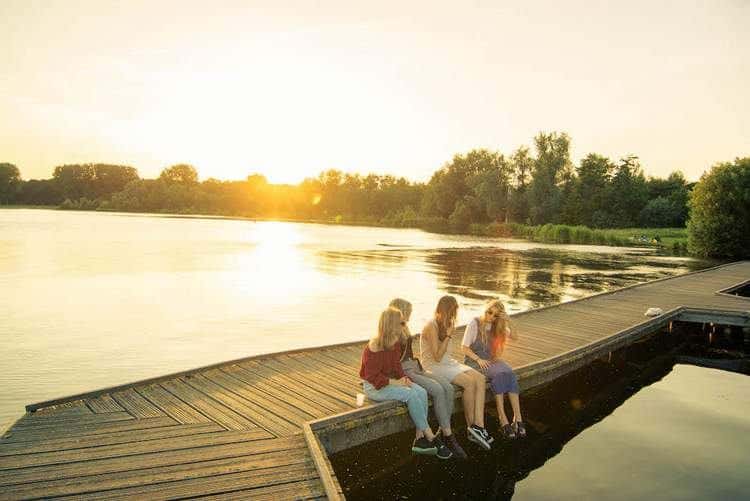 If Rotterdam isn't already on your bucket list, you should add it right away!
More and more people realize that the Netherlands has more to offer than just Amsterdam.
Even though the weather in the Netherlands is very unpredictable, the best season to visit is spring and the summer, as the temperatures are pleasant and you have the highest chance of sunny days.
Read also: Best things to do in Amsterdam.
And why should you visit Rotterdam? Well, it's a very cool, modern city with unique architecture like nowhere else.
When you visit Rotterdam in the summer, there are a lot of fun activities.
When the sun is out, you'll be able to sit back and relax at one of the many terraces, order a beer and a portion of delicious bitterballen, which are typical Dutch snacks.
What makes Rotterdam stand out is that there are many cultural activities in the summer, such as the free Metropolis music festival, the legendary North Sea Jazz Festival, and countless other great urban festivals.
You can also go on the water with Spido or CityCruise and explore the famous Maas.
And if you're a real foodie, then you'll arrive in heaven in Rotterdam!
Every week a new restaurant opens up, and there is something for everyone, from vegans and vegetarians to carnivores and seafood lovers.
Also, let's not forget, when in Rotterdam, you should definitely explore the architecture and at least visit the iconic Cube Houses and Erasmus Bridge.
For a hotel in Rotterdam, I recommend Nhow, which has an amazing view of the famous Erasmus bridge.
Recommended by Lisanne from Chapter Travel
13. Lisbon, Portugal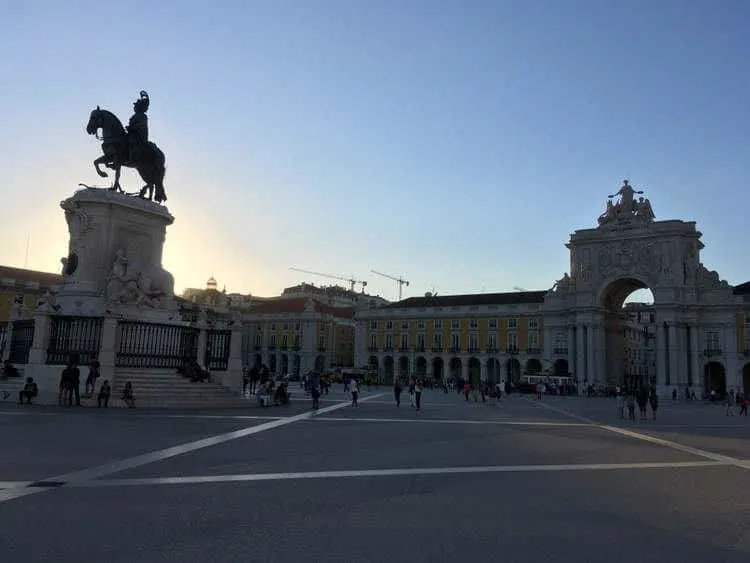 From the white-bleached sandstone buildings of Alfama to its charming miradouros (viewpoints) and the quaint ride along Tram 28, the recent renaissance of Lisbon, Portugal's capital city, is nothing short of miraculous.
As my Uber driver said, the city hardly saw any visitors just five years ago, and today, his business has gone up at least five-fold.
Lisbon is going places, and the city has plenty to offer to visitors.
Starting from the Praca do Comercio, where you can get a sense of Lisbon along Avenida da Liberdade with its upmarket shops you can go east towards Alfama and the Lisbon castle to soak in some of the oldest parts of the city before heading up to Baixa and Bairro Alto, the heart of the city with chic cafes and the best value accommodations.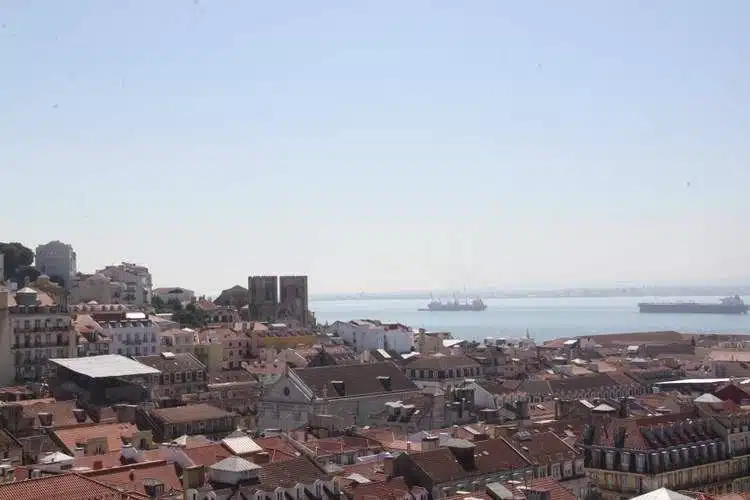 In between, keep an eye out for miradouros. These viewpoints offer special views of the city from different angles as Lisbon is located over hilltops and offers some truly spectacular views.
Once done, go further towards Belem to witness the place where expeditions to discover the New World set sail and taste the world's best pastel de nata.
Cross the Tejo river and make for Cristo Rei, Lisbon's very own Christ statue, along with the one in Rio de Janeiro.
Take the 5-euro elevator ride up for some of the best views of all of Lisbon and make a vow to return to this magnificent city as soon as possible – just like I did.
Check out this article for all the free things to do in Lisbon.
Recommended by Priyanko from Constant Traveller
14. Bratislava, Slovakia
One of the lesser-visited medieval cities in eastern Europe in Bratislava, Slovakia.
The Danube river separates the capital city of Slovakia, and the most interesting sites are in the old city.
You can lose yourself in the cobblestone alleys and visit the old clock towers and churches. The Old City Hall contains a huge museum – don't miss the torture museum in the basement.
Bratislava has great bars and restaurants. Local specialties include soups like sour cabbage soup and a type of gnocchi with sheep's cheese and thick bacon bits.
Drinks include locally brewed beer and currant wine.
One of the city's most expensive restaurants is UFO watch.taste.groove, a UFO-shaped 360 degree restaurant on the Danube across from the old city.
Several castles can be visited from the city center by public transportation – the ruined Devin Castle on the Danube River and the Cerveny Kamen castle, filled with antiques and opulence.
Insider tip: if staying for 2 or 3 days, the "Bratislava Card" is a great investment – includes all public transportation and entrance into many museums and castles.
Bratislava can be easily visited from neighboring cities – 3 hours by bus from Budapest, 1 hour by ferry from Vienna, and 4 hours by bus or train from Prague.
Recommended by Lisa from TheHotFlashPacker
15. Costa Brava, Spain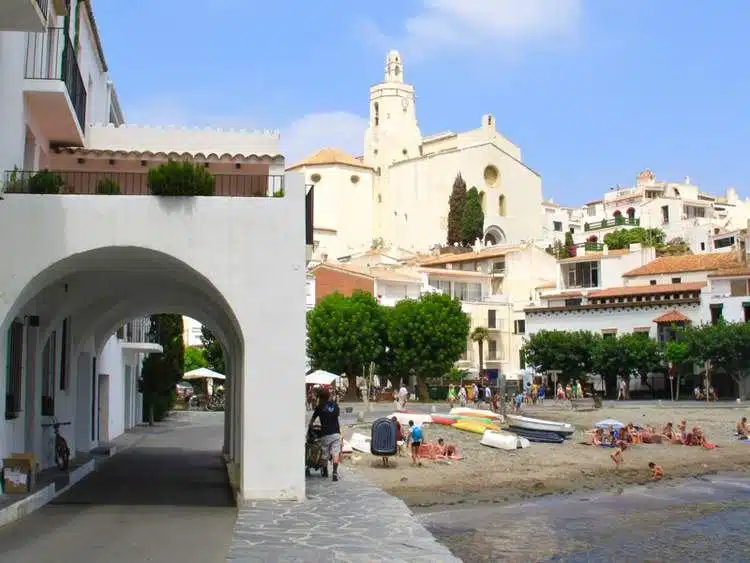 Costa Brava means "rugged coast," and it's in the northeast part of Spain. It runs from the French border all the way down to Blanes, which is 60 kilometers north of Barcelona.
Its windswept beaches, old fishermen's villages, and hidden coves make the Costa Brava an ideal summer destination – without the heavy crowds.
This area is largely famous for being the land of artist Salvador Dalí, born in Figueres's small town.
It's here where you'll find his wildly strange and entertaining Dalí Theater-Museum.
Expect to spend a few hours looking at stereoscopic art, a sofa arranged in the face of Mae West, and also the crypt of the man himself.
Near Figueres is Cadaqués, a captivating village of narrow alleyways, hidden beaches, and whitewashed buildings with colorful doors.
For medieval charm, check out the small town Tossa de Mar, which has stately medieval walls right on the coast.
And we can't forget Girona, the home of a beautiful Gothic cathedral and also a filming location of the "Game of Thrones."
For smaller beaches with a relaxed atmosphere, try L'Escala, Calella de Palafrugell, or Sant Feliu de Guíxols.
To navigate Costa Brava, it's best to drive a car as the destinations are spread out.
The Costa Brava is an ideal place to enjoy the breezy Mediterranean Sea and old-world charm!
Recommended by Justine from Latitude 41
16. Bergen, Norway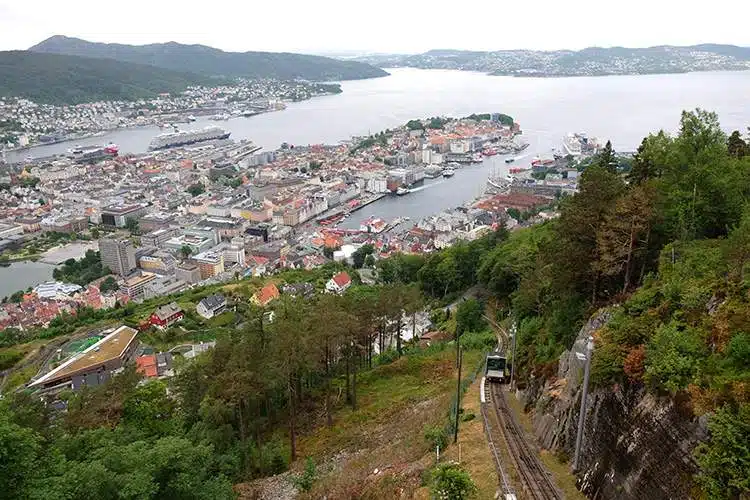 A gateway to some of the most beautiful places to go in Norway and a wonderful city break in its own right, Bergen is a fantastic place to visit in the summer.
Bergen sits on the southwest coast of Norway, sheltered from the sea by an archipelago of islands and protected from harsh weather from the east by seven mountains that ring the city.
It's the second-biggest city in Norway but feels more like a large village, especially in the quiet streets of wooden houses which stretch up behind the historic Bryggen harbor area.
There's plenty to do in Bergen itself, including a museum dedicated to its past as one of the Hanseatic trading cities, plus art galleries and other historic buildings, including the magnificent Håkon's Hall, which dates back to 1247.
Though, most visitors will want to get out of the city to experience the area's natural riches.
Bergen makes a great base for visiting some of Norway's most beautiful fjords – Sognefjord to the north is Norway's longest fjord, while the famous Trolltunga overlooks Hardangerfjord to the south.
One of the best ways to experience this area is by doing a Norway in a Nutshell self-guided tour which includes a boat trip on two branches of the Sognefjord and a ride on the amazing Flåm Railway, one of the world's most beautiful train journeys.
During the summer months, Bergen makes the most of the long days with a range of festivals.
The Bergen International Festival kicks things off in May or June; the two-week fiesta of opera, dance, and theatre is a real treat for art lovers.
Next up is Nattjazz, one of Northern Europe's biggest jazz festivals, then Bergenfest, a four-day open-air music festival held in the historical setting of Bergen's fortress.
Recommended by Helen from Helen on her holidays
17. Stavanger, Norway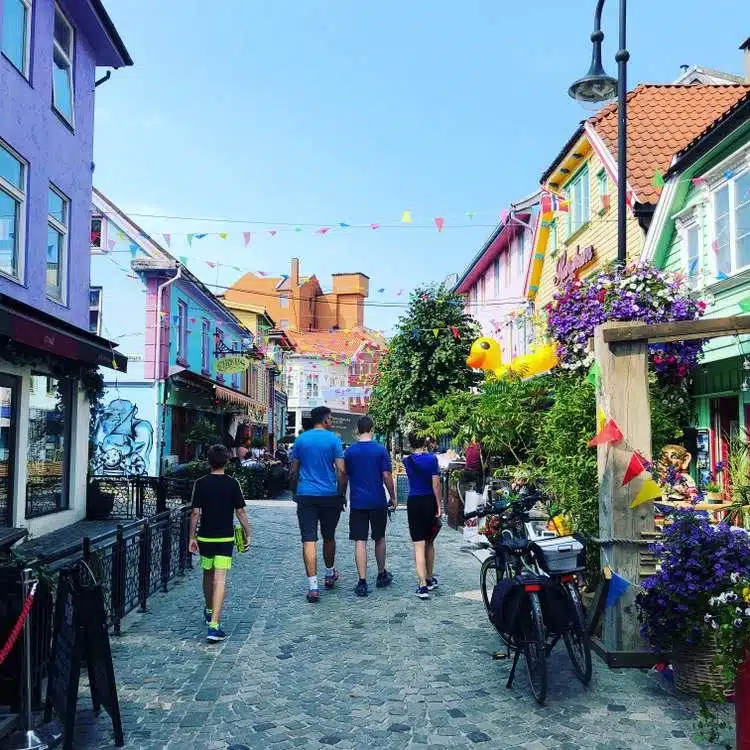 Stavanger in Norway is the perfect city to visit during the summer months. We were lucky enough to spend a week there last summer as part of a road trip through Norway.
Stavanger on the west coast of Norway has so much going for it. It has a spectacular location on the edge of the Lysefjord, an old historic center, several interesting museums, and also some amazing hikes, all within easy reach of the city.
Wander the city to see the old historic buildings, bustling harbor, and colorful streets.
Explore the Lysefjord by taking a boat ride for spectacular fjord views.
Visit two fabulously informative and interactive museums – the Norwegian Canning Museum to find out all about Stavanger's sardine history and the Norwegian Petroleum Museum to find out all about oil exploration.
And finally, spend some time in the great outdoors.
There are some fantastic hikes within easy driving distance of Stavanger: hike to Pulpit Rock or Preikestolen, with its far-reaching fjord views, Kjerag, to stand on a boulder wedged between two cliffs high above the valley floor, and Florli 4444, to climb the world's longest wooden staircase.
Stavanger should not be missed on any Norway itinerary.
Recommended by Nicky from Go Live Young
18. Bosnia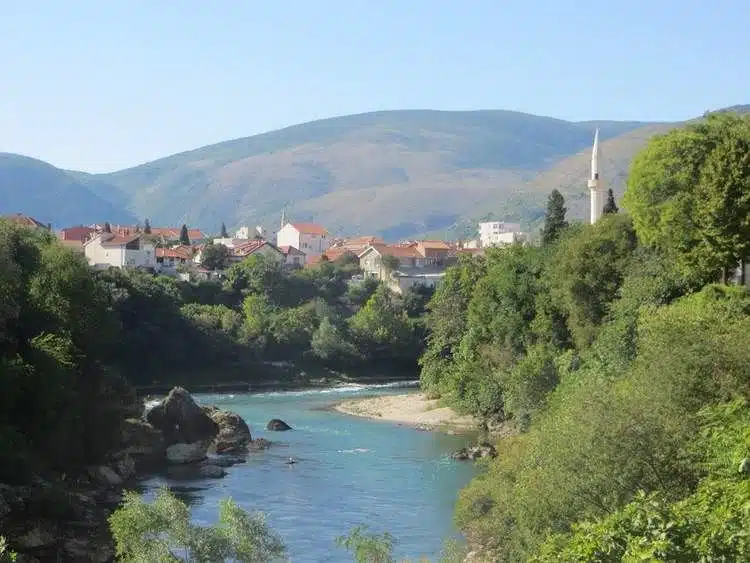 Bosnia is getting more popular year by year, and for good reasons. For now, it is maybe not as known as other countries in the region, but certainly not less interesting.
Mountains with traditional villages and deep blue rivers running through its valleys are all waiting to be explored.
This country has so much to offer, especially for those who love nature and outdoor activities and culture and history.
Sarajevo is its multicultural, vibrant capital that allows you to travel back to Ottoman times when you walk through the cobbled street of the old town and sit down at one of the restaurants to eat traditional Bosnian food.
There are plenty of museums about the war when Sarajevo was under siege, and the mountains are just a stone's throw away.
Sarajevo is a good starting point for your trip into Bosnia Herzegovina, but the real adventure lies beyond.
You can go rafting on the Una river, go on pilgrimage to Medjugorje, visit Tito's bunker at Konjic, watch brave men dive from the bridge in Mostar, hike to mountain villages, or sunbathe at the beach in Neum.
Some budget airlines now fly directly to Bosnia, making it easier to visit this fascinating region.
The good thing is that Bosnia is also still relatively cheap.
Even though there is a good public transport network, you can also consider renting a car, because it is not expensive and gives you a lot of freedom to explore this diverse country.
Recommended by Ellis from Backpack Adventures
19. Montpellier, Southern France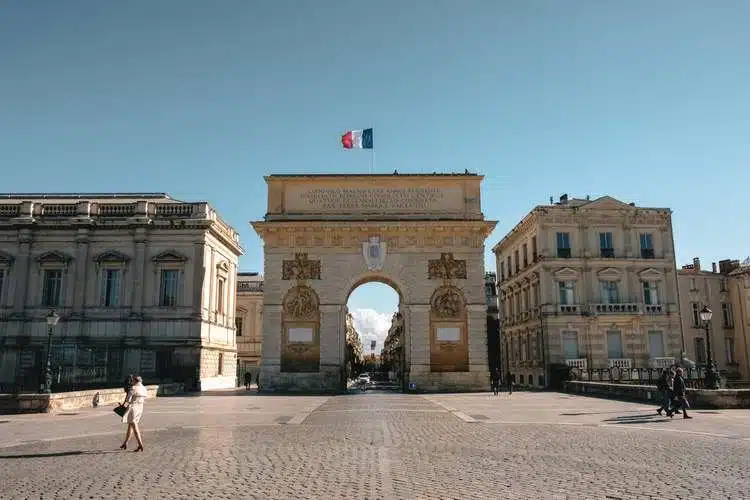 Tucked away in the lavender-scented enclave of southern France, Montpellier is a bonafide Mediterranean metropolis and one of the best places to visit in Europe.
This compact city offers Francophiles all the finer things of Paris without the expense and stress it inevitably entails.
And because of its more manageable scale, you can really get a feel for the place in just a couple of days.
Put your flâneur skills to good use in the labyrinthine Écusson (Old Town), with lazy strolls along the Esplanade Charles de Gaulle and apéritifs at the historic cafés in Place de la Comédie.
Get lost in the tangle of little alleyways and explore the à la mode boutiques that keep the locals so well-heeled, or while away an afternoon in the world-class Musée Fabre.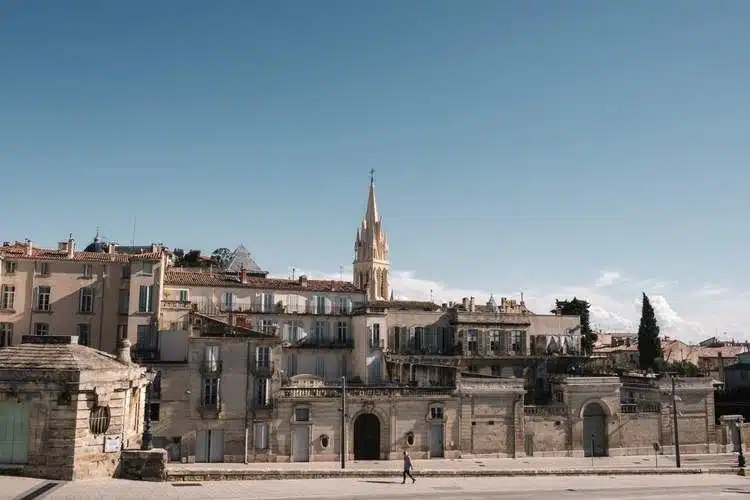 Beneath the regal façade simmers a vibrant and somewhat bohemian undertone, owing largely to the three universities – one of which is the oldest Medicine Faculty in Europe.
Students make up a third of the city's total population, making for a truly vibrant place to go out for drinks and live music in the evenings.
Naturally, with this being France and all, almost every bistro, brasserie, and restaurant in Montpellier will dazzle you.
And as the capital of the Languedoc-Roussillon, France's largest wine-producing region, you can sip some of the very highest quality French vin here at dangerously low prices.
Come to think of it; it's no surprise at all that the French affectionately refer to this bon vivant's paradise as 'La Surdouée'… The Gifted One.
Recommended by Ben from Driftwood Journals
20. Stockholm, Sweden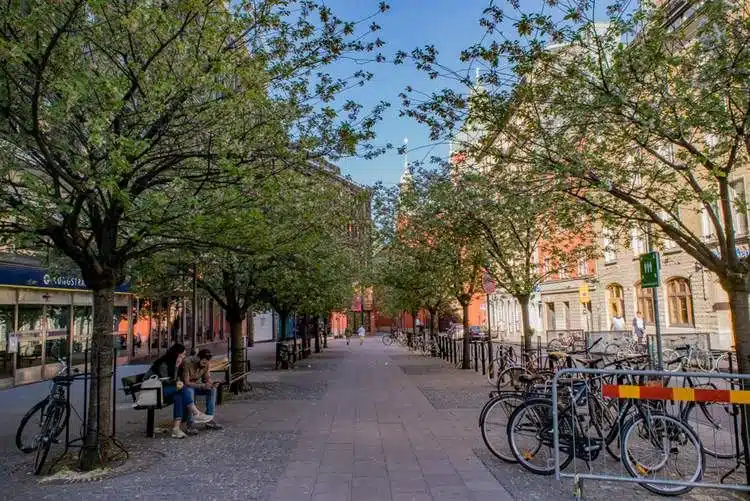 Stockholm is quite a large and populous city, comprised of 14 islands over the two waters Lake Mälaren and the Baltic Sea.
Don't worry; you won't have to cover each corner to get the most out of the city.
There are a bunch of things to do in Stockholm, including visiting a museum in Stockholm, that it may be hard to choose from.
A vibrant city of cobblestone streets and a thousand magical architecture that keeps attracting more tourists every year.
When we visited Stockholm, we directly went to Gamla Stan or the "Old Town," which gave us a 17th and 18th-century vibe and the most important tourist highlight.
Like I've said, you will see many museums left and right, take that opportunity to learn about Sweden's history, culture and arts, but the most recommended is the Vasa Museum.
The most popular museum is on the island of Djurgården, and it displays the 300+-year-old preserved warship that hugely plays a role in Sweden's antiquity.
Other well-known museums in Stockholm include ABBA Museum, Nobel Museum, and many more.
However, if you're an outgoing person, I'm sure you'll enjoy Gröna Lund's Amusement Park, which is also found inside this city.
I'm very amused in Stockholm with its creativity that always reflects everywhere, the Stockholm subway system, for example.
It is said to be the world's longest art exhibit. Also, not to disregard the Swedish people's passion for music.
You will closely encounter several street musicians; bands, violinists, and the ones making music out of wine glasses. I always dream of living in this city in the future.
If you have more time, you can make some off-the-beaten-path day trips from Stockholm.
Recommended by Kevin from The Outcast Journey
21. Kayaking through Vilnius City Center in Lithuania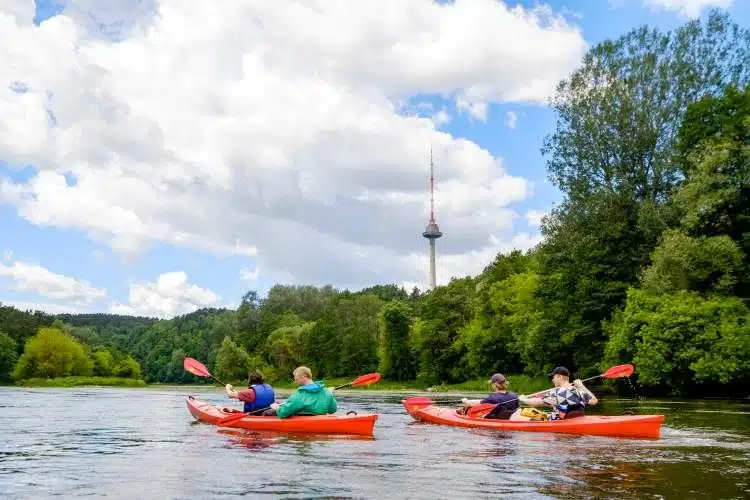 Vilnius is one of those rare European capitals where it is possible to kayak in the city center.
Neris and Vilnia rivers are the main places for kayaking during the summer.
Kayaking in Vilnius is definitely a must-to-do activity during the summer. Days are hot, and what is better than spending them on the water, which is cold and refreshing?
Don't worry; the rivers in Vilnius are clean enough for kayaking. Some people even swim in them during really hot days!
It is possible to book a tour with one of the agencies in Vilnius.
Length and distance of the trip can be discussed, but usually, people go for ~10km and ~2-3 hours option. Neris river is for beginners; it is easy and not dangerous at all.
This river is also family-friendly, so bring your children and picnic boxes for a family day out!
Vilnia is whole another level, during spring or autumn this river has high water level, and the sharp river turns.
It is dangerous and extreme; you need to be an experienced kayaker to choose this river.
Kayaking in Vilnius is also popular among bachelor parties and companies team building events.
But mostly it is tourists and locals who enjoy a day out in nature! Definitely do that while you are in Vilnius!
Recommended by Joseph from Juozapas
22. Capri Island, Italy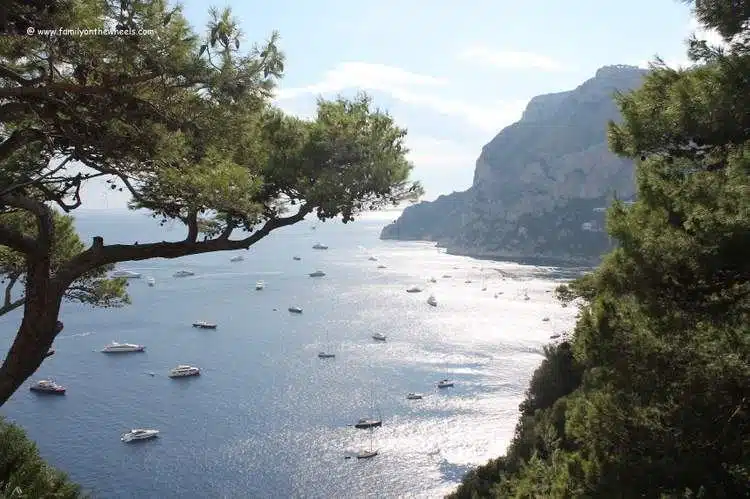 Capri, an island located in the Tyrrhenian Sea, near the Gulf of Naples (Italy ), is a perfect tourist destination.
It is a well-known destination known for its blue sea, amazing rugged landscapes, the Faraglioni rocks emerging out of the sea, the Grottos, and, yes, the high-end designer fashion streets.
The best way to explore Capri & Anacapri is by walking down along the beautiful floral lanes and then going in for a Boat experience across the island.
How to reach: From Rome, hop on to a bullet train which takes approx 1:30 Hrs (186 Kms) to reach Naples from Rome. Naples is a port city, from where you Ferry / Jetty to reach this island in 50 min.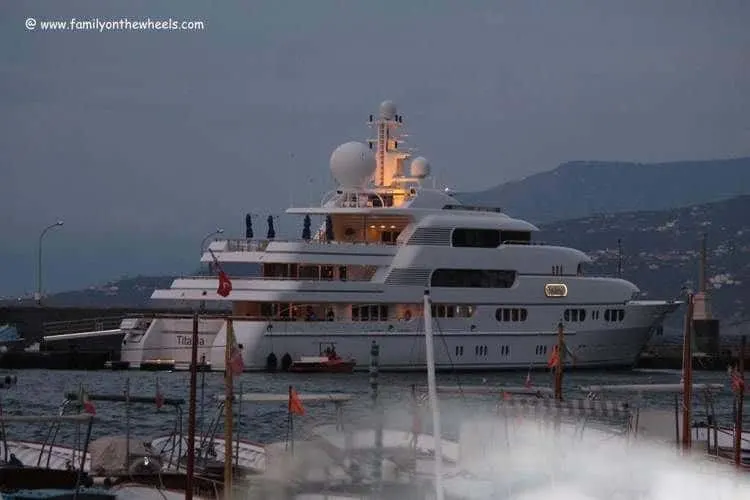 What to do: Shop like Billionaire, Soak the sun like a celebrity & dine like there is no tomorrow :).
It is worth every breath you take to walk along the beautiful floral lanes of Capri. They will for sure leave you awestruck at the beauty of the blue sea seen across.
Capri is really famous for its high-end designer showrooms & that can be seen when you walk through that area.
For us, they were indeed classy. They showcase exclusive grand clothing/ interior masterpieces [frequently visited by celebrities], along with numerous eateries.
We really felt it could be the costliest Real estate, even surpassing Milan:).
What to see: Boat tour around the island and exploring the BLUE GROTTO, Garden of Augustus, Walk to Belvedere Tragara, sunset from "Punta Carena lighthouse" and Chair lift to reach Mount Solaro.
Recommended by Chandresh from Family on the Wheels
23. Alsace, France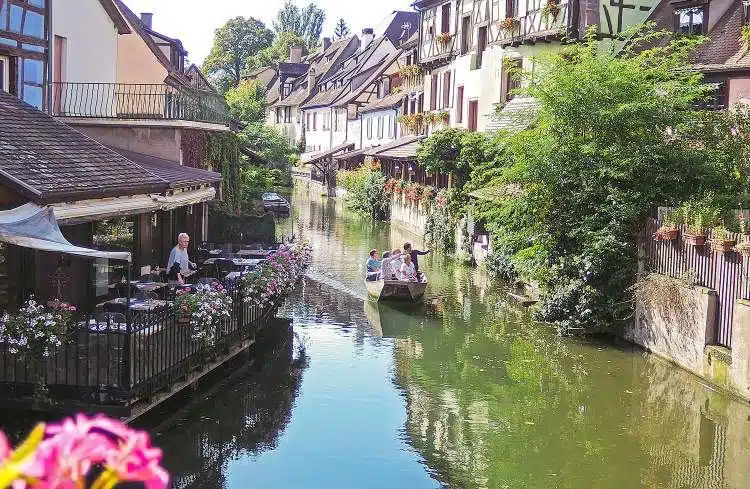 Summer is a great time to visit Alsace, a lovely wine-growing region in northeastern France, where you can expect to spend your days indulging in storybook towns, breathtaking sights, and great food and wine.
The area enjoys mild weather year-round, but summer is a great time to enjoy hikes and drives around the countryside.
Wander around the postcard-perfect Petite France district in Strasbourg and find a quaint café by the river.
Walk around the Krutenau district for a glimpse of the city's history and architectural gems, then unwind at Place Kleber.
Delight in the characteristically hearty and sumptuous regional cuisine, and make sure to pair your meal with Alsatian wine.
Go on a road trip in Alsace through lush, picturesque vineyards and to scenic peaks for spectacular views of the French countryside.
Visit Riquewihr, Kaysersberg, and Eguisheim, three of the region's most charming medieval towns.
Walk along narrow cobbled streets past pastel half-timbered houses and flower-decked bridges built over gurgling brooks, then head out to the forests just outside the villages for an easy hike to abandoned chateaus and fantastic lookouts.
Sample the region's world-class wines and get drunk on the friendly, inviting atmosphere of a rural town.
A few days in this slow-paced – almost sleepy – wine region is a great way to recharge and experience a different side of France this summer.
Recommended by Liz from Little Holidays
24. Isle of Skye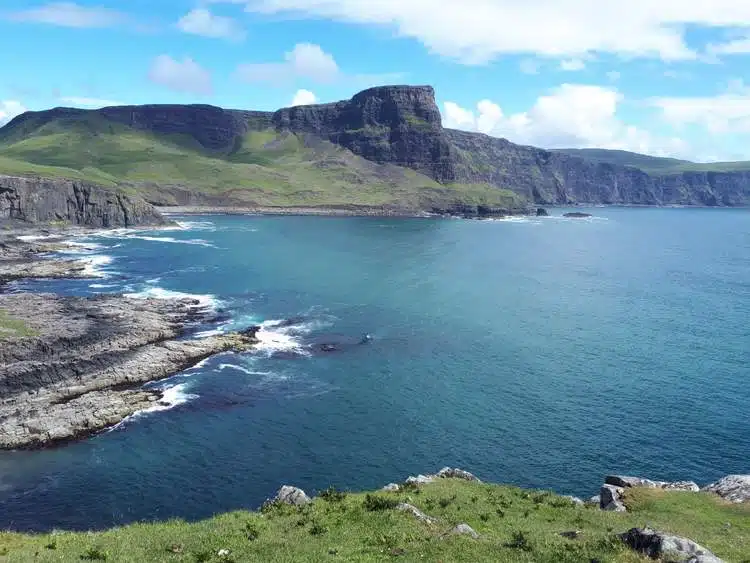 One of the best places to visit in Europe is the Isle of Skye. It is located in northwest Scotland and, despite being an Island, is connected to the mainland by a bridge.
Being in the UK, the weather can be very mixed on this island, but you can still do everything as long as you are prepared.
It's best to visit from May to September when you should have the best weather.
It is quite a large island at 639 sq miles, so you need a few days to explore and see everything.
I was there for 3 days and managed to see the main things, but it would have been great to have longer.
There is something for everyone on this island, from hiking, castles, waterfalls, beaches, and museums.
If you like hiking, then it's a great place to visit; there are various length hikes from the Fairy Pools on the Isle of Skye, Neist Point Lighthouse, easier hikes, to The Old Man of Storr & Quiraing a moderate 6.8km loop.
The views from Quiraing and Neist Point are some of the most spectacular I have seen. If you want something a little easier, then there are plenty of castles you can visit.
My favorite was Dunvegan Castle, as the location of this castle is stunning.
Also, Kilt Rock which is on the roadside, has a beautiful waterfall you can view going into the sea and can't be missed.
If it is beaches you like, then Coral Beach is a must, it is made from crushed coral and looks like a white sandy beach, though you need to be very lucky for it to be warm enough to sunbathe!!
There is also Talisker Beach where you can surf and The Point of Sleat, a nice white sand beach great for swimming if you are brave enough!!
Recommended by Clare from Travels In Peru
25. Chisinau, Moldova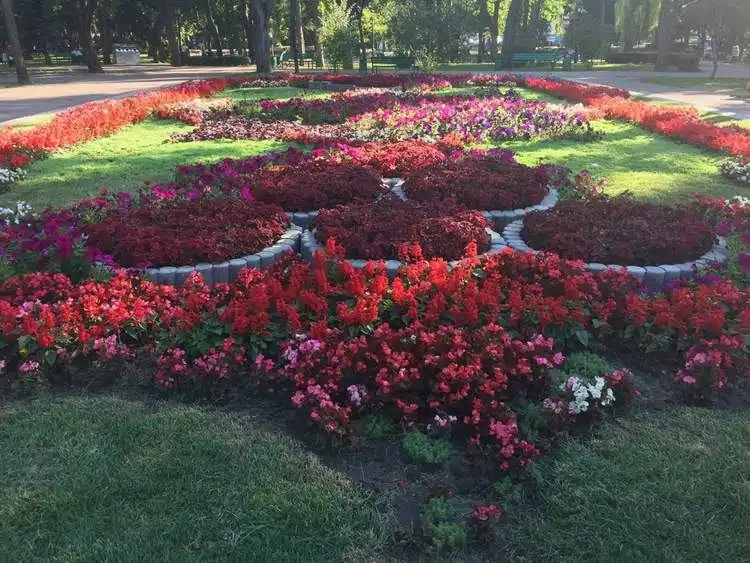 Some places are quintessentially summer destinations. Take Chisinau, the capital of Moldova.
Wedged between Ukraine and Romania (to which it was once joined), the country's winters can be cold and dreary.
Come summer, Chisinau is metamorphosed into wide parks filled with greenery and flowers, an active lakeshore, and clusters of outdoor cafés serving fantastic food at prices not often seen in Europe.
Chisinau is not a well-known travel destination, but that is beginning to change as wine tourism gains popularity.
And so it should – wine has been produced here for 4000 years. While the wine has a solid reputation, this is more about visiting cellars than choosing exciting bottles.
Whether you drink or not (I don't), the cellars will fascinate you, and in summer, when the air is hot, and the sun beats down, there's nothing like going underground.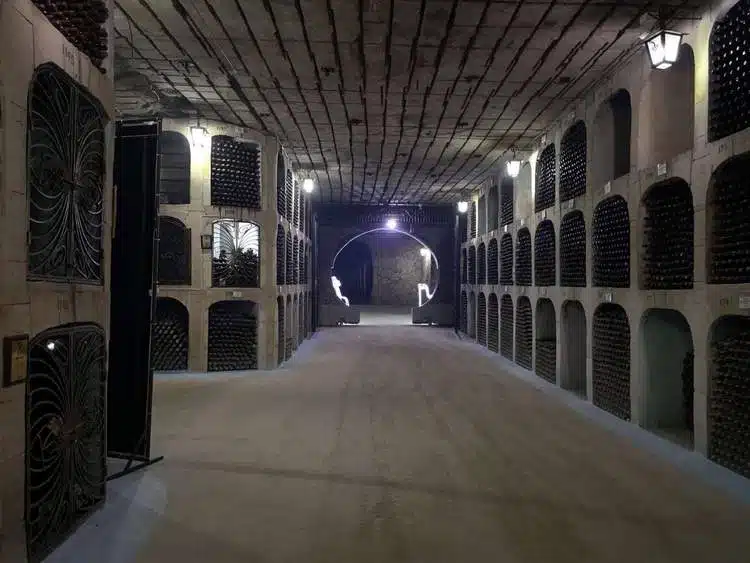 There are two main cellars within easy driving distance of Chisinau. The first is Milestii Mici, which has two distinctions.
It holds the world's largest wine collection, with two million bottles stored in the cellar's 250km of tunnels.
It also happens to be the largest winery in the world, and yes, you do need to drive to get around.
Far more modest, at "only" 120km or 75 miles of cellars is Cricova, which just happens to be the world's second-largest wine cellar.
Vladimir Putin celebrated his 50th birthday here, and plenty of heads of state have a private collection here.
Whichever you visit while in Chisinau, you'll stay cool in summer.
Or, if you'd rather, just stroll through the parks or along the lake, sipping your drink or enjoying your cool drink.
Recommended by Leyla from Women on the Road
26. Lake Ohrid, Republic of Northern Macedonia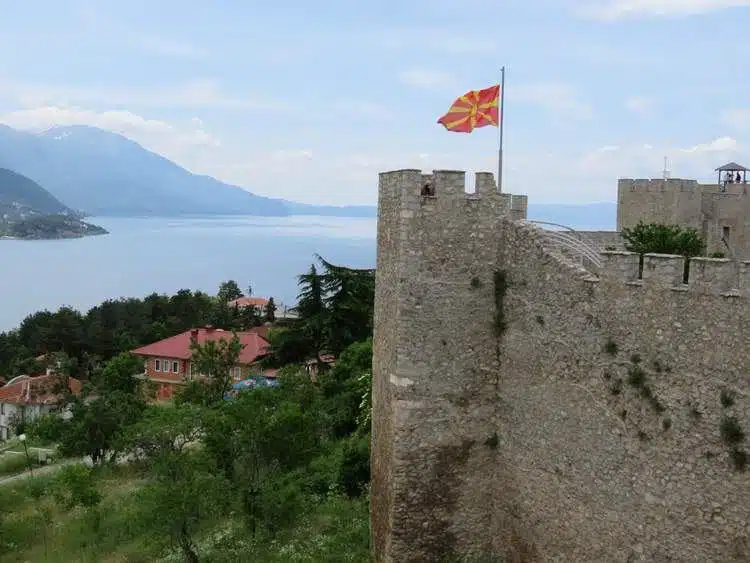 If you're looking for beautiful scenery, ancient ruins, and historic towns in all conveniently centered around a glistening lake, Lake Ohrid in the recently renamed Republic of Northern Macedonia is a little-known gem right on Europe's doorstep.
It's the ideal place for waterfront seafood lunches and outstanding value local wine!
Base yourself in a town like Ohrid, a friendly city on the North shore steeped in history.
The Old Town in Ohrid might be hilly, but its beautiful Ottoman houses, Byzantine churches, and Roman amphitheater are worth the climb in the summer heat.
For a spectacular view of Ohrid and over the lake, make sure you explore Samuil's Fortress (shown in the photo).
When you're ready to escape the city, visit Galichica National Park for the fresh air and views or explore the replicas of the prehistoric stilt houses at the Bay of Bones.
If you're after some beach time, head to the small village of Trpejca on the way to St. Naum monastery.
Although tiny, the village is in a gorgeous location with lovely beaches, beautiful turquoise water, and is surrounded by cliffs.
With beaches all the way around its shores and the possibility of popping into Albania for a short visit, Lake Ohrid is the perfect stop in a multi-destination Albania-Kosovo-Macedonia road trip.
Recommended by Kirsty from World for a Girl Family Travel Blog
27. Interlaken, Switzerland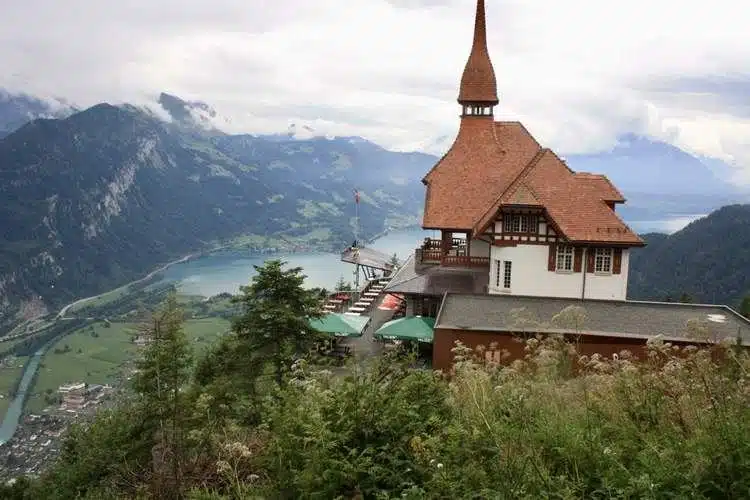 If you're an adrenaline junkie or just love getting out into the great outdoors, Interlaken is one of the best places to visit in Europe in summer.
Situated at Switzerland's stunning Bernese Alps base in the Jungfrau Region, Interlaken offers an amazing array of activities to enjoy.
A fun way to start your visit to Interlaken is to take the funicular to Harder Kulm, Interlaken's own mountain.
You'll get great views of Lake Thun and Lake Brienz at the summit and the surrounding alpine peaks.
Get your bearings on the ground on a horse-drawn tram ride around town or hop aboard a boat for a relaxing lake cruise.
Adventure-seekers can go paragliding, hiking, river rafting, or experience the world's scariest canyon swing, to name just a few activities available in the region. Still, if you prefer to take things a little slower, Interlaken is perfect for you, too.
The casino is the place to try your luck, and there are plenty of opportunities to spend your winnings at the many shops in town. Swiss watches and Swiss chocolate are the must-have items here.
Just outside Interlaken, the nearby mountains entice visitors with a great choice of day trips.
Train and cable car excursions to the Jungfraujoch and Schilthorn are both extremely popular, but there are lots of lesser-known mountain excursions that are just as enjoyable.
Whatever style of vacation you prefer, Interlaken wins hands down.
The clean mountain air and its position amongst some of Europe's most spectacular scenery make Interlaken, in my opinion, one of the best places to visit in Europe in summer.
Recommended by Carolyn from Holidays to Europe
28. Albanian Riviera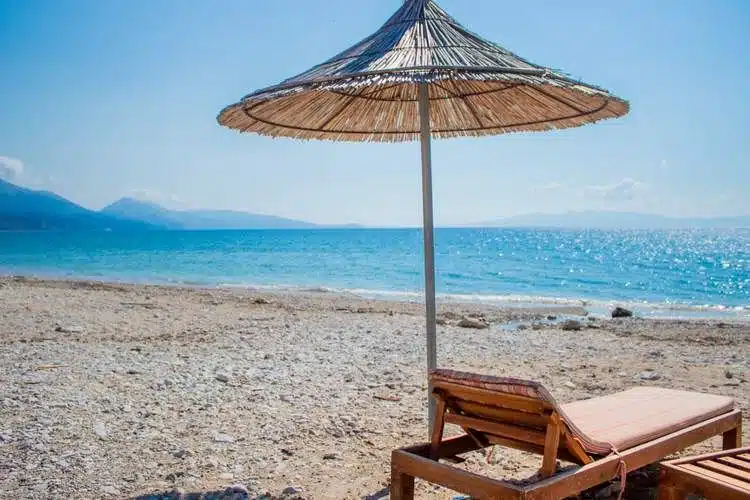 The Albanian Riviera is one of the best places to visit in Europe that still not many people know about.
Nestled between Montenegro and Greece, you can find beaches that are like its neighbor Greece, but the prices are half, sometimes a quarter!
There are many beautiful Albanian beaches to check out along the Riviera, some of which are completely hidden away from tourists and some more popular.
Ksamil is the most popular due to its sandy beaches, crystal clear water, and location. It's well known as the gem of the Riviera, and for a good reason.
Unfortunately, these days, it's very packed in the summer, so I urge you to visit beaches like Borsh, Gjipe or Palase instead!
The best way to see the Albanian Riviera is to hire a car and take your time visiting the bays and beaches.
This way, you can discover everything at your own pace and see some little corners of the Riviera that you would have missed otherwise.
There are not JUST beaches, though; you can find many old medieval castles, UNESCO sites, and quaint Albanian villages.
Borsh and Porto Palermo Castle are both very impressive and deserve a stopover.
Make sure you visit the half-abandoned hilltop village of Upper Qeparo on the way too.
Because of the location, seafood is a must-try on your trip here. It's fresh and simply delicious!
Recommended by Anita Hendrieka
29. Amalfi Coast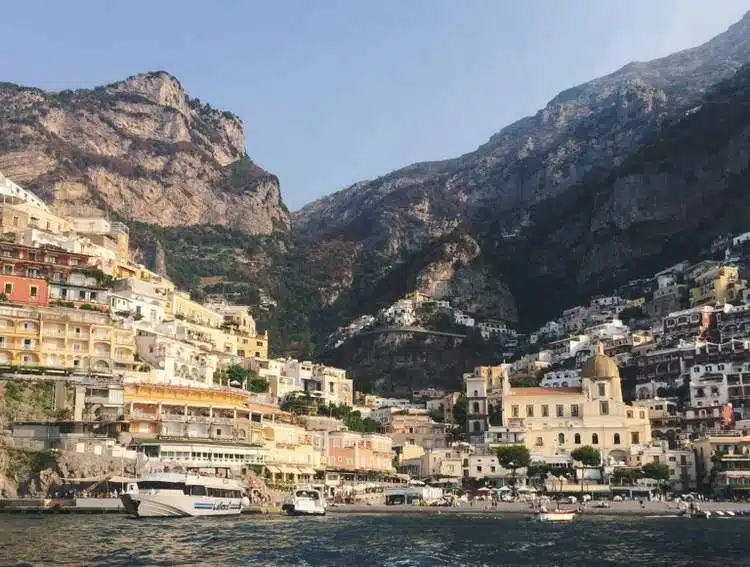 The Amalfi Coast is one of Italy's most alluring destinations, where mountains meet the sea and colorful villages brim with charm.
The drive along the coast itself is worth the journey alone, offering sweeping sea views from one of Europe's most scenic and beautiful drives.
The pastel-colored village of Positano that cascades down the cliffs are the jewel in the coast's crown, and as such, attracts copious crowds who flock to its beach and chic boutiques.
Other popular options include Amalfi town and mountaintop Ravello, an elegant village that hosts an annual chamber music festival where concerts take place on a cliff overlooking the sea.
You can choose to stay in any one destination and make days trips to the others.
While in the area, it's also worth taking a boat trip to Capri, the luxurious island haunt of the rich and famous.
There's a large public ferry, but it's worth splashing out and taking a small boat as that way you get to stop at caves and grottos along the way, experiencing the beauty of the coast from the sea.
Capri is gorgeous but über fancy, so expect prices to be sky-high. And while there, don't miss the beautiful Gardens of Augustus.
Read also: An Italian road trip: from Florence to the Amalfi coast
Recommended by Victoria from Bridges and Balloons
30. Valencia, Spain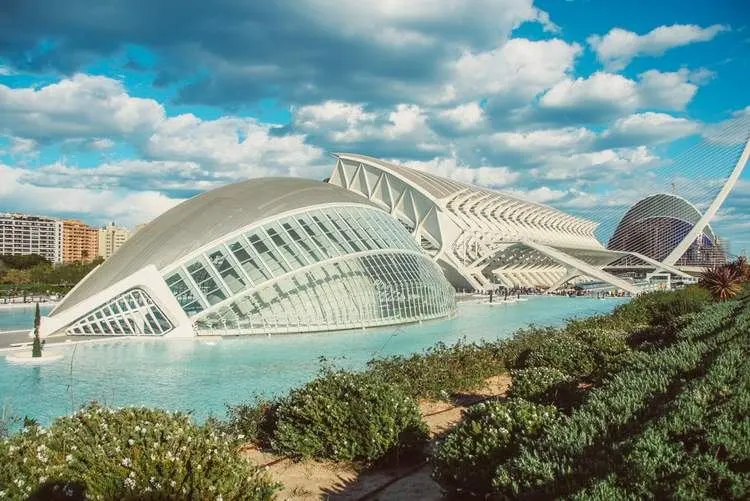 The two main things that Valencia is probably most famous for are paella and the festival of Las Fallas.
However, this incredible city has a lot more to offer, and you should seriously consider it as your next summer destination.
You'll surely want to spend some quiet time soaking up the sun, and Valencia's beaches are perfect for that.
They are relatively undeveloped (in comparison to other beaches in Spain), which means they don't get too overcrowded and touristy even during the high season.
You can also visit other quiet beaches that are only a short bus ride away from Valencia.
After enjoying your time in the sun, you can explore the city-life side of Valencia.
Valencia has everything you want in a city, from historical landmarks and unique museums to delicious food and vibrant nightlife.
By day, it doesn't get any better than strolling around Valencia's old town, admiring the architecture of The City of Arts and Sciences cultural complex, and sipping cold Horchata (a sweet drink made from tiger nuts).
When the night goes down, each neighborhood comes to life differently. Nightclubs, live music, trendy bars, and small taverns are just some of the things you can enjoy in Valencia after the sun has set.
Combining beach-life, city-life, traditional and modern, you can understand why Valencia is the total package and why it should be on your summer bucket list.
Recommended by Or from My Path In The World
31. Amsterdam, The Netherlands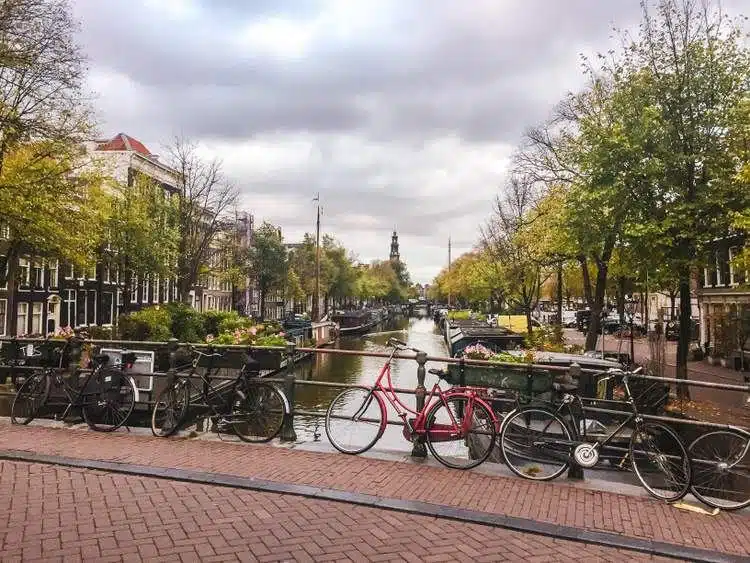 Amsterdam is one of the best places to visit in Europe and is great to visit in any season, but especially in summer.
Amsterdam is a city where you want to be outside enjoying life with everyone else.
Read also: Best things to do in Amsterdam.
I lived in Amsterdam when I went on exchange there as a university student in 2014, and the best things to do were walking along the canals, sitting at outdoor cafes, and participating in city life to the fullest. It's the best way to feel like a local!
In the spring, Amsterdam gets busy as tourists flock to see the famous tulips and celebrate King's Day.
Avoid the crowds and arrive in summer, when Amsterdam enjoys great weather without getting too hot.
Find a local outdoor pub where you can cheer on the Netherlands in a football match. Sip espresso or visit a brown cafe by the canals.
Go for long strolls through beautiful neighborhoods, admiring the skinny Dutch homes and cool architecture.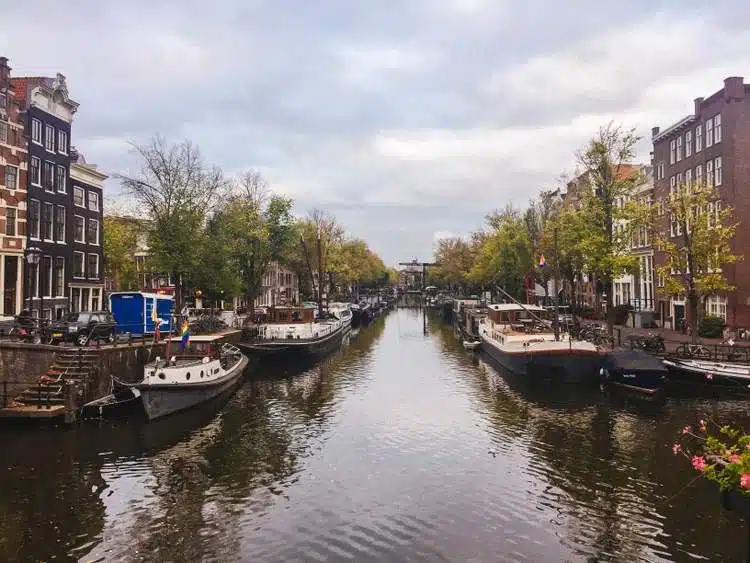 Celebrate Amsterdam Gay Pride – one of the biggest pride celebrations in the world. And rent a boat to experience the canals firsthand from the water.
Of course, you'll still want to take in some of the Amsterdam staples that are must-sees any time of year, like the Anne Frank House, Van Gogh Museum, and the Red Light District.
But in the summer, enjoy all of that and more with food festivals, outdoor concerts, and every excuse to BBQ in the park with your friends.
Recommended by Riana from Teaspoon of Adventure
32. Iceland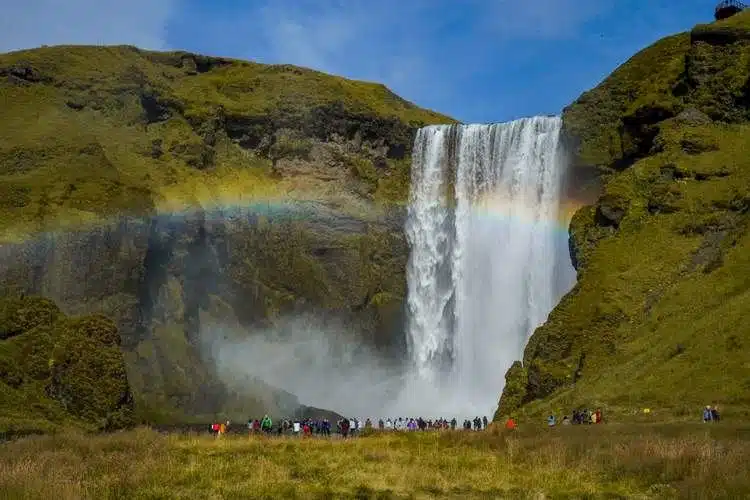 Another of the best places to visit in Europe this summer in Iceland. Iceland is one of the most unusual places I've traveled, with beautiful scenery that sometimes makes you feel like you are on a different planet.
Read also: Best things to do in Iceland.
Summer is the best time to visit Iceland because there are almost 24 hours of sunlight which means more opportunities to explore!
Also, if you are a fan of photography, the midnight sun means that golden hour and sunset/sunrise hang about for hours!
There's also the bonus that you are more likely to see puffins, colorful fields of lupins, and it's the best season for whale watching!
If you plan a trip to Iceland this summer, I recommend you hire a car and circumnavigate the ring road.
Some of Iceland's best scenery is off the well-trodden tourist trail, so driving the full ring road will allow you to see some of the best places with fewer crowds.
I'd recommend you allow at least a week but longer if possible to see Iceland this summer.
Recommended by Leanne from The Globetrotter GP
33. Discover Venice Offbeat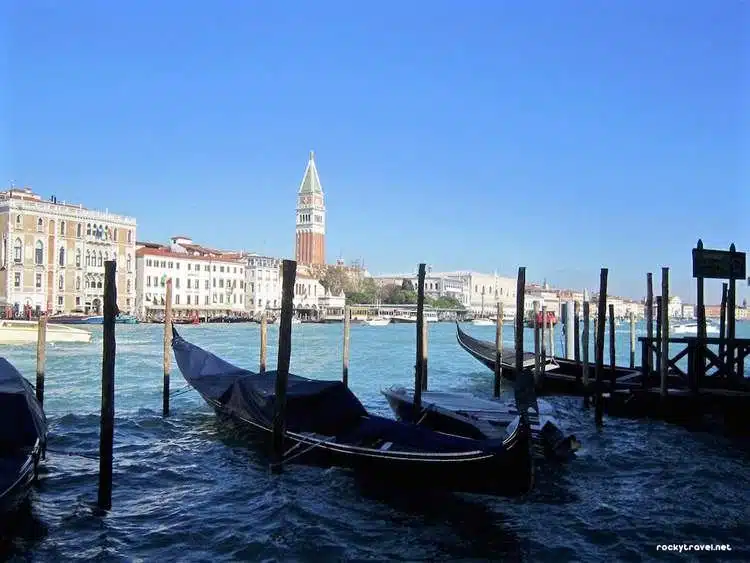 Venice is a complex destination, with over 20 million visitors a year and a dense urban maze of streets.
If you want to have a unique experience, many lesser-known yet beautiful places allow you to explore more of Venice's unique history and heritage.
If you plan to travel next summer, get a day-ticket ferry and go on a boat tour of the smaller islands on the Venetian lagoons like Sant'Erasmo, Lazzaretto, and La Certosa, to name a few.
You can visit old archaeological sites, ancient churches and also go on a naturalistic exploration tour, either on foot or by bike, and enjoy a day-beach.
To stay away from the stifling crowds in Venice, go to those places where we locals gather, visit a vintage market at Campo Santa Margherita, or take the ferry to San Giorgio Maggiore, and climb 60 meters of stairs to enjoy a stunning panorama of Venice and its lagoon.
It will save you hours of waiting at the Tower's Bell in San Marco Square. And to explore more of its fascinating history, there are many more unusual places of Venice to uncover.
Recommended by Michela from Rocky Travel
34. Moscow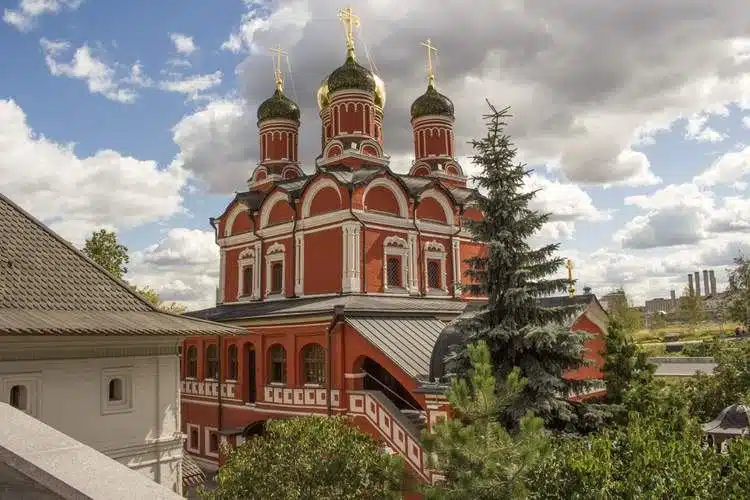 There is a very important reason to visit Moscow: it is amazing! And my best advice is to go to Moscow in summer when the weather is perfect.
In contrast to harsh winters and cold autumns and springs, everything is green and sunny in summer, and the amazing buildings of Moscow add more color to it.
For some people, Moscow is full of gray buildings, but that's not true. Only the Red Square with the Kremlin and Saint Basil's Cathedral is enough to prove them wrong.
I noticed that many tourists spend their time around the Kremlin only, but Moscow has so many beautiful places. Take, for example, Varvarka Street: some colorful churches, important historical buildings, and the newly laid out Zaryadye Park.
And the street is just around the corner from the Kremlin!
Zaryadye Park is a new addition to Moscow, and it's a perfect place to spend a hot summer day. And there is a bridge over the river with views of the Kremlin and some parts of Moscow.
A couple of royal estates are perfect to be visited in summer: Kolomenskoye and Tsaritsyno.
These estates are huge parks with historical buildings, and it is easy to spend a day in each one of them.
On a sunny day, go to explore the magnificent architecture of Russian churches. They are of all colors imaginable; some are very simple, others have intricate decoration.
If you are a photography lover, you will not be disappointed.
And do not miss the mansions of noblemen: even though St Petersburg has more of them as it had been the capital of the Russian Empire, you will still find some mansions in Moscow as well.
On another sunny day, go to the panoramic decks of Moscow or wait till it gets dark to see the city at night: summer will be perfect as it is not cold in the evening.
The deck in one of the skyscrapers in Moscow-city is just perfect!
Recommended by Marianna from Irma Naan World
35. Dublin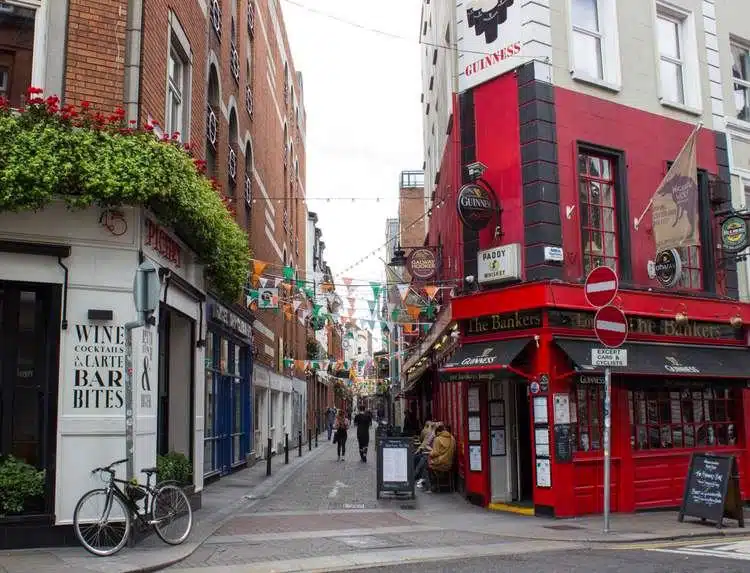 Dublin, Ireland, is one of my favorite best places to visit in Europe. I think I would live there if the weather were better. I love sunshine and hot days.
However, the month I spent in Dublin was fantastic. The people are very friendly.
There are so many things to do in Dublin and throughout the country. A month was not enough time to see everything.
Within the city is the famous Grafton Street. Here there are numerous shops, pubs, and restaurants.
It would be impossible to walk down this street during the day and not hear several musicians playing instruments and singing on the street.
There are also various street performers in the area. If you are a fan of beer, whisky, or chocolate, you are in the right place.
A few whisky distilleries host tours you can go on, including the Teeling Whisky Distillery, which dates back to 1782.
It reopened in Dublin in 2015, making it the first distillery to open there in over 125 years.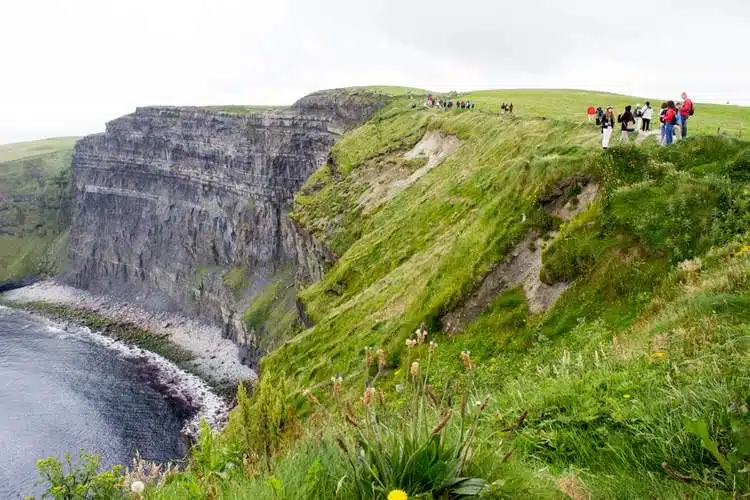 If beer is your preference, you can't miss the Guinness Brewery. It has over 250 years of history in Dublin.
You can go on a tour and sample chocolate from the world's only Butlers Chocolate Factory for chocolate lovers.
The countryside throughout Ireland is stunning. You can take several day trips, for example to Northern Ireland to join a Game of Thrones tour or self-driving tours of Ireland from Dublin.
You shouldn't miss An Irish Day Tour – The Cliffs of Moher, Burren National Park, and Galway City.
These day trips can be planned and completed on your own, or you can easily book several different ones through tour companies and not have to plan anything.
If you are planning to visit Europe in the Summer of 2019, Dublin should be on your list of places to go to.
Recommended by Sally from Luxurious Lifestyles
36. Cinque Terre, Italy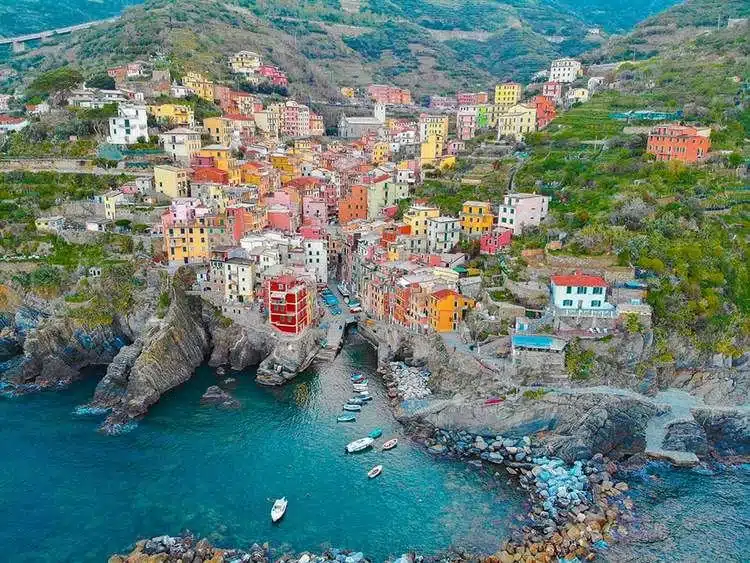 If you're looking for somewhere in Europe that provides sunshine, swimming, endless gelato, and old-world charm, then Cinque Terre, Italy, is the best place to visit in Europe for you this summer!
Located on the northwest coast of Italy, just a 2-hour train ride from Florence, this UNESCO World Heritage Site is a must for any visitor to Italy.
Cinque Terre means "Five Lands" and actually defines the area of 5 villages: Monterosso, Vernazza, Corniglia, Manarola, and Riomaggiore.
It is an Italian National Park and vehicles are highly restricted here, so the best way to arrive is by train.
Besides the obvious, I love Cinque Terre because it's so easy to travel from village to village by train, boat, or on foot.
Many visitors choose to hike between all the towns, and the trails offer the most incredible views of the Lombardi coast!
The area offers something for all types of travelers, whether you're looking for a romantic destination, a foodie mecca, a hiker's dream, a sailor's heaven, or a photographer's paradise.
You can spend your time in Cinque Terre lounging on the beaches, eating at restaurants, sampling the gelato in each village, hiking, sailing, or wandering the maze of streets through stacked houses.
The restricted access of cars and developers makes Cinque Terre so well preserved that you feel as if you've stepped back in time to a simpler, more charming Italy!
It has been rumored that Italy will be limiting the number of visitors and requiring a permit to enter, so I recommend visiting before this happens.
Read also: Where to Stay in Cinque Terre and check out this Cinque Terre itinerary.
Recommended by Vanessa from Wanderlust Crew
37. Helsinki, Finland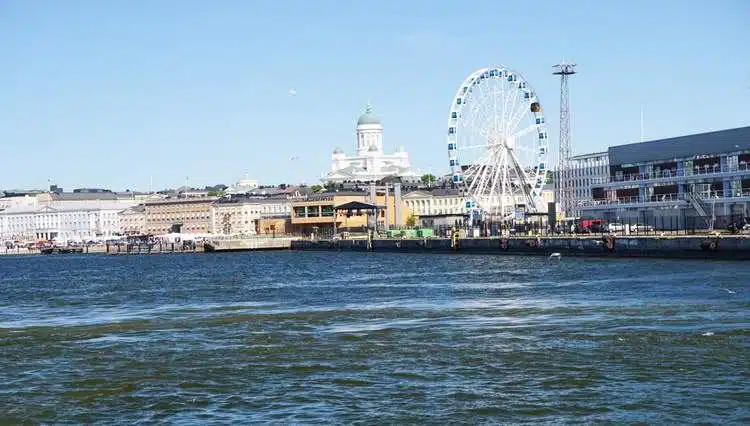 If you are looking for the best places to visit in Europe for summer, consider Helsinki!
The young capital of Finland is modern and vibrant and a rewarding destination for savvy travelers.
Helsinki is conveniently accessed from Stockholm via an overnight ferry, so it is easily accommodated in even a short Northern Europe itinerary.
While 3-5 days in Helsinki will enable you to explore the city in-depth, Helsinki is also delightful on a one-day visit.
Take a coach tour upon arrival to orient yourself and get an overview of the beautiful architecture that graces Helsinki.
Spend some time in Senate Square, where you will see some of Carl Engel's best neoclassical buildings, including the dazzling white Helsinki Cathedral.
Have a delicious but relatively inexpensive lunch at a harborside café. Browse Kauppatori, the quayside market, for souvenirs.
Suomenlinna Fortress is just a short ferry away, a UNESCO World Heritage Site situated on a little islet.
You can spend a pleasant couple of hours wandering the little island. Ride the Helsinki Skywheel for fabulous views.
Explore the Design District, where you will find world-class labels and local brands.
Whatever you choose to do in Helsinki, you will come away with a great deal of appreciation for its understated beauty, fun vibe, and vibrant culture.
Recommended by Dhara from It's Not About the Miles
38. Lago d'Iseo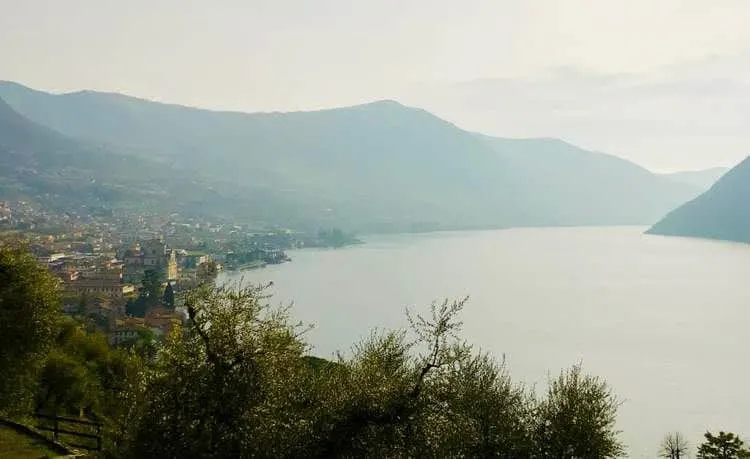 The Italian lakes are always a great place to go in the summer. Cool, beautiful water with mountain views makes a perfect backdrop.
Our experience of seeing Lago d'Iseo for the first time was love at first sight.
Lago d'Iseo is the 4th largest lake in Italy. One and a half hours from Milan (Milan itinerary) and two and half hours from Venice, the location is perfect.
Some may remember when the Floating Piers were located here.
Not as touristy as the other lakes, surrounded by the Franciacorta wine region and with spectacular views!
In the middle of the lake sits an island called Mont Isola, Europe's largest lake island.
Mont Isola is only accessible by boat but filled with fun villages to explore. Mount Isola has just been voted the 3rd Best European Destination for 2019.
Lago d'Iseo has relaxing restaurants and shopping that surround the island in several different villages.
The drive around the entire lake is fun, with winding roads and tunnels through mountains.
Hikers will love the challenge of hiking by using the old Roman pathway and seeing the magnificent views.
Lago d' iseo is often referred to as the pearl of Italy, and we discovered and loved its beauty so much we decided to purchase a home ourselves!
Recommended by Sherrie from Travel by a sherrie Affair
39. Paris, France
Paris, the City of Lights, is always a good idea. It would be possible to spend several weeks and not see them all.
We particularly loved the Eiffel Tower and checked out some of the best collections of art anywhere.
Visiting the Eiffel Tower was our favorite part of the trip.
It's hard to believe that one of the world's most recognizable buildings was once considered an eyesore and slated for demolition. However, we're certainly glad it was saved by a radio antenna and still standing for everyone to enjoy.
We booked tickets several weeks in advance but weren't able to go to the summit.
The view from the second floor is still pretty amazing, but we all wished we could go to the top.
Pro tip: The view at sunset is amazing, and we were so glad we timed our entry to arrive shortly before sunset.
Paris is a dream come true for any art lover. We were fortunate to have the chance to explore the Louvre, the Musee d'Orsay, and the Musee l'Orangerie.
We were wowed by the antiquities and Renaissance collection of the Louvre, even if the Mona Lisa is always smaller than expected.
The Musee d'Orsay's Impressionist collection is unparalleled, and Monet's Water Lillies at the Musee L'Orangerie were my 10-year old's favorite rooms of art anywhere.
Other highlights not to be missed include a Seine River cruise, the Arc de Triomphe, Champs Elysees, Notre Dame Cathedral, Sacre-Coeur Basilica, and the stained glass windows of Sainte Chapelle.
Recommended by Catherine from We Go With Kids
40. Bordeaux, France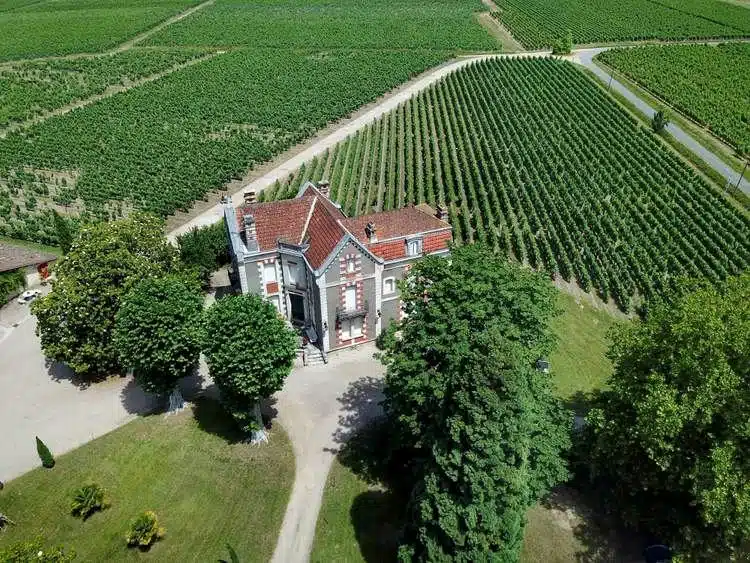 Bordeaux is one of the best places to visit in Europe in summer.
In summer, the vineyards are in a flurry of activity as the grapes grow and ripen on the vines, and the landscape is at its most picturesque.
The rolling hills of the Right Bank are a sea of green as far as the eye can see, while the castles of jaw-dropping estates dot the lower flatlands of the Left Bank.
Enjoy wine tasting in the castles and even sleeping in the vineyard in unique accommodations like a giant wine vat converted into a luxury accommodation or a moated castle where the French philosopher Montesquieu wrote.
But Bordeaux isn't just a world-class wine destination. Located just 30 miles from France's Atlantic Coast, some of the most beautiful beaches in Europe are on Bordeaux's doorstep.
Europe's largest dune, the Dune du Pilat, shouldn't be missed.
Bordeaux locals Jennifer & Tim of Luxe Adventure Traveler say that the perfect 3-day Bordeaux itinerary is capped off with a boat cruise on the Bassin of Arcachon.
You can't leave this region without a visit to one of the charming oyster villages, where France's most famous freshly shucked oysters await with a chilled glass of white Bordeaux.
Recommended by Jennifer from Luxe Adventure Traveler
41. Copenhagen, Denmark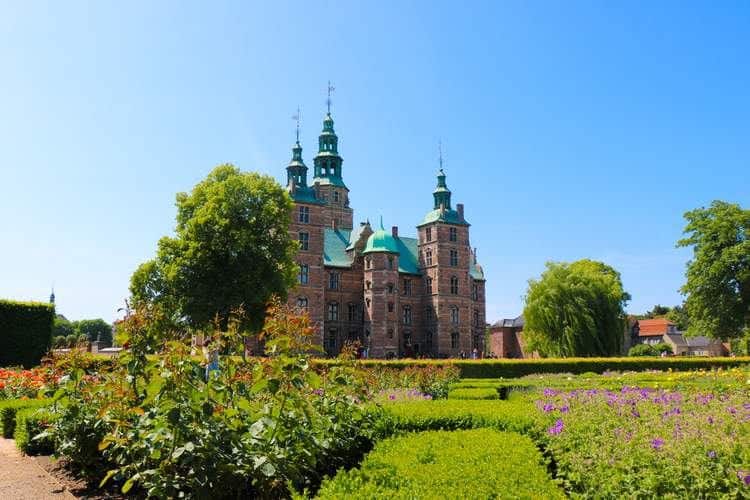 When summer hits the Danish capital of Copenhagen, magic happens. This beautiful city shakes off the cold of winter with long, sunny days where the sun sets around 10 pm. It's definitely the best time to visit Copenhagen.
The locals are all out on the water, picnicking on boats or sunbaking on the many lounges along the waterfront.
Tivoli Gardens, the famous Copenhagen retro amusement park, kicks on well into the night with free open-air concerts and an electric atmosphere.
The iconic Nyhavn area is most picturesque in summer, with the colored buildings offset against a beautiful blue sky.
If you can, try and nab a seat at one of the many bars and restaurants and enjoy an Aperol Spritz in the sunshine.
It's the perfect relaxing summer afternoon.
A just as good but slightly cheaper option is to buy a couple of cans of cold beer and find a spot on the grass in the Kongens Have (Kings Garden) with a view of the fairytale-Esque Rosenborg Castle.
There's so much to love about Copenhagen in the summertime, so relax and take it slow and enjoy soaking up all the hygge goodness it has to offer.
Recommended by Emma from Emma Jane Explores
42. Zermatt, Switzerland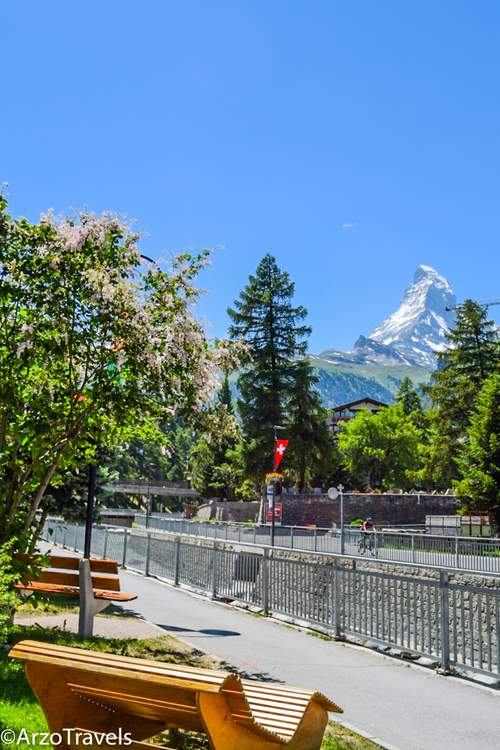 Zermatt is very well-known for being a great winter destination – and while it is a winter paradise, it is also a great place to visit in Switzerland in the summer.
Actually, it is one of the best places to visit in the summer – it gets busy in the summer, but not as busy as destinations like Italy.
And Zermatt is beautiful! Zermatt is actually one of Switzerland's prettiest towns, and it is not only about the almighty Matterhorn Mountain, which dominates the landscapes.
There is a lot to do in Zermatt though admittedly, the Matterhorn plays a big role.
The Matterhorn Mountain, with its unique shape, is visible from almost all places in Zermatt and, without a doubt, the main attraction.
Very experienced hikers could hike the Matterhorn (at almost 4,500 meters above sea level).
Like most tourists, others can get on top of the Klein Matterhorn Mountain at almost 3,900 meters above sea level. Enjoying the view from Klein Matterhorn, overlooking Zermatt, makes the mountain peak the highest peak in Europe that can be reached by cable car.
On a nice summer day, you can also just stroll the beautiful Vispa River (with a view of the Matterhorn) or discover the tiny town center with many cute chalets.
If you are into luxury shopping, you might enjoy the watch shops – but actually, Zermatt is a beautiful place with amazing scenery, so time is best spent outdoors.
Recommended by Arzo from Arzo Travels
43. Italian Dolomites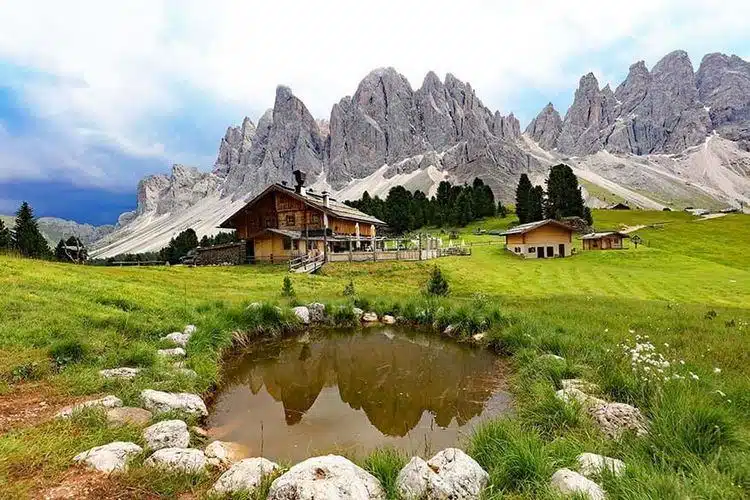 If you are visiting southern Europe in summer, you will quickly realize that exploring busy cities in the heat isn't really fun.
Summer temperatures and huge crowds are the main reasons we have always been hesitant to travel to Italy in summer…
However, there are several regions in Italy where you can escape the heat, the crowds and find authentic Italy at its best.
The Italian Dolomites is one of those incredible places that you really have to visit when traveling in Europe in summer!
The Dolomites mountain range in northern Italy will impress even the most seasoned travelers.
From winding mountain passes, azure-blue mountain lakes, and thousands of kilometers of hiking trails with jaw-dropping sceneries… to charming old villages, traditional regional cuisine, and even local wines – the Dolomites region truly has it all.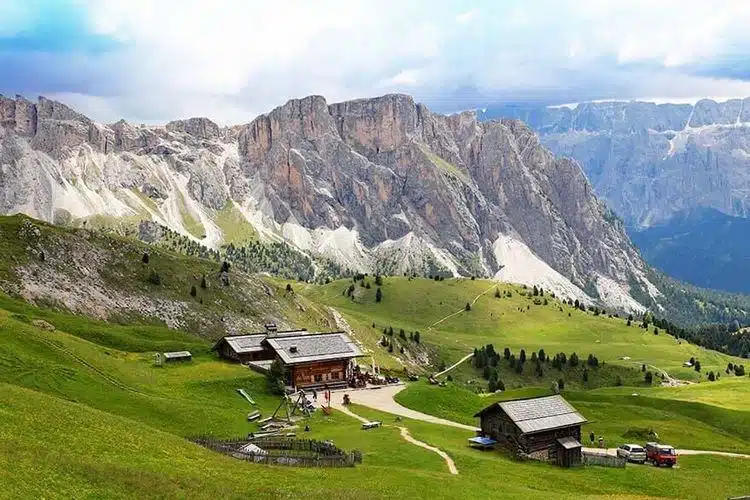 Without a doubt, one of the nicest ways to explore the Dolomites is on foot. Hiking will give you access to some of the most spectacular landscapes you can imagine, places so incredibly beautiful that you'll have to pinch yourself to make sure you're not dreaming…
The Dolomites is a big region, and you could spend weeks and months and still not see even a small part of it.
If you wonder where to go, check this guide that lists 5 spectacular day hikes in the Dolomites.
Most hikes in this selection are relatively easy and short, but the scenery will take your breath away. Not to be missed!
Recommended by Jurga from Full Suitcase
Was this post helpful? If so, be sure to pin it to refer to later!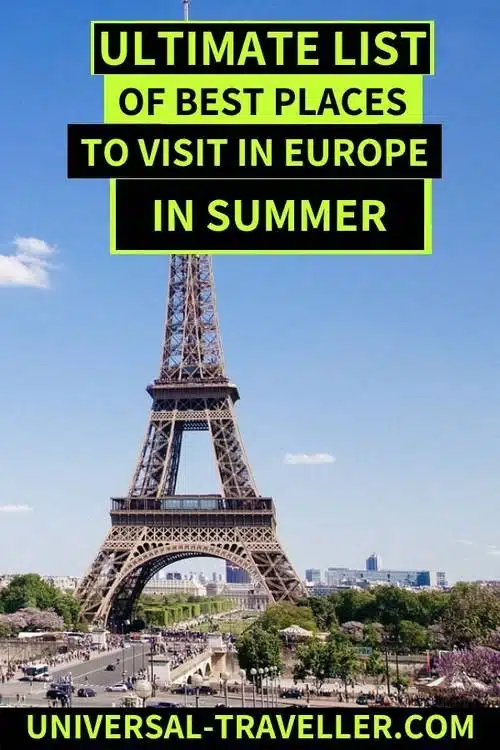 About the Author
More info
Best VPN for Travel: ExpressVPN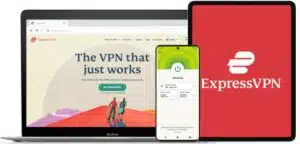 Heading abroad? Use ExpressVPN to access your social media accounts, unblock your favorite entertainment sites, and stay connected with friends and family. And get cheaper flights, of course.
Pros
✅ Next-gen, high-speed servers in 94 countries
✅ Works on iOS, Android, Windows, Mac, Linux, browsers, and more
✅ 256-bit AES encryption protects your data, even on hotel Wi-Fi
✅ Unblocks Netflix and other streaming sites
Cons
❎ No dedicated IPs
Get 3 extra months free of ExpressVPN when signing up for a 1-year plan. That's a 49% saving and a monthly cost of just $6.67! You also get a 30-day money-back guarantee.