Currently, Iceland is one of the most top-rated tourist destinations in the world.
Tourists flock to visit the Iceland attractions, which tend to revolve around the country's spectacular landscapes.
Iceland activities include hikes through national parks to see dormant volcanoes, picturesque waterfalls, giant glaciers – in fact; you can even hike on a glacier.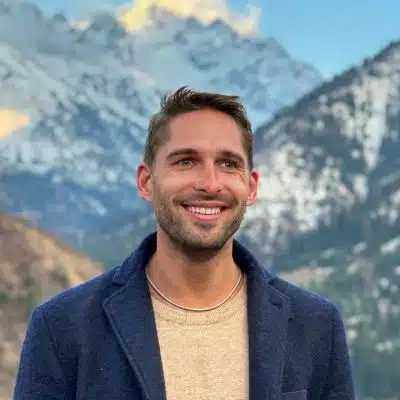 In this post, travel bloggers from across the globe share Iceland's must-see activities and attractions.
They also share their tips on where to stay in Iceland (including Reykjavik accommodation).
Iceland Must-See Attractions & Activities
1. Glacier Hike Iceland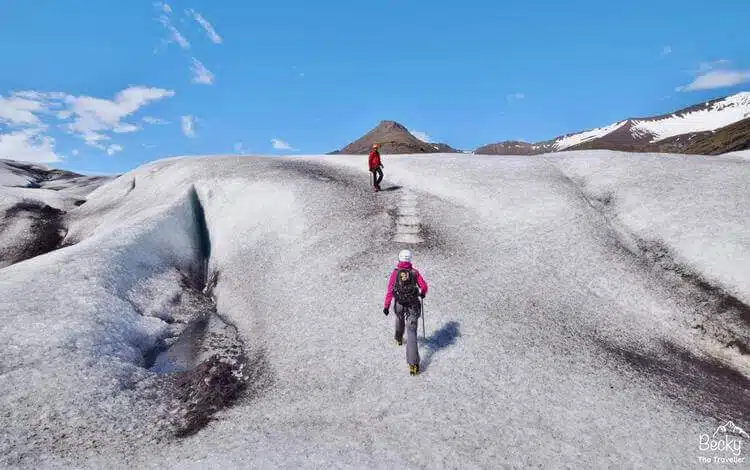 One of the best things I did whilst in Iceland last summer was hiking on the glacier.
It's a half-day activity but gives you a totally different perspective of the glacier itself. The previous day, I explored the Glacier Lagoon and Diamond Beach, where you have amazing views of the glacier in the distance, but it's not until you're up close that you realize how amazing it is.
My tour started a few miles from the Glacier Lagoon in Hofn. To begin, you take a very bumpy off-road drive to the base of the Glacier (our trip also included a little boat ride too!) Then it's time to put on your crampons and have the safety talk. The rules are strict for the tour, but that's only to keep you safe, so make sure you listen and follow the instructions carefully.
I was worried about walking on the glacier with crampons, but you get the hang of it after a few steps. In total, our group spent an hour on the glacier, seeing huge crevasses (from a distance) and trying out some artificial steps.
After an hour of walking on the glacier and covering a relatively small distance, it showed how big it was. One of my highlights was looking back across to the Glacier Lagoon and see how small it looked in the distance. Followed by drinking the fresh glacier water (in the press-up position), apparently, that's the best way to experience it! The Glacier Walk is an amazing tour and well worth adding to your Iceland itinerary.
Various tours include a visit to Glacier Lagoon.
Click here to find out more information about these tours, to check prices or to make a booking.
Recommended by Becky from Becky The Traveller
2. Jokulsarlon Glacial Lagoon
Jokulsarlon Glacial Lagoon is a lagoon where icebergs shift and move around in a lake on Iceland's southern shore. The icebergs are chunks of the retreating Oraefajokull glacier that have broken off, and they are a beautiful array of blue, white, and black. The lagoon is next to the ocean, contains a mix of saltwater and freshwater, and is home to seals and birds.
The ice-filled lagoon is there to visit year-round (although bad weather does shut down the road here a few times each year) and is free to visit, so it makes a great Iceland winter activity or summer activity if you are visiting the South Shore area. You can drive here yourself or join a tour from Reykjavik, and the summer hop-on-hop-off Iceland bus also stops here on most of its routes. In the warmer months, you can even take a boat ride in the lagoon to get a closer look and see more of the lagoon than is visible from the shore!
There are a variety of tours available that will take you to see the Jokulsarlon Glacial Lagoon; click here for more information about the tours available, to check prices, and/or to make a booking.
Recommended by Jessica from Independent Travel Cats
3. Ice Cave Iceland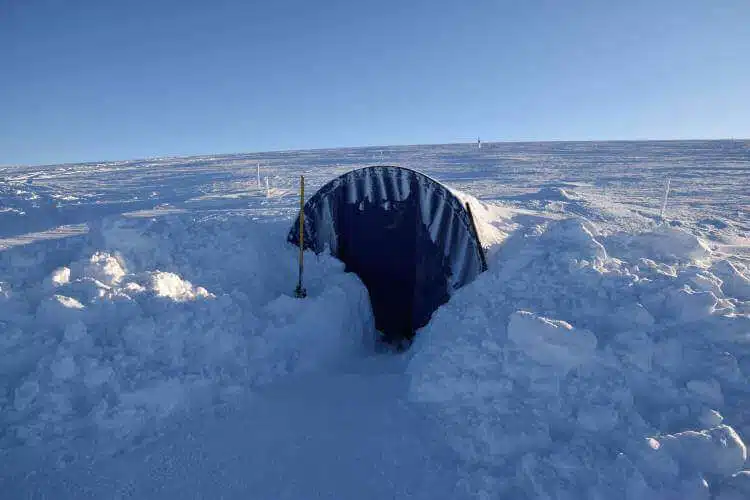 Many people visit Iceland in summer. Especially those who are like me and prefer sweating over frozen fingers. However, Iceland is definitely one of those destinations that can be visited all year long. It offers something interesting for its visitors in season.
If you are visiting Iceland in winter months, cold will get under you skin if you want it or not. So I recommend you to put on many layers of clothes and book a tour called Into the Ice. This unique tour will take you on a bus from Reykjavik to a place where you hop on a funny big glacier vehicle. Then you continue to the Langjökull Glacier which is where the ice cave is located. The ice cave, sometimes also called the ice tunnel, is the longest man-made ice tunnel in the world.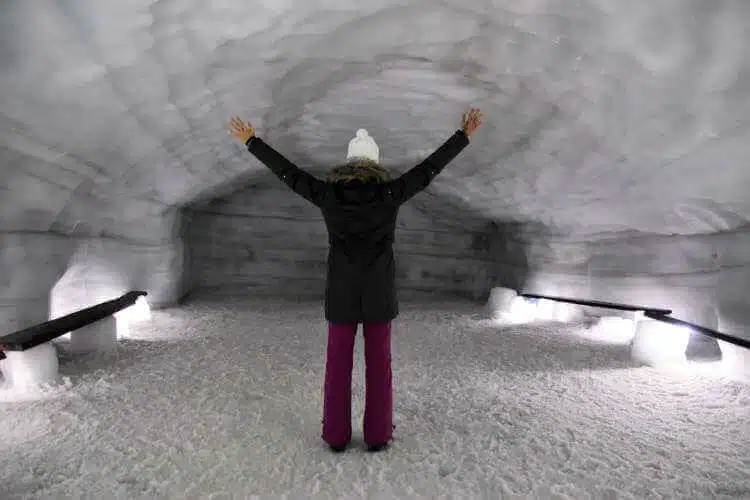 Yes, you can go down the tunnel inside the glacier! Listen to the guide and learn about how global warming is affecting glaciers around the world. Don't get surprised if the temperature inside the tunnel will be warmer than outside when visiting in winter. It's because the temperature inside is stable all year long – around 0 Celsius. To be honest, we did not want to go out of the tunnel. Inside it was quite fine, outside our faces and fingers were completely frozen. So were our cameras and phones… However, those moments of dumb fingers were so worth it. How many times in your life you can visit an ice cave inside a glacier?
Click here to find out more information about the tour and / or to make a booking.
Recommended by Alex from Crazy Sexy Fun Traveler
4. Reynisfjara – Black Sand Beach Iceland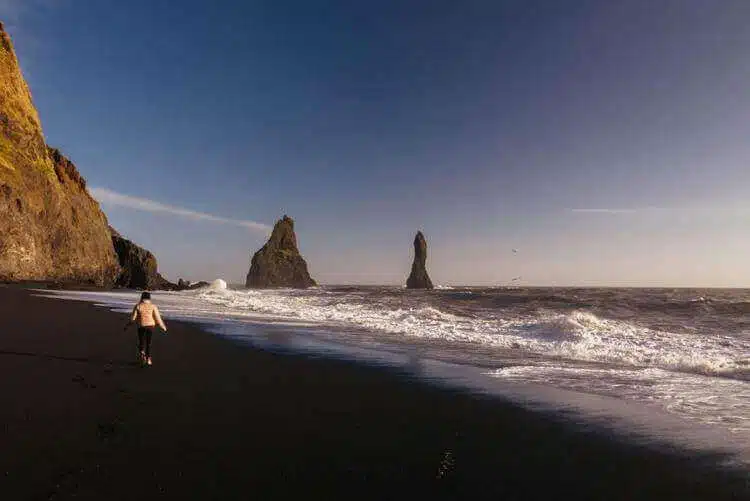 Reynisfjara beach is an iconic all-black sand beach in Southern Iceland. It's one of the most popular tourist destinations in the country. However, just because it's touristy doesn't mean that it's not one of Iceland's most stunning and unique spots!
This natural beach is made out of volcanic black sand. It's important to know that it's not actually all sand but a mix of small black stones. These stones were created when lava collided with the Atlantic Ocean. Waves here at this beach are massive, and you must admire them from afar to avoid being dragged into the freezing and unforgiving water.
Asides from just the beach and ocean, there is also a cave nearby. Hálsanefshellir is a basalt cave, and you can even venture inside it. Do so with caution, though, as there have been collapses in the past, and you definitely don't want to get caught in here during high tide.
Nearby is another natural phenomenon. The 340-meter mountain with hexagonal-shaped basalt columns overlooking the beach is called Reynisfjell. They are lovely, and puffins even nest their eggs here during the right season! You can climb them to take a photo, but just don't go too high as you may not be able to get down!
Visitors come here to admire the natural beauty and see a real black sand beach. It's not every day you can catch something so surreal, and since Reynisfjara beach is less than a three-hour drive from Reykjavik, it's definitely worth a visit in Iceland.
Another great thing to know is that there is a cafe and bathroom nearby. We preferred to visit around lunchtime to enjoy the location before grubbing out on some food!
Ultimately, this is one of the best things to do in Iceland and even in the world! I have never seen anywhere else like this black sand beach in my life. Iceland is a country famed for stunning places, and Reynisfjara still stands out from many other destinations!
Recommended by Natasha & Cameron from The World Pursuit
5. Golden Circle Tour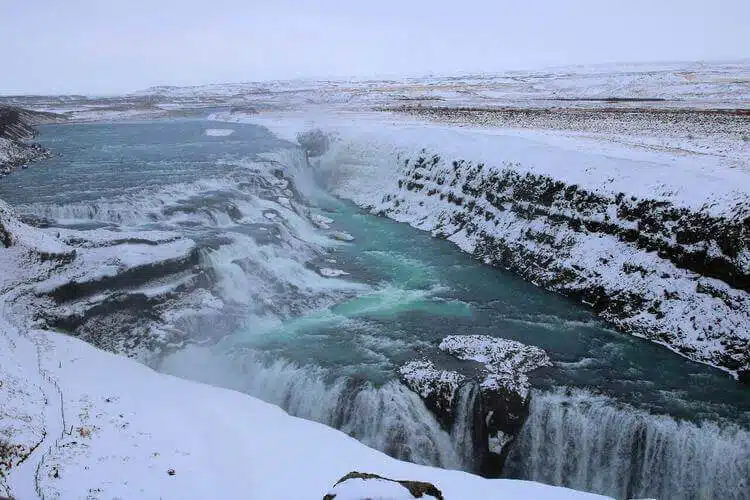 The Golden Circle Tour is one of the must-do activities in Iceland. It is a driving route in South Iceland that includes 3 main attractions in one loop. If you have your own rental car, then it is free, or you can take one of the many guided tour options.
We started the Golden Circle from Reykjavik and enjoyed the scenic drive. It took us about 4 hours but could take an entire day depending on how long you stay at each stop. We also made an extra stop for petting Icelandic horses, another must-do in Iceland.
The first main stop on the Golden Circle is Thingvellir National Park, a historical, cultural, and geological significance site. The park sits in a rift valley caused by the separation of the North American and Eurasian tectonic plates. It is known for Althing, the site of Iceland's first parliament in 930 AD. The park is a UNESCO World Heritage Site.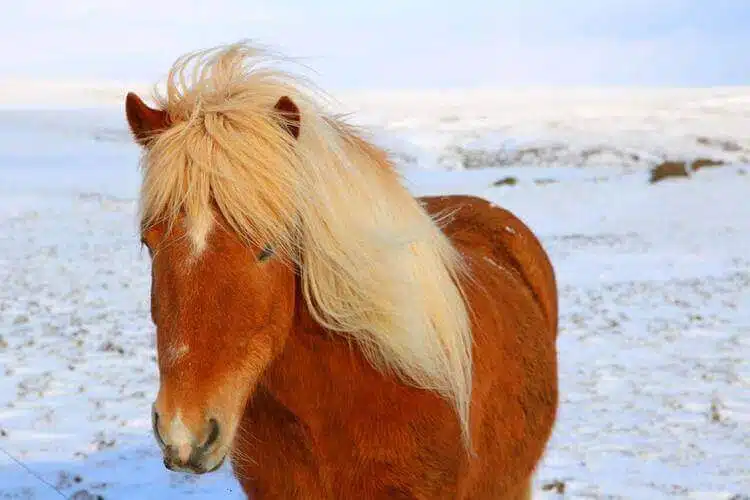 The next stop is Geysir, a geothermal park sitting on top of a boiling cauldron. Strokkur is the largest erupting geyser in this area and shoots boiling water as high as 30 meters into the air every 10 minutes or so. Have your camera ready for the eruption. It's interesting to walk along the path and see hissing steam vents, belching sulphurous mud pots, and hot and cold springs.
Gulfoss Waterfall is the third and most spectacular stop on the Golden Circle. It means "Golden Falls" because the water appears golden as it tumbles down on a sunny day. This is Iceland's most popular and one of its most beautiful waterfalls. Stand here and marvel at its wonder and beauty for as long as you like, which will energize and uplift you.
There are a variety of different Gold Circle tours available. Click here for more information about the tours available and/or to make a booking.
Recommended by Alexis and Bertaut from World Travel Adventurers
6. Snaefellsnes Peninsula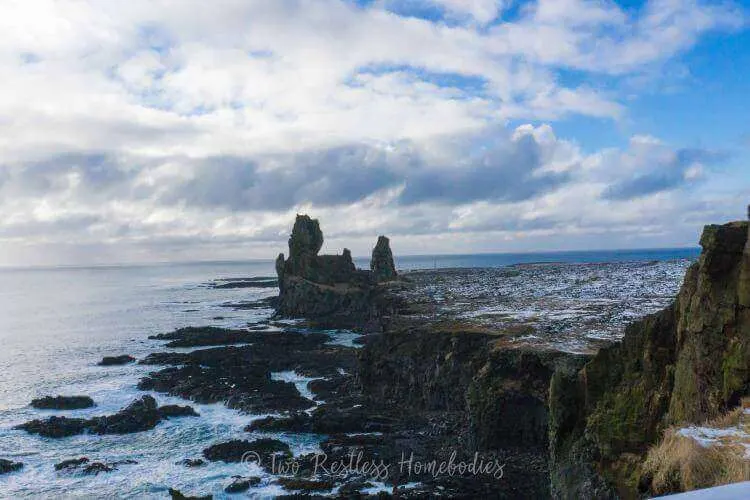 Iceland is magical. But there's something a little extra special about standing on top of a dormant volcanic crater, staring out at a snowy, mossy landscape that stretches nearly as far as the eye can see. This is just part of the magic we experienced when we toured the Snaefellsnes peninsula.
After you leave Reykjavik, stop first at a vast field of volcanic craters – and climb a few if you're feeling bold. Bonus points if you find craters near the ocean, where you still see the shapes made by scalding lava as it hit the freezing Atlantic a few thousand years ago.
From there, make a stop at one of many tiny fishing villages for a fresh seafood lunch and sea views that will make your breath catch (Arnarstapi was one of our favorite stops!).
Not far away, you'll find glaciers ripe for winter sports and Vatnshellir, a millennia-old lava tube that you can descend and tour. And if you're very fortunate, you might also stumble upon some of the natural hot springs in the area, just waiting for you to take a quick, toasty dip.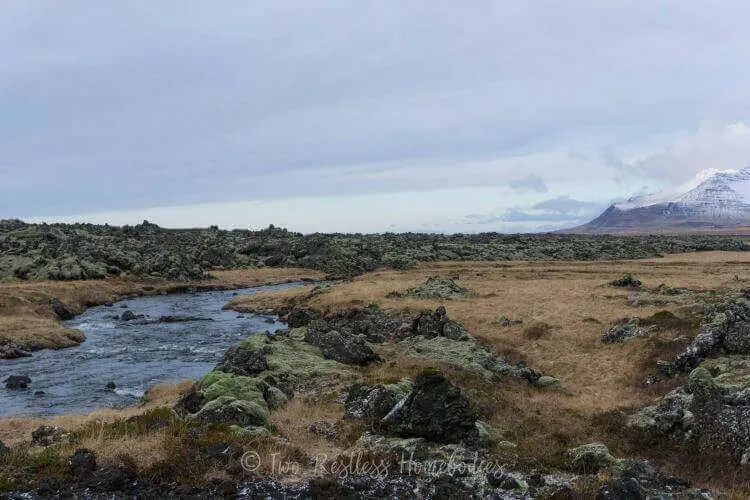 And from there, don't forget Londrangar, where you can see sheer cliffs and some of Iceland's beautiful volcanic rock spires – or, as our Icelandic friend explained, the country's famous trolls — just offshore.
Make a final stop at Djupalonssandur, a black pearl beach famous for its rusting shipwreck and powerful waves, complete with some of the deceptively heavy stones fishermen used to amuse themselves trying to lift in a competition of strength.
We were even lucky enough to spot an Arctic fox running along the beach, mooching food from tourists!
Whatever your pleasure, there's something in the Snaefellsnes peninsula for just about everyone.
There are a variety of tours you can join to visit the Snæfellsnes Peninsula. Click here to learn more about the tours available, check the prices, and/ or make a booking.
Recommended by Meagan from Two Restless Homebodies
7. Rauðasandur in the Westfjords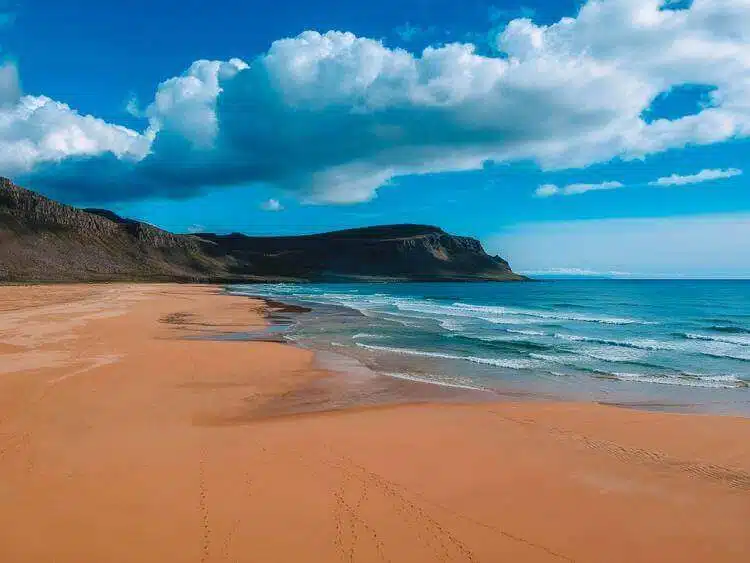 Rauðasandur, also known in English as the Red Sand Beach, is a 10km long beach untouched by the tourist masses. Rauðasandur is located in the Westfjords, Iceland's most rural and unexplored region, also called "Iceland's Best Kept Secret."
The beach is a good 30-minute drive from the closest inhabited center, but there are also camping facilities close to it for those feeling adventurous and want to spend more time there.
The beach is surrounded by fjords, which make the drive there particularly scenic. As you slowly make your way down the steep bends of the gravel roads of the Westfjords, you will have in front of you this huge red beach with turquoise water, a truly stunning spectacle.
Despite it being the start of August and peak summer when I visited, the beach was pretty much empty, and we had the pleasure of enjoying it alone.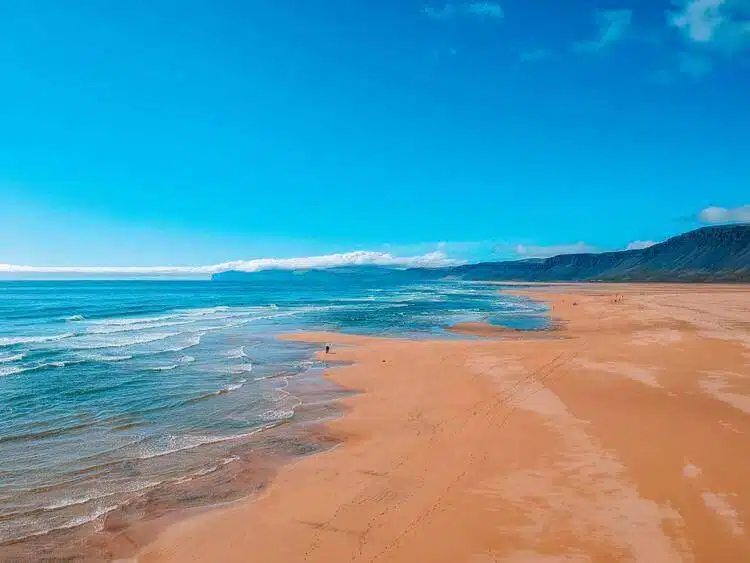 We were told it's quite common for seals to bask in the sun on this beach, so we walked up and down for an hour or so looking for them. Unfortunately, we weren't lucky enough to see them, but the walk in the sun was enjoyable anyway, even if the water is a bit too cold for a swim! I highly recommend adding Rauðasandur to your next Iceland trip itinerary! Find out more about Iceland's Red Beach and the Westfjords here.
Recommended by Greta from Greta's Travels
8. Museum of Icelandic Sorcery and Witchcraft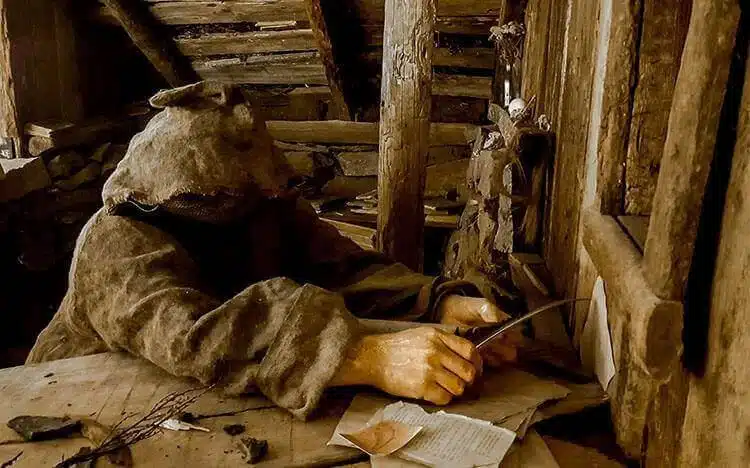 Galdrasafnið (aka the Museum of Icelandic Sorcery and Witchcraft) is located in Hólmavík, the largest town in the region of Standir,­ with 375 residents. Although off the beaten track, the effort to get Hólmavík is well worth it.
The drive through the Westfjords is breathtaking! We arrived at the museum just before opening and decided to talk a walk along the fjord. Just below the surface of the water was the biggest starfish I have ever seen! I was completely relaxed after a few moments of soaking in the beauty, tranquility, and salty sea air. As we entered the museum, the curator, Sigurður Atlason, greeted us warmly and handed us a written guide of the exhibits (available in multiple languages).
A tour of the museum reveals the fascinating (and tragic) history of the area. Unlike in many other areas, witches in Iceland were mostly men. However, their fate was like witches worldwide; they suffered persecution and frequent execution.
The witch hunts between 1654-1690 were especially brutal – 16 men and 1 woman were burned at stake! The fascinating exhibit also includes replicas of Nábrók (necropants) and a Tilberi (a creature believed to be created by witches to steal milk).
There is even a zombie climbing out of the floor! Before hitting the road again, you can enjoy a traditional Icelandic meal in the adjoining restaurant and pick up a book about Icelandic magic from the gift shop.
Recommended by Robin from LETgo: Grab Opportunity
9. Eldfell Volcano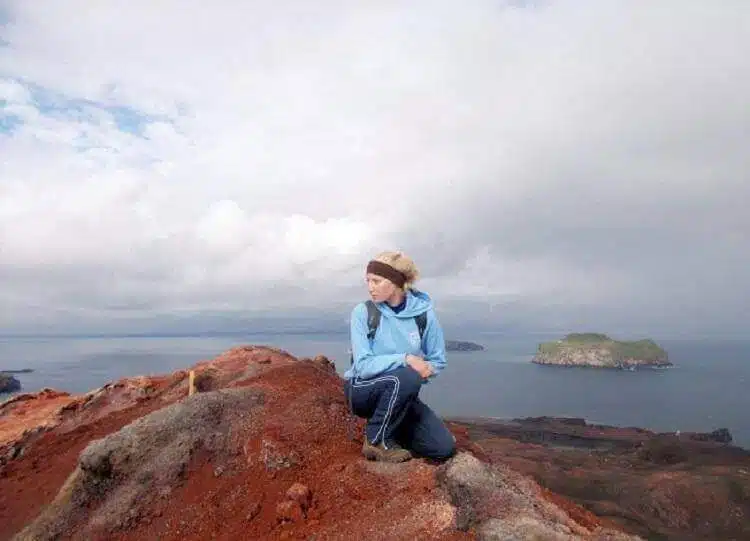 If you're on the south coast of Iceland, consider making a day trip to Vestmannaeyjar (the Westman Islands). A 40-minute ferry ride from Landeyjahöfn, the small island of Heimaey, is home to Eldfell, a volcano that smothered most of the island in lava and ash after a surprise eruption in 1973. Seeming like a pretty cool thing to do, I decided to hike it.
Near the volcano's base is the eerie 'House Graveyard,' with signs indicating where houses and community buildings used to lie before being destroyed by the eruption. Icelandic ponies gazed at me curiously as I continued to the trail.
Eldfell (meaning 'Hill of Fire' in Icelandic) is around 200 meters high, and sturdy boots are recommended for traveling up the sandy terrain. Icelandic weather is very changeable. Ferocious rain stung my cheeks as I persevered up the thigh-burning final stretch before the stubborn sun broke through the moody clouds just as I reached the summit.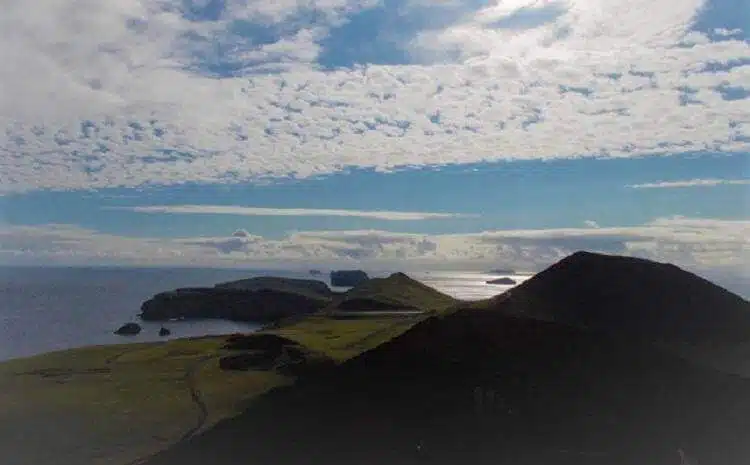 Views from the summit showed another volcano, Helgafell, to the south. Off the island, I saw various stubs of land that have sprouted up through the Atlantic Ocean in the past few decades.
Being alone on the summit was exciting and quite surreal until the sound of hissing events reinforced the spooky reality of my surroundings. It was difficult to conceive that 40 years before my visit, immense devastation had been caused by volcanic activity occurring in the natural laboratory right below my feet.
While Eldfell might not match the snow-capped grandeur of the infamous Eyjafjallajökull, standing alone on top of a volcano remains one of my favorite travel memories. This was an experience that reminded me just how fascinating the geological science behind our planet is.
Recommended by Shannon from SoleSeeking
10. Glymur Waterfall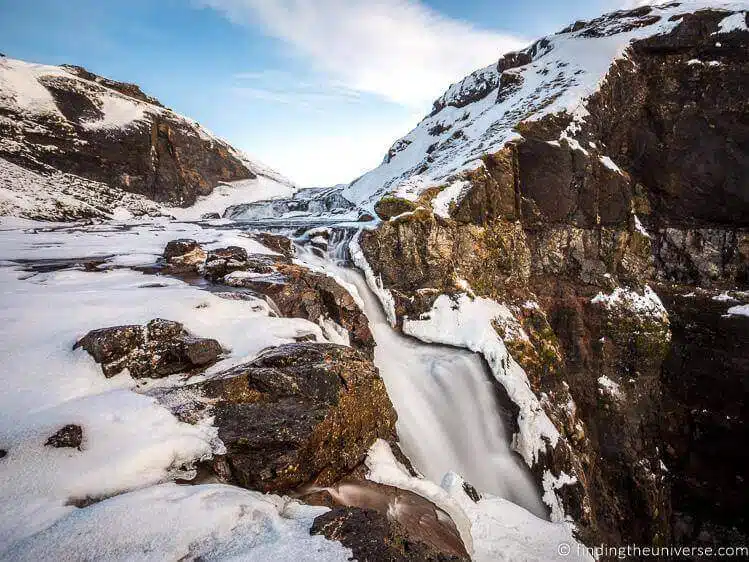 One of my favorite experiences in Iceland was the hike I took to the Glymur waterfall.
This was thought to be Iceland's highest waterfall for a long time until scientists discovered a higher waterfall deep in a glacier. Still, in terms of accessibility, this is probably your easiest option for seeing one of Iceland's highest waterfalls!
The hike isn't too arduous but does involve a fair bit of uphill walking, so good shoes are a must, as is weatherproof gear (check out my Iceland packing list for more Iceland gear recommendations).
In summer, the best option is to hike up the east side of the river, which affords an excellent view of the falls. You can then continue past the viewpoint and make the walk a loop by wading the river above the falls.
You're looking at around three-four hours total hike time for that.
In Winter, the bridge which crosses the river below the falls is removed, so you can only safely hike up the trail on the west side.
This doesn't give you such a great view, but the advantage is that it is a lot less busy than in summer – when I did the hike in Winter, I was the only one there all morning, with just a few people passing me as I returned to my car.
Hiking all the way up to the falls and back again on this side will take between 3 and 3.5 hours for most relatively fit people.
The start of the Glymur hike is around an hour's drive northeast of Reykjavik, with the parking found off route 47. Trail information can be found at the start of the hike.
Recommended by Laurence from Finding the Universe
11. Food Tour Reykjavik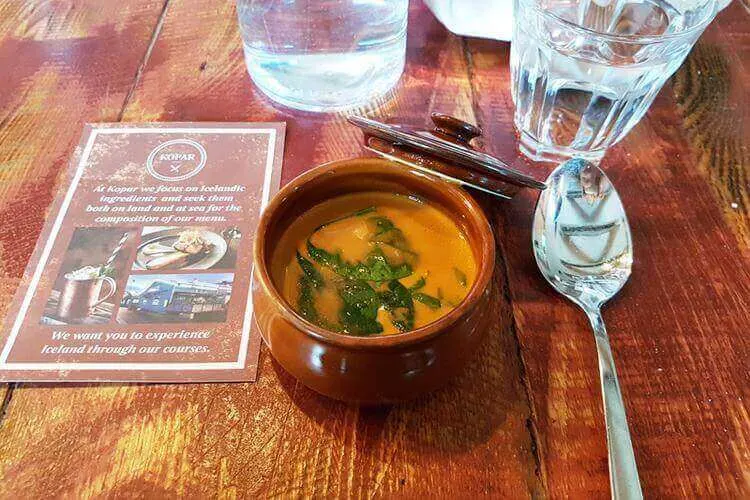 A food tour in Reykjavik is a must because people are always talking about traditional Icelandic food, yet they really have no idea! On the Reykjavik Food Walk, you get a not-boring-at-all history and cultural lesson alongside sampling cuisine that has probably had you curious for a while. I know I was curious because I didn't even know what to expect! Take a second and think about what comes to mind when you hear "Icelandic food"– what would that be?
On this food tour, you will not be eating fermented sharks, but they can definitely point you in the right direction if that's what you are looking for. Instead, you'll be treated to incredible hearty soups, the famous Icelandic hot dog, ice cream made from bread, and meats that may not be familiar to you, but you'll end up wishing there was more of it in your life. Of course, you'll have a few more surprises along the way, as well.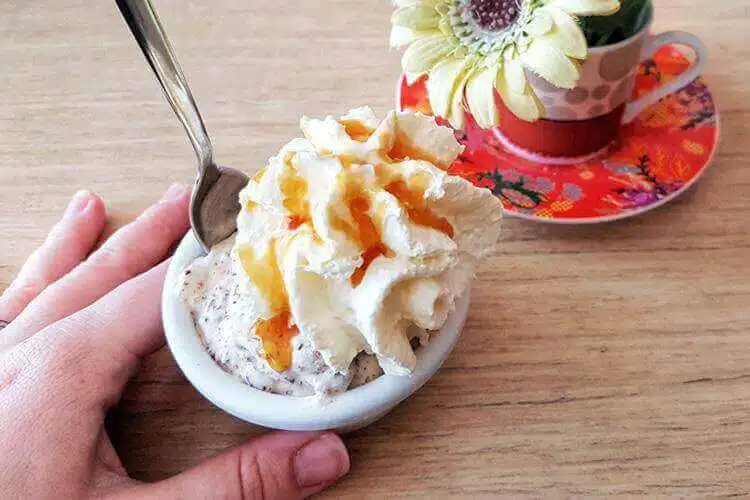 Since Reykjavik is such a walkable city with impressive views over the water, cute and colorful houses, and a unique church, there is always something to look at around every corner. Of course, the food is the main attraction on this tour, but really, it's more like it's the best of Reykjavik in just a few hours.
Tip: Click here to book a 4 hours Food Walking Tour in Reykjavik and sample 13 different dishes and six unique venues. Or do you prefer to go on a Beer Tour and taste over 10 amazing Icelandic beers?
Recommended by Jessica from A Wanderlust for Life
12. Þingvellir (Thingvellir) National Park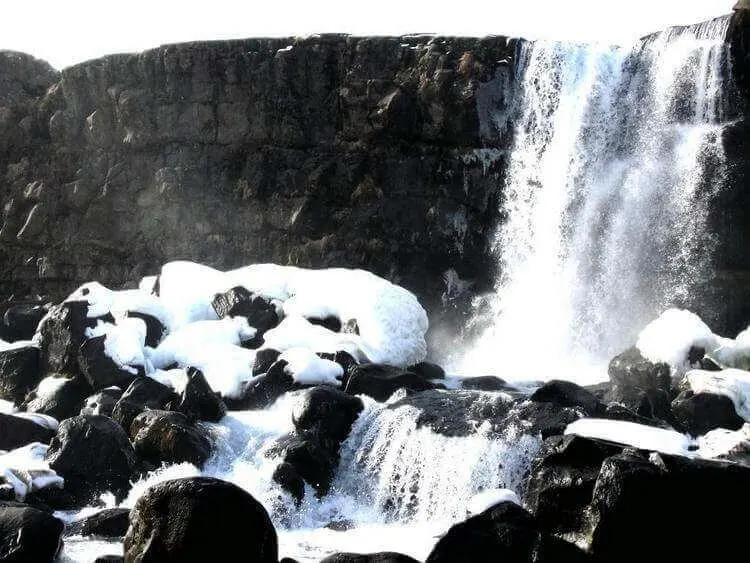 One of the best things you can do in Iceland is hike in Þingvellir (Thingvellir) National Park. There are several different trails you can embark upon depending on what you're most interested in, but one of the most popular trails starts at Thingvellir Visitor Centre.
This is where you can walk through the great Almannagjá fault, which is basically where two tectonic plates – Almannagjá in the West and Heiðargjá in the East – are gradually moving apart a few millimeters every year.
But this particular trail is also popular for another reason – it takes you to Öxarárfoss Waterfall. Although this waterfall is not quite as grand as the likes of Gullfoss or even Seljalandsfoss, it is still a beautiful waterfall to come and visit and is very popular with photographers. What's more, Icelandics pride themselves on their super clean water, and this waterfall is so clean, you can actually drink straight from it. And hey, someone else must have liked it as it is also a Game of Thrones filming location!
Click here to find out more about the Game of Thrones tour.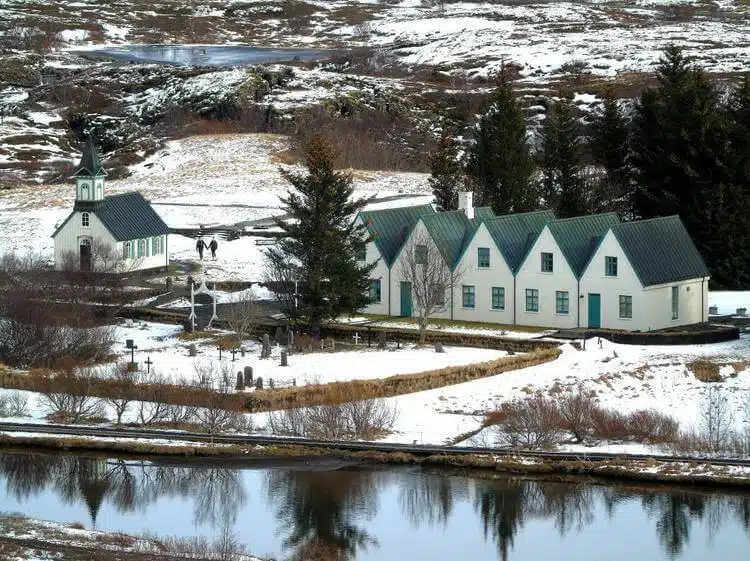 Other highlights of this hike through Thingvellir National Park include admiring a traditional Icelandic church up close and gazing across vast lakes from the observation deck right next to the Visitor Centre.
To make the most of your hike, you should expect to spend at least 3-4 hours on this particular trail. The car parking fee at the Visitor Centre is 500 ISK (Icelandic Krónur) for an entire day. Still, this ticket also grants you access to park in any of the official car parks throughout the whole of Thingvellir National Park. So you can easily combine this trail with another popular hiking trail on the same day!
There are a variety of tours that include a stop at the Thingvellir National Park.
Click here to find out more about the tours, check pricing, and/or to make a booking.
Recommended by Justine from Wanderer of the World
13. Hiking the Volcano Mt. Eldborg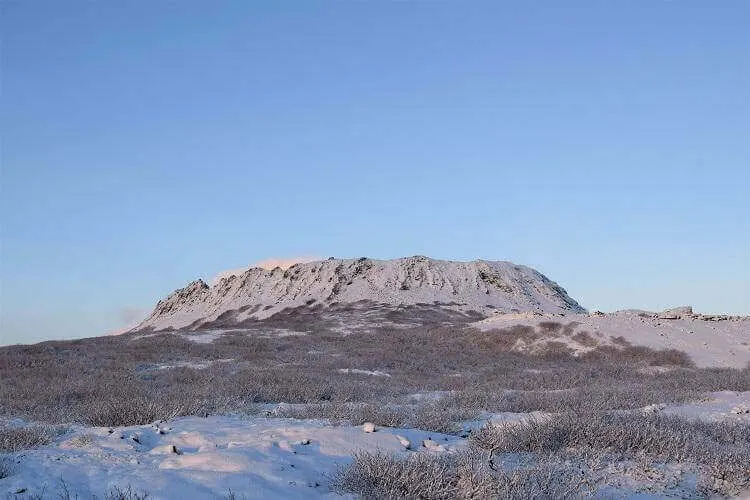 One morning I woke up and peaked through the window of my campervan to discover a completely white world outside the van. I dressed warmly and decided not to hit the snow-covered road but instead to hike to the perfectly formed volcano Mt. Eldburg.
The hike was magical, slowly the mist evaporated, and the views became clearer and clearer. Because the trail was covered in snow, I had to be quite careful not to get lost but with the help of Maps.me, I managed okay.
Along the way, I came across a herd of Icelandic horses. They looked even more beautiful in the snow! The hiking trail was flat most of the way until I reached the volcano. A short but steep climb led me to the edge of the 60-meter-high crater, with a magnificent view from the top.
The most special part about the hike was that I was the only one there. Well, me and my husband (after all, it's always better not to go hiking in the wilderness alone!). There was no sound but the soft thuds of our boots on the fresh snow. We felt like we had been transported to a real-life winter wonderland, passing below snow-covered bushes and walking along an icy river. Definitely a highlight of our Iceland winter road trip!
The hike took us 2 hours (it's 3,3km one way), without the snow, I reckon it would take about 1,5hours.
Recommended by Lotte from Phenomenal Globe
14. Inside the Volcano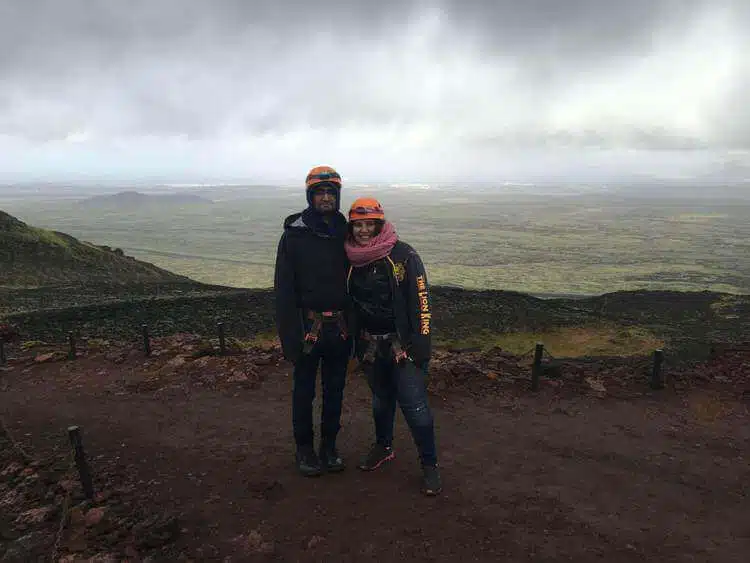 A journey right to the center of the earth. Sounds unimaginable, right? Well, it happens in the land of magic: Iceland.
Nature and activities here are beyond our imagination. I took my trip here in the autumn of 2016. It was early October, and we stayed at Hvergandi town. This is a half an hour drive from the dormant Thrinukagigur volcano, which had erupted around 4000 years ago.
To begin, the spot where the car is parked is around 3kms from the actual volcano. Usually, that distance is an easy walk, but when it's biting cold and wind speeds of around 60kms per hour, your fitness sure gets tested. The last 400 meters of the walk is even harder as you need to ascend a mountain, and the wind gushes to you and pushing you backward. So you need to pull yourself up harder. But every bit of effort that you take is totally worth it once you reach an open elevator that takes you inside the crater (land that's beyond belief).
You actually feel very warm inside even though the temperature is -3 degrees because there are no winds. The multi-colored earth blows your mind away. You need to walk carefully and will experience natural formations like stalactites and stalagmites. You will spend around 45 minutes inside the crater, and the entire tour takes 4 hours. We were actually fortunate because we had this experience on the last day of that season. Because of the cold and wind, the activity stops once winter begins.
Some tips:
Take lot of warm clothes as it gets cold.
Carry great walking shoes.
Take a cover for your face.
Take some warm tea/ coffee to sip along and keep you warm
Carry along a great never give up spirit.
Trust your tour guide and pay attention to the instructions
Recommended by Karishma from Globe Jamun
15. Snowmobiling across the Langjökull Glacier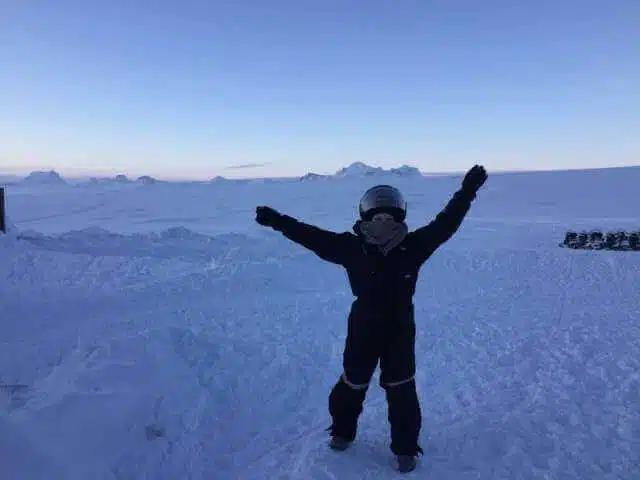 There is so much to do in Iceland that you're never going to cover it all, but one of my favorite things was snowmobiling across the Langjökull Glacier. We were picked up in a stupidly large vehicle that could transport people up to the glacier without getting stuck; the tires were practically as tall as me! You're provided with a full overall and balaclava, and in pairs, you drive out across the glacier to a spot where you cannot see anything in any direction. I have no idea how the instructors can tell which way to go, but they clearly did.
Riding the snowmobile was harder than it looked as the snow was really thick, and you sunk into it as you rode forward. You stop halfway where they allow you to take some photos, and we made snow angels and generally played about in the snow. The whole glacier is covered in a thick layer of snow, but you can see the ice if you dig down a little. We swapped over drivers and headed back to the camp.
It was an incredible experience, a little bit touristy as there were many groups on our ride simultaneously, but I don't think this took anything away from the experience. We also did this as part of our Golden Circle tour as it was cheaper.
Now one thing I will warn you about is the cold! It was still snowing as we were driving, which made it even cooler. By the time we made it back, both of us were covered in snow, and our black overalls were practically white. My eyelashes and eyebrows had their own little icicles, which covered part of my hat, and my scarf was frozen practically stiff.
Various tours include Langjokull Glacier.
Click here to find out more about the various tours available, to check prices, and/or to make a booking.
Recommended by Verity from Veritru
16. Hiking Mount Esja, Outside Reykjavik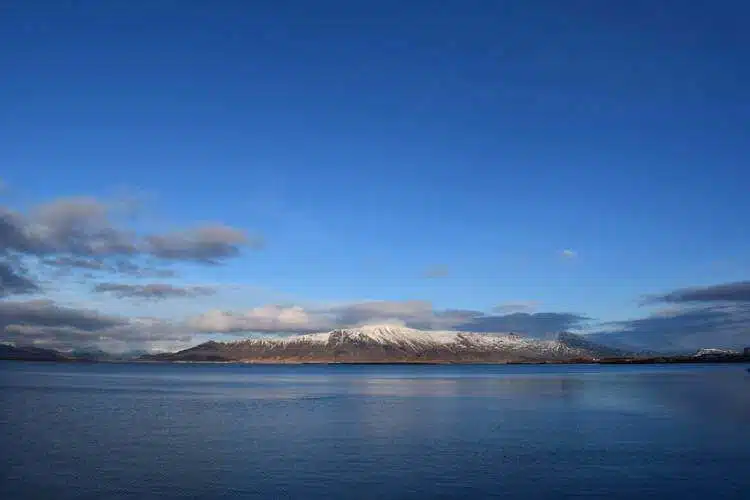 If you're looking to experience Icelandic nature without venturing too far outside of Reykjavik, then hiking up Mount Esja might be an activity for you! Located just east of downtown, you can reach the base by taking the number 15 bus from Hlemmur Bus Station.
Standing at 914 meters tall, Mount Esja is one of the highest elevation points in the area surrounding the capital. As such, Mount Esja's height is put to good use for measuring and forecasting Iceland's ever-changing weather conditions. Whether you're a novice hiker or an experienced climber, the trails at Esja will be for you. The trail system has a considerable amount of directional signs that make the system easy to navigate.
The trail system has varying degrees of hike difficulty, indicated on the day by one boot for easy to three boots for most difficult. As such, it's best to look on a map and at the daily boot levels before heading out to determine which one you're planning to complete, given your ability and comfort level. To reach the summit, you'll need to complete the final part of the journey, which can be quite steep and features many stones that make for a more challenging ascent.
Hiking Mount Esja isn't typically a wintertime activity, as some parts of the trails become very difficult to impossible to traverse in the snowy and icy conditions. Having said that, we'd recommend taking on the hike when it's safe to do so because the views from the top (or even just from a slight increase in elevation) are absolutely stunning. However high up you get, be sure to wave to downtown Reykjavik from Mount Esja!
Recommended by Eric and Lisa from Penguin and Pia
17. Sightseeing Reykjavik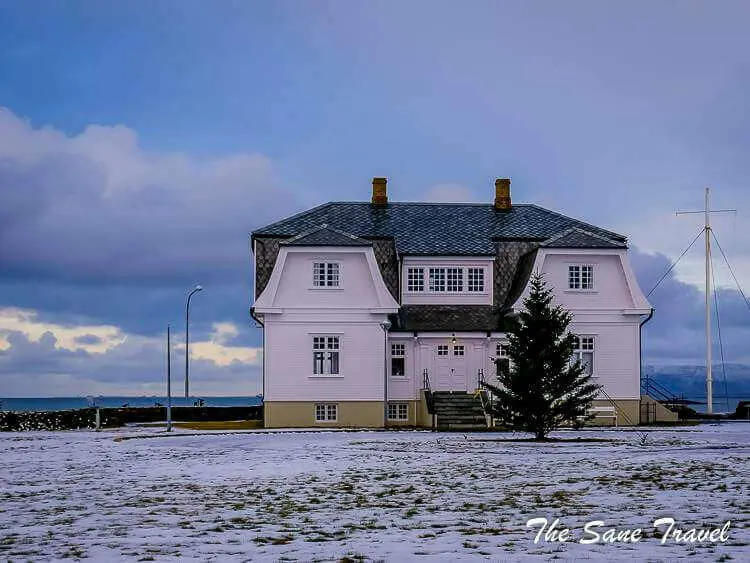 Visiting Iceland, the first sightseeing thing that comes to my mind is seeing the extraordinary nature of the country. Even though the capital city Reykjavik doesn't have great historic examples of architecture, it is very much worth exploring. It is one of the best European cities to visit in winter.
One of many suggestions for sightseeing in Reykjavik is visiting the Hofdi house, the place of the historic meeting of the US president Reagan and head of USSR Gorbachev in 1986. The building from the beginning of the 20th century was originally designated for the French Consulate and today is used for official city social functions. Although closed to the general public, it's worth seeing from the outside. Also, explore the sculpture in front of the building portraying pillars from the chieftain's seat of the first Norwegian settler in Reykjavik.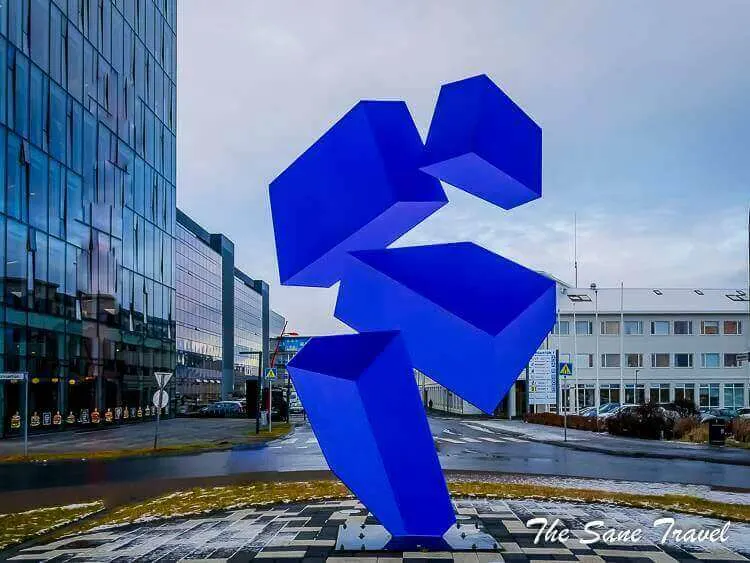 When visiting this area, remember to stop by abstract sculpture Obtusa at the nearby street corner. The brightly colored abstract piece of art is located in the traffic circle at the intersection of Katrínartún and Borgartún. The sculpture was created by Venezuelan-American artist Rafael Barrios, well known for his optical illusion sculptures. People can walk around the sculpture and observe how the shapes of this 4-meter tall three-dimensional sculpture change from different viewpoints.
For more information on the Reykjavik city tours, click here for the 3-hour walking tour or here for the 3-hour minibus tour.
Another great way to see the city sites is via the Hop-on Hop-off Bus.
Click here to purchase tickets.
Recommended by Anita from The Sane Travel
18. Raudfarholshellir Lava Tunnel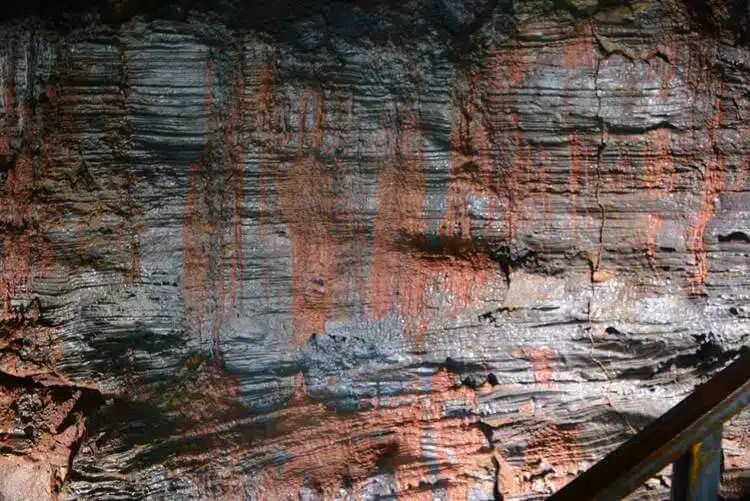 Lava Tunnel Raudfarholshellir is located about 30 minutes from Reykjavik and started offering a family-friendly one-hour Standard Lava Tunnel Tour in June 2017.
My husband and I visited in their first month with our three children aged 2, 7, and 9 a few hours after arriving in Iceland. We were all fitted with lighted hard hats and set off for the tunnel.
It was an easy guided hike that my daughter enjoyed from her carrier. A lava tube is a natural tunnel that was formerly occupied by flowing lava.
This tunnel was formed after the Leitahraun eruption about 5,200 years ago. The step marks on the wall show the various depth at which lava flowed.
We particularly enjoyed the moment of darkness when the guide turned off the lights just briefly. The Lava Tunnel is a new attraction in Iceland and one to definitely include on a must-do list!
Click here to find more information, check tour prices, and/or make a booking.
Recommended by Catherine from We go with kids.
Iceland Tours
I have added information about tours available to see the Iceland sites as recommended by various travel bloggers throughout the post above. If you are searching for even more activities to do in Iceland, check out the following tours.
Tours from Reykjavik
1. Northern Lights Bus Tour: See the spectacular light display of the Aurora Borealis and learn how and why the lights occur.
There are various tours available; click here for more information and/or to make a booking.
2. Blue Lagoon: Bathe in the thermal waters of Iceland's Blue Lagoon.
There are various tours available; click here for more information and/or to make a booking.
3. South of Iceland: Spend the entire day exploring the beautiful attractions South of Iceland. See black sand beaches, waterfalls at Selijalandasfoos and Skogafoss, Iceland's most southern village in Vik; visit the glacier at Solheimajokull.
There are various tours available; click here for more information and/or to make a booking.
4. Whale Watching: Sail on board the Andrea, the largest whale-watching ship in Iceland, to see whales.
Click here for more information and/or to make a booking.
5. Snorkel in Silfra Fissure and Lava Caving: Witness magical rock formations made from volcanic eruptions, visit dark lava caves, and snorkel in the fissures of Silfra.
Click here for more information and/or to make a booking.
6. Secret Lagoon: Relax in the hot spring waters of the Secret Lagoon, one of Iceland's oldest natural geothermal pools. Various tours include a stop at Secret Lagoon. Alternatively, you can just book bus transfers with admission.
Click here for more information about the various tours, to check prices, and/or to make a booking.
7. Leidarendi Cave: Half-day tour exploring Leidarendi Cave under the Blue Mountains. Crawl and walk through lava tubes made from volcanic activity.
Click here for more information and/or to make a booking.
8. ATV / Quad Adventure in Reykjanes: On this 3 hour ATV expedition, see rugged lava landscapes, hot lava stones, the oldest lighthouse in Iceland, and more.
Click here for more information and/or to make a booking.
9. Landmannalaugar: Explore the lava fields of Landmannalaugar or relax in the natural pools.
Various tours visit Landmannalaugar; click here to learn more about these various tours, check prices, and/or make a booking.
Tours from Husavik
1. Whale Watching: On a traditional Icelandic oak boat, look for whales on a guided tour.
There are various whale watching tours available; click here for more information and/or to make a booking.
Tours from Skaftafell
1. Vatnajokull Glacier: Experience ice caving and hiking at Vatnajokull glacier, Europe's largest glacier.
Various tours visit Vatnajokull Glacier; click here for more information about tours, including Vatnajokull Glacier, and/or to make a booking.
Tours from Akureyri
1. Whale Watching: Get up close with incredible humpback whales.
Various whale watching tours depart from Akureyri; click here for more information about the tours and/or to make a booking.
2. Lake Myvatn: On this full-day tour from Akureyri, you will see birdlife, local flora, and the area's geothermal activity and geology.
Click here for more information about the tour, to check pricing, or to make a booking.
3. Diamond Circle: See dramatic landscapes and see puffins nesting on the cliffs during the summer months.
Click here for more information about the tour, to check pricing, and/or to make a booking.
Tours from Dalvik
1. Whale Watching: Go in search of the arctic whales from north Iceland.
Click here for more information about the various whale watching tours available from Dalvik.
Where to stay in Iceland?
1. City Town Apartments Reykjavik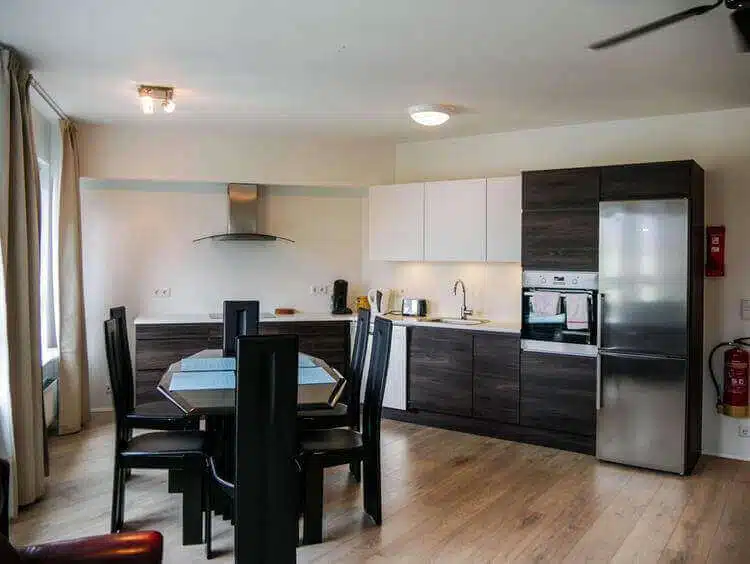 There's no denying Iceland can be an expensive country to visit, and its capital Reykjavik is no exception, especially when it comes to accommodation.
Despite this, when we visited there recently, we still wanted to make sure we could stay in high-quality accommodation.
We were delighted when we came across the City town Apartments, providing us with a central location in the city, within easy walking distance to all the major areas.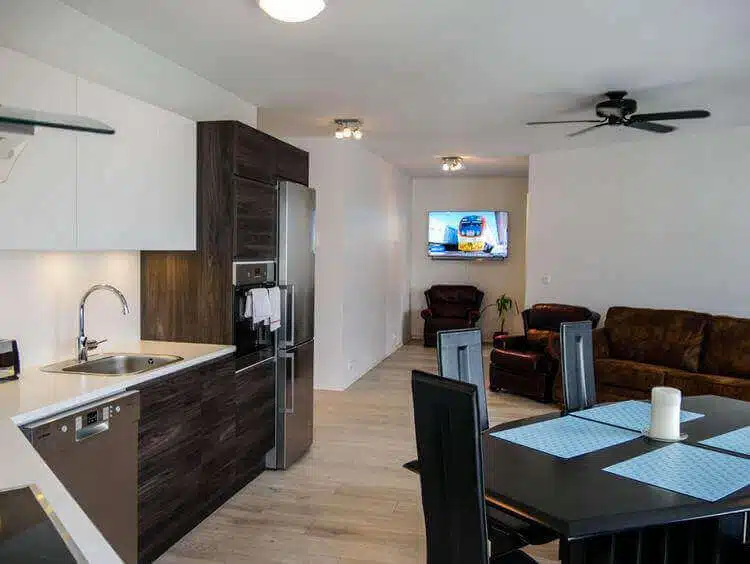 In Reykjavik, where good value accommodation can be hard to find, this apartment had it all. For starters, it was huge. At around 65 m², there is plenty of room for an entire family or group of friends. A dedicated bedroom, two sofa beds, and a large lounge area make for a comfortable stay. It has a laundry, large bathroom, dining room, and full-size kitchen. The apartment is also fully stocked with everything you could imagine cooking a restaurant-quality meal! A large flat screen tv, Apple TV with access to Netflix, and excellent wifi are all part of the accommodation.
The apartment has air conditioning and fans, although we didn't need to use them even in summer, and central heating. Blockout curtains keep the daylight out during the summer months when you are trying to sleep, and a balcony allows you to take in the views of the nearby landmark, the Hallgrímskirkja Church.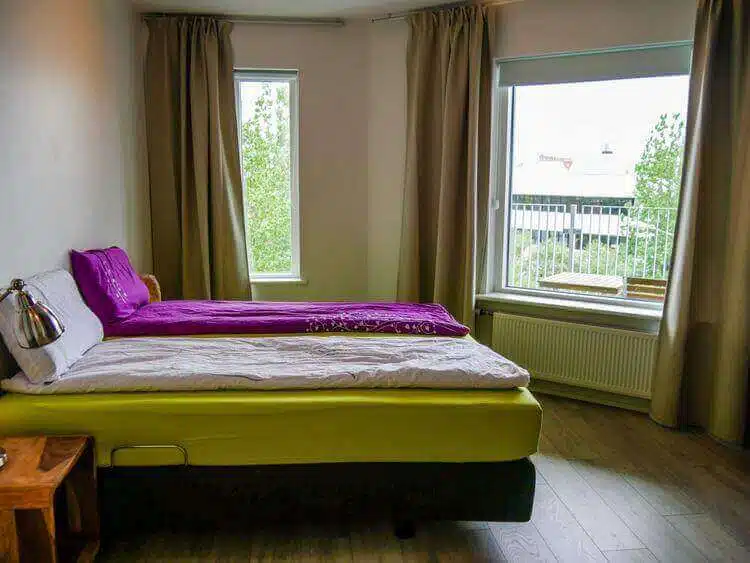 We caught the FlyBus from Keflavik Airport, which has a shuttle that took us to the hotel directly beside the apartment, making for an easy transition.
Even though this apartment can be booked through Booking.com, the apartment owner will be in personal contact with you, ensuring an efficient and hassle-free arrival.
For more photos, information and prices go to booking.com
Recommended by Kerri from Beer and Croissants
2. Hotel Ranga in the South of Iceland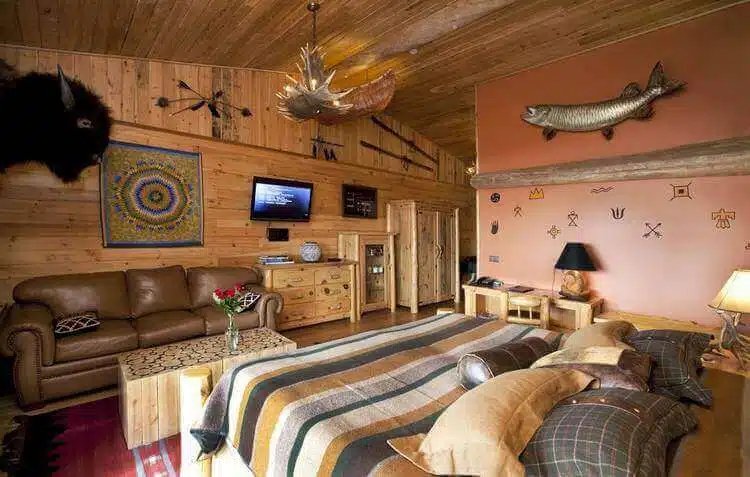 Hotel Ranga is a luxury accommodation in the South and one of the best Iceland Northern Lights hotels.
It is literally a few minutes from the main ring road; however, as you drive up to the turning, you don't even realize it's a hotel as the log cabin-style building beautifully fits with Iceland's gorgeous scenery.
The hotel has different rooms to suit your budget, from the standard double to the luxury and the deluxe honeymoon suites. The seven luxury suites are stylishly decorated to fit the theme of each continent, which makes a unique experience for guests. My favorite was the Antarctica-themed room which included numerous penguins hanging around.
The hotel has an in-house bar and a restaurant that serves delicious, traditional Icelandic food in the evenings. And a magnificent buffet-style breakfast.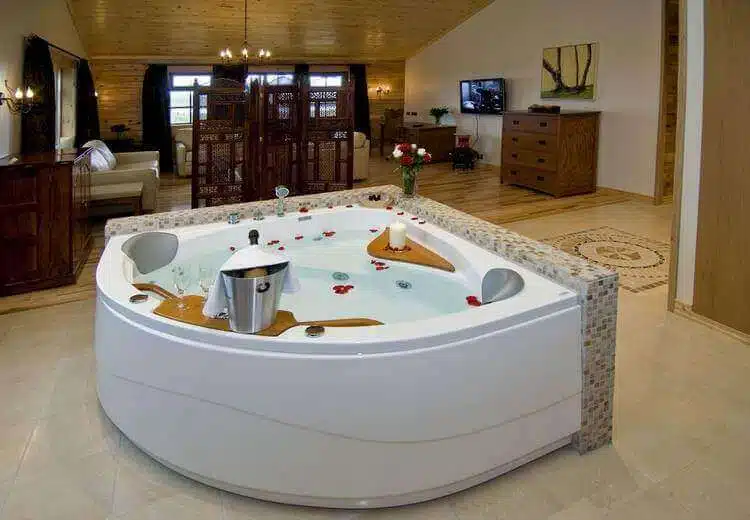 A couple of other unique things about Hotel Ranga are the outdoor hot tubs. You can relax after a busy day exploring and, if you're lucky, spot the northern lights. And for the stargazers, you can try out Hotel Ranga's observatory area, including the giant telescope.
Hotel Ranga is a perfect location for exploring Iceland's top tourist spots whilst enjoying that bit of luxury during your stay.
For more photos, information and prices go to booking.com
Recommended by Becky from Becky The Traveller
More Iceland Internet Resources
Was this post helpful? If so, be sure to pin it to refer to later!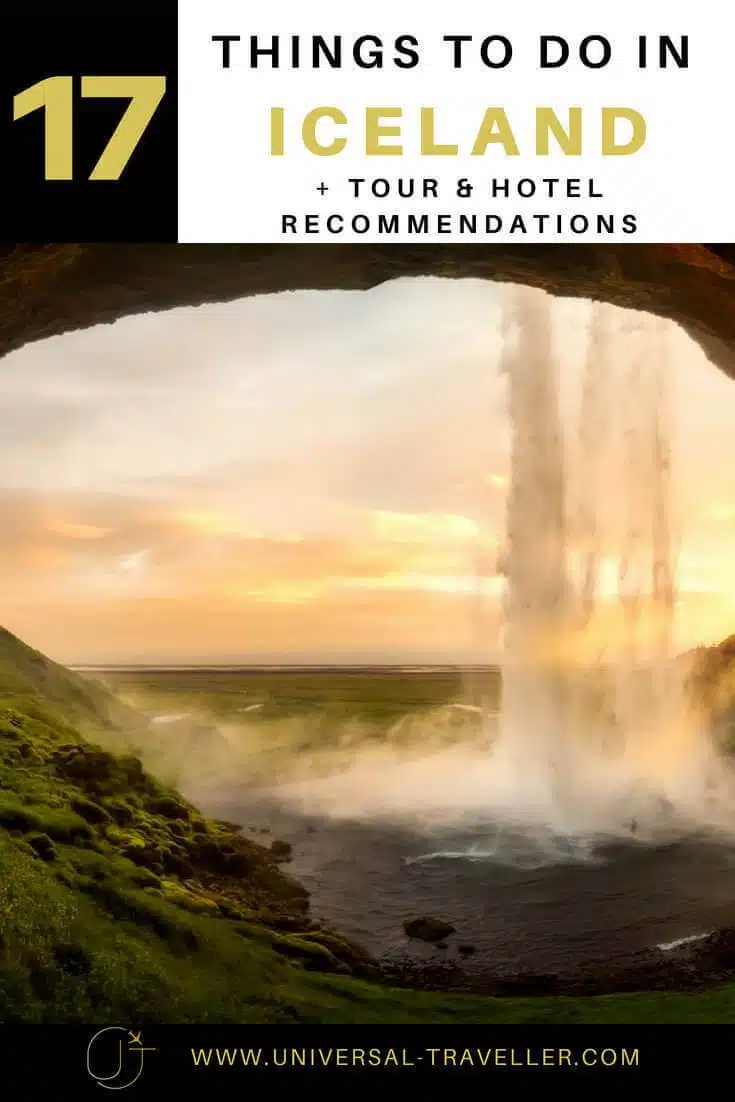 About the Author
More info
Best VPN for Travel: ExpressVPN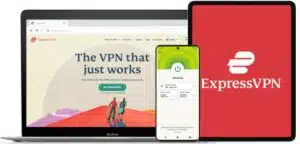 Heading abroad? Use ExpressVPN to access your social media accounts, unblock your favorite entertainment sites, and stay connected with friends and family. And get cheaper flights, of course.
Pros
✅ Next-gen, high-speed servers in 94 countries
✅ Works on iOS, Android, Windows, Mac, Linux, browsers, and more
✅ 256-bit AES encryption protects your data, even on hotel Wi-Fi
✅ Unblocks Netflix and other streaming sites
Cons
❎ No dedicated IPs
Get 3 extra months free of ExpressVPN when signing up for a 1-year plan. That's a 49% saving and a monthly cost of just $6.67! You also get a 30-day money-back guarantee.