"Aren't you afraid? Do you think it's safe for a woman to travel alone?"
I got so many questions like this while I was abroad. People were looking at me like I was insane.
But solo travel was empowering for me, a life-changing experience, and it outgrew my personality more and more.
It's not always enjoyable when I am alone, but if you want a rainbow, you gotta put up with the rain.
So, why do I travel solo? And why should you consider doing it too?
Freedom. A Chance to be Yourself
Have you ever noticed how you decide what to do, what to eat, where to go, or many other things when you are with plenty of people?
Your friends like this, so you follow them. Your family decide to do this, so you have to get along with it.
Mostly everyone around your life influences your activity for the day. It is the same when you are traveling with other people.
You have to adapt to their schedule and their ability for the trip.
Sometimes it is even hard to decide when there is a group of people with different interests.
When you travel alone, YOU are the decision-maker.
That means you can do whatever you want to do. You can eat what you're craving for today, you can go to the places you want to go, you can choose the outfit you want to wear, you can extend your stay, or you can move on. Everything is up to you.
You are in charge of your own destiny.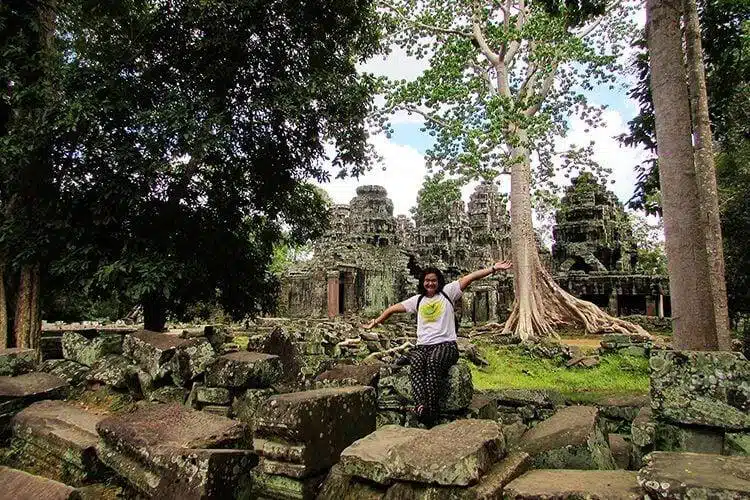 You will gain Independence
Many of my female friends say that they are more confident and happier in a "safe area," either with a life partner, family or just with friends.
We do feel comfortable when we are surrounded by the warmth of the people that we love.
I feel blessed to have so many people who love and care for me. But each of them has its own problems, and you can't always depend on them.
Sometimes you need to trust in yourself and be aware of how far it is your own will to survive.
Solo traveling taught me how to get to know new people, drive a motorbike, handle my packing problems, book and cancel my own tickets, find the road, and read maps.
I learned so many new things while I was on the road.
Never put the key of your happiness in someone else's pocket.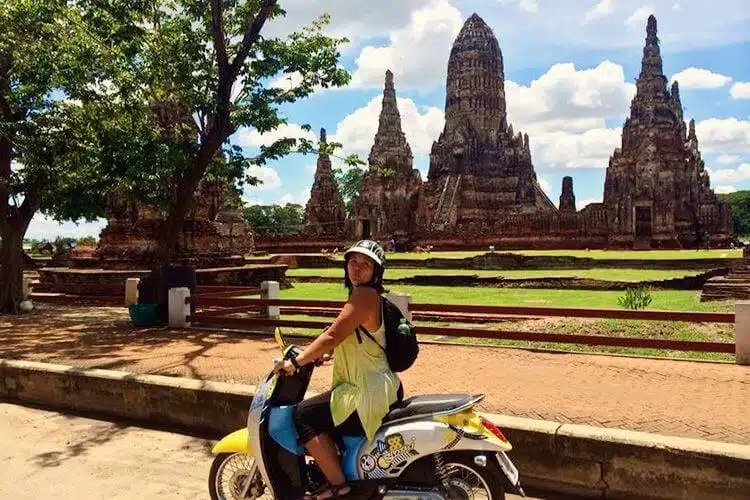 It will boost Your Confidence
I had my times when silly things happened to me, like getting lost in nowhere or being scammed during my travels. Bad things can happen, but these experiences will let you grow personally, and you will figure out your own limits.
You will be more confident because you have seen the good and bad things in the world, you have mastered many challenges in your life, you know what your goals are, and you have prepared to reach them. You know you can rely on yourself.
I am who I am today because of the choices I made yesterday.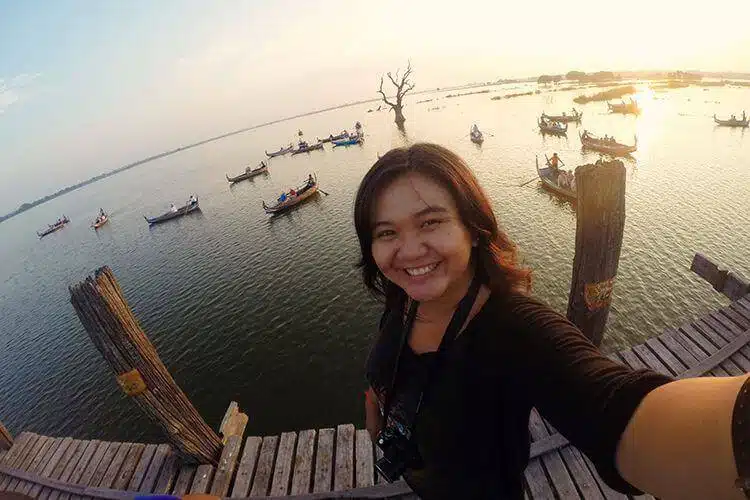 You will become more sociable
When you travel with your family and friends, you will have plenty of memorable moments with them. However, you might not notice the other backpackers in your hostel or the restaurant.
However, when you travel alone, you will recognize the people around you, and you will notice that it is surprisingly easy to make new friends.
Even though you might have language barriers and cultural differences, people will become more tolerant and most likely glad to offer you a hand, especially when you are alone.
Traveling will make you more open-minded, and you will experience and feel human kindness.
So you might think that traveling alone is sad and lonely. It is most definitely not.
My days of solo traveling are always filled with new people and travelers who are part of my adventures.
It is not the beautiful destination that makes the trip worthwhile, but the welcoming hands and the smiling faces of the people that pass along the journey.
A simple hello could lead to a million things.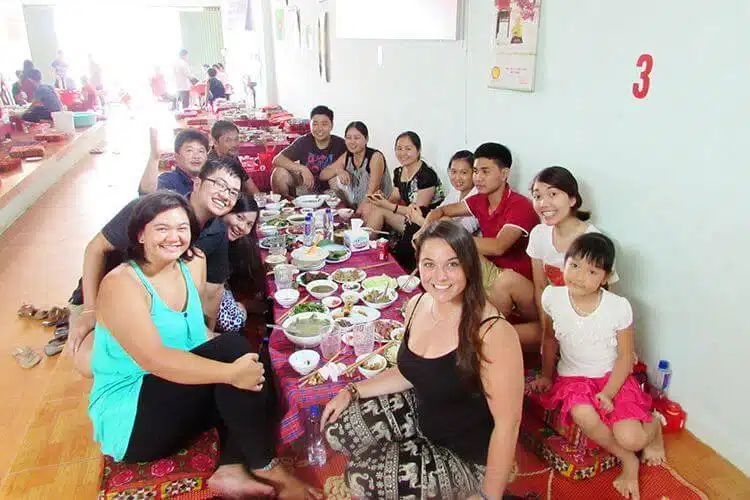 You will be grateful of your life
Traveling solo has taught me so many things in life. Personally, I really love it. However, not all women will have the same experiences as I did.
You might not like solo travel, and that's okay. At least you have tried it, and you have learned that you need to have human affection in your life.
You might not like the long road, and suddenly you missed your old desk in the office. Whatever it is, you will feel grateful for your old life.
Or, you might love the freedom and consider being a world traveler instead. You might become addicted to the uncertainty of life and curious about what it has to offer for you.
You might realize that you don't need to follow the rule that has been set for you.
Nonetheless, the first time solo traveling will make you wonder what the purpose of your life is.
You will find out that there are far more options than settle down with what has served you. It will open up new perspectives on your life.
Take that chance once in a lifetime. And ladies, here are 6 things Danielle would like to tell you.
Don't be afraid to give up the good and go for the great.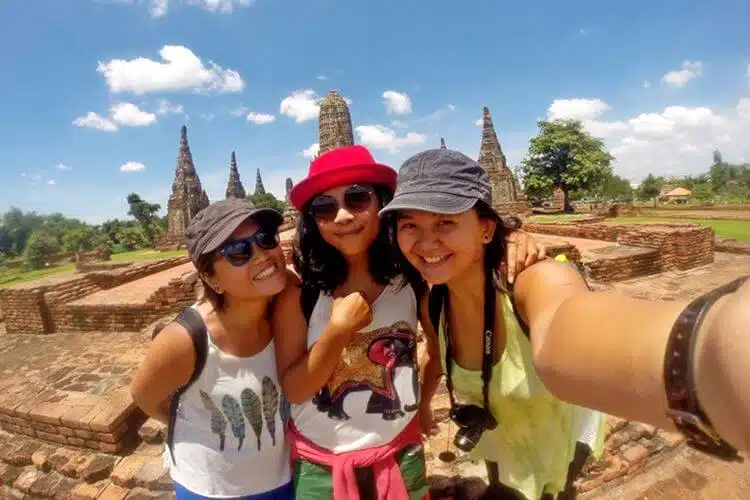 Marina is half Chinese and half Sundanese, 100% pledge in love being Indonesian. Besides spending her time wandering solo out of nowhere, she is still pursuing her passion for art and design. She is still chasing her dream to be a great graphic designer and a traveler at the same time.
She has been a solo backpacker for months in South East Asia, including in her beloved country Indonesia. She is still crossing her bucket list and preparing for the next adventure while sharing her experiences in her blog Jejak Marina. Her goal is to inspire more Indonesian women to travel and see the world.
More Solo Travel Internet Resources:
Are you on Pinterest? Pin this!