Where is Istanbul? – Istanbul, Turkey, is known for its many architectural works, such as Hagia Sophia, and for being the only city on two continents. Where is Istanbul – and is it worth visiting?
Istanbul is located in northwest Turkey and is the only city located on both the European and Asian continents.
Istanbul's exact location is 41 ° 0 '36 "N north latitude and 28 ° 57′ 37" west longitude.
Best VPN for Travel: ExpressVPN
Are you tired of feeling like you're being watched every time you go online? Well, have no fear, ExpressVPN Special Deal: 12 Months+ 3 Months FREE is here!
With servers in over 90 countries, you'll be able to access any website you want, no matter where you are.

Istanbul's distance to other cities in Turkey:
Istanbul to Antalya: 297 miles or 478 kilometer
Istanbul to Ankara: 293 miles or 472 kilometer
Istanbul to Izmir: 362 miles or 583 kilometer
Istanbul to Alanya: 327 miles or 526 kilometer
Where is Istanbul on the map?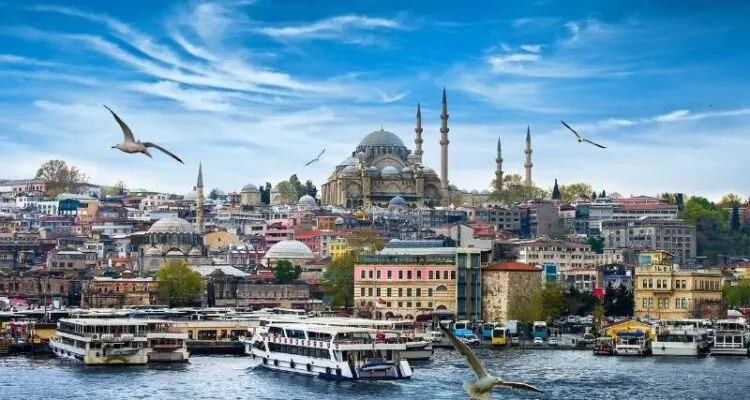 Istanbul Fun Facts
Istanbul is the only pan-continental city in the world on two continents, Europe and Asia.
Under the Ottoman Empire, Istanbul was known for having more than 1,400 public toilets.
Istanbul is not the capital, but with more than 13 million inhabitants it is the largest city in Turkey
99 percent of the population of Istanbul are Muslims
Tulips, the icon of Holland, came from Istanbul and were sent from Istanbul to the Netherlands.
The Grand Bazaar is the largest covered bazaar in the world, with over 3,000 shops of all kinds.
Istanbul was once recognized as the busiest city in the world, back in 1502.
Istanbul has the third oldest subway in the world, built-in 1875. It is 573 meters long and is located in the Beyoglu district. The first subway built was in London in 1863 and the second in New York in 1868
Most of Turkey's mosques are located in Istanbul. There are around 3,113 mosques, including the historic Sultanahmet Mosque and the Suleymaniye Mosque.
Most of Istanbul's famous historical sights are located in Sultanahmet or the old town.
The Galata Tower for prisoners of war, built-in 1348, is now a 360-degree viewing platform.
Istanbul was the European Capital of Culture in 2010 but has never hosted the Olympic Games.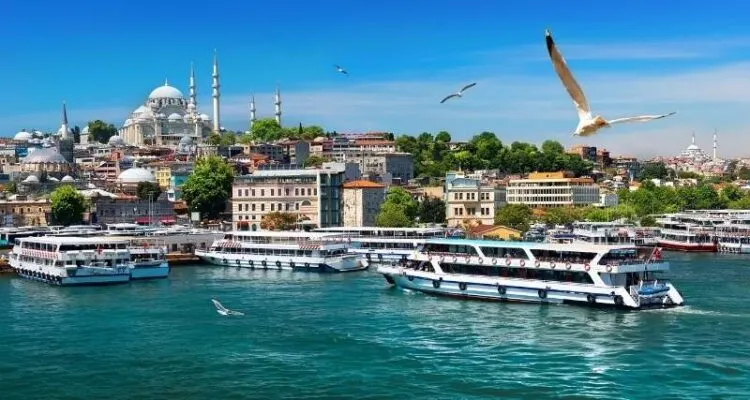 Frequently asked questions about Istanbul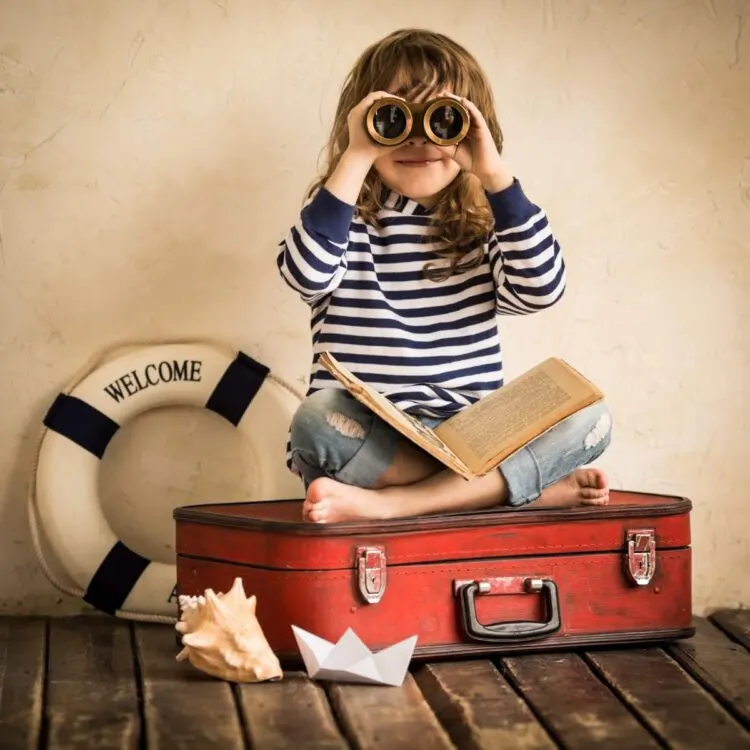 Protect your trip: With all our travel experience, we highly recommend you hit the road with travel insurance. SafetyWing offers flexible & reliable Digital Nomads Travel Medical Insurance at just a third of the price of similar competitor plans.
Is Istanbul the capital city of Turkey?
With 13 million inhabitants, Istanbul is the largest city in Turkey but not the capital. The capital of Turkey is Ankara.
What was Istanbul called earlier?
Istanbul was previously called Byzantion and Constantinople.