Valencia is one of the most beautiful cities in Spain. It's well-known for beaches, paella, & the famous City of Arts and Sciences. There are so many cool things to do in Valencia!
Written by Valentina from Valentina's Destinations
Valencia is a port city, and it's one of the largest cities in Spain. Although, it doesn't have the air of congestion and over-tourism like its counterparts Madrid or Barcelona. Valencia is a very walkable city, with decent bus routes.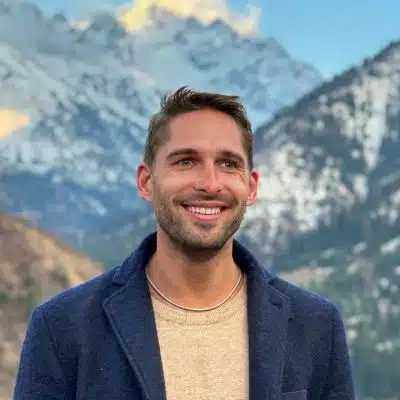 The climate in Valencia is pleasantly Mediterranean, peaking in the high 80s during summer and dipping into the 40s during winter. Thus, the best time to visit (if you are trying to avoid the crowds) is spring or early fall.
You can get to Valencia by flying, driving, or taking the train. The Valencia Airport is a 15minute drive outside of town. You can fly into the Valencia airport from several European countries, but you'll be hard-pressed to find an international connection.
Most tourists choose to take a train to Valencia. You can get to Valencia in 2 hours from Madrid or 3 hours from Barcelona by high-speed train.
Read also:
Get Your Guide helps you find the best tours wherever you are heading to. It's usually the first website I check when I plan a trip to a new place.

9 Things to do in Valencia
Valencia is a lively city with beaches, historic sites, and museums. There's plenty of boutique hotels, shopping, dining, and entertainment.
These are the top things to do in Valencia for tourists. For offline navigation, download this Valencia Tourist Map. Also, don't forget to check out our 2-day Valanecia itinerary.
1. Search for the Holy Grail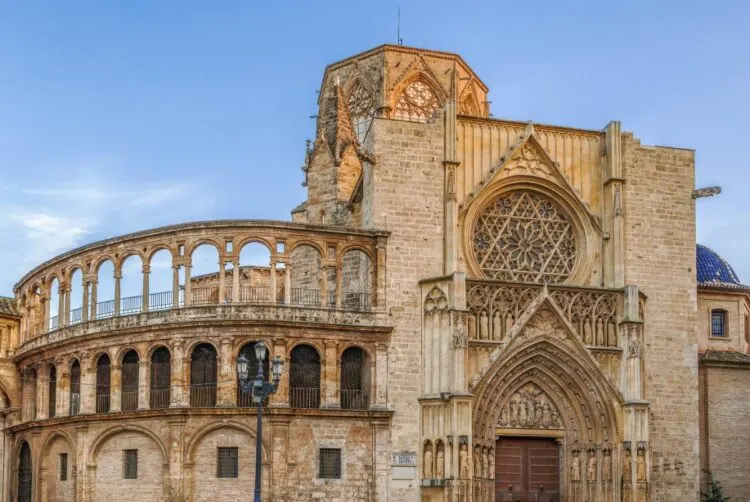 Even if you're not religious, you've probably heard about the 'Holy Grail.' The Holy Grail is a chalice, or cup, that Jesus reportedly drank from at the Last Supper.
It's a Christian relic that has entered popular culture in big ways. In the 1989 movie Indiana Jones and the Last Crusade, Jones quests to find the Holy Grail.
You can do as Jones did and go on your own quest to find the legendary Holy Grail. It's reported to reside at the Valencia Cathedral.
The Valencia Cathedral is one of the most beautiful places in Valencia. As far back as the 13th Century, this stunning Cathedral is essentially a museum for 15th Century paintings.
Its facade is an architectural hodge-podge of various styles, including Romanesque, Baroque, and Gothic elements.
Inside the Valencia Cathedral, you'll find the Holy Chalice Chapel. Many researchers suspect that this is, in fact, the true Holy Grail.
The chalice itself has Arabic inscriptions and dates back to the 1st Century. It was given to the Cathedral by the King of Aragon in the 15th Century.
2. View the city from above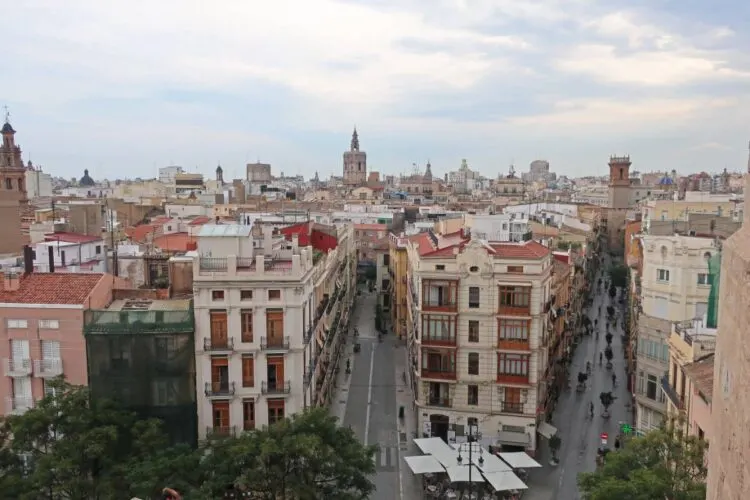 The most romantic view of Valencia is one from above. If you can climb above the city, you'll be rewarded with an array of colorful rooftops.
One of the historic sites in Valencia with the best views is the Serrans Gate. A few euros gain you entry into this unique historic landmark. It is one of the last remaining gates that allowed entry through an ancient city wall.
The Christian Wall was built in the 14th Century in the Valencian Gothic style. The gates were defensive structures and entrances into the city.
The Serrans Gate may have been named for an important family that lived on this street hundreds of years ago. It is one of the best-preserved structures in the city.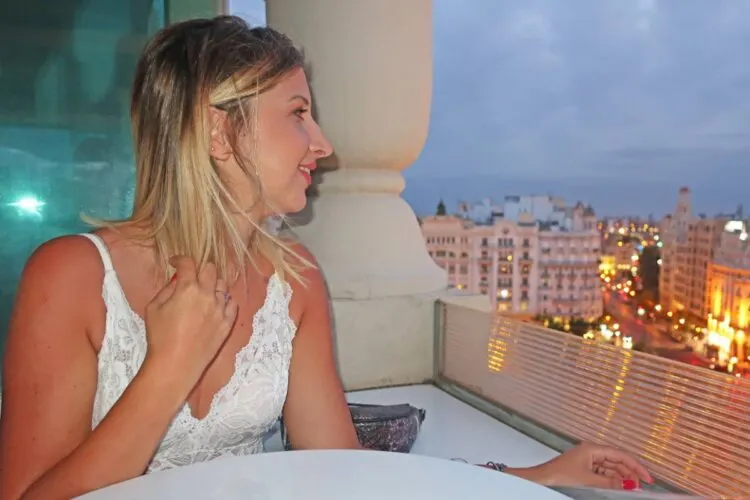 Visit the Serrans Gate around sunset for glorious views of Valencia. The top floor views are the best! You won't need much time to check this spot off your bucket list.
If you are looking for a less touristy place to enjoy phenomenal views of Valencia, consider reserving a table at the Atmosphere Rooftop bar. This place is beautiful in the evening, as it looks out onto the illuminated City Hall building.
3. Climb the Tower of Micalet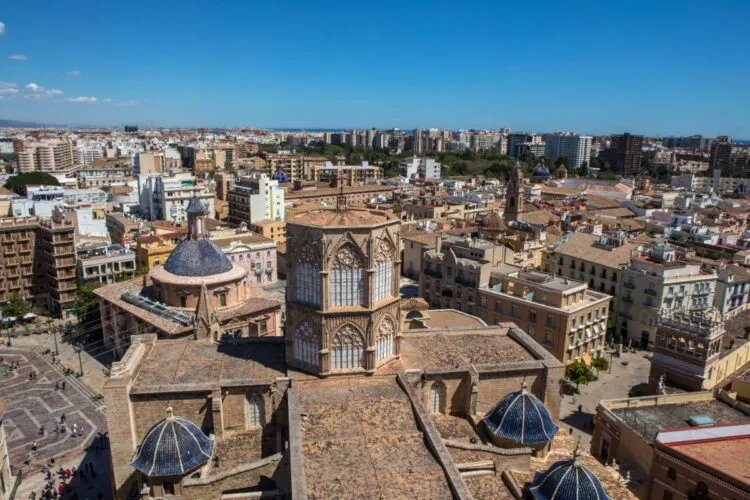 The Tower of Micalet is a bell tower built in the early 15th Century. It has a distinctly Gothic architectural style. This octagonal extends 150-ft into the air. Climb the spiral staircase, and you'll find a small observatory on top.
The bell tower is connected to the Valencia Cathedral. So, be sure to visit it while you are stopping to see the Holy Grail. The Tower of Micalet is one of the most recognizable structures in the Valencia skyline, and it has become a symbol for the city.
In the tower's Hall of Bells, there are 11 bells. The oldest of these bells, named 'Catalina,' is dated to 1305! The bells ring during festivals or holy occasions.
Two of the bells are automated and run by the clock, and the others can be run by hand – one bellringer rings each.
4. Soak up the sun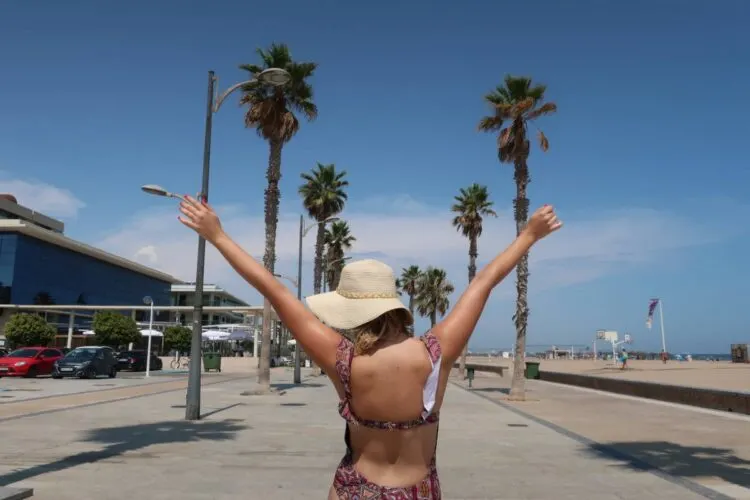 Valencia is a notoriously sunny and warm place almost year-round. The beaches of Valencia are famous across Europe for their warm waters and white sand beaches.
Unless you are visiting during wintertime, you should definitely make time to visit a beach.
You can walk to some of the nearest beaches to the city center, but it will be more comfortable to take a bus or taxi. Alternatively, you can ride a bike to the beach. The best beaches near the city center are Cabanyal Beach and Patacona Beach.
Patacona Beach has really instagrammable changing rooms. Cabanyal Beach has a gorgeous palm-lined boardwalk and volleyball courts. There are great restaurants nearby where you can stop for brunch or a cocktail.
Lounge chairs are available for rent at both beaches for a few euros. Just bring a towel and sunblock!

5. Visit a UNESCO site
The Silk Exchange building is Valencia's UNESCO World Heritage site. It is a beautiful example of Valencian Gothic Architecture. The main hall, or 'Concert Hall,' has lavish twisted columns and some original furnishings.
In the 15th and 16th Centuries, the main hall was where merchants negotiated contracts. The seat of the merchant marine tribunal was also located in the Silk Exchange at that time. It was the first organization of its kind in Spain.
The building's name is rooted in the significance of the Silk trade. Being a port city, Valencia was one of the important places where Eastern merchants brought silk from China. The silk sold here would be distributed all across Europe.
Be sure to check out the orange garden.
6. Eat Paella
While you can get tapas all across Spain, Valencia is the best place to eat Paella. If you haven't heard of it, Paella is a rice dish made slowly in a cast iron pan. The result is a crispy outer layer of rice with soft rice on top.
Valencia is thought to be the birthplace of paella. Its climate is perfect for growing rice. Peasants essentially cooked rice in a wide pan with whatever vegetables they could find –and these are paella's humble beginnings.
The most traditional ingredients include saffron, turmeric, green beans, rabbit, and chicken. Although, you can now find variations with all sorts of toppings. Seafood paella is very popular in Valencia and usually contains mussels, shrimp, or cuttlefish.
There are many great restaurants in Valencia serving authentic paella. Consider Restaurant Levante, La Pepica, or Casa Roberto.
7. Shop at the Central Market of Valencia
The Central Market of Valencia is the best place to get groceries, lunch, or shop for regional delicacies. You'll find artisanal meats, cheeses, and wine. Also, freshly caught seafood and farm-grown veggies. It's a great place to shop for snacks or souvenirs.
The Central Market of Valencia has been a community staple for nearly 200 years. Originally an open-air market in the 19th Century, the current structure was built in the mid-20th Century. Its unique architecture is Valencian Art Nouveau.
This is one of the largest indoor markets in Europe –spanning 86,000 square feet!
8. Stroll through City Hall Square
City Hall Square is one of the most beautiful squares in Valencia (second only to the Plaza of the Virgin). If you are visiting during the day, you may decide to visit the Valencia City Hall building.
The City Hall is an 18th Century building with an impressive clock tower. There are grand staircases, endless municipal archives, and a small museum.
Car traffic is closed off around this square on the last Sunday of each month so that pedestrians can roam freely. There's a pretty fountain and plenty of shops and restaurants nearby.
9. Visit the City of Arts and Sciences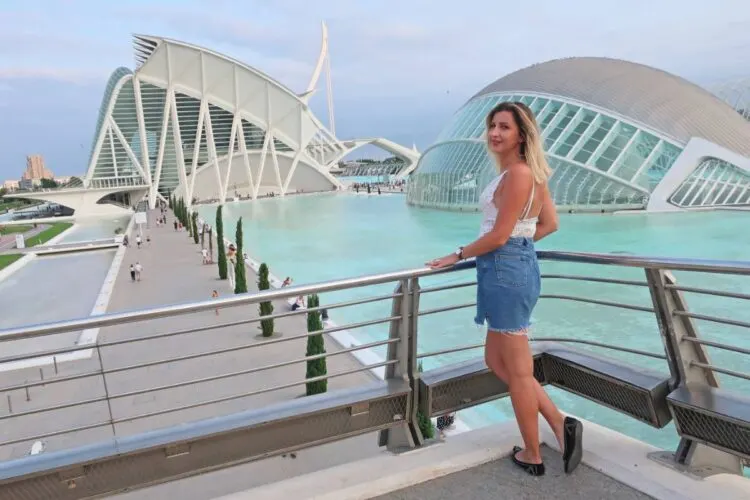 The City of Arts and Sciences is the most famous tourist attraction in Valencia. It's a sprawling museum campus with a modern, ultra-futuristic aesthetic. You may recognize it in scenes from HBO's Westworld Season 3.
The Oceanographic is Europe's largest aquarium. There's also the Prince Felipe Museum of Sciences that is surrounded by an artificial lagoon. You can rent a clear-bottom kayak here and cruise around in it!
L'Hemisfèric is an IMAX movie theater and planetarium. You'll also find a landscaped walkway, opera house, and various other marvels on this vast complex. It's absolutely worth your time!

About the Author
More info
Best VPN for Travel: ExpressVPN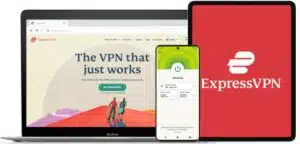 Heading abroad? Use ExpressVPN to access your social media accounts, unblock your favorite entertainment sites, and stay connected with friends and family. And get cheaper flights, of course.
Pros
✅ Next-gen, high-speed servers in 94 countries
✅ Works on iOS, Android, Windows, Mac, Linux, browsers, and more
✅ 256-bit AES encryption protects your data, even on hotel Wi-Fi
✅ Unblocks Netflix and other streaming sites
Cons
❎ No dedicated IPs
Get 3 extra months free of ExpressVPN when signing up for a 1-year plan. That's a 49% saving and a monthly cost of just $6.67! You also get a 30-day money-back guarantee.