Discover Kappra Cafe in Bangkok, where fabric arts and plant-based cuisine converge. Explore an array of textiles at your own pace and indulge in vegan dishes and beverages—a sanctuary for creatives, health enthusiasts, and everyone in between.
Nestled in the bustling city of Bangkok on Tha Din Daeng Road, Kappra Cafe (which translates to fabric in Hindi) is a haven for those who seek sanctuary in fabrics and food.
Merging two niche worlds, this establishment is anything but ordinary.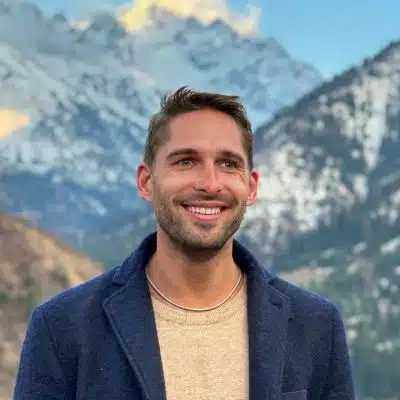 Open from 9 a.m. to 6 p.m. on weekdays and 9 a.m. to 5 p.m. on weekends, the cafe offers an experience as colorful and textured as the fabrics lining its walls.
The Fabric Studio: Where It All Begins
Step into Kappra Cafe and immediately immerse yourself in a world of tactile beauty.
"It all begins with the fabrics," as they say.
The cafe understands the personal journey of choosing fabrics and provides a safe and relaxing environment to feel and select textiles at your own pace.
Here, the artistic and artisanal combine in a delightful tapestry of colors, patterns, and textures.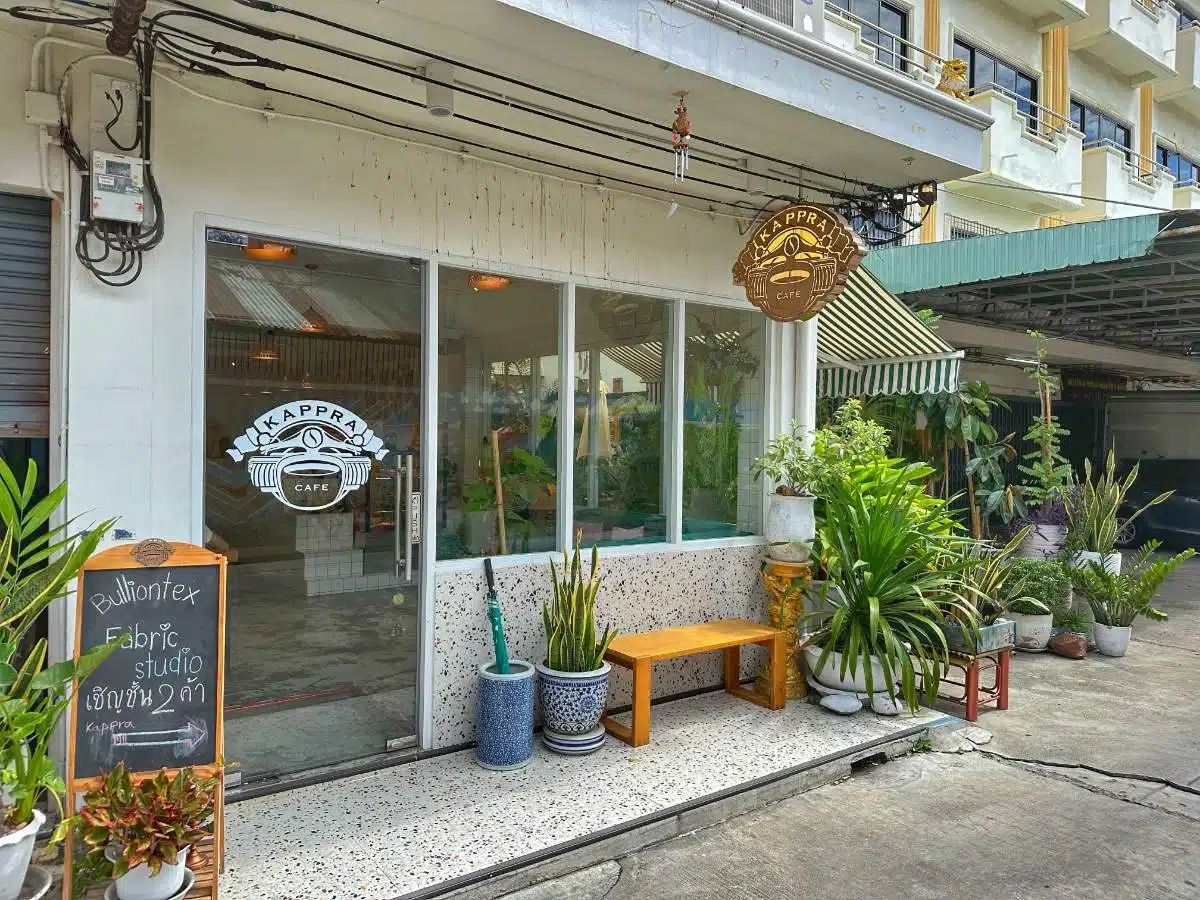 Coffee & Wellness Drinks: More Than Just Beverages
Kappra Cafe takes its beverage offerings seriously. Whether you're craving coffee, chai, matchas, or smoothies, the cafe aims to relax and energize you.
The baristas are selected not just for their skills but also for their personality—ensuring that each drink serves as nourishment and an extension of the cafe's comforting ambiance.
These aren't just drinks; they're potions for your well-being.
My favorite Cafes in Bangkok, Thailand
An All Plant-Based Haven
Kappra Cafe's strong commitment to a kinder and more sustainable lifestyle sets it apart.
The food menu is entirely plant-based, embracing the vibrant and colorful world of vegan food.
From whole, healthy, and delicious plant-based meals to dairy-free desserts, the cafe aims to intrigue and satisfy your cravings in the most compassionate way possible.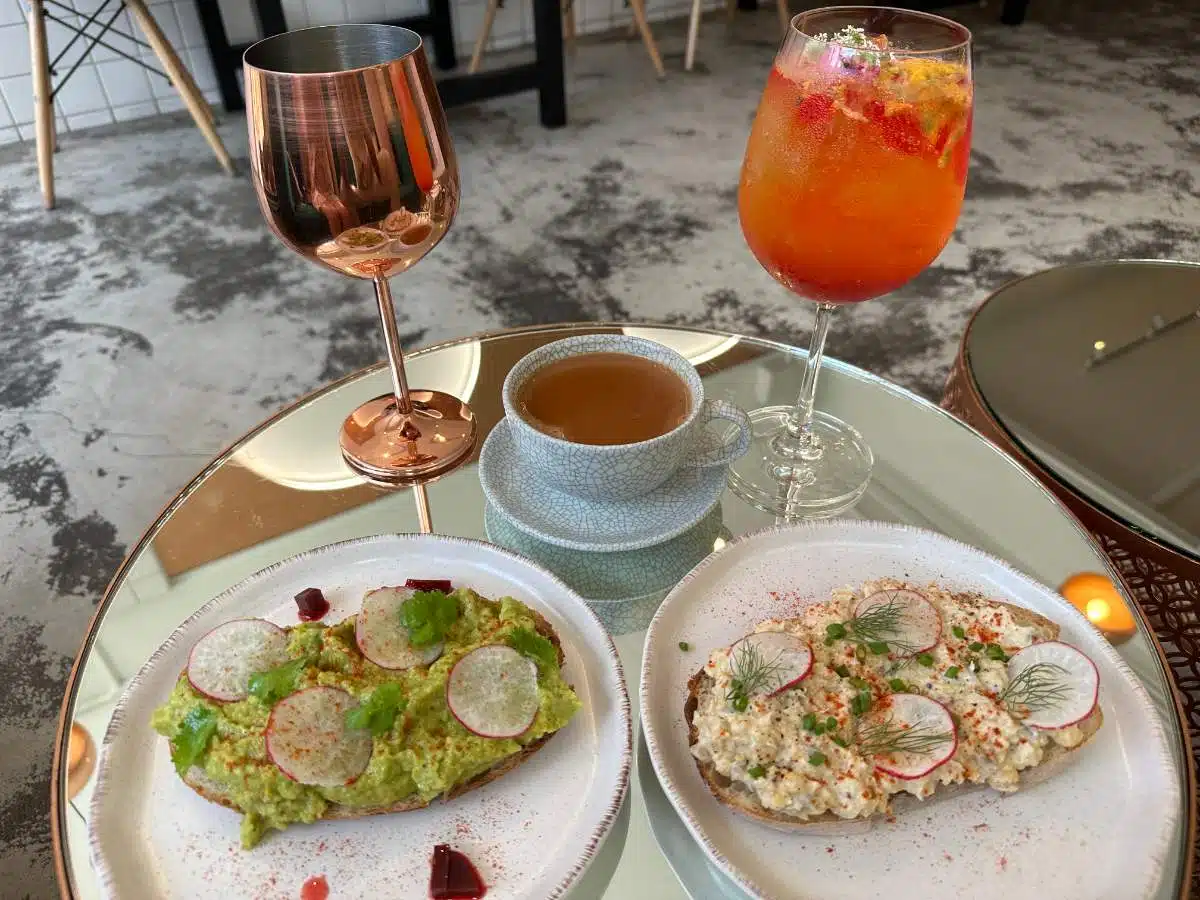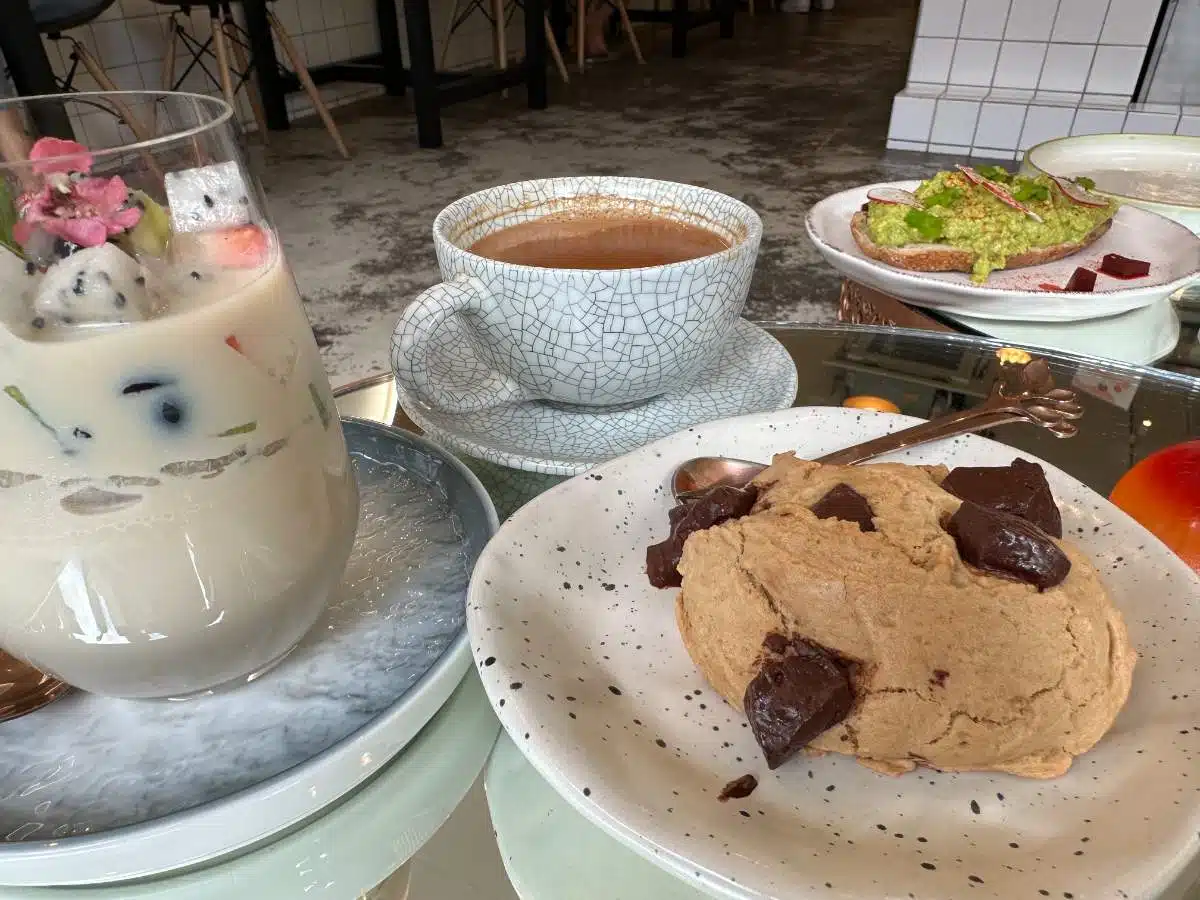 Our Space: A Sanctuary of Inspiration
Kappra Cafe aims to be more than just a cafe—it's a sanctuary where people from all walks of life can find solace and inspiration.
The first floor is adorned in white, rose gold, and green, providing a space for clarity and peace.
For those who thrive in a more colorful environment, the Studio area is a room full of hues where inspiration flows freely.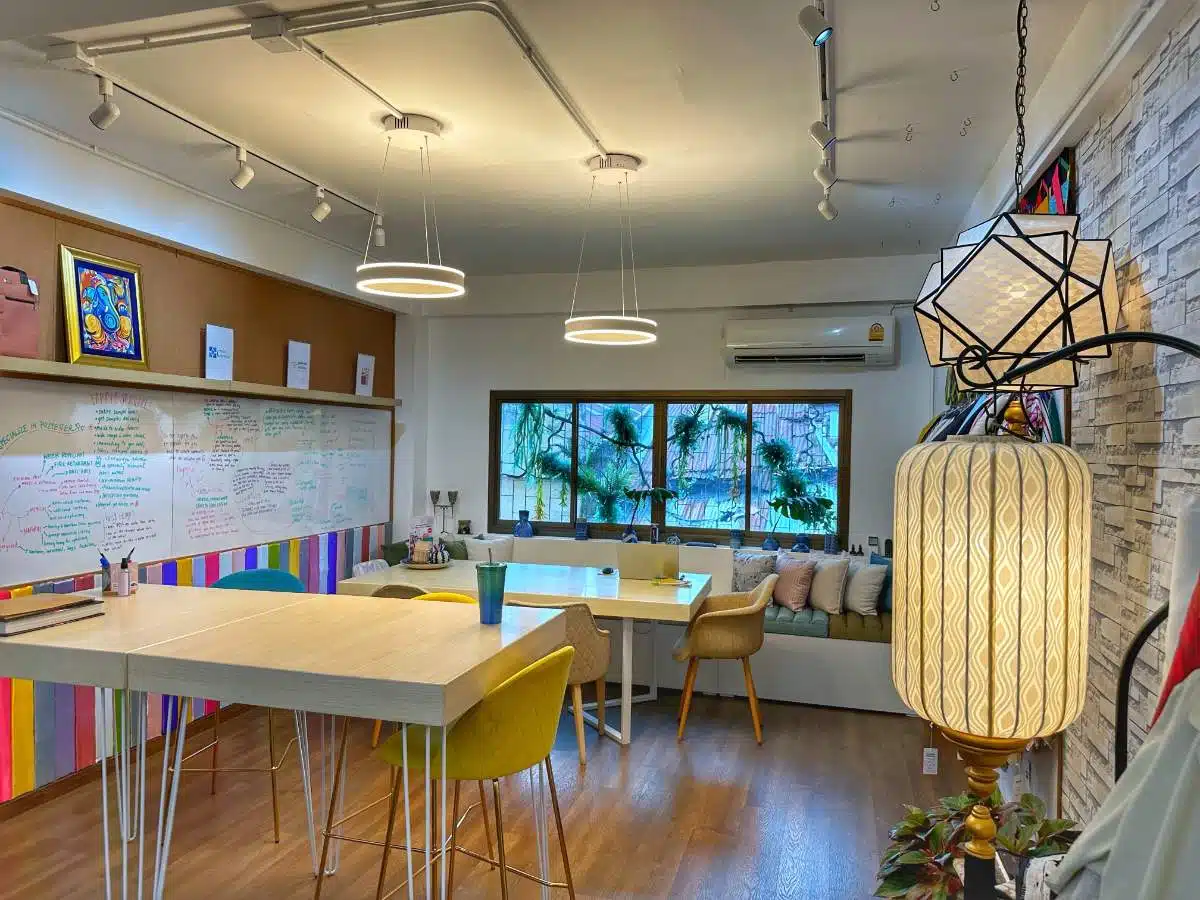 Perfect Marriage: Textiles and Plant-Based Food
Kappra Cafe embodies the perfect marriage between a true passion for textiles and a vigorous love for plant-based food.
Whether you're visiting to immerse yourself in the world of fabrics or to find respite in a vegan sanctuary, Kappra Cafe promises a uniquely gratifying experience.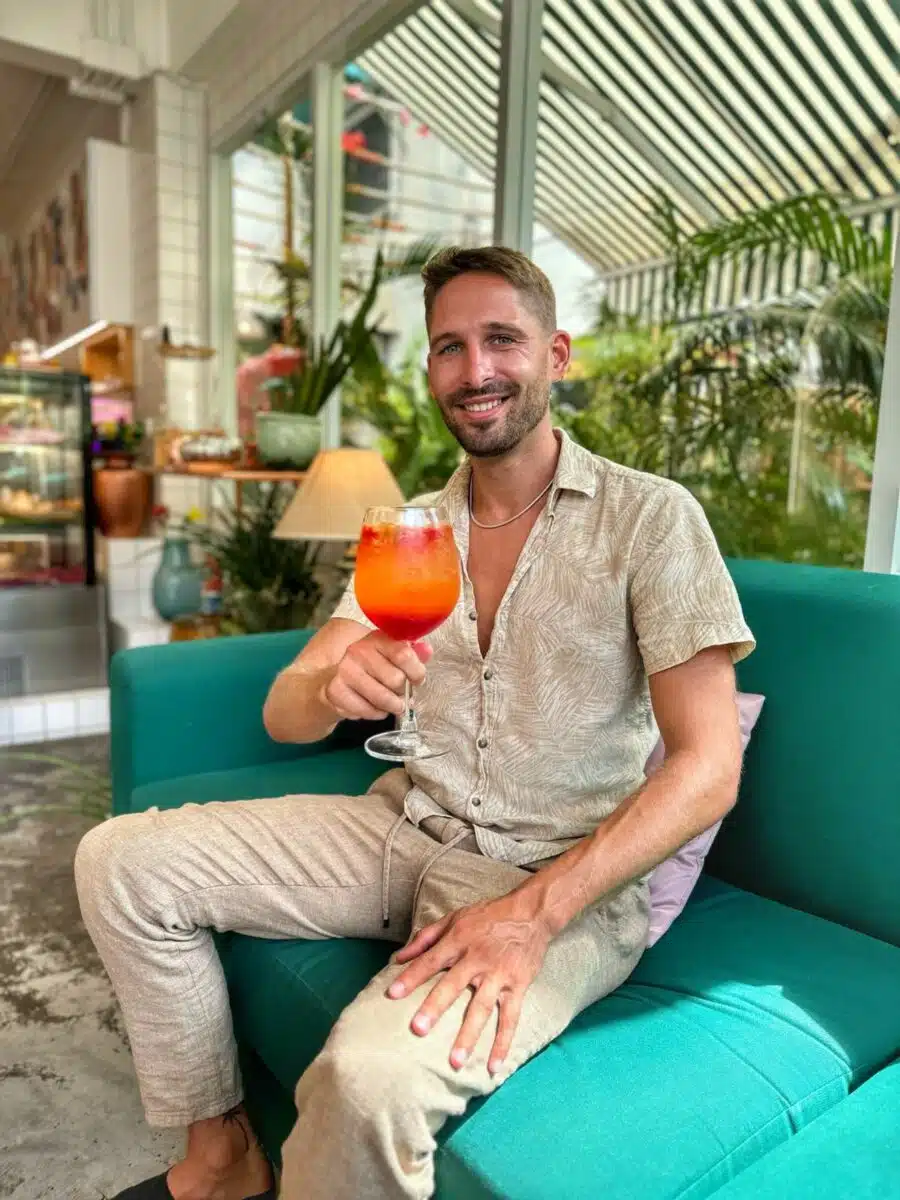 Contact Information
Kappra Cafe is easy to locate at 437/22 Tha Din Daeng Rd, Somdet Chao Phraya, Khlong San, Bangkok 10600, and you can also place orders through Grab, Lineman, and Robinhood.
Email: hello@kappracafe.com
Phone: +6680 042 0888
Welcome yourself to this beautiful world of fabric and food. Kappra Cafe is here to make sure you have a good time.
About the Author
More info
Best VPN for Travel: ExpressVPN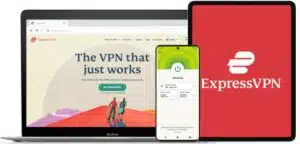 Heading abroad? Use ExpressVPN to access your social media accounts, unblock your favorite entertainment sites, and stay connected with friends and family. And get cheaper flights, of course.
Pros
✅ Next-gen, high-speed servers in 94 countries
✅ Works on iOS, Android, Windows, Mac, Linux, browsers, and more
✅ 256-bit AES encryption protects your data, even on hotel Wi-Fi
✅ Unblocks Netflix and other streaming sites
Cons
❎ No dedicated IPs
Get 3 extra months free of ExpressVPN when signing up for a 1-year plan. That's a 49% saving and a monthly cost of just $6.67! You also get a 30-day money-back guarantee.