Is there Uber in Costa Rica? Does Costa Rica have Uber in its major tourist destinations? Let's break down what you need to know about Uber Costa Rica.
In the age of digital connectivity, travel has taken on a new dynamic, with ridesharing services like Uber transforming how we get from point A to B. While Uber has undoubtedly penetrated the global market, its presence in some countries is not as conspicuous, leading to questions like "Is there Uber in Costa Rica?"
This article delves into the intricacies of this question, exploring Costa Rica's ridesharing landscape, the legalities, and what alternatives exist if Uber isn't your go-to option.
Whether you're a seasoned local, an ex-pat, or a tourist planning to surf the waves of Tamarindo, this piece provides crucial insights to help you navigate the vibrant roads of this Central American paradise.
Is there Uber in Costa Rica?
Yes, there is Uber in Costa Rica.
Since its introduction in 2015, this globally recognized transportation app has been efficiently servicing major parts of the country, including the bustling capital, San José, and popular tourist destinations such as Jacó and La Fortuna.
This ride-hailing platform has become one of the most preferred ways for tourists and locals alike to navigate the diverse landscapes and travel around Costa Rica.
With just a few taps on a smartphone, you can access a safe, convenient, and cost-effective means of transportation, making exploring this enchanting Central American country that much easier.
Is Uber legal in Costa Rica?
While Uber definitely exists in Costa Rica, it is considered illegal by law.

The government has yet to come to terms with its legality. The most recent step taken regarding this process is requiring Uber to pay taxes since June 2019.
How do I get an Uber?
Connect to the internet and download the Uber application on your smartphone.

Register with your mobile number or with the Costa Rica sim you purchased for your trip. Save any required personal and payment information, and you are ready to book your Uber in Costa Rica.

If you have downloaded the application before and have used it conveniently elsewhere, the same application will work fine in Costa Rica.

It is best to have a local sim during your Costa Rica trip because, if you have one, Uber will let you call the Uber driver you booked even when you lose your internet connection.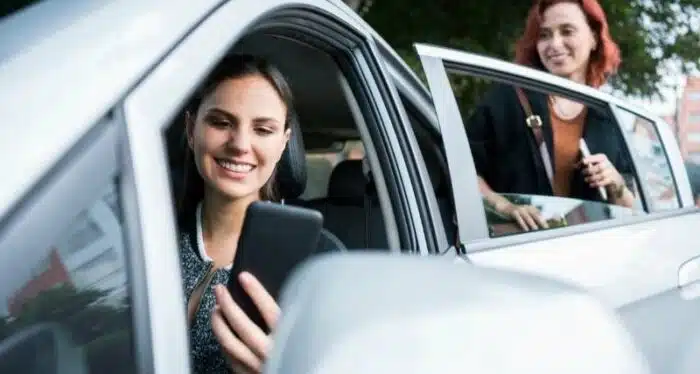 How to estimate an Uber fare in advance
Connect to the internet and go to the Uber website.

Estimate the price of your trip by keying in your pickup location and your destination. This feature is particularly useful in determining which method of transport you are better to take.

Is the tip included in the Uber price?

Tips are not included in the price of your Uber trip. If you are satisfied with your ride and would like to give your driver a well-deserved trip, the application allows you to do so.
Where does Uber work in Costa Rica?
As of the early 2020, Uber works in the following destinations in Costa Rica:

San Jose
Alajuela
Heredia
Cartago
Jaco
Quepos
Liberia
Tamarindo
La Fortuna
Manuel Antonio

Some of the locations specified above have a limited number of Uber ride providers. Uber is said to be in the process of expanding its reach as the year progresses.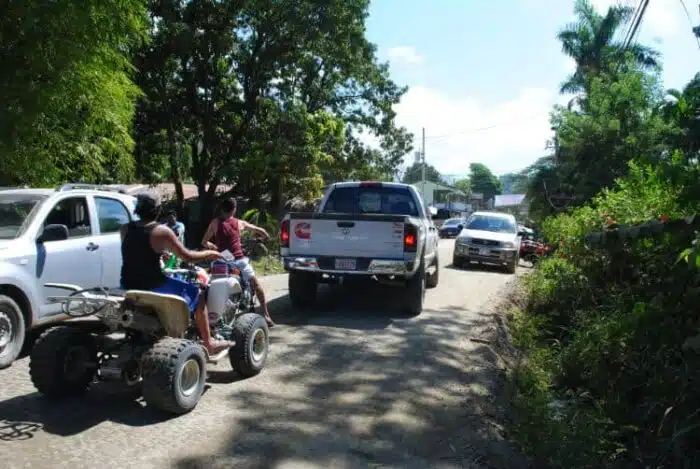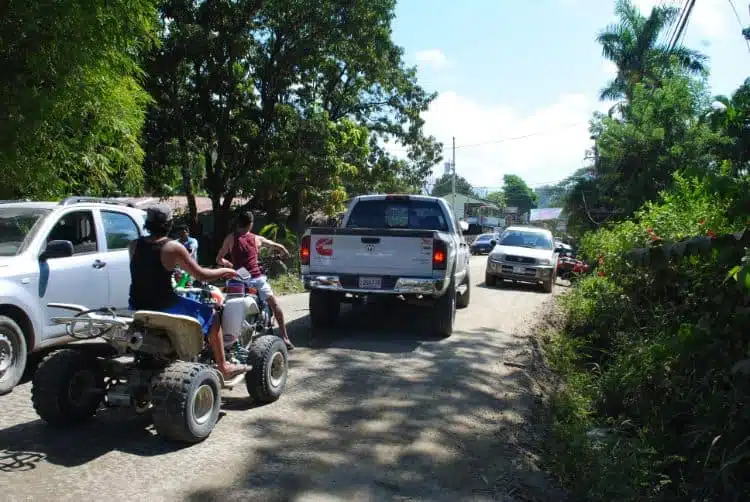 Can I use Uber from San Jose International Airport?
You certainly can book an Uber using your app from the airport. The challenge arises not in the booking process but the pick-up location.

There have been claims that you cannot book Uber from San Jose International Airport directly.

Uber drivers and taxi drivers are said to have some altercations when their paths cross. Whether this is still an ongoing issue or not, it won't hurt to be extra careful, especially when it involves your safety.

To get an Uber from the San Jose airport, you have to place the pick-up location somewhere near the arrival area.

I have heard about nearby restaurants where you can pin the location and just walk a few meters to meet with your Uber driver.
Uber vs Taxi Costa Rica
In Costa Rica's dynamic transportation scene, deciding between taking a taxi or hailing an Uber can often seem like a complex choice.
Many individuals gravitate towards the traditional red taxis due to their high visibility and omnipresence. These cabs can be effortlessly hailed from the roadside and directed to any destination, offering an element of convenient spontaneity.
Yet, an increasing number of people are finding appeal in the predictability of Uber.
The app's transparent fare system, which aligns payment with distance traveled, eliminates the need to negotiate for the usage of the meter with taxi drivers, a process that can sometimes be taxing.
Whether you're an early bird setting out before dawn or a night owl returning home in the early hours, both Uber and taxi services remain accessible, albeit depending on your specific location within Costa Rica.

Facing the Uber vs Taxi dilemma might lead you to wonder: is it necessary to make a definitive choice? The suggestion here is to fully leverage the advantages of both options, based on your needs and circumstances at any given moment.
It would indeed be a beneficial development for all parties involved if Uber and the Costa Rican government can soon reach an agreement over outstanding legal issues, further clarifying the position of ridesharing services within the country's transportation ecosystem.
Is Uber in Costa Rica safe?
Uber is a safe ride-sharing platform application to use in general. This is testifiable, especially if you have been a user of the app in locations other than Costa Rica.

Uber is a safe way to get from one place to another because you can conveniently set your location and monitor whether you are going the right way.

Its transparency in pricing also saves you from drivers who will ask for an undocumented fare surge. Another feature that is good in Uber is your ability to share your current location with others.

However, because of the tension between the local public transport in Costa Rica and Uber, many reported cases that speak of threats to security, price transparency, etc., are being used to question the safety of using Uber in Costa Rica.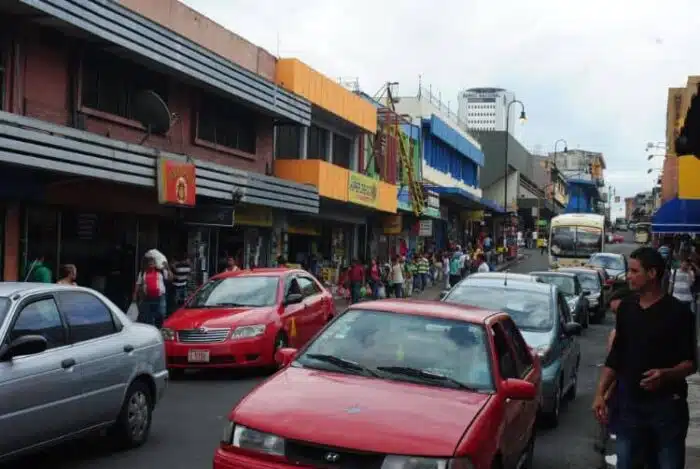 Other forms of transportation accessible in Costa Rica
Didi:
Didi, a company originating from China, presents a compelling alternative to Uber in the Costa Rican transportation scene.

Like Uber, it operates on a user-friendly mobile app that can be downloaded onto your smartphone, creating an easily accessible platform for ridesharing needs.

Similar in structure and service provision, Didi follows the same familiar process, making it a seamless transition for those accustomed to app-based ridesharing services. This platform has carved out its own niche in the market by offering competitive pricing and exceptional service, contributing to the array of transportation choices for locals and tourists navigating the captivating landscapes of Costa Rica.
Taxi (Red Cabs):
An iconic feature of Costa Rica's transport landscape, taxis – distinguished by their striking red color and a yellow triangle on the front doors – are a commonplace sight on the roads.
Their ubiquity ensures that they are conveniently available whenever and wherever you might need them.
Communication with the typical Costa Rican taxi driver may be a bit challenging if you don't speak Spanish, but usually, conveying your destination suffices to get you on your way.
One of the reassuring aspects of opting for a taxi ride is the government regulation of the service, ensuring that fares are determined based on mileage. This establishes a fair and transparent pricing system, giving passengers peace of mind as they traverse the stunning sceneries that Costa Rica has to offer.
Airport Taxi:
In Costa Rica, airport taxis serve a distinctive role in the transportation matrix, primarily stationed at San José International Airport.
These taxis stand out due to their unique orange color, indicating their specialized function. As per regulations, these are the only taxi services officially sanctioned to pick up and drop off passengers at the airport.
However, it's important to note that these airport taxis have a reputation for charging higher rates than their counterparts, leading them to be less popular among the local population.
These services are typically used by international travelers who value convenience and direct access to and from the airport. Hence, while airport taxis fill a specific need, their usage may depend largely on personal budget considerations and the value placed on convenience.
Pirate Taxis:
In the colorful tapestry of Costa Rica's transportation services, Pirate Taxis carve out a unique, albeit unregulated, niche.
These informal taxi services operate without official oversight from the Costa Rican government, granting them flexibility in setting their own fares. These drivers are often found around bustling locales, such as farmers' markets, busy bus stops, train stations, and high-profile events like concerts or soccer matches.
However, despite the unregulated nature of their operation, Pirate Taxis are not inherently detrimental. In some cases, these services can be offered by individuals within your personal network or come highly recommended by trusted sources.
Therefore, choosing to use a Pirate Taxi often boils down to the individual's comfort level and personal judgment.
Best VPN for Travel: ExpressVPN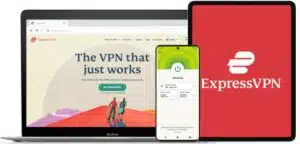 Heading abroad? Use ExpressVPN to access your social media accounts, unblock your favorite entertainment sites, and stay connected with friends and family. And get cheaper flights, of course.
Pros
✅ Next-gen, high-speed servers in 94 countries
✅ Works on iOS, Android, Windows, Mac, Linux, browsers, and more
✅ 256-bit AES encryption protects your data, even on hotel Wi-Fi
✅ Unblocks Netflix and other streaming sites
Cons
❎ No dedicated IPs
Get 3 extra months free of ExpressVPN when signing up for a 1-year plan. That's a 49% saving and a monthly cost of just $6.67! You also get a 30-day money-back guarantee.
Are Costa Rican taxis regulated by the government?
Yes, traditional red taxis in Costa Rica are regulated by the government, with fares typically based on mileage. This provides a fair and transparent pricing system.
What language should I use when communicating with taxi drivers in Costa Rica?
While English is spoken by many Costa Ricans, especially in the tourism sector, it's not uncommon for taxi drivers to primarily speak Spanish. Therefore, it might be helpful to know basic Spanish phrases or your destination address in Spanish.
Are Pirate Taxis safe to use in Costa Rica?
Pirate Taxis operate without official oversight, and the experience can vary widely. While some may be individuals within your personal network or come highly recommended by trusted sources, others might not offer the same level of service or safety. It's important to exercise personal judgment when considering a Pirate Taxi for transportation.