Independence Day Costa Rica – It all started with the parade of lanterns (desfile de faroles), the evening before the actual Independence Day, to remember the carrying of the torch of freedom from country to country in the year 1821.
At 6 p.m. people in whole Costa Rica sang the national anthem. Afterwards children from local schools started the parade with beautiful home-made laterns.
Related Posts:
Not only Costa Rica, but all Central American countries celebrate their Independence on that day. On September 15th, 1821 Guatemala proclaimed the independence from Spain for all Central American Countries.
The Costa Rican population heard the news one month later and organised their first election in December.
Like in other parts of Costa Rica, the people in Hojancha celebrated the Independence Day with colourful patriotic parades and performances by children from local schools.
They dressed up in traditional Costa Rican clothing or their school uniforms and carried the Costa Rican flag. Marching bands played the independence songs.
The whole parade only consisted of children. It was a family oriented atmosphere, without any militant overtones (Costa Rica is one of 15 nations in the world without an army).
See here a performance of one of the many groups of Hojancha: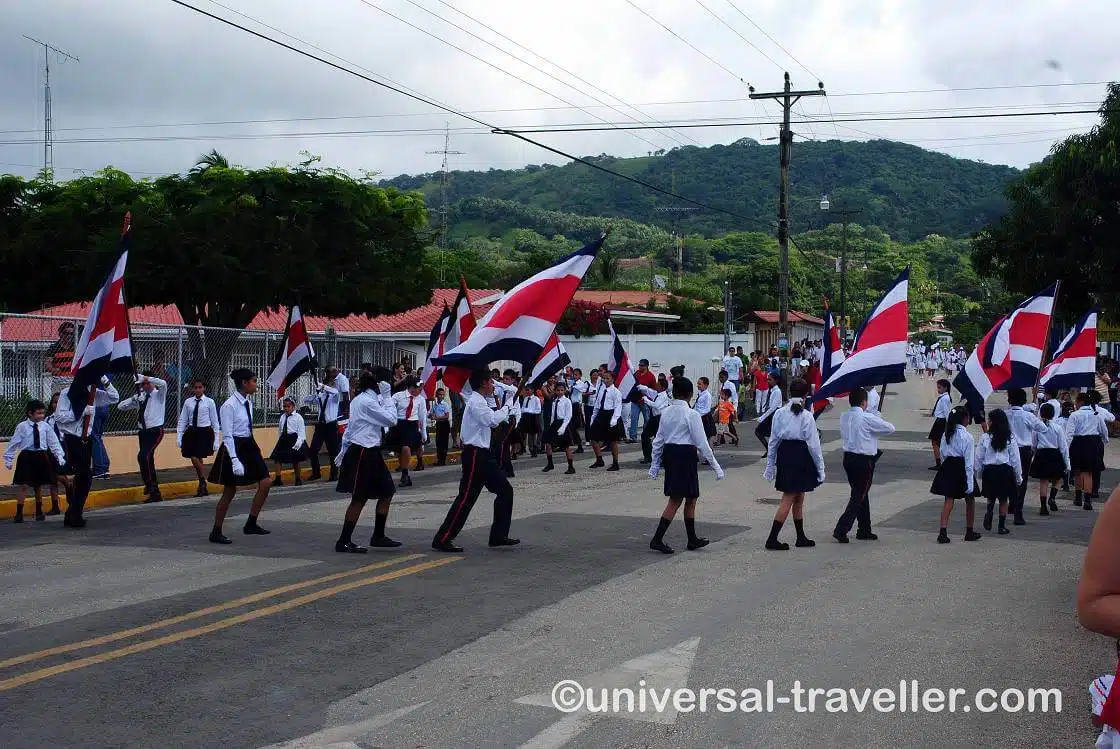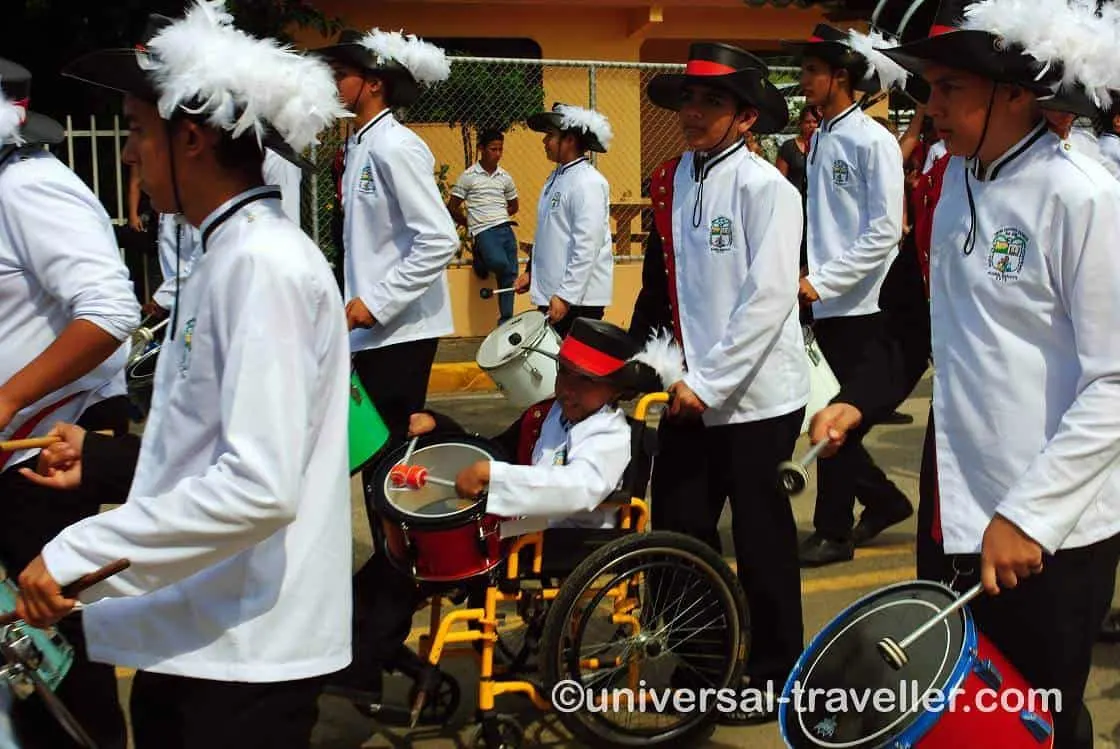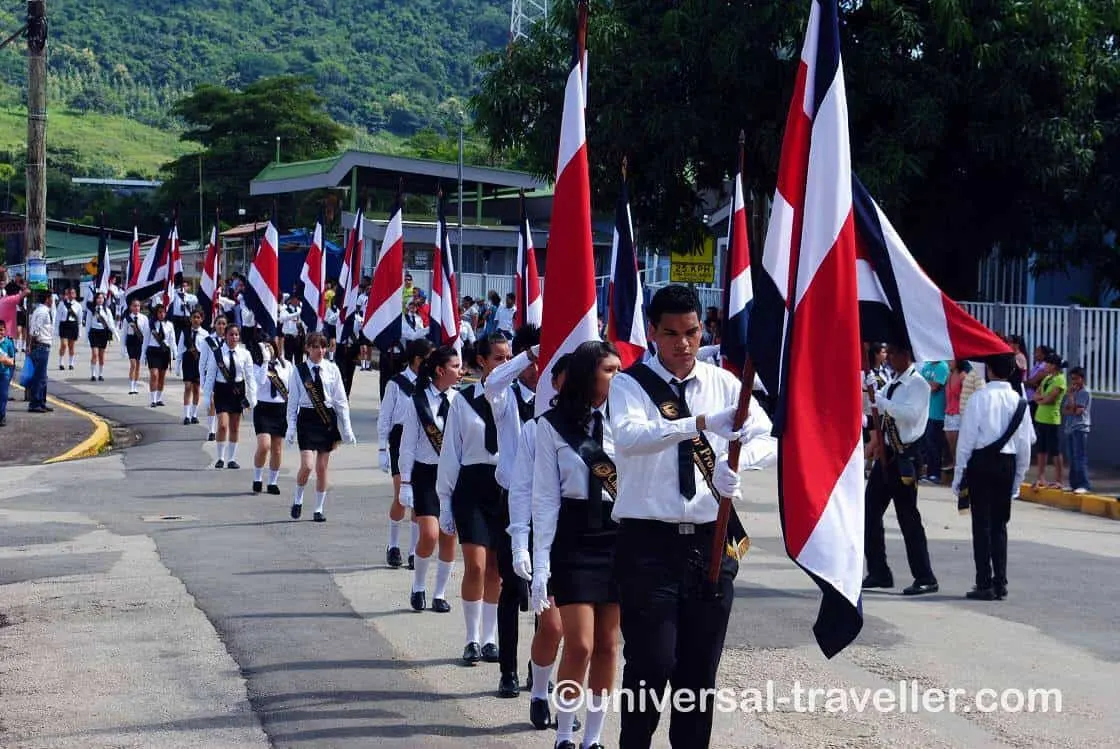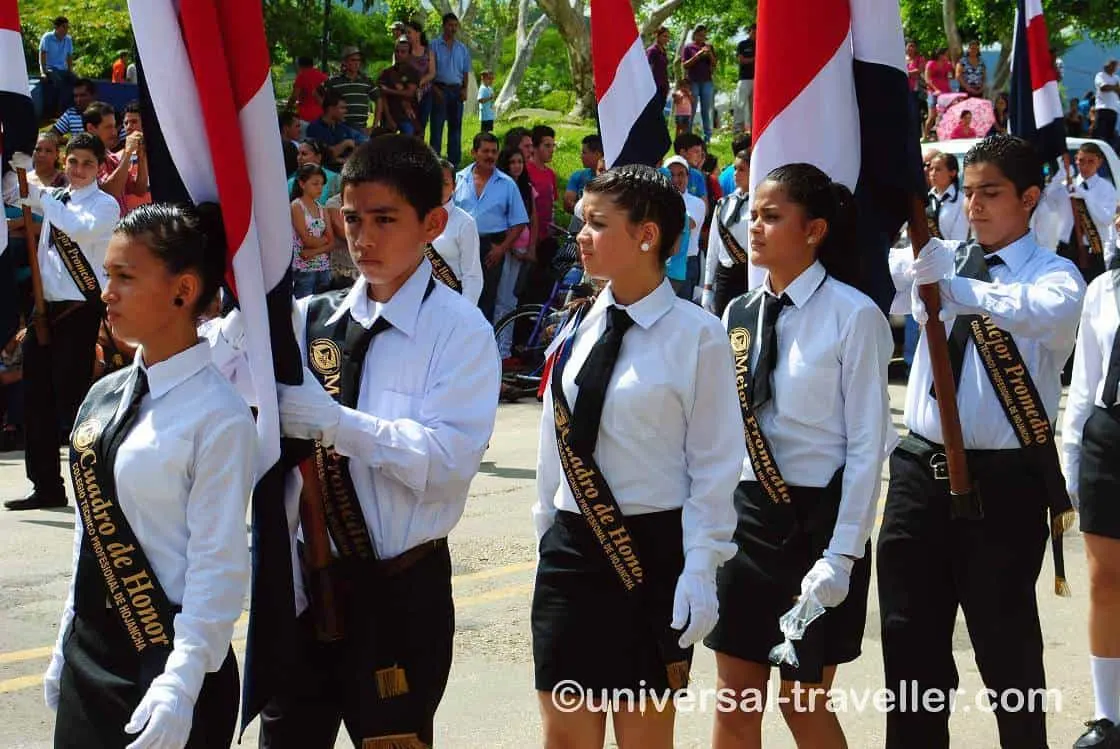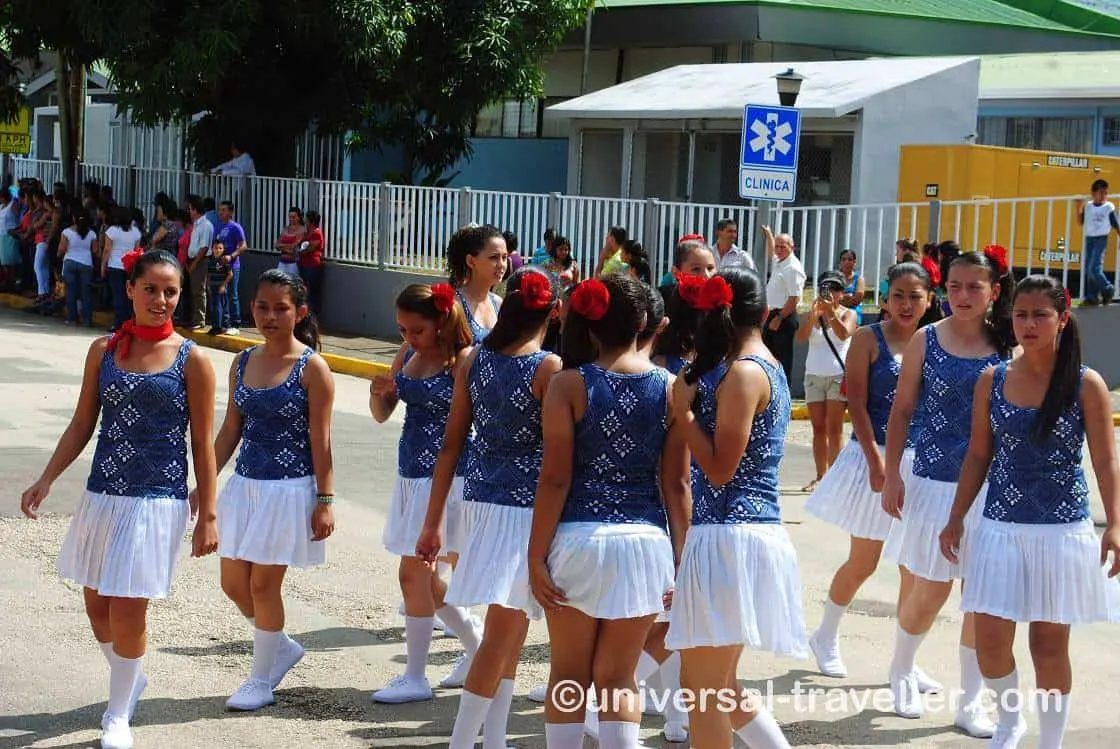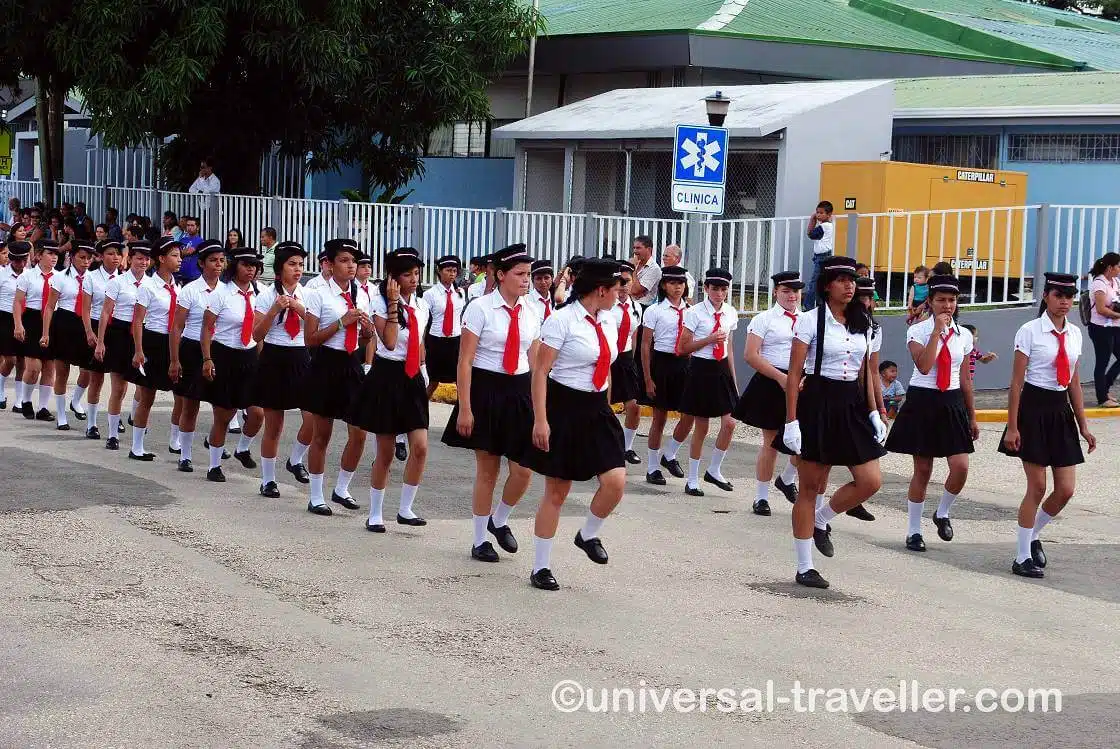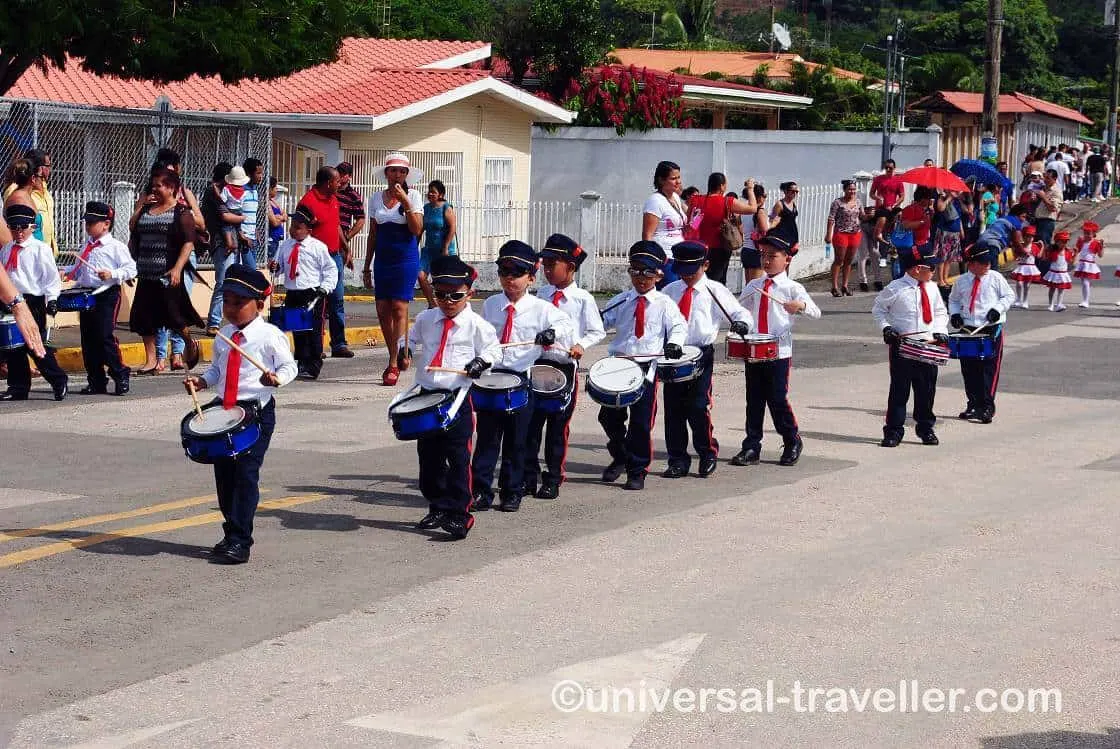 ARE YOU KEEPING UP WITH MY COSTA RICA SERIES
I have lived and worked in Costa Rica for one year. While working for a local tour company in the capital city San José I travelled to all the BEST PLACES TO VISIT IN COSTA RICA.
To help you plan your trip to Costa Rica I put together a guide about HOW TO GET AROUND IN COSTA RICA and BEST LUXURY HOTELS IN COSTA RICA.
Costa Rica is well known for its beautiful beaches and hot springs. Find here THE MOST BEAUTIFUL BEACHES IN COSTA RICA and the BEST HOT SPRINGS IN COSTA RICA.
Do you prefer organised tours and all-inclusive resorts? I've put together a list of BEST ALL-INCLUSIVE RESORTS IN COSTA RICA and COSTA RICA MULTI DAY TOUR PACKAGES.