The Costa Rica Independence Day takes place every year on September 15th. Read here how the Ticos celebrate their separation from Spain.
Parade of lanterns (desfile de faroles) on September 14th
The Costa Rica Independence Day starts with the parade of lanterns (Desfile de faroles) the evening before Independence Day.
With the parade, people want to remember carrying the torch of freedom from country to country in 1821.
Best VPN for Travel: ExpressVPN
ExpressVPN defeats content restrictions and censorship to deliver unlimited access to video, music, social media, and more, from anywhere in the world.
Try Express VPN now and get 3 extra months free!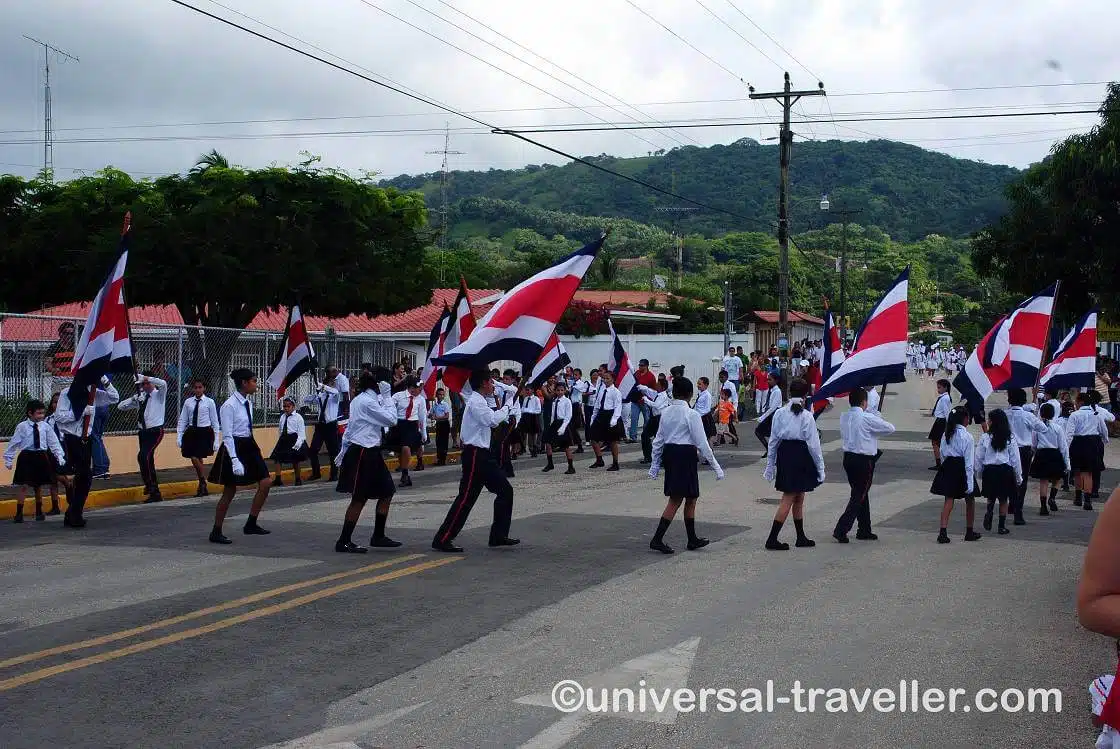 At 6 p.m., people in the whole country sing the national anthem. At this time also radio and television channels play Costa Rica's national anthem "Noble Patria, Tu Hermosa Bandera," which means "Noble homeland, your beautiful flag" in English
Here is the Costa Rica national anthem in English:
Noble homeland! Your beautiful flag,
an expression of the life you give us,
under your clean blue sky,
white and pure peace rests.
In the tenacious struggle of fruitful labor
that reddens man in the face,
it conquered your children– simple laborers–
for eternal prestige, esteem and honor.
Hail, oh gentle land!
Hail, oh mother of love!
When someone pretends to tarnish your glory,
you will see your people brave and virile,
the bargaining tool in weapon trade.
Hail, oh homeland! Your prodigal ground
coats us sweetly and gives us sustenance.
Under your clean blue sky
Forever live work and peace!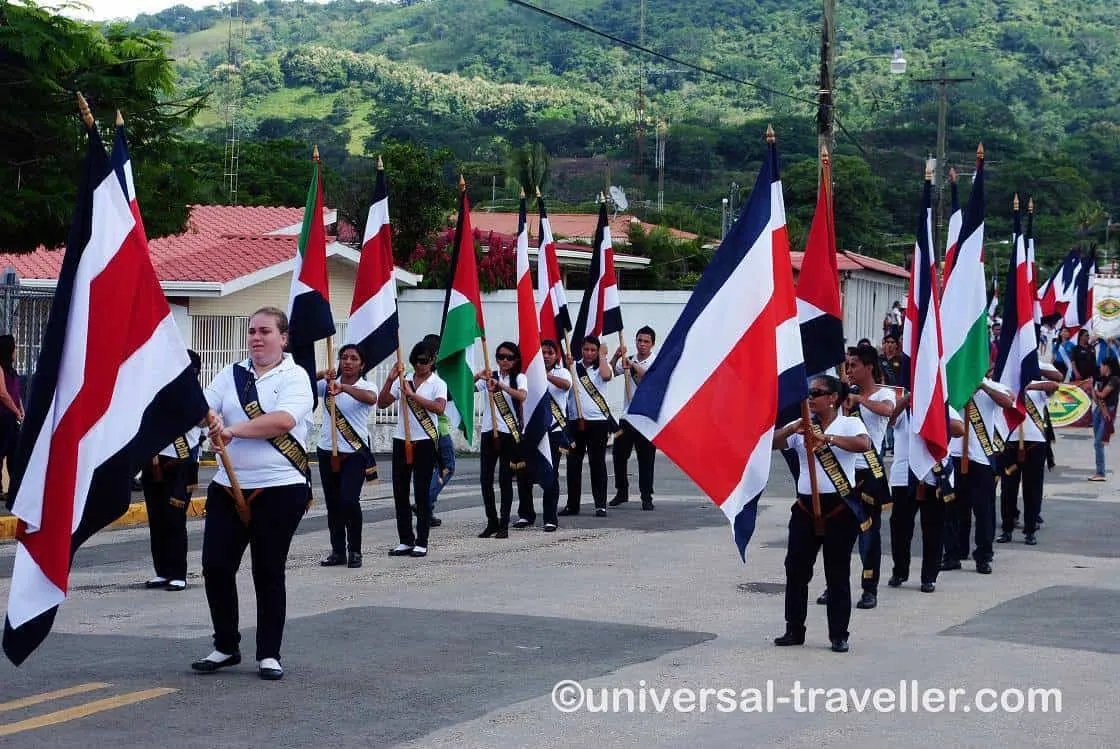 Afterward, children from local schools start the parade with beautiful homemade lanterns.
Not only Costa Rica but all Central American countries celebrate their Independence on that day.
On September 15th, 1821, Guatemala proclaimed independence from Spain for all Central American Countries.
The Costa Rican population heard the news one month later and organized their first election in December.
Like in other parts of Costa Rica, the people in Hojancha celebrate Independence Day with colorful patriotic parades and performances by children from local schools.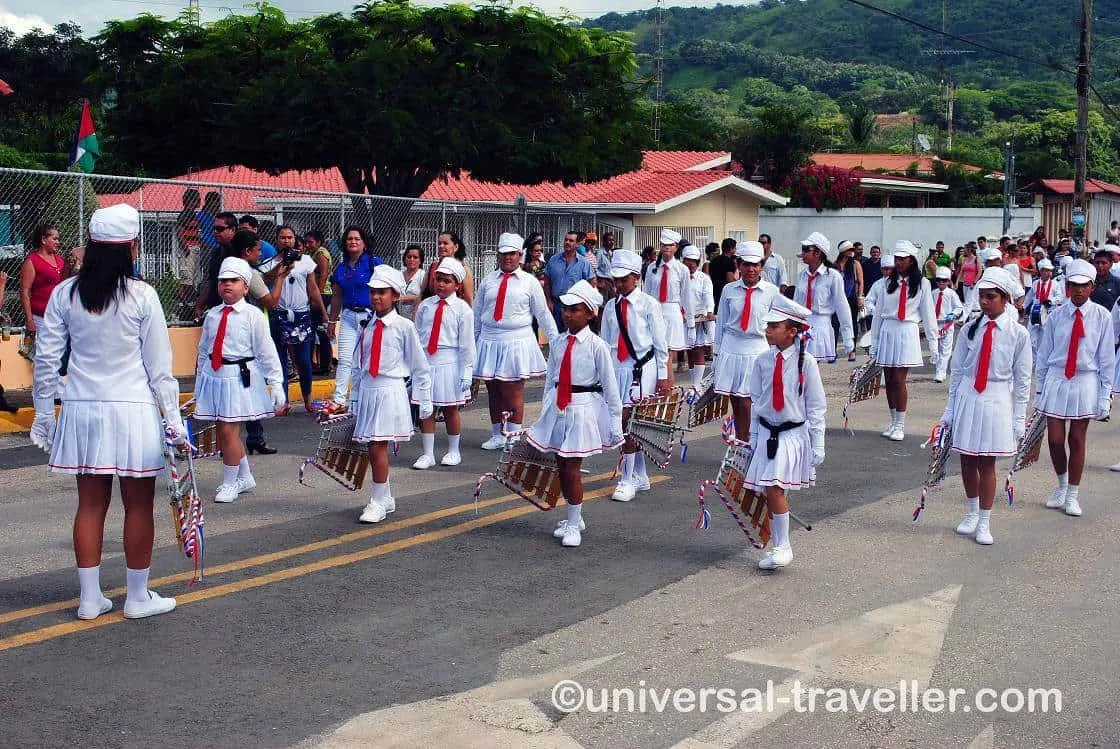 They dressed up in traditional Costa Rican clothing or their school uniforms and carried the Costa Rican flag. Marching bands played the independence songs.
The whole parade only consisted of children. It was a family-oriented atmosphere, without any militant overtones (Costa Rica is one of 15 nations in the world without an army).
See here a performance of one of the many groups of Hojancha:
Costa Rica Independence Day on September 15th
On the actual Costa Rica Independence Day on September, 15th celebrations take place all around Costa Rica.
There are topes (English: horse parades), concerts, park gatherings, and parades.
The parades usually include marching bands, traditional dances, children dressed in their school uniforms, horse parades, trucks decorated with beautiful local plants and flowers, and traditional dresses.
Attending the Costa Rica Independence Day celebrations is a great experience that you won't forget.
Just be sure to book your hotel well in advance and avoid traveling during these days as many roads are closed, and banks and other businesses don't operate.
More photos of the Parade of lanterns (desfile de faroles) in Hojancha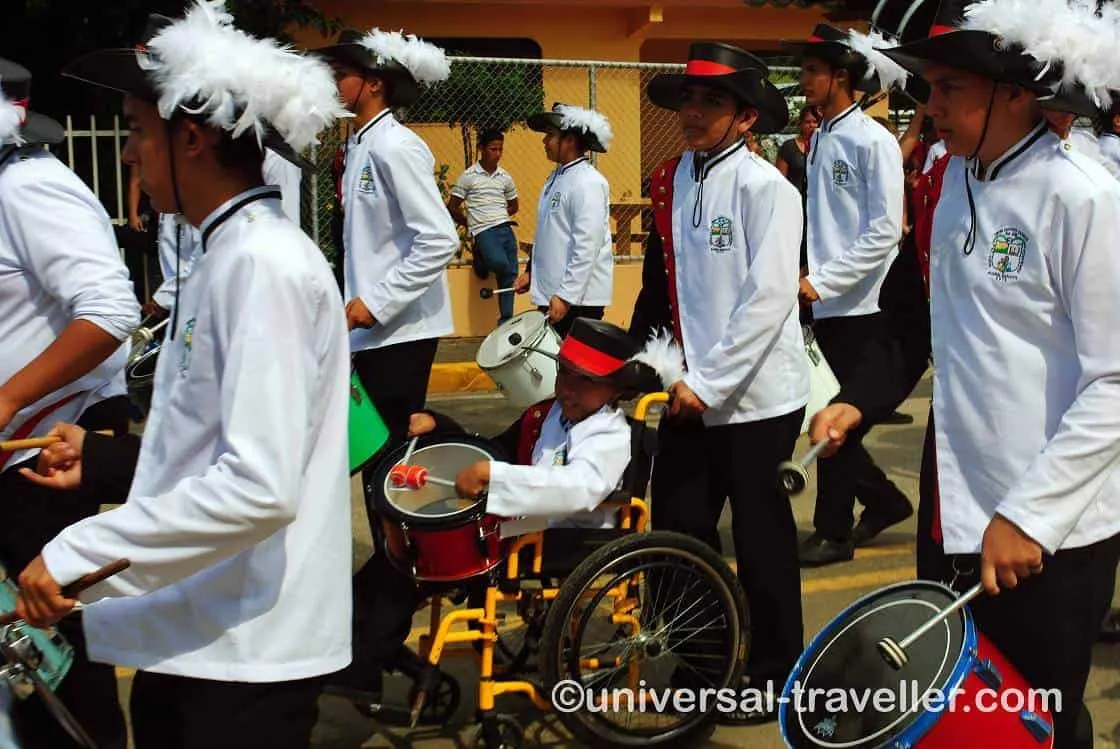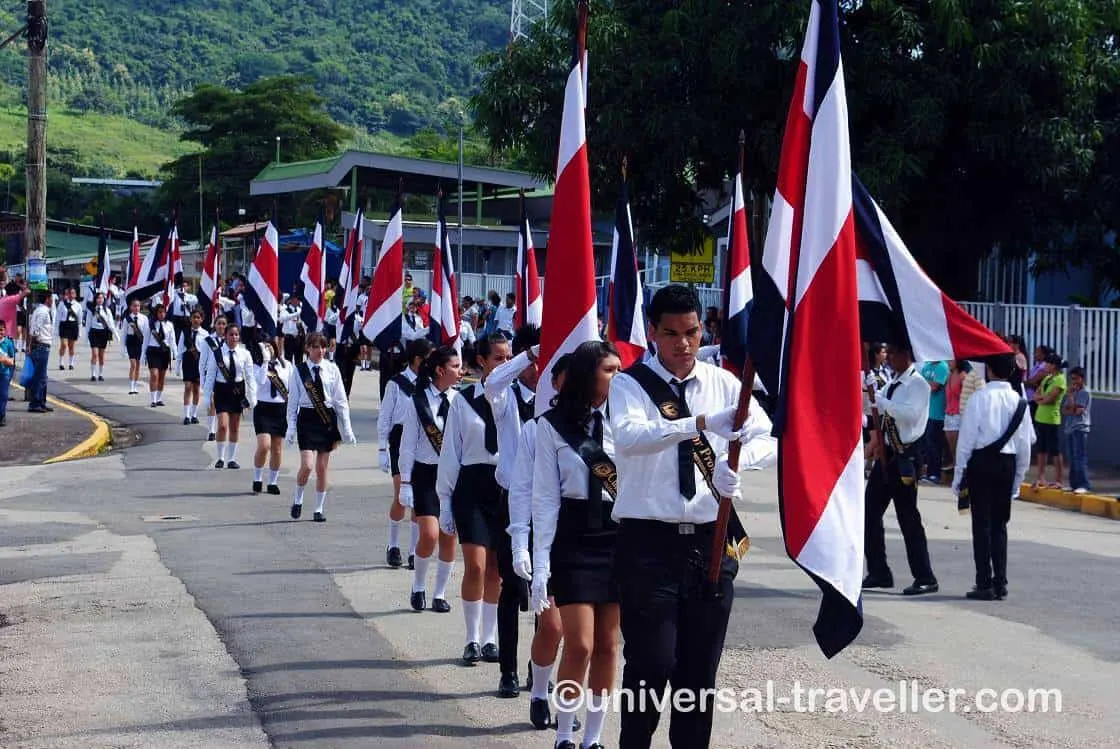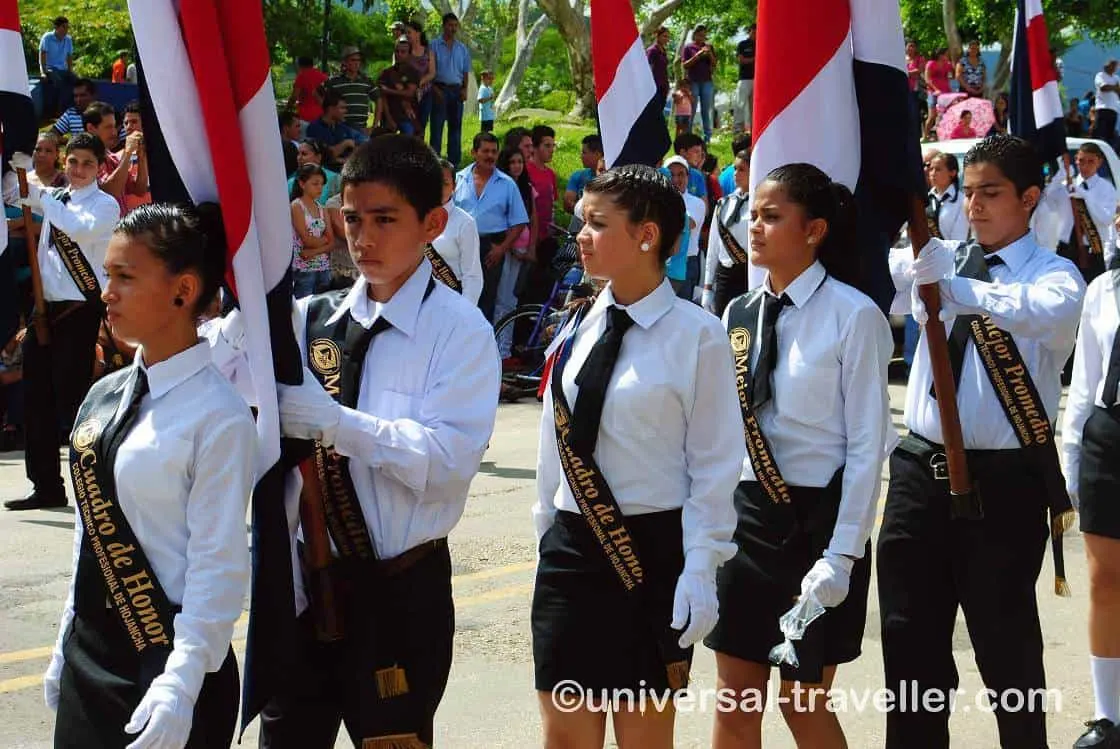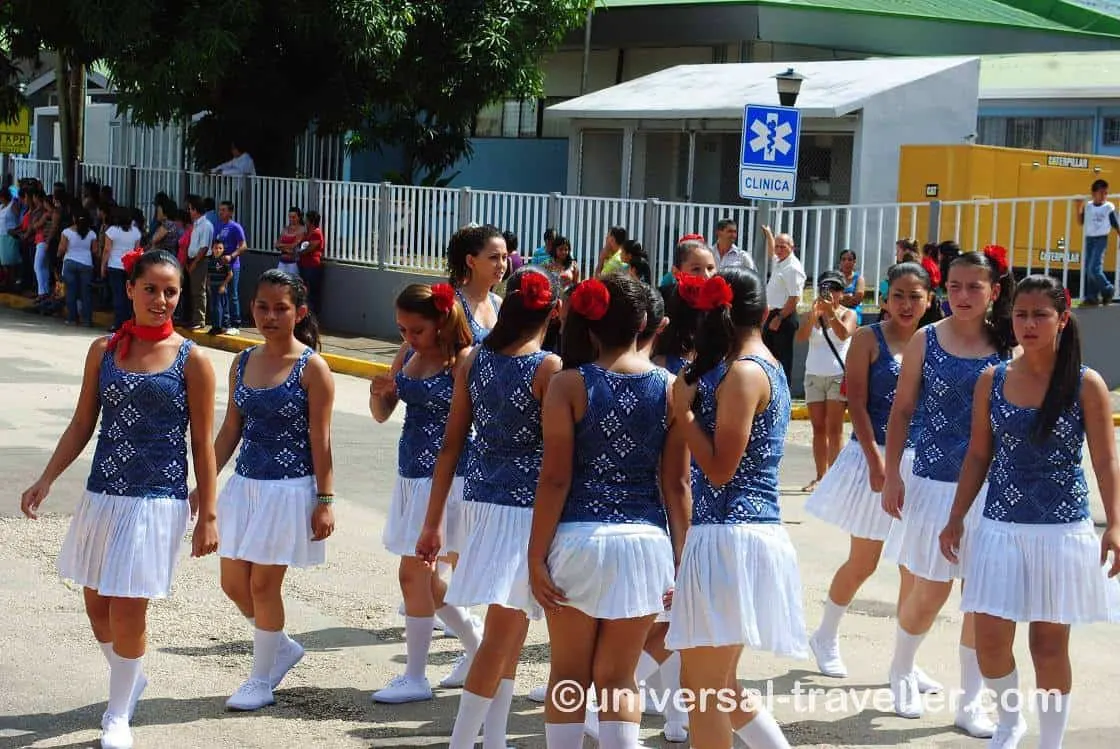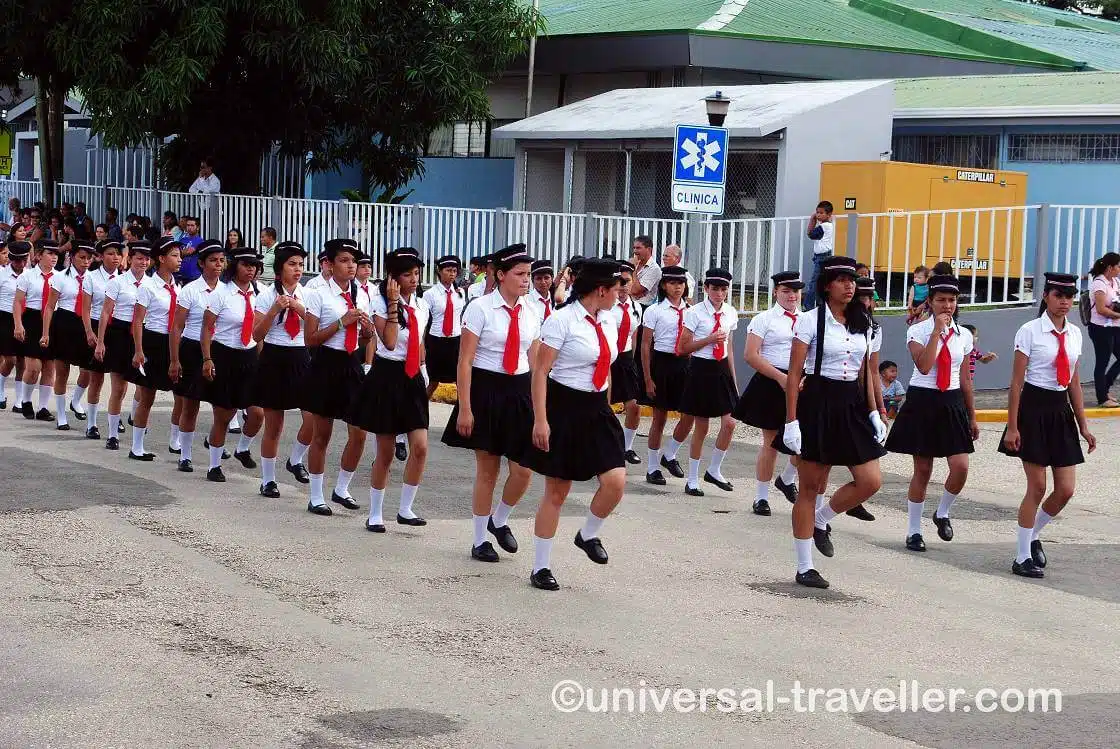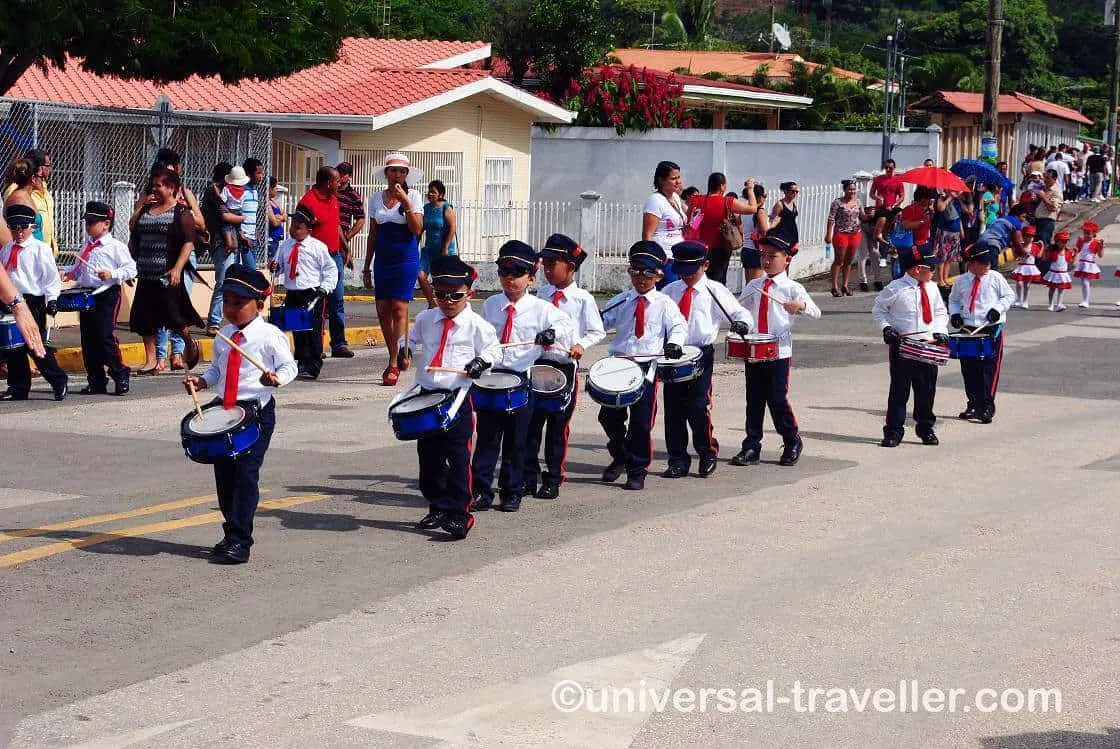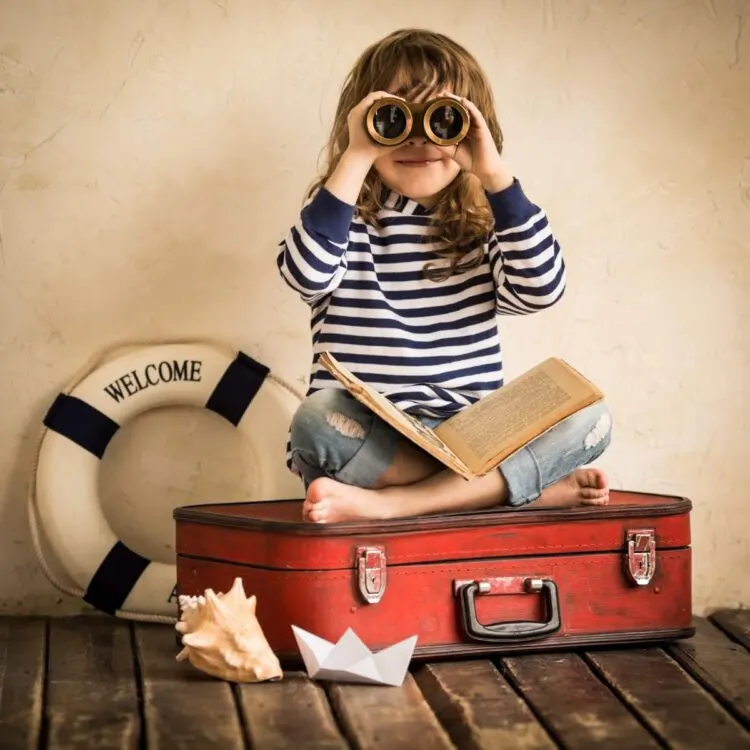 Protect your trip: With all our travel experience, we highly recommend you hit the road with travel insurance. SafetyWing offers flexible & reliable Digital Nomads Travel Medical Insurance at just a third of the price of similar competitor plans.