There are different ways to travel from San Jose Costa Rica to Manuel Antonio. From public buses to shared shuttle van to private transfers or even Uber.
The national park of Manuel Antonio is one of the most bio-diverse parks in the world.
How far is Manuel Antonio from San Jose?
The distance from Manuel Antonio to San Jose is about 174 kilometers or 108 miles by car.
The main transportation options to get from San Jose to Manuel Antonio are:
Bus
Public bus (Chicken bus)
Flight
Shuttle
Private Transfer
Uber/ Taxi
Rental Car
Getting to Manuel Antonio from San Jose
1. Bus from San Jose to Manuel Antonio Costa Rica
If you are traveling on a shoestring getting from San Jose Costa Rica to Manuel Antonio by bus is the cheapest option you have.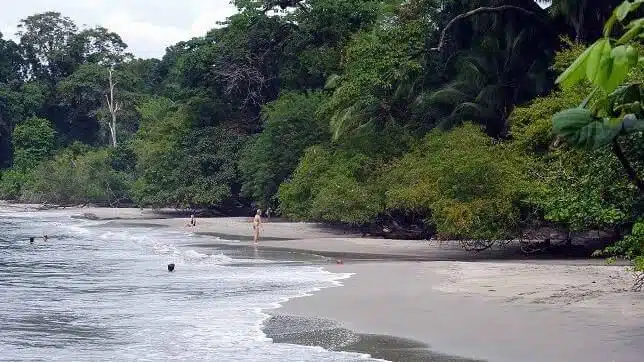 Tracopa buses is serving the route throughout the day from Tracopa Bus Station in San Jose.
Make sure to take a direct bus (directo) rather than a collective (collectivo).
The direct bus only takes 3.5 hours and costs around 9 USD.
The collective; however, takes at least two hours longer, because it stops all the time to pick up more people on the way.
San Jose to Manuel Antonio Bus Schedule
The direct Tracopa buses from San José to Manuel Antonio start at 6am, 6:45am, 9am, 10:30am, noon, 1:15pm, 2:30pm, 3:30pm, 4:45pm, 5pm, 6pm and 6:30pm.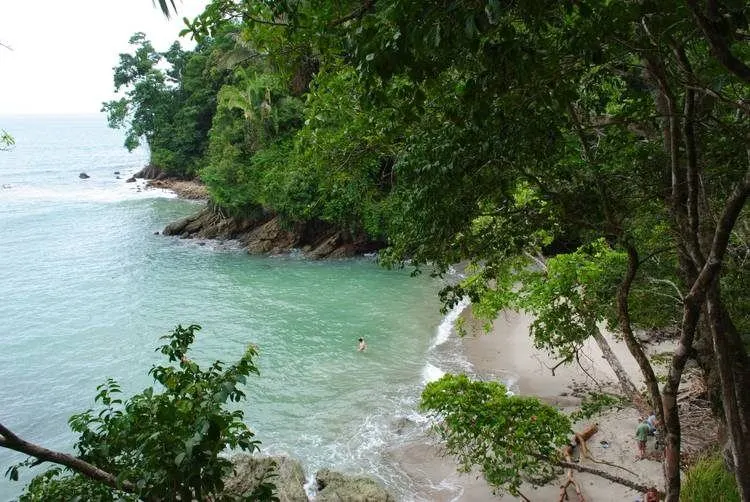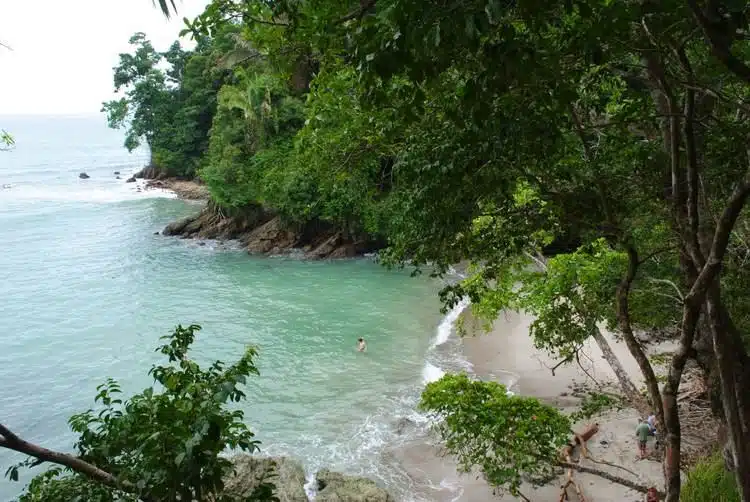 Interbus and Grayline offer a shared shuttle bus service between San Jose and Manuel Antonio.
The air-conditioned busses have between ten to fifteen seats and an English-speaking driver.
The buses depart in the morning as well as in the afternoon and cost around 45 USD per person, one-way.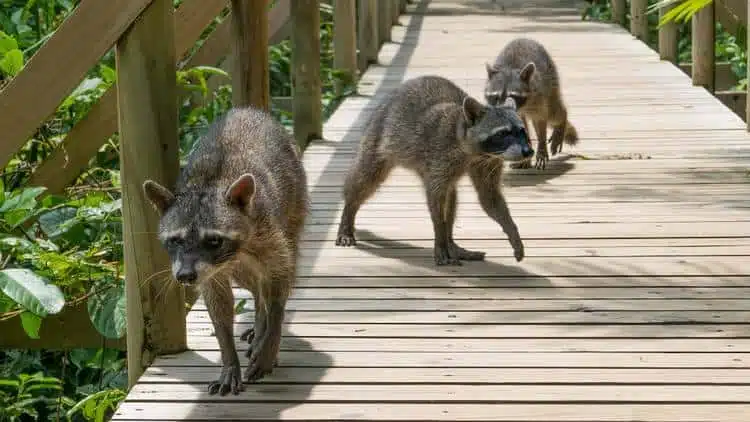 3. Private Transfer from San Jose to Manuel Antonio National Park
If you want to be more flexible regarding the departure time or if you are traveling with a big group or your family, a private transfer from San Jose to Manuel Antonio might be the best option for you.
Click here to book a private transfer from San Jose Airport to Manuel Antonio.
4. San Jose to Manuel Antonio Flight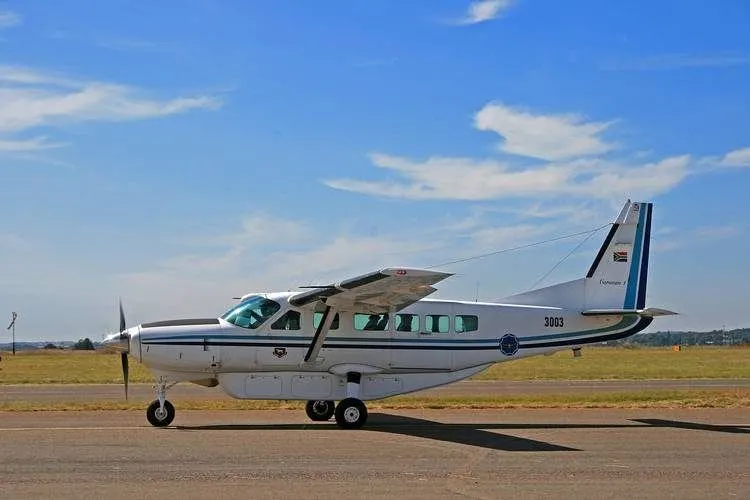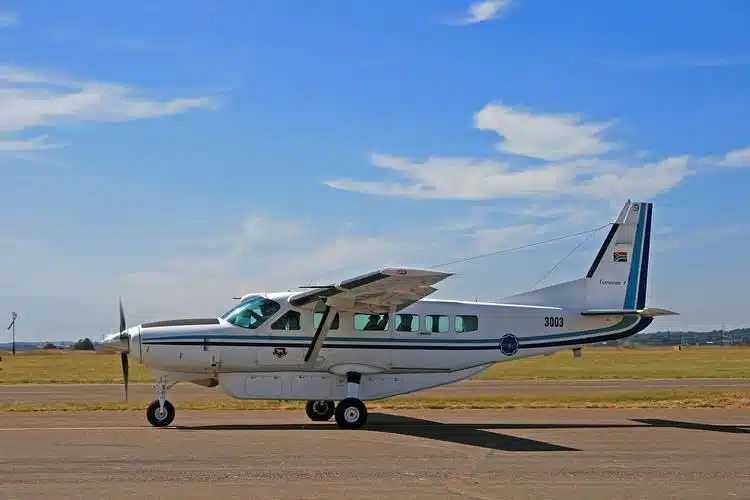 The fastest and most spectacular way to travel to Manuel Antonio is by taking a flight from San Jose to Quepos Airport.
Quepos is a small town next to Manuel Antonio, just 7 kilometers (about four miles) away.
Flights from San Jose to Quepos start at 40 USD and the flight time is only seventeen minutes. Seventeen minutes with breathtaking views of Costa Rica's amazing landscape!
5. Driving with Rental Car
If you have your own car you can also drive to Manuel Antonio on your own. The journey takes around 3.5 hours depending on the traffic.
From San Jose, you first have to drive to Jaco where you will cross the famous Tarcoles River Bridge.
Underneath the bridge you can see dozens of crocodiles. Definitely a must-stop!
Once you arrive in Jaco it's only an easy one-hour drive to Manuel Antonio.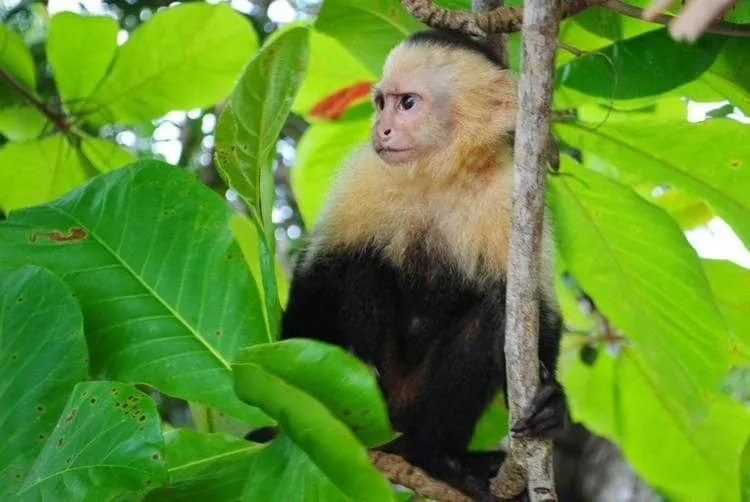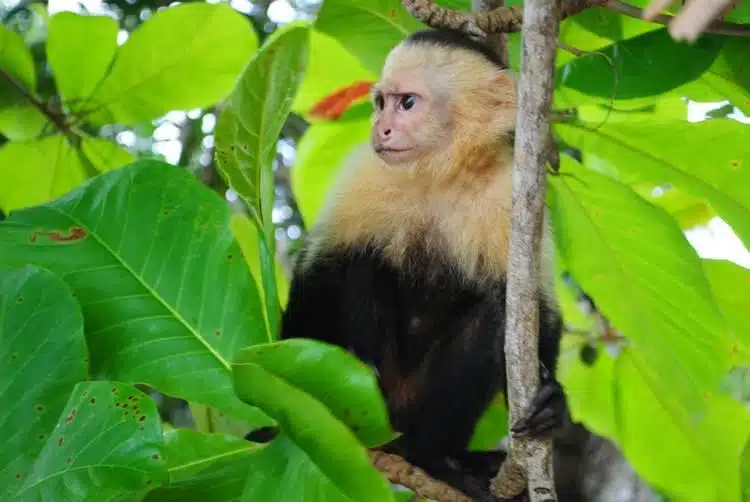 6. Uber or taxi
I recommend taking an Uber instead of a taxi. It is not only cheaper but the cars are normally also way better and your trip is GPS tracked.
So it's safer and your driver has no chance to rip you off.
More Costa Rica Articles
The MANUEL ANTONIO NATIONAL PARK is one of the most biodiverse places on earth. However, there are more THINGS TO DO IN MANUEL ANTONIO.
To help you plan your trip I have also put together a list with THE BEST DAY TOURS IN MANUEL ANTONIO and a guide about HOW TO TRAVEL TO MANUEL ANTONIO FROM SAN JOSE.
I have lived and worked in Costa Rica for one year. While working for a local tour company in the capital city San José I travelled to all the BEST PLACES TO VISIT IN COSTA RICA.