As the largest city in New England, Boston is a great place to kick off any trip to the northeastern United States. Check out our 12 most favorites day trips from Boston.
Written by Tegan + Alex from Why Not Walk Travel Guides
Its status as a regional hub gives it excellent access to a large international airport, Boston Logan, and easy regional rail, bus, and other transportation connections.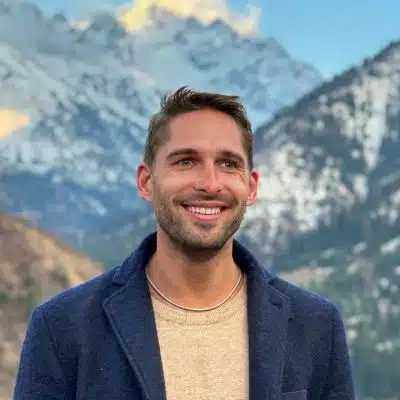 While Boston is bursting with fun things to do in Boston, delicious Boston food, renowned sports teams, and historical sights to explore, it's also a great jumping-off point for various day trips.
Among seemingly countless day trip options, you can spend a day hiking in nearby New Hampshire, retreat to the mountains in the Berkshires, relax at the coast along Cape Cod (check out the best places to visit in Cape Cod) or other quaint coastal towns like Rockport, Portsmouth, or Ipswich, or deep-dive into history in Salem, Lexington, or Plymouth.
If you're feeling a bit more adventurous, you can even visit Maine, with beautiful cities like Portland a mere 2 hours away.
If you'd prefer to stay closer to Boston or avoid renting a car, utilize the commuter rail. There are plenty of ways to occupy your time within Massachusetts, and the transit authority often runs special weekender deals and fare passes.
You can even take the commuter rail to Rhode Island if visiting Providence interests you.
Read on for 12-day trips from Boston for all activity levels or interests. Many are within an hour of Boston by car or rail, with the farthest afield at about a two hours' drive– still perfectly doable for a day trip.
Most of these are easiest to do by car or commuter rail, though there are sometimes Peter Pan or other bus alternatives. Remember that the scheduling can be challenging for the budget bus lines if you're trying to make a day trip. Enjoy!
1. Salem, Massachusetts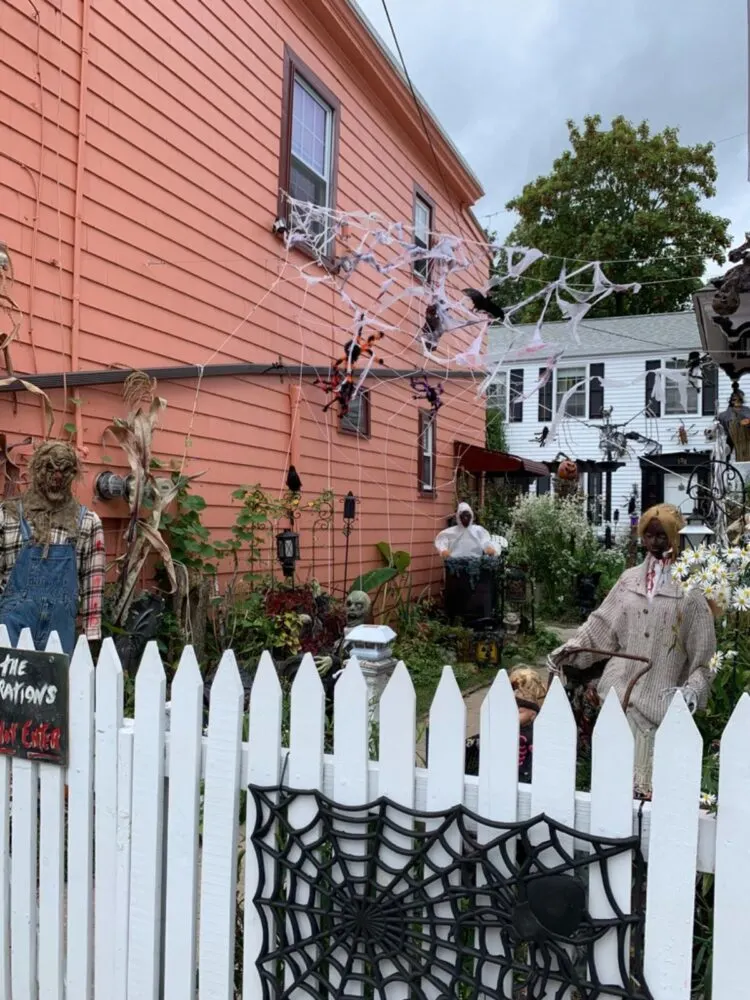 Distance: 45 minutes | Transit options: MBTA Commuter Rail (recommended) or Car

Founded in 1626, Salem is one of the oldest towns in the U.S. While primarily known for its eponymous Witch Trials, which took place in 1692, neglecting the rest of its history would be doing this fantastic town a grave disservice.
Salem has a rich maritime history, world-class museums, and splendid architecture, forming the perfect day trip.
When you first arrive, be sure to make a beeline to request your Salem Witch Museum tickets, as you will likely get a zoned entry time for several hours later during busy times.
It's worth a visit, as it traces the events leading up to the tragic Witch Trials. Salem is at its busiest in the fall, when visitors flock to attend the Haunted Happenings festival, which runs through October.
However, Salem is great to visit year-round, and you may prefer to visit in off-peak times. After getting your Witch Museum ticket, check out the Salem Heritage Trail, a self-guided tour of historic Salem.
It begins with a brief film at the National Park Service Visitor Center, worth a watch. As you walk around town, be sure not to miss the House of the Seven Gables, the oldest house in New England; the Witch House, the only remaining house from the Witch Trials period; and the Burying Point and Howard Street Cemetery, the town's 2 largest cemeteries, where the victims of the witch trials are buried.
If you're in the mood for another museum, the Peabody Essex Museum is absolutely fantastic.

2. Rockport, Newburyport, and/or Gloucester, Massachusetts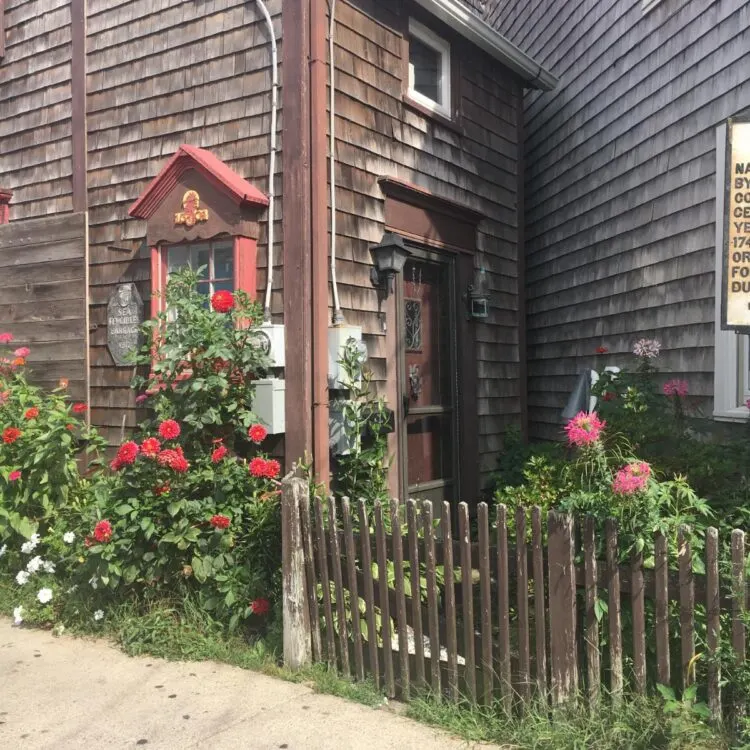 Distance: 1 hour, 15 minutes | Transit options: MBTA Commuter Rail (recommended) or Car

Located on the same rail line as Salem are three of Massachusetts's most quaint and lovely coastal towns, perfect for a half-day or full-day trip.
Each is worth visiting on its own or combine the three to really get a taste of the area's architectural styles and adorable Main Street charm on the Cape Ann peninsula.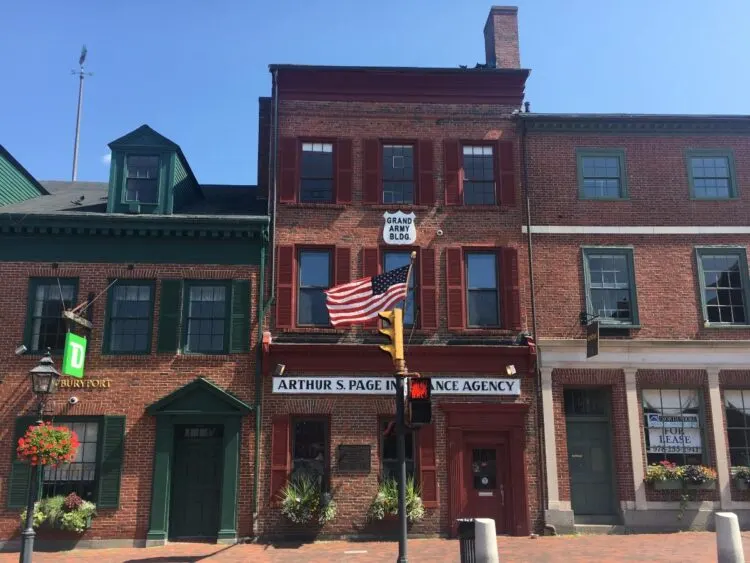 If you have to choose just one, Rockport is likely your best bet. Its colorful Motif #1, a red shack said to be the most-painted landmark in the U.S., is worth a visit, as is sampling lobster (a regional specialty!) at Roy Moore Lobster Shack or an ice cream cone along the Bearskin Neck shopping area.
Newburyport and Rockport both have long waterfront trails, with Newburyport paved while Rockport's is rocky. If you visit in the summer and are in the mood for a swim, the beaches at Gloucester can't be beaten.
3. Ipswich and the Crane Estate, Massachusetts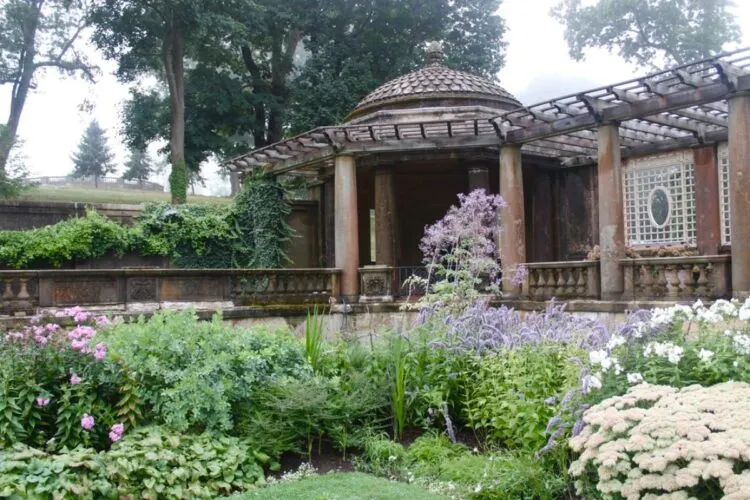 Distance: 45 minutes | Transit options: MBTA Commuter Rail (recommended) or Car

Another stop on the Newburyport-Rockport line worth its own day trip is the town of Ipswich, home to some of the best First Period architecture in the region, which has been masterfully maintained and marvelous Crane Estate.
Known as "America's best-preserved Puritan town" due to its large number of houses built between 1625 and 1725, it enjoys a self-guided tour commencing at the Ipswich Riverwalk Mural.
Bird-watchers will enjoy the sanctuary at the Parker River National Wildlife Refuge. You can also find some peace at the Ipswich River Wildlife Sanctuary, which is part of the Audubon Society.
The other major thing to do in the area is to visit the Crane Estate, the former summer estate of Chicago industrialist Richard Crane and his family.
The Italian-style villa was built in 1912 and has marvelous gardens and beach access and walking trails to enjoy.
Get Your Guide helps you find the best tours wherever you are heading to. It's usually the first website I check when I plan a trip to a new place.

4. Plymouth, Massachusetts
Distance: 1 hour | Transit options: Car

You can't miss a visit to Plymouth, home to the Plymouth Rock and Plimoth Plantations for history buffs.
Plimoth Plantations is essentially an open-air "living history" museum, with a replica of the Mayflower ship, a working mill, and staffed exhibits presenting the area's history, including insightful presentations from members of the Wampanoag tribe.
They are the original inhabitants of the area, who speak powerfully about the challenging relationship between the settlers and the Native Americans already living there.
The Plymouth Rock is located near the water and is said to be the original point of disembarkation by Mayflower passengers in 1620.
5. Lexington and Concord, Massachusetts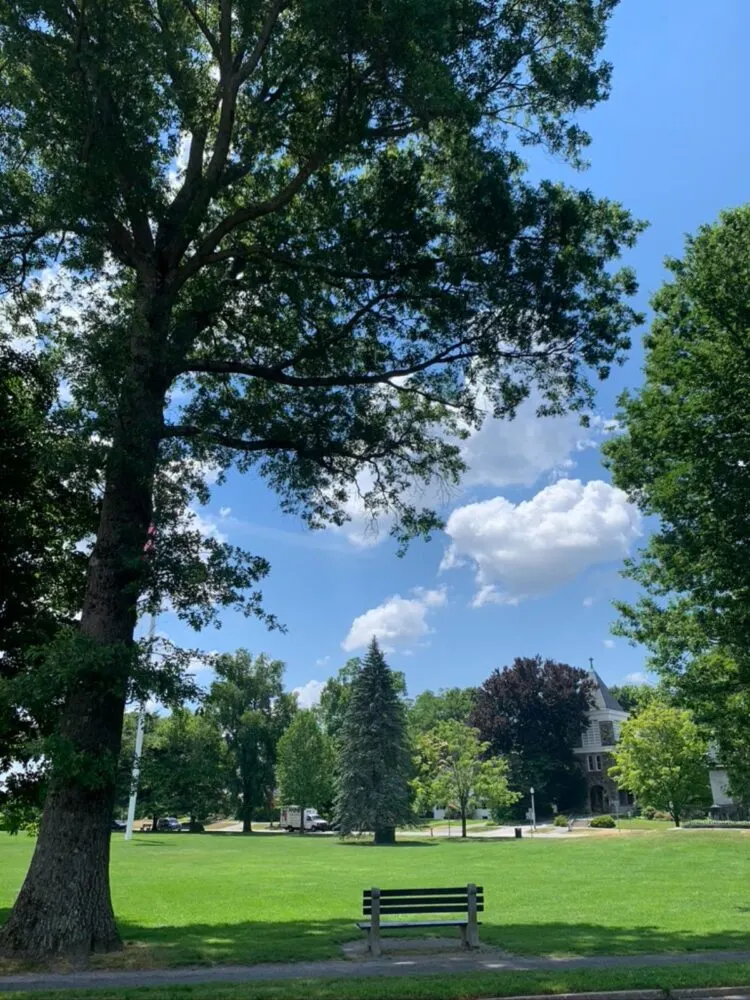 Distance: 30 minutes | Transit options: Car or MBTA Red Line + Bike

Continuing the historical theme, many of the most integral sites to the American Revolution and the country's war for independence from England are located in the Lexington and Concord area.
Vivid in the popular imagination and the American origin story for being the location of Paul Revere's Midnight Ride, the first shots of the war were fired in Lexington, on the Lexington Green.
In Concord, the Minuteman Historical Park also has battlefields and monuments. For biking buffs out there, you are in for a treat, as both sites are on a fantastic biking trail called the Minuteman Bikeway.
Built on a former rail trail, this 10-mile bike path is super smooth and well-paved and runs from the town of Bedford to the MBTA's red line Alewife station.
6. Stockbridge, Massachusetts (The Berkshires)
Distance: 2 hours | Transit options: Car

There are many small towns to explore in the Berkshires (a mountainous area in western Massachusetts). Still, Stockbridge unifies the mountain theme with an adorable town square, a wonderful local cafe scene, and beautiful, snowy winters.
The Norman Rockwell Museum is an absolute must-see while you're here, exhibiting the famous Americana-style artist's work, as well as his house and studio.
If you're interested in yoga and meditation, check out the daily programs at the Kripalu Center. For music buffs, Tanglewood is lovely to explore.
7. Day trips from Boston: Provincetown, Massachusetts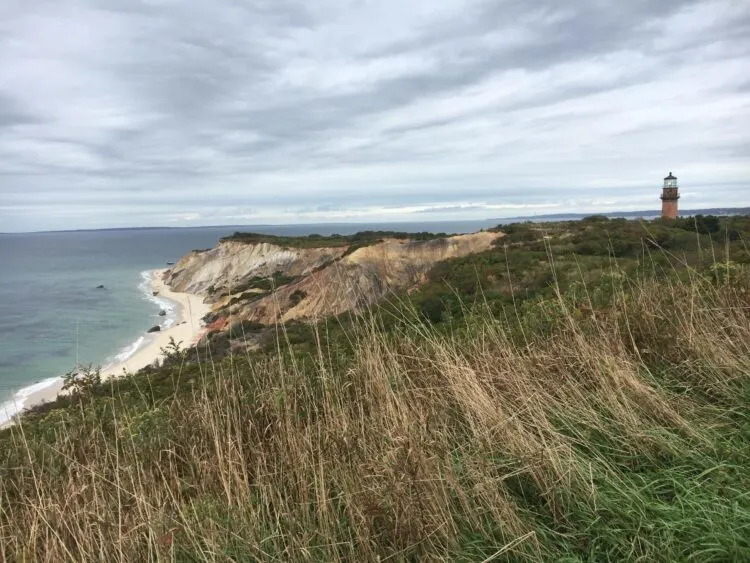 Distance: 2 hours | Transit options: Car or Ferry

Anywhere on Cape Cod would be an ideal way to spend day trips from Boston, but Provincetown (or P-Town) is a total gem.
Located on the easternmost tip of the Cape (and, by extension, the easternmost tip of Massachusetts), Provincetown is known for being an artist colony and one of the most LGBTQ-friendly vacation spots in the U.S.
There are also lovely beaches to sunbathe, boutiques and restaurants to explore, and much quaint architecture to admire. You can take a ferry from Boston directly to Provincetown; otherwise, it's a bit of a long drive.
If you'd rather drive, a few other Cape towns to consider that are a bit closer are Hyannis or Chatham.
You can also take the ferry to Martha's Vineyard or Nantucket from Hyannis; however, keep in mind that both require a decent amount of planning ahead of time and are very tight on timing for a day trip.
If you want to visit the Vineyard or Nantucket, consider spending the night on the islands themselves or elsewhere on the Cape.
8. Hiking in New Hampshire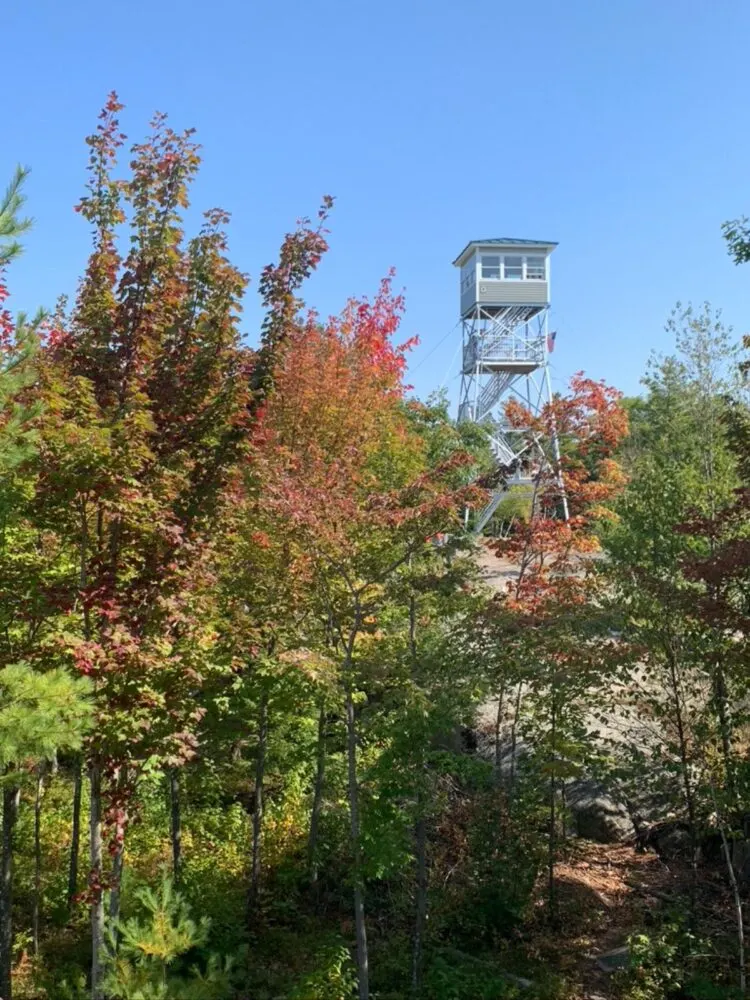 Distance: 45 minutes to 1.5 hours | Transit options: Car

There are various options for hiking in New Hampshire if you're eager to opt for a day outdoors after being in Boston's exciting but decidedly urban landscape.
The great thing about New Hampshire is that it's located close to Boston but is an absolute mecca of outdoor adventure. If you're feeling particularly energized, leave Boston early and head to White Mountain National Forest, about 2 hours away.
Here, you have your pick of 48 "4000-footers," mountain peaks exceeding 4000 feet in height (1220 meters.)
Some of them are extremely challenging and should only be attempted by experienced hikers (Mt. Washington is a popular example.) If you're seeking a slightly less challenging 4000-footer, check out Mt. Osceola or Mt. Tecumseh.

If you'd like to stay a bit closer to Boston, Mt. Major is a particular favorite, located in the breathtaking Alton Bay area. The climb to the top is steep but not too long and offers absolutely splendid views of Lake Winnipesaukee.
The mountain clocks in at about 1800 feet (550 meters) but offers fantastic views.

A third option is to check out the fire towers at Pawtuckaway State Park, an even shorter trail (about 6 miles/9.6 kilometers round-trip.)
This trail also offers fantastic views (though not quite as magnificent as Mt. Major), as well as the opportunity to climb a fire tower, a quickly disappearing relic of the original U.S. National Park Service in the early 20th century.

Note: Check the weather before attempting any of these hikes. Many of them are quite steep and get extremely slippery with rain or snow, and the weather in New England, in general, can be quite fickle!
Be sure to pack layers for rapidly changing temperatures, as well as very sturdy shoes (hiking boots recommended) and waterproof or water-resistant clothing.
9. Portsmouth, New Hampshire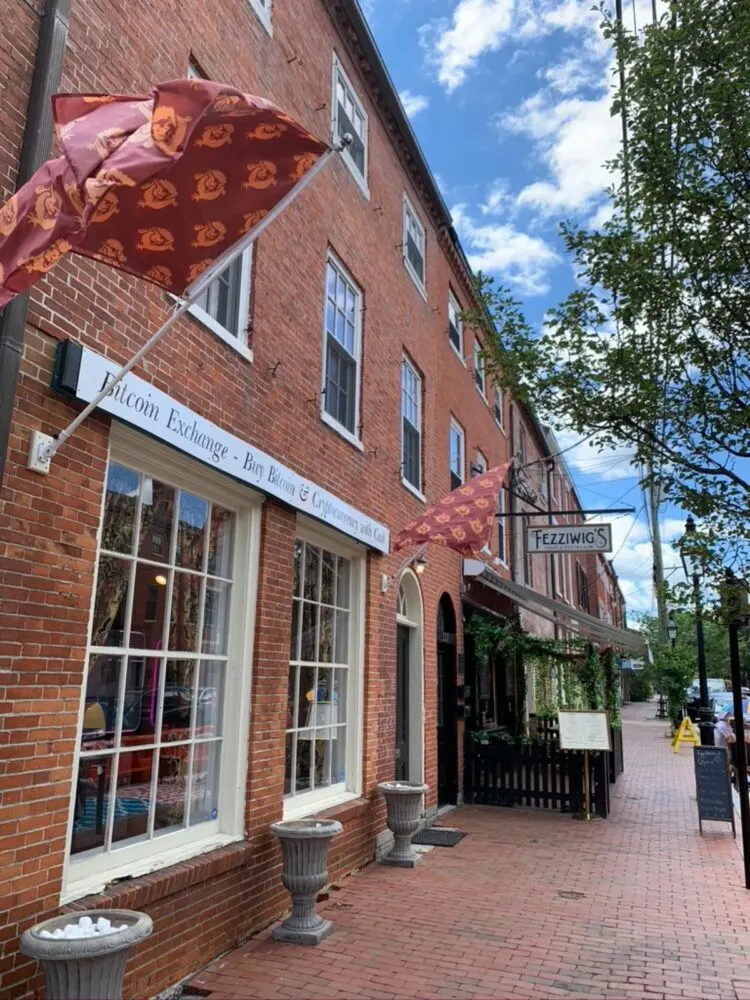 Distance: 1 hour | Transit options: Car

Portsmouth is one of our favorite day trips from Boston due to its breadth of things to do and great weather.
Located along New Hampshire's Seacoast region, Portsmouth is similar to Salem in that it has an esteemed maritime and shipping history.
Today, New Hampshire's lack of sales tax makes it a shopping hub for a different reason. While you're here, don't miss the Strawbery Banke Museum, which has lovingly restored 40-period homes ranging from the 17th to the 20th centuries, many of which include furnishings!
Waterfront Prescott Park is a beautiful place to stroll around, and Portsmouth has a variety of beautiful neighborhoods to walk around as well.
With its imposing North Church, Centrally-located Market Square is a great place to grab a bite to eat at a local cafe or perhaps an ice cream cone.
Get Your Guide helps you find the best tours wherever you are heading to. It's usually the first website I check when I plan a trip to a new place.

10. Portland, Maine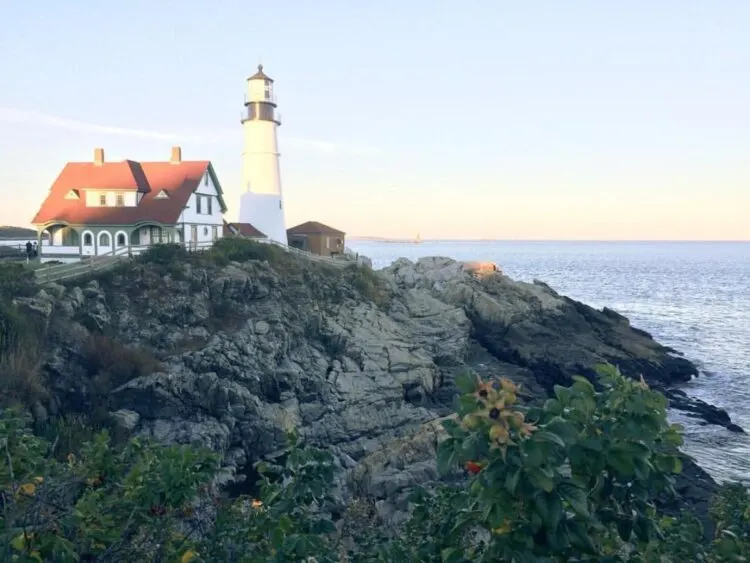 Distance: 1 hour, 45 minutes | Transit options: Car

If possible, try to squeeze in a visit to Maine while you're in New England. Maine is New England at its most quintessential, with rocky outcroppings, marvelous navy-blue waters, and stunning coastal views galore.
The air feels so fresh and pure in your lungs in Maine, and while much of the (admittedly, huge!) state is not doable as a day trip, if you're able to venture a bit further than Kittery and visit Portland, it will be well worth your while.
Before entering the town, make a beeline for the Portland Head Light, the most photographed lighthouse on the East Coast, located on Cape Elizabeth.
If you didn't get your lobster fix on the Massachusetts coast, another great option is the Shack at Two Lights, nearby. Once in Portland, enjoy walking around town, window-shopping in the Old Port and Commercial Street areas, and pop into the Portland Museum of Art.

Note: If you can spend a few days in Maine, definitely check out Baxter State Park and Acadia National Park.
Located 5-6 hours away from Boston, these are not doable day trips but are some of the most ruggedly beautiful and unforgettable wild spaces in the U.S.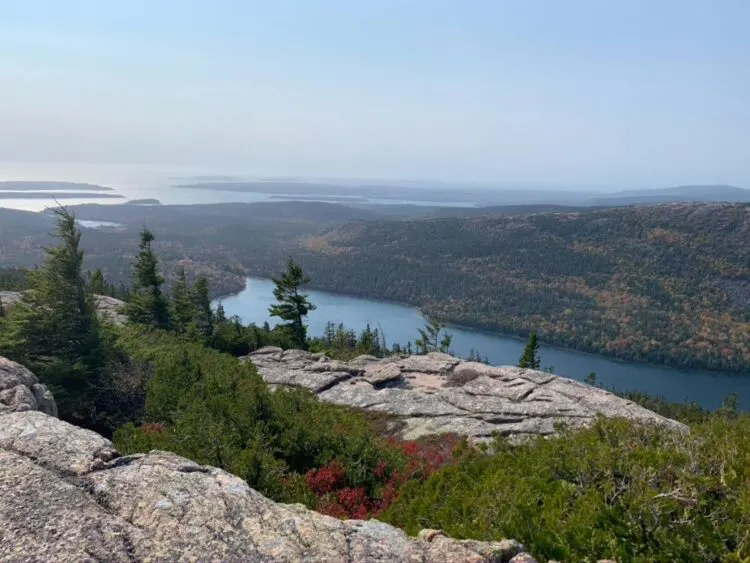 11. Newport, Rhode Island
Distance: 1 hour, 45 minutes | Transit options: Car

Known the world over for its elegant Jazz Age mansions along an impressive shoreline, Newport is absolutely worth the hype.
The best way to see the mansions is by walking the 3.5 mile Cliff Walk, between the back of the mansions and a 70-foot drop to the sea below. Once you walk from one end to the other, walk around Bellevue Avenue to see them from the front.
Tours are available of many of the mansions, with rather steep entrance fees. If you'd like to choose one to tour, consider The Breakers or Rosecliff (where "The Great Gatsby" was filmed.)
Tip: You can book a small-group day trip to Newport Mansions!
There are also lovely views from Ocean Drive, which is a fantastic biking area. For sailing enthusiasts, Newport is often considered to be one of the world's premier sailing locations.
It hosted America Cup for many years, and you can rent a sailboat to sail around the Aquidneck Island area. Newport is also home to the oldest tavern in the U.S., the White Horse Tavern.

12. Providence, Rhode Island
Distance: 1 hour | Transit options: MBTA Commuter Rail (recommended) or Car
If you don't have a car available or Newport feels a bit too far, you can still easily visit Rhode Island by taking the commuter rail to Providence.
While often overlooked in favor of Newport's grandeur, Providence is a great city with lots to offer. It has absolutely fantastic restaurants (don't miss cocktails at The Avery and Peruvian-Bolivian fusion at Los Andes) and is eminently walkable.
Two beautiful college campuses to check out our Ivy League giant Brown University and art school par excellence RISD (Rhode Island School of Design), along with its fantastic museum.
If you're visiting in the summer, be sure to stay for Water-Fire, a uniquely Providence event, where the river snaking through downtown is lit on fire on Saturday evenings. Roger Williams Park is a total oasis on the outskirts of town, with a great zoo to explore.
About the Author
More info
Best VPN for Travel: ExpressVPN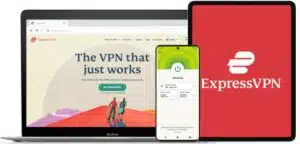 Heading abroad? Use ExpressVPN to access your social media accounts, unblock your favorite entertainment sites, and stay connected with friends and family. And get cheaper flights, of course.
Pros
✅ Next-gen, high-speed servers in 94 countries
✅ Works on iOS, Android, Windows, Mac, Linux, browsers, and more
✅ 256-bit AES encryption protects your data, even on hotel Wi-Fi
✅ Unblocks Netflix and other streaming sites
Cons
❎ No dedicated IPs
Get 3 extra months free of ExpressVPN when signing up for a 1-year plan. That's a 49% saving and a monthly cost of just $6.67! You also get a 30-day money-back guarantee.