Paris is one of the most popular travel destinations in Europe, and maybe even worldwide.
The romantic city offers spectacular architecture, famous cafés, and beautiful streets with lots of history.
Table of Contents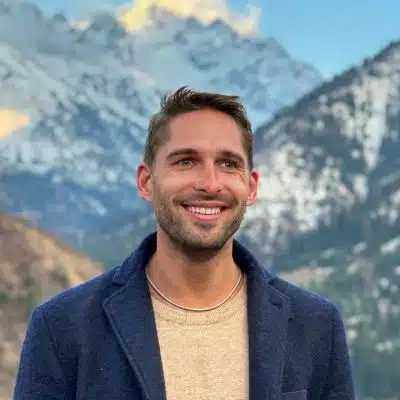 Here is a list of the best day trips from Paris not to miss.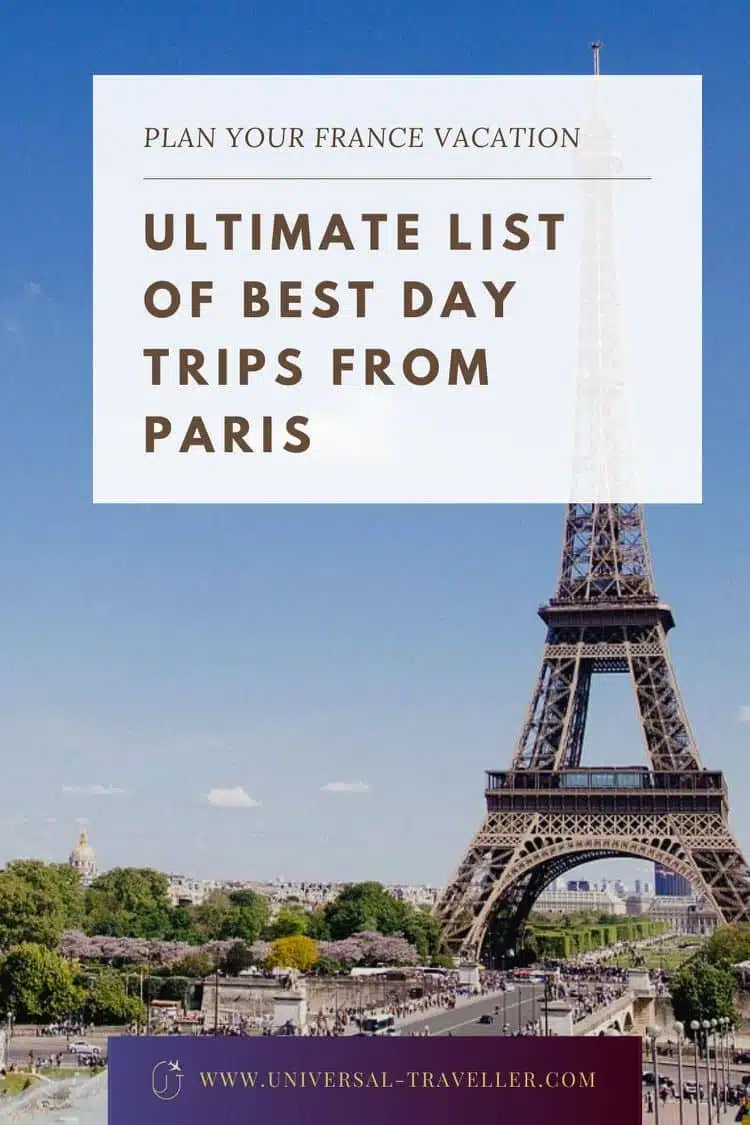 1. The Eiffel Tower
It goes without saying that the Eiffel Tower is the most iconic symbol and therefore one of the most popular places to visit in France and one of the best things to do in Paris for first-time visitors.
In fact, it is the most-visited paid monument in the world which makes it a top day tour to take.
The sister to the Statue of Liberty has had quite the history sitting in the middle of the city.
So, whether booking summit tickets or reserving a romantic sunset dinner for two, this is a sure bet that needs to be crossed off of your bucket list.
2. Seine River
If fancy dinners or being in tall structures is not your idea of relaxing, then a scenic cruise down the slow-flowing Seine River is a great way to take in the sights.
Cruising down the 482-mile river, guests can journey down the Seine, and with certain tours, they can hop on and off at different locations to see some more sites up close and then come back to meeting points where you can catch a ride on a boat to the next destination.
Paris Illuminations 1-Hour Cruise – Enjoy Paris at night while gliding down the River Seine.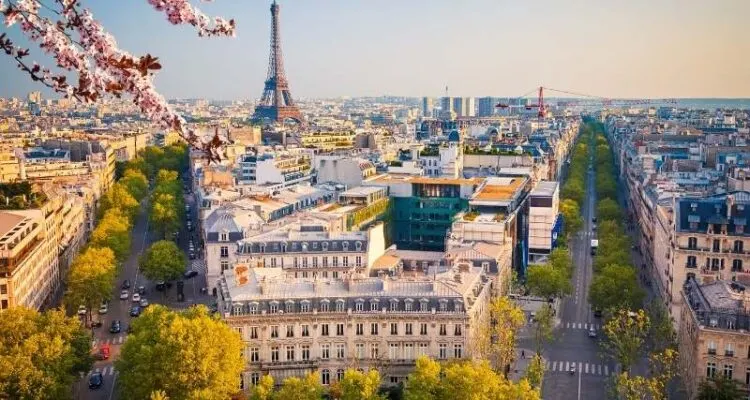 3. Hop-On Hop-Off Bus Tour
With any great city, there is a hop-on hop-off bus tour if you aren't a boat fan.
These tours are also an excellent way to see all of the historical and interesting sites.
These tours create routes that guarantee you will see all of the best attractions in the area.
Better yet, with this pass, you can get off the bus, scope out an area, and then when you are ready, catch the next bus that will take you to the next big thing to see.
Since there is so much to see, they offer one or two-day tours, leaving you plenty of time to see everything you have on your wish list.
4. The Louvre
By far a top tourist attraction for many tourists.
The Louvre is the home to some of the world's most prized pieces of art.
Here, you can see original pieces from Leonardo da Vinci, Michelangelo, and Jean Auguste Ingres.
With so much famous art all in one building, crowds come to visit the museum daily, so a pass to skip the line to get straight in is well worth the money to be able to spend more time in the museum to marvel at the artwork than standing in line waiting for hours to be granted access to enter.
With so much to see, an art lover could spend days or weeks admiring different paintings, sculptures, and the general beauty of the building.
5. Full Day Versailles Audio-Guided Tour
The best tours are the ones that you can do at your own pace.
There is nothing worse than following a tour guide with tons of other people and hardly understanding him.
On this full Paris to the Palace of Versailles day trip, you can go at your own pace.
This day pass includes tickets to the palace, Trianon, and gardens- no doubt that is a lot to see and hear!
The tours come in 11 languages so that they can accommodate most people.
My friend Kate wrote a complete guide with everything you need to know to plan your day trip to Versailles from Paris.
6. Moulin Rouge Show with Dinner Options
Moulin Rouge is more than just a movie that came out ages ago.
This 4-hour show is accompanied by dinner where you can enjoy fine French cuisine while watching one of the world's famous cabernet shows filled with feathers, rhinestones, and sequins.
It is sure to be a great time with friends and family or as a date night.
(Please note that this books out months in advance, so don't delay- buy your tickets today!)
7. Paris Catacombs Tour
Learn about some of Paris' fascinating history with a tour of the catacombs that will take you below the street level and see Paris from another perspective.
With this tour, you will be able to skip the long lines of people purchasing their tickets.
With this pass, you will have a tour guide walk you through some of the deepest secrets Paris has to offer, and as a special perk, you can ask any questions you may have and see private areas that they only reserve for VIPs.
8. Disneyland Paris
Did you think that the happiest place on Earth was only the United States?
Think again.
Mickey Mouse also resides in France!
With this tour package, guests can be picked up at one of the agreed-upon locations designated throughout the city and be driven through Paris and taken a right to the park- no parking tickets or Google mapping necessary.
Then, after a day of fun and adventure in either 1 or 2 parks (you decide which package is best for you and your budget), the bus will be back to pick you up so that you can enjoy a quick and easy ride back to the meeting point.
No worrying about losing your car in a massive parking lot with this deal!
Please be aware that this pass does not include a food voucher.
9. Skip-the-Line Arc de Triomphe Rooftop Tickets
This is your chance to see some of the figures that you have always seen in movies.
Arc de Triomphe is a beautiful structure in Paris that is almost as iconic as the Eiffel Tower.
It is so big that back in 1919, an airplane was flown right through the archway!
With this pass, you will be able to see the stunning views from the top of the Arc, giving you a bird's-eye view of all the sites and can take some amazing Paris pictures.
Once you have taken in the views, you will get the opportunity to see the Tomb of the Unknown Solider- something that people from all over the world can appreciate and respect.
Please note: that with the pass, you will still need to go through security lines.
To maximize safety, all guests need to comply with security guidelines.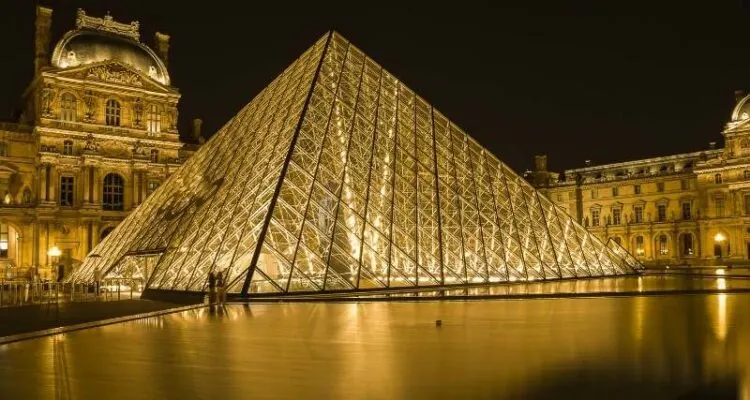 10. Electric Mountain Biking
For the more athletic and adventurous travelers, book a trip to take a guided electric mountain biking tour in the Chartreuse mountain range.
Here you will see a Monastery called The Place of Silence, along with some other surprises on the tour.
After an appetite has been worked up, lunch is provided in a farmhouse.
With people's athletic levels varying, bikers can choose how long their trip will be and how intense the climb.
This is a great way to see the rural side of France without having to get blisters on your feet or worry that you have gone the wrong way and getting lost.
11. Nantes: 2.5-Hour Segway Tour
If you have more time in the city, there is no better way to spend your afternoon than taking a Segway tour.
You will spend the afternoon riding around Nantes ( a small town outside of Paris) with your tour guide and taking pictures and seeing the city's historical landmarks.
An easy way to see all the sights up close but not having sore legs by the end of the day.
Great experience for all members of the family who are at least 14 years old or are between 45 kilograms-118 kilograms.
12. La Cité du Vin Skip-the-Line Entrance Ticket & Wine Tasting
If Segway tours or electric bikes are not your things, you will be sure to love the stunning views at La Cite du Vin.
With this skip-the-line pass, you will be able to get up close to amazing architecture and wine.
While taking the self-guided tour through their interactive museum, you will learn about the history and culture of this area of France.
Once the tour is done, you can enjoy a complimentary wine tasting while overlooking the 35-meter high panoramic views.
13. Notre Dame Cathedral Guided Tour
As kids, we all saw the movie.
Now is your time to go and visit the real Notre Dame Cathedral.
As one of the largest religious buildings in the world, in this one-hour tour, you will teach all of the actual histories of this great cathedral from a knowledgeable tour guide.
You will be able to marvel at the beautiful stained glass windows, see the Crown of Thorns, and although you don't get to go up the towers, you will learn fun facts such as how high they are and how many steps it takes to get to the top.
You can take pictures with the gargoyles and stand on the streets of Paris while admiring its beauty and architecture.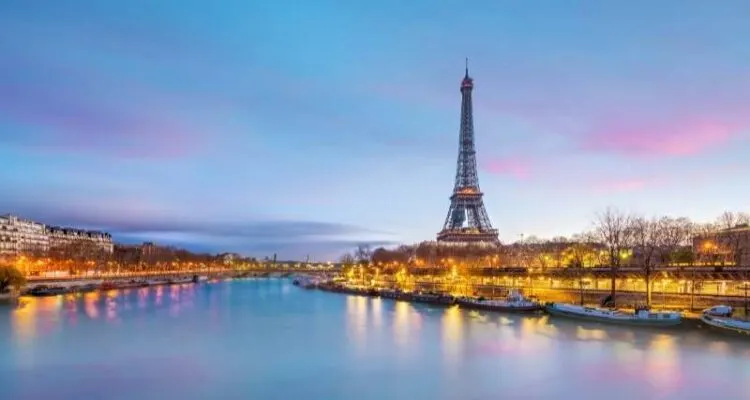 More Day Trips from Paris
1. Visit some of the most famous castles of the Loire Valley: Chambord, Cheverny, and Chenonceau.
Click here to find out more information about the tour, to check pricing, or to make a booking.
2. Mont Saint-Michel: Take a high–speed train from Paris to the monastery and island commune.
Click here to find out more information about the tour, to check pricing, or to make a booking.
3. Champagne Region Full-Day Bike Tour from Paris
Click here to find out more information about the tour, to check pricing, or to make a booking.
4. Take a day trip from Paris to visit Normandy and the WWII D-Day landing beaches by minibus
Click here to find out more information about the tour, to check pricing, or to make a booking.
What other great excursions are there in France for a day out in Paris or neighboring areas?
Are there any that you highly recommend or are yearning to take?
Leave your thoughts in the comments!
More Internet Resources:
1. What to Wear When Traveling to Paris
3. The best champagne tours from Paris
4. How the French Capital Became a Vegan Foodie Destination
About the Author
More info
Best VPN for Travel: ExpressVPN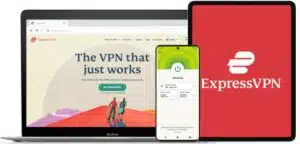 Heading abroad? Use ExpressVPN to access your social media accounts, unblock your favorite entertainment sites, and stay connected with friends and family. And get cheaper flights, of course.
Pros
✅ Next-gen, high-speed servers in 94 countries
✅ Works on iOS, Android, Windows, Mac, Linux, browsers, and more
✅ 256-bit AES encryption protects your data, even on hotel Wi-Fi
✅ Unblocks Netflix and other streaming sites
Cons
❎ No dedicated IPs
Get 3 extra months free of ExpressVPN when signing up for a 1-year plan. That's a 49% saving and a monthly cost of just $6.67! You also get a 30-day money-back guarantee.