Embark on an unforgettable journey with the best Barcelona day tours. Explore the city's iconic landmarks, art, and culture. Book your adventure today!
Barcelona, the vibrant heart of Catalonia, is a city that never ceases to amaze.
Its rich history, stunning architecture, and lively streets make it a destination that calls for exploration.
Whether you're a history buff, an art enthusiast, or a food lover, Barcelona has something for everyone.
And what better way to discover the city's magic than through the best Barcelona day tours? Dive into our top 10 picks and find the perfect day tour for your next adventure.
Best Barcelona Day Tours
Explore the architectural marvel that is the Sagrada Familia. Designed by the legendary Antoni Gaudí, this basilica is a testament to Modernist vision and creativity.
With fast-track entry, you'll bypass the crowds and enjoy a 1.5-hour guided Basilica and Sagrada Familia Museum tour.
Every detail is a masterpiece, from the intricate facades to the breathtaking stained glass windows. Don't miss the chance to witness this Art Nouveau icon.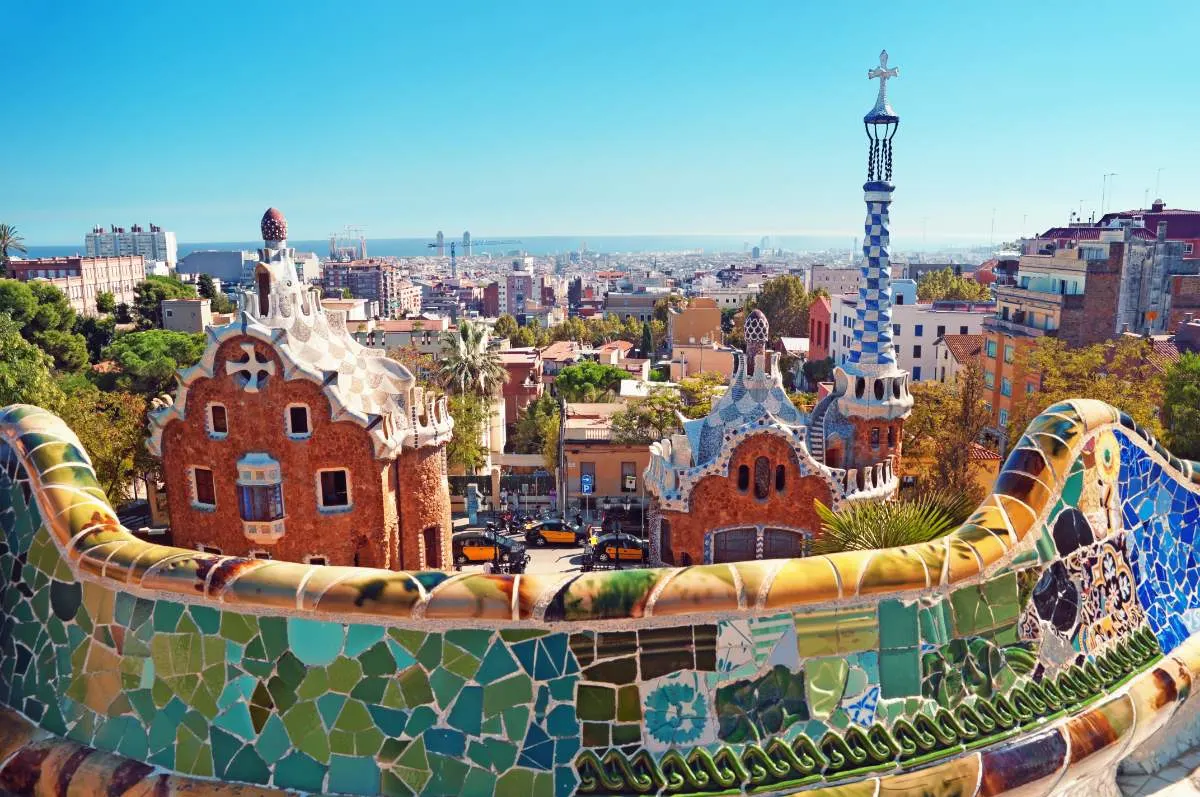 Park Guell is a colorful oasis in the heart of Barcelona.
Join a guided walking tour and explore the whimsical designs, rainbow-colored ceramic tiles, and lush greenery that make this park a UNESCO World Heritage Site.
Skip the line and immerse yourself in Gaudí's imaginative world. Whether it's the famous lizard statue or the panoramic views of the city, Park Guell is a must-visit for every traveler.
Want to explore Barcelona at your own pace? The Hop-On Hop-Off Bus Tour is your ticket to freedom.
With two different routes available, you can hop on and off as many times as you wish, visiting landmarks like La Rambla, Camp Nou, and the Gothic Quarter.
Enjoy the flexibility of a 24 or 48-hour ticket and discover Barcelona's charm from the comfort of a double-decker red bus.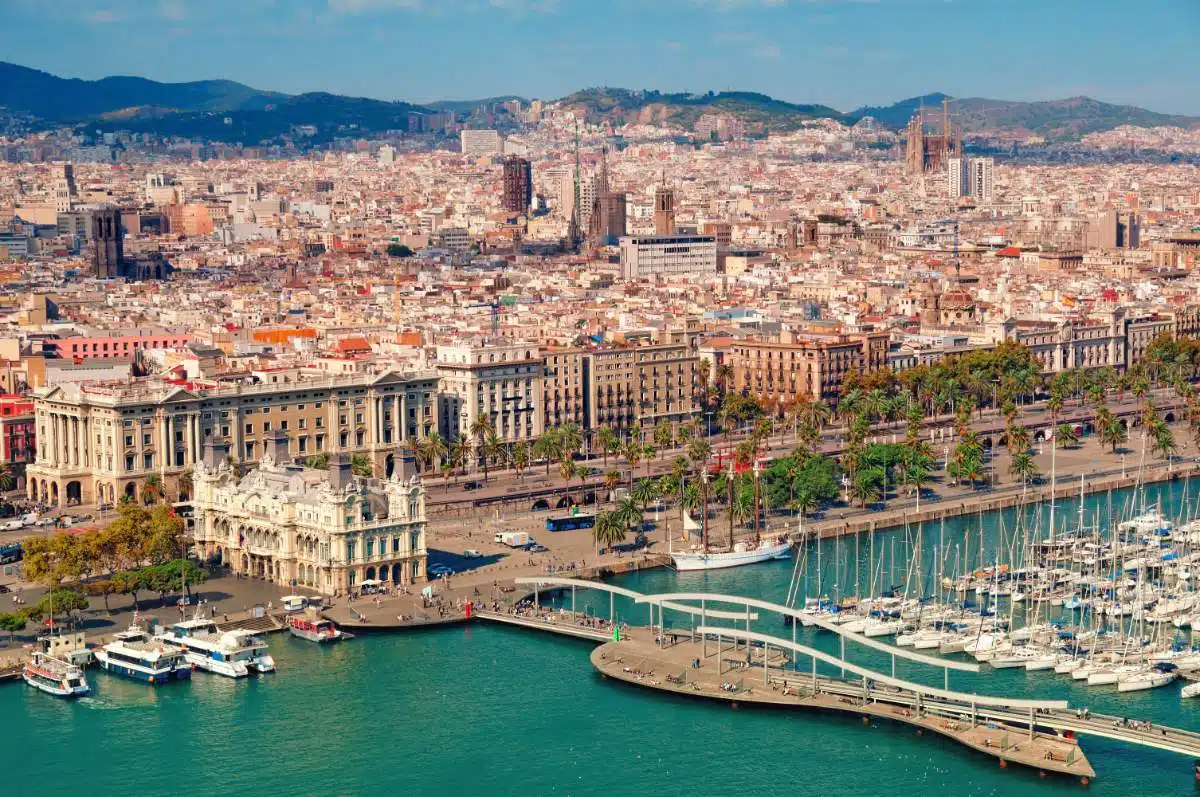 Art enthusiasts, this one's for you!
Dive into the world of Pablo Picasso with a skip-the-line guided tour of the Picasso Museum.
Explore the largest collection of his work and gain insights into the life and creativity of one of the 20th century's most influential artists.
This tour comprehensively looks at Picasso's genius, from early sketches to iconic masterpieces.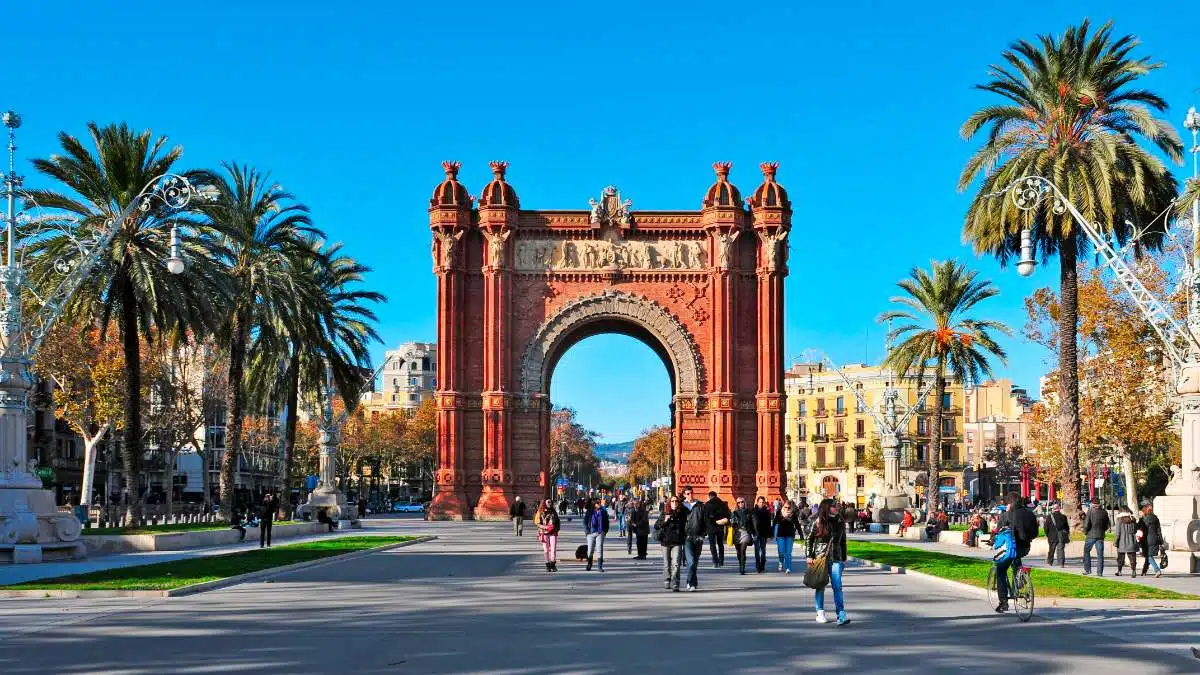 Combine spirituality and indulgence with a day tour to Montserrat Monastery and a Cava Winery.
Start with a visit to the stunning Montserrat Mountain and explore the Benedictine abbey, home to the famous Black Madonna.
Then, head to a local winery to taste the region's renowned Cava. It's a perfect blend of culture, nature, and gastronomy.
Step back in time with a 2-hour walking tour of Barcelona's Gothic Quarter. Wander through narrow alleys, discover hidden squares, and learn about the city's medieval history.
This tour offers a unique perspective on the city's past, from the Barcelona Cathedral to the Jewish Quarter.
Experience the charm of old Barcelona and uncover its secrets with a knowledgeable guide.
Book your walk through history!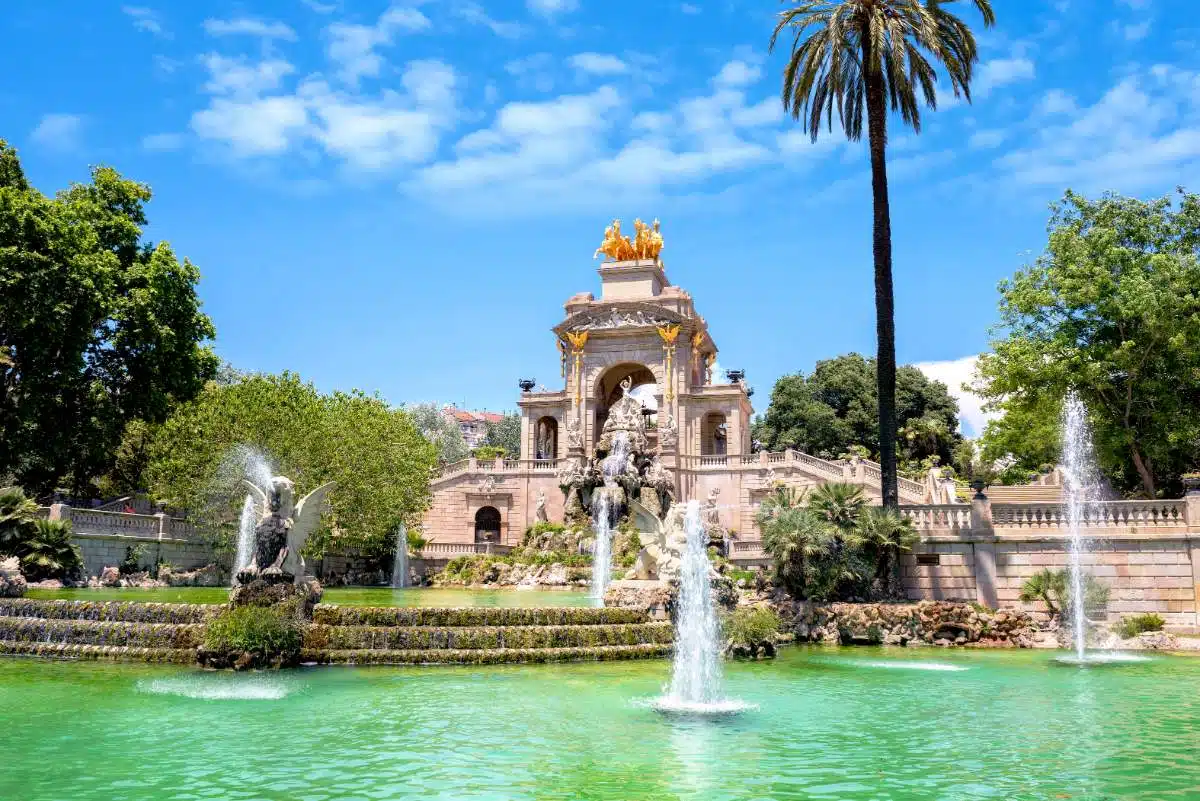 Experience the passion and intensity of Flamenco at Tablao Cordobes.
Enjoy a mesmerizing performance by world-renowned artists in an intimate setting.
Feel the rhythm, the emotion, and the artistry of this traditional Spanish dance form. It's more than a show; it's an unforgettable cultural experience.
Get active and explore Barcelona on two wheels!
Join a 3-hour bike tour with a small group and cycle through the city's iconic landmarks. From the beach to the historic center, this tour covers it all.
Enjoy the fresh air, the camaraderie, and the unique perspective that only a bike tour can offer. It's a fun and eco-friendly way to see Barcelona.
Frequently Asked Questions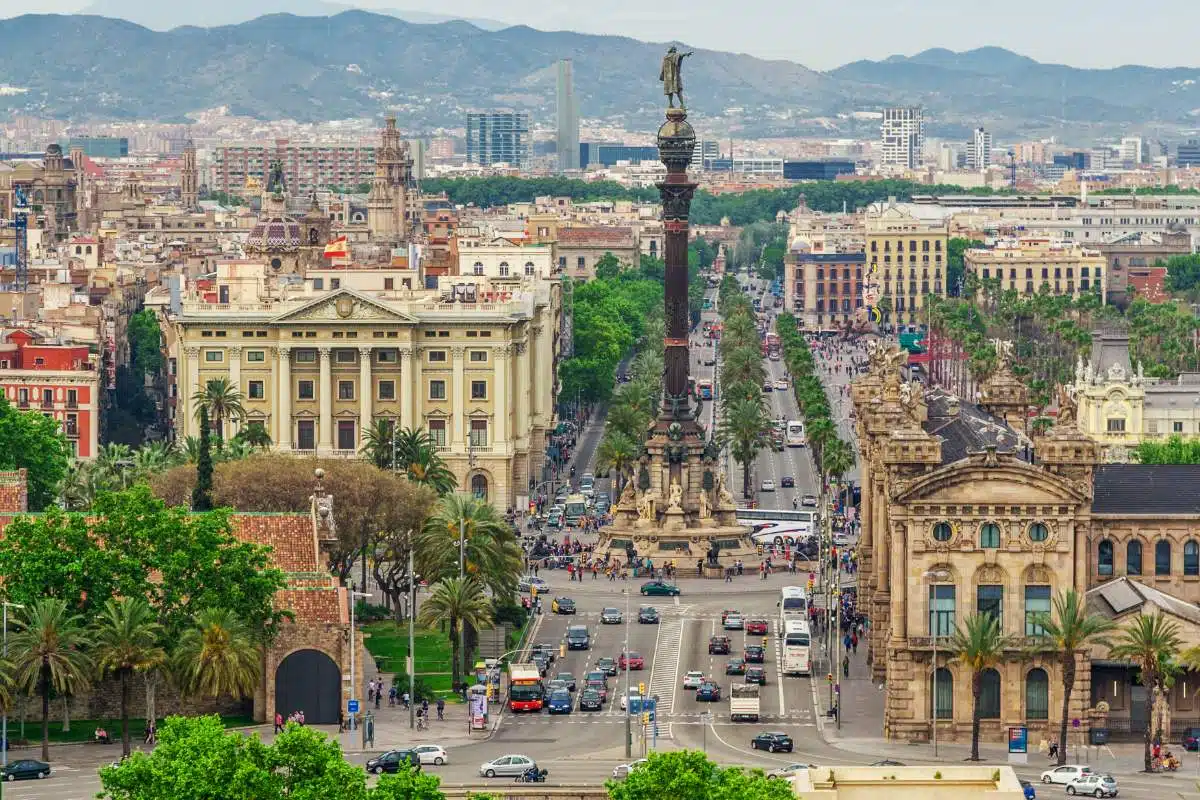 Best VPN for Travel: ExpressVPN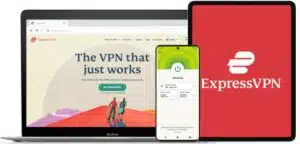 Heading abroad? Use ExpressVPN to access your social media accounts, unblock your favorite entertainment sites, and stay connected with friends and family. And get cheaper flights, of course.
Pros
✅ Next-gen, high-speed servers in 94 countries
✅ Works on iOS, Android, Windows, Mac, Linux, browsers, and more
✅ 256-bit AES encryption protects your data, even on hotel Wi-Fi
✅ Unblocks Netflix and other streaming sites
Cons
❎ No dedicated IPs
Get 3 extra months free of ExpressVPN when signing up for a 1-year plan. That's a 49% saving and a monthly cost of just $6.67! You also get a 30-day money-back guarantee.
What are the best Barcelona day tours for families?
Many of the day tours of Barcelona are family-friendly. The Hop-On Hop-Off Bus Tours and Park Guell Guided Tour are particularly popular with families. They offer flexibility and engaging experiences for travelers of all ages.
Can I customize my Barcelona day tour?
Some tours, like the Hop-On Hop-Off Bus Tours, allow you to create your own itinerary. Others may offer private or customizable options. It's best to check with the tour provider for specific details.
Are there any discounts available for Barcelona day tours?
Discounts may be available for group bookings, children, seniors, or during special promotions. Check the individual tour pages for the latest offers and deals.
What should I wear on a Barcelona day tour?
Comfortable clothing and footwear are recommended for most day tours of Barcelona. Specific tours, like the Flamenco Show, may have a more formal dress code.
Are the Barcelona day tours accessible for people with disabilities?
Many tours offer accessibility options, but checking with the tour provider is advisable to ensure that the specific needs are met.
Do I need to book Barcelona day tours in advance?
Booking in advance is highly recommended, especially for popular tours like the Sagrada Familia Guided Tour. It ensures availability and often provides skip-the-line access.
Are meals included in Barcelona day tours?
Some tours, like the Montserrat Monastery & Cava Winery Day Tour, may include meals or tastings. Check the tour details for information on inclusions.
Can I cancel or change my booking for a Barcelona day tour?
Most tours offer flexible cancellation policies, but reviewing the terms and conditions before booking is best.
What languages are available for guided Barcelona day tours?
Many tours offer guides in multiple languages, including English, Spanish, French, and more. Check the tour details to find the language that suits you.
Are there any unique or off-the-beaten-path Barcelona day tours?
Barcelona offers many unique experiences, from bike tours to Flamenco shows. Explore the options and find a tour that matches your interests and curiosity.
Embark on an unforgettable journey with the best Barcelona day tours. These tours offer a glimpse into the city's soul, from art and architecture to food and entertainment.
Don't miss the opportunity to explore, learn, and enjoy all Barcelona offers.
Book your adventure today and create memories that will last a lifetime!