This article may include a provided product or affiliate link. See footer for full details.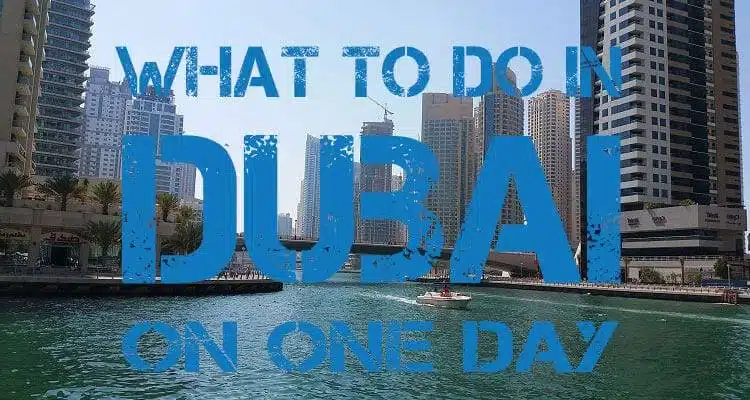 From Frankfurt, Germany I take the plane to Dubai where I have 24 hours to explore the city. The start and end point of my tour is the Grand Hyatt Hotel. Depending on the location of your accommodation you might want to do the tour in a different order. I mainly used the metro to get around and sometimes a taxi which is pretty cheap in Dubai.
1.  Dubai Mall & Lake Burj Dubai below the Burj Khalifa
The Dubai Mall was the first stop on my sightseeing tour. I think you can spend already three days only exploring the mall and its surrounding. It is huge, based on total area even the largest one in the world. Inside the mall is the world largest aquarium, an ice rink, more than 1.200 shops, an indoor theme park and much more.
2. Sunset beach next to Burj Al Arab
I guess this is one of the most famous photo subjects of Dubai, but also the beach itself is very nice.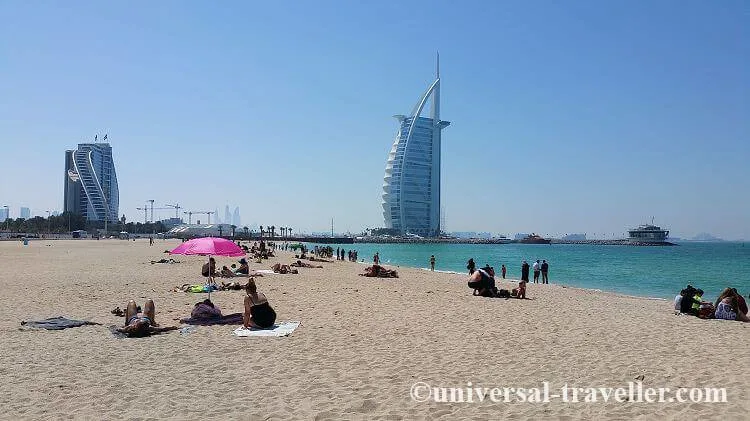 3. Marina
The Marina is without doubts a special place and a Must-See when you are in Dubai.  Along the water promenade there are many nice restaurants with fair prices. I ordered lunch with desert and a drink and paid about $25.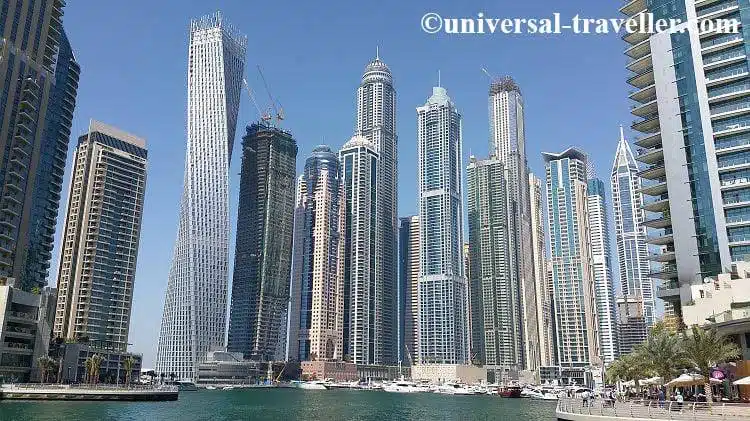 4. A taste of old Dubai – Abra water taxis across the Creek
You should not miss a tour with the Abra water taxis across the Creek. The crossing takes about 4 minutes and costs only 1AED (about $0.3). On the other side you can visit the old souks (markets).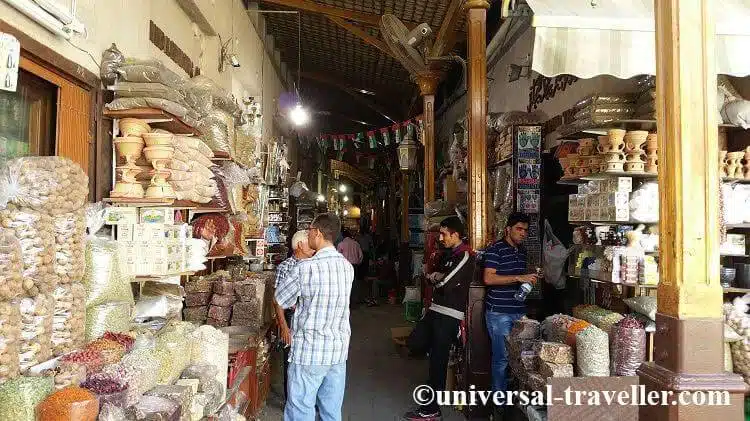 5. Cruise along the Dubai Creek
6. Dubai Fountain – Water & Light Show at Burj Khalifa Lake
The Dubai Fountain is the largest water fountain in the world and takes place every evening from 6pm in an half-hour rhythm. The last show starts at 11pm.
Other things you could do and see in Dubai. Unfortunately I haven't had the time for it.
Visit Burj Khalifa, the highest building in the world. Handy hint: It is cheaper when you reserve the tickets to the Burj Khalifa Observation Deck in advance.

Mall of Emirates – One of the largest and latest malls in Dubai. Here you can even go Skiing and Snowboarding.

Get to know old Dubai. Visit the Heritage House, the Al-Ahmadiya School, the Heritage & Diving Village, the house of Sheik Saeed Al-Maktoum and the Dubai Museum in the old fortress Bur Dubai.

Desert Safari

Big Bus Dubai: Hop-On Hop-Off Sightseeing. The tickets are quite expensive but include the entrance to many sights. You can choose between 24 hours, 48 hours and 7 days tickets.

Wild Wadi Waterpark next to Burj al Arab Hotel.

Shopping
How to get around?
The cheapest way to get around in Dubai is by metro. A day ticket costs about $6.50 and you can get almost everywhere.  However, to some places like the Sunset Beach you need to take a cab which is also quite cheap in Dubai.
Some useful vocabularies
Hello – As-salám aléikum
Good evening –  Masá al-chéir
Goodbye – Ma'a-s-saláma
You're welcome – Áfwan
Please – Min fádlak
Thank you – shókran
Yes – Na'ám
No – La
I don't understand – Ma'fahémt
Logistics
Cheap Flights:
My top choice is kayak.com. You can easily search for the best fares over 30 days or see where you can go on your budget. My favorite airline is Qatar Airways, I especially like the on-demand menu in Business Class. 
Hotel Deals:
I would recommend checking out Agoda.com. It is one of the leading hotel sites with worldwide more than 500.000 hotels. Other sites I check are Booking.com and Expedia. Trusted Housesitters connects you with home and pet owners who need a sitter when going away. Another great option is Airbnb – Use this link to get $40 off your first stay. Visit TripAdvisor for hotel reviews.
Are you on Pinterest? Pin this!
Universal Traveller – Luxury Adventure Travel