More and more people are swapping their home and their regular life for the "van life" adventure.
Be free as a bird, discover the world and always have your home with you.
The big advantage of traveling in a campervan is that you can save the costs for hotels and restaurants.
You always have your own house with you and can prepare your own meals.
However, there are more or less apparent costs when traveling in a van. To spare you from unpleasant surprises, I have listed the biggest van life costs here.
Read also:
1. The acquisition of the campervan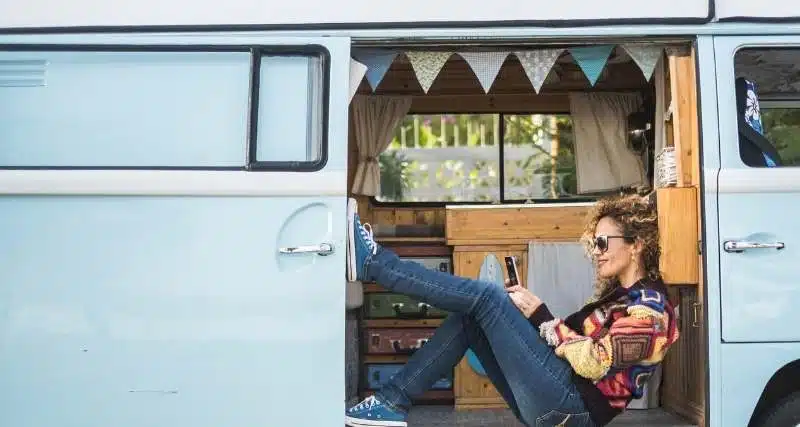 The biggest and most obvious cost item is, in most cases, the purchase of the van. The price range is enormous, depending on how much luxury you want and how big your budget is.
You should think carefully about what you need and invest a little more before you pay more to build things in later.
Of course, you don't have to buy a fully developed campervan; you can also expand a normal box van according to your ideas.
2. Possible costs for expansion or modifications
If you decide to expand your van yourself, you can save costs if you do as much as possible yourself. Manual skills required!
Of course, you still need a certain budget for material and equipment, such as a refrigerator and solar system.
3. Interior fittings
You should also not underestimate the costs of interior fittings, such as duvets, pillows, crockery, cutlery, cups, gas bottles, and cleaning agents.
Most parts can be obtained cheaply, depending on requirements. However, even smaller purchases add up very quickly.
4. Fuel costs
The more you drive, the higher your fuel costs are, of course. In addition, the cost per liter of fuel varies greatly from country to country.
5. Car insurance
As with a normal car, you will, of course, also need vehicle insurance for your campervan. In addition, in most cases, it makes sense to ensure the "contents" of the van against theft.
6. Repair and maintenance costs
A repair usually has to be done when it is least needed. Especially with older vehicles, you have to expect that something will break at any time.
The costs can soar quickly depending on the damage and the country. So it's best to set aside some money for unpredictable repairs. It is an advantage if you can repair smaller things yourself!
7. Possible costs for a campsite
Wild camping is not allowed in all countries, and you might want to use a real shower every now and then and stand in a place with fresh water and electricity for a few days.
8. Sewage costs
Having your own shower and toilet onboard definitely makes you more independent and a luxury that I wouldn't want to do without.
As with all things in life, however, there are pros and cons. One disadvantage is that you have to take care of the sanitation.
The wastewater in a motorhome and campervan is divided into two categories: Blackwater and Greywater. Blackwater is the wastewater from the toilet, and Greywater is the dirty service water, for example, from the shower or sink.
You can dispose of the wastewater at special dump stations at many campsites or at gas stations.
Some of the dump stations are free of charge, but sometimes you have to pay a small fee. It is definitely cheaper than simply dumping the water illegally. There are high fines for environmental reasons – and rightly so!
Are there any other hidden costs that I haven't mentioned yet? Post them in the comments below the article!
Best VPN for Travel: ExpressVPN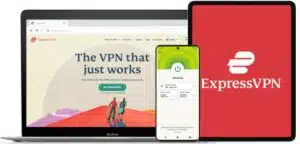 Heading abroad? Use ExpressVPN to access your social media accounts, unblock your favorite entertainment sites, and stay connected with friends and family. And get cheaper flights, of course.
Pros
✅ Next-gen, high-speed servers in 94 countries
✅ Works on iOS, Android, Windows, Mac, Linux, browsers, and more
✅ 256-bit AES encryption protects your data, even on hotel Wi-Fi
✅ Unblocks Netflix and other streaming sites
Cons
❎ No dedicated IPs
Get 3 extra months free of ExpressVPN when signing up for a 1-year plan. That's a 49% saving and a monthly cost of just $6.67! You also get a 30-day money-back guarantee.