The ultimate list of Van Life Tips and Tricks to prepare for your Van Life Australia adventure. Insider tips by Jade and Kev, who were living in a Van in Australia for one year.
Whether you convert a van into a new home or rent a pre-built vehicle from a company, you're going to have an incredible time living the van life in Australia.
Although you might want to jump straight in and drive away, being prepared is key for a successful adventure!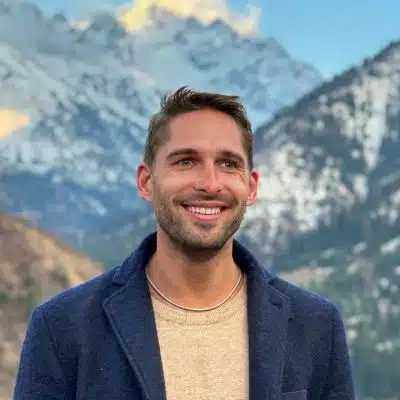 Make sure that you do your research before spending any money on a campervan or caravan.
We've put together a list of 20 tips to help you make the most of life on the road. Enjoy your trip of a lifetime.
Read also: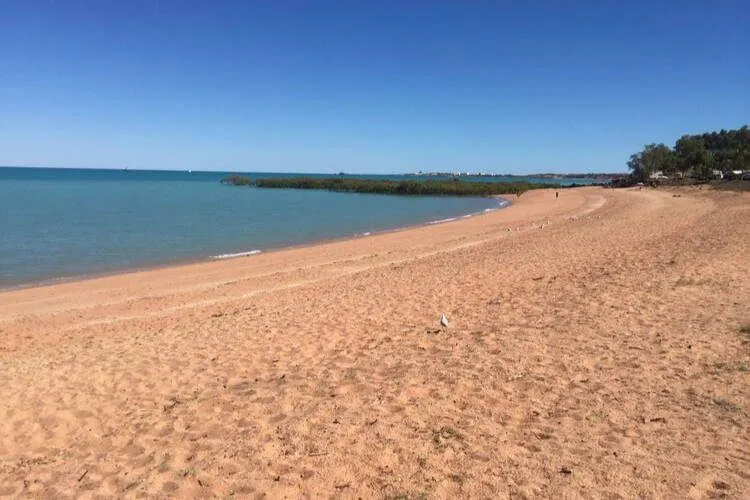 Camping at caravan parks and campgrounds every night can get really expensive. A great way to save your dollars for more fun things is to free camp!
There are many websites and a few handy apps that can help you find a free camping spot.
Our top website recommendation is Free Range Camping, and the best app we used was Camper Mate.
Sometimes a free camping spot might be a rest area off the side of the road in the middle of nowhere, or it might be a cozy campsite on the beach with incredible views!
If a place is free, the facilities usually aren't great, but most have toilets. If you are really lucky, you might find a place with a shower too, although the chances are that it will be cold!
Although you might have to pay for a parking permit, some National Parks have some amazing free campsites with nearby trails, waterfalls, and wildlife to find!
Ensure that you respect the local area and leave no trace once you are ready to drive on.
Get Your Guide helps you find the best tours wherever you are heading to. It's usually the first website I check when I plan a trip to a new place.

2. Know how to change your oil, water and tyres
This is really important whatever vehicle you are driving.
If you break down in the Australian outback, it might be hours until someone drives past, so you need to be able to independently fix small problems with your van without panicking.
It's not too hard to do any of these things, and you can always watch a few YouTube videos to make sure you know what you are doing.
If you are renting a van, ask the mechanic to show you if you aren't sure! You don't want to waste time or money on a simple oil change if it can easily be done independently.
3. Living in a Van – Go meat-free
I know that Australia is pretty well known for its friendly BBQs, juicy pies, and dinosaur-sized steaks, but meat can be expensive down under.
You might also save space in your fridge if you're lucky enough even to have one – if you don't, then go meat-free should be even more of an option.
On top of that, eating less meat can only be a good thing for the environment, so it's an easy way to do your bit to combat climate change – after all, you are driving around a huge country, so you could probably do with minimizing your carbon footprint!
There are some super easy, cheap, and tasty veggie meals. You could use lentils and beans instead, like chilli con Carne, curry, and Shepherd's pie. Half the time, you won't even miss the meat!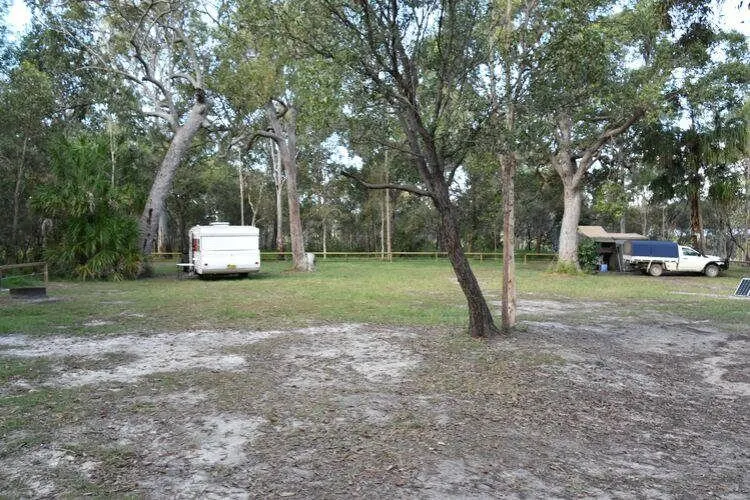 There is nothing worse than having to shove your wet toiletries back in a cupboard where germs are having the time of their lives!
Get a hanging bag – they're cheap on Amazon or in a local shop like Target – and it can dry off whilst you drive. It also makes showering easier because you don't have to spread all your toiletries on a dirty campsite bathroom floor!
Always keep a pack of baby wipes in there, too – van life isn't always glamorous, and you might not actually find a shower for a day or two!
Another lifesaving item to keep with your toiletries is a pair of plastic shower shoes. I went full nerd and bought some Crocs, but any cheap flip-flops will do.
Trust me; you do NOT want to be walking barefoot into a public shower!
Are you looking for a campervan gift? Then check out this post with cool van life gift ideas.
Little critters get everywhere on the road, and once they've found your food, they don't leave! Ants, flies, and mice are probably your worst threats, so ensure your dry food is properly sealed when you aren't using it.
Don't rely on the packaging the food came in because cardboard does not keep mice out!
You also should never keep food or bins outside at night because this is when the bigger dudes will come – yes, kangaroos, wombats, and dingoes will dig around in your rubbish!
6. Avoid driving between dusk and dawn
If there is one tip that you take away from this list, please let it be this one. Between dusk and dawn is the time when the wildlife comes out in Australia.
Kangaroos are especially dangerous because they become fascinated with your headlights, so jump out in front of your vehicle. These animals can be HUGE – think 2 meters tall and 90kg in weight.
Obviously, the kangaroo will lose in a fight with a moving van, but the damage it can cause to your bonnet can be disastrous.
Not only might your van need repairing, but it can also knock your confidence as a driver. It's really not worth the risk of having a terrible time driving around the rest of Australia for the sake of one late-night drive.
Always plan your route so that you know you can reach your campsite before dusk.
7. Keep at least 5l of water per person per day and 5l extra for emergencies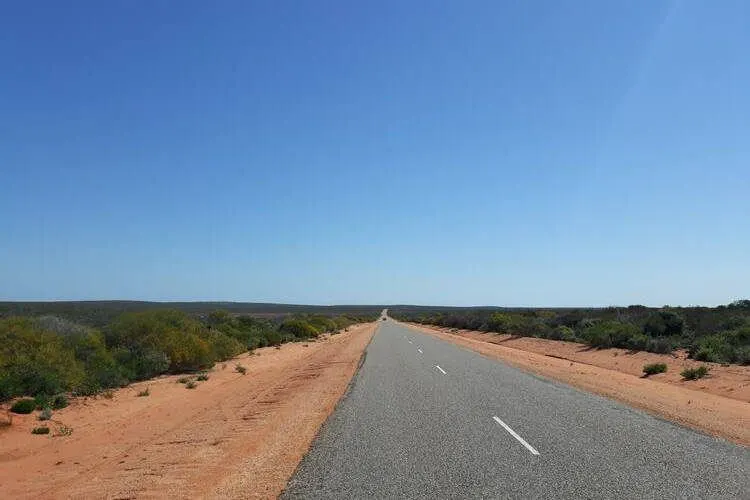 Australia has some crazily long and remote roads. You might be driving along a stretch of highway for hundreds of kilometers without seeing another person.
This means that it is super important to be self-sufficient for a while, so you can survive without someone else's help if anything goes wrong!
In the summer, Australia gets really hot – in the outback, it can reach 50 degrees. You do not want to break down and run out of water here!
Always keep hydrated and have enough reserve water to keep you going for another day or so, just in case.
8. Van Life Tips – Carry a physical map
What did people do before Google Maps??!
I spent a lot of time turning wrong corners and following dead-end roads probably.
But in reality, an up-to-date physical map could save you if your phone battery dies!
Sat navs are pretty much non-existent anymore because of the rise of phone maps, so it's unlikely you'll have one of those.
Phones are great for so many things, but if you rely on them for everything, then chances are you'll be stung at least once with a dead battery!
Don't risk it – keep (and know how to read!) a map in your car just in case!
9. Take a shovel for bush poos
Unfortunately, nature sometimes calls at the most inconvenient times. You might be 100km from the next town with only the dusty roads to keep you company when suddenly you're caught short – what do you do?!
Well, unless you have a spare poo bucket (not exactly hygienic when you're sleeping + eating in this van!), then you'll have to find a spot behind a bush and do your business there.
It's all-natural, yes, but etiquette also requires you to scoop and bury whatever you have left behind.
You do have to take your toilet paper with you, though!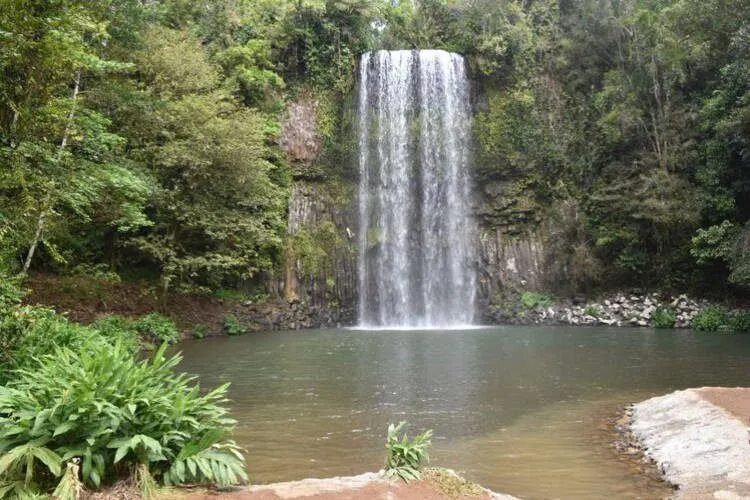 10. Invest in some good curtains
If you are renting a van, you'll probably be provided with decent curtains anyway.
If not, or you're converting a vehicle, it's an excellent idea to invest in some decent curtains that are dark but not too thick.
The sun in Australia is a beast, and you don't want to cook yourselves if you sleep in late, but you also don't want to be woken up at 4 am with the sunrise!
11. Fuel up in large supermarkets in bigger towns to get the cheapest price.
Petrol in Australia isn't actually that expensive compared to the UK, so we were pleasantly surprised most of the time when filling up our tank.
However, we still wanted to get the best deals, and sometimes we would recoil in horror at the prices if we picked a bad place to stop!
Plan where to get your petrol by using Fuel Map. You can find the cheapest and nearest stations, as well as record your usage and fuel economy!
It's convenient to keep track of how much you have spent and how many liters your car has used – good information if you are planning on selling your vehicle!)
12. Plan a rough route before you go anyway so that you don't choose the wrong season
When you think of Australia, you probably imagine sunny beaches and hot deserts. While you do get those, there are some seasons, that you really should avoid on your road trip.
This means planning well in advance because you don't want to be visiting the Northern Territory in the wet season!
Equally, you'll probably want to avoid traveling through South Australia in the winter (June – August, remember!) because sleeping in an unheated van whilst it snows outside isn't exactly anyone's idea of fun!
Be impulsive on what to do and where to stay by all means, but definitely know which regions are good for traveling before you go!
13. Do regular maintenance check-ups and keep all logs for selling/insurance
It's important to keep your van in tip-top shape because the chances are that you will be driving a vehicle that has hundreds of thousands of kilometers on the clock (our rental had already been 600,000kms!).
Not only that, but you really don't want to be shelling out to fix things that could have been easily avoided (see tip #2 above!).
Another reason to keep maintaining the van is that when you come to sell it, buyers will want to know how well it runs and if there have been any problems with it.
If you can give them the receipts of the most recent service and any work that has been done, you're more likely to be able to sell because people know they can trust what you are saying.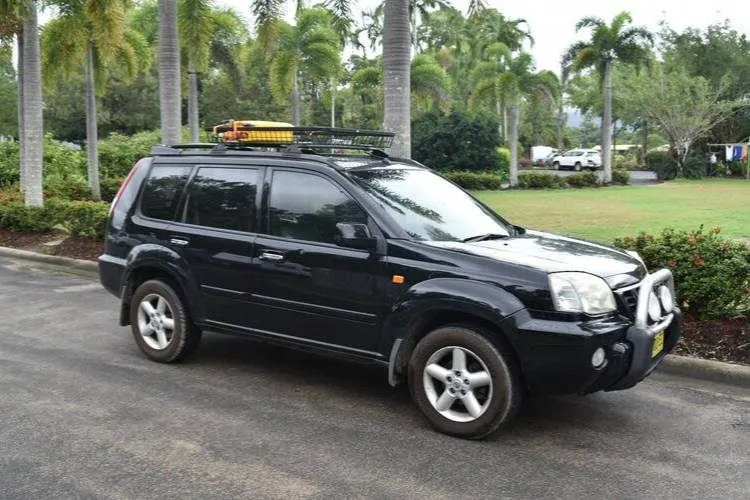 14. Be aware that access roads might not be sealed or easy to drive on
This is especially important I you are renting a vehicle because most companies will not cover unsealed road driving on the insurance.
This means that if you get stuck on a road that you shouldn't be driving down, you'll end up paying a lot of money to be towed plus anything that it costs to fix damages to the vehicle.
Most companies also charge you if they work out that you have been down unsealed roads even if there is no damage – just don't risk it!
Even if you have your own van, you still need to be careful.
Hi-top vans are especially dangerous on unsealed roads because it is so much easier to unbalance. If you can see the end of the road, it's usually okay but do your research.
Most paid campgrounds will have decent enough access, and if you're visiting a free campsite, then check reviews on Free Range Camping or WikiCamps/CamperMate, as people will generally report back how easy it was to reach the site.
15. Keep specialised first aid kit in the vehicle ad make it easy to access.
You should always have a fully stocked first aid kit in your van. It's essential to know exactly where it is and store it somewhere safe and easy to access.
Choose a kit with enough resources to help you with simple emergencies and consider buying one that's a little more substantial.
Familiarise yourself with your kit and learn when and how to use everything g in it. Make notes if you need to, but a good kit will usually come with a small information card explaining its contents.
16. Consider renting rather than buying a van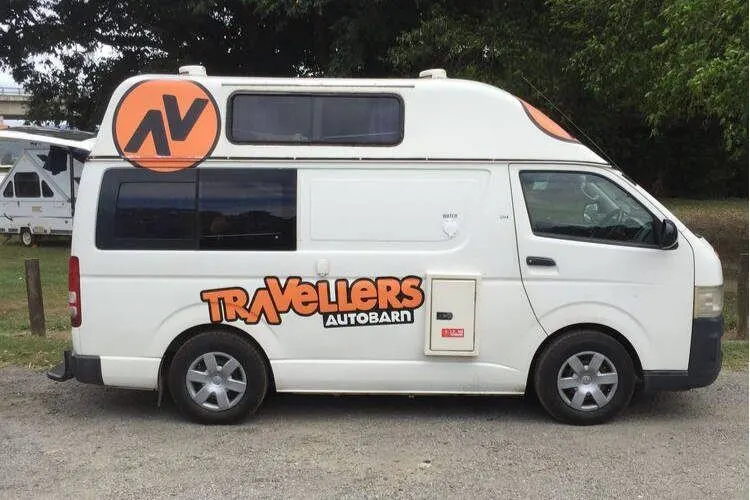 I've mentioned a few times how some people will have bought their own vans, and others will have rented.
We personally did both – we had a car towing a caravan for the first part of our trip, and when our car died, we rented a campervan from Traveller's Autobarn.
We originally bought our setup because we wanted to sell it at the end and not make too much of a loss – essentially not spending any money on transport.
That didn't work out for us but actually renting wasn't too bad either.
It meant that there was no rush for us to sell at the end of our trip. We saw many people frantically bringing the price of their vans down because they had a flight to catch and no one wanted to buy them.
It also meant that we weren't responsible for the repairs if anything went wrong (unless it was our own fault, of course, but we are pretty reliable drivers).
Another reason renting was helpful was because we knew that we weren't being sold a dud! We were really nervous shopping around for cars at first because you spend a lot of money and then there is a risk it could break down 2 weeks later – exactly what happened to us!
One downside of renting is that you are restricted on where you can go, as I mentioned earlier. We couldn't travel down some access roads, which meant we missed some incredible campsites in Western Australia.
17. Always take toilet paper and hand sanitiser to the rest stop toilets
Rest stops are convenient for staying somewhere safe overnight for free. However, because they are free, the facilities can be dirty and not exactly glamorous. Some will be fine but make sure you always take your own toilet paper and hand sanitizer just in case!
18. How to live in a van – Buy a hand-held hoover
This might sound obvious but keeping the van clean is super important! When you live inside such a small place, things can get messy and dirty really quickly, but it's not a nice place to be.
A dustpan and brush can do the trick, but a hand-held vacuum cleaner is quicker and easier to use. A quick run around the van will take 5 minutes, and it's amazing what a difference it can make.
Being organized is also the best way to live so that you can always find things you need, even if you have had to stuff them into a tiny random corner.
It's also much better when you can just drive away the next morning rather than spend 30 minutes tidying everything away so that all of your belongings don't fly everywhere on the journey!
19. Download films and music to have offline
Even if you don't have a laptop or tablet, use free WiFi spots to download TV shows and films to your phone. Living the van life is fun and exciting, but some nights you will just want to chill in the evenings without using much brainpower!
For the long drives, upgrade to Spotify Premium so you can listen to your favorite playlists offline.
There isn't much service across the outback, so you will regret not downloading some tunes if you drive for 6 hours!
20. Don't start on a ridiculously low budget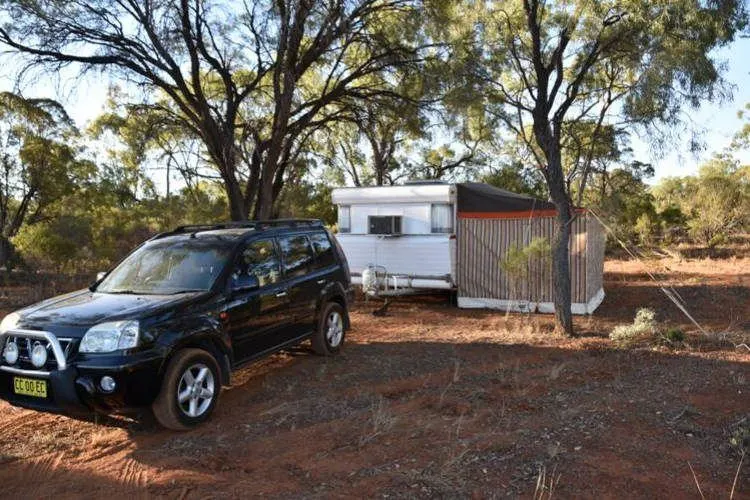 I'm all for traveling on a budget and watching the pennies, but if you can't actually afford any decent food, you can't afford to stay in a nice campsite now and again, and you can't spend cash on fun activities – what is the point!?
Save up your money and save enough to treat yourself to the things you want to do. Stay in free campsites and eat a lot of pasta if you are happy to, but make sure that you can also have that beer, enjoy that hot shower or take that boat trip if you want!
Traveling around Australia in a van is such an awesome experience. Hence, you want to actually enjoy your memories from it – not possible if you only go with the bare minimum funds!
These are our top tips for living a great van life in Australia. Personally, we think that #1 and #12 are the best planning tips for you. The most important safety tips are #6 and #7, and #15, and #20 is the main thing so that you can enjoy your trip!
Are you planning on traveling to Australia in a van soon? Let us know in the comments if you have any questions about van life!
Best VPN for Travel: ExpressVPN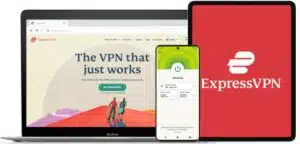 Heading abroad? Use ExpressVPN to access your social media accounts, unblock your favorite entertainment sites, and stay connected with friends and family. And get cheaper flights, of course.
Pros
✅ Next-gen, high-speed servers in 94 countries
✅ Works on iOS, Android, Windows, Mac, Linux, browsers, and more
✅ 256-bit AES encryption protects your data, even on hotel Wi-Fi
✅ Unblocks Netflix and other streaming sites
Cons
❎ No dedicated IPs
Get 3 extra months free of ExpressVPN when signing up for a 1-year plan. That's a 49% saving and a monthly cost of just $6.67! You also get a 30-day money-back guarantee.