Road trips are such a great way to see more of a destination and perfect for those travelers with a sense of adventure. Find here the best road trips.
If you fly in and out of a city, you will likely see the main tourist attractions, but a road trip allows you to see more than just the touristy sites and get among the locals.
If you see a sign for something which grabs your attention – go for a detour and check it out. Road trips are perfect for those travelers with a sense of adventure.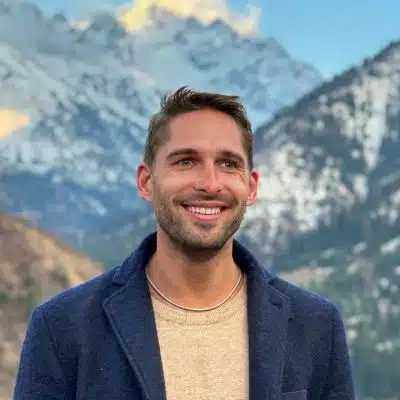 We recently asked travel bloggers to tell us about their best road trips in the world.
We got such a great response from bloggers telling us about the best road trips from worldwide, including South Africa, Scotland, Morocco, and Switzerland.
These road trips include spectacular landscapes, a range of outdoor activities, and opportunities to see wildlife.
So if you need some inspiration for your next vacation, check out the best road trips in the world and start planning your trip with this printable road trip planner!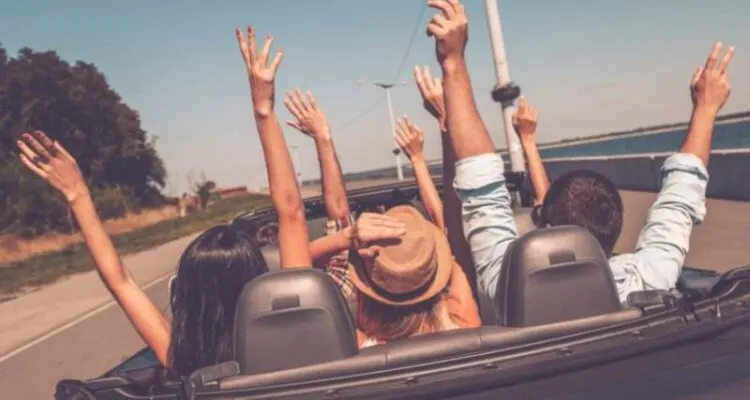 The Best Road Trips in the World
1. Road Trip Garden Route, South Africa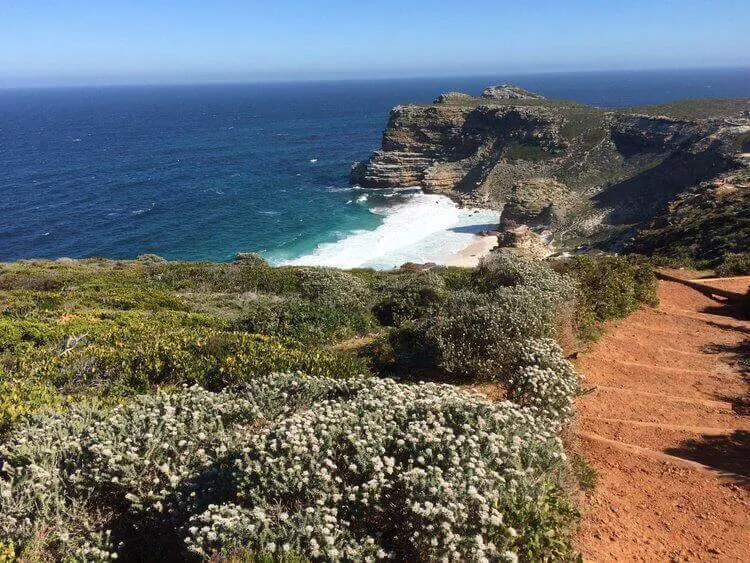 2017 was a great year for me, but by far, my greatest adventure was driving the Garden Route in South Africa.
I hadn't planned on visiting South Africa this year, but a combination of spontaneity and cheap flights encouraged me to visit a country I had long wanted to visit this summer.
As well as visiting Johannesburg, going on safari, and spending time in Cape Town, a big part of my reason for wanting to visit was to drive the Garden Route.
The Garden Route is a 300-kilometer stretch of South Africa that extends from Mossel Bay in the West to Storms River in the East.
Although quite a small drive-in comparison to many other driving routes – Route 66, for example – the Garden Route is incredibly diverse in its wildlife, landscape, and range of outdoor activities.
On and around the Garden Route, wildlife includes baboons, elephants, tortoises, sharks, whales, and ostriches.
Some of these animals (such as sharks) are best viewed as part of an organized tour, while others (such as tortoises and baboons) are often found randomly along the side of the road.
I ended up seeing whales spontaneously from the coast and as part of a tour, but I'm glad I booked the tour just in case I didn't manage to see them from the coast.
As well as a diverse range of wildlife, the Garden Route also has a fantastic variety of outdoor activities to choose from.
This includes bungee jumping, zip-lining, shark diving, ostrich riding, white water rafting, kayaking, canyoning, hiking, mountain biking, and paragliding.
The combination of the diverse range of wildlife and the incredible offering of outdoor activities means that there's no shortage of things to do on the Garden Route.
I spent two weeks exploring it but could easily have added in another week. If you're looking for a great adventure for 2018, consider driving the Garden Route in South Africa.
James from Worldwide Shopping Guide
2. The North Coast 500, Scotland
We had many great adventures in 2017, but one of our favorites definitely has to be embarking on Scotland's North Coast 500.
The North Coast 500 is Scotland's answer to the famous "Route 66." It's just over 500 miles of scenic driving.
The route traditionally starts in the northeastern city of Inverness. From there, you can head into the Northern Highlands, passing dramatic cliff faces, surreal beaches with turquoise water, and winding roads.
Besides the beautiful landscapes, you will also find plenty of whisky distererillies, breweries, restaurants, and castles!
Wildlife is abundant as well. You will definitely see a few thousand sheep, some highland cows, and if you're lucky, even some stag and hens.
We made this trip in December. The whole route took us eight days; however, I would recommend allocating at least 10 days for the trip.
We found ourselves stopping for photos about every 10 minutes as the route is just so beautiful. Neither of us knew Scotland could be this scenic.
We just thought it was filled with old castles and lots of sheep. That's why a road trip along the North Coast 500 is an absolute must!
My favorite stops along the way we see the Scottish stags in Reraig Forest, mountain biking along with the heather in Invershin, and stepping foot in the stunning exploring in Smoo Caves.
If you're going in high season (April-September), make sure to book ahead. This route is popular!
Tip: On Goboony, you can hire a motorhome for your road trip on the North Coast 500 from a local owner. You can find more information here: Motorhome hire UK.
Natasha & Cameron from The World Pursuit Travel
3. Road Trip in Morocco
I'm a lucky girl… I've been visiting Morocco since I was a child. For some reason, it occupies a large place in my childhood memories.
I even suspect I've been there fewer times than I think I've been… My parents had friends there and kept going back.
For me, it created a bank of wonderful memories, populated with friends, exotic foods, and beautiful scenery.
And now, Morocco still has this incredible appeal. In 2017, I made Morocco my greatest adventure. I took one of my best road trips with my father, who knows this country even better than I do.
The first section was a round trip starting in Tangier and visiting the Rif Mountains, Tetouan, and Chefchaouen, the Blue Pearl…
The best way to do that in the amount of time we had was to get our own vehicle.
I recommend booking your car with a well-known international hiring company, as I heard stories of scams with local companies. Of course, there were a few surprises but nothing we couldn't overcome.
We didn't get the exact car we wanted, it was low on petrol, and the car was dusty. The latter was fine, as it made us look more local and less like tourists!
I found driving in Morocco easier than expected. Indeed, the roads are a lot better than they used to be, there are fewer run-down vehicles, and people respect road rules more.
There is a strong police presence along the roads, which we found quite reassuring.
Still, I would describe driving as reasonably competitive, and you have to be very alert. Also, it is better to get your petrol or diesel off international brands.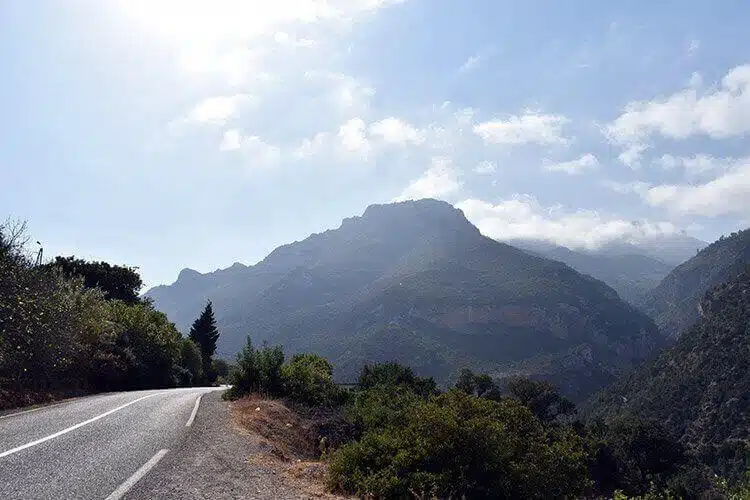 Driving gave us a unique freedom to explore on our own terms, at our own pace.
The North Moroccan coast has some dramatic scenery and interesting historical points.
Because the distances are not so great, you can go from the coast to the mountains quite easily, giving your road trip a great diversity.
In Tetouan and Chefchaouen, we parked the car in designated carparks where someone watched over it.
My final recommendation would be to get a local sim card so you can access Google Maps; this again worked really well for us.
Moroccan cities are fascinating, but enjoying the scenery as part of a road trip shouldn't be missed.
With a few simple precautions and good preparation, a road trip in Morocco is accessible to everyone and will make your trip memorable!
Delphone from Lester Lost
4. Karakoram Highway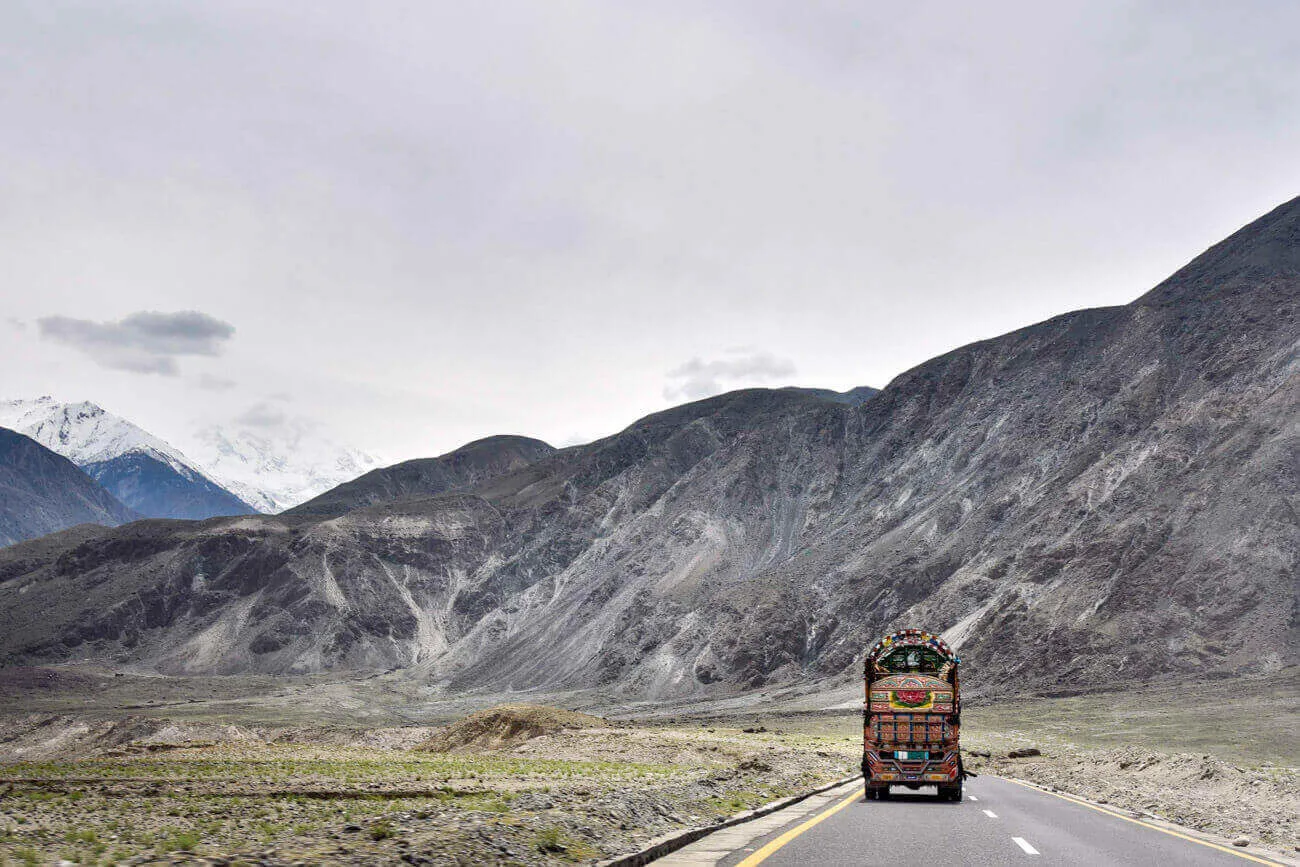 What was once a very important "Silk Road'' route where thousands of traders, civilizations, and empires traveled today has become one of the best road trips in the world, as the Karakoram Highway goes through the three highest and greatest mountain ranges on Earth: the Himalayas, the Karakoram, and the Hindu Kush.
This is, probably, the only place in the world where you can look at an 8,000-meter high mountain from the window of your car.
Linking Pakistan with far west China, from Islamabad to the Uighur city of Kashgar (Xinjiang), this 1,300 km of striking landscape and cultural contrasts also go through the highest paved road in the world, going over 4,800 meters above sea level at Khunjerab Pass, the Pakistan – China border, the highest international border in the world.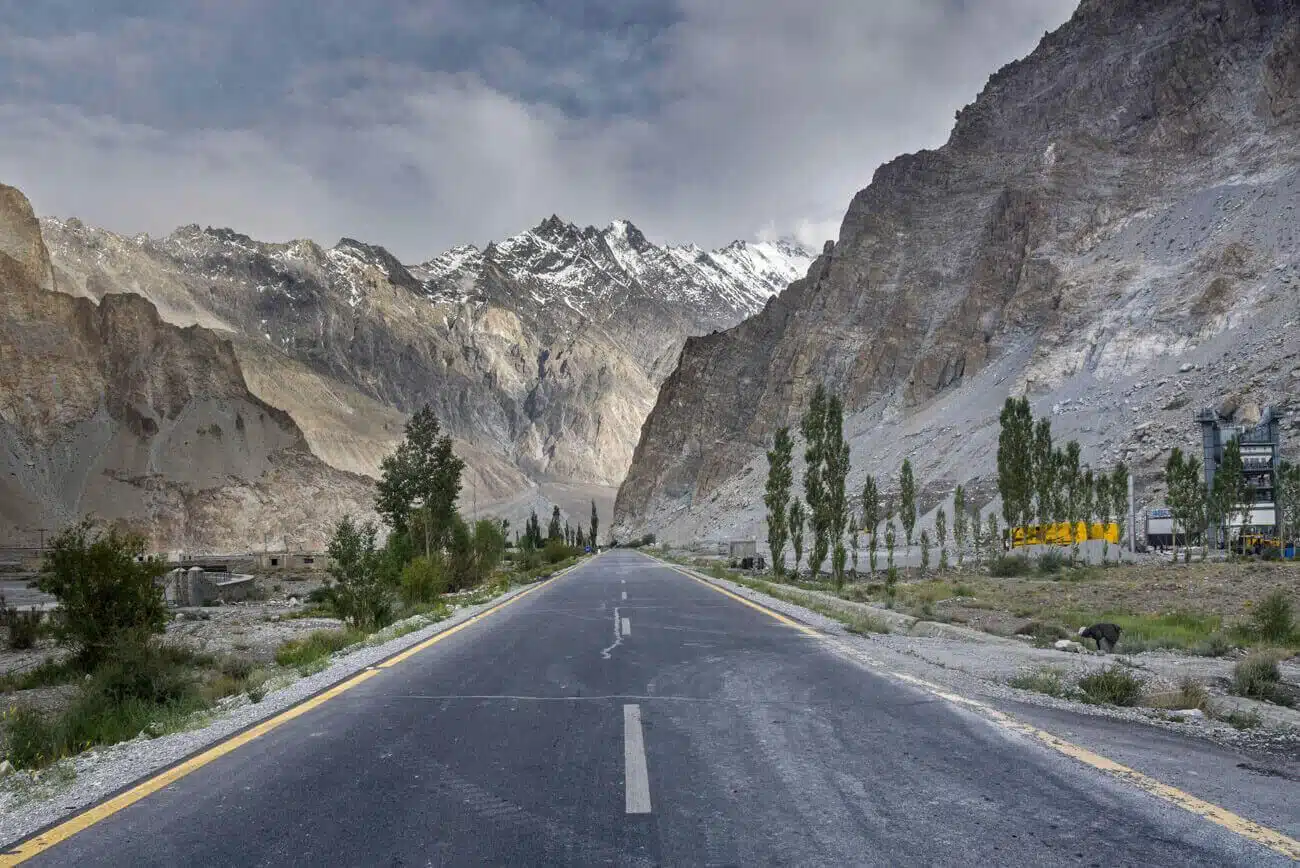 Given the awesomeness and the extreme conditions, it was built, the Karakoram Highway is today considered the 8th in the World, one of the reasons why, for decades, it has attracted travelers coming from all over the world, who didn't want to miss driving or hitchhiking along with the architectural masterpiece.
But this is not all. As it is formally called, the China-Pakistan Friendship Highway is also home to a huge number of cultures and ethnic groups: from the Tajiks of Tashgurkan to the Ismailis in Hunza and the Uighurs in Xinjiang.
The Karakoram Highway is definitely, the ultimate adventure and a journey that should be on everyone's bucket list for 2018.
Joan from Against The Compass
5. Switzerland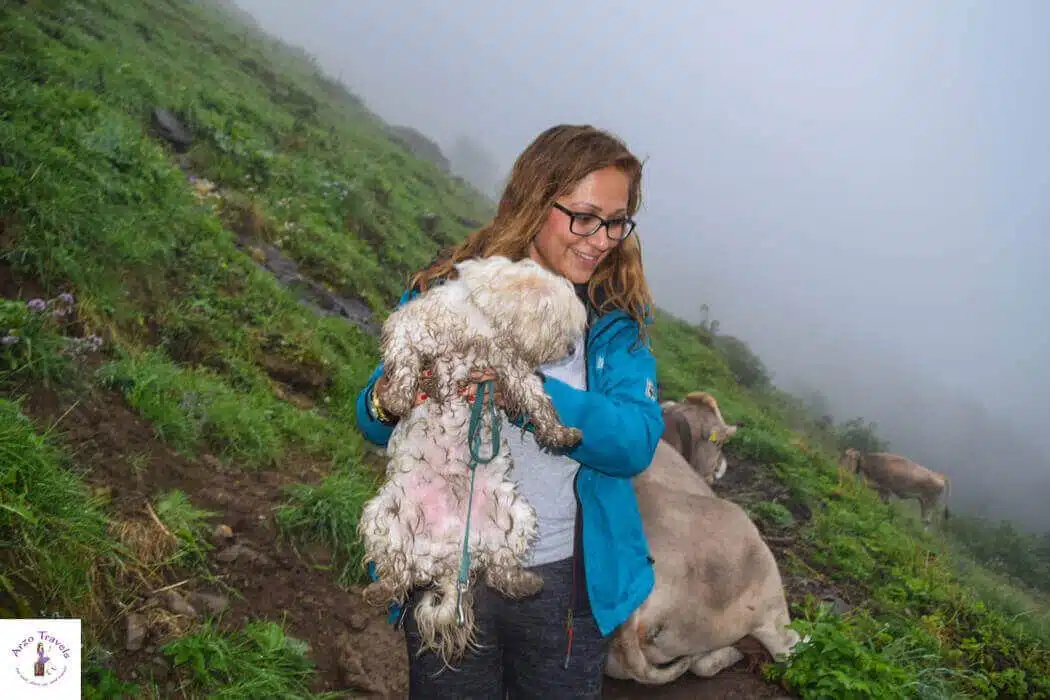 The biggest travel adventure in 2017 was probably my 5-week road and train trip to Switzerland – with my little dog.
Though I visit Switzerland annually and often for several weeks, this trip was epic and special.
Five weeks of road tripping in Switzerland is an adventure itself – however, there is one particular day that I probably will not forget so easily: The day I hiked, and a cow decided to make some problems!
Though I tried to plan my activities according to the weather forecast, I visited Ebenalp Mountain on a foggy day in the canton of Appenzellerland.
The fog on Ebenalp Mountain – home to the world-famous Aescher Guest House – was quite persistent and would not disappear.
Unable to see the amazing cliff guest house, as it was fully covered in fog, we, some friends, my dog, and me, hiked down.
Though it cleared up mostly along the way, it was still foggy, and we could not see further than a few meters – so it came as a surprise to see a cow resting on the hiking path!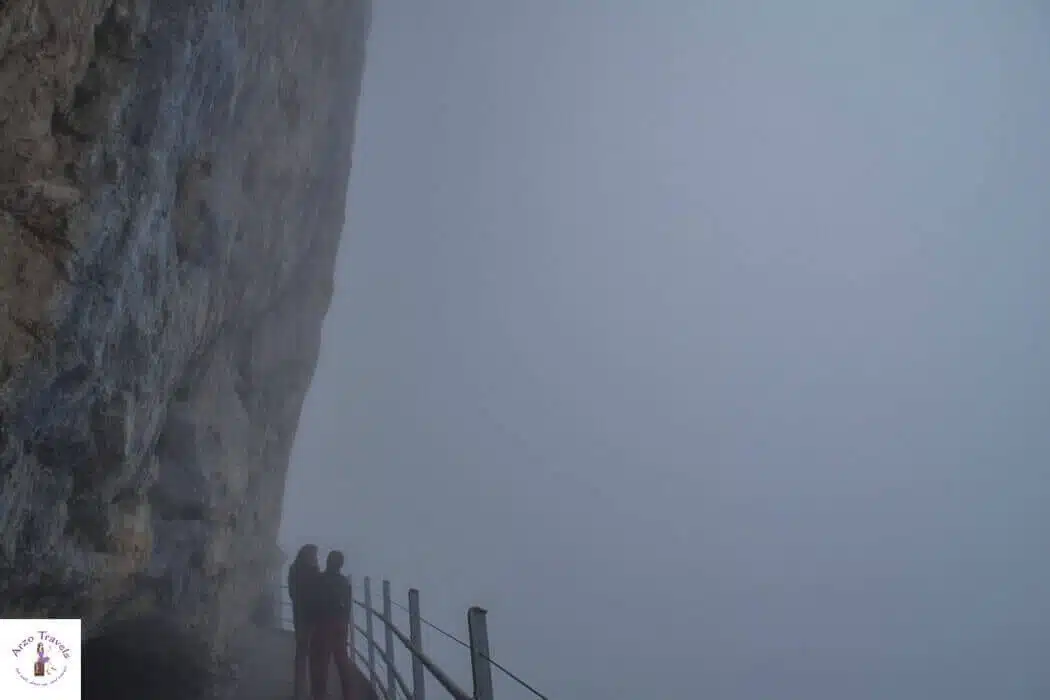 The narrow path was probably not made for humans and cows- especially not when it is foggy and slippery, and with a little dog, who picks up fights with anyone crossing his path.
Quickly it became clear that the cow did not want to move, and for several moments my heart skipped a few beats – cows can be very scary (or is it only in my imagination?)!
The cow decided not to let us pass in peace and would stare at us with the huge crazy eyes….while making scary noises.
Given that the cow was probably a better hiker than me, I knew we could not win this battle…but as I knew I could not hike up again, I had to pass this cow somehow.
Eventually, I grabbed my dirty dog and slowly passed the cow.
Luckily, the cow then decided to leave us alone, so I was more than happy; we made it safe and sound back to the car!
Arzo from Arzo Travel
6. Route 66, USA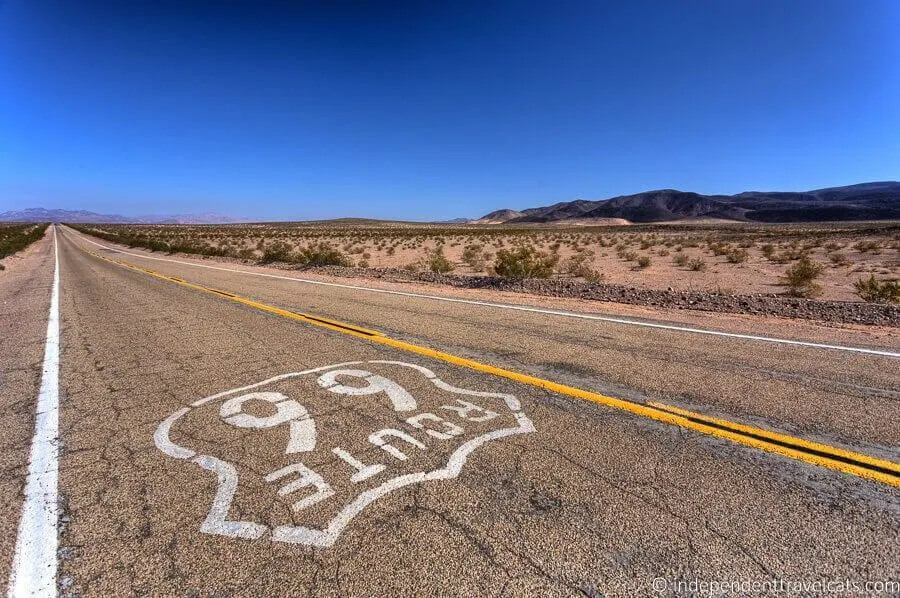 Route 66 is the ultimate classic American cross-country road trip along what might be the most famous road in the world. The route has inspired songs, films, books, a TV show, and even a clothing brand.
The historic route starts in Chicago, Illinois, and ends in Santa Monica, CA, running about 2,400 miles and crossing 8 states.
Route 66 is no longer officially designed or signed as Route 66 as the route itself was decommissioned in 1985, but over 80% of the original route can still be driven today.
This road trip is ideal for those looking to learn about American culture, particularly historic roadside culture, and to get a look at parts of the U.S. that most travelers never see.
My husband Laurence and I spent 2 weeks driving Route 66 from west-to-east starting in California since I was living there at the time (note that most people drive it east-to-west).
Each day brought something new and interesting, and we learned a lot about the history of the route and the places we visited along the way.
Each state and area had its own history and connection to the route, and it was interesting to see how things have changed since the heyday of Route 66.
There are no must-see attractions on Route 66 as it is more about the journey than the stops. Still, there are loads of fun roadside attractions (e.g., neon signs, Muffler Men, Cadillac Ranch, quirky museums) as well as historic buildings, drive-in movie theaters, national monuments, and big-city attractions.
The beautiful scenery, meeting the people who live and work along the route, and the food were also highlights.
If you love local eats, there are plenty of great local diners and historic eateries along this route, many dating back to the Route 66 era.
Route 66 is one of the best road trips in the USA that take time to drive and appreciate. We'd recommend at least 2 weeks, although a month would probably be ideal for those not in a rush.
If you have less than 2 weeks, I will choose a section of the route to drive.
Check out our comprehensive Route 66 guide for planning tips, advice, and packing suggestions to get you ready!
Jessica from Independent Travel Cats
7. Iceland Ring Road Drive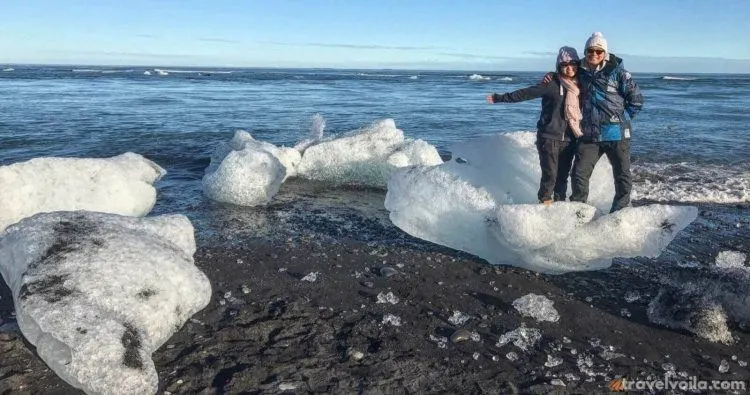 We have always wanted to travel to Iceland. But the consideration is to do Iceland in Winter or Iceland in Summer.
So happen, our friends are keen on making Iceland Road Trip during Summer!
Due to constraints, we can only do the Ring Road drive in 7 Days, and this is the bare minimum number of days to do the drive.
Because you will cover approximately 1500+ km drive in 7 days, the Ring Road (Route 1) is 1300+ km.
For the 7 days, we drove like 1900+ km! And we did not really have a hectic schedule. We left the accommodation at 11 am and reach the next stay no later than 9 pm.
Despite the short duration, we have done many activities like Whale Watching, Chased Aurora for 3 Nights, covered several waterfalls, and done 2 hot spring soaking in Blue Lagoon and Myvatn Nature Bath.
Certainly, our best road trips adventure for 2017!
Accommodation
Except for the 1st night that we stay at a hotel (with free breakfast), the rest of the 6 nights were at Airbnb.
This gives us enough flexibility in our accommodation, and we have some cost savings as well. Furthermore, all the Airbnb has an equipped kitchen.
Food
Eating out is very expensive in Iceland. Probably due to the cost of ingredients and cost of labor.
A pizza will cost USD 15. So for most of the nights, we prepared our own dinner.
However, we did not sting on our dinner; we had grilled lamb chop, grilled pork chop, and even grilled lamb leg on our last night.

Attractions
All the attractions like waterfalls and natural landscapes are unique in their way.
Every waterfall is different, and we are so awed by their beauty and magnificence—especially the Gullfoss Waterfall, which is a popular tourist attraction.
Aurora
We were fortunate to see Aurora in September. Not once but on 3 occasions.
There are 3 main factors to catch Aurora, No cloud cover, Darkness, and the strength of the Aurora.
Iceland is currently and still undergoing major development to cater to the overwhelming tourist visits. Do travel to Iceland before they get too commercialized.
And our Top 3 Favourite Attraction
Gullfoss Waterfall
Jökulsárlón Glacier Lagoon
Chasing of Aurora
Donovan from Travelvoila
8. Road Trip in Norway Fjords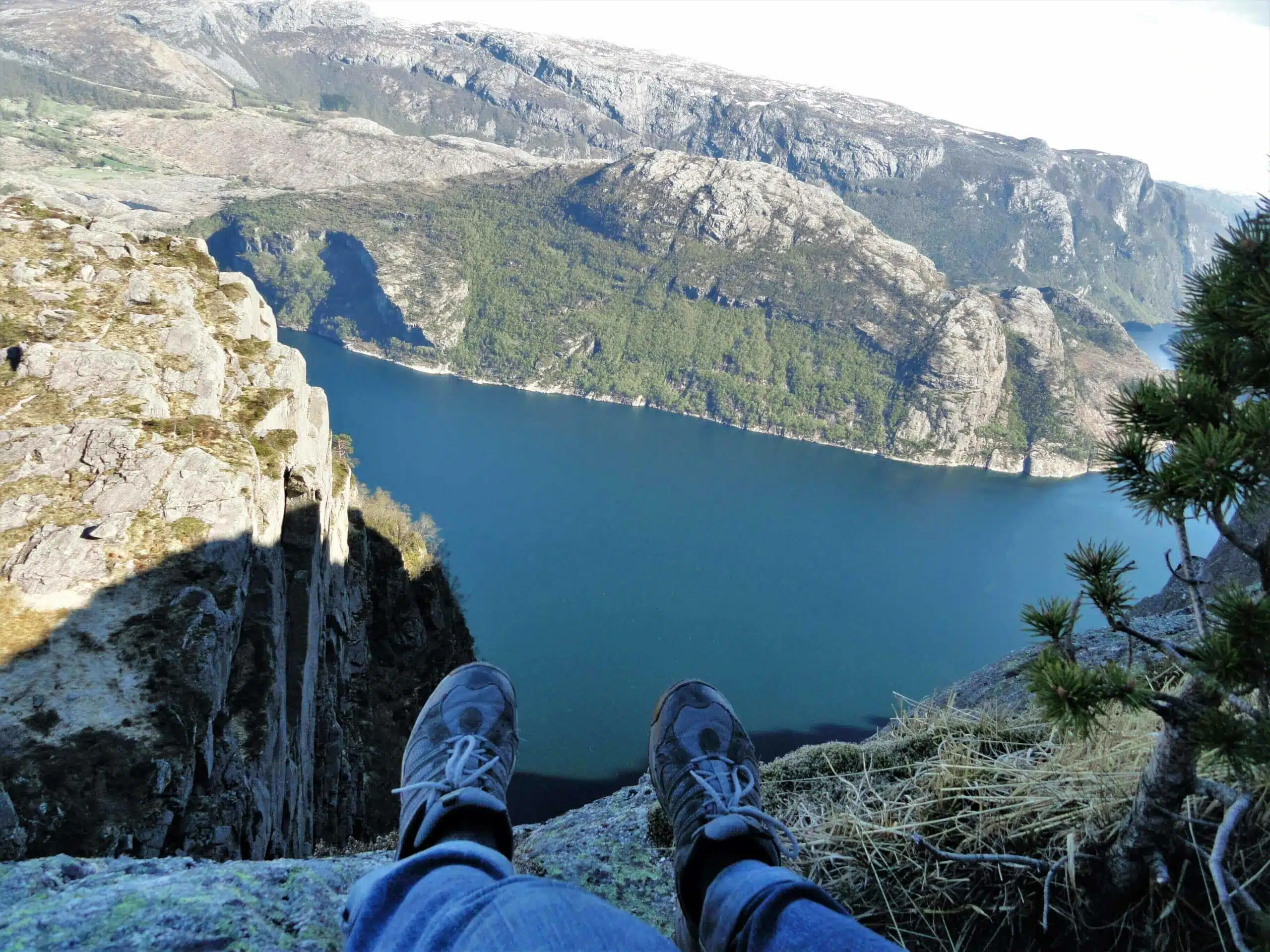 I'm always trying to save money and travel as cheaply as possible, still enjoying the trip.
Finding cheap flight tickets to Norway is not a big deal, while all the expenses in place are extremely high. So, it was a huge task to travel there on a budget.
Moreover, I'm from Belarus, a country with very flat terrain. The lowest point is around 100 meters above sea level, while the top one is about 400. S
o, we don't really have mountains, but hills (which makes the country beautiful in its own way).
That is why I wasn't really used to the Norway mountains, and I went hiking just twice before, in Poland and the US.
Both hiking trails were pretty easy. In Norway, it was a real trial for me…
So, we rented a car at the Haugesund airport and started our road trip.
Sleeping in the car (mostly), buying food only in the supermarkets, and saving money whenever possible, we managed to see so many beautiful places that I have never seen in my life!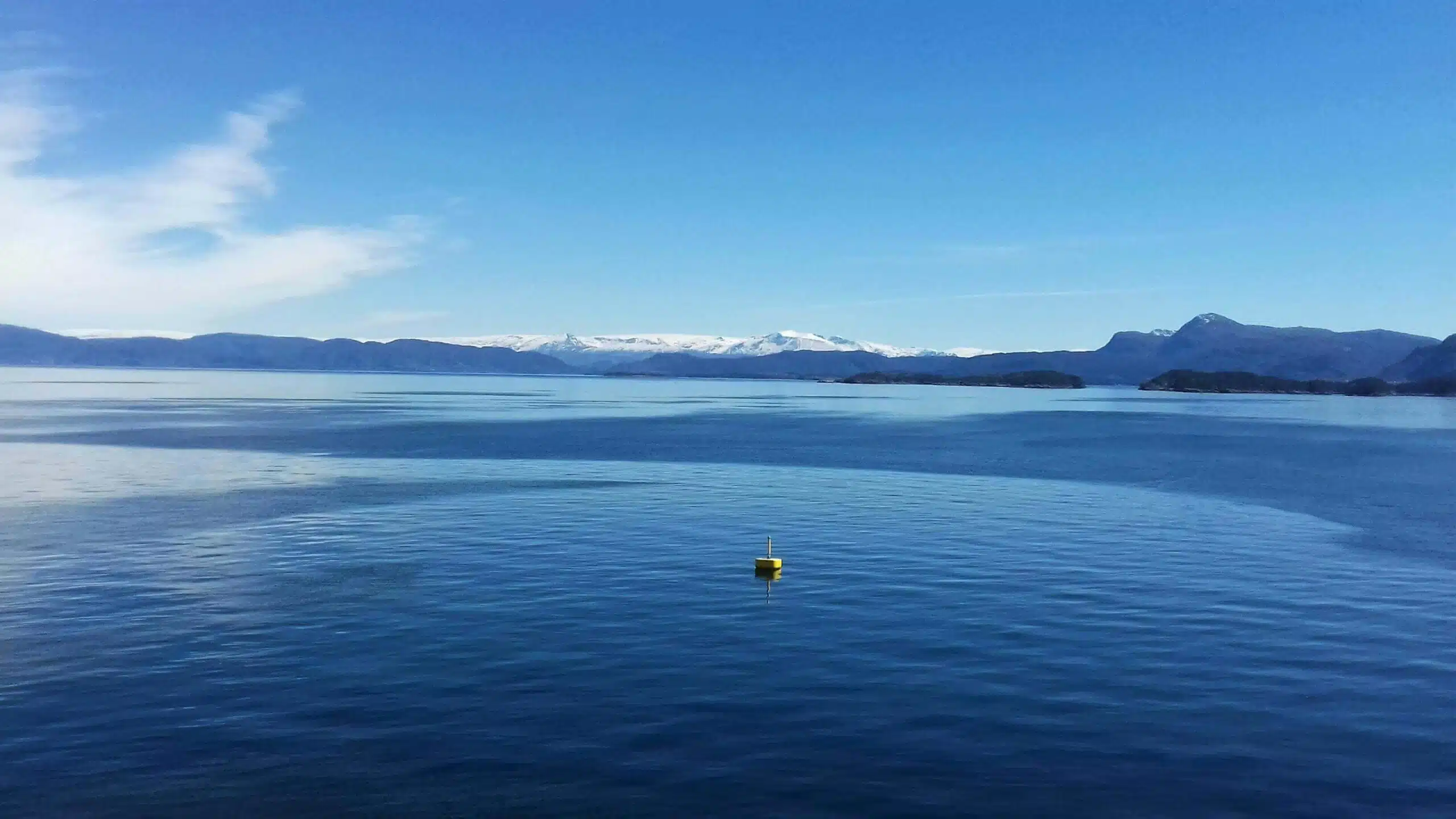 The beauty of Norway is incredible. We've done hiking twice during the 4 days of our trip, and I just loved it. This unique experience was my best adventure in 2017.
Another thing about Norway that makes it so unique is that you don't need to visit cities to enjoy the country.
My typical European trips are like that: flying to the airport, getting to the nearest city, staying there for a couple of days visiting attractions, and returning.
Here, we rode a car about 40 km per hour to enjoy the fjords and mountains near us, making a stop every 30 minutes. Incredible!
And guess what, the total trip with flights, car rental, food, and all the other expenses cost us below 200 euros per person! That's a deal, right?!
Roman from RomanRoams
9. Best Road Trips – Namibia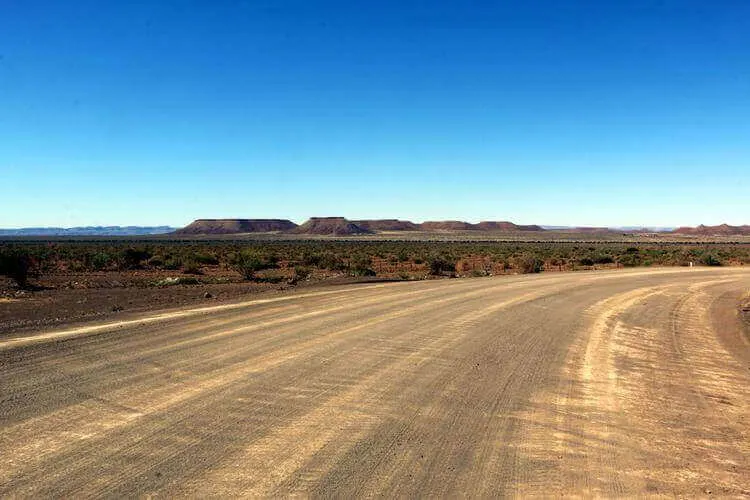 This year we spent 2 months driving through Namibia; it's an amazing country for a road trip adventure, and it doesn't matter how much time you have, one week or two months.
Our road trip kicked off at Fish River Canyon, the extreme South of Namibia; we drove along the coast to the North, Epupa Falls, and then to Caprivi Strip.
The total distance of our Namibia road trip – 10 000km. Money spent on petrol – 1000USD.
Camped at 30 different campsites. If you cross Namibia from South to North, you'll be surprised by its incredible landscape and biodiversity; from the dry plains and red-sand dunes of the Namib desert to the wetlands of the Caprivi Strip.
During the trip, we saw all sorts of animals, from desert meerkats and ground squirrels to hippos and seals, as well as lions, hyenas, cheetahs, and more.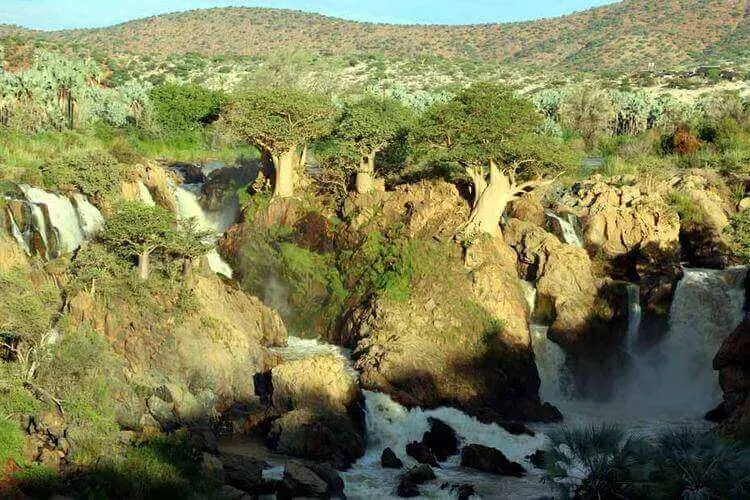 Accommodation in Namibia
The best and most budget is camping; you can find campsites all over the country, most of them are well-maintained, have good facilities (hot water shower, electricity, power outlets).
Price between 7-10USD pp. Our favorites were Ngepi campsite in Caprivi Strip and Amanzi adventure campsite at the Orange River.
In the main cities, it's possible to find budget accommodation from 20USD pp.
Otherwise, lodges are quite common in Namibia but are pricy, 60-100USD for two people.
Highlights of Namibia
Fish River canyon

Sossusvlei – Dune 45 and Dead Valley

Spitzkoppe

Etosha National park

Cape Cross Seal Reserve

Epupa Falls

Caprivi Strip
Namibia road trip tips
Always make sure you have enough petrol to last till the next station.
Keep a jerry can with petrol in the car in case you run out of fuel.
Buy local SIM card date and air time in Namibia is cheap and it's good to have it in case of emergency e.g. car breaks down in the middle of nowhere.
To find campsites use iOverlander app it works offline.
Alya & Campbel from Stingy Nomads
More Road Trip Internet Resources:
1. What to Pack for a Road Trip
2. Big Sur Coastal Drive in California
About the Author
More info
Best VPN for Travel: ExpressVPN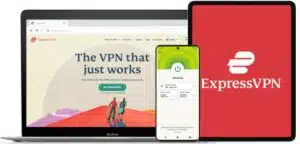 Heading abroad? Use ExpressVPN to access your social media accounts, unblock your favorite entertainment sites, and stay connected with friends and family. And get cheaper flights, of course.
Pros
✅ Next-gen, high-speed servers in 94 countries
✅ Works on iOS, Android, Windows, Mac, Linux, browsers, and more
✅ 256-bit AES encryption protects your data, even on hotel Wi-Fi
✅ Unblocks Netflix and other streaming sites
Cons
❎ No dedicated IPs
Get 3 extra months free of ExpressVPN when signing up for a 1-year plan. That's a 49% saving and a monthly cost of just $6.67! You also get a 30-day money-back guarantee.