Costa Rica is a beautiful place to spend some time, and the country has done its utmost to ensure that getting around and enjoying your time there is as easy as possible.
Quite a while ago, Costa Rica made over 20% of its land into national parks and protected areas. There is a whole world of cloud forests, volcanoes, lakes, rivers, jungles, beaches, and pristine oceans to be explored.
The northwest of Costa Rica is home to almost every kind of environment you might want to see, and here are some of the best.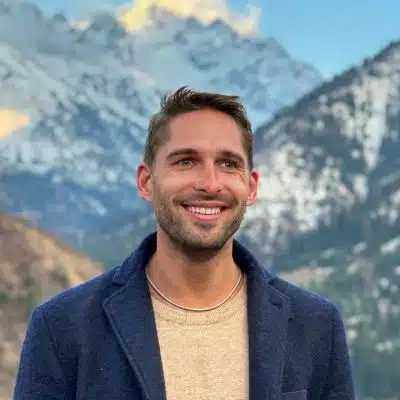 Photos and text by Mike from TheAdventourist
Visit The Cloud Forests Of Monteverde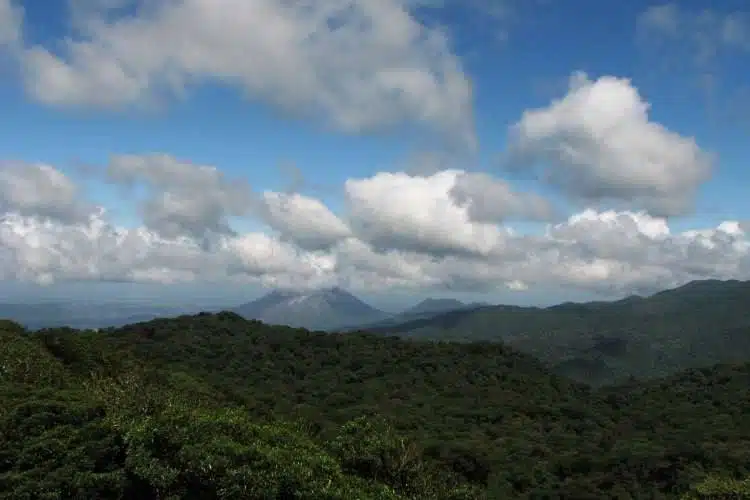 Monteverde is in the southern region of northwest Costa Rica and an easy 3-hour drive from San Jose. It is home to a rare environment known as a cloud forest that only evolves where tropical mountains combine with specific atmospheric conditions constantly covered in clouds.
This creates a wonderland of endemic biodiversity that can only be seen in a few parts of the world. There are three cloud forests in Monteverde; Curi-Cancha Reserve, Monteverde Cloud Forest Reserve, and the Santa Elena Cloud Forest Reserve, all of which are fun to explore.
There are so many fun activities to be done in and around Monteverde that it's hard to know where to start. Naturally, hiking around the forests is number one.
Walking through the clouds and experiencing the sheer diversity of flora and fauna is quite magical. It's best to take a guide with you, as they'll be able to point out all the things that the untrained eye might miss, this is especially important if you like bird watching.
Some routes include suspension bridges that allow you to look down on the dense canopy giving you a different perspective and a better chance of seeing sloths and monkeys that prefer to hang out in the canopy.
While in the parks, you can go ziplining across the canopies, ziplining was said to have been invented in Costa Rica, and there isn't a better view of the forest than when you're zipping across one of its many valleys.
There are also waterfalls to swim in, and going on a night walk with a ranger is also recommended. 80% of the animals in the park are nocturnal, and a little nighttime adventure will be the best way to see them all.
Outside of the parks, you can go horse riding through the forests, visit butterfly and orchid gardens, and learn how coffee and chocolate are made.
Visit Playa Guiones, Nosara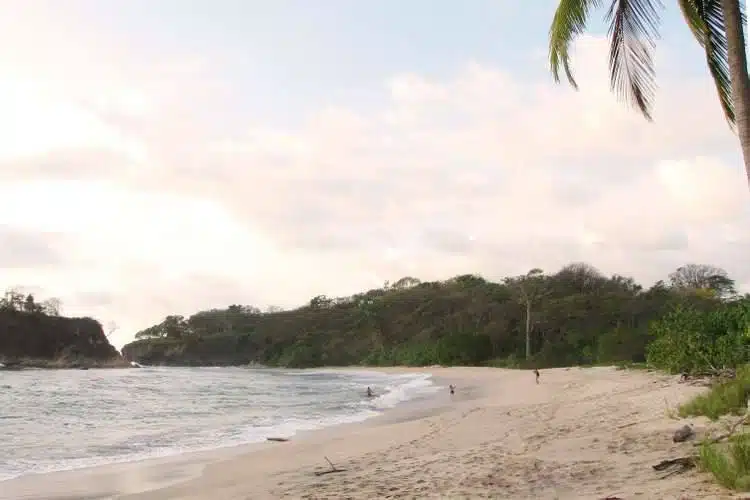 While you're in Costa Rica, a visit to the beach is a must. One of the best beaches to visit is Playa Guiones in Nosara. It's relatively easy to get to by car, and there are daily flights from San Jose.
The town has a wonderful mix of resident ex-pats, locals, and tourists, but it's never too busy. Playa Guiones is known for its yoga, surfing, and alternative atmosphere. It's a lovely place to sit back and relax or go full force into all the lovely things you have available on your doorstep.
If you're into yoga or want to try it out, spend some time at Nalu Studio. They offer yoga and martial arts classes for a great rate. The teachers are excellent, and they have all the equipment you might need.
About 30 minutes north is Playa Ostional, a remote black sand beach that surfers only really frequent. If you are visiting between May and December, you will have the chance to see hundreds of Oliver Ridley turtles coming to nest on the beach.
This can happen in such abundance that the turtles have to crawl over each other to get around. It's an incredible thing to experience and well worth the short ride.
Playa Guiones has some great waves and is an excellent place to learn how to surf. The waves are closer to the shore and perfect for learning to hop up, and once you've mastered that, you can paddle on out to the bigger sets out the back.
Many places offer surf lessons, and one of the best is Juan Surfos; it's best to book a lesson in advance, but if you're only after a board, you can show up anytime.
The Nosara River runs down into the sea just north of Playa Guiones. It's full of birdlife, cayman crocodiles, mangrove channels and is well worth a sunset paddle.
Experience Nosara will pick you up, take you to the river and show you all the wildlife on offer while you row around in your kayak.
Visit Parque Nacional Palo Verde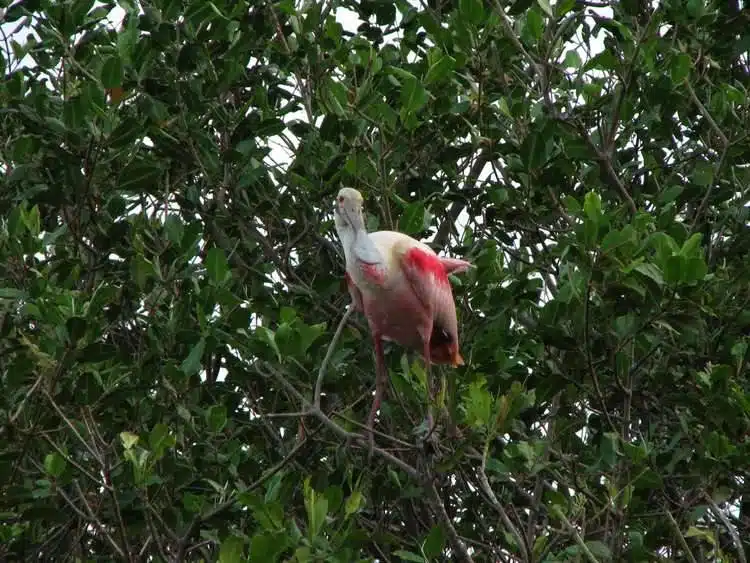 At the top of the Golfo de Nicoya, in between Nosara and Monteverde is Parque Nacional Palo Verde. This national park covers an area of 184 sq km. The drainage basin for the region's major rivers creates a diverse ecosystem full of swamps, marshes, mangroves, grassy savannah, and evergreen forests.
The park's lagoons are home to the greatest concentrations of shorebirds and waterfowl in Central America. Over 300 species have been spotted here, including the endangered jabirú and the rare black-crowned night herons.
It's not only birds that call the park home, but it's also full of mammals and reptiles, but it is most famous for having the biggest population of jaguarundis in Costa Rica.
There are miles of hiking routes that meander through the forests and up limestone hills, giving you beautiful lookouts over the park to the sea.
It's best to take a guide with you if you want to learn about the ecosystem, but it's not mandatory if you'd rather have an adventure of your own. If you don't fancy a sweaty hike, a great way to see the wetlands is on a boat tour around all the intricate channels.
The best time to visit is in the dry season between December and May, when birds congregate in the remaining waterways and the mosquitos are at a minimum. The park will also be more accessible as heavy rains in the wet season can block some routes.
Read full blog post: BEST TIME TO VISIT COSTA RICA
Montezuma, Waterfalls & Snorkeling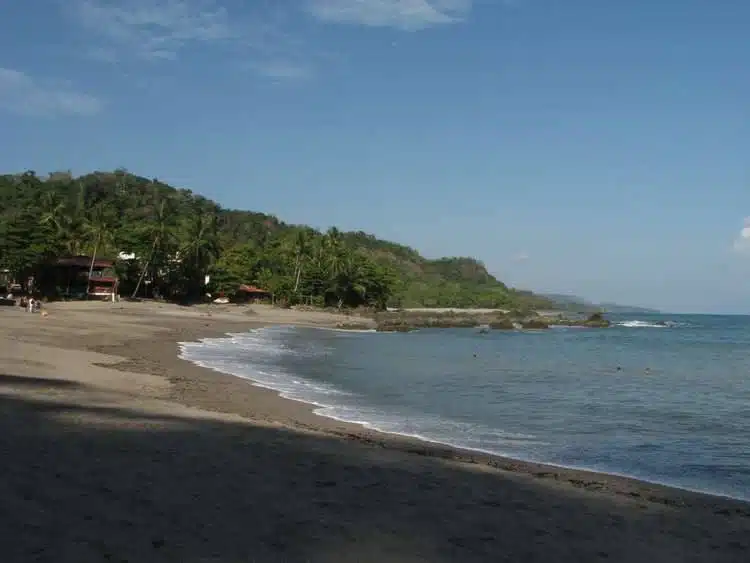 If you want to escape the tourist trail and see how Costa Rica used to be, then a trip to Montezuma is a must. This sleepy seaside town is on the southern tip of the Nicoya Peninsula and isn't the easiest place to get to, probably why it's managed to stay off the tourist map a little.
To get there, you either have to fly to Malpais, take on a 4×4 adventure, or get two buses and a ferry. It's well worth the mission, and once you're there, you'll be greeted by old family-run stores, secluded beaches, and a chilled atmosphere.
There are some awesome things to do in Montezuma once you have spent enough time siesta-ing in a hammock or relaxing by the beach. A short ride will find you wandering up a river or on a suspension bridge on the way to three waterfalls, the largest of which is 80 feet high.
You can swim in the pools, jump off the smaller waterfalls and hang out on the rocks for a lovely picnic.
Just off the coast of Montezuma is Tortuga Island. It's a small volcanic mass with some of the best snorkeling and diving Costa Rica offers.
Organizing a day trip is easy, and after an hour boat ride, you'll be swimming around the shores staring at huge shoals of fish, rays, turtles, and, if you're lucky, some dolphins too. You'll also have a chance to wander around the island and enjoy a beach BBQ.
A trip to Montezuma would not be complete without a stroll in Costa Rica's first national park, Cabo Blanco National Reserve. This protected area helped provide the benchmark to shape Costa Rica's amazing conservation efforts.
It's a beautiful park to hike around where you can find remote beaches that appear out of the jungles, see monkeys, beautiful birds and bask in nature.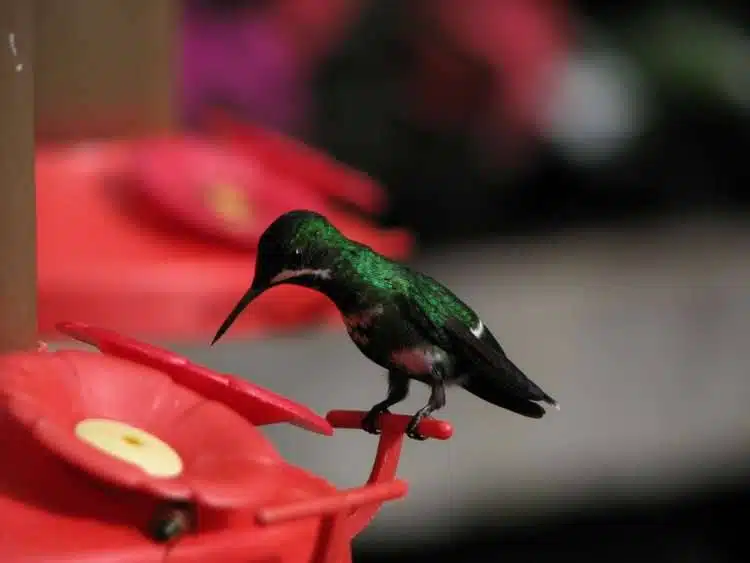 Miravalles Volcano
Northeast of Liberia is Miravalles Volcano which rises some 6,654 feet out of the Guanacaste mountain range. Now dormant, the volcano still creates a huge amount of thermal activity that the government uses for geothermal energy.
It's a short drive to Miravalles from Liberia, the beaches around Tamarindo, and can easily be done on a day trip. There are also some lovely places to stay in the area, and spending a few nights there will give you a glimpse into the traditional way of life in the hills.
While you're there, you can bathe in hot springs, swim in waterfalls, and visit the Las Hornillas Volcanic Activity Center. The volcanic center is carved into the side of a hill where volcanic steam and bubbling mud pots sputter out from the ground.
You can bathe in mineral-rich volcanic mud, soak in the thermal pools, hike up to waterfalls and enjoy views all the way to the Pacific Ocean.
About the Author
More info
Best VPN for Travel: ExpressVPN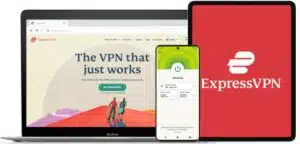 Heading abroad? Use ExpressVPN to access your social media accounts, unblock your favorite entertainment sites, and stay connected with friends and family. And get cheaper flights, of course.
Pros
✅ Next-gen, high-speed servers in 94 countries
✅ Works on iOS, Android, Windows, Mac, Linux, browsers, and more
✅ 256-bit AES encryption protects your data, even on hotel Wi-Fi
✅ Unblocks Netflix and other streaming sites
Cons
❎ No dedicated IPs
Get 3 extra months free of ExpressVPN when signing up for a 1-year plan. That's a 49% saving and a monthly cost of just $6.67! You also get a 30-day money-back guarantee.