Botswana is one of the safest countries in Africa, and although its road systems are not quite as reliable as Europe, America, and Australia, it is possible to plan a self-drive wilderness safari around Botswana with relative ease.
Read also: Best Adventure Tours & Trips
While a 4WD is necessary to explore the individual National Parks, it is possible to visit Chobe Game Reserve with a 2WD. There is a sealed highway between Kasane and Maun, which are two of the best areas in Botswana.
However, its best to take day tours when visiting the Okavango Delta and Moremi Game reserves as competent off-road driving skills are required.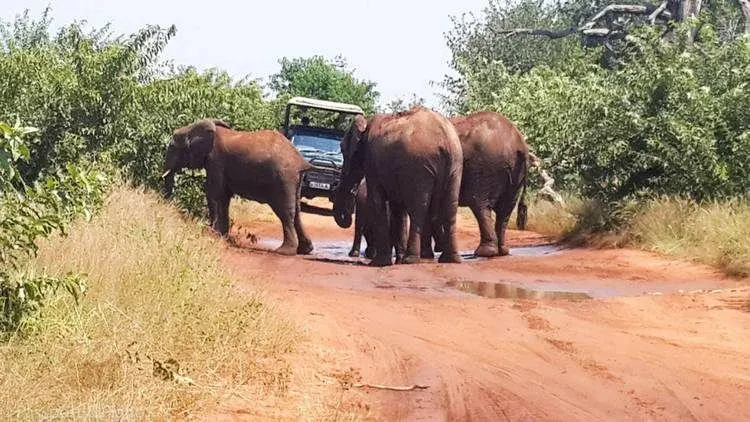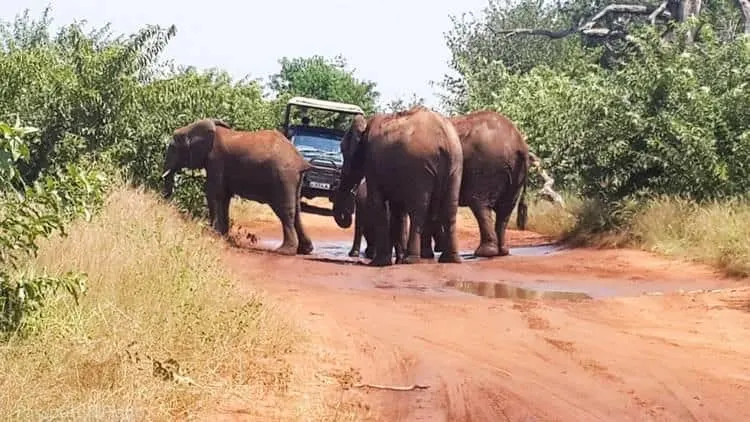 Chobe National Park in Botswana is renowned for its elephant population. It's estimated that there's over 120 000 of them within the park, so chances of spotting them are high.
Read also: Serengeti National Park Safari
The best time to visit the park is between April and October although the months June to August are likely to be packed with tourists.
Hiring a car to self-drive around Chobe National Park is easy to do in Kasane, but its best to reserve one in advance. The roads around the town and Chobe National Park are well signposted, and the National Park fee can be paid at the entrance gate; however, self- drivers can't enter until after 9am.
As well as elephants there's a good chance of spotting zebra, giraffe and buffalo. All of the big five animals can be found in the park, but a little bit of luck is required to spot leopards and lions.
When driving around the park, it's commonplace for locals stop and chat about what animals have been seen and where. People are friendly and exchanging sightings is a great way to see more.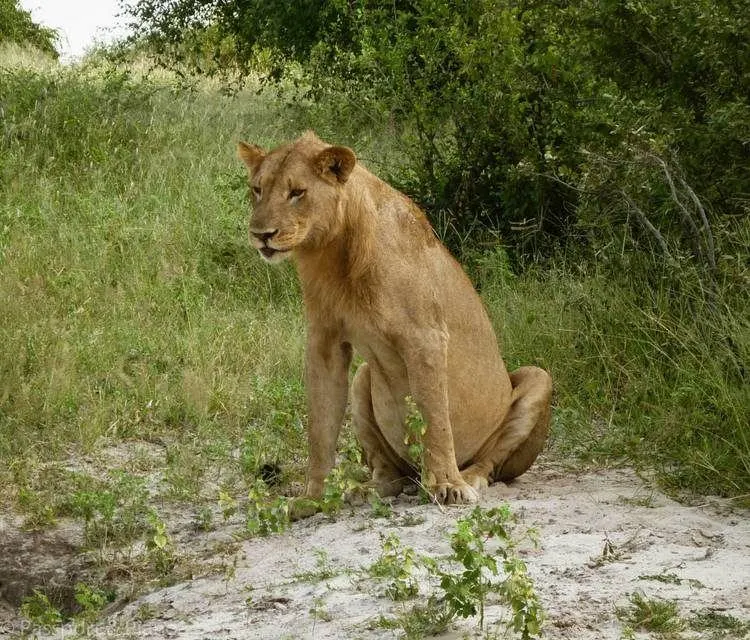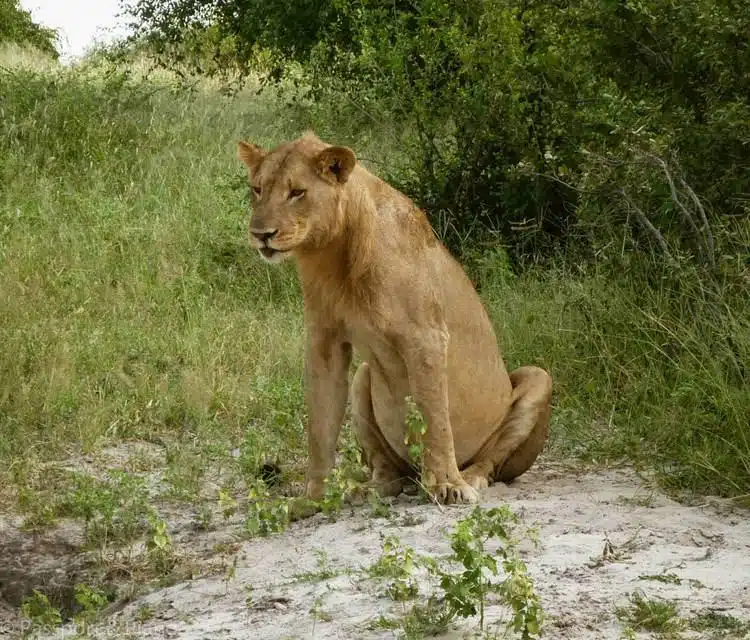 In addition to driving around Chobe National Park, it's worth taking a cruise down the Chobe River. Elephants are often spotted along the banks and taking a bath in the river.
It's a fantastic site when all the female elephants twist their trunks together and follow the matriarch as she leads them in and out of the water.
There's also plenty of Hippos in the river. On the sunset cruise, they are often out of the water and grazing on the banks. It's magnificent to see them in full and not just their heads bobbing in and out of the water.
On leaving Chobe head towards Gweta and spend a couple of nights at Planet Baobab. This friendly camp can be reached by a 2 WD car and their trip to see the meerkats is a must.
On route to Gweta, it's also possible to visit the Nata Bird Sanctuary, which is one of the best spots to visit if you enjoy birdwatching. Nata has over 165 species of birds and its one of the main breeding sites for flamingoes.
From Gweta it takes approximately 2 and a half hours to reach Maun which is the gateway town for the Okavango Delta. There are plenty of places to stay in the city and its easy to arrange day trips to the Delta.
Its well worth taking a boat ride down the river and a day tour to Mokoro is also recommended. It's a fabulous place to go birding and wildlife watching.
The area is made up of permanent marshlands and is a Unesco world heritage site that covers approximately 22,000 acres.
The Moremi Game Reserve is also worth a visit, it was voted Africas best reserve a few years ago. However, you will need a 4×4 to get there and a reasonable level of off-road driving skills.
The park can be reached in a 2WD if the weather conditions are favourable, but it's advisable to book tours to see the reserve.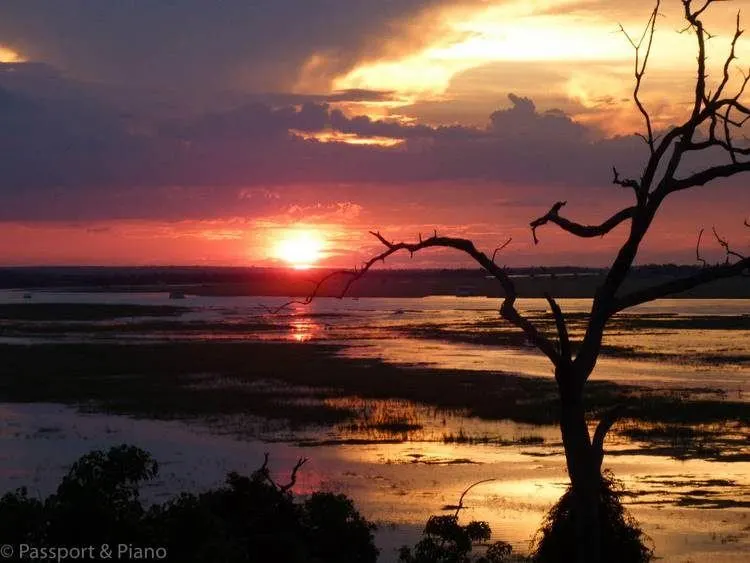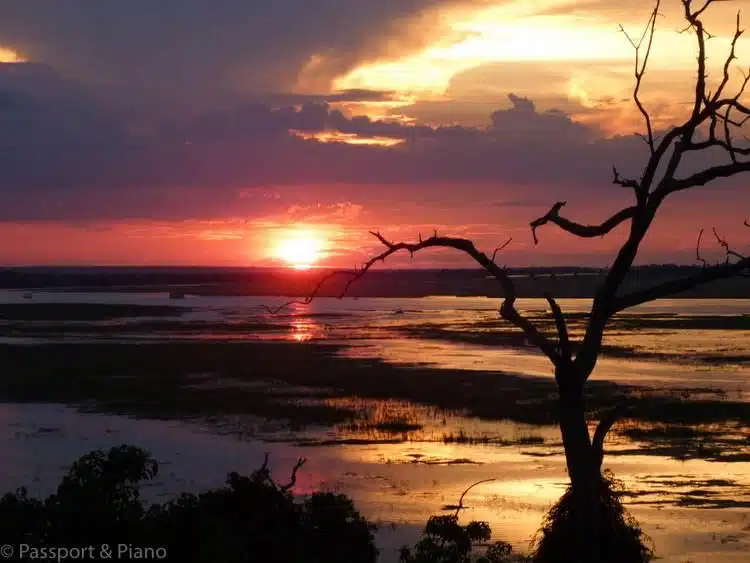 To get there, follow the road from Maun to Shorobe which is sealed. The route then turns into corrugated gravel until you reach the south entrance of the park. Within the park, there's a good selection of camps, and all levels of comfort are catered for.
Self-driving around Botswana is relatively safe, but it's advisable to take precautions. Driving at night should be avoided as reserves are not gated, and animals are free to roam around.
Carrying enough food and water is essential, and the car should be refilled at every available petrol station along the route. It's also sensible to take a first aid kit and either a mobile or a satellite phone.
Written by Fiona from Passport and Piano