Intrepid travelers who want to experience the nature and beauty of Africa should put a Serengeti National Park Safari at the top of their list.
They will walk away with many treasured memories and hopefully lots of great photos!
Read also: Best Trips for your Adventure Vacations
Serengeti National Park is located in the far north-central area of Tanzania. It is the biggest component of the Serengeti Ecosystem which stretches from central Tanzania in the south to Kenya's Maasai Mara National Reserve in Kenya.
The park's name comes from the Maasai word siringet, which means "endless plains" or "the place where the land runs on forever."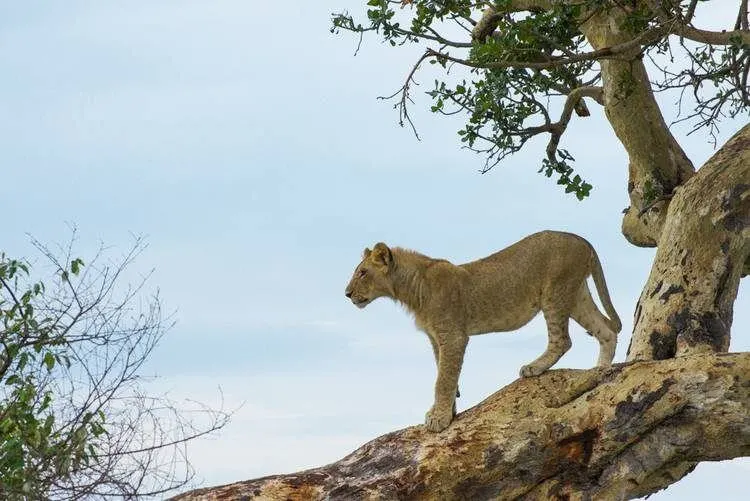 Serengeti National Park is always a wonderful and exciting place to visit. However, travelers planning a trip will find that the dry season (from June through October) is the best time to plan a trip.
Wildlife is most active and abundant during that period. It's also when most animals are bearing their young, which is always an amazing thing to see.
The best way for visitors to reach the Serengeti National Park safari is via a commuter plane. The trip is an hour or less from Tanzania's capital of Arusha or any of Tanzania's other remote national parks.
Passengers on these flights will experience stunning views of the Tanzanian landscape, and most flights take them over or near Ngorongoro Crater.
Serengeti has a minimal number of permanent lodging locations. Most tourists stay in semi-permanent tented camps. The camps are constructed during the high season and are carried away at the end of the season.
Individual tents in these camps are typically large canvas tents with 300-400 square feet of interior space. The tents usually have wooden platforms to provide a comfortable and safe walking surface in the tent. Most also have running water, flush toilets, and bucket showers.
When it comes to finding the best wildlife viewing in Africa, Serengeti is arguably Tanzania's best park and probably one of the best in the whole of East Africa.
Adventurers will see large herds of cape buffalo as well as elephants, giraffes, and zebra. Hooved animals such as eland, topi, impala, gazelle, and dik-dik are widespread.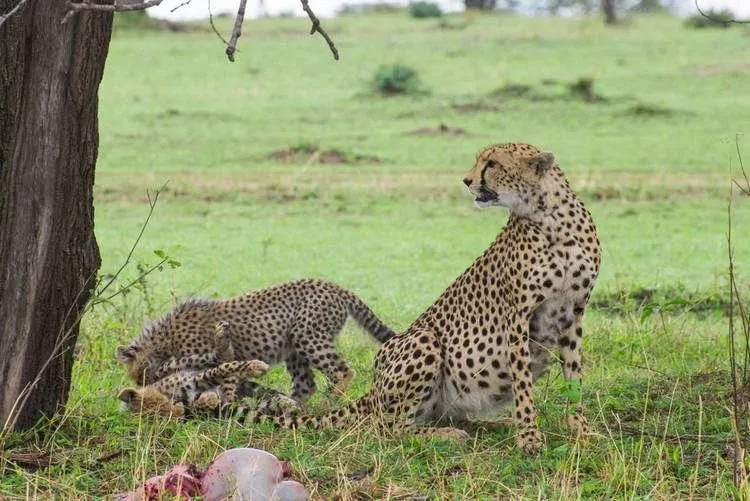 All three of Africa's big cats can be found in Serengeti as well: lions, cheetahs, and leopards.
It's not uncommon at all for visitors to see a lion or cheetah devouring a fresh kill along the paths through the park. Often these animals hunt and eat in pairs – one eats part of the fresh-kill while the other keeps watch for additional predators who want to sneak a bite of their hard-earned meal.
After a time, the hunters will switch off so both can get their fill. The bones and tendons of a fresh kill are often left to be finished off by hyenas or vultures.
One of the most stunning experiences within Serengeti is the Great Migration. Over two million wildebeest, zebras, and gazelles move southward from June through October and return to the north from December to March.
They follow the ancient paths that their ancestors have used for thousands of years.
The migrating animals are most vulnerable when crossing streams and rivers – they can be easily taken down by hippos or crocodiles as they swim to safety.
The animals bunch up at the bank of a river and send scouts out to look for the predators who could so easily take them down.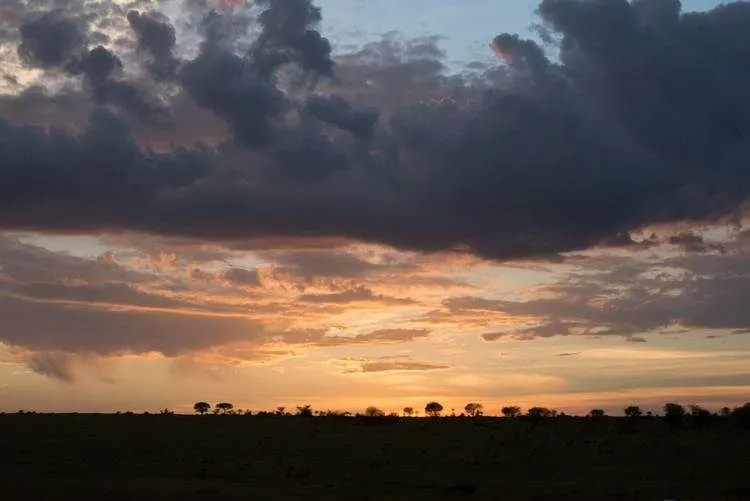 When the "all clear" signal is sounded – usually the harsh braying of one or more zebra – the animals quickly jump into the water and swim across in a continuous stream.
They will often cross in multiple waves to reduce the amount of time the full herd spends in the water.
Bird-watching enthusiasts will also have a lot to experience in Serengeti National Park. They will find that the Serengeti-Mara ecosystem hosts over 500 distinct species of birds, half of which are confined to Serengeti National Park.
They can also experience five bird species that are found nowhere else in the world. Serengeti is one of Africa's major Endemic Bird Areas – important habitats earmarked for bird conservation.
Some of the most common and notable species found in Serengeti are Fischer's lovebird, the Grey-breasted spurfowl, the Kori bustard, the Rufous-tailed weaver, and the secretary bird.
Birdwatching in Serengeti is good year-round, but the presence of migratory birds makes November through April the absolute best viewing time. Bird photographers should bring their best equipment and their longest lenses!
Besides the animals themselves, Serengeti National Park is filled with amazing landscapes with a wide variety of trees and plants and lots of rolling hills.
It is one of the most remote and unspoiled spots that most tourists will experience in their lives. It is an experience that the adventurous soul should not miss out on!
Written by Jim from Travel Stories and Images
Best VPN for Travel: ExpressVPN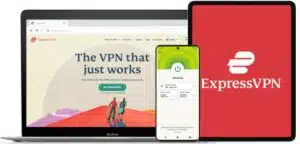 Heading abroad? Use ExpressVPN to access your social media accounts, unblock your favorite entertainment sites, and stay connected with friends and family. And get cheaper flights, of course.
Pros
✅ Next-gen, high-speed servers in 94 countries
✅ Works on iOS, Android, Windows, Mac, Linux, browsers, and more
✅ 256-bit AES encryption protects your data, even on hotel Wi-Fi
✅ Unblocks Netflix and other streaming sites
Cons
❎ No dedicated IPs
Get 3 extra months free of ExpressVPN when signing up for a 1-year plan. That's a 49% saving and a monthly cost of just $6.67! You also get a 30-day money-back guarantee.