Danny fulfilled his dream of traveling in a van. Today he shares with us the pros and cons of the van life.
Written by Danny from What's Danny Doing
I'd dreamt of traveling in a van for years before I finally had a chance to make it happen. It was 2019, I was in Australia (the home of long-distance van-packing), and, having saved up some cash, got my hands on a 20-year-old Ford Econovan Maxi.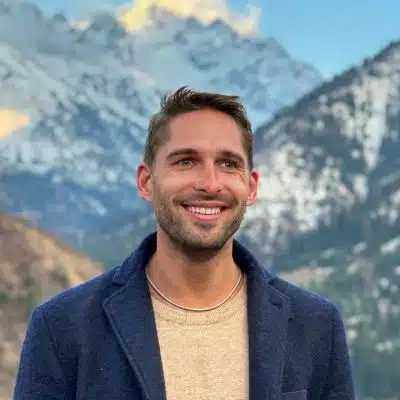 I called him Max.
And he was my pride and joy.
Read also:
That beaten up, the rickety old metal van with dodgy air conditioning and a leaky coolant reservoir took me 20,000km across the giant, sun-scorched, red-dirt-covered landmass popularly known as the Land Down Under.
And, despite constant mechanical concerns, daily battles with bugs, and staggering Australian heat, it was absolutely epic!
Honestly, the experience of traveling in a van was everything I'd hoped it would be and more. But it definitely had its downsides too.
If you're planning your own van-based adventures, then it may help to know a bit about the pros and cons involved beforehand. Check out this guide to the advantages and disadvantages of traveling in a van with that in mind.
The Advantages of Traveling In a Van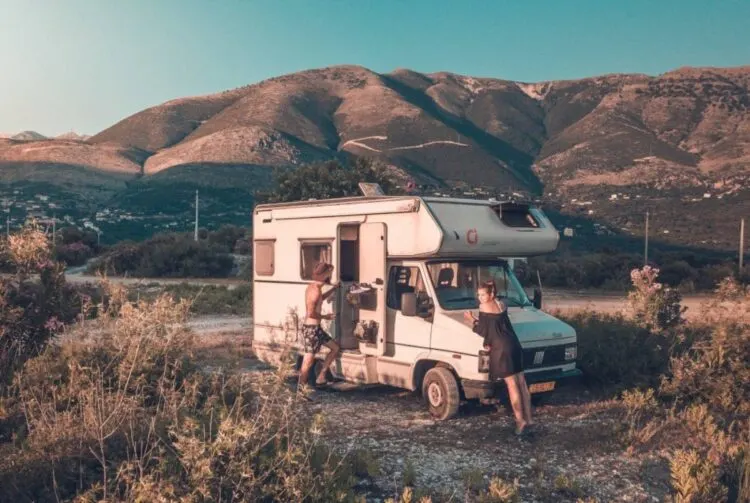 Let's start with the good stuff. I loved my experience in a van and would recommend it to anyone.
If you have an adventurous spirit and want to encounter the joys of an itinerant way of life, then van-packing won't let you down. Here are the main benefits of traveling in a van that you have to look forward to:
Ultimate Freedom
I don't know about you, but one thing I love most about travel is the sense of freedom that comes with it. I mean, you're in control!
You can come and go as you please, spend your days doing anything you want to, and enjoy a complete lack of responsibility that's impossible to find in 'real-life.'
Traveling in a van takes that to a whole new level. You're not constrained by public transport or the need to find accommodation every night.
You've got a bed on wheels, a kitchen full of food in the back, and everything you need right there at your disposal.
It's hard to describe how liberating it feels to know you can go anywhere, sleep everywhere, and be fully self-reliant as you go.
Hitting the road with a friend? These questions for road trips should help stimulate conversation in those quiet moments!
The Simple Life
Another advantage of van-life is the simplicity involved. There's something beautiful, pure, organic, and 'earthy' about exploring somewhere in a tiny home on wheels. You're forced to live, think, and act like a minimalist.
For one thing, with limited space at your disposal, you can't accumulate much stuff. Everything has to be efficient, compact, and space-saving in nature.
You cook on a little camp cooker (this road trip food list should come in handy here), wedge your clothes into mini compartments, only buy as much food as you can eat before it turns, and sit outside in the evening staring at the stars.
It's fun, unique, and enlightening. More than anything, you realize how little you actually need to be happy.
Amazing Locations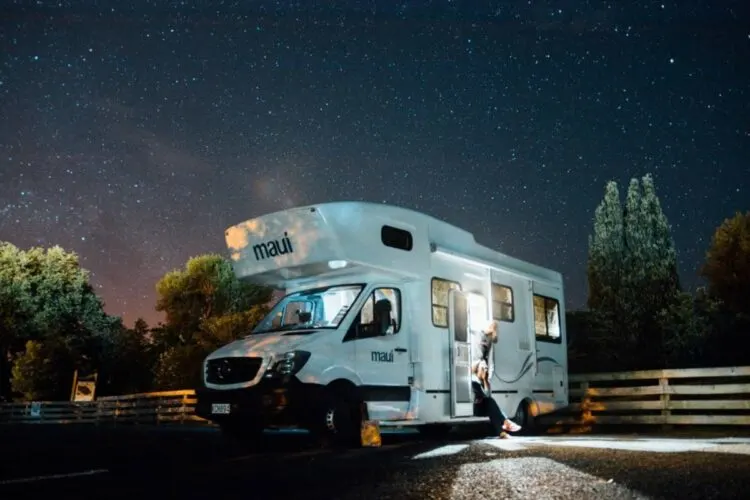 Have you ever found the perfect place in the great outdoors and thought, "Jeeze, it'd be cool to sleep here"? I know I have.
And when you're confronted with amazing stretches of sandy beach, mind-boggling mountaintops, or any other spine-tingling viewpoint, it's gut-wrenching to have to turn your back on it and go to your hostel, hotel, or guest house for the night.
That issue fades into non-existence when you travel in a van as long as there's an access point and a place to park, you can sleep wherever you want.
You'll wake up in the most outrageously amazing locations and to the most beautiful sunrises, all because you're traveling in a camper.
Budget Travel
Let's not forget the financial incentives to van-life either. Sure, you've got to splash out on the vehicle itself. But you'll save huge sums of cash from there on out.
After all, three of the biggest travel expenses for most people are transport, accommodation, and eating out. Traveling in a van accounts for all three.
You have your bed, wheels, and kitchen all in the same space. If you're traveling in a small group, you can team up to buy the van and spread the cost out in the process too.
And then, when you're adventure's over, you can sell the van and recoup some (or all) of your initial investment.
No More Packing
If you hate packing your backpack or suitcase, then you'll enjoy traveling in a van. I mean, it's your new home, right?
You get to unload everything into whatever (albeit small) storage areas are in the van and only have to think about repacking when you come to sell it on.
Better still, the camper's such a small space that a) it's impossible to lose any of your stuff for too long and b) everything's within easy reach at all times.
You can cram a few things into a daypack in seconds whenever you go out to explore and 'tidy up' in a matter of minutes.
The Disadvantages of Travelling In a Van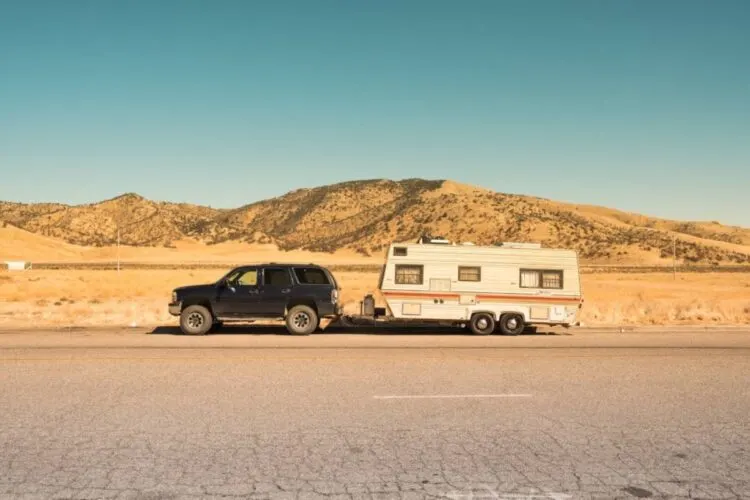 As amazing as it is, I'd be lying if I said that van life was 100% hunky-dory 100% of the time. There are significant learning curves and unique challenges to overcome along the way too!
Now, they shouldn't be enough to put you off, but they're definitely worth knowing about. Here's a selection of the primary disadvantages of traveling in a van:
Lack of Space (and Privacy)
The limited space at your disposal can prove troublesome sometimes, too- especially when there's more than one of you in the van! If you're traveling as a team, the whole experience can become a bit…well, squashed.
You're in each other's space all the time, getting under each other's feet and possibly rubbing each other up the wrong way while you're at it.
Even as a solo van-packer, the lack of space in the van can become irksome sometimes. For instance, I remember being super envious of those lucky people who had vans with a pop-top.
I couldn't stand up in my camper, so the extra headroom those contraptions provide always looked dreamy!
Lots of Driving
If you don't like driving, then I'd avoid exploring in a campervan- especially if you're going to big countries, like Australia. I remember spending hours on the road each day in a bid to get to the next destination!
Spending so much time behind the wheel was tiring, mind-numbing, and a little bit dangerous sometimes. But it would've been nightmarish if I didn't enjoy the process of driving.
Combining lots of driving with old and well-used vans can be problematic too. It makes mechanical faults far more likely! And, in a new country, when you may or may not have breakdown coverage, that's never ideal.
If I have any recommendations for traveling in a van, it's to invest a little extra in a newer, higher-quality vehicle. I loved my camper, but it was definitely old, tired, and rough around the edges.
I don't remember many days passing without worrying about it breaking down; it would've been lovely to get on the road and feel entirely confident that I'd get to my destination!
The Heat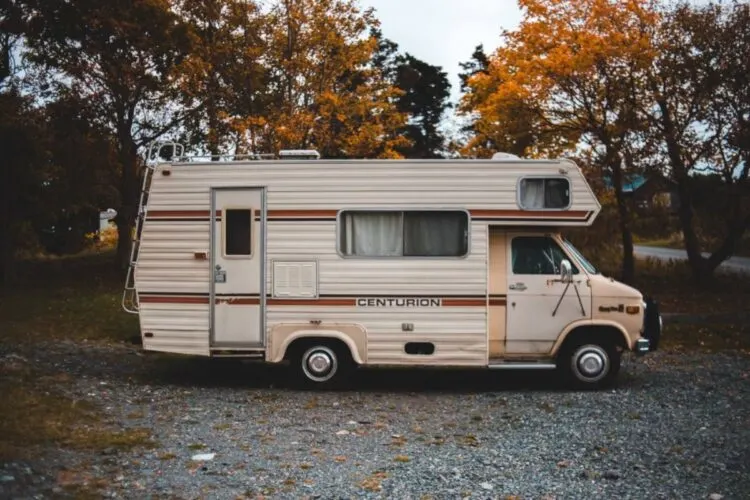 This particular disadvantage of traveling in a van won't apply to everyone. If you're driving in colder climates, for instance, or have a good camper with solid air-conditioning and a portable fan in the back, then you'll be fine.
However, I had neither of the above and was exploring Australia in the middle of summer…
Needless to say, the heat caused me a world of trouble! First, there was the discomfort involved.
I remember this one time; when it was 40°C outside, and the air conditioning wasn't working, I literally had to put the van's windows up because it was cooler inside than out. I was a sweaty, grumpy mess by the end of that drive!
Likewise, campervan engines are often inside the cabin. So, as the engine gets hot, so does the front seat and the cabin thereafter. It's heat on top of heat, which is never ideal.
Potential Rule Breaking
Many places are lovely, lenient, and understanding when it comes to van-packers. A few even provide designated, upmarket facilities where you can spend the night! Unfortunately, though, these are the exception, not the rule.
Other destinations take a stricter stance that makes life on the road more difficult.
They might have fines and penalties in place if you're caught sleeping in the wrong spot, for instance, or demand that you only park up inset areas out of town. Some areas might forbid free camping of any sort and make paid campsites the only permissible places to sleep.
When you find yourself driving through these sorts of locations, you're often forced to break the rules and risk getting caught in the process. It's never fun, but sometimes it can feel like the only viable option.
Petrol Prices Add Up
Traveling in a van indeed makes for a cost-effective way to travel. But it definitely isn't free! In fact, when you're covering large distances all the time, you might be surprised at how quickly fuel costs can stack up.
Throw in the occasionally paid camping site, a check-up at the mechanic, and the off glug of replacement oil, and you can spend more than you might have banked on.
This is another reason to purchase a newer campervan with fewer miles on the clock. They should be more fuel-efficient and economical to drive, saving you some all-important pennies as you travel.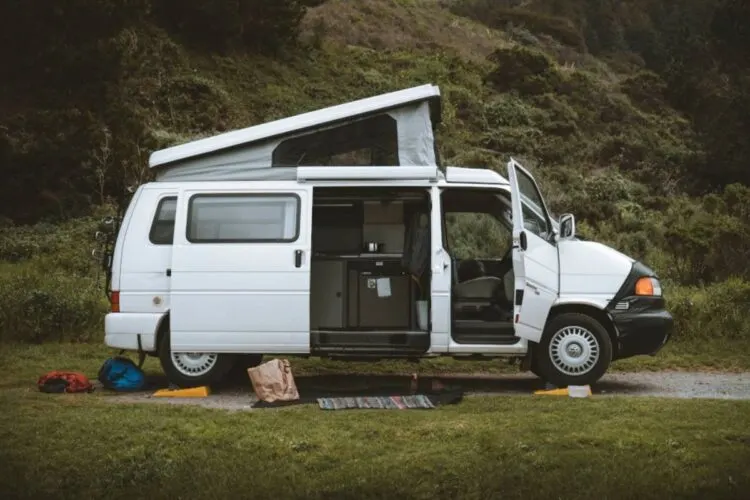 Remember the Pros & Cons of Traveling In a Van
I can't say enough positive things about traveling in a van. I loved every second of it- regardless of the occasional hiccup that occurred along the way!
There are definite disadvantages to the experience, but they're trivial compared to the immense positives involved!
Don't let them stop you.
Get your hands on a campervan and, once you get used to the novel living situation, you're sure to have a whale of a time.
Best VPN for Travel: ExpressVPN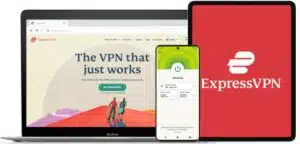 Heading abroad? Use ExpressVPN to access your social media accounts, unblock your favorite entertainment sites, and stay connected with friends and family. And get cheaper flights, of course.
Pros
✅ Next-gen, high-speed servers in 94 countries
✅ Works on iOS, Android, Windows, Mac, Linux, browsers, and more
✅ 256-bit AES encryption protects your data, even on hotel Wi-Fi
✅ Unblocks Netflix and other streaming sites
Cons
❎ No dedicated IPs
Get 3 extra months free of ExpressVPN when signing up for a 1-year plan. That's a 49% saving and a monthly cost of just $6.67! You also get a 30-day money-back guarantee.