Sightseeing in Jakarta, boat tour to the Green Canyon and Cliff jumping in the Green Valley, visiting one of the most famous Buddhist temples in the world and one of the most active volcanoes worldwide, sunrise on the Bromo volcano, Madakaripura waterfall, and the last day in Surabaya.
Day 1 – Arrival in Jakarta
One way to get to Java is by plane. From Bali, it takes about 1.5 hours with Airasia to Jakarta. The airport is located 20 km west of Jakarta. A taxi costs more or less 130.000 IDR. It is also possible to take a bus which costs 30.000 IDR per person.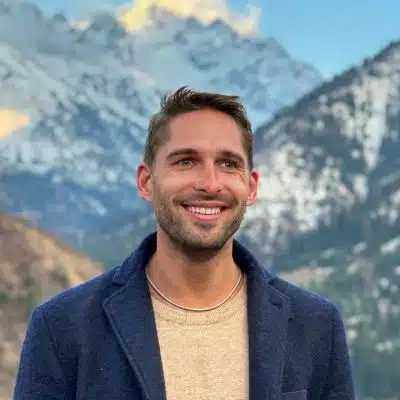 Related Posts:
Pink Beach Lombok Island, Indonesia
After sunset, I would suggest going to the Monument as it is way nicer during nighttime. You can also go to one of the big shopping malls like "Grand Indonesia," which is open until 10 p.m.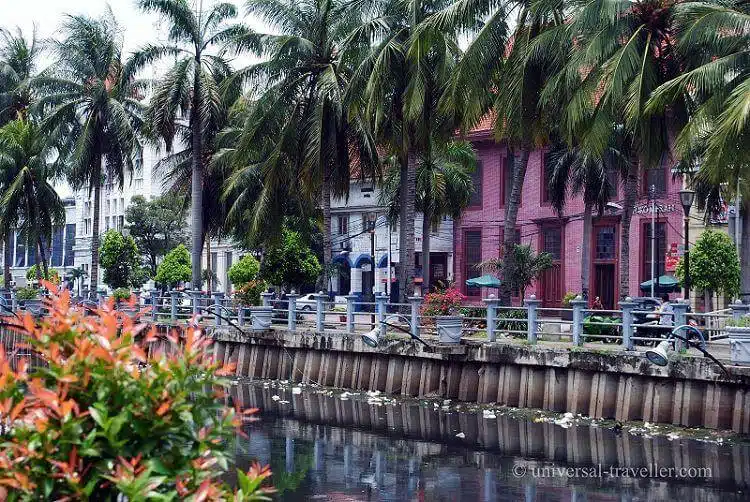 Day 2 – Jakarta and bus to Pangandaran
In Jakarta, there is, in my opinion, not that much to do and see. One interesting place is the historic city "Kota Jakarta" in the north. From there you can also go to the harbor.
From Kota, I took a taxi to the bus station "Kampung Rambutan" south of the city. It can take with traffic 1.5 hours and costs with bargaining 100.000 IDR. You can also take a bus which costs less than 1 euro.
From the bus station, many different busses are going to Pangandaran. I first went to Banjar and from there further to Pangandaran. It was a 10 hours bus drive and cost about 100.000 IDR (7,70 Euros).
Day 3 – Green Canyon
Pangandaran is a small city with a very nice beach. It is a silent place, and when I was there, there were barely any other tourists. I suggest you take a room at Panorama a la Plage Hotel.
A double room including breakfast costs only 90.000 IDR. For breakfast, you can choose between Toasts with eggs and banana pancake with chocolate. The owner is very nice and gave us many tips on what to do in Pangandaran and surroundings.
I rented a motorbike for 50.000 IDR and drove to the Green Canyon (Cukang Taneuh). The streets are partly pretty bad so that you should calculate at least a one-hour drive for the 31 kilometers.
Arrived at the Canyon, you can rent a boat with a driver for 125.000 IDR. You have to pay another 100.000 IDR when you want to swim, but it is definitely worth it.
Read more here: Pangandaran: Boat tour Green Canyon and Cliff Jumping Green Valley.
Day 4 – Green Valley and national park
Another trip idea for Pangandaran is the Green Valley which is located between Pangandaran and the Green Canyon. Here you can do a one-hour guided tour which is actually a kind of body rafting for 120.000 IDR for two persons.
When you still have time, you can go to the small national park at the end of Pangandaran. The entrance costs 30.000 IDR per person. Here you can see different kinds of animals and a nice beach. It is interesting but, in my opinion, no Must-See.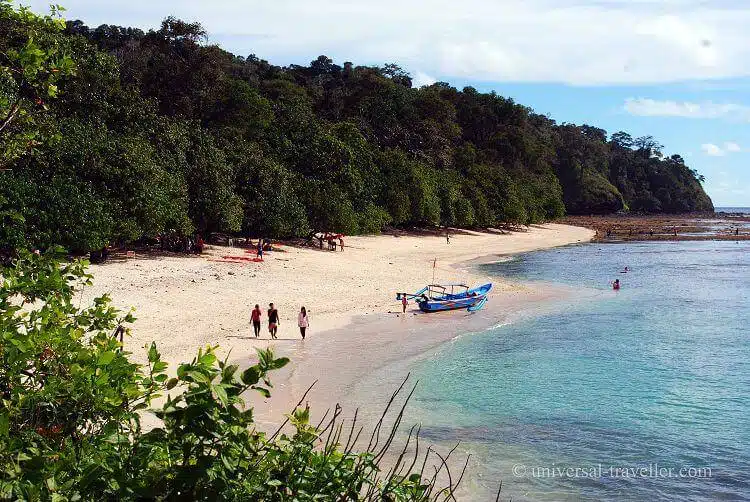 Day 5 – Train to Yogyakarta
From Pangandaran you can take a bus to the train station in Sidareja. It takes about 2 hours and costs 25.000 IDR. The train to Yogyakarta arrives at 12:15 in Sidareja.
I suggest taking a bus at 9 a.m. from Pangandaran because the streets are pretty bad and you never know what happens. The business class on the train costs 210.000 IDR (about 16 Euros), and it takes around 3.5 hours from Sidareja to Yogyakarta.
You can buy your train ticket at the post office in Pangandaran. More information concerning train times and fares can be found on the Indonesia Railways website www.kereta-api.co.id.
Day 6 – Famous Buddhist temple
Yogyakarta is a good starting point to visit Borobudur, one of the most famous Buddhist temples in the world. The entrance fee is 195.000 IDR or 95.000 IDR for students. Within the area, you can make a ten-minute round trip with a small train that costs another 7.500 IDR or discover the site on your own.
The temple is really impressive and definitely worth it to visit. You can drive to Kaliurang, the south starting point for hiking tours to the Merapi volcano from the temple.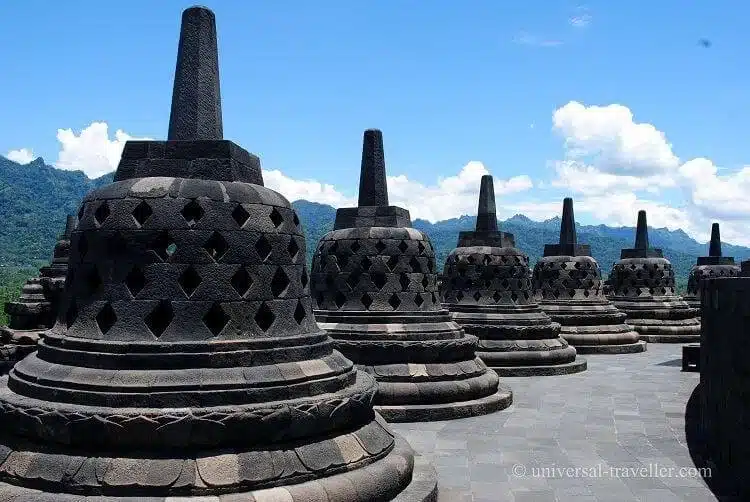 Day 7 – Merapi – One of the most active volcanoes worldwide
Vogels hostel offers daily hiking tours to the Merapi, one of the most active volcanoes worldwide. The tour starts at 4 a.m. with a 15 minutes breakfast and a short briefing.
During the tour, you will make several stops to see the sunrise and take photos of the Merapi. The tour ends at about 10 a.m. at the hostel. After a small break, you can drive back to Yogyakarta and take a train at 4 p.m. to Surabaya, which costs 90.000 IDR and arrives at 8:47 p.m.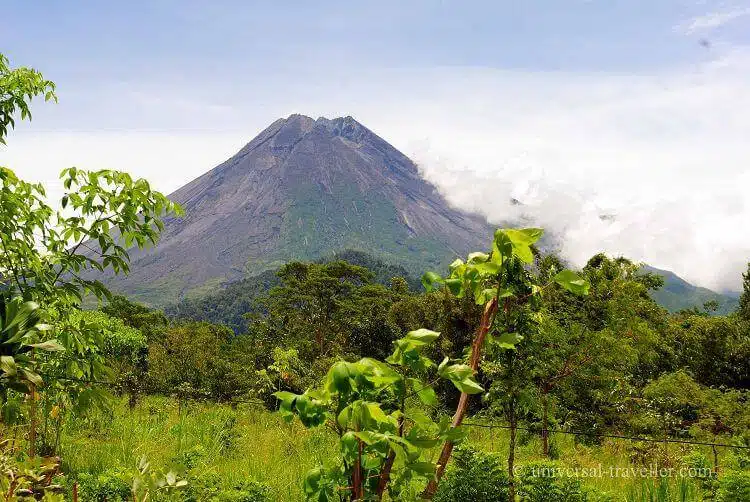 Day 8 – Transport to Bromo volcano
From the bus terminal Bungurasih in Surabaya, you can take a bus to Probolingo. It takes between two and three hours and costs 23.000 IDR. From Probolingo Mini busses are going to Cemara Lawang, the starting point for the Bromo volcano tours.
A ticket costs 25.000 IDR, and the bus starts when it is full, which can take some time depending on the time and day. Alternatively, you can also go by shuttle bus, which starts regular and costs 50.000 IDR.
Day 9 –Sunrise at Bromo and insider tip Madakaripura Waterfall
One way to discover the Bromo is by Jeep, which costs 100.000 IDR (7.60 Euros) plus 25.000 IDR entrance fee for the national park. You get picked up at 3.30 and first go to a viewpoint where you can see the sunrise.
Afterward, the driver brings you to the Bromo, where you can go up to the crater. It is really amazing and worthwhile. After the tour, you can rent a car with a driver who drives you from Bromo to the Madakaripura Waterfall located between Cemara Lawang and Probolingo.
Most tourists only go to the Bromo and do not even know about the waterfall, so that there are barely any tourists. It is one of the most beautiful waterfalls I have ever seen. From the waterfall, you can go back to Surabaya via Probolingo.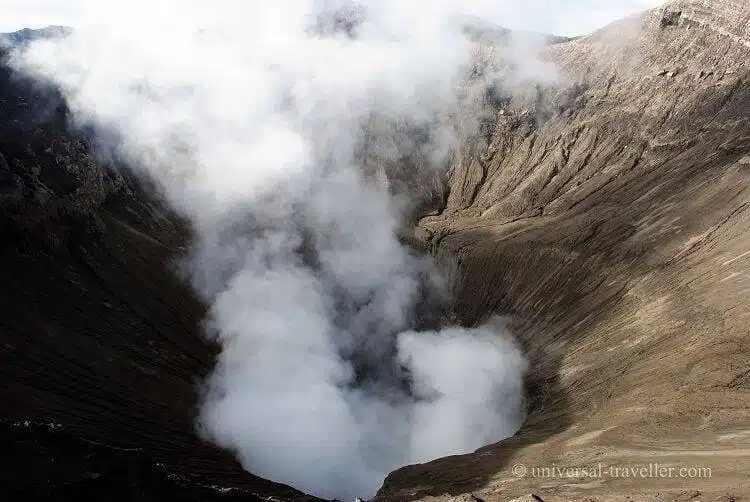 Day 10 – Surabaya
Depending on how much time you have, you can also make a tour from Yogyakarta to the Bromo and Ijen volcanoes. You first go by bus to Cemara Lawang where you stay one night. On the next day, you can see the sunrise at Mount Bromo.
Afterward, you go by Minibus to Paltuding Post, the starting point for 3-kilometer trekking to the Ijen crater. From the Ijen, you can go back to Yogyakarta or the Ferry station.
For 70.000 IDR, it is possible to go by ferry and bus to Denpasar, Bali. I did not make this tour, but it might be an option when you plan to go to Bali afterward.
Best VPN for Travel: ExpressVPN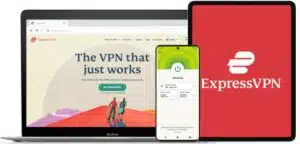 Heading abroad? Use ExpressVPN to access your social media accounts, unblock your favorite entertainment sites, and stay connected with friends and family. And get cheaper flights, of course.
Pros
✅ Next-gen, high-speed servers in 94 countries
✅ Works on iOS, Android, Windows, Mac, Linux, browsers, and more
✅ 256-bit AES encryption protects your data, even on hotel Wi-Fi
✅ Unblocks Netflix and other streaming sites
Cons
❎ No dedicated IPs
Get 3 extra months free of ExpressVPN when signing up for a 1-year plan. That's a 49% saving and a monthly cost of just $6.67! You also get a 30-day money-back guarantee.