While millions of tourists are traveling to Bali every year, mass tourism is still unknown in Lombok.
Some tourists might spend a few days at the Gili Islands, but only the fewest stay in Lombok, although there are dozens of dream beaches, good food, and super welcoming people.
Read here 13 Best things to do in Lombok, Indonesia.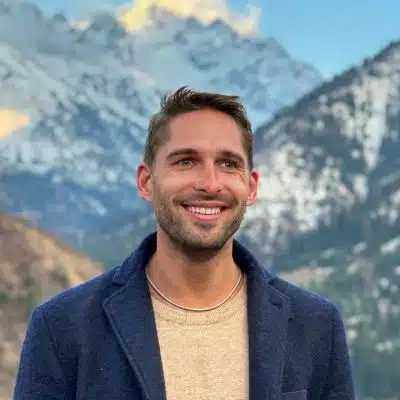 1. Mount Rinjani
Mount Rinjani is with 3,726 m the second highest volcano in Indonesia and for sure one of the highlights of Lombok. You can book guided multi-days trekking tours to Crater Lake and even to the top.
2. Visit Lombok's Waterfalls
You will find numerous waterfalls in Lombok. Most of them are situated in the north. Among the better-known ones are the Sendang Gile and the Tiu Kelep waterfalls near Senaru.
You can visit both waterfalls with the same ticket. From the entrance, it takes about 15 minutes on foot to reach the Tiu Kelep waterfall.
Due to the short distance, most locals and tourists only go here. Sendang Gile is, in my opinion, however the more spectacular one where you can also go swimming in the ice-cold water.
It's so refreshing after the 20 minutes hike from Tiu Kelep waterfall. On the way back, you can take a shortcut through a water tunnel. Just ask the locals where it is.
Another beautiful waterfall is the Tiu Teja near the village Santong. The special thing about this waterfall is his little rainbow at the bottom that appears depending on the sunlight.
Related Posts: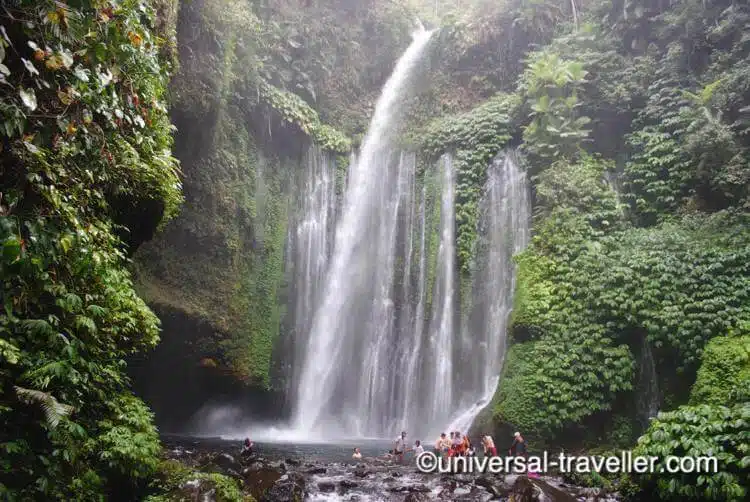 3. The Gili Islands
The Gili islands – Welcome to paradise! Gili Trawangan is the main island with lots of bars and restaurants. Most backpackers stay here to feel the reggae vibe and to party. Gili Nemo and Gili Air are directly located next to Gili Trawangan and much calmer.
The Gilis are very popular for snorkeling, diving, or simply relaxing. I barely saw a place with so many colorful fishes – even when you "only" go snorkeling. Here you can swim with huge sea turtles and enjoy the turquoise clear water and the amazing beaches.
Read more about Gili Air here.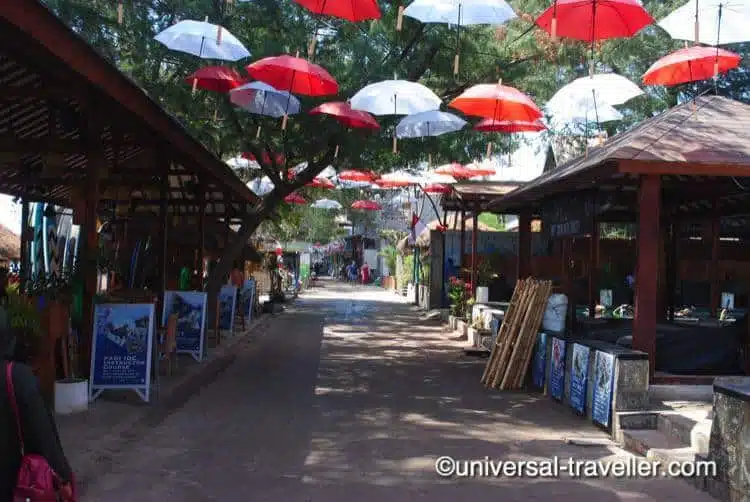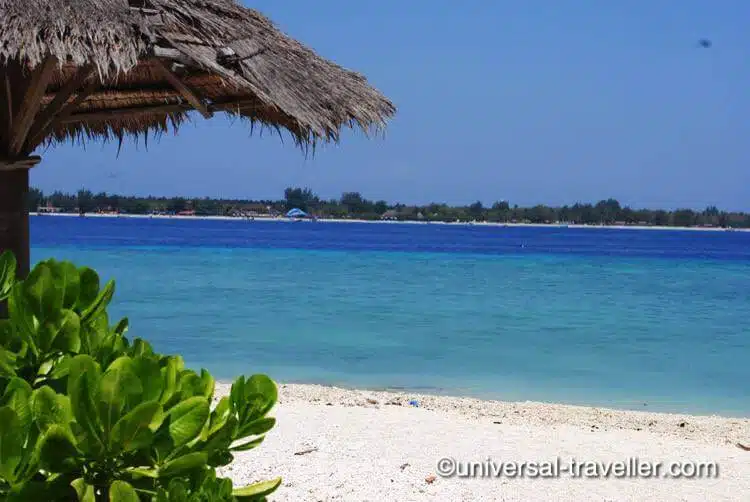 4. Best things to do in Lombok – Senggigi
Senggigi is probably the starting point for most Lombok round trips. There are lots of hotels and restaurants. When you want to go out and enjoy the nightlife in Lombok, that's the place to go. Although don't expect anything compared to Kuta Bali. Senggigi's nightlife rather consists of live music by local bands in one of the bars and maybe some dancing depending on the time of the year you are traveling to Lombok.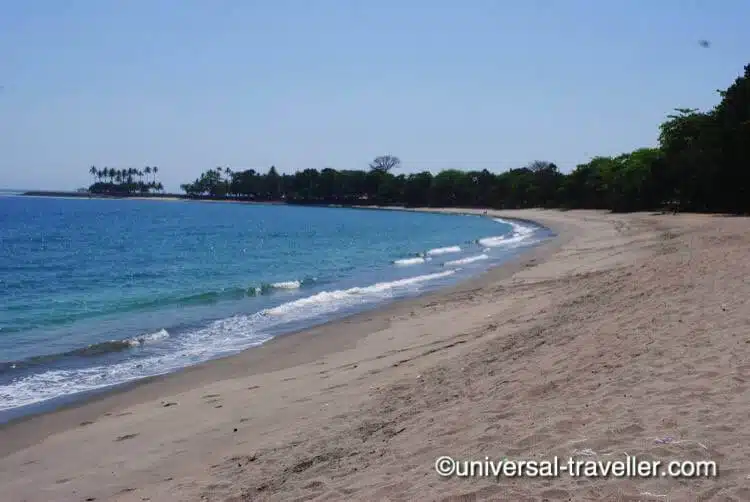 5. Pusuk Monkey Forest
You will find the Monkey Forest on a winding road from Mataram to Bangsal. It is named after the dozens of monkeys next to the road who are waiting to be fed. When you have enough from the monkeys, make a stop at one of the viewpoints and enjoy the breathtaking view of the mountains, the valley, and at some places, even the ocean.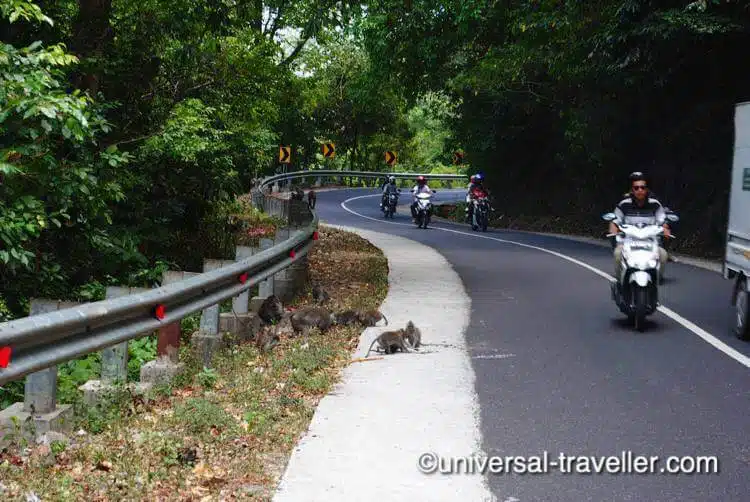 6. Pandanan Beach
Pandanan is a beautiful beach near Senggigi. You will pass it when you take the coastal road from Senggigi to Bangsal, where the boats to the Gili islands leave. Make a stop, jump into the water and order delicious seafood.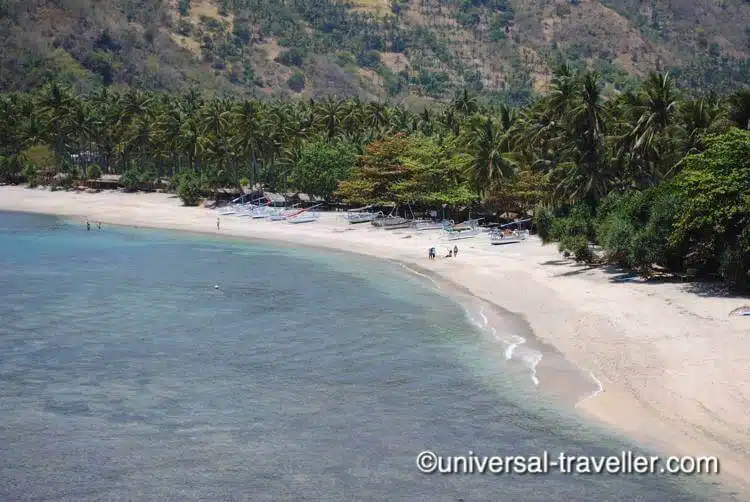 7. Kuta Lombok
Kuta is beside Senggigi, the second tourist place in Lombok. It is trendy amongst surfers. Here you can find many restaurants for different budgets and some small bars. It is overall quite calm and a good base to discover the beaches of the south.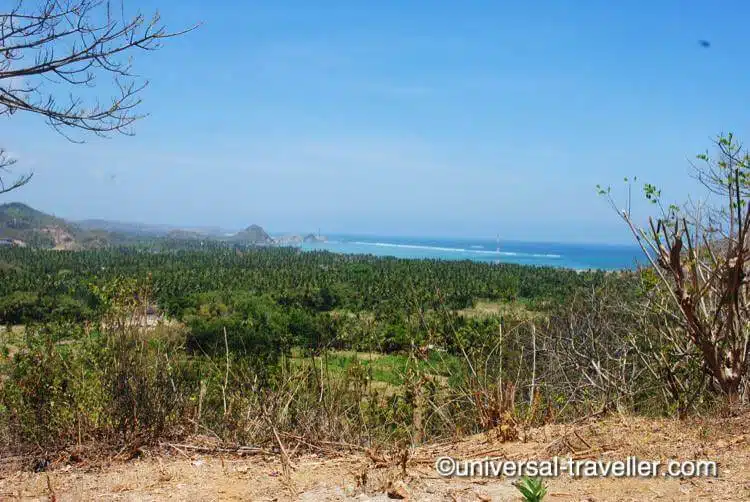 8. Pink Beach and Tanjung Ringgit
The further east you move, the worse the roads and the fewer tourists you will meet and the fewer locals speak English. Nonetheless or exactly, therefore, I strongly recommend you to visit the Tanjung Ringgit peninsula in the south-east of Lombok. You will be rewarded with wonderful views of the Tanjung Ringgit cliffs, and you can relax on the famous Pink Beach with its turquoise water and slightly pink-colored sand.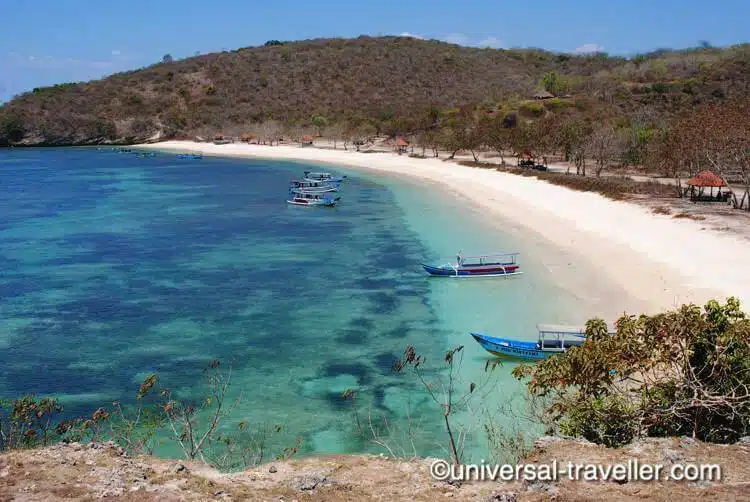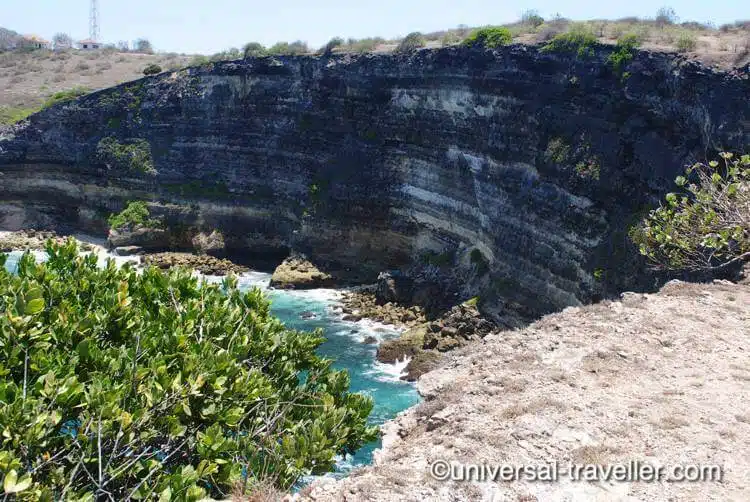 9. The Beaches in the south
The south of Lombok has so many amazing beaches to offer…. and the best part is that the chances are great that you are the only person on the beach! I recommend you to stay at Kuta, where you can rent a scooter (between IDR 40k and 50k per day) to drive to the different beaches. Among the nicest ones are Mawun Beach, Tanjung Aan and Selong Belanak.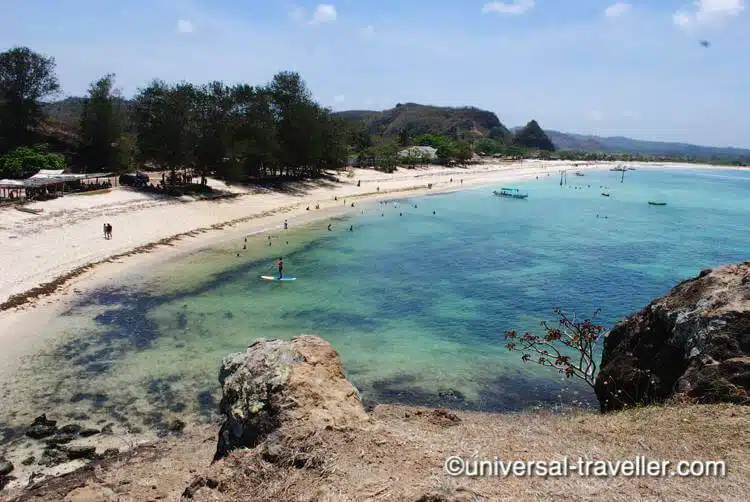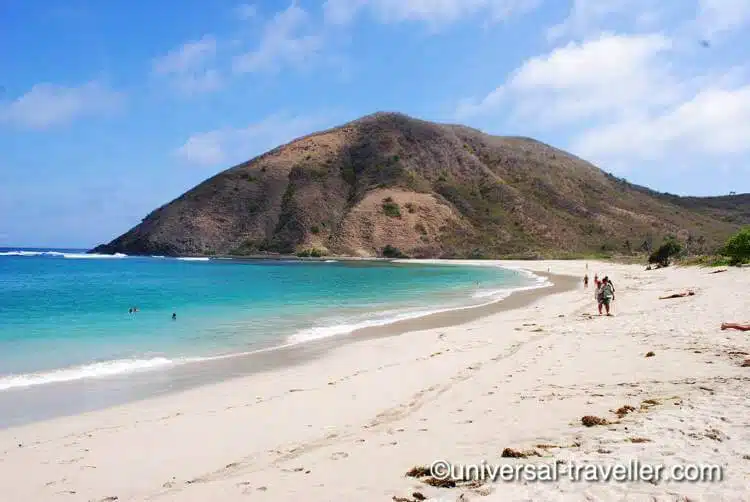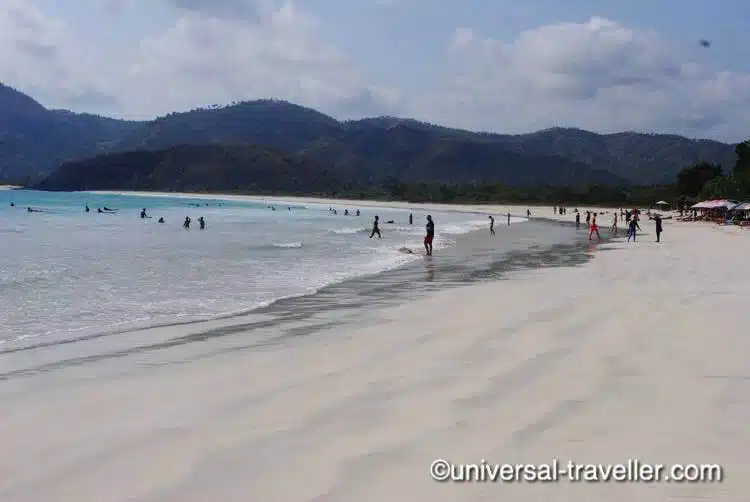 10. Visit Hindu Temple
Even though Islam is the main religion in Lombok, other religions are practiced freely. Besides many mosques, you can also find Hindu Temples in Lombok. If you are into it, I recommend you visit the following temples: Batu Golong Temple near Senggigi, Lingsar Temple, Narmada Temple, where you can find holy water, and Mayure temple where you can see cockfights.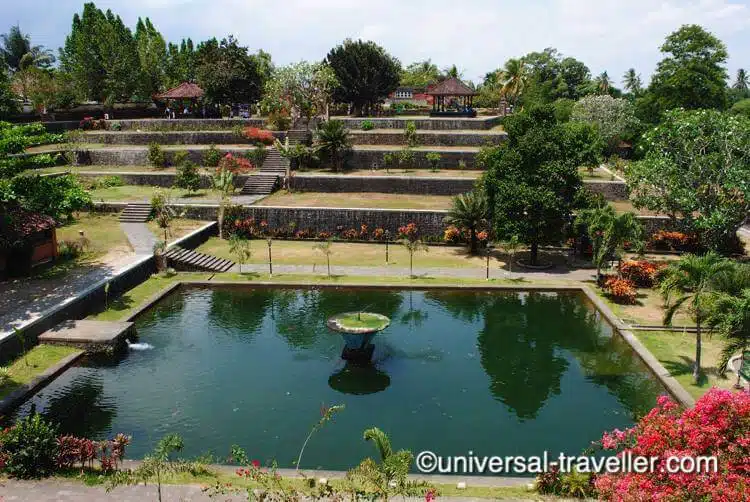 11. Experience the Sasak culture
The majority of Lombok's inhabitants belong to the indigenous Sasak folk. They have their own language and unique culture in Indonesia. Mostly on Sundays, huge Sasak wedding parades take place in almost every city and village. You can get an insight into the Sasak culture by visiting the Sasak village in Sade near Kuta. It became, however meanwhile, pretty touristy.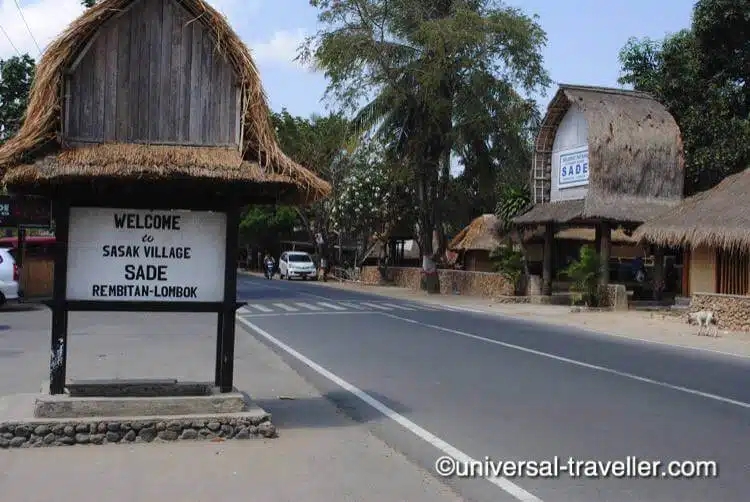 12. Visit a local market
Local markets are always worth visiting and a good chance to get insight into the culture and get in touch with locals. Apparently, the "Ampenan Market" in Mataram is strongly recommended. I haven't been there but heard it from many people.
13. Sunsets
I could watch the sunset every day, and it would never get boring. Senggigi is a good spot on Lombok!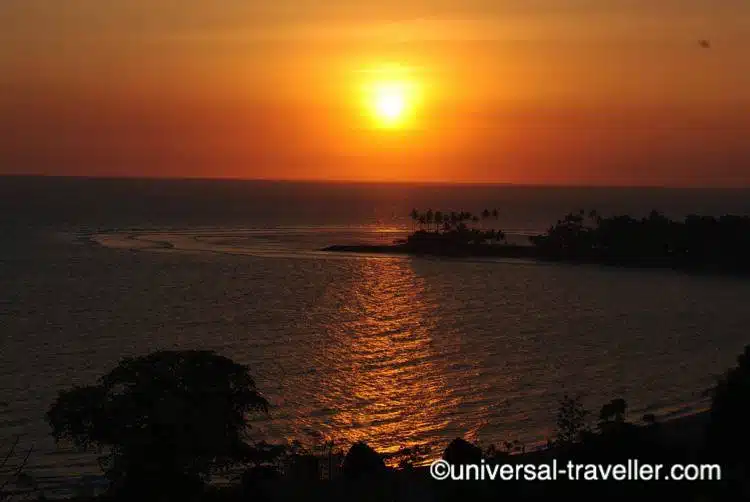 Have you ever been to Lombok, Indonesia? What did you like most, and what are your tips for Lombok? Post them in the comments below!
This article is now available as a mobile app. Go to GPSmyCity to download the app for GPS-assisted travel directions to the attractions featured in this article.
Are you on Pinterest? Pin this!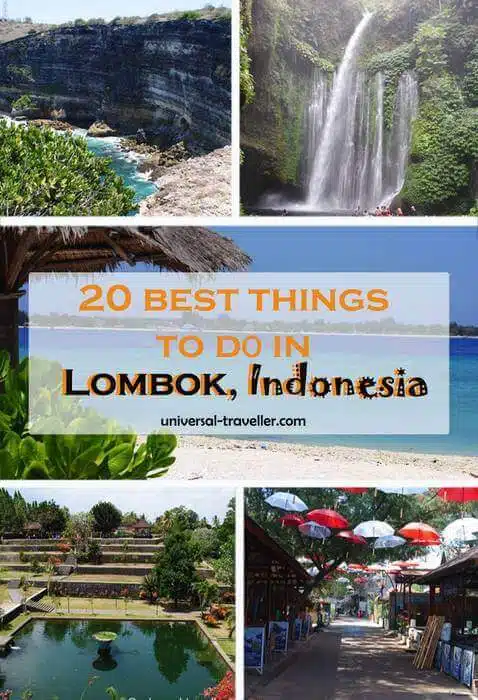 About the Author
More info
Best VPN for Travel: ExpressVPN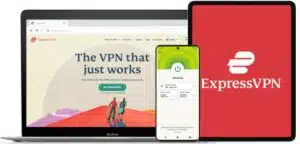 Heading abroad? Use ExpressVPN to access your social media accounts, unblock your favorite entertainment sites, and stay connected with friends and family. And get cheaper flights, of course.
Pros
✅ Next-gen, high-speed servers in 94 countries
✅ Works on iOS, Android, Windows, Mac, Linux, browsers, and more
✅ 256-bit AES encryption protects your data, even on hotel Wi-Fi
✅ Unblocks Netflix and other streaming sites
Cons
❎ No dedicated IPs
Get 3 extra months free of ExpressVPN when signing up for a 1-year plan. That's a 49% saving and a monthly cost of just $6.67! You also get a 30-day money-back guarantee.