Hiking in Torres del Paine National Park in Patagonia is one of the greatest adventures in South America. You can choose between different Torres del Paine national park hikes and enjoy breathtaking views.
Written by Steph from Worldly Adventurer
It's the final few steps as the path careers back on itself and over the brow of the rubble-strewn hill that the iconic, this-is-why-I'm-here scene comes into view.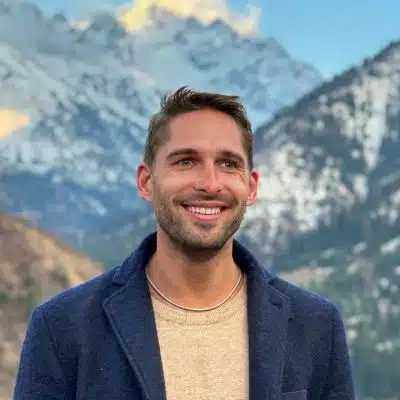 Three narrow shards of granite rear into the skies above, casting their heady shadows into the milky blue waters of the lake beneath.
Read also: Best things to do in Patagonia
These are the Torres or towers of the eponymous Torres del Paine National Park, Patagonia's most coveted attraction. And they're every bit as magnificent in the flesh.
This dramatic Patagonian landscape is made even more enthralling by the challenge you face to get there.
Read also: Best Trips for your Adventure Vacations
Although the towers are accessible as part of an eight-hour day hike, most reach here along with one of the national park's multi-day treks, either the W or the O.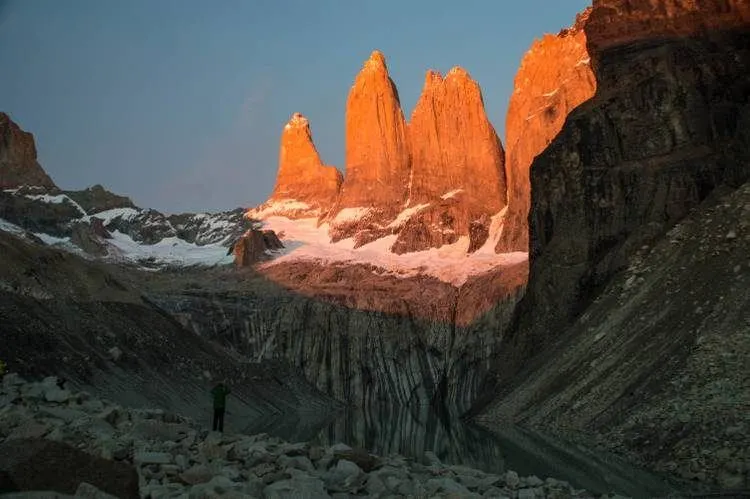 Both grant you an audience with the stark, uninhabited wilderness that is Patagonia, taking you on a journey through pampas grasslands and past egg blue glaciers clinging precariously to mountainsides. Both are experiences you won't ever forget.
The five-day W trek in Torres del Paine National Park's most popular trail. Hikers notch up 80 kilometers, starting west of the national park and taking a W-shaped trail east to spend the morning of the final day at the towers.
Each part of the hike promises a new and different landscape.
Day one introduces you to the magnificence of Glacier Grey, an icy tongue of the Southern Patagonia Ice Field that lolls into the waters of Lago Grey.
Hikers with a keen sense of adventure can spend an extra day here, stretching their legs with an ice climbing tour on the rippled surface of the glacier or taking a kayak to paddle out just a few hundred meters from the glaciers' steadily calving snout.
Day two takes you up into the narrow, glacier-fringed Valle Francés, a steep climb taking you past viewpoints of the Francés Glacier and further beyond to reach Mirador Británico, purportedly the park's most beautiful viewpoint – but only if you catch it on a clear day!
Day three sees the trail skirt the shores of Lago Nordenskjold, an undulating terrain passing through scattered lenga forest where it's worth keeping an eye out for some of the park's shiest residents: austral pygmy owls and even puma.
Finally, day four is an early start to begin the winding, steep climb up through Valle Ascencio to reach the towers at the very top, which are best admired at sunrise, when the light skims their tips, plunging them into a startling red as the dawn breaks.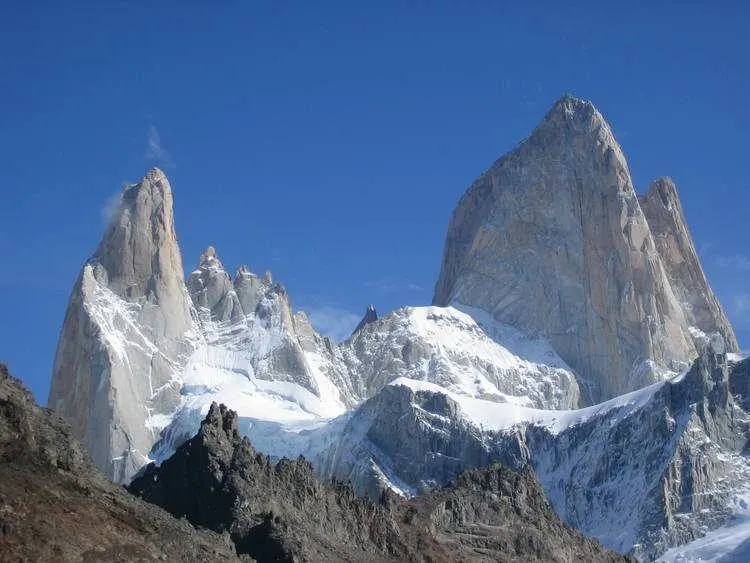 You'll need half a day at the start and end of the trek for transport to and from the park, making this a five-day trial.
For the most intrepid, the O is a tempting alternative. This 110-kilometer, nine-day hike adds an extra four days of hiking to W (which you join on day five) instead of taking a circular route around the park, passing raging rivers and hanging glaciers on its way.
One of its highlights is summiting the John Gardner Pass, where views north of the Southern Patagonian Ice Field on a clear day are nothing short of astonishing.
As Torres del Paine National Park has grown in international acclaim, visitor numbers have increased exponentially. Travelers may find a disappointing lack of peace when numbers peak in January and February each year.
Instead, opt to visit the park in the shoulder season – either October through November or March and April – when reservations for the campgrounds (which you must make in advance) are far easier to come by.
About the Author
More info
Best VPN for Travel: ExpressVPN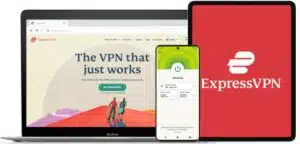 Heading abroad? Use ExpressVPN to access your social media accounts, unblock your favorite entertainment sites, and stay connected with friends and family. And get cheaper flights, of course.
Pros
✅ Next-gen, high-speed servers in 94 countries
✅ Works on iOS, Android, Windows, Mac, Linux, browsers, and more
✅ 256-bit AES encryption protects your data, even on hotel Wi-Fi
✅ Unblocks Netflix and other streaming sites
Cons
❎ No dedicated IPs
Get 3 extra months free of ExpressVPN when signing up for a 1-year plan. That's a 49% saving and a monthly cost of just $6.67! You also get a 30-day money-back guarantee.