The Okavango Delta in Botswana is one of the most beautiful landscapes in Africa, and it's also an incredible spot for wildlife viewing.
The best way to experience this unique corner of the world is in a mokoro on an Okavango Delta safari.
A mokoro is a traditional dugout canoe that is propelled not by rowing but by "poling." The person acting as the poler stands up in the canoe's back and pushes the boat along using a long pole.
Read also: Best Trips for your Adventure Vacations.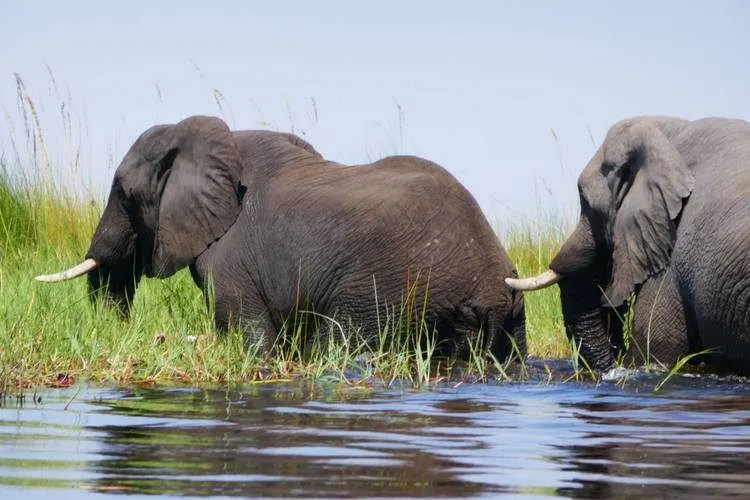 A local will do the poling for you, so you can sit back and relax and watch the scenery go by. But if you'd like to try your hand at it, they will be happy to teach you. It's harder than it looks!
Old Bridge Backpackers is a reputable company that has been organizing mokoro trips for many years. If you are truly adventurous and/or are on a tight budget, their self-catering mokoro trips are a good option.
For this, you will need to supply your own camping equipment and food, and Old Bridge Backpackers will provide the mokoro and a local poler to guide you.
For something a bit less DIY, you can opt for a catered and equipped mokoro trip.
In this scenario, you'll be provided with all camping equipment, a cook, three meals per day, bottled water, fruit juice, wine, and an extra guide and mokoro. Trips can last anywhere from one to four days, or even longer if you prefer.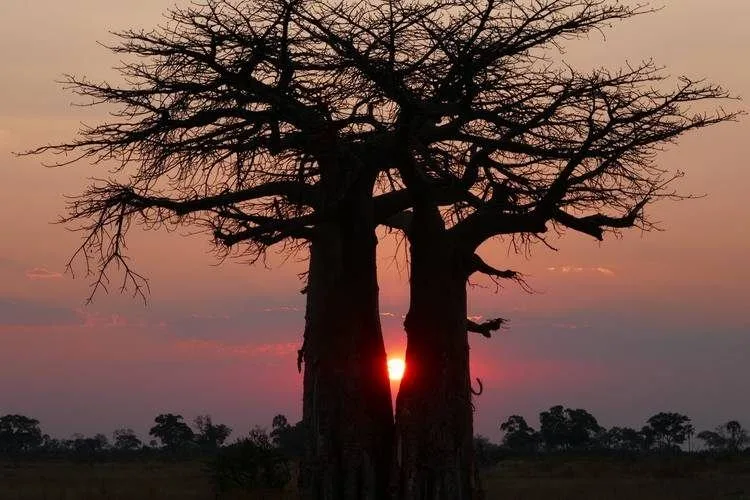 Most visitors to the Okavango Delta are happy with a two-day, overnight mokoro trip. This will give you the chance to cruise through the delta's small water channels and go on a walking safari on one of the delta's many small islands.
The island where you go on safari is also where you will set up camp and sleep for the night.
Local wildlife includes zebra, wildebeest, elephants, and lions, among other species. Unlike on walking safaris in other parts of Africa, the guides do not carry guns in the Okavango Delta.
Perhaps this is why the animals don't seem to be afraid of humans on foot. For example, in Kruger National Park in South Africa, the animals will run away as soon as they see or smell a human walking towards them.
But in the Okavango Delta, they tend to stop and stare in curiosity at human visitors. Until recently, hunting was banned in Botswana, which has also contributed to the lack of fear of humans among wild animals.
Sadly, the hunting ban has just been lifted by the new Botswanan president, and it is yet to be seen what effect this will have on wildlife viewing (not to mention on the animals themselves).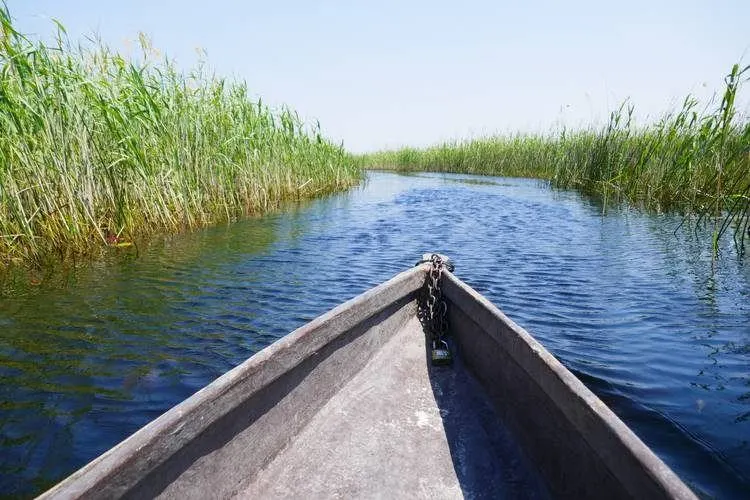 Elephants are abundant in this part of Botswana, so there's a good chance you will see them munching on the reeds in the water channels as your mokoro glides by.
And don't forget to look out for the smaller animals, too, like the tiny white frogs that you'll see hanging on to the reeds.
Wildlife viewing is always a matter of luck, of course, so sightings can never be guaranteed.
But even if you're not lucky enough to have a close-up encounter with the non-human local residents of the Okavango Delta, you will be spellbound by the beautiful scenery and the experience of being at one with nature in this unique place.
Written by Wendy from The Nomadic Vegan
Best VPN for Travel: ExpressVPN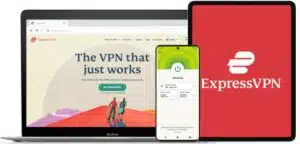 Heading abroad? Use ExpressVPN to access your social media accounts, unblock your favorite entertainment sites, and stay connected with friends and family. And get cheaper flights, of course.
Pros
✅ Next-gen, high-speed servers in 94 countries
✅ Works on iOS, Android, Windows, Mac, Linux, browsers, and more
✅ 256-bit AES encryption protects your data, even on hotel Wi-Fi
✅ Unblocks Netflix and other streaming sites
Cons
❎ No dedicated IPs
Get 3 extra months free of ExpressVPN when signing up for a 1-year plan. That's a 49% saving and a monthly cost of just $6.67! You also get a 30-day money-back guarantee.