There are many fun things to do in Santiago, Chile. Like most large cities, Santiago has great food and some awesome things to see and do. If you're spending a few days in Santiago and are looking for some great experiences, we've got you covered.
Nestled within the Santiago Valley and surrounded by majestic snow-capped peaks, Santiago offers great opportunities to explore and experience Chile.
Chile stretches some 6,000 kilometers north to south along South America's western coast. And Santiago, Chile's national capital, holds over a third of the country's 18 million people.
Santiago has a fascinating and rich history.
Archaeologists think humans may have first set foot in what would become Santiago as far back as 12,000 years ago!
The modern city was founded more recently by the Spanish in the 16th century, where it served as a jumping-off point for ships embarking across the Pacific to Asia.
Much of the city's impressive colonial architecture still stands for you to admire today.
Like most large cities, Santiago has great food and some awesome things to see and do.
If you're spending a few days in Santiago and are looking for some great experiences, we've got you covered.
I asked a bunch of travel bloggers about their favorite places and things to do in Santiago, Chile.
From stunning tower views to walking tours and bustling mercados, here's what they recommend:
1. Visit the Santiago Tower
Recommended by Leticia from Happee Travelers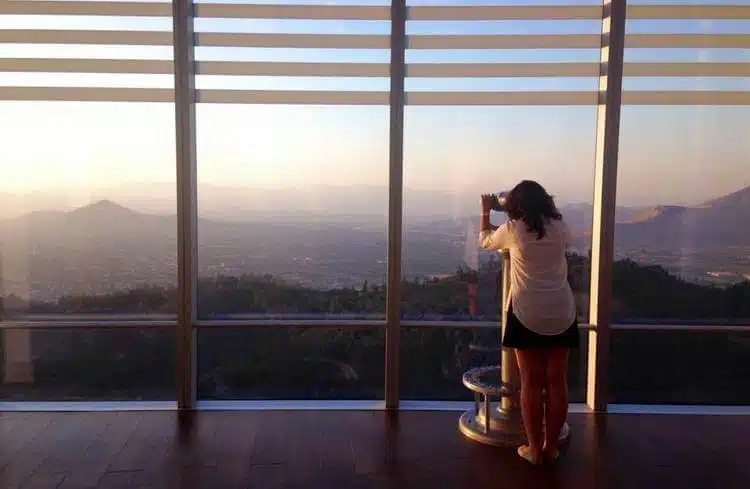 Visiting any new city can be an exciting experience, and even more if you get to see it from above, from a beautiful panoramic view.
It's always interesting to notice its urban layout, see how the city was built throughout history, and wonder how much has happened through those roads, buildings, and places.
Until landing there, I had no idea that the Andes Mountains surround Santiago.
I'm crazy about landscapes with snowcapped mountains, so when I heard about the Gran Torre Santiago (The Santiago Tower, in English), a building that offers a panoramic view of the city, I knew I had to go there.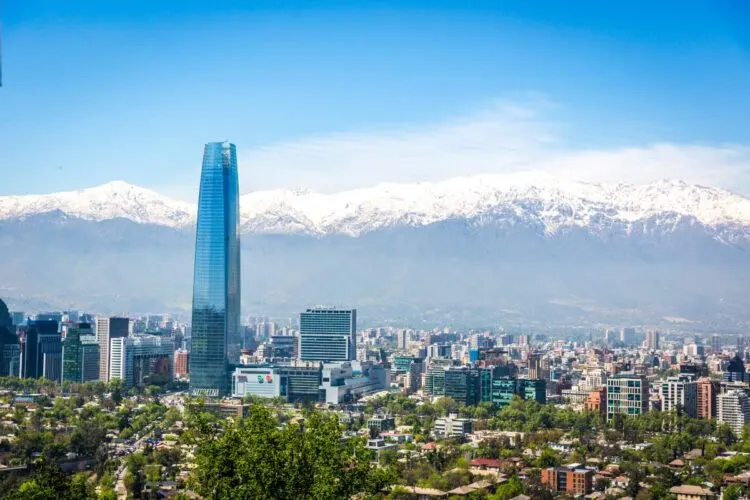 The building is the highest skyscraper in Latin America, a part of the Costanera Center, which also includes the largest mall in Latin America, and a couple of hotels and office buildings.
The Santiago Tower has an observation deck on the 64th and top floors.
My friends and I went there by sunset, just in time to enjoy that beautiful orange sun reflecting against the city and the Andes Mountains on the horizon.
The building is modern, spacious, not very crowded. We were amazed to notice how Santiago is flat, with broad organized avenues, in a way that resembles a lot in North America.
A must-see whenever in town!
2. Things to do in Santiago Chile – Visit Barrio Lastarria
Recommended by Ale Werner from Universo Viajero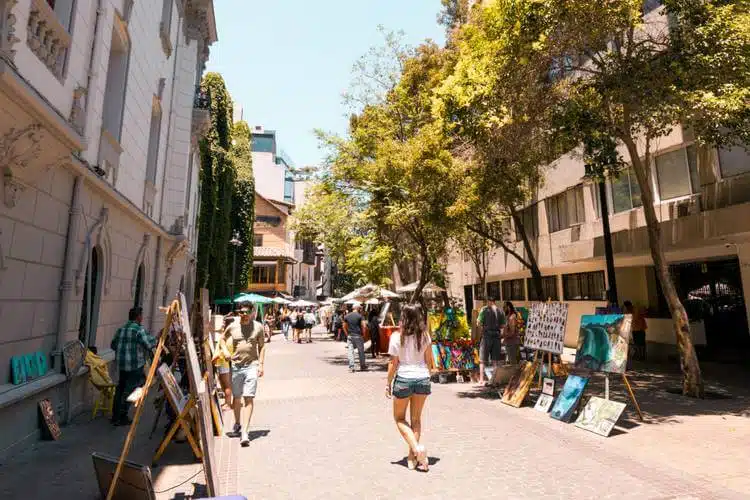 The "Barrio Lastarria" is a small oasis in the center of Santiago, surrounded by some parks and quiet streets filled with street artists, handicraft stalls, and families who go out for a walk.
Its construction began in 1857 with the Church of Vera Cruz, but it was not until around 1900 that it began to consolidate.
Important families of Chile came to live here and construct beautiful houses and mansions that today are occupied by the city's cultural scene. This explains its beautiful architecture.
This place is ideal for walking around on any day of the week; the neighborhood has a vibrant culture that always offers various activities such as concerts and shows and several clothing stores and Chilean design objects, museums, movies, art galleries, and much more.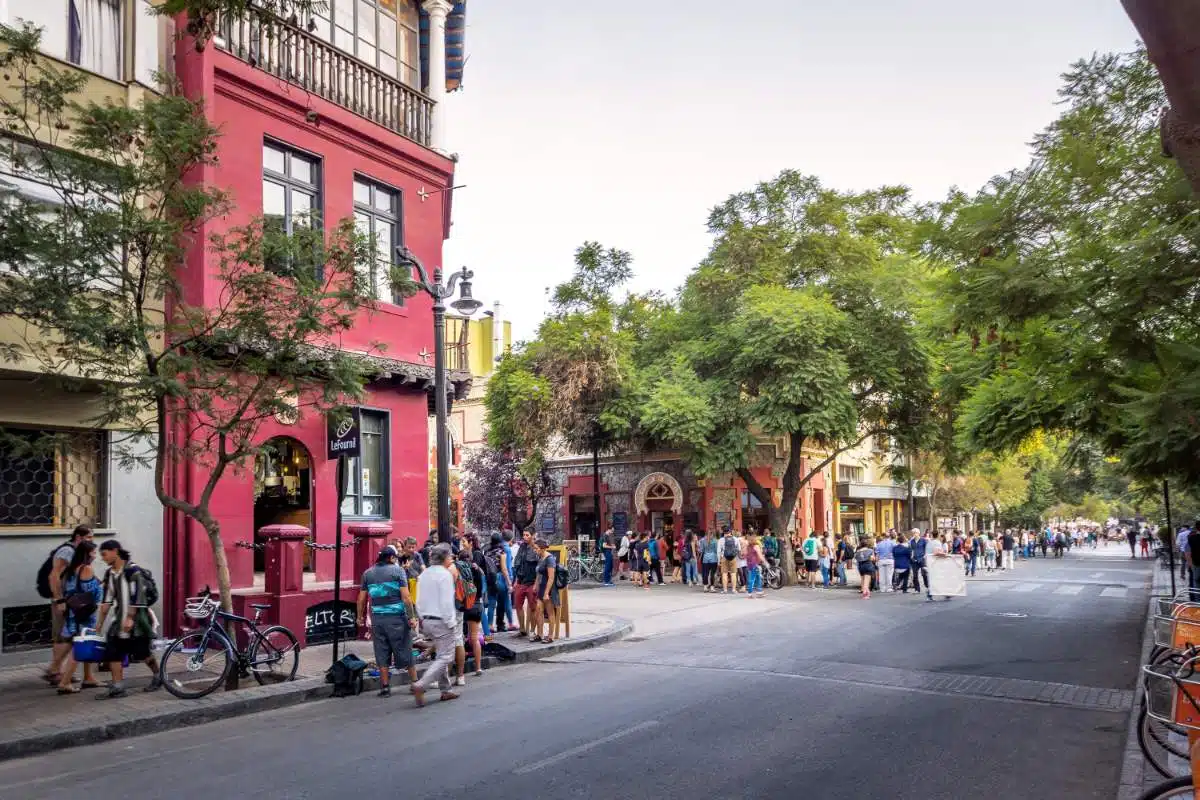 You will also find several national and international restaurants, so if you are looking for someplace to enjoy a good meal, you cannot miss this area.
In Barrio Lastarria, there are also several historical monuments worth visiting, such as the Palacio de Bellas Artes, one of the main art museums in Chile; the Bruna Palace, a huge mansion located in the Parque Forestal; the Posada del Corregidor, which dates to the 18th century and is today a national monument; and the Church of the Vera Cruz.
3. El Pueblito Los Dominicos
Recommended by Juergen from Dare2go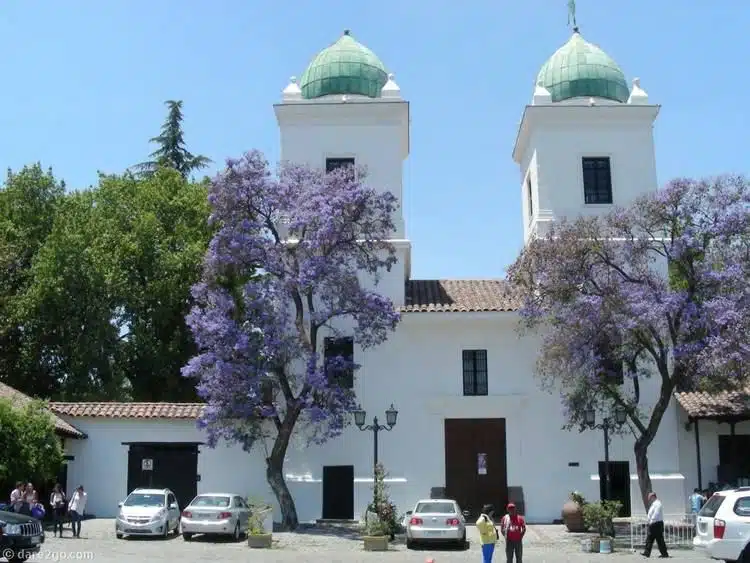 If you are looking to spend some time outside the busy inner city of Santiago de Chile, why not hop on the Metro and ride Line 1 to Los Dominicos?
Up there, in the wealthy suburb of Las Condes, you will find more green, and the air is better too.
But the main attraction is the Pueblito Los Dominicos. This is a protected historical site on the outskirts of Santiago, where an old 'fundo' (farm outbuildings of a former Dominican monastery) behind the historic San Vicente Ferrer church has been transformed into a unique arts and craft market.
Dozens of small handicraft shops occupy rustic-looking old adobe buildings. Benches in shady laneways invite you to rest, and there is a lovely, small restaurant with outdoor tables.
On weekends, this place can be busy with locals. If you don't find a meal here, there are plenty of good restaurants within walking distance.
The Pueblito Los Dominicos is a perfect place to look for souvenirs or gifts to take home from Santiago de Chile – not the cheap, mass-produced wares you will find downtown, but unique, often hand-made craft items.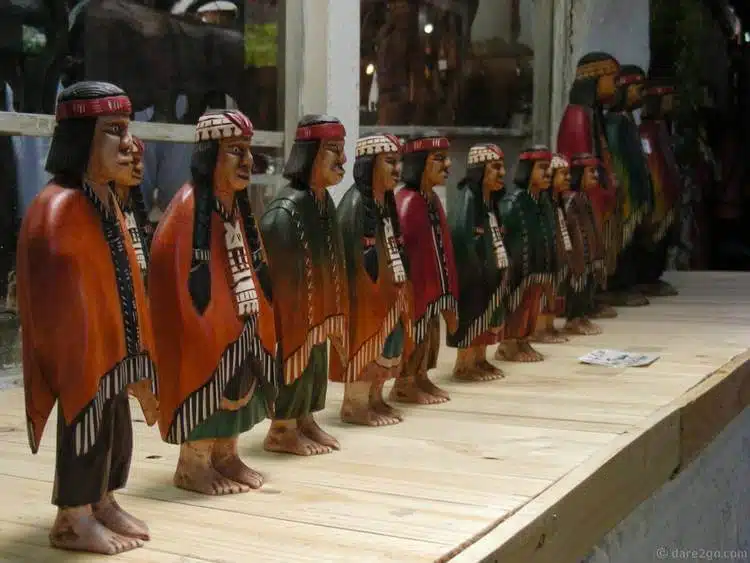 You can find everything, from lovely earrings to soft Alpaca shawls to large original paintings. Often the creators are present and can tell you more about their products.
Santiago's Metro is very crowded during morning and evening rush hours. It can also be busy over lunchtime. We recommend that you take the Metro to Los Dominicos mid-morning to avoid this, and best try to be back in the city well before 5 pm.
You will need to buy an electronic BIP Card at the station to use the Metro; if you travel in a small family group and won't use the Metro very much, a single card with sufficient credit should be enough – just beep with the same card one person after the other through the turnstiles.
4. Free Walking Tour Santiago
Recommended by Claudia from My Adventures Across The World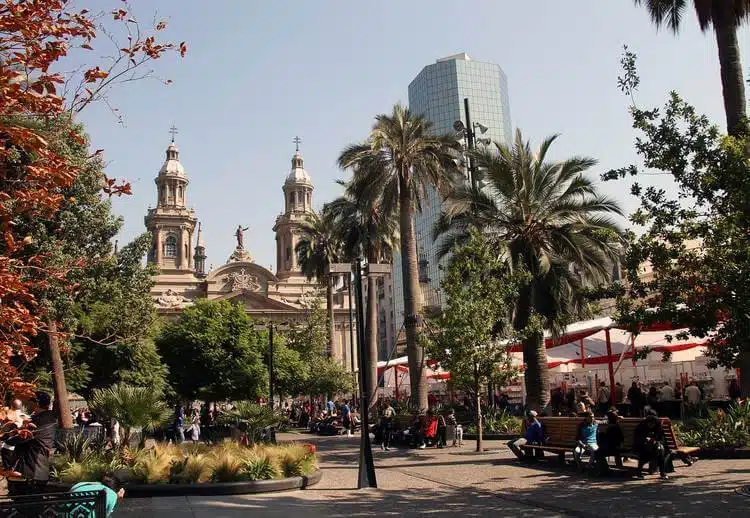 Santiago is one of the unmissable places to visit in Chile. The city has a lot to offer to visitors, with plenty of art, museums, and activities for all budgets and tastes.
One of the coolest things to do in Santiago, Chile, is a guided walking tour. There are many on offer in the city, some of them are free – though it is recommended to tip the guide as an act of courtesy.
There is no need to book these tours: just show up at the scheduled time (there are tours every day, twice a day) in the set place.
Santiago's walking tours typically go to all the most interesting places in the city, including the Plaza de Armas with the beautiful cathedral. They walk visitors through all the most important street art in the city.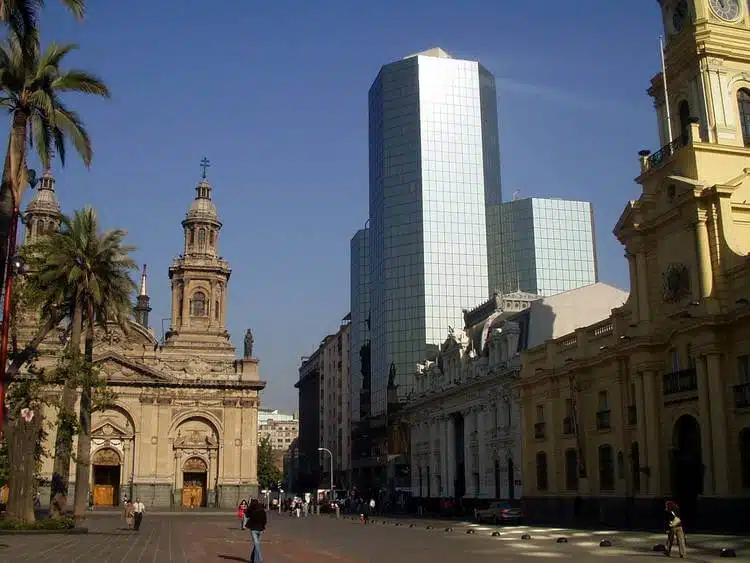 They provide plenty of insights on the locals' way of life, including the habit of attending to stray dogs, which are thought to be "city pets."
Some tours (including free walking tours) also go to the local markets. They are a great occasion to try all the local specialties – first and foremost the delicious empanadas (dough stuffed with meat, onions, and other ingredients for a mouthwatering result).
5. Visit Santiago Metropolitan Park
Recommended by Kaila from Nylon Pink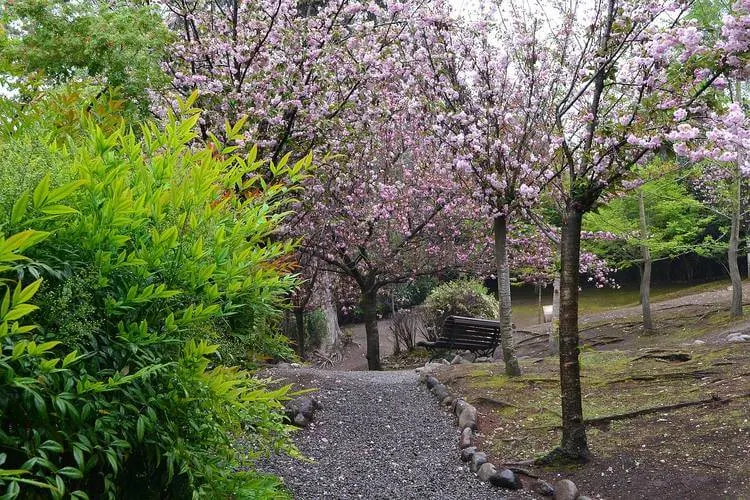 Here is a great place to come if you want to experience a free and fun attraction. It is an open park in the middle of the city and perfect for walking around, enjoying the fresh air.
You can often find a sports group or two at play in the park, and they are free to enjoy. Bike-sharing is available for those of you looking to get some miles in, or you can swim in either of the two pools.
Other activities like yoga, Pilates, and aerobics at the Jardin Mapulemu are available, too. You also might visit a botanical garden, the wine museum, or the local zoo.
If you know about writing, you will want to visit Pablo Neruda's museum located at the foot of the San Cristobal mountain.
You can also bring your own food and enjoy a picnic at the grills. Also, there are tables and garbage cans nearby for easy setup and cleanup.
6. Empanadas and Terremotos @ La Piojera
Recommended by Elisa from World in Paris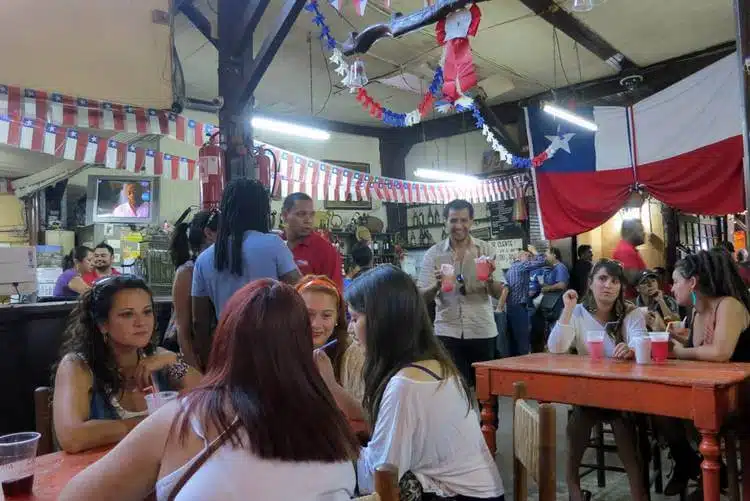 One of my favorite things to do when I visit a new country is to try its local food and drink. If I can do this in a popular place for locals instead of a fancy place for tourists, then it's heaven!
I am lucky to have a Chilean friend in Santiago, and it was him who decided that we must go to La Piojera for some empanadas and terremotos.
La Piojera (Aillavilú 1030, Santiago) is a popular place for locals to drink and eat for a few pesos.
It is located in Santiago downtown, not far from the central market, so it can be a good way to end your Santiago highlights exploration.
I would describe La Piojera as a tavern with basic furniture and a reduced choice of food and drink. Basically, you come to La Piojera to drink beer, piscos or terremotos, and some staples like empanadas.
Everybody knows about empanadas, the basic hot staple made of dough and filled with things like minced meat, chicken, or mashed potatoes.
Terremotos, instead, is another story. Terremotos (earthquakes in Spanish) were invented in Santiago by a barman probably experimenting with different drinks. They are made with white wine, ananas ice cream, and grenadine syrup.
The name comes from a couple of German journalists who came to Santiago to cover the news of a big earthquake that shook the city in 1985.
Somebody offered them a couple of glasses of this strange drink, and after the first sips, they both said: "oh, this is another earthquake!"
Go to la Piojera to get a taste of Santiago and to meet the locals: after a couple of terremotos (the pink drinks in the picture), it is even easier!
7. Lunch at Mercado Central
Recommended by Carole from Berkeley and Beyond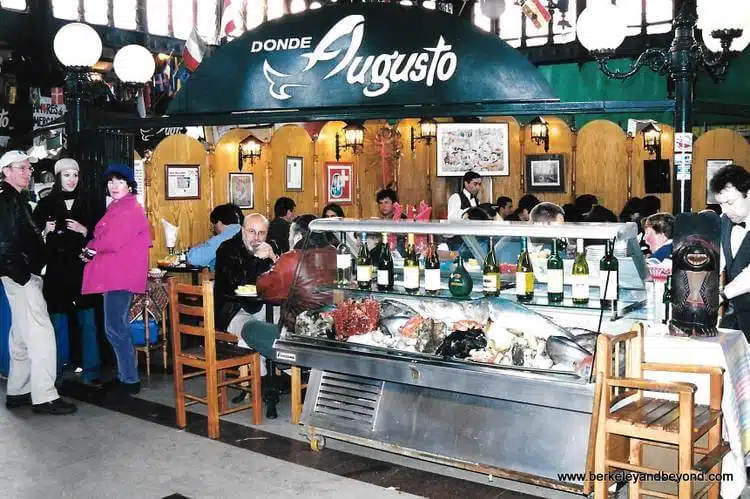 A stop for lunch at Mercado Central is one of the must things to do in Santiago, Chile.
Located on the northern edge of this city's historic center, it is just a 10-minute walk from Plaza de Armas and is open every day.
Plan it in with a visit the same day to nearby Parque Forestal (Forest Park) and the Museo de Arte Contemporáneo or Museo Nacional de Bellas Artes.
Built in 1872, the market features grand neoclassical architecture that was produced in Britain.
The building features high ceilings, arches, and intricately carved wrought iron that resembles a European Victorian train station.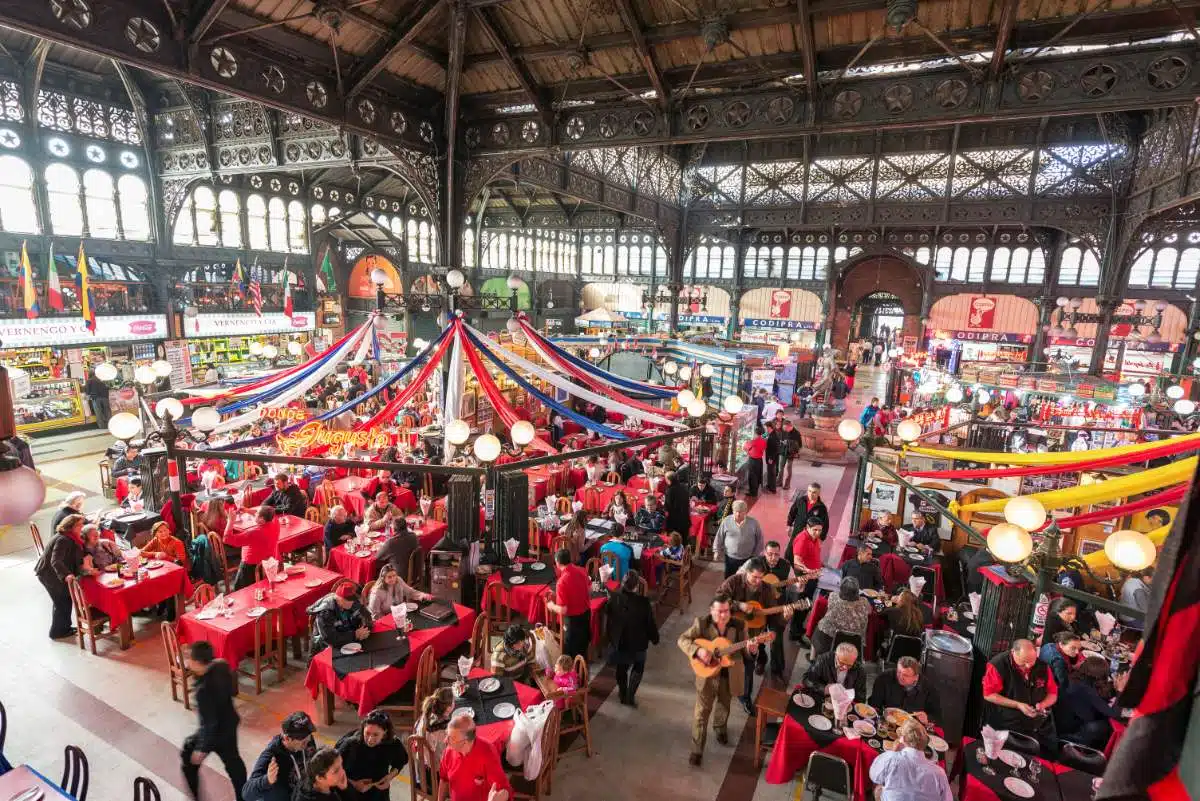 The market roars at lunchtime when it is busy with visitors and locals–who come here to shop for staples that include colorful fruits and vegetables, freshly-baked bread, and all kinds of candy.
The seafood stalls are exceptional, with live crabs and lobsters, giant mussels, and buckets of sea urchins and oysters. Allow time to enjoy a meal in one of the many restaurants.
My favorite is the wildly popular Donde Augusto, which is reputed to have been here forever. What looks like many different restaurants actually seems to be mostly this one with different sections all over the place.
As might be expected, the Chilean sea bass is primo, but it would be hard to go wrong with any fresh catch.
8. Cerro San Cristobal Funicular
Recommended by Halef and Michael from The Round The World Guys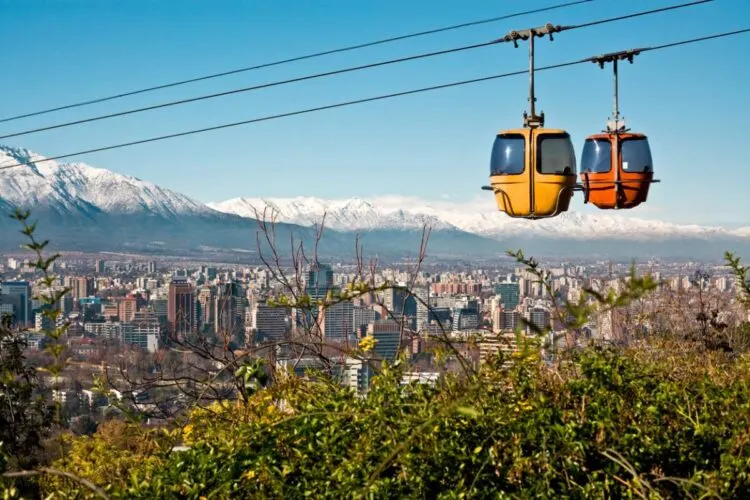 Santiago was built on the foot of the Andes, and it's not surprising to find that the city can be quite hilly. One of the best things to do in Santiago Chile is to visit San Cristobal Hill, the second-highest point in the city.
There are a few ways to get up to the top of San Cristobal, and the most popular way is to use the iconic funicular railway. It is a steep incline railway system, built in 1925, and has been serving the community ever since.
Head out to the Tudor-style Pio Nino Station, a national landmark where you can start your journey at the bottom of Cerro San Cristobal. From here, take the funicular ride for roughly 15 minutes – it brings you up at about a 45-degree angle for roughly 500 meters.
The railway experience is extremely exciting but relaxing at the same time
If you have some time, you can opt to stop at the midway station of the journey. Here at the Zoological Station, you can stop to visit the National Zoo of the Metropolitan Park of Santiago.
The Cerro San Cristobal funicular railway was declared a Chilean National Monument in 2000, and rightly so.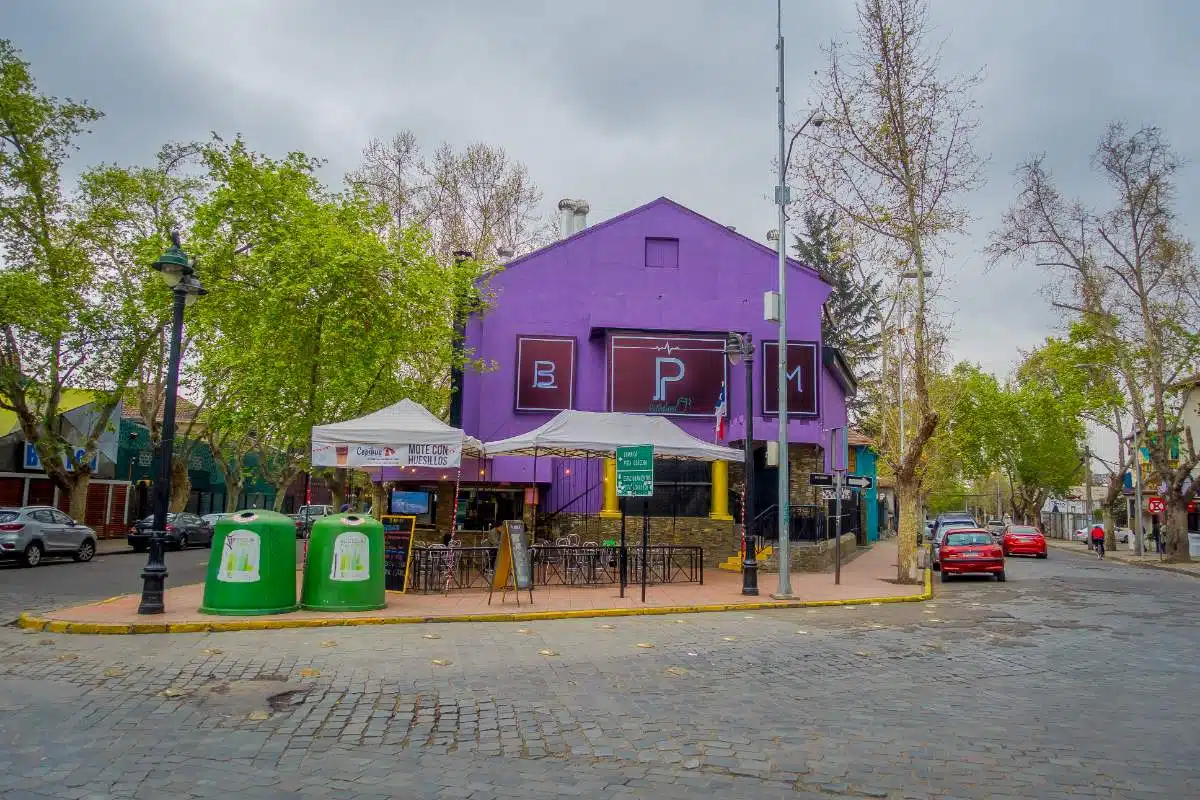 Where to stay in Santiago Chile
1. The Sheraton Santiago Hotel and Convention Centre
Recommended by Lauren from The Traveller's Guide By #ljojlo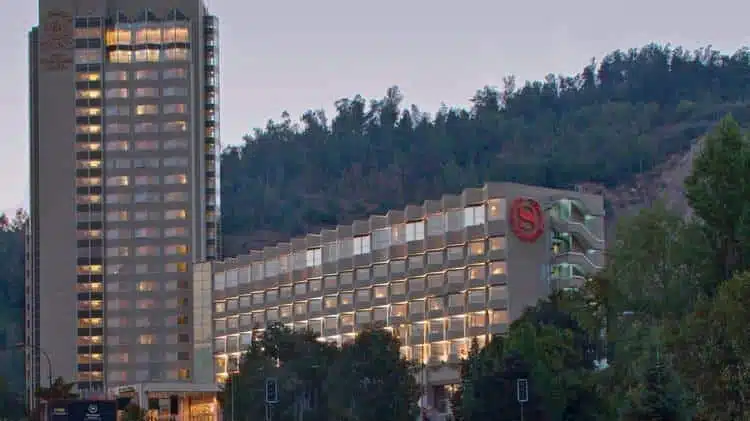 The largest hotel in Chile, with fantastic views of Santiago, is The Sheraton Santiago Hotel and Convention Centre.
With 525 rooms, a fitness room, indoor heated pool, outside pool, and a full business service center, this hotel has it all.
Having stayed in this hotel before a trip to Antarctica, the rooms were clean, beautiful, and a great place to relax before the adventure to the 7th continent.
With views over the city or parklands, you won't be disappointed no matter the room you are given.
Only 15 minutes from the international airport but close to attractions within the city, you can either spend time by either of the two pools or go out and explore this vibrant city.
If you have a business on your mind, you can enjoy the wireless internet and the first-class business center.
No matter the type of traveler, you won't be disappointed to stay at The Sheraton Santiago Chile Hotel and Convention Centre.
More Chile Internet Resources:
Was this post about Things to do in Santiago, Chile, helpful? If so, be sure to pin it to refer to later!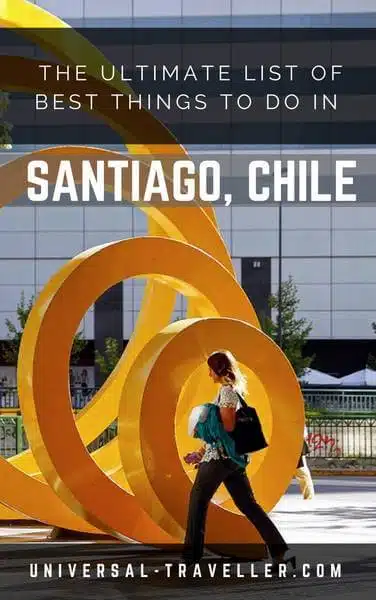 Best VPN for Travel: ExpressVPN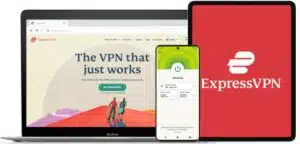 Heading abroad? Use ExpressVPN to access your social media accounts, unblock your favorite entertainment sites, and stay connected with friends and family. And get cheaper flights, of course.
Pros
✅ Next-gen, high-speed servers in 94 countries
✅ Works on iOS, Android, Windows, Mac, Linux, browsers, and more
✅ 256-bit AES encryption protects your data, even on hotel Wi-Fi
✅ Unblocks Netflix and other streaming sites
Cons
❎ No dedicated IPs
Get 3 extra months free of ExpressVPN when signing up for a 1-year plan. That's a 49% saving and a monthly cost of just $6.67! You also get a 30-day money-back guarantee.