Discover the top attractions and hidden gems of Kuwait City, including iconic landmarks, cultural hotspots, and unforgettable experiences in this vibrant metropolis. Check out our guide to the best things to do in Kuwait City!
Kuwait City, the beating heart of Kuwait, is a captivating blend of modernity and tradition. This thriving metropolis offers a unique fusion of old-world charm and contemporary luxury, from its soaring skyscrapers to its bustling souks.
Embark on an unforgettable journey through Kuwait City, where you'll uncover an array of top attractions, hidden gems, and captivating experiences.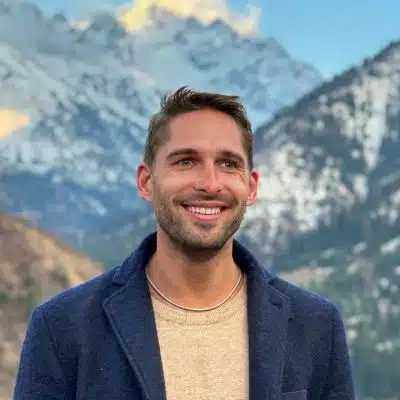 Let this comprehensive guide lead you through the remarkable wonders of this vibrant city, revealing its rich history, thriving art scene, and mouthwatering local cuisine as you uncover the best things to do in Kuwait City!
What to do in Kuwait City, Kuwait
1. Marvel at the Iconic Kuwait Towers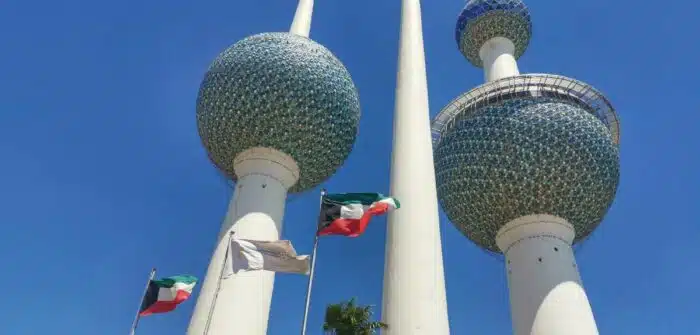 No visit to Kuwait City would be complete without witnessing the majestic Kuwait Towers, symbolizing the nation's progress and modernity!
These iconic structures, designed by renowned Swedish architects, consist of three towers that offer breathtaking views of the cityscape and the Arabian Gulf!
The main tower features a panoramic observation deck, a unique revolving restaurant, and a cozy café. The second tower is dedicated to water storage, while the third is a complementary structure.
Make sure to capture the unparalleled 360-degree views from the observation deck and relish the fine dining experience at the restaurant!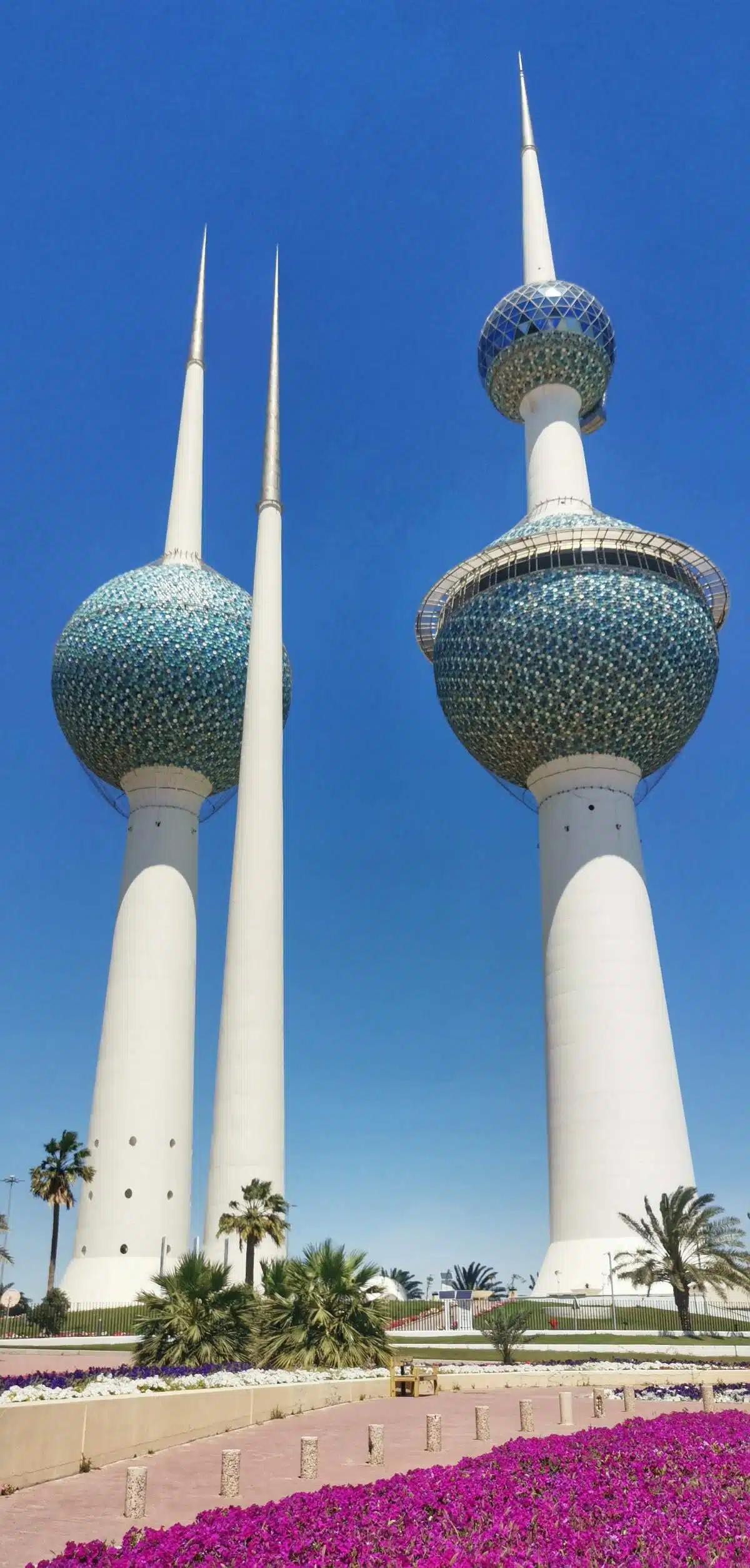 2. Immerse Yourself in the Grand Mosque's Serenity
The Grand Mosque, or Al-Masjid Al-Kabir, is Kuwait's largest and most awe-inspiring mosque. With its exquisite Islamic architecture, intricate calligraphy, and vast prayer halls, the Grand Mosque provides a tranquil and spiritual ambiance for all who visit.
Take your time to explore the mosque and admire its architectural beauty, and don't miss the opportunity to join a guided tour.
Learn about the mosque's fascinating history, architectural features, and the religious significance of various elements within the complex.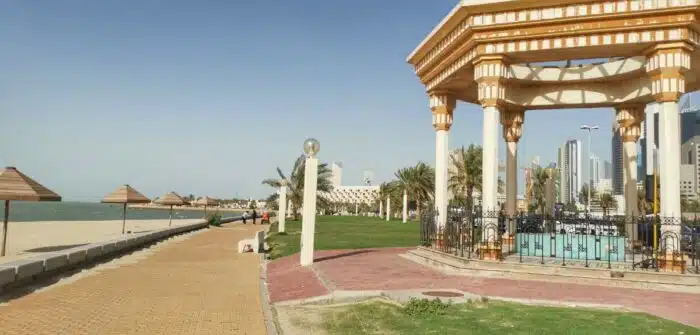 3. Delve into the Enchanting World of the Mirror House
Step into a mesmerizing realm of art at the Mirror House, an extraordinary attraction in Kuwait City!
This private residence, belonging to the acclaimed artist Lidia Al-Qattan, is adorned entirely with mirror mosaics, creating an enchanting and immersive atmosphere.
The Mirror House serves as both an art gallery and a living space, displaying Lidia's own creations and her personal collection of art.
You can even book a guided tour led by Lidia herself to gain deeper insights into her world of creativity, stories, symbolism, and passion for art!
4. Uncover the Rich History of Islamic Art at the Tareq Rajab Museum
Step into the fascinating world of Islamic art and history at the Tareq Rajab Museum!
This private institution, founded by Kuwaiti scholar Tareq Sayed Rajab and his wife Jehan Wellborne, boasts an extraordinary collection of Islamic art featuring manuscripts, ceramics, textiles, jewelry, and metalwork.
Stroll through the exhibits to appreciate the artistic mastery and delve into the cultural heritage of the Islamic world. In addition, the museum regularly hosts temporary exhibitions, lectures, and workshops, providing visitors with a more profound understanding of Islamic art traditions.
5. Indulge in a Shopping Extravaganza at the Avenues Mall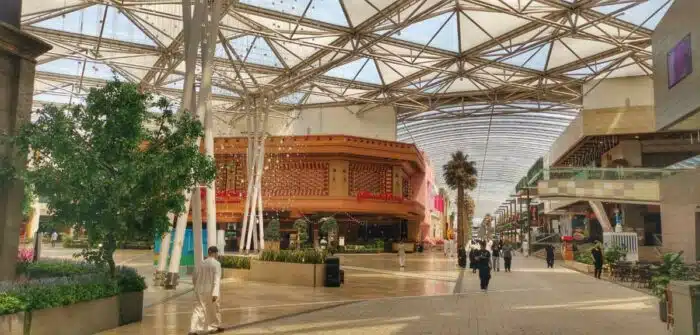 Treat yourself to a shopping spree at The Avenues, Kuwait's premier shopping destination and home to over 1,000 stores!
This vast mall features an eclectic mix of international brands, local boutiques, and luxury labels, ensuring there's something for every shopper.
Inspired by Kuwait's natural landscapes, the mall's remarkable architecture showcases distinct themed districts, each offering a unique shopping experience.
Beyond retail therapy, The Avenues also provides diverse dining options, a state-of-the-art cinema, and a fun-filled kid's entertainment zone, making it the perfect outing for the entire family!
6. Experience Authentic Kuwaiti Culture at Souk Al Mubarakiya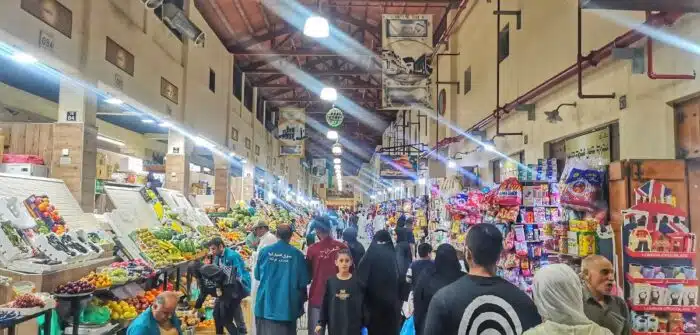 If luxury shopping is not your thing, why not head to the local markets of Kuwait to immerse yourself in the authentic Kuwaiti culture?
Souk Al Mubarakiya is a historic market dating back over 200 years. It invites you to wander through its winding alleys, where you'll discover vendors offering various goods, such as spices, perfumes, textiles, jewelry, antiques, and traditional handicrafts.
Don't miss the opportunity to savor genuine Kuwaiti cuisine at one of the many local eateries within the souk.
Souk Al Mubarakiya provides a glimpse into the city's past, allowing visitors to experience old Kuwait's vibrant sights, sounds, and flavors!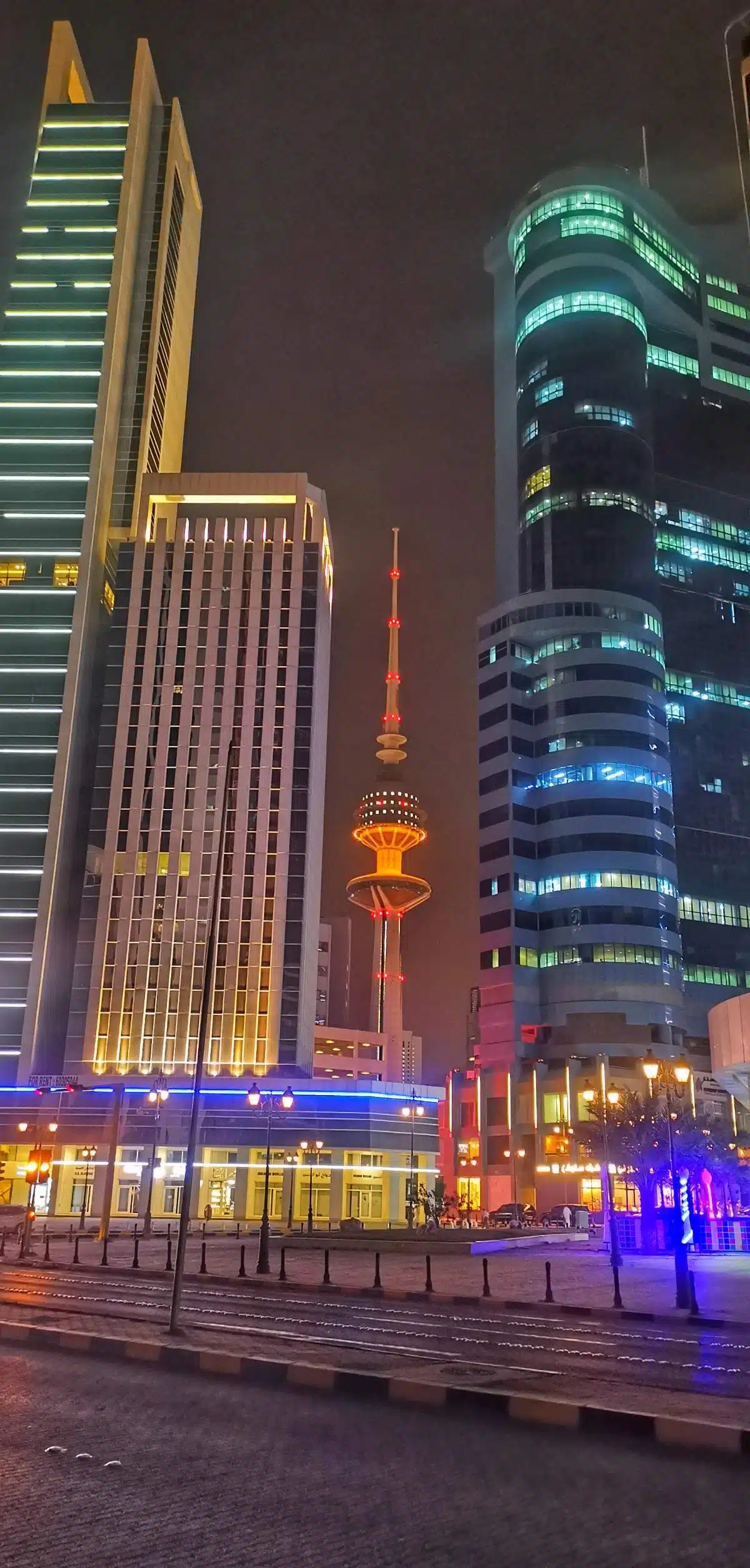 7. Embark on an Exhilarating Desert Safari Adventure
Journey beyond the city limits and immerse yourself in the mesmerizing beauty of the Arabian desert with an exciting desert safari.
Choose from various tour options, including exhilarating camel rides, thrilling dune bashing, and adrenaline-pumping quad biking, or opt for a serene sunset drive through the golden sands.
Some tours also feature traditional Bedouin-style camping, where you can indulge in a sumptuous feast of local delicacies, gaze at the star-studded night sky, and experience the warm hospitality of the desert dwellers.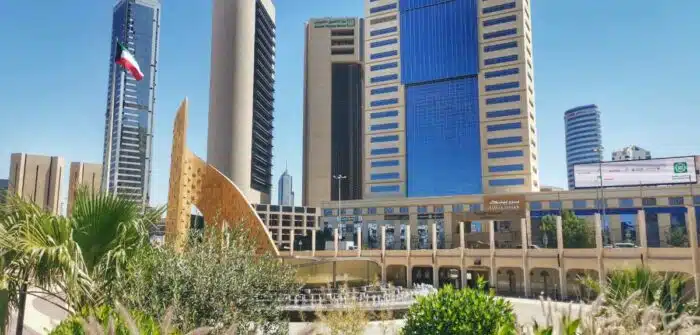 8. Unwind on Kuwait's Pristine Beaches
Kuwait's immaculate coastline offers many relaxing opportunities to bask in the sun!
Visit one of the numerous public beaches or exclusive beach clubs, where you can lounge on the soft sands, swim in the azure waters of the Arabian Gulf, or partake in exhilarating water sports such as jet-skiing and paddleboarding.
And for those who want to dive deeper, there are many opportunities for incredible scuba diving!
It is the ideal spot for underwater exploration because of the water's incredible clarity and the coral reefs' excellent preservation. A few tiny islands also make excellent dive locations, like Kobar Island!
Popular beach destinations include Messilah Beach, Green Island, and Marina Beach, each presenting a unique atmosphere and an array of facilities to cater to your preferences.
9. Visit The Nearby Village Of Al Khiran
If you're staying in Kuwait City but want to explore the area and disconnect from city life, there is a perfect getaway destination near, ideal for a day trip from Kuwait!
Just 100 kilometers from Kuwait City lies the picturesque village of Al Khiran, an ideal retreat from the city's hustle and bustle.
This picturesque coastal village is only a short drive away and offers a delightful blend of relaxation, adventure, and cultural exploration, ensuring a memorable experience for all visitors!
Begin your day by strolling along the pristine beaches, soaking up the sun, and enjoying the refreshing waters of the Arabian Gulf. Al Khiran's tranquil atmosphere is ideal for unwinding and recharging away from bustling city life.
And if you decide to stay a little longer in this charming village, visit The House Hotel Al Khiran. This luxurious retreat effortlessly combines style, comfort, and exceptional service!
This upscale hotel boasts elegantly designed rooms, a well-equipped fitness center, and a selection of exquisite dining options.
Even if you're visiting for the day, a stop at The House Hotel Al Keiran's restaurant is a must for savoring delicious local and international cuisine!
After experiencing the captivating allure of Al Khiran and unparalleled hospitality at The House Hotel Al Khiran, you'll undoubtedly be enticed to book a stay and extend your visit, immersing yourself further in this charming village's serene and enchanting atmosphere!
Frequently Asked Questions
Best VPN for Travel: ExpressVPN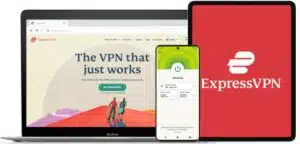 Heading abroad? Use ExpressVPN to access your social media accounts, unblock your favorite entertainment sites, and stay connected with friends and family. And get cheaper flights, of course.
Pros
✅ Next-gen, high-speed servers in 94 countries
✅ Works on iOS, Android, Windows, Mac, Linux, browsers, and more
✅ 256-bit AES encryption protects your data, even on hotel Wi-Fi
✅ Unblocks Netflix and other streaming sites
Cons
❎ No dedicated IPs
Get 3 extra months free of ExpressVPN when signing up for a 1-year plan. That's a 49% saving and a monthly cost of just $6.67! You also get a 30-day money-back guarantee.
What are the top attractions in Kuwait City?
Some must-visit attractions in Kuwait City include the Kuwait Towers, the Grand Mosque, the Mirror House, the Tareq Rajab Museum, the Avenues Mall, Souk Al Mubarakiya, and various beaches.
Are the attractions in Kuwait City suitable for families?
Yes, many of the attractions in Kuwait City are family-friendly. The Avenues Mall, for instance, has a kid's entertainment zone, and public beaches offer a relaxing environment for families to enjoy.
What is the best time of year to visit Kuwait City?
The ideal time to visit Kuwait City is during the cooler months, from November to April when the weather is more pleasant for sightseeing and outdoor activities.
Are guided tours available for attractions in Kuwait City?
Yes, many attractions in Kuwait City, such as the Grand Mosque and the Mirror House, offer guided tours, providing visitors with a more in-depth understanding of the sites' history, architecture, and cultural significance.
Are there any art-related attractions in Kuwait City?
Yes, art enthusiasts will appreciate the Mirror House, which showcases the work of artist Lidia Al-Qattan, and the Tareq Rajab Museum.
Is public transportation available in Kuwait City?
Public transportation in Kuwait City includes buses and taxis. However, many visitors prefer to rent a car for convenience and flexibility when exploring the city and its surrounding areas.
Are there any nightlife options in Kuwait City?
While Kuwait is a conservative country with no typical nightlife, you can still enjoy evening entertainment options such as dining at restaurants or attending cultural events and performances.
What is the currency in Kuwait, and are credit cards widely accepted?
The currency in Kuwait is the Kuwaiti Dinar (KWD). Credit cards are widely accepted at hotels, restaurants, and shopping malls. However, carrying some cash for smaller shops, markets, and transportation is a good idea.
Is Kuwait City safe for tourists?
Kuwait City is generally considered safe for tourists. However, adhering to local customs and respecting the country's cultural norms is essential.