Bali has everything from picturesque beaches to good food to adventurous and fun activities.
And then, there are several abandoned airplanes on the island, and no one knows how they got there.
Abandoned Airplanes Bali:
Inbetween treating yourself in one of the amazing private villas in Bali or in one of the incredible hotels, we recommend you go on a little adventure and search for Bali's abandoned airplanes.
Here is all you need to know to plan your trip.
1. Boeing 737 in South Kuta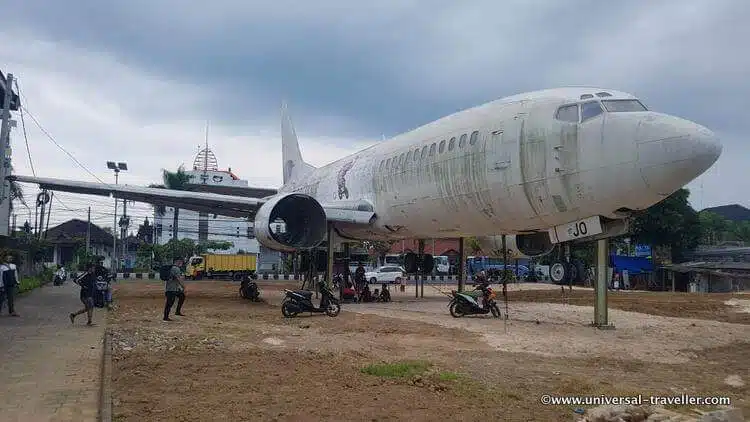 The first plane is next to a big road in a residential area south of Kuta.
It is unclear who owns the Boeing 737 and why they transported it to this place.
During my investigation, I heard different stories.
Some people say that a local businessman wanted to transform the plane into a home.
Another story implies that it was planned to open an aviation cinema or museum.
The locals who opened the cargo door for me said that the plane would soon be modified to a restaurant.
Regardless of what will happen to the plane, it is already now a tourist attraction.
Related Posts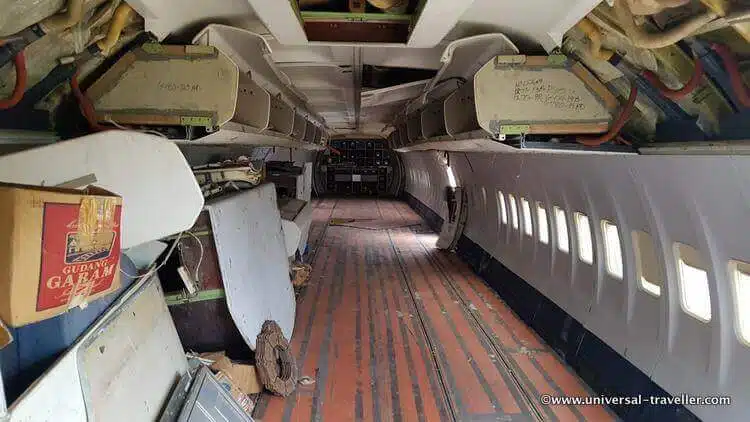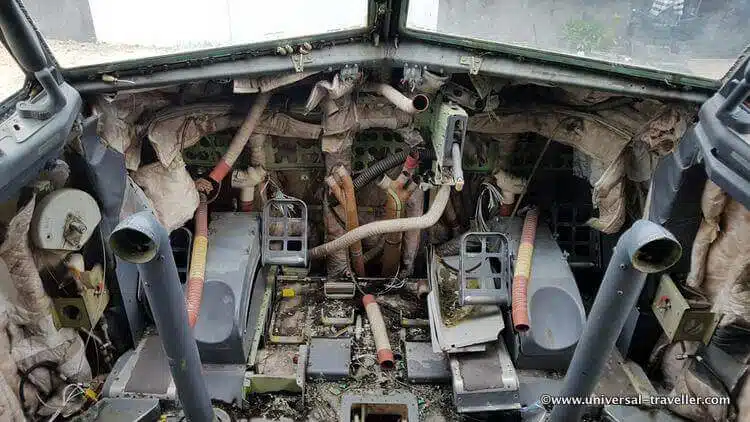 How much does it cost?
The plane is located in an open space next to a big street. Taking photos from the outside and walking around the aircraft is therefore free.
If you want to enter the plane, you can talk to the locals and ask if they will let you in.
They have asked me for 100.000 IDR, and I paid in the end around 50.000 IDR, which is less than 4 USD.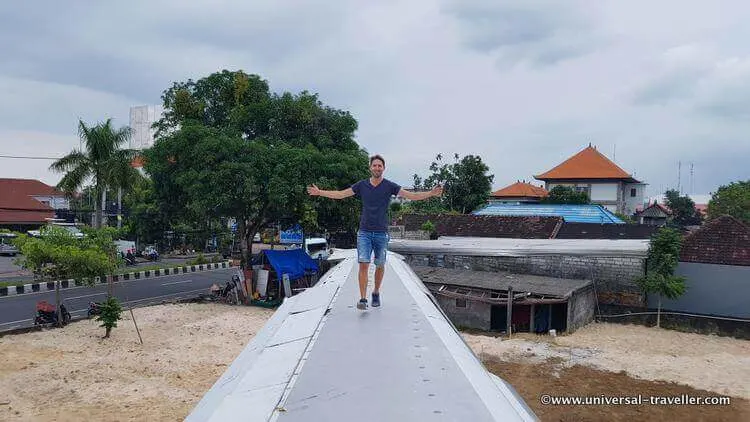 How to get there?
The abandoned Boeing 737 is located on the left side of Jalan ByPass Ngurah Rai, next to Dunkin' Donuts.
Click on the map for the directions.
Here are a few more photos of the aircraft.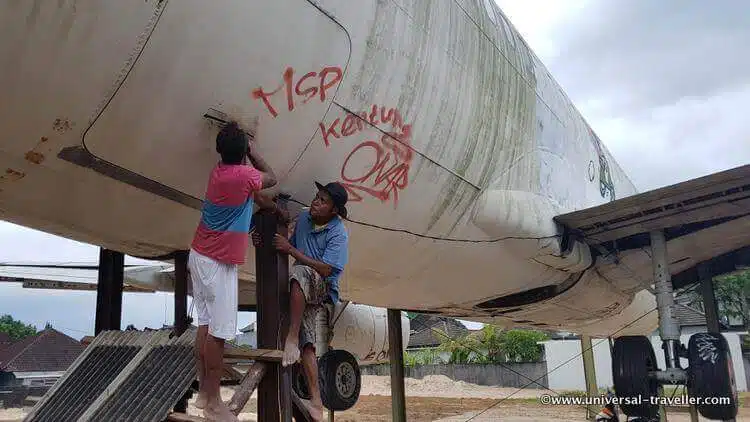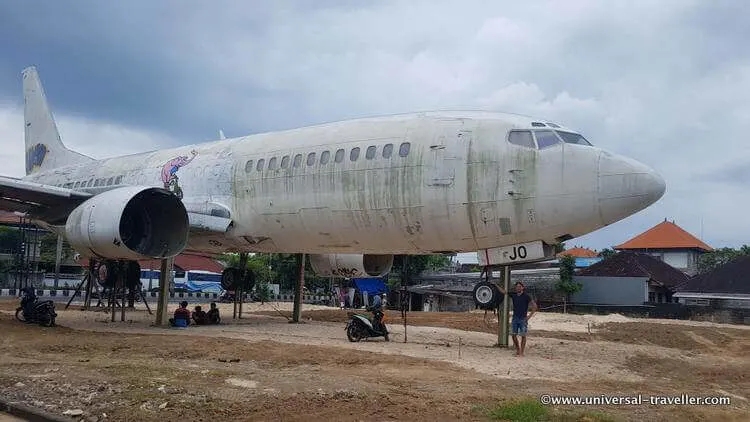 2. Boeing 737-200 in Bukit Peninsula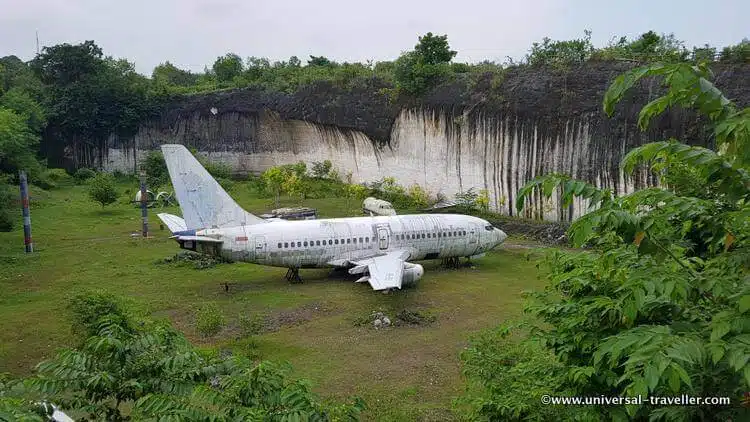 Another abandoned Boeing 737 can be found on Bali's southern peninsula near Pandawa Beach.
This is probably the most famous airplane in Bali.
It is not clear how the plane ended at this location. Various sources state that it was transported there in parts and remounted on site.
The plane is said to be owned by an Australian who planned to transform it into a restaurant.
Due to missing permits, however, construction did not start yet. Another reason could be that the owner ran out of money and left the plane behind.
Another rumor implies that the containers are filled with kitchenware, tables, chairs, and all kinds of other appliances.
There are two ways to get a good view of the plane.
You can climb onto the containers that are between the road and the plane for a side view.
To see the Boeing 737 from the front, go down the street a little further and follow a small path up a hill.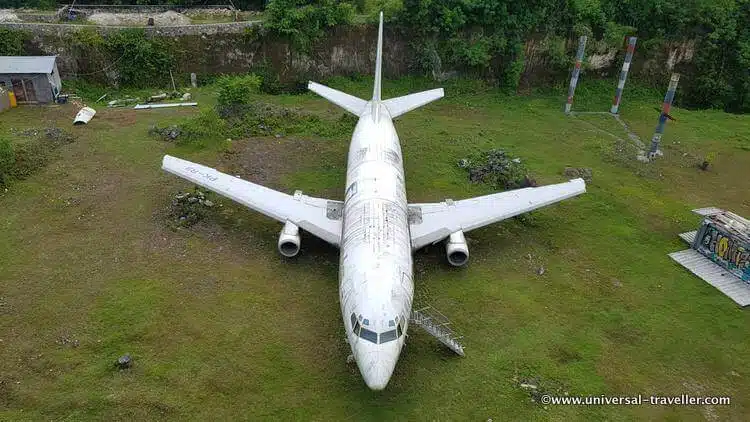 How much does it cost?
Unfortunately, it is impossible to enter the plane or get close to it. It is located on private property and is guarded around the clock.
I offered the guard to pay an entrance fee, but he rejected it.
The view from the containers and the hill is free! (February 3rd, 2018)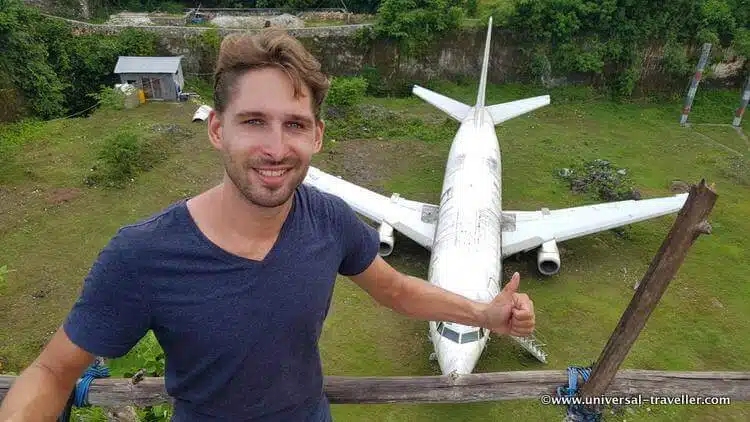 How to get there?
The plane is located at Jalan Nusa Dua Selatan, around 5 minutes away from Pandawa beach on Bali's southern peninsula.
The Boeing 737 itself is not visible from the street as it is placed on a limestone hill. You can, however, see a bunch of enormous shipping containers.
To ensure you don't miss the place, click on the map for the exact directions.
3. McDonnell Douglas DC 10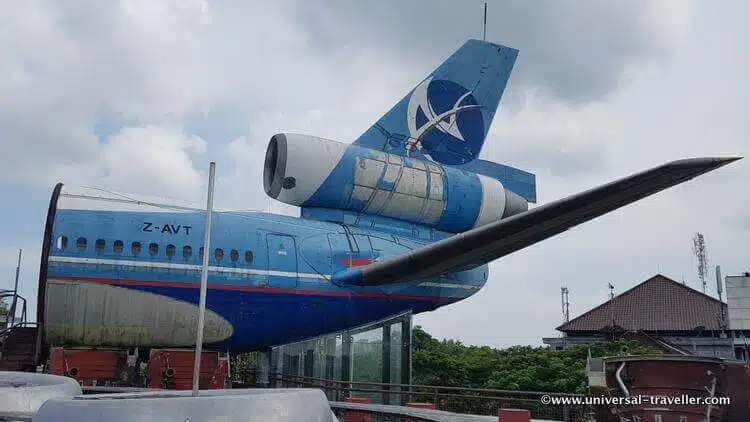 Not far away from the famous Kuta Beach is a McDonnell Douglas DC-10 placed on the never-opened Gate 88 Mall roof.
To access the rooftop, you can use an elevator taking you inside the plane.
The aircraft was owned by different airlines. Initially purchased by British Caledonian Airways, it was sold to a US company that converted it into a cargo plane.
This company sold the rebuilt plane to a cargo operator from Zimbabwe.
The next known station was Jakarta, where the plane was scrapped. The fuselage was transported from there to its current location.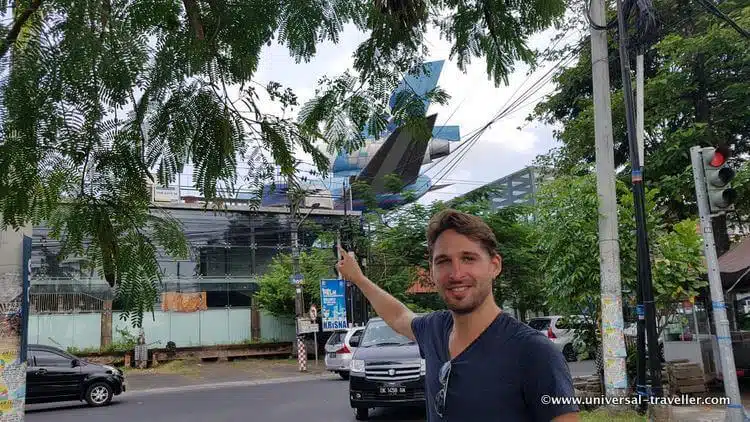 How much does it cost?
The whole building is at the moment closed and not in use.
If you want to enter the rooftop for a close-up photo of the plane, you can talk to the security guy. He will show you around for a small tip.
How to get there?
Gate 88 Mall is located at the junction of Jalan Raya Kerobokan and Jalan Raya Semer near sunset road.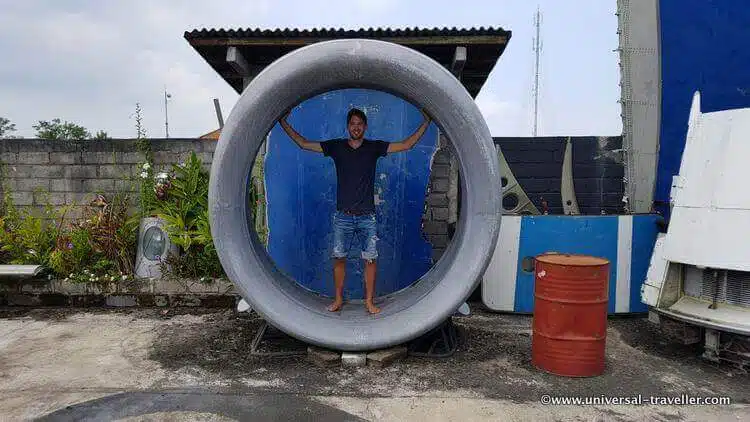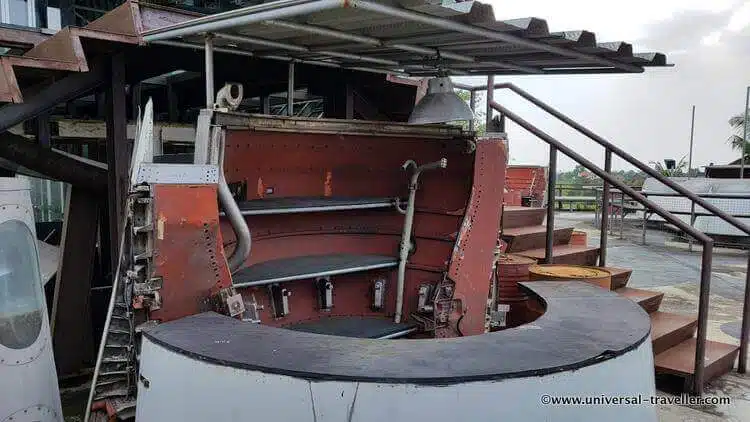 4. Boeing 737-200 in West Bali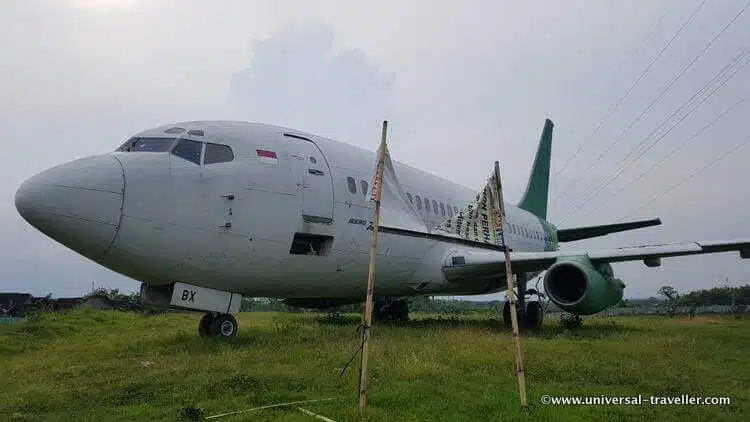 The Boeing 737-200 in western Bali is probably Bali's least-known ghost plane.
It is located in the Jembrana region on a massive field under giant electricity pylons.
The whole area is being developed into a residential area.
Unfortunately, I could not find out much about the owners of the aircraft.
The residents of the adjacent village told me that the aircraft would most probably be transformed into an accommodation/ villa.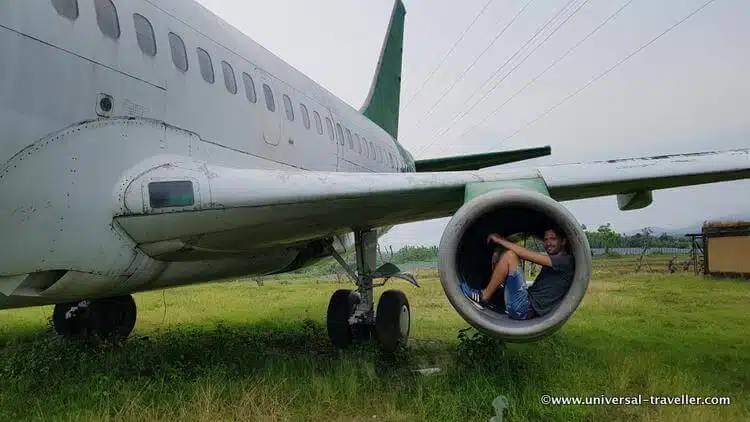 How much does it cost?
You can visit the plane for free and climb onto the wings or into the front part of the cargo compartment.
Unfortunately, it is not possible to go into the aircraft cabin.
How to get there?
The aircraft is almost 100 km away from Bali's capital city Denpasar. Once out of town, follow the main road along the coast to the western part of Bali.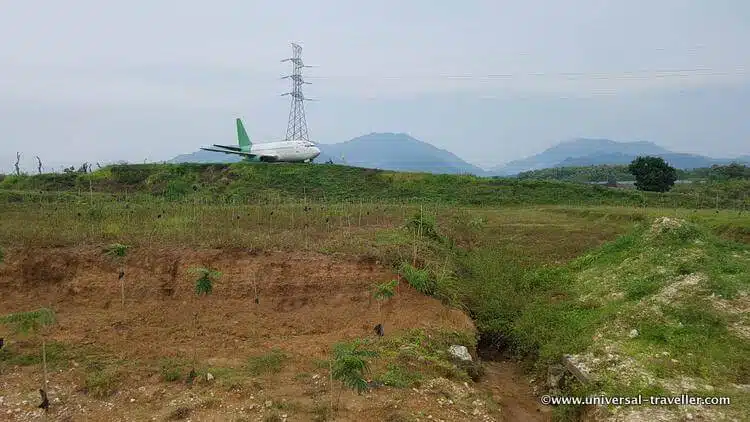 Be very careful if you want to go on your own by scooter as the traffic is actually life-threatening.
The road is used by large trucks and buses that take advantage of the entire road width.
It is possible to go from Denpasar or Kuta to the plane and drive back in one day. However, I recommend you plan the tour with at least one overnight stay.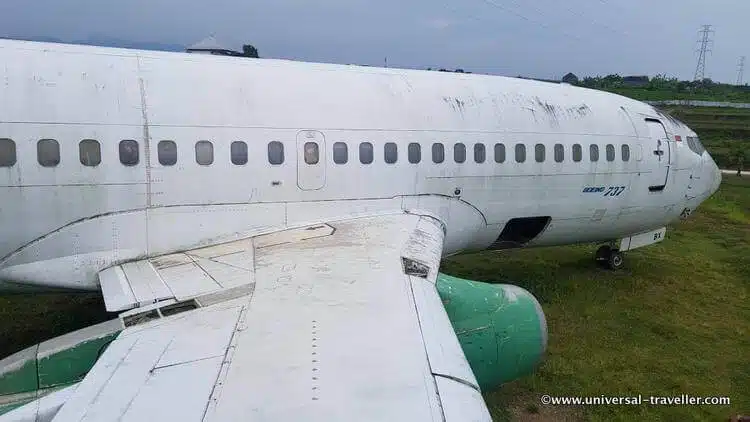 I have added the exact coordinates of the aircraft to the map because it is tough to find the machine without detailed directions.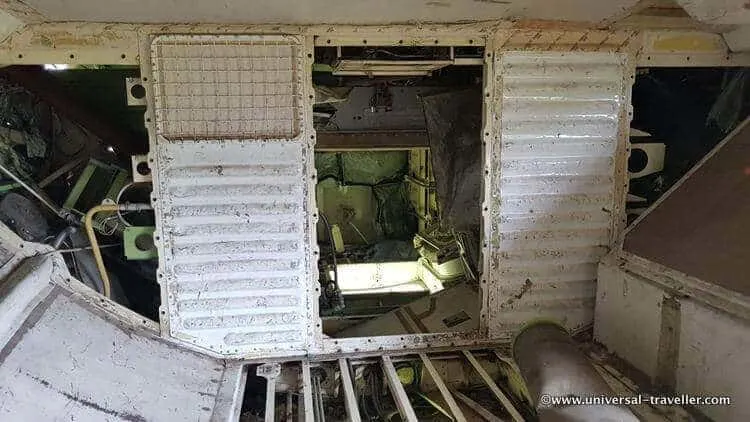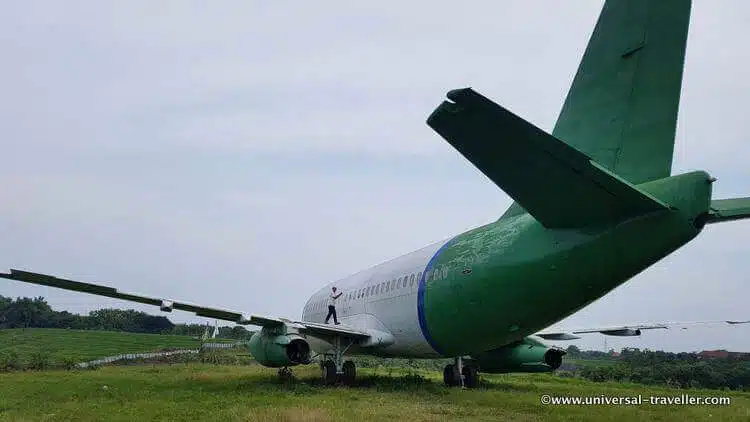 More abandoned places in Bali
1. The "Ghost Town" of Taman Festival Bali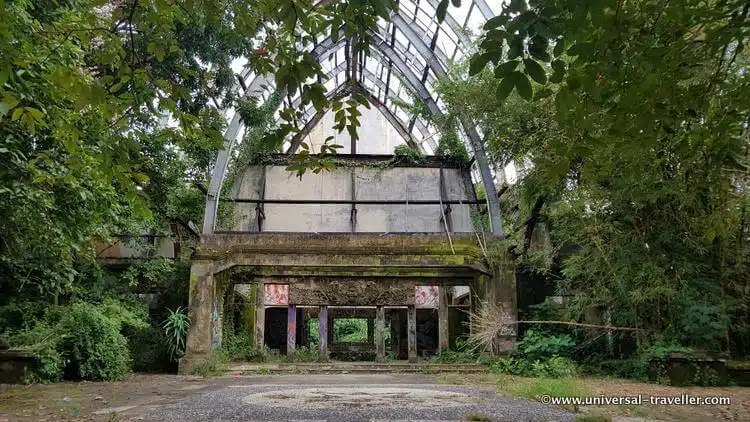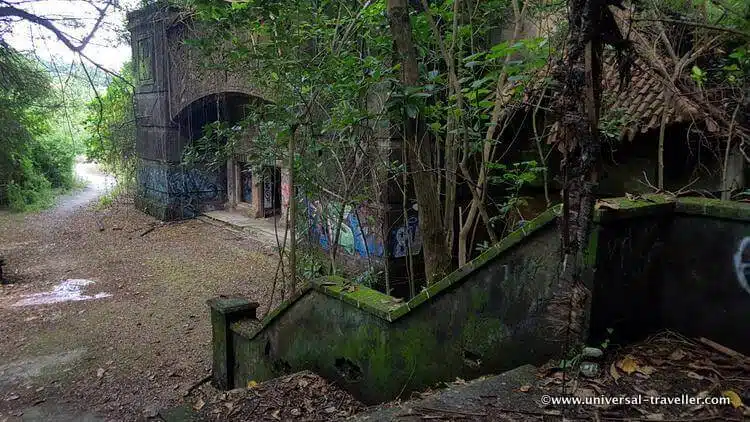 How much does it cost?
It is free to enter the old theme park!
Like many places in Bali and Asia in general, people are asking for an entrance fee.
It is up to you if you want to pay. They usually ask for 10.000 IDR, which is less than 1 USD.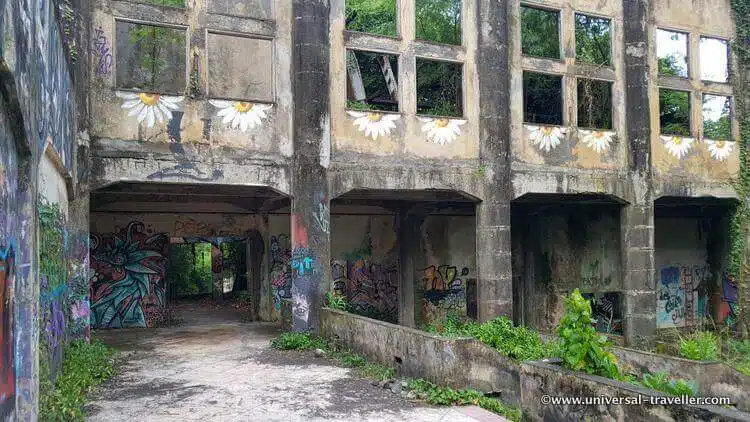 How to get there?
The old theme park is located close to Sanur Beach.
Click on the map for the directions.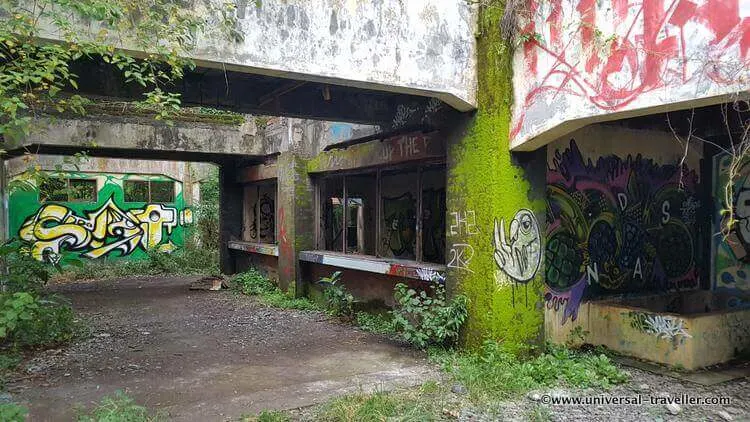 Was this post helpful? If so, be sure to pin it to refer to later!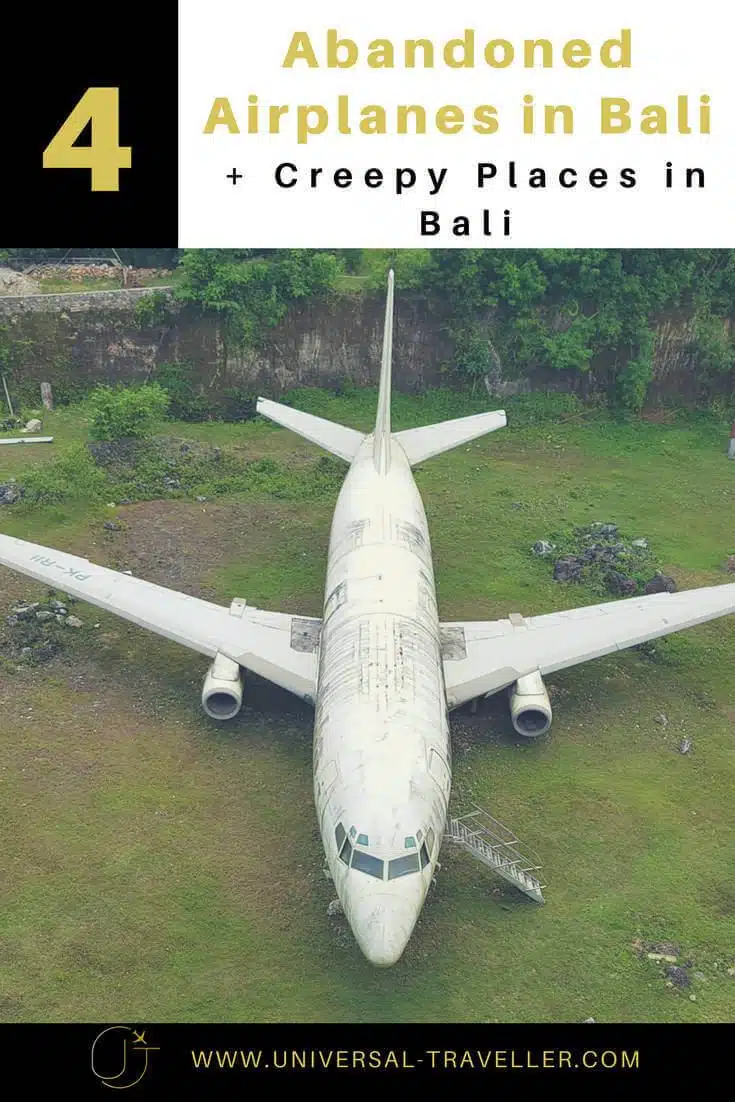 Best VPN for Travel: ExpressVPN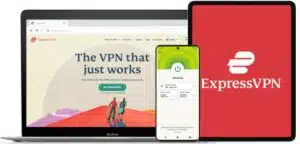 Heading abroad? Use ExpressVPN to access your social media accounts, unblock your favorite entertainment sites, and stay connected with friends and family. And get cheaper flights, of course.
Pros
✅ Next-gen, high-speed servers in 94 countries
✅ Works on iOS, Android, Windows, Mac, Linux, browsers, and more
✅ 256-bit AES encryption protects your data, even on hotel Wi-Fi
✅ Unblocks Netflix and other streaming sites
Cons
❎ No dedicated IPs
Get 3 extra months free of ExpressVPN when signing up for a 1-year plan. That's a 49% saving and a monthly cost of just $6.67! You also get a 30-day money-back guarantee.