There are so many things to do in Doha, Qatar, during your vacation or layover. Here is our ultimate list of what to do in Doha.
Doha was once a small fishing and pearling village.
During the last 2000 years; however, Doha has developed into a futuristic metropolis.
Despite its development, Doha has not lost its old charm, and you can still experience its Bedouin culture.
To help you plan your Doha vacation or layover, we have put together a list of the best things to do in Doha, Qatar.
1. Souq Waqif
Get lost in the small alleyways and bargain in the winding laneways and stalls of Souq Waqif ("standing market" in Arabic).
You will find everything from dried fruits, spices, and nuts to all sorts of traditional handicrafts, clothing, and souvenirs.
It is one of the liveliest places in Doha with many nice restaurants and traditional cafés.
The market is behind Al Corniche Street and every day open from 10 am – 12 pm and 4 pm – 10 pm.
It is a great place to round off the day with a Shisha or a drink in one of the cafés.
2. The Pearl
The Pearl is an artificial island of almost four million square meters, similar to the Palm Islands in Dubai.
It is located on the north side of Doha Bay, built on Qatar's previous major pearl diving sites, which is why this name was chosen. The expected completion date is in 2015.
With a coastline of over 32 kilometers and about 15.000 houses, "The Pearl" will offer by then living space for 45.000 people. It is already now a Must-See place for every tourist in Doha.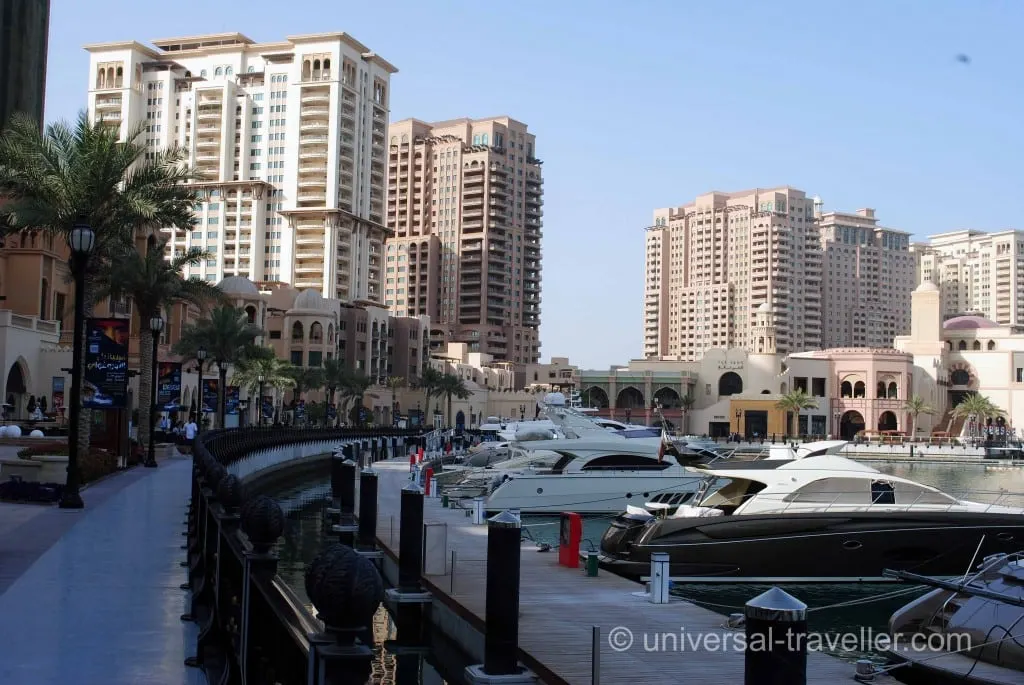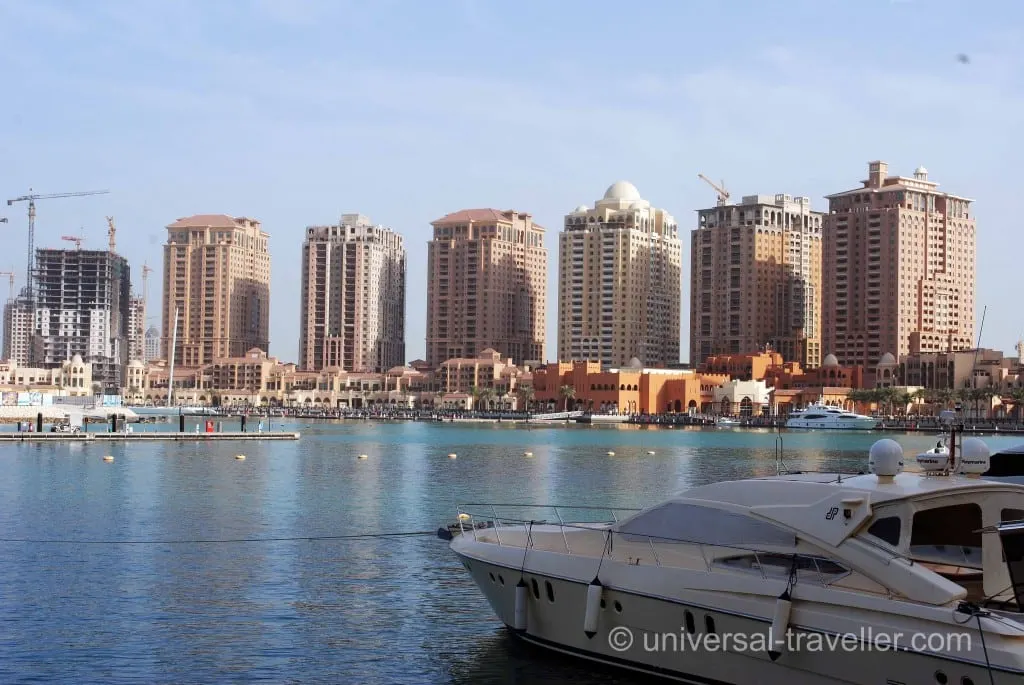 3. Katara
Katara is the cultural village of Qatar and should not be missed on our list of the best things to do in Doha.
It is located between Doha's West Bay and The Pearl and spreads over 1,000,000 square meters with galleries, museums, an amphitheater, and many restaurants and coffee shops.
Especially after sunset, it is a nice place to have dinner, meet with friends for some drinks, or smoke Shisha.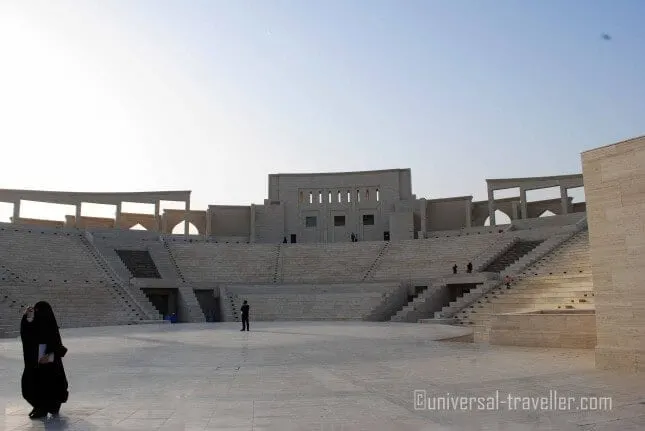 4. Museum of Islamic Art
The museum of Islamic Art is located at Doha's port and housed in an impressive building. It showcases a significant collection of Islamic art, artifacts, and objects.
The entry is for free, and it is also an interesting place for people that are not that much interested in Islamic Art.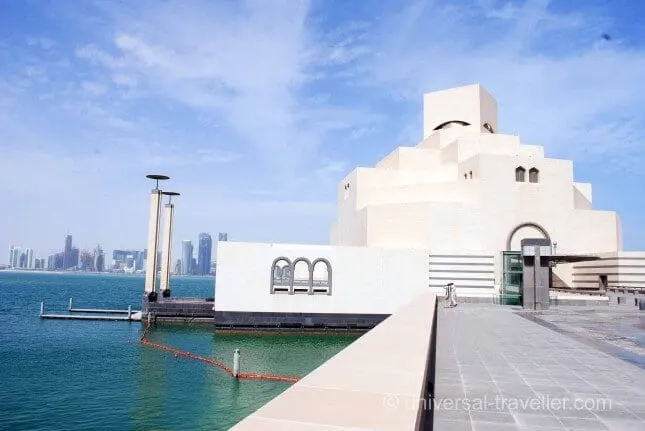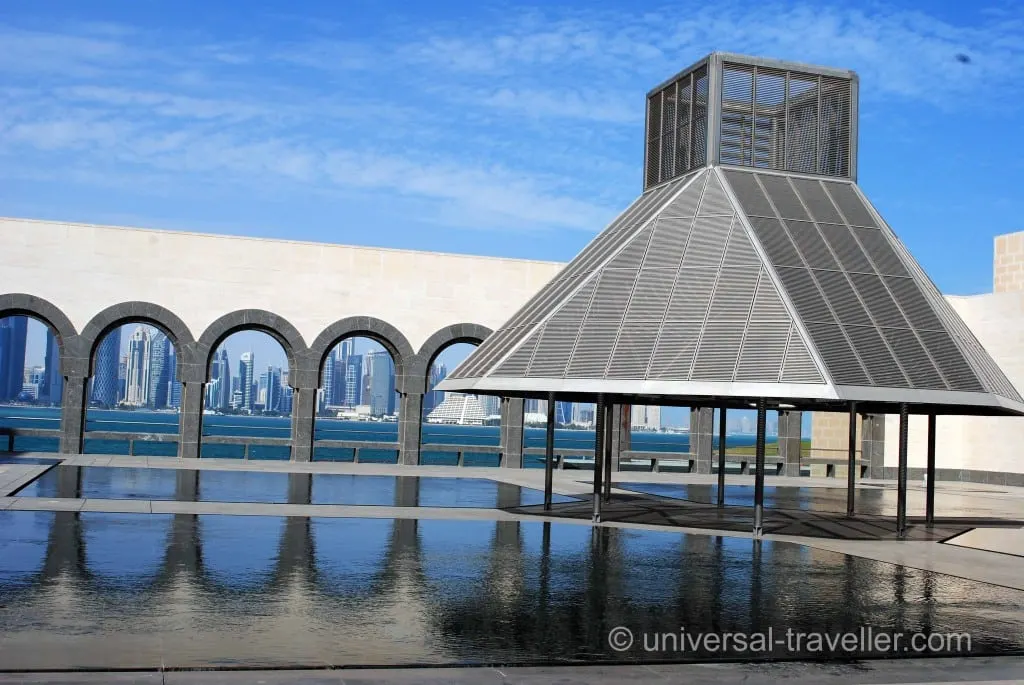 5. The Corniche
Al-Corniche is a long seaside promenade that curves around Doha Bay.
From there, you have a nice view of Palm Tree Island and the skyline of Doha.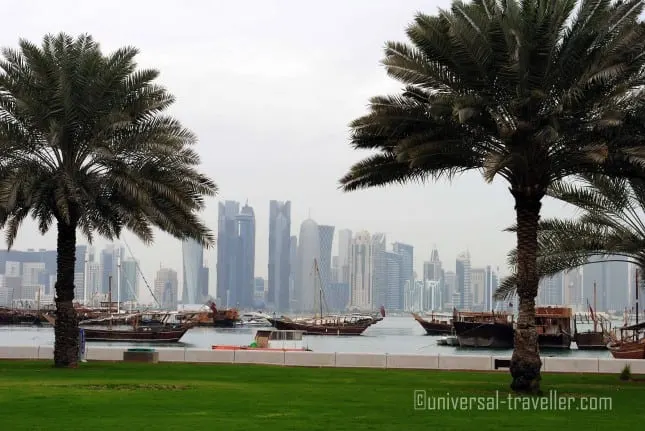 6. Villaggio Mall
The Villaggio is one of Doha's newest malls. It is designed to look like Venice and even has a long canal where gondola rides are offered.
Besides many shops and restaurants, there is an indoor theme park, an ice hockey rink, a bowling center, and a rollercoaster in the mall.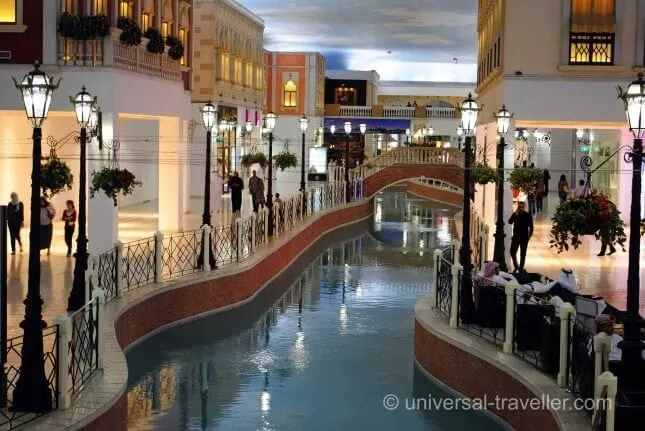 Did you like my post about the Best Things to do in Doha, Qatar? If so, be sure to pin it to refer to later!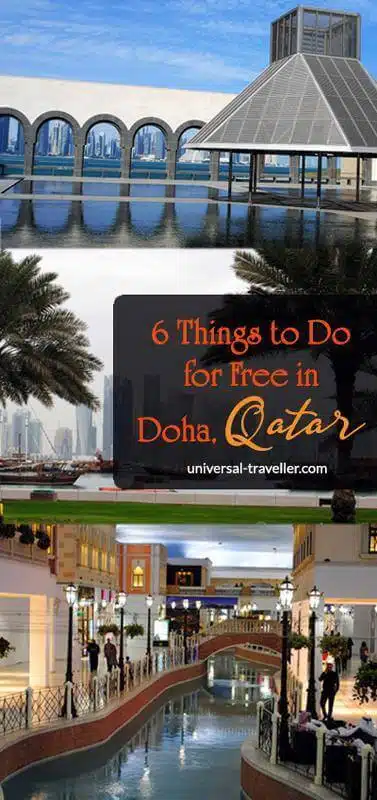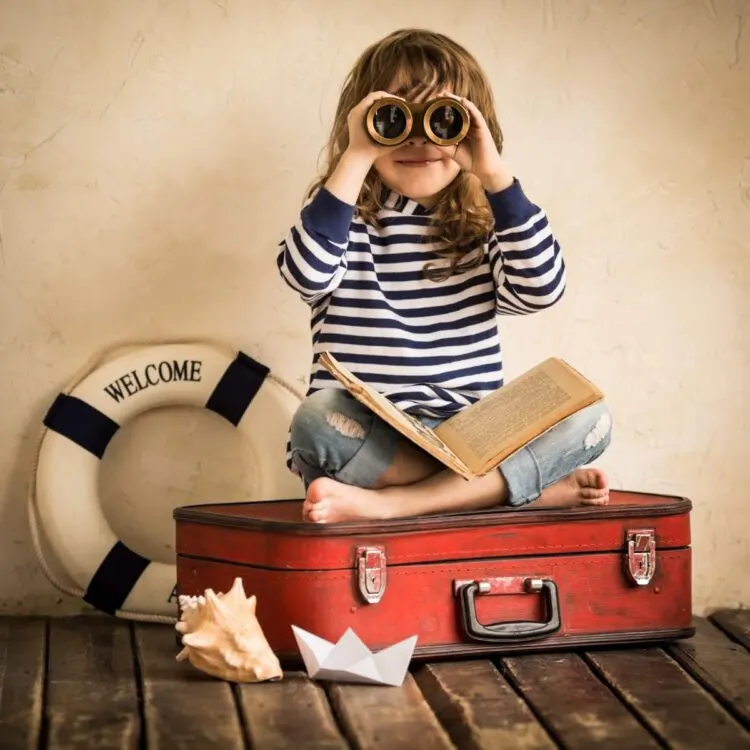 Protect your trip: With all our travel experience, we highly recommend you hit the road with travel insurance. SafetyWing offers flexible & reliable Digital Nomads Travel Medical Insurance at just a third of the price of similar competitor plans.