The Tongabezi Lodge combines luxury with fascinating nature. The lodge is only 15 kilometers away from the famous Victoria Falls and is located at the Sambesi riverbank.
Recommended by Rosie from Flying Fluskey
The Victoria Falls must appear on most people's bucket lists. However, did you know that upstream is a hotel that is just as worthy of a space?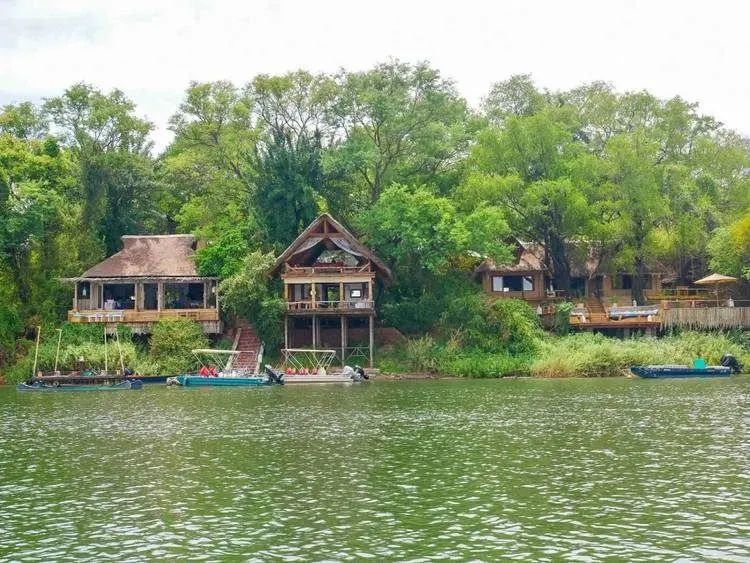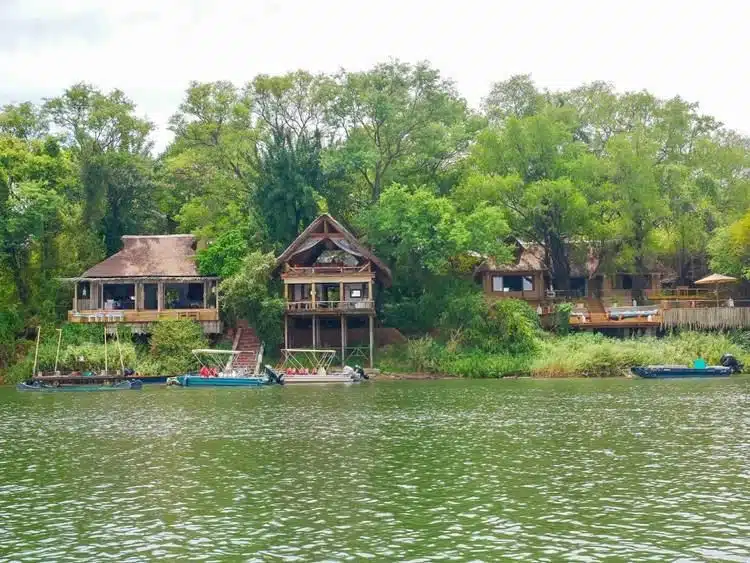 Tongabezi is perched on the banks of the mighty Zambezi, and from its high vantage point, you take in huge swathes of the river. There is more than enough view for everyone to feel like it belongs exclusively to them.
Raised relaxation areas abound, and the main restaurant has a huge riverside outlook, complete with a fire pit.
Of course, once you have enjoyed the sunset from this spot or on a special romantic cruise, you won't see the river all that well, but the grants and snort of hippos drift across the rivers' moonlit surface.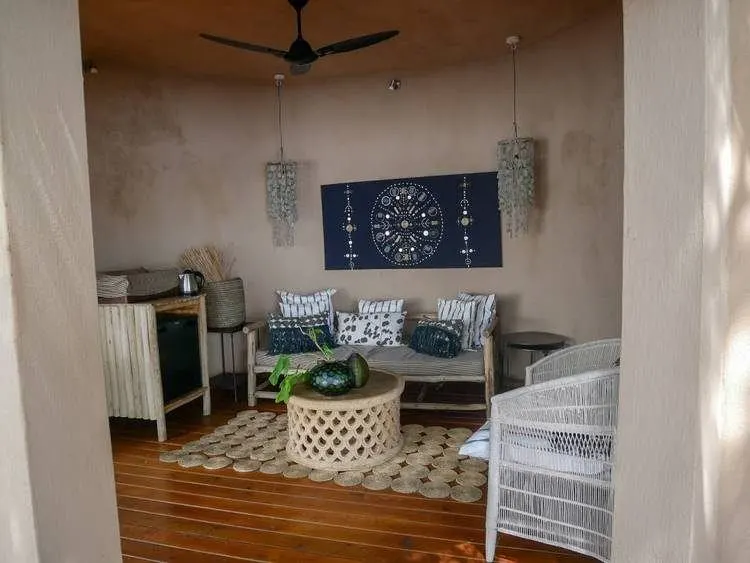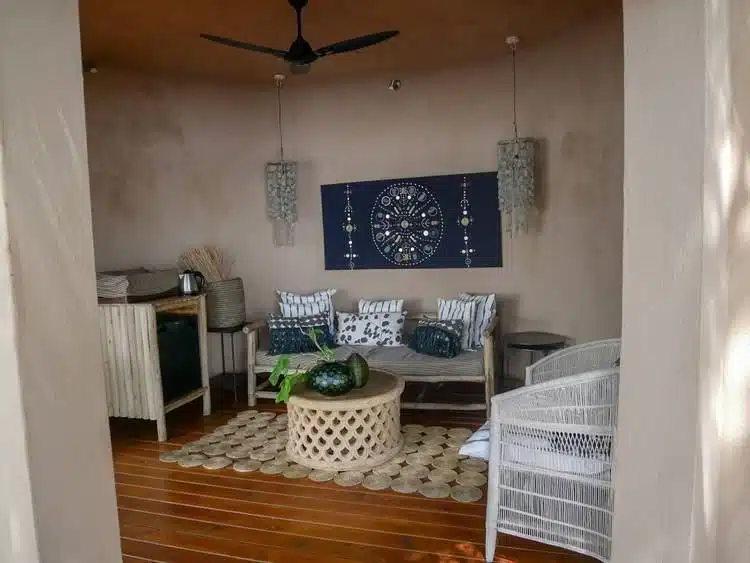 At Tongabezi, every guest has their own slice of paradise. From treehouse accommodation to riverside decks, there is something to suit everybody. They even have their very own castaway island called Sindabezi.
Each room is a wonderful mix that could be described as rustic chic or homespun elegance. Black and white tiles mix with wooden bathroom units.
Look closer, and you will see lovely little handmade details like the curtain tie-backs and artwork. Every room has a huge bed, plump pillows, and mosquito nets to ensure a great night's sleep.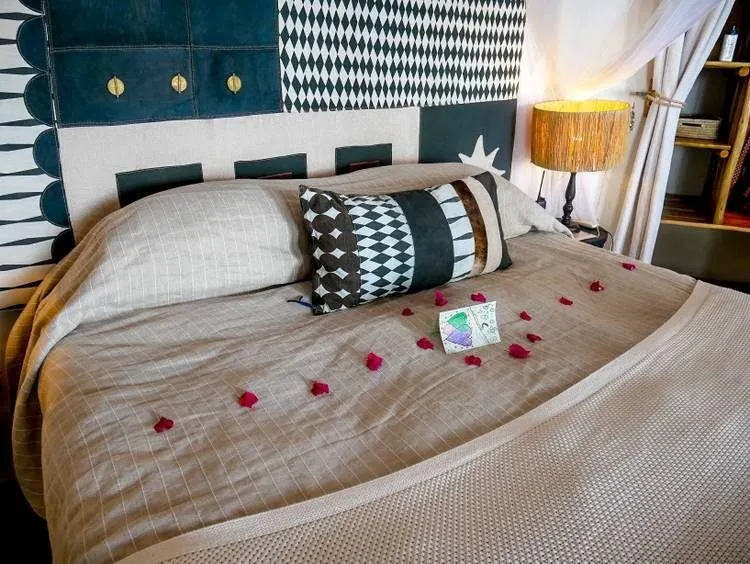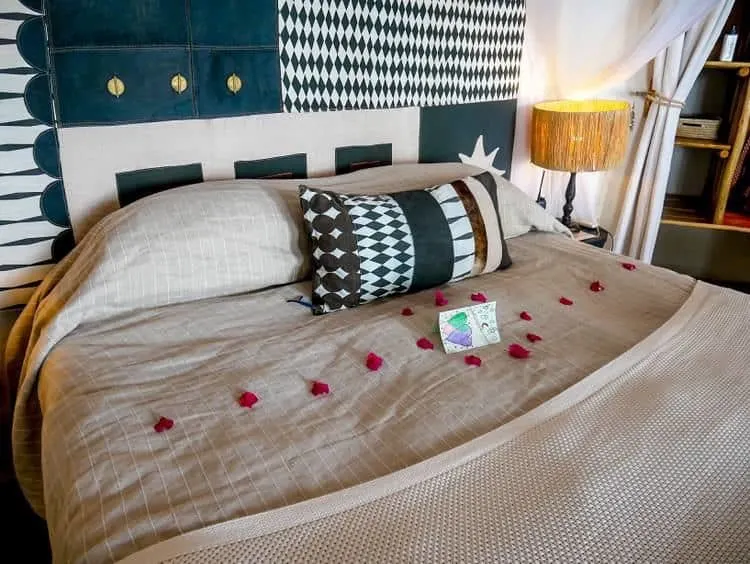 On check-in, you will be introduced to your valet. These friendly and impeccably polite guys will ensure that every aspect of your trip is perfect.
If you fancy a candlelit bath after dinner, with a bottle of wine or a cider, then your valet will ensure it is ready and steaming for your return. It is a level of luxury that few are used to.
Food is taken very seriously at Tongabezi. Here, there is not a buffet in sight. Instead, every meal is a three-course affair. Fresh ingredients, some from their own market kitchen, are prepared to perfection and in huge quantities.
There is absolutely no worry that you will go hungry. The tapas lunch consists of a huge boat of up to ten different dishes for guests to pick at. There is even a huge variety of dining venues as you aren't confined to the restaurant either.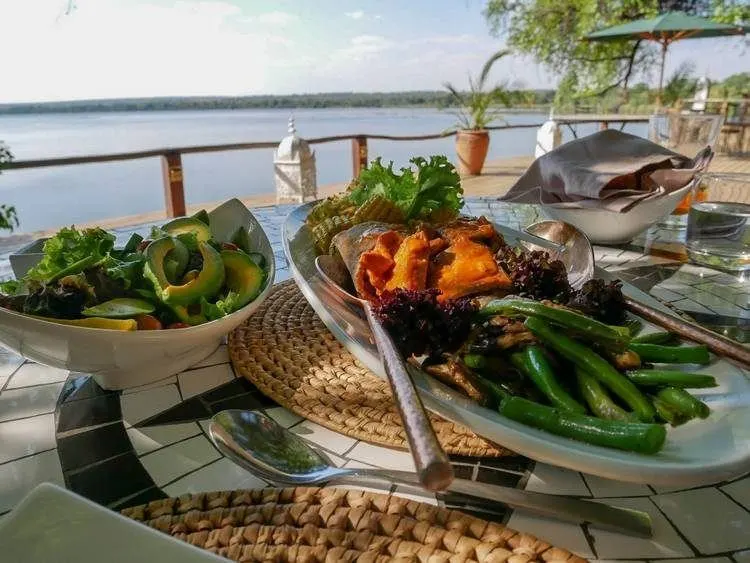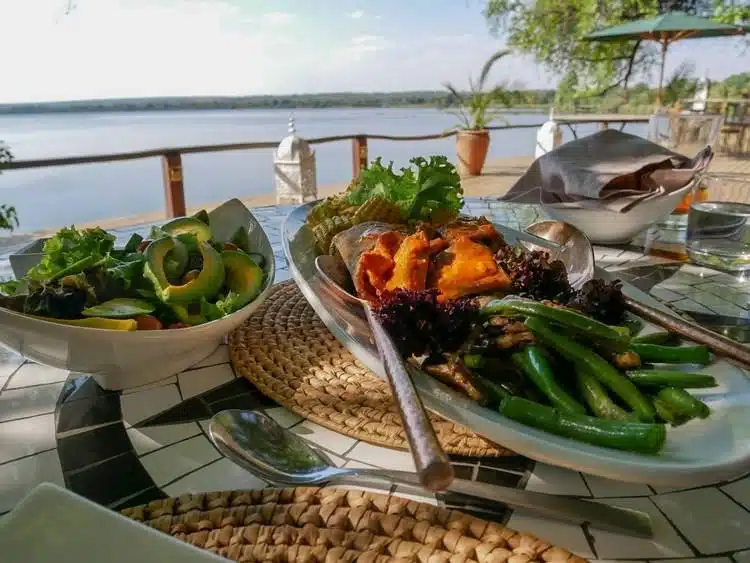 Fancy a balcony dinner in the clubhouse, a private dinner on the floating sampan, or breakfast on your very own sun deck? These can all be arranged.
Oh, and throughout your whole stay, drinks are included. You will find every top-shelf brand here, along with a very passable sparkling wine.
You have a lovely choice of activities at Tongabezi. Guests can choose white knuckle adventures like a dip in the Devils Pool. This is only available in the dry season and involves a careful swim in the natural infinity pool that forms at the very edge of Victoria Falls.
There are river cruises and safari drives; they even offer trips to the Chobe National Park. If total relaxation is your plan, some activities won't send the adrenaline pumping.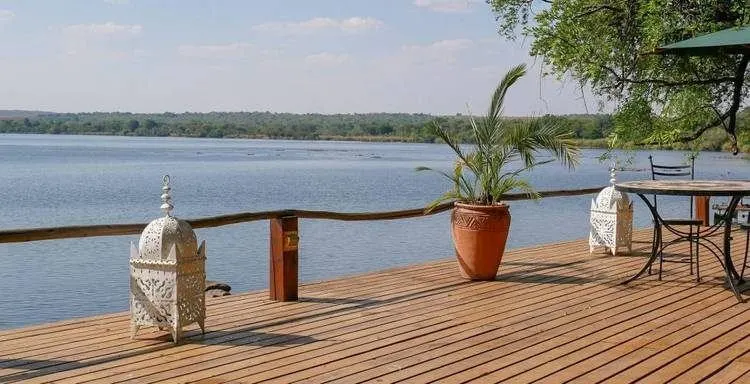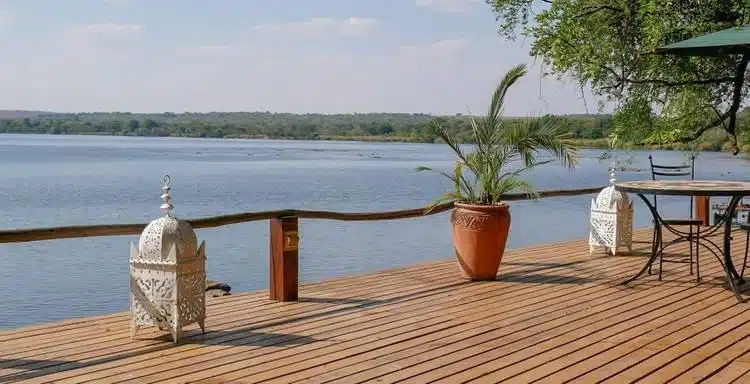 The sunset cruise is wonderful. Enjoy drinks of your choice with a beautiful African sunset behind. What an end to the day. Alternatively, book a private picnic on a sand bar, or you can just relax by one of the two pools on the property.
If even that is too much, then you can soak up the view by your villa on the sun deck or in your private plunge pool. The only noise to disturb you is the occasional speedboat carving its white way across the Zambezi's meander. Watch them zigzag between the rocks and hippos.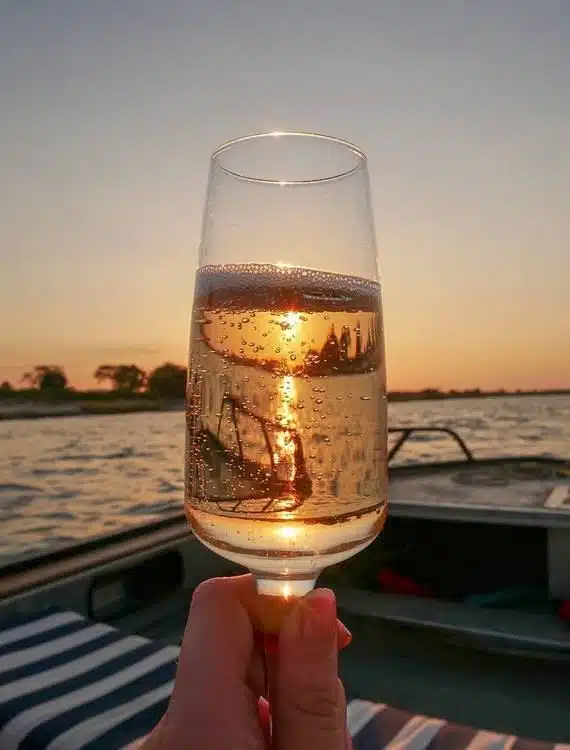 There is no wonder Conte Nast named this one of the top hotels in the world. Its riverside setting, relaxed, friendly staff, and addictive catering make this a completely divine stay.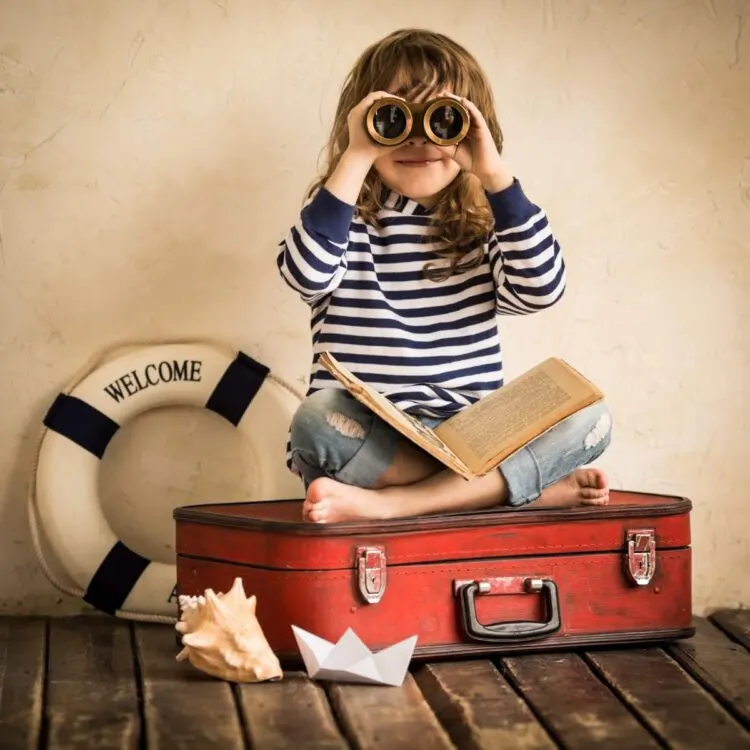 Protect your trip: With all our travel experience, we highly recommend you hit the road with travel insurance. SafetyWing offers flexible & reliable Digital Nomads Travel Medical Insurance at just a third of the price of similar competitor plans.