The Darvaza gas crater, also nicknamed by locals as the "Door to Hell" or "Gates to Hell," is nothing short of remarkable.
Although it looks like something seen only in movies or the result of some unexplained alien doings, the hole is surprisingly not a natural phenomenon.
Table of Contents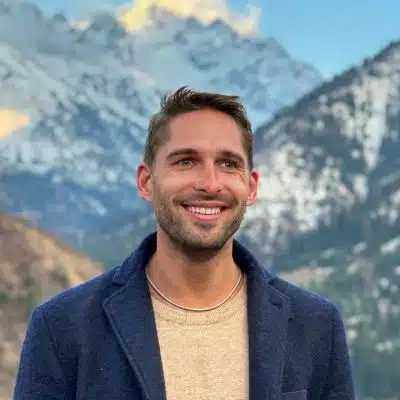 Check out my Time-Lapse of the Door to Hell:
It actually is a mishap from a drilling project back in the 1970s by a crew of Soviet geologists back when the Republic was still a part of the Soviet Union.
Although an unintentional event, the geologists were working over a massive crater of natural gas.
Thankfully, nobody seemed to be injured during the mishap, but the crater is now approximately 270 feet in diameter or 60 meters and has a depth of 65.5 feet.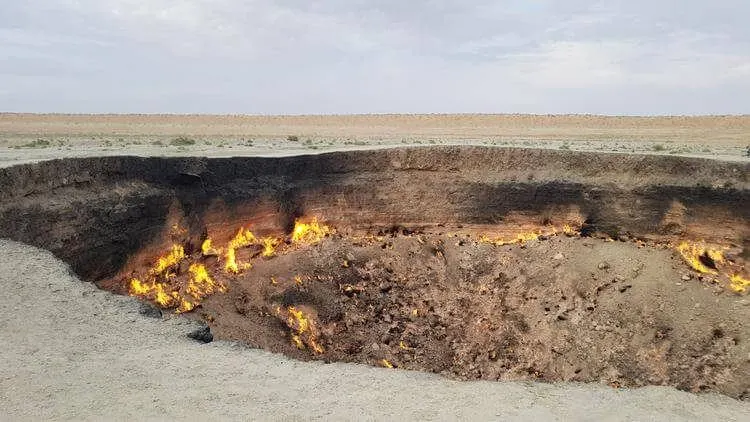 Originally, scientists were worried about the gases that were emitted from the collapse. They were worried that it could be poisonous and thought that it would be best to ignite it and burn away the gases.
Initially, they thought it would burn for a couple of days, a few weeks at the most, but it is still burning bright decades later with no end in sight since it is one of the world's largest gas reserves.
Located right in the middle of the desert- about a 4-hour drive from the Turkmen capital- Ashgabat; the crater is true as remote as it can be.
There are no restaurants, tourist shops, or accommodations to visit, but many tourists have braved the desert after dark and camped alongside the crater to see mid-night views.
Since it is 'off the beaten path," it is advised to use an off-road vehicle to travel to the Door to Hell.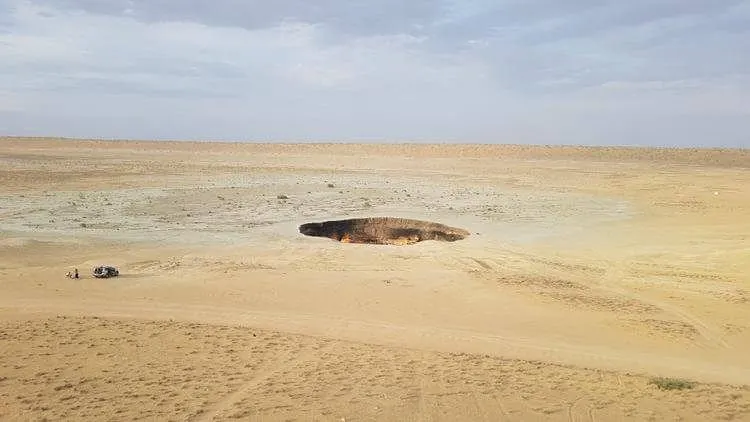 Much of the desert has a paved road, but the last portion of the journey is all-natural desert terrain, and you definitely don't want to get stuck in the sand.
With it being in the middle of the Karakum Desert, there are no landmarks to help locate.
Although there is not much to see, travelers can take delight in seeing herds of a wild camel along the roadways chewing their cud as they marvel at the natural beauty of the desert.
The Darvaza gas crater is essentially a big hole in the ground, and there is not much else around; it can be tricky to find, especially in the middle of the day.
There is not one distinct path to follow, so it is best to have a plan ahead of time before you head out.
The real show is at night.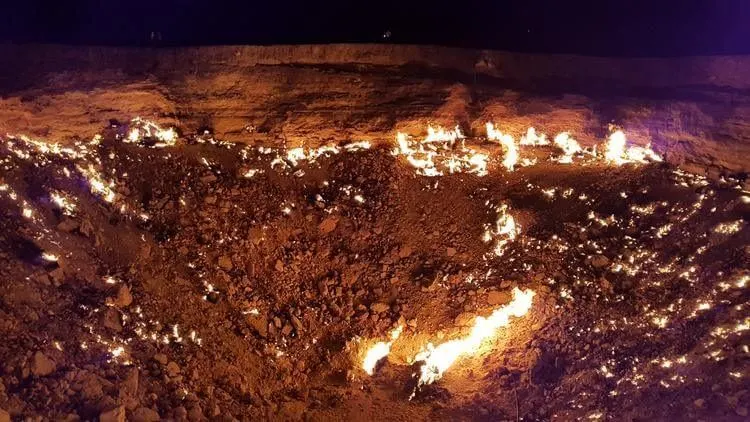 At night it is a beautiful [and extremely hot] site to see. Illuminations from the crater can be seen from miles around in the evening hours.
It is common to see desert wildlife around the crater- one of note is the camel spider- which is not poisonous to humans but can still be a shock to see if unexpected.
Lucky visitors who can visit need to practice extreme caution as there are no safety guard rails to keep from getting too close.
So practicing caution is up to individual guests.
This episode of SciShow explains more about the Door to Hell:
Was this post helpful? If so, be sure to pin it to refer to later!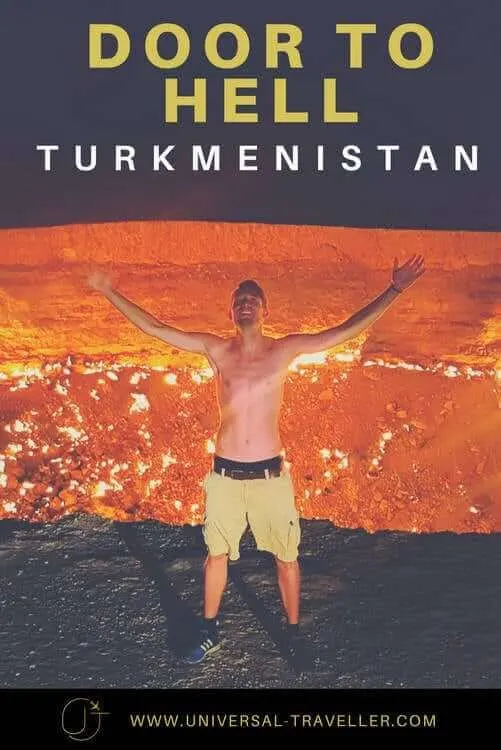 About the Author
More info
Best VPN for Travel: ExpressVPN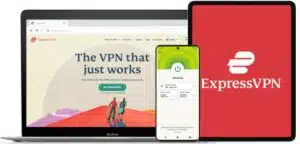 Heading abroad? Use ExpressVPN to access your social media accounts, unblock your favorite entertainment sites, and stay connected with friends and family. And get cheaper flights, of course.
Pros
✅ Next-gen, high-speed servers in 94 countries
✅ Works on iOS, Android, Windows, Mac, Linux, browsers, and more
✅ 256-bit AES encryption protects your data, even on hotel Wi-Fi
✅ Unblocks Netflix and other streaming sites
Cons
❎ No dedicated IPs
Get 3 extra months free of ExpressVPN when signing up for a 1-year plan. That's a 49% saving and a monthly cost of just $6.67! You also get a 30-day money-back guarantee.