Sixteen unique and crazy things to do in Berlin that you must put on your bucket list when you visit Berlin. Best Berlin sightseeing and places to visit in Berlin
Berlin, Germany, is rich in history and culture; there are numerous Berlin tourist attractions.
Any Berlin guidebook will provide you with an endless list of the best places to visit in Berlin.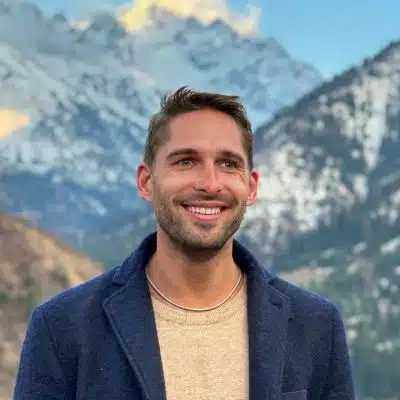 However, this post is for you if you want something different in Berlin.
This post covers 16 of the best unique and crazy things to do in Berlin.
Some of the more unusual things to do in Berlin include visiting a Berlin Tropical Island and exploring weird and unusual art-like galleries, including Monster Kabinett and Design Panoptikum.
Berlin also has prisons with a terrifying past, like Hohenschoenhausen prison; you can swim in the Badeschiff pool as it floats in the River Spree or swim at Liquidrom while listening to the coolest Berlin DJs and stacks.
Read also: All you need to know about transportation in Germany
I recommend getting the Berlin Welcome Card for a 25 to 50% discount at many attractions, tours, and restaurants. The card also includes public transportation.
Best crazy things to do in Berlin
1. Tropical Island Berlin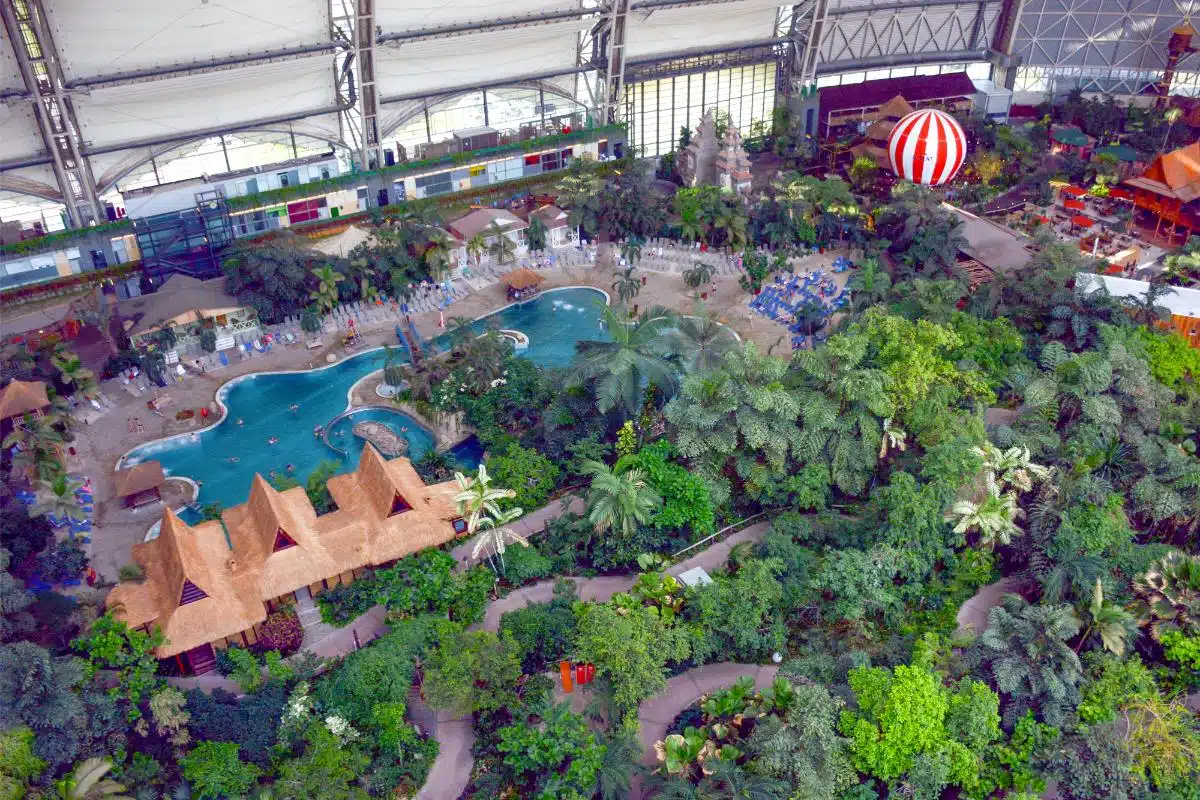 You might be surprised to hear that there is a Berlin Tropical Island.
This tropical island, Berlin, is entirely artificial and housed in a massive airship hangar, the most enormous free-standing hall in the world.
The hangar was initially built to protect giant airships from the elements but is now home to the biggest indoor rainforest in the world, a beach, many tropical plants, numerous swimming pools, bars, restaurants, and accommodation, and is open 24 hours a day every day of the year.
The pools are designed to resemble gorgeous oceans and lagoons.
The Tropical Sea covers 4,400 square meters, while the Bali Lagoon covers 1,200 square meters.
The pools also include several water slides, sandy beaches, and whirlpools.
There is even a Truman Show-like backdrop of blue sky, complete with fluffy white clouds.
Other features of the Tropical Islands include a children's play area, spa, various sporting activities, a golf course, and even real flamingos in the mangroves!
Visitors can visit for a few hours or stay overnight in lodges, beach huts, or even at the campsite.
Tropical Islands in Berlin are located approximately 60 kilometers south of Berlin, and day tickets commence at 42 euros.
Head to the Tropical Islands website for more information.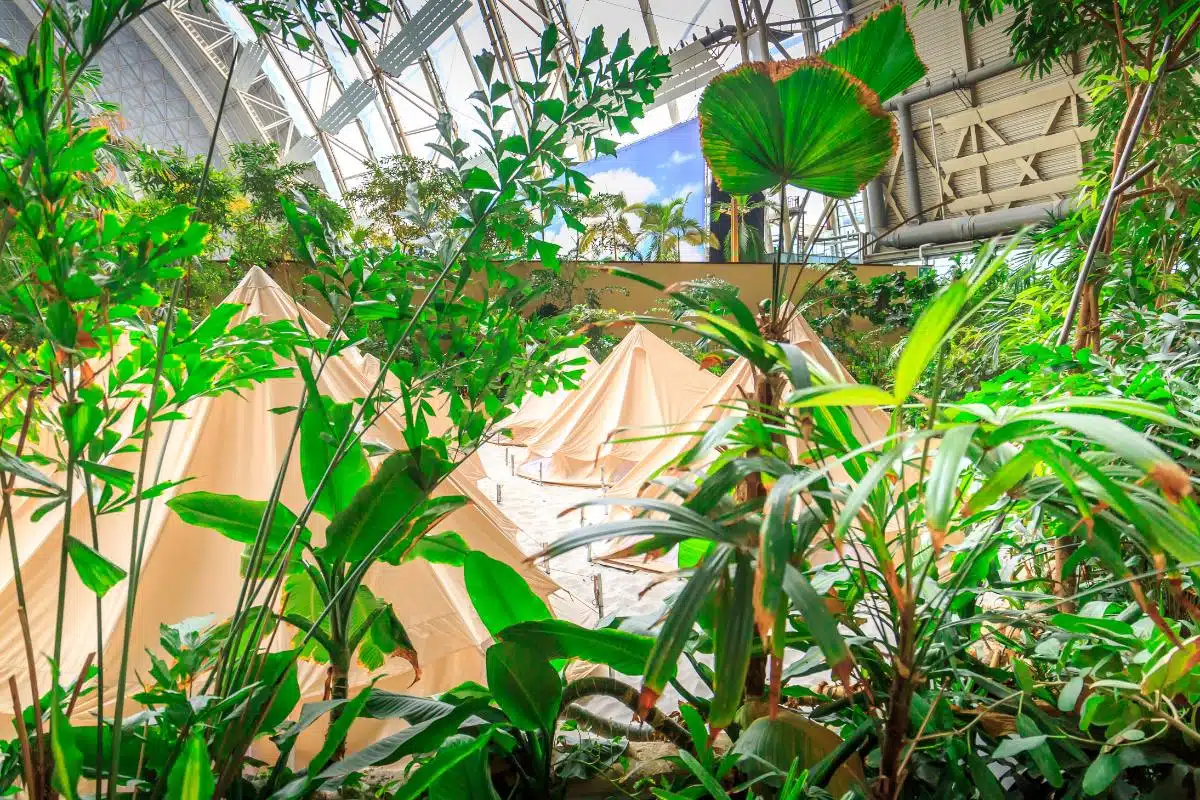 Tropical Islands is undoubtedly one of the more unique places to visit and one of the most fun things to do in Berlin.
Location: Tropical-Islands-Allee 1, 15910 Krausnick, Germany
Opening Times:
Resort: Open 24/7, including accommodations
Water Park: Typically open from 8:00 AM to 11:30 PM (times may vary; check the website for specific dates)
Admission Fee:
Day Tickets: Prices vary (Approx. €42 for adults, €33 for children 6-14 years, free for children under 5)
Overnight Stay: Additional costs depending on accommodation type
Phone Number: +49 35477 605050
2. Liquidrom Berlin
One of the most relaxing alternative things to do in Berlin is to visit the Liquidrom.
At Liquidrom Berlin, you can enjoy a relaxing swim in complete silence while listening to classical or electronic music underwater.
You will love the relaxed yet cool atmosphere, dimmed lighting, underwater color, and light effects.
Liquidrom also has other pools where talking is permitted and four nude saunas.
In the Finnish Sauna, you can enjoy a variety of different special infusions with intriguing names such as "Time of Peace," "Crystal Ice Infusion," and "Hellfire."
The Spa holds musical gigs weekly, so you can relax while listening to some of Berlin's most talented artists and DJs.
Check their website for the infusions schedule and the weekly music events.
3. Street Art Tour Berlin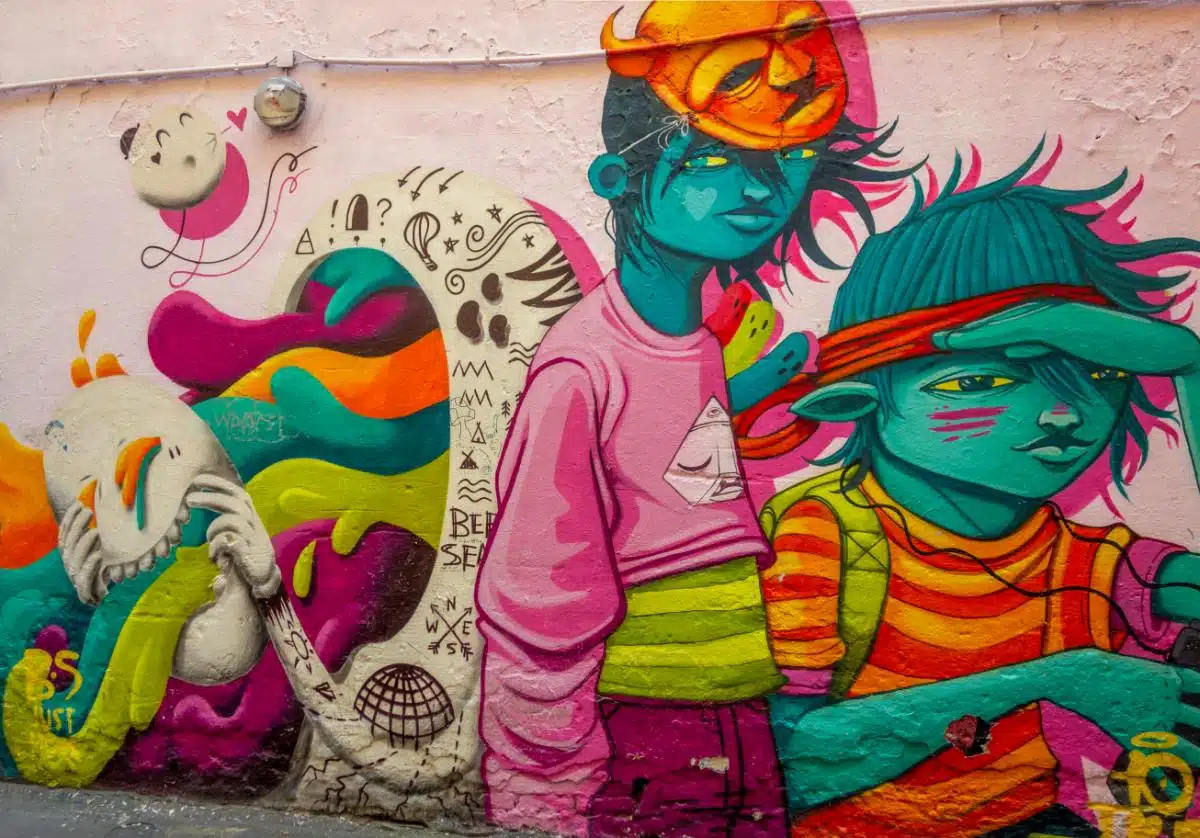 If you're interested in doing a Berlin Street Art tour, check out Alternative Berlin.
These guys organize graffiti tours around the city's back streets, showing you some of the latest, greatest, and oldest examples of street art, graffiti, and mural art.
The guides are, in fact, street artists/graffiti writers and know where to find the best art, as well as give you some insight into the people behind the art and their motivations for their work.
You will also learn how the community corporate about graffiti and the unspoken rules that the culture to bloom.
Tours are on Mondays, Wednesdays, Fridays, and Saturdays at noon and go for around 5 hours and also includes the opportunity to have a go at your own street art on canvas.
They also provide free tours every day at 11 am and 1 pm, which go for around 3 hours.
To join the tours, meet the guide at the Alexanderplatz TV Tower next to the Starbucks entrance.
Tours can be purchased here or booked in advance online. You must also have a valid AM metro ticket for all tours.
Put these tours on your list if you are after more alternative Berlin top attractions.
*Tip: Join the Alternative Berlin by Bike Tour to the largest remaining piece of the Berlin Wall and the trendy district of Kreuzberg.
4. Monster Kabinett Berlin
Monster Kabinett Berlin is an exciting collection of massive robotic creatures, metal sculptures, and insect-like creations within a warehouse.
Visitors can visit the part art gallery part performance each Thursday, Friday, and Saturday night.
While attempting to decipher which creations are sculptures or humans, visitors are haunted by strange moving robots, sculptures, and intimidating and scary actors.
Monster Kabinett Berlin is located on Rosenthaler Street and welcomes children from 6 years old.
A visit to Monster Kabinett is a must-see in Berlin if you are searching for some weird things to do in Berlin.
5. BonAppetour – Best Food in Berlin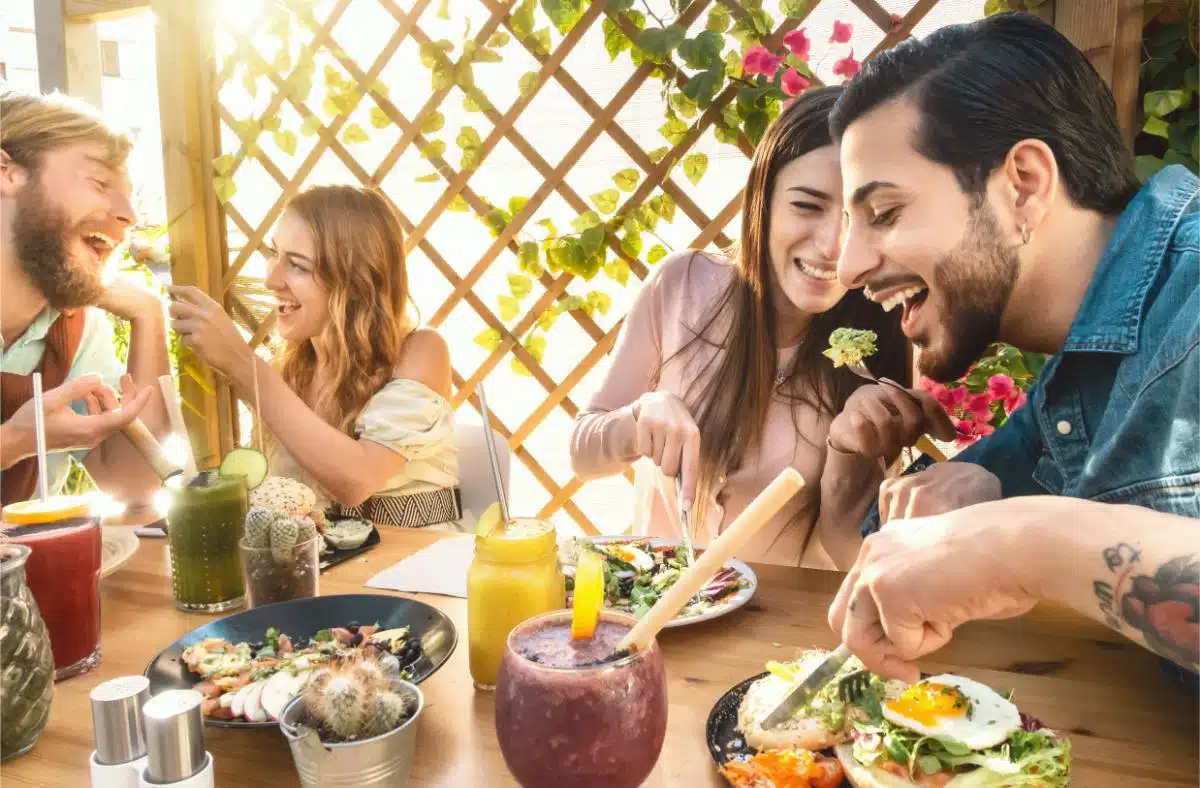 Berlin is one of the most wonderful places in the world and has some of the best food.
If you consider yourself a foodie and are looking for the best places to eat in Berlin, it is highly recommended that you dine with a local.
BonAppetour is a fantastic app where you can connect with locals who invite you into their homes and cook you some of the best food in Berlin.
On BonAppetour, you will find a range of locals inviting travelers to come to their homes for some authentic German food for a fee.
As well as trying out some of the best German food, it's also a great way to meet locals and other travelers.
Other great places to eat in Berlin include the Berlin Turkish Market. Here you can try some great Berlin street food and fresh produce, spices, cheeses, and sweets.
This Turkish Market is located in Kreuzberg, just off Kottbusser Tor.
Hop on the U1 (Kottbusser Tor Station) or the U8 (Schönleinstrasse Station) to get here. You can't miss it. It takes place on Tuesdays and Fridays from 11 AM to 6:30 PM.
6. Badeschiff Berlin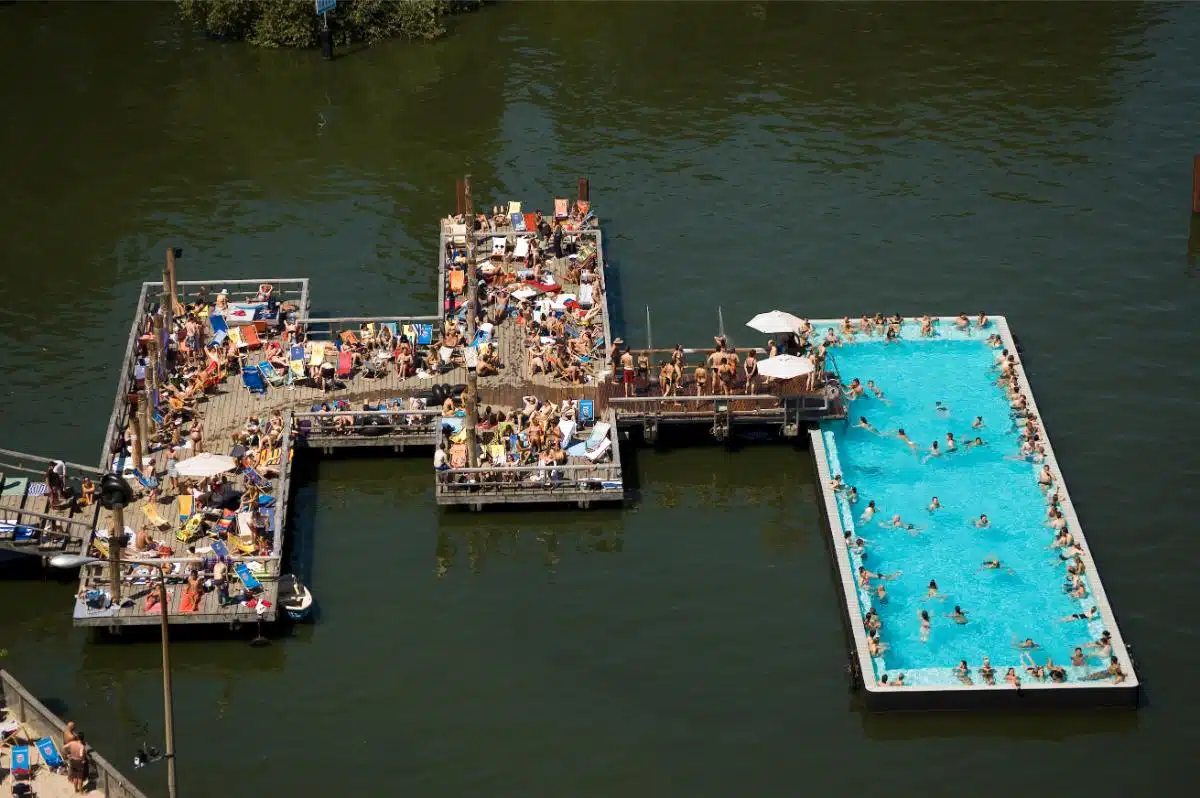 A swim in the Badeschiff Berlin pool is another one of the quirky, crazy things to do in Berlin.
The Badeschiff pool is a swimming pool converted from an old 30-meter barge. The pool now floats in the River Spree by the East Harbour.
Swimmers can enjoy panoramic views of the Berlin city center while having a dip. The floating pool is connected to the river bank by a footbridge.
On the riverbank, there is a bar, and DJs are a regular occurrence.
The Badeschiff pool is open daily from 8 am to midnight, and the entrance is 5.50 Euro per adult.6. Volkspark Wuhlheide Berlin
Popular Berlin parks are Treptower Park and Mauerpark.
However, the less-known Volkspark Wuhlheide is a beautiful park for those looking for a peaceful and natural experience.
Volkspark Wuhlheide is a large recreation and amusement park with open fields, tall trees, and even a miniature railway.
Other park features include sports areas, a dance floor, a pool, a toboggan run, and the model park of Berlin-Brandenburg, which contains more than 60 models of famous sights from Berlin and Branden burg.
Volkspark Wuhlheide is open all day, every day.
7. Design Panoptikum Berlin
Another one of the weird and wonderful places to visit in Berlin is the Design Panoptikum.
Design Panoptikum Berlin is a museum filled with rare and unusual items that visitors will think they have entered the world of a mad scientist.
Among the more than 3,000 strange-looking industrial objects are dentist chairs, prostheses, lamps, and shop window mannequins.
The arrangements of the artifacts provide for creative interpretations. Visitors are often asking, "What in the world is that?"
Design Panoptikum is located on Poststr. 7 in Nikolaiviertel and is open Monday through Saturday from 11 am to 6 pm.
Design Panoptikum is undoubtedly one of the best places to visit in Berlin for anyone interested in strange and intriguing objects.
8. Take an Underground Berlin Tour
While many of Berlin's main points of interest are above-ground, you will also find underground must-see Berlin places.
An underground Berlin tour will take you through WWII air raid shelters and tunnels to smuggle people out of East Germany.
The Berlin underground tour is run by Berlin Unterwelten, who preserves these underground structures for public viewing.
These original Berlin tours are based in a former air-raid bunker, the Unterwelten Berlin Museum. Objects on display include ammunition, grenades, gas masks, and Hitler's vision for rebuilding Berlin.
The underground tour Berlin Unterwelten offers is one of the top things to do in Berlin; you will undoubtedly find the underground in Berlin intriguing.
The museum is located at the southern entrance to the Gesundbrunnen underground station (in front of Kaufland).
Visit their website for more information about the tours.
9. Hohenschonhausen Berlin Memorial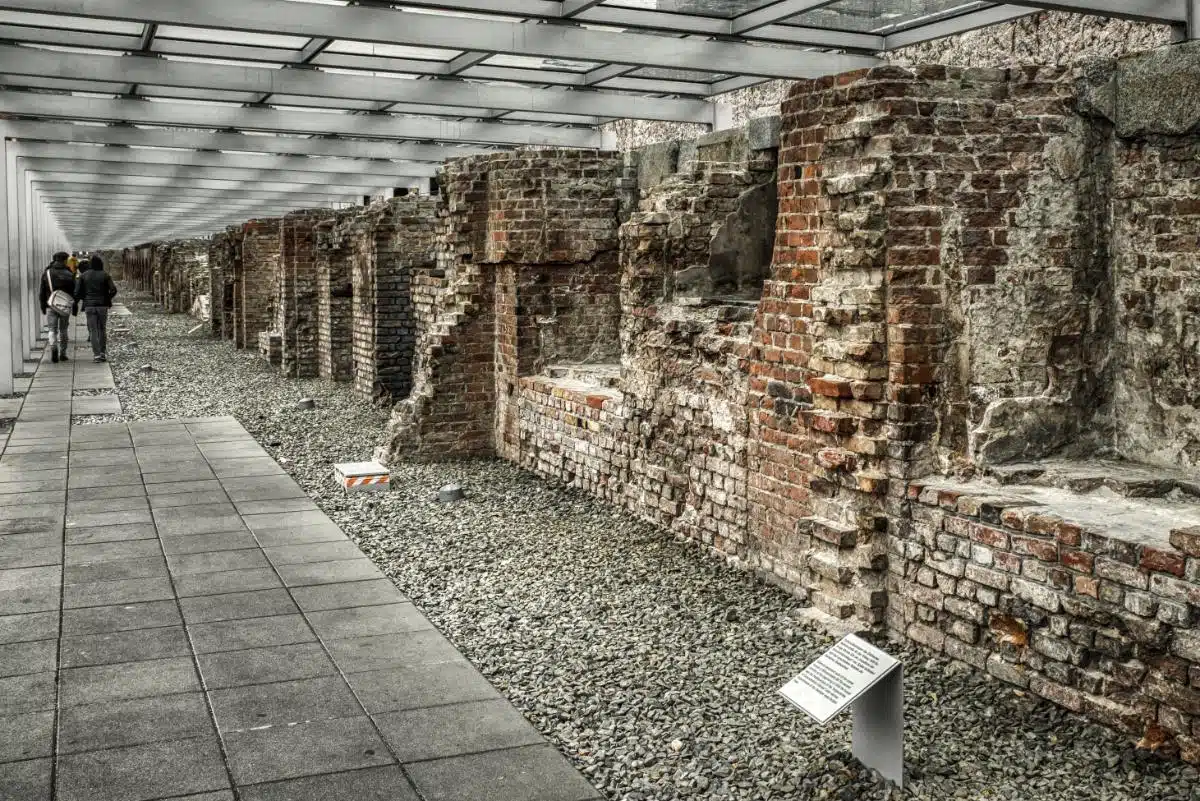 Inside the Hohenschonhausen Berlin Memorial, you can see the darker side of Berlin's history.
Guides take you through the Hohenschonhausen prison, which houses 44 years of political persecution, to give you an authentic experience of the prison conditions from 1946 to 1990.
On display are 300 photos and nearly 500 artifacts, including prison clothes and letters from inmates, showing the everyday lives of both prisoners.
You can also visit the museum for free without a guide. However, a guided tour with a former inmate provides a more in-depth and moving experience.
The museum is open daily from 9 am to 6 pm; entry is free.
Hohenschonhausen is one of the best places to see in Berlin for travelers interested in Germany's dark history.
11. Topography of Terror Berlin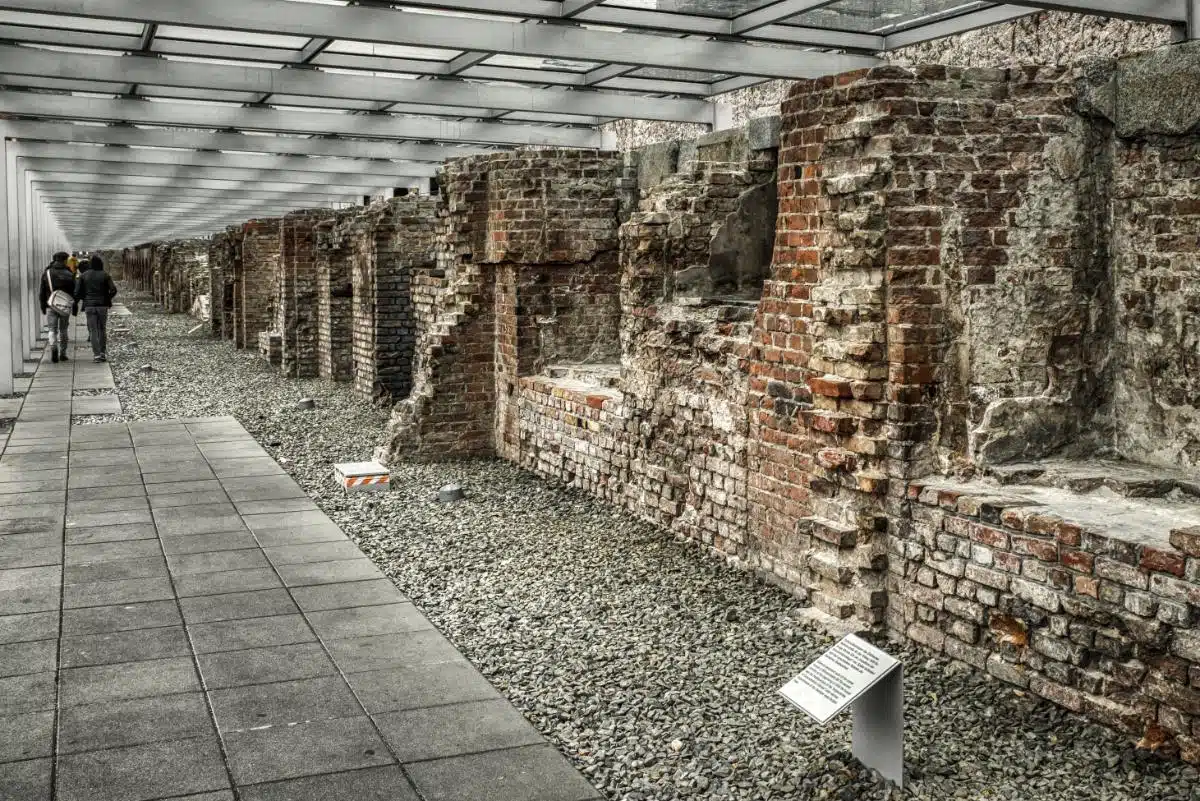 The Topography of Terror Berlin is an outdoor and indoor history museum located in buildings that once housed the Sicherheitspolizei, SD, Einsatzgruppen, and Gestapo headquarters.
The Topography of Terrors is now a memorial and museum detailing the history of repression under the Nazis and is one of the most frequently visited places in Berlin.
The Topography of Terror museum is open daily from 10 am to 8 pm and free admission. On Sundays, the museum offers free guided tours in both German and English.
The Topography of Terror museum is another of the best places to go in Berlin for those travelers interested in Germany's dark history.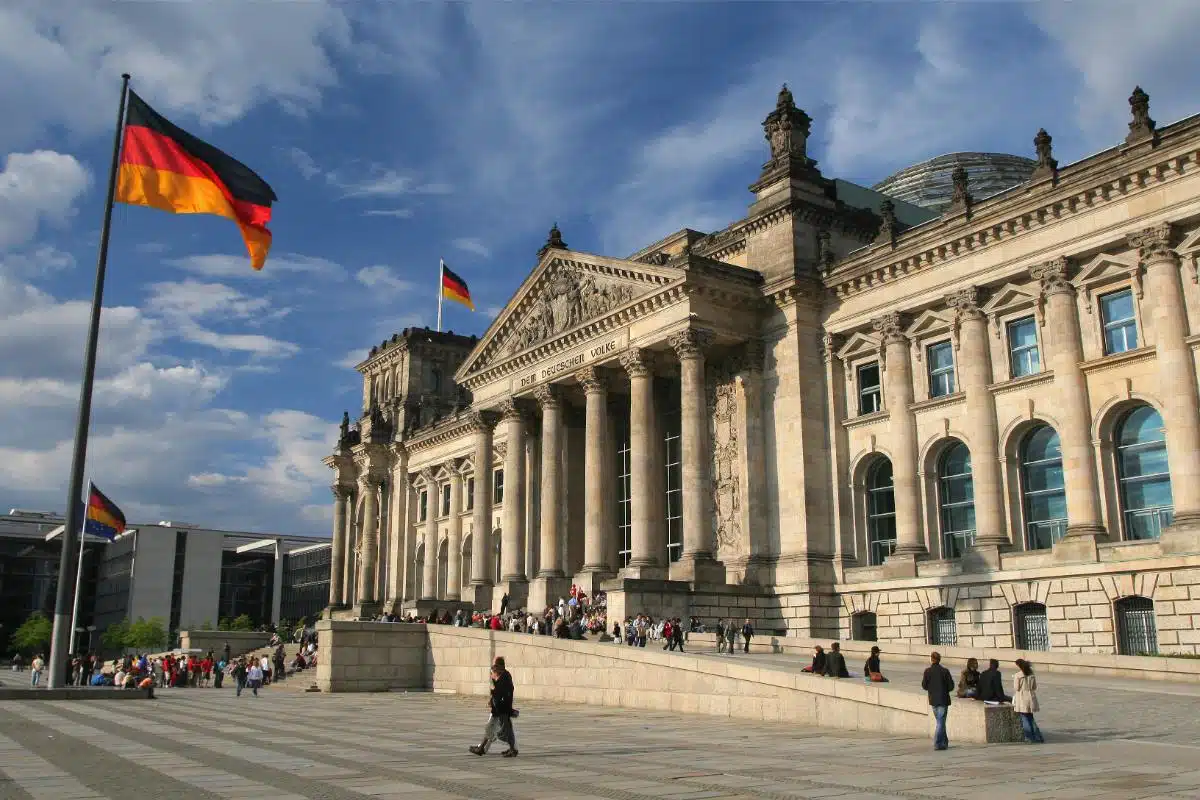 Some of the best things to do in Berlin are free! And if you are interested in a free walking tour, Berlin has some great options.
If you are after a Berlin free walking tour that takes you to all the usual tourist spots, groups like Sandeman Tours Berlin and New Berlin are ideal.
Or grab yourself a Berlin walking tour map and create your tour.
However, if you are after something a little different, join a tour with the Original Berlin Tours.
Original Berlin Tours will give you an alternative way to get an insight into Berlin. Your tour guide will take you to see street art and graffiti, community projects, the coolest Berlin bars, and more.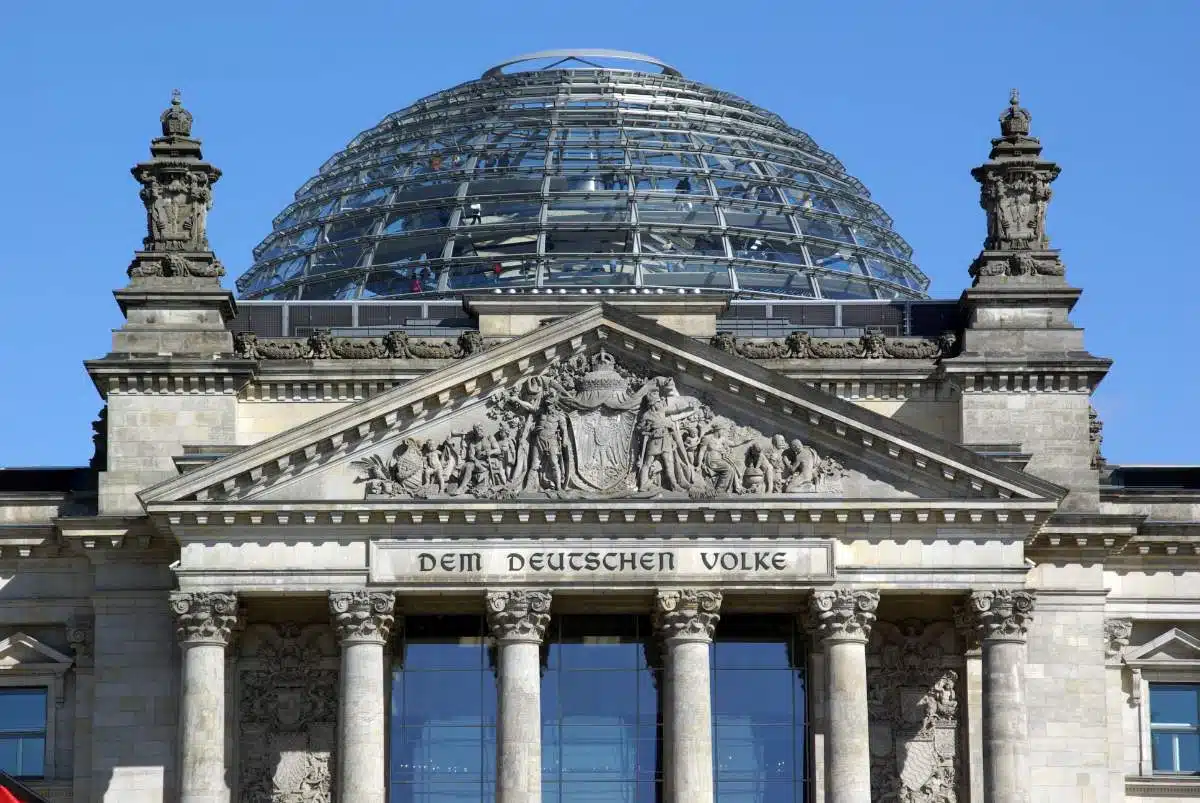 The Reichstag building is one of the city's most significant historical buildings and the current home of the German parliament.
Every year, thousands of travelers visit the Reichstag for its incredible panoramic views, architectural wonder, and historical importance.
The glass Reichstag dome sits directly above the parliament's debating chambers, so visitors can view the parliamentary proceedings below.
For security reasons, to reach the dome, visitors must make prior registration; you must also show ID before entry.
There is also a restaurant at the dome, which provides a fantastic view of Berlin.
Open daily, 8 am to 12 midnight, with admission until 10 pm. A visit to the Reichstag is a Berlin must-see for the fantastic views alone.
14. Spreepark Berlin
Spreepark Berlin is an abandoned dinosaur amusement park just outside of Berlin. The park has been abandoned for over 15 years, but that doesn't stop visitors from coming.
Visitors see the life-sized dinosaurs, including fallen Tyrannosaurs and the old roller coaster coming out of a creature's mouth.
While strict security has recently made it almost impossible to get inside Berlin Spreepark, there is a lovely promenade around the park that also provides glimpses inside the abandoned park.
It is also understood that from 2018, guided tours will be offered around the abandoned amusement park.
These tours will allow you to view the remnants of the park close up, and you will have the opportunity to learn about the park's fascinating history as it operated under a communist government and its park administrator, who smuggled cocaine in via ride equipment.
A guided tour of Spreepark would undoubtedly be one of the most exciting things to see in Berlin.
15. Crazy Things to Do in Berlin at Night – Berlin Nightlife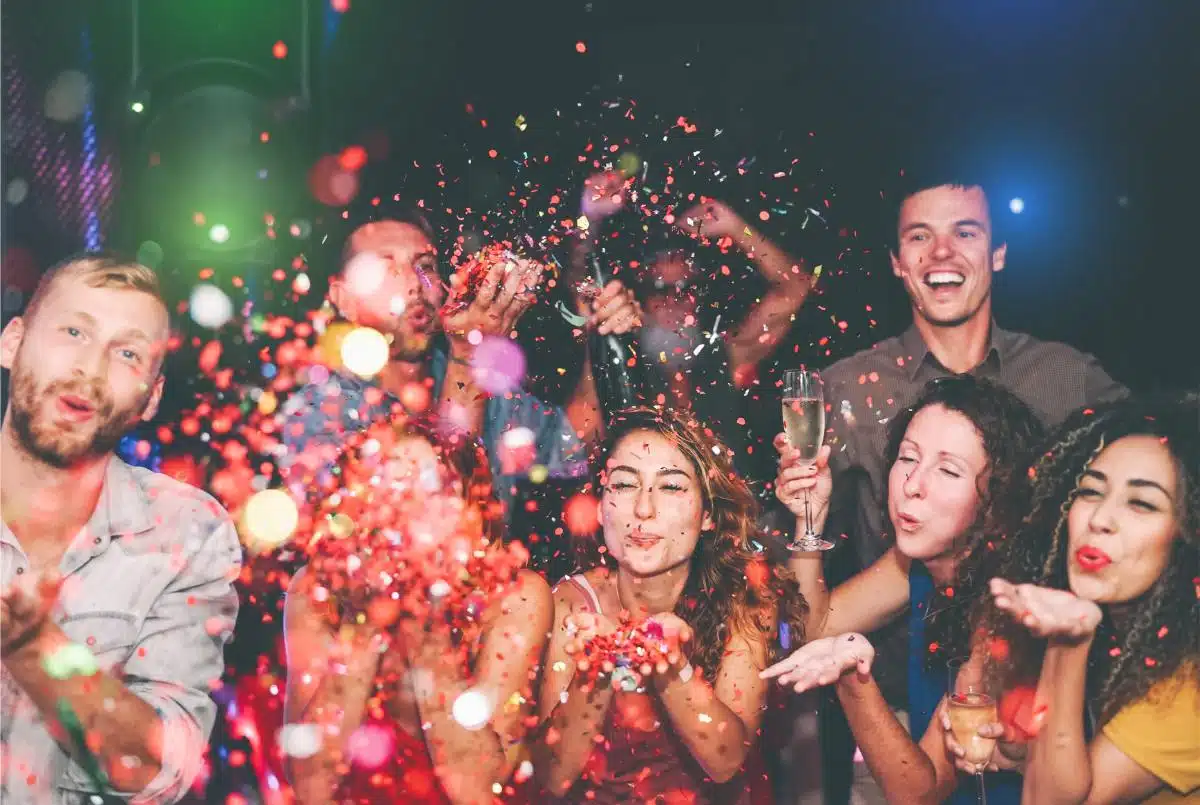 If you are looking for things to do in Berlin at night, check out Berlin's nightlife.
Berlin has a vibrant nightlife culture, so it is an excellent city for fans of bars, lounges, and clubs.
While there are numerous great nightspots, some are unique and will fire you up.
Tausend is one of the ideal spots; it is a contemporary space with a dark mood and a clean steel and mirror interior.
Spindler & Klatt is a riverside nightspot with an understated glamour for a great class.
The weekend features a rooftop terrace, a sleek bar, and a great dance floor for guests, so it is a must-see spot.
16. Enjoy Clarchens Ballhaus Berlin
Clarchens Ballhaus is designed to allow guests to relive the olden days filled with traditional European culture.
Established in 1913, this venue is a dance hall with a restaurant in the center of Berlin. The revitalized center has an in-house band that creates a nostalgic feeling and spacious dance rooms.
Patrons are from all walks of life, with prominent people like actress Charlotte Rampling Tango, Rocker Marilyn Manson, Campino, the singer of the band "Toten Hosen" and Klaus Maria Brandauer were even spotted here.
It is a romantic spot, and you can have dinner in the restaurant downstairs before or after visiting the dance hall.
Berlin Tip:
I recommend getting the Berlin Welcome Card for a 25 to 50% discount at many attractions, tours, and restaurants. The card also includes public transportation.
More day tours in Berlin, Germany
Get Your Guide helps you find the best tours wherever you are heading. It's usually the first website I check when I plan a trip to a new place.
The following widget shows some of the best tours in Berlin, Germany.
Frequently Asked Questions
Best VPN for Travel: ExpressVPN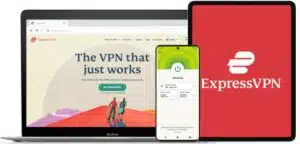 Heading abroad? Use ExpressVPN to access your social media accounts, unblock your favorite entertainment sites, and stay connected with friends and family. And get cheaper flights, of course.
Pros
✅ Next-gen, high-speed servers in 94 countries
✅ Works on iOS, Android, Windows, Mac, Linux, browsers, and more
✅ 256-bit AES encryption protects your data, even on hotel Wi-Fi
✅ Unblocks Netflix and other streaming sites
Cons
❎ No dedicated IPs
Get 3 extra months free of ExpressVPN when signing up for a 1-year plan. That's a 49% saving and a monthly cost of just $6.67! You also get a 30-day money-back guarantee.
Is there an unusual dining experience in Berlin?
Yes, try "Dunkelrestaurant Unsicht-Bar," where you dine in complete darkness, heightening your other senses.
What is a must-visit quirky attraction in Berlin?
The Liquidrom is a futuristic spa with saltwater pools and underwater music, offering a unique relaxation experience.
What's a unique historical experience in Berlin?
Visiting the Teufelsberg, a former NSA listening station, now a hub for urban art and history.
Is there a unique nightlife spot in Berlin?
Check out KitKatClub, known for its unconventional, boundary-pushing parties.
Where can I find unique art in Berlin?
Visit the East Side Gallery, a section of the Berlin Wall turned into an open-air gallery.
Is there a unique shopping experience in Berlin?
Explore Mauerpark Flea Market, famous for its eclectic mix of antiques, art, and vintage items.