One of the highlights during my trip to Central America was, without a doubt, the tour to Semuc Champey with its natural pools and caves.
It is described as one of the most beautiful places in Guatemala, and hell yeah, it is unbelievably impressive.
Semuc Champey is located 11 kilometers south of the small town of Lanquín. From Antigua, it takes about 10 hours to get to Lanquín.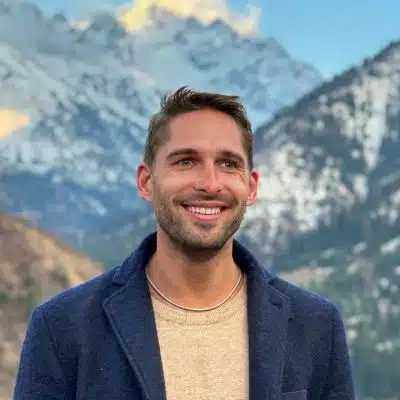 The drive from Flores is supposed to take only 7 hours; however mostly also takes more or less 10. Semuc Champey is indeed somewhere in nowhere but definitely worth it to go.
Related Posts:
I booked a day tour from Lanquín, including the K'an-Ba Caves, the Semuc Champey waterfalls, river tubing, bridge jumping, The Mirador, and the natural pools.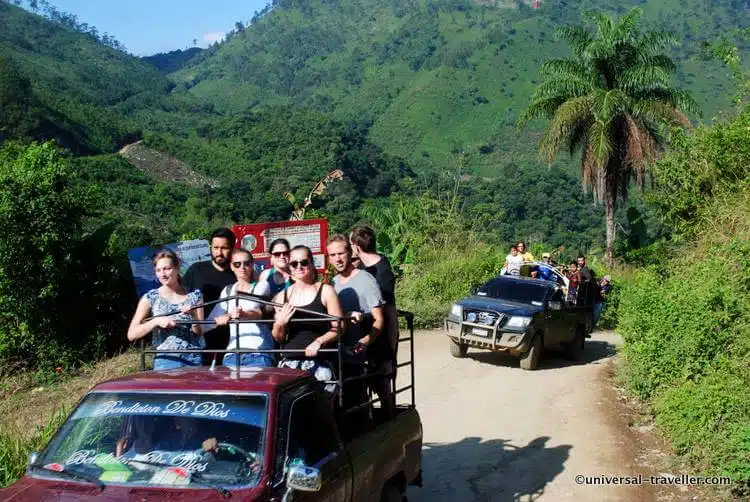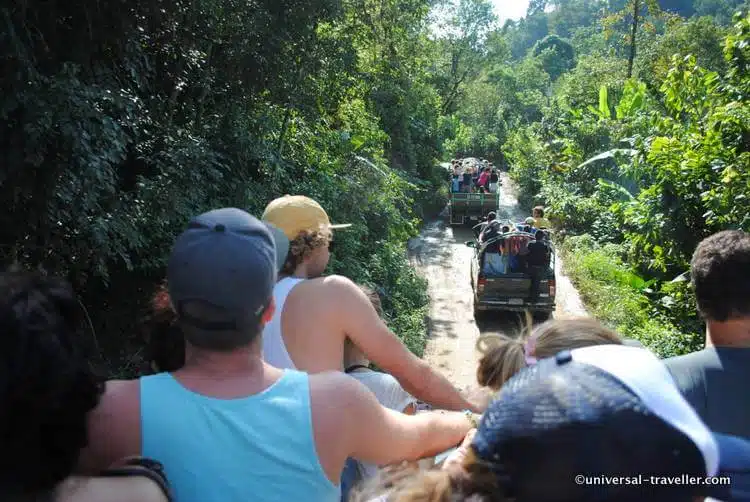 K'an-Ba Caves
The tour starts with a visit to the K'an-Ba Caves. Going inside a cave that is filled with water sounds already impressive. However, we did it without life jackets, barefoot, or with water shoes and candles.
The water level varies from shallow to too deep to walk. Swimming with one hand and a candle in the other is definitely a great experience.
Another highlight of the cave is a small "water slide," which actually is only a small hole in the wall. I did not really understand what would happen, and after being underwater for some seconds, I found myself again on the other side of the wall. A cool shortcut, although I still wonder how they found it.
During the tour, you also get the chance to climb up a 4 meters high waterfall with the help of a knotted rope and jump from high rocks into small, dark pools.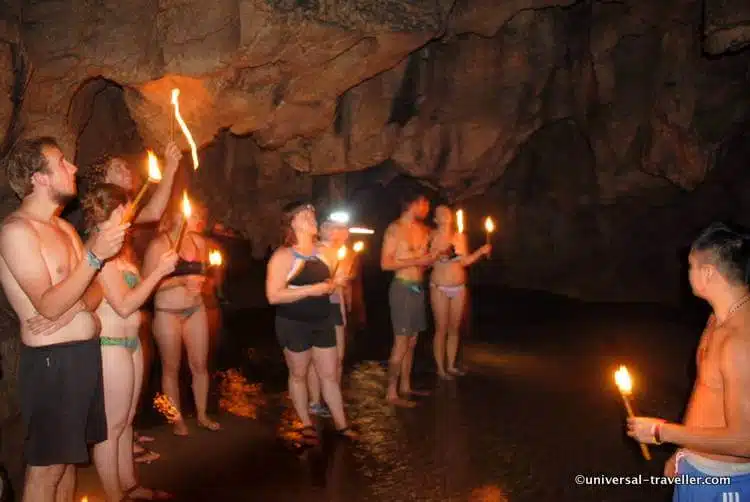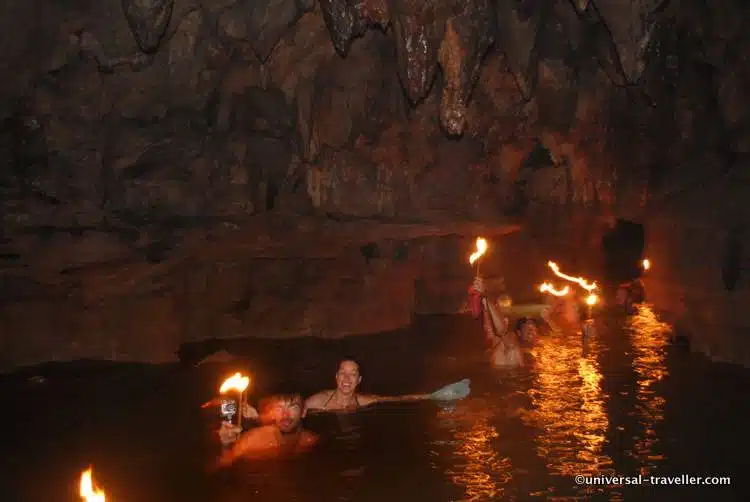 River Tubing
From the cave, we walk along the river to the waterfalls of Semuc Champey. This place looks so unreal. Incredible! It is even possible to swim behind the waterfall.
Afterward, it's time for some river tubing about 1.5 kilometers down the smooth river. It is possible to buy a beer to drink on the river.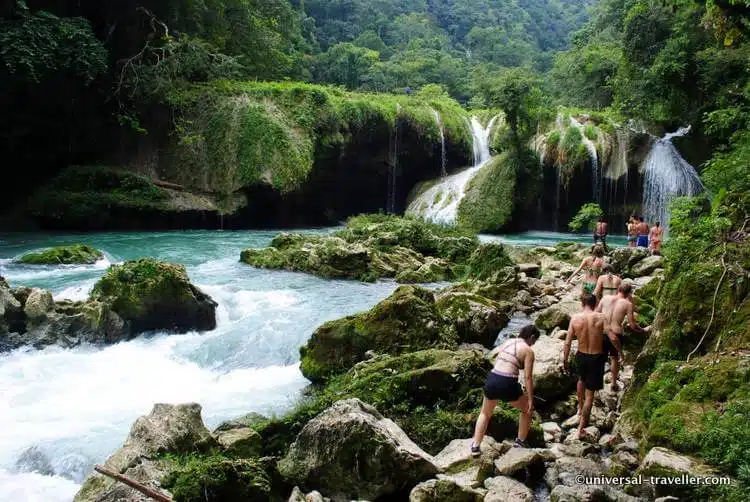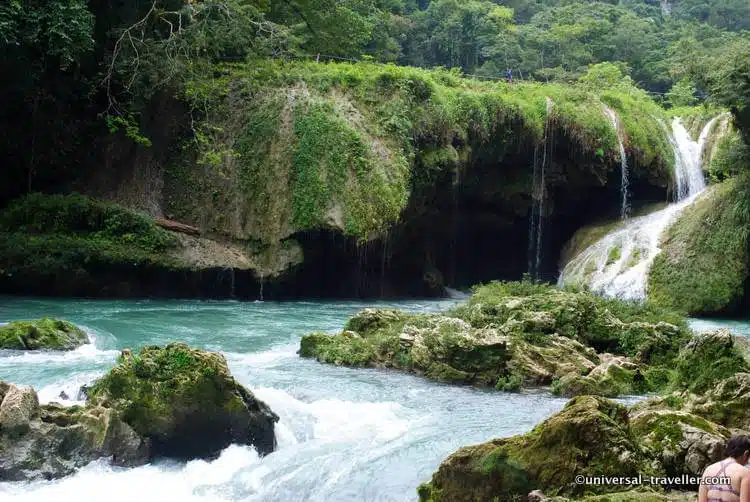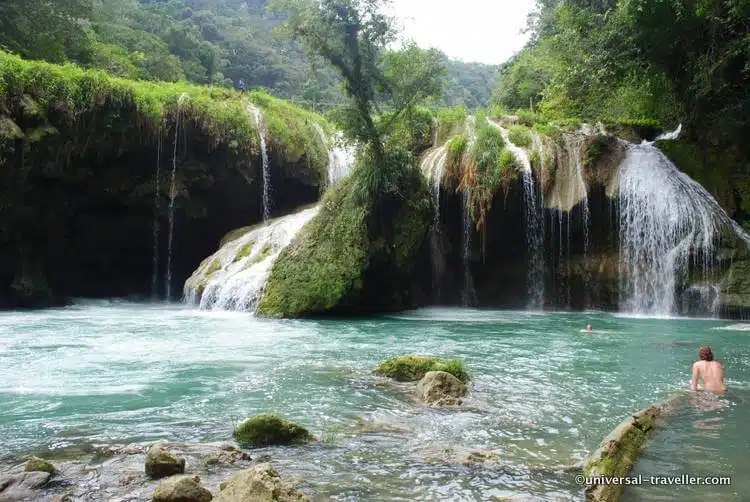 Semuc Champey – El Mirador and Natural Pools
The main attraction of Semuc Champey is the Mirador and the natural pools. The walk up to the viewpoint takes about 20 to 40 minutes and is quite challenging. Once up, you get rewarded with a breathtaking birds-eye view of the 6 turquoise pools.
Once down at the pool, you can relax in the water and jump from one pool into the other. There is only a small difference between some, while others can reach a difference of almost 5 meters.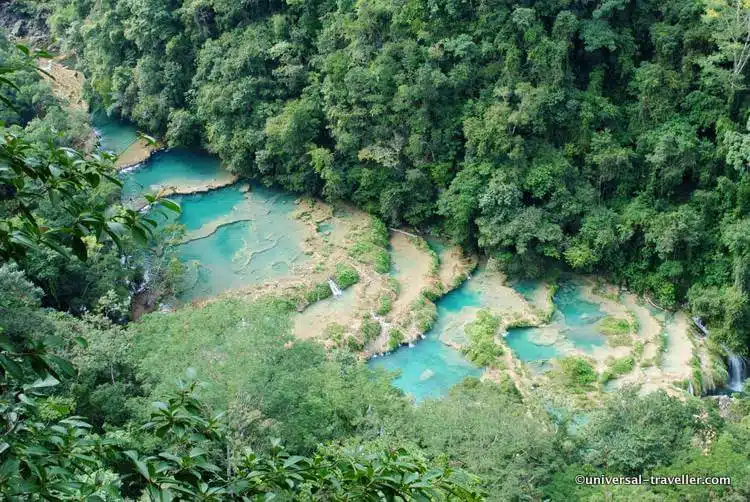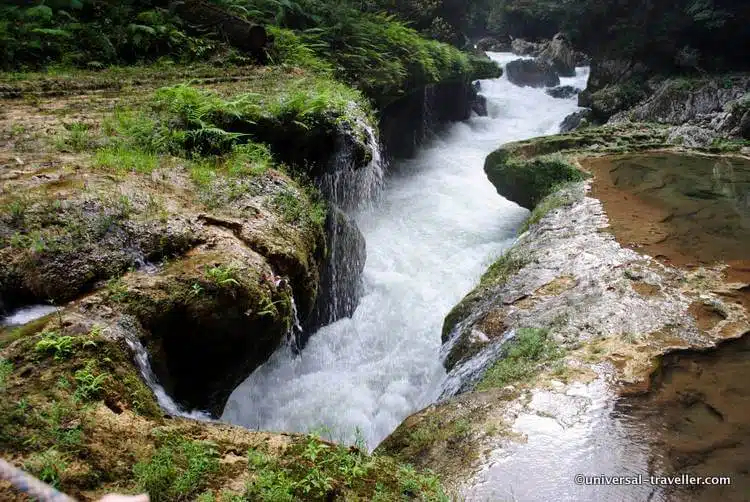 Useful Information
You can book the tour directly at your hostel in Lanquín. The tours usually leave at 9 am and return around 5:30 pm approximately.
Costs: About $20, including visiting the natural pools of Semuc Champey, swimming with candles in the water caves, tubing in the river, jumping from the bridge and the swings to the river, and hiking the Mirador to see the pools from above. Only transportation from Lanquín to Semuc Champey costs around $3 one way.
What to bring: Waterproofed camera, water shoes, towel, and swimwear.
Best VPN for Travel: ExpressVPN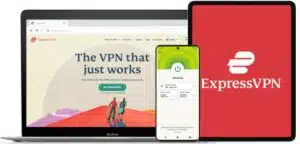 Heading abroad? Use ExpressVPN to access your social media accounts, unblock your favorite entertainment sites, and stay connected with friends and family. And get cheaper flights, of course.
Pros
✅ Next-gen, high-speed servers in 94 countries
✅ Works on iOS, Android, Windows, Mac, Linux, browsers, and more
✅ 256-bit AES encryption protects your data, even on hotel Wi-Fi
✅ Unblocks Netflix and other streaming sites
Cons
❎ No dedicated IPs
Get 3 extra months free of ExpressVPN when signing up for a 1-year plan. That's a 49% saving and a monthly cost of just $6.67! You also get a 30-day money-back guarantee.