Have you heard about the Crocodile Bridge in Costa Rica? When you are in Costa Rica, pay a visit to the famous Rio Tarcoles Crocodile Bridge.
Location of the Rio Tarcoles Crocodile Bridge Costa Rica
Crocodile Bridge Costa Rica is located in the town of Tarcoles in the province of Puntarenas.
Best VPN for Travel: ExpressVPN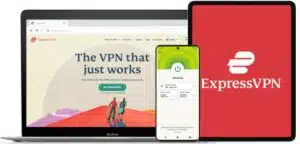 Heading abroad? Use ExpressVPN to access your social media accounts, unblock your favorite entertainment sites, and stay connected with friends and family. And get cheaper flights, of course.
Pros
✅ Next-gen, high-speed servers in 94 countries
✅ Works on iOS, Android, Windows, Mac, Linux, browsers, and more
✅ 256-bit AES encryption protects your data, even on hotel Wi-Fi
✅ Unblocks Netflix and other streaming sites
Cons
❎ No dedicated IPs
Get 3 extra months free of ExpressVPN when signing up for a 1-year plan. That's a 49% saving and a monthly cost of just $6.67! You also get a 30-day money-back guarantee.
The distance of major Costa Rica destinations to Rio Tarcoles – Crocodile Bridge:
Crocodile Bridge from San Jose – 43 miles or 73 kilometers
Crocodile Bridge from Alajuela – 39 miles or 62 kilometers
Crocodile Bridge from Jaco – 16 miles or 25 kilometers
Crocodile Bridge from Monteverde – 54 miles or 87 kilometers
Crocodile Bridge from Manuel Antonio – 59 miles or 95 kilometers
How to Get to the famous Crocodile Bridge Costa Rica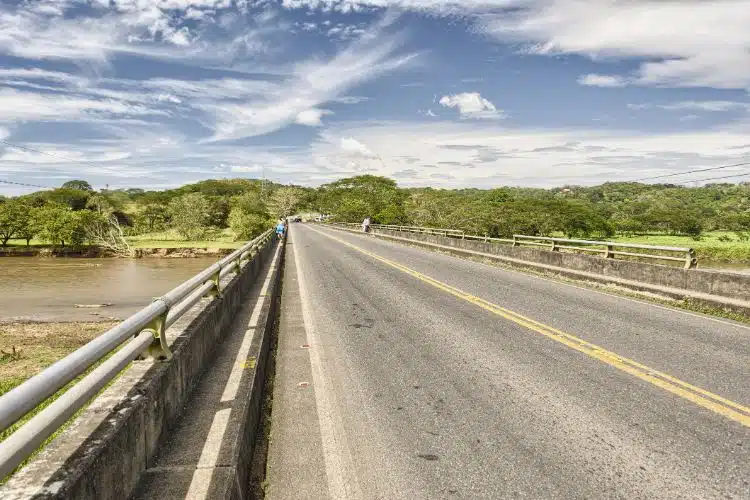 If you are coming from San Jose International Airport, use Route 1 to get to Route 27.
Connect to Route 34, and you shall find Crocodile Bridge along the Pacífica Fernández Oreamuno Highway.
More about the Tarcoles River Costa Rica
The Tarcoles River in Costa Rica is 69 meters or 111 kilometers in length. It is also called Grande de Tárcoles River or the Río Grande de Tárcoles.
Unfortunately, Rio Tarcoles is one of the bodies of water in Costa Rica that is contaminated by many types of pollutants.
In fact, it has been regarded as "the most contaminated river in Costa Rica."
Several efforts have been made to clean the Tarcoles River, but it will take a lot of time to do so, given the bad condition of its waters.
Despite its polluted state, Rio Tarcoles has managed to house a variety of wildlife.
Of course, we have the ever-famous inhabitants of the river – the American crocodile. Aside from that, there are about 50 species of birds thriving within its bounds.
Costa Rica Rio Tarcoles also feed water to the Guacalillo mangroves, which are home to various wildlife species – regardless of the contaminated waters of the river.
Swimming in the Tarcoles River is strictly prohibited for obvious reasons – either you get sick from the polluted water or get attacked by the American crocodiles.
More about the Rio Tarcoles Crocodiles
The Rio Tarcoles crocodiles belong to the species of American crocodiles, scientifically known as Crocodylus acutus. They are known to thrive in brackish bodies of water.
The American crocodiles in the Tarcoles River can reach up to four meters or 13 feet in length and a hundred pounds in weight. They have skin that's a mix of green and grey, and they have the ability to walk on four legs.
More about the Crocodile Bridge Costa Rica
The Crocodile Bridge is your best bet for location if you would like to see a huge group of American crocodiles basking under the sun.
Not only does the bridge give you a good vantage point, but it also shelters you from possible danger as these reptiles are known to have the capability to attack humans.
How do you know if you have reached the Crocodile Bridge along the Pacífica Fernández Oreamuno Highway?
It will be quite easy to tell, given that there are always many people standing and looking over the passing river. Visitors park their cars and walk their way to both edges of the bridge.
There will also be some stalls selling crocodile-related souvenirs, among other things.
Once you look below, you shall see an astounding number of huge American crocodiles that roam wildly over the famous bridge.
Today, your visit to the Crocodile Bridge to see these reptiles is made safer by constructing a wider platform on each side of the bridge.
Railings are also being added so that there will be little to no chance of pedestrians accidentally falling off the deck.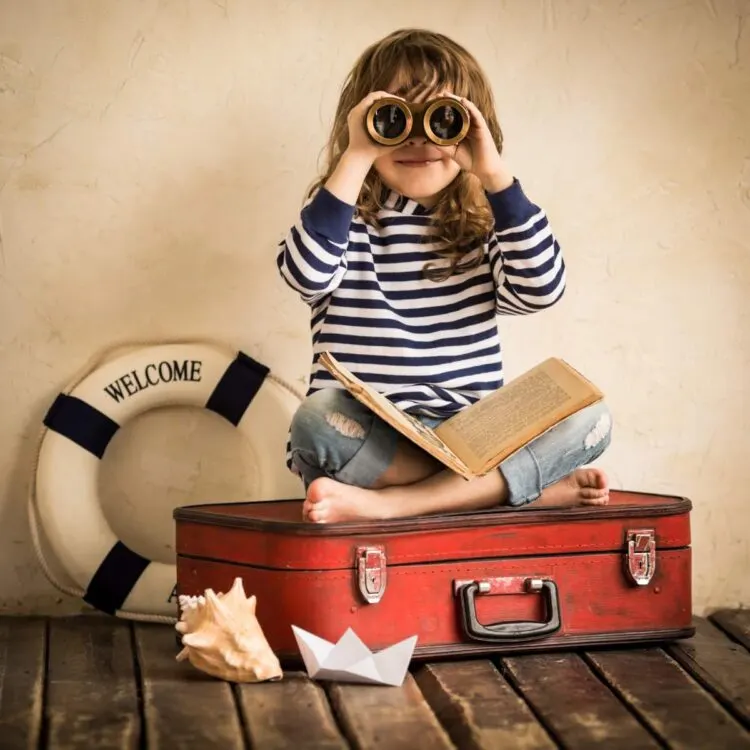 Protect your trip: With all our travel experience, we highly recommend you hit the road with travel insurance. SafetyWing offers flexible & reliable Digital Nomads Travel Medical Insurance at just a third of the price of similar competitor plans.