Mai Khao Lak Beach Resort & Spa is a luxury hotel in Khao Lank, Thailand, especially for families and couples who want to relax in paradise without big crowds.
Recommended by Anthony from Fair Dinkum Traveller
It's Mai Khao Lak, and it's Mai kind of place!
The Mai Khao Lak Beach Resort & Spa is the perfect accommodation for families or couples who are seeking an escape to paradise, while also avoiding the big crowds in other nearby Thailand destinations.
Set on the Khao Lak Coastline, only an hour north of Phuket, The Resort offers the guest a lot, including pristine white sandy beaches, a quiet beachside township, and an abundance of nearby attractions in the great outdoors.
The activities will mount up, the food will be exceptional, and the memories will hold long after you check out; it's what happens when on vacation at Mai Khao Lak.
An Abundance of Swimming Pools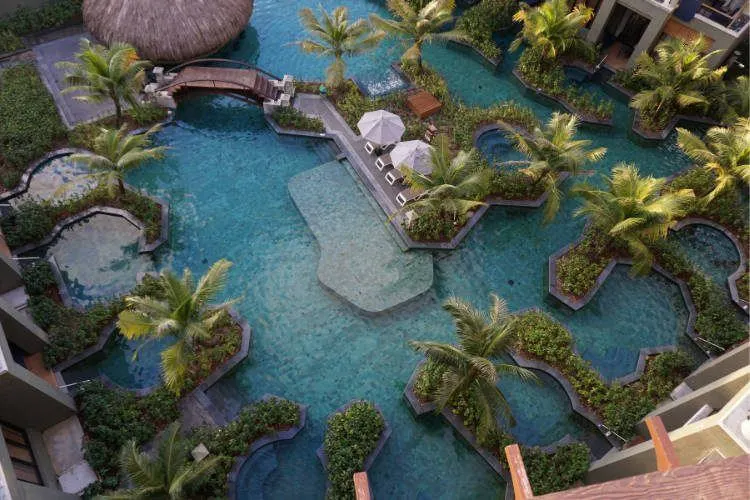 The Mai Khao Lak Resort is the home of the longest swimming pool in Southeast Asia, running through the Main Resort and providing excellent views from the private balcony of your spacious resort room.
If you're lucky enough, you may have a room on the lower deck where you can dive straight into the pool and enjoy a quick swim.
Further swimming options, including the Theme park with pirate ships and water slides. A Pool bar situated near the beach and an adults-only swimming pool includes a swim-up pool bar and plenty of quiet time for an afternoon nap on the deck chairs.
The Perfect Resort for families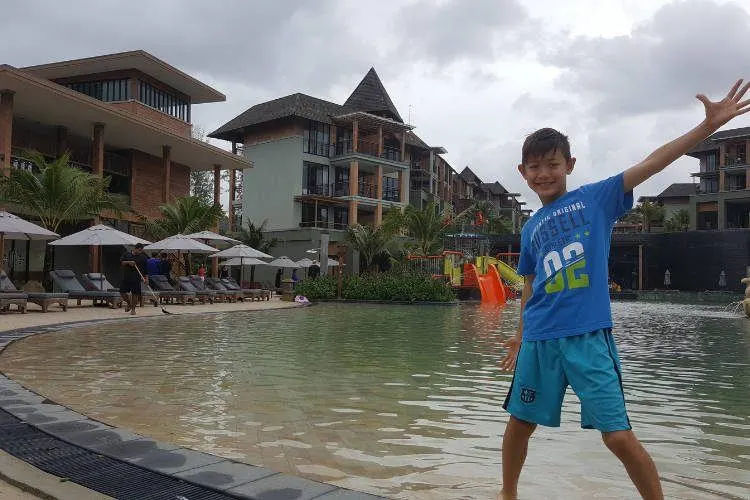 It is a family resort for all to enjoy, from the working-class parents to the active kids looking for a good time. You'll have choices to participate in activities together as a family or enjoy time apart and participate in self-indulging activities that suit the individual.
You have a range of options for the kids that includes more than a couple of hours of swimming in the spacious swimming pools.
They can try their hand in a Pizza-making class, get a taste of bartending skills with mocktail class, and enjoy hours of adventure and activities in the active kids' club.
When it comes to family activities; you can partake in many beach activities conducted by the resort, watch a blockbuster movie under the star,s and book a day tour to the incredible islands in Southern Thailand.
The Ideal Lovers' Resort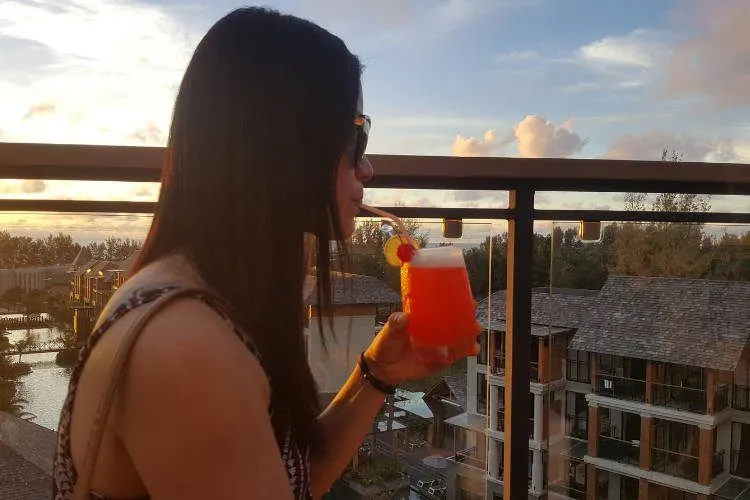 For the couples out there, who want quality alone time together, the resort offers lovely choices for romance which includes quiet time in the adult pool, a selection of seven top-class restaurants and evening walks along a Khao Lak beach.
Precious time may be occupied in the Resorts "Adults only," The Sky Bar. It's the only Rooftop bar in all of Khao Lak, and at sunset is the best time to enjoy a cocktail drink at the laid-back bar to watch the sun go down over the Andaman Sea.
A couples' getaway also requires pampering in the Mind Spa, with the professional masseuse using their experienced healing techniques and ointments, to give their guest the ideal relaxation in paradise with a range of Spa packages ideal for two.
Dining Options are plenty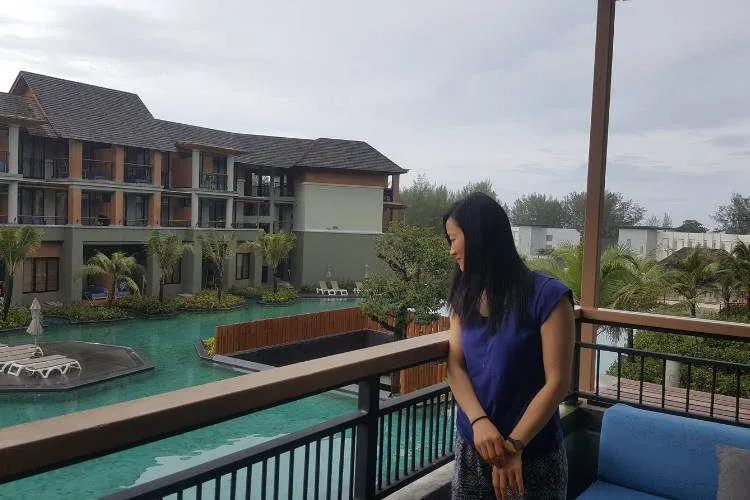 When it comes to dinner at Mai Khao Lak, the hardest decision is where to go? As mentioned, you have a choice of seven tantalising restaurants.
If you're craving a feast after a busy day out and about, you'll be satisfied with a fantastic selection of local and International cuisines at the Buffet Restaurant.
The Talay Thai Restaurant gives a great selection of local foods with a popular choice of red curry dishes, a range of Thai soups, and a Thaifavoritee, the Papaya Salad to name some of the favorite meals on the menu.
For those who want fine-dining near the beach and listen to the sounds of the ocean, The Green and Grilled Restaurant serves an excellent selection of Western foods, which is served A-la-carte Style.
At breakfast time, you're truly spoilt for options to get the day off to the right start at the Breakfast Buffet. A selection of traditional breakfast, Thai, fruits, salads, and an egg station for the perfectly cooked omelet.
The rest of the Resort Facilities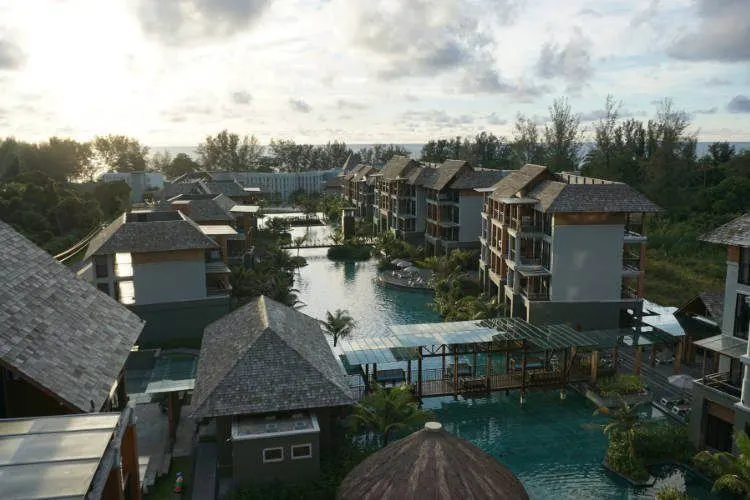 It's the resort that has you covered in every way possible. Because Mai Khao Lak is a good fifteen minutes away from the town centre, there are regular free shuttle buses available for chartering to town.
If you need a solid workout to lose those calories from eating all that delicious Thai food, there is a small gym where you can hit the weights and get some cardio in with a run on a treadmill or a bike ride.
Inside the resort, you'll also find a doctor surgery for the odd occasion the stomach bug hits you, a café and ice-cream shop for quiet relaxation with your favorite coffee drink, and top-quality resort rooms or bungalows for the perfect stay in Thailand.
It's Mai Khao Lak, and it's Mai kind of paradise, the ideal resort where it's impossible to have any boring bits.
Click here for more information about the Mai Khao Lak Hotel, prices and/ or to make a booking.
Best VPN for Travel: ExpressVPN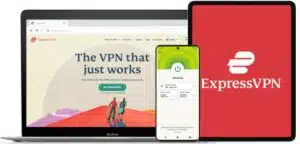 Heading abroad? Use ExpressVPN to access your social media accounts, unblock your favorite entertainment sites, and stay connected with friends and family. And get cheaper flights, of course.
Pros
✅ Next-gen, high-speed servers in 94 countries
✅ Works on iOS, Android, Windows, Mac, Linux, browsers, and more
✅ 256-bit AES encryption protects your data, even on hotel Wi-Fi
✅ Unblocks Netflix and other streaming sites
Cons
❎ No dedicated IPs
Get 3 extra months free of ExpressVPN when signing up for a 1-year plan. That's a 49% saving and a monthly cost of just $6.67! You also get a 30-day money-back guarantee.