The beauty of a waterfall is worth hundreds of words. Here are inspiring waterfall quotes that you can truly relate to.
Have you ever related yourself to a waterfall?
It might seem strange asking that statement to yourself, but think about it: there are many characteristics that people and nature share.
These majestic waterfalls are no exception.
Maybe you are in awe of the height and length that the waters need to go through before rushing down to create a pool and connect with other bodies of water.
Maybe you find peace in hearing the crashing of waters below or seeing the picturesque scenery made by the waterfalls.
Maybe you can relate to the waterfall's power generated by the strong turbulence.
Whatever reason you may have, there is no doubt that we can gather many life lessons even just by staring at waterfalls.
Just like in life, the true beauty of a waterfall is hard to capture with a simple lens.
It takes skills and the right perspective to encapsulate the beauty of the memory right at that moment.
When images fail to deliver, some words will strengthen your storytelling.
Here are inspiring waterfall quotes that will help you speak your mind.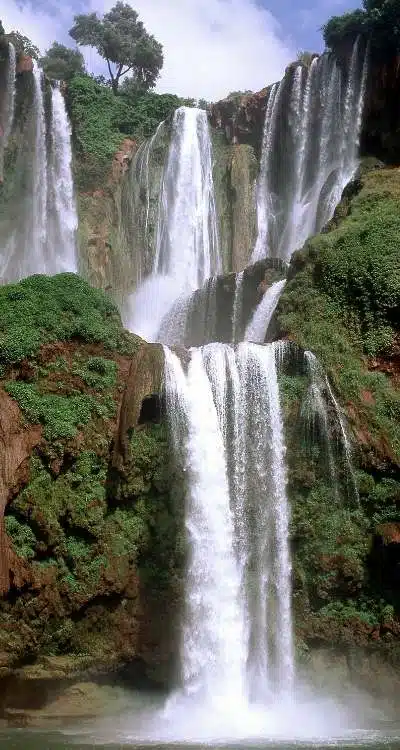 1. "There's no better place to find yourself than sitting by a waterfall and listening to its music."
– Roland R Kemler
2. "I love the sounds and the power of pounding water, whether it is the waves or a waterfall."
– Mike May
3. "A strong man and a waterfall always channel their own path."
– Unknown
4. "Look with open eyes, and you will see the beauty of the waterfall."
– Anthony Hincks
5. "When the moonlight and the waterfall come together, all other things fade from the scene!"
– Mehmet Murat Ildan
6. "Water does not resist. Water flows. When you plunge your hand into it, all you feel is a caress."
– Margaret Atwood
7. "It is life, I think, to watch the water. A man can learn so many things."
– Nicholas Sparks
8. "Water is the perfect traveler because when it travels, it becomes the path itself!"
– Mehmet Murat ildan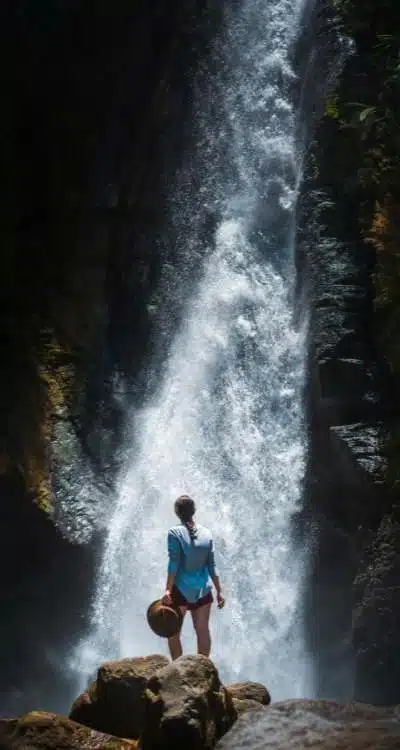 9. "There's hope at the bottom of the biggest waterfall."
– Patrick Ness
10. "Just keep swimming."
– Finding Nemo
More Waterfall Quotes
11. "Water is the driving force in nature."
12. "A waterfall is concerned only with being itself, not with doing something it considers waterfall-like."
– Vernon Howard
13. "As long as I live, I'll hear waterfalls and birds and winds sing. I'll interpret the rocks, learn the language of flood, storm, and avalanche. I'll acquaint myself with the glaciers and wild gardens and get as near the heart of the world as I can."
– John Muir
14. "A very wise quote is a spectacular waterfall! When you see it, you feel its power!"
– Unknown
15. "Nature is painting for us, day after day, pictures of infinite beauty if only we have the eyes to see them."
– John Ruskin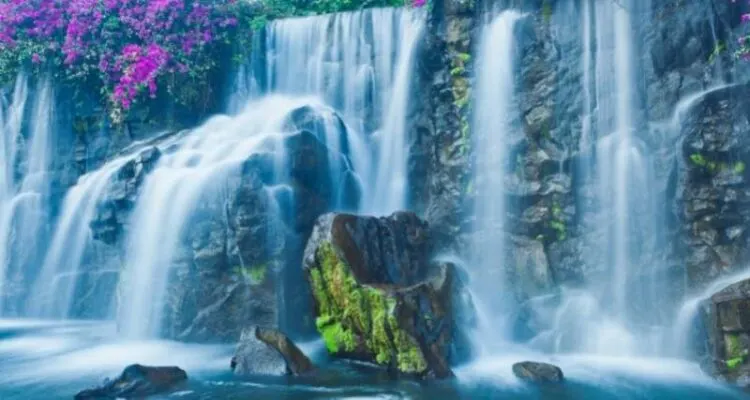 16. "Many a calm river begins as a turbulent waterfall, yet none hurtles and foams all the way to the sea."
– Unknown
17. "With meditation, I found a ledge above the waterfall of my thoughts."
– Mary Pipher
18. "A waterfall cannot be silent, just as the wisdom. When they speak, the voice of power speaks."
– Unknown
19. "Romance often begins by a splashing waterfall and ends over a leaky sink."
– Ellen DeGeneres
20. "You don't have the power to make rainbows or waterfalls, sunsets or roses, but you do have the power to bless people by your words and smiles."
– Unknown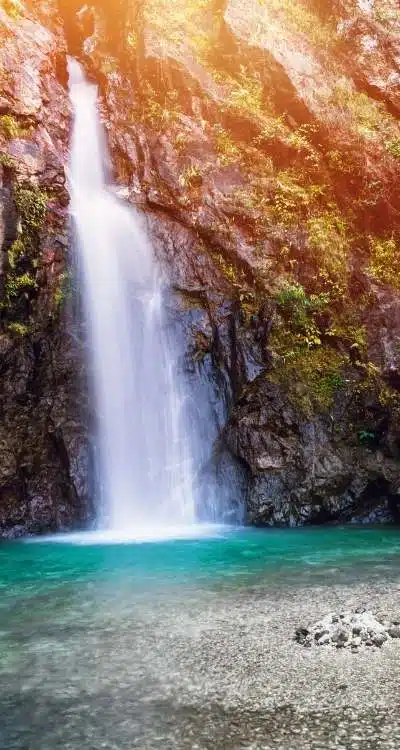 Best VPN for Travel: ExpressVPN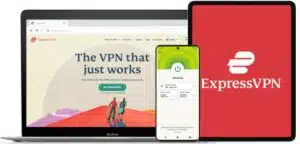 Heading abroad? Use ExpressVPN to access your social media accounts, unblock your favorite entertainment sites, and stay connected with friends and family. And get cheaper flights, of course.
Pros
✅ Next-gen, high-speed servers in 94 countries
✅ Works on iOS, Android, Windows, Mac, Linux, browsers, and more
✅ 256-bit AES encryption protects your data, even on hotel Wi-Fi
✅ Unblocks Netflix and other streaming sites
Cons
❎ No dedicated IPs
Get 3 extra months free of ExpressVPN when signing up for a 1-year plan. That's a 49% saving and a monthly cost of just $6.67! You also get a 30-day money-back guarantee.