In need of adventure quotes that will speak thrill over your life? We have all the adventure captions and adventure travel quotes you need to follow those dreams.
The word adventure is truly contextual.
Adventure can come as a new career you're finally pursuing after staying with a job that never really gave you any fulfillment.
Adventure can come as a new country you are bound to travel to.
You have a list of extreme activities to do and wonderful places to visit, and you can't wait to go.
Adventure can also come as a terrifying phobia waiting to be conquered – if only you will let yourself.
No matter which definition of adventure you may have in your mind, these awesome adventure quotes will not only motivate you to put one foot forward finally but will also help you get going until you reach your ultimate goal.
Here is our list of the most inspiring adventure quotes.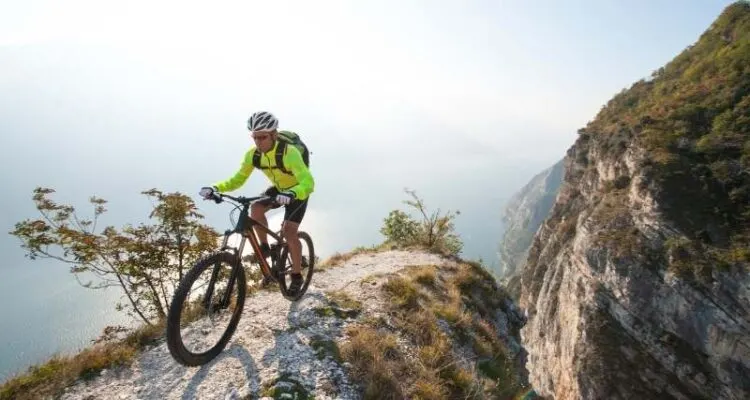 New Adventure Quotes
Digging through your archives for some quotes about adventure and exploration?
While, in truth, all (if not most) inspirational adventure quotes are relevant regardless of day and age, it is time to refresh your mind.
As new adventures are experienced daily, new learnings are born out of them.
Here is a list of new adventure quotes to inspire you.
1. "The biggest adventure you can take is to live the life of your dreams."
– Oprah Winfrey
2. "I love waking up in the morning not knowing what's going to happen or who I'm going to meet, where I'm going to end up."
– Jack Dawson
3. "Earth and sky, woods and fields, lakes and rivers, the mountain and the sea, are excellent schoolmasters, and teach some of us more that what we could learn from books."
– John Lubbock
4. "Life movies pretty fast, if you don't stop and look around every once in a while you could miss it."
– Ferris Bueller
5. "Don't be afraid to fail. Be afraid not to try."
– Michael Jordan
6. "The most dangerous thing you can do in life is play it safe.''
– Casey Neistat
7. "Then one day, when you least expect it, the great adventure finds you."
– Ewan Mcgregor
8. "Life is short and the older you get, the more you feel it. Indeed, the shorter it is. People lose their capacity to walk, run, travel, think, and experience life. I realize how important it is to use the time I have."
– Viggo Mortensen
9. "Go where you feel most alive."
– Unknown
10. "You can't find happiness at the end of your journey if you didn't bring it with you all along."
– Katrina Mayer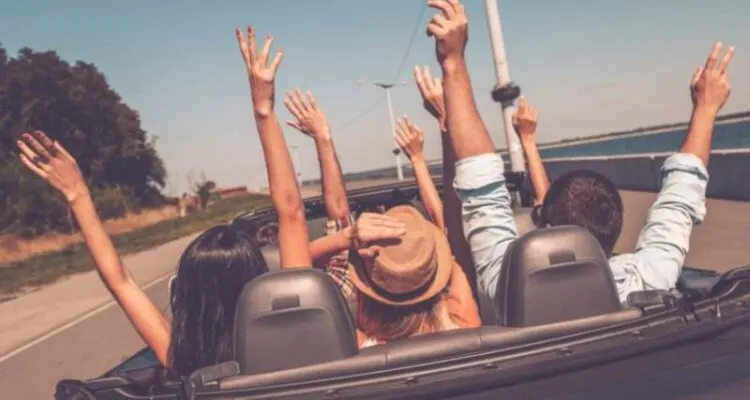 Adventure Travel Quotes
We all have adventure slogans that we hold on to, especially when we are on the brink of trying out something new and out of our comfort zone.
Life adventure quotes come in handy during these times that we decide to venture forth and go.
Are you feeling unmotivated to travel?
Fuel yourself up with these adventure travel quotes that will surely ignite your wanderlust on your upcoming vacation.
11. "To my mind, the greatest reward and luxury of travel is to be able to experience everyday things as if for the first time, to be in a position in which almost nothing is so familiar it is taken for granted."
– Bill Bryson
12. "You cannot discover new oceans unless you have the courage to lose sight of the shore."
– Andre Gide
13 "I travel because I become uncomfortable being too comfortable."
– Carew Papritz
14. "People don't take trips, trips take people."
– John Steinbeck
15 "If we were meant to stay in one place, we'd have roots instead of feet."
– Rachel Wolchin
16. "Only those who risk going too far can possibly find out how far they can go."
– T.S Eliot
17. "To travel is to discover that everyone is wrong about other countries."
– Aldous Huxley
18. "Travel doesn't become adventure until you leave yourself behind."
– Marty Rubin
19. "Travel far enough, you meet yourself."
– David Mitchell
20. "Travel isn't always pretty. It isn't always comfortable. Sometimes it hurts, it even breaks your heart. But that's OK. The journey changes you; it should change you. It leaves marks on your memory, on your consciousness, on your heart, and on your body. You take something with you. Hopefully, you leave something good behind."
– Anthony Bourdain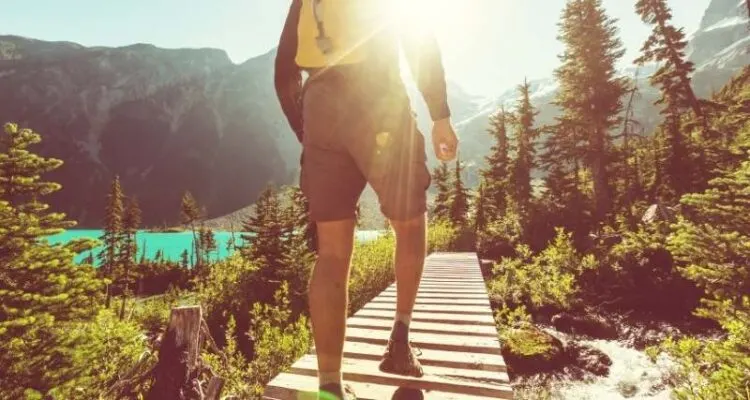 Adventure Captions
Many of us have used famous adventure quotes to spice up our feeds and accompany our photos.
These adventure phrases take our readers and friends to the same spot where we felt most adventurous in our lives.
Ready to inspire more people?
Here are more adventure captions to use and relate to.
21. "Adventure isn't hanging off a rope on the side of a mountain. Adventure is an attitude we must apply to the day to day obstacles of life"
– John Amat
22. "For my part, I travel not to go anywhere but to go. I travel for travel's sake. The great affair is to move."
– Robert Louis Stevenson
23. "A man practices the art of adventure when he breaks the chain of routine and renews his life through reading new books, traveling to new places, making new friends, taking up new hobbies and adopting new viewpoints."
– Wilfred Peterson
24. "All men dream, but not equally. Those who dream by night in the dusty recesses of their minds, wake in the day to find that it was vanity: but the dreamers of the day are dangerous men, for they may act on their dreams with open eyes, to make them possible."
– T.E. Lawrence
25. "A person should set his goals as early as he can and devote all his energy and talent to getting there. With enough effort, he may achieve it. Or he may find something that is even more rewarding. But in the end, no matter that the outcome, he will know he has been alive."
– Walt Disney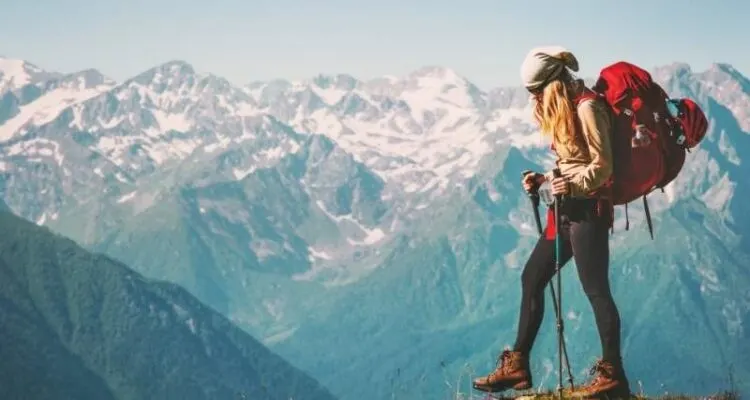 26. "I do not want to get to the end of my life and find that I just lived the length of it. I want to have lived the width of it as well."
– Diane Ackerman
27. "When you see someone putting on his Big Boots, you can be pretty sure that an Adventure is going to happen."
– A.A. Milnie
28. "When a resolute young fellow steps up to the great bully, the world, and takes him boldly by the beard, he is often surprised to find it comes off in his hand, and that it was only tied on to scare away the timid adventurers."
– Ralph Waldo Emerson
29. " Life should not be a journey to the grave with the intention of arriving safely in a pretty and well preserved body, but rather to skid in broadside in a cloud of smoke, thoroughly used up, totally worn out, and loudly proclaiming "Wow! What a Ride!"
– Hunter S. Thompson
30. "Don't let the expectations and opinions of other people affect your decisions. It's your life, not theirs. Do what matters most to you; do what makes you feel alive and happy. Don't let the expectations and ideas of others limit who you are. If you let others tell you who you are, you are living their reality — not yours. There is more to life than pleasing people. There is much more to life than following others' prescribed path. There is so much more to life than what you experience right now. You need to decide who you are for yourself. Become a whole being. Adventure."
– Roy T. Bennett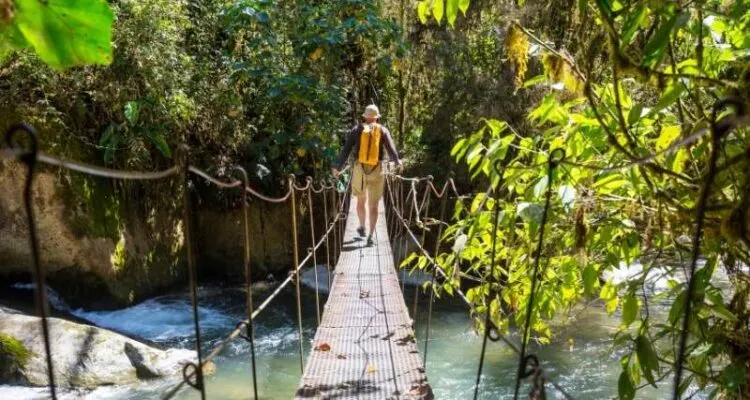 Short Adventure Quotes
Many quotes about being adventurous have the capacity to lift us off our anxieties and bring us to a place where we feel comfortable and motivated.
These adventure sayings function as great tools to remind us just how much we are missing if we choose to stay inside our bubble.
Are you feeling ready to take over the world yet?
Here are short adventure quotes to memorize and live by.
31. "One way to get the most out of life is to look upon it as an adventure."
– William Feather
32. "As soon as I saw you, I knew adventure was going to happen"
– Winnie the Pooh
33. "Two roads diverged in a wood, and I – I took the one less traveled by."
– Robert Frost
34. "Every man can transform the world from one of monotony and drabness to one of excitement and adventure."
– Irving Wallace
35. "Every man's life ends the same way. It is only the details of how he lived and how he died that distinguish one man from another."
– Ernest Hemingway
36. "People don't take trips, trips take people."
– John Steinbeck
37. "How wild it was, to let it be."
– Cheryl Strayed
38. "Adventure isn't hanging off a rope on the side of a mountain. Adventure is an attitude we must apply to the day to day obstacles of life."
– John Amat
39. "You're braver than you believe, stronger than you seem, and smarter than you think."
– Christopher Robin
40. "You know you are truly alive when you're living among lions."
– Karen Blixon
Best VPN for Travel: ExpressVPN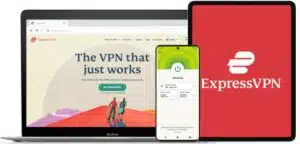 Heading abroad? Use ExpressVPN to access your social media accounts, unblock your favorite entertainment sites, and stay connected with friends and family. And get cheaper flights, of course.
Pros
✅ Next-gen, high-speed servers in 94 countries
✅ Works on iOS, Android, Windows, Mac, Linux, browsers, and more
✅ 256-bit AES encryption protects your data, even on hotel Wi-Fi
✅ Unblocks Netflix and other streaming sites
Cons
❎ No dedicated IPs
Get 3 extra months free of ExpressVPN when signing up for a 1-year plan. That's a 49% saving and a monthly cost of just $6.67! You also get a 30-day money-back guarantee.