KAI Hakone is a luxury hot spring in Ryokan located next to the Sukomo River. Check out Anne's review to learn more about this Hoshino Resort.
Recommended by Anne from Pretraveller
Most travelers to Japan have stayed in a traditional Japanese Ryokan on their bucket list. Most travelers aim to experience the Japanese culture of staying in a tatami mat room with futon beds and bathing in a traditional onsen or hot spring.
A popular destination for many visitors to Japan is the Hakone region.
There are many great activities to see and do and many options to stay in an authentic Ryokan with naturally occurring hot springs.
Hakone is located close to Mt Fuji, so there is also a great opportunity to see Mt Fuji from higher vantage points. Hakone is very mountainous, so you can only see Mt Fuji from selected locations.
About Hoshino Resorts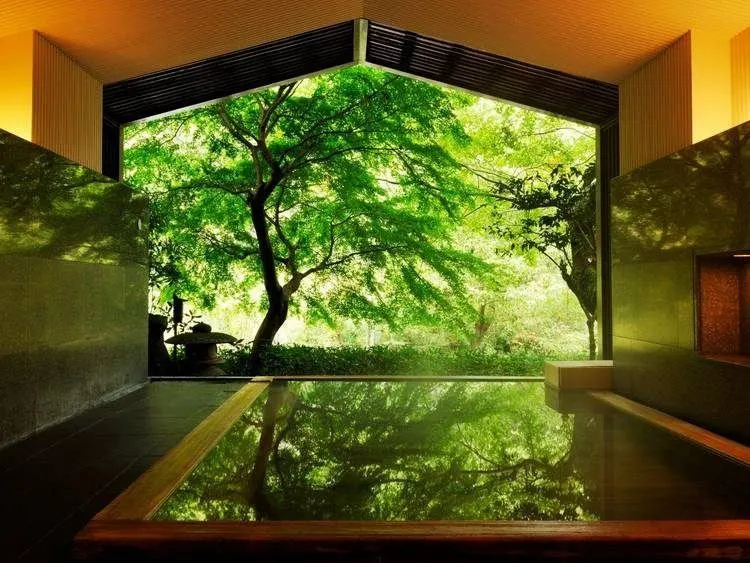 Like all other accommodation options, ryokans can range from budget through to more luxurious options.
A great luxury option is staying at Hoshino Resorts KAI Hakone Ryokan, a luxury Ryokan located close to Hakone-Yumato Station and easily accessible by train from Tokyo.
KAI Hakone is one of 15 luxury Ryokans operated across Japan by Hoshino Resorts, expanding their resorts into Taiwan and Bali.
Each Hoshino Resort is unique and focuses on sharing the story of the regional culture and food, combined with providing very comfortable rooms and onsens to enable you to experience Japanese culture at its finest.
About Hoshino Resorts KAI Hakone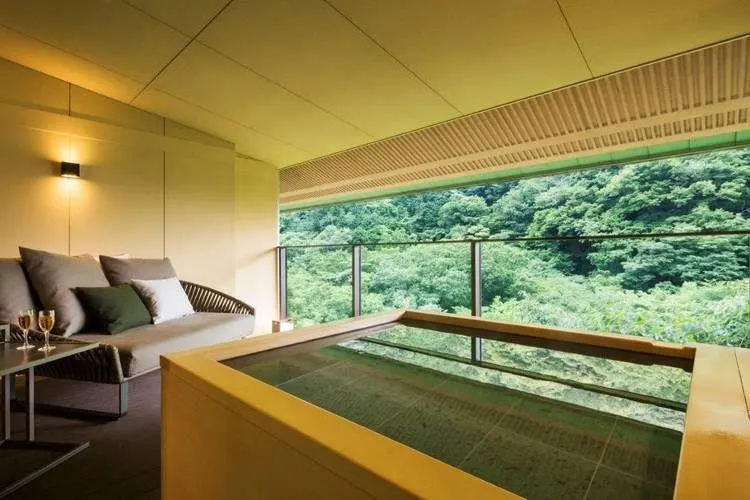 KAI Hakone is nestled beside the Sukomo River, close to the township of Hakone-Yumato.
From the resort, you have a lovely view across and down the valley.
In springtime is covered in cherry blossoms, in summer with beautiful green foliage, and autumn is covered in amazing autumn foliage colors.
Please note is that the KAI Hakone resort does not have views of Mt Fuji.
The resort is very discreet and welcoming. On arrival, the staff quickly assist with your luggage and seat you to check in, while also providing their special welcome drink.
After being guided to your room and shown through the amenities, you can either relax or explore the resort.
Hoshino Resorts KAI Hakone offers six different room options that can accommodate between two to five people.
One of the most popular options is the Western-style room with its own private outdoor bath on the balcony! This is a great option for couples and honeymooners to have a great luxury experience.
KAI Hakone also regularly offers cultural experiences each evening, showcasing the local arts and crafts.
The Hakone area is well known for its artisan parquetry tradition, and the gift shop at KAI Hakone has a lovely range of parquetry options available for sale, including boxes, trays, and much more. The gift shop also sells local produce and beverages.
KAI Hakone Fine Dining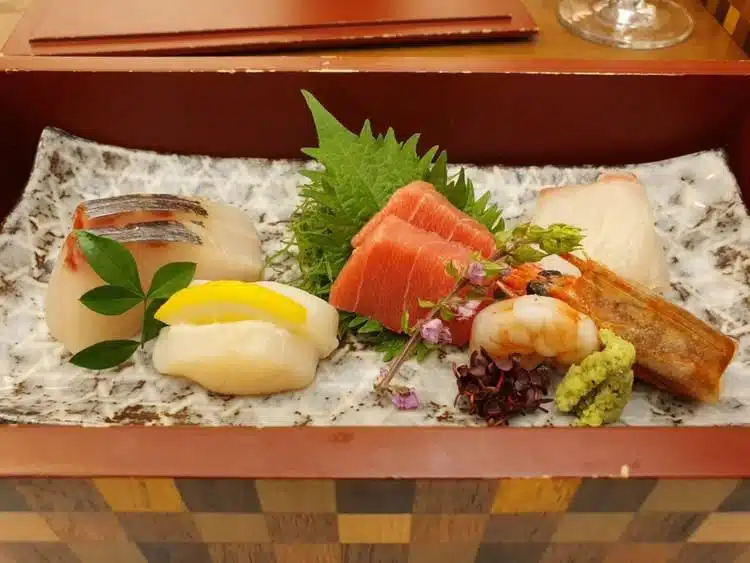 One of the great experiences at KAI Hakone is having their traditional Japanese nine-course Keiseki dinner. They serve an authentic Japanese menu, with courses ranging from appetizers, soups, sashimi, a main hot dish, and dessert.
Each course is designed to showcase regional specialties. Some may challenge Western palates, which is great to have new and different dining experiences that have not been Westernized.
The KAI Hakone Beverage List includes many options, including local and imported sakes, wines, beer, cider, and more.
For breakfast, at KAI Hakone, you can enjoy a Japanese-style breakfast. Most Japanese breakfasts include fish, miso soup, and other accompaniments.
Hoshino Resorts KAI Hakone Onsen Experience
One of the highlights of KAI Hakone is its onsen baths. They are truly spectacular indoor/ outdoor bathing experiences, which are framed by the local foliage.
The onsen baths are a place to truly breathe, relax, and immerse yourself in a decadent experience. KAI Hakone has two main bathing rooms, and males and females have separate bathing areas.
Each day, the male and female rooms are changed to enable you to experience both onsen areas during your stay.
Please note that, like most onsen baths in Japan, you must bathe without clothing. If it is your first time bathing in an onsen, you can feel somewhat uncomfortable, but once you have bathed a couple of times, you get used to the experience.
You should watch the video below for more information about onsen etiquette and customs.
If you have small to medium tattoos, you must also cover them with adhesive plasters, which you can obtain from reception.
If your tattoos are larger, then I recommend that you book a room where you have your private onsen bath.
Check out our detailed review of Hoshino Resorts KAI Hakone at this link.
About the Author
More info
Best VPN for Travel: ExpressVPN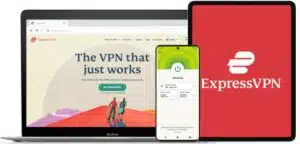 Heading abroad? Use ExpressVPN to access your social media accounts, unblock your favorite entertainment sites, and stay connected with friends and family. And get cheaper flights, of course.
Pros
✅ Next-gen, high-speed servers in 94 countries
✅ Works on iOS, Android, Windows, Mac, Linux, browsers, and more
✅ 256-bit AES encryption protects your data, even on hotel Wi-Fi
✅ Unblocks Netflix and other streaming sites
Cons
❎ No dedicated IPs
Get 3 extra months free of ExpressVPN when signing up for a 1-year plan. That's a 49% saving and a monthly cost of just $6.67! You also get a 30-day money-back guarantee.