One of the most exciting adventures travelers can embark upon is hiking in the Faroe Islands. Climb the highest mountain Slættaratindur and check out the Faroe Islands waterfalls.
The Faroe Islands are a group of eighteen islands located in the North Atlantic between Scotland and Iceland. They are renowned for dramatic scenery that is so mindblowing that you'll never want to leave.
Read also: Best Adventure Tours & Trips.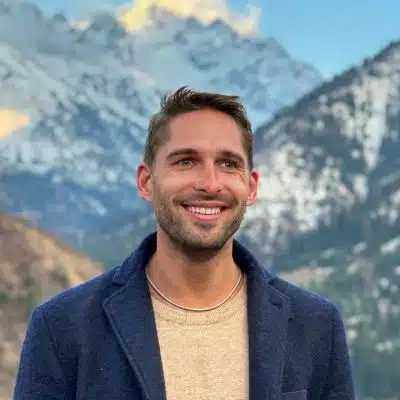 While many people go to the Faroes for the road trip alone, several others go hiking the unforgiving landscapes and photograph the magic of these sparsely populated islands.
There are all kinds of hikes suited to every kind of different traveler, from the novice and casual hiker to the experienced mountaineer. Several famous views will give you the best vantage points on the islands.
One of the most well-known hikes in the Faroes is the Kalsoy hike to the Kallur Lighthouse. Kalsoy is only reachable by ferry from Klaksvik, and the ferry has such limited space, so you better arrive early.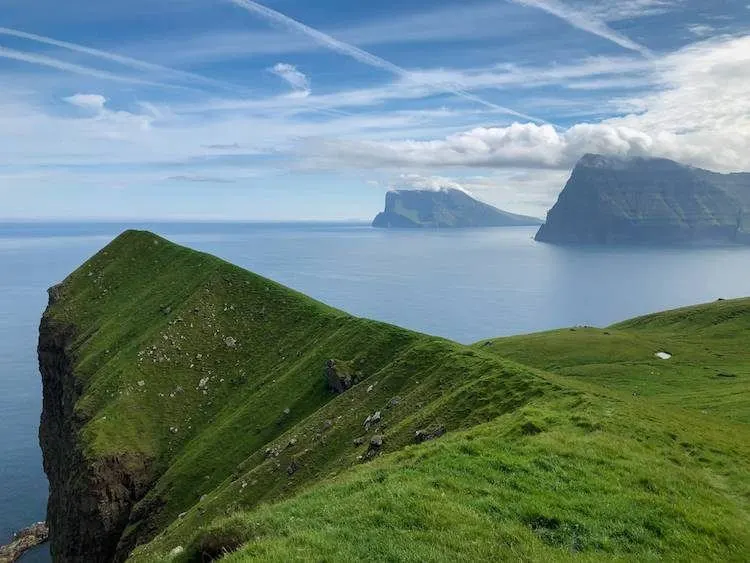 Once you arrive on Kalsoy, you must drive across the rugged and narrow island to the top tip of it where Trøllanes is situated. This is where you will start your hike to the Kallur Lighthouse.
This hike is easy, and pretty much anyone can accomplish it if you're not too terrified of heights and if the fog plays nice. Just make sure to pack enough snacks and check this article for hiking lunch ideas.
Once you've reached the lighthouse, you can go further to the viewpoint that will give you both the lighthouse and the cliff in a single photo or view. This is a more challenging hike and probably not an ideal one for those scared of heights.
The Faroe Islands does not just deliver on easy hikes- it also is an experienced hiker's paradise.
Slættaratindur is the highest mountain in the Faroe Islands, and even though it is only 880 meters tall, it offers a more challenging adventure to those willing to give it a go.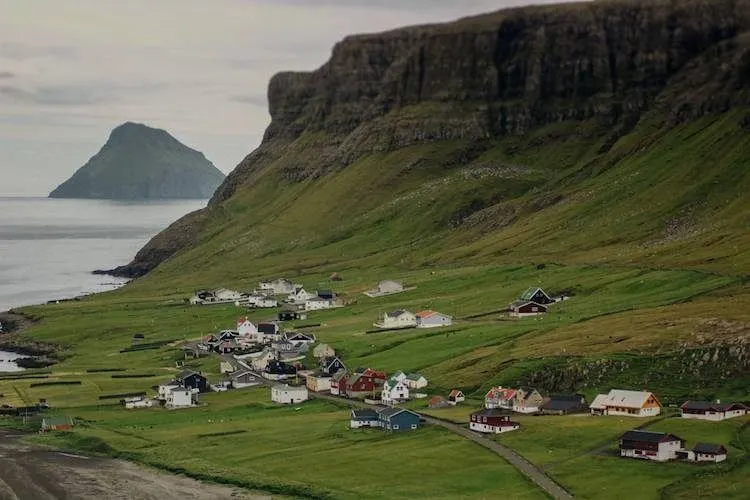 The issue with this hike is that the weather in the Faroes holds no prisoners, and it could work hard against you making your hiking a bigger challenge than you could have ever imagined.
However, if you can accomplish this hike on the island of Eysturoy, you have the possibility of seeing all of Faroe's eighteen islands from one single spot.
This remarkable view makes the difficult hike worth the time and effort.
The Faroe Islands are an adventurer's playground. Not only is the hiking in the Faroe Islands nothing short of sensational, but every island also offers travelers the opportunity to experience a different type of nature.
Suduroy, in the south, has a mixture of stunning beaches, WW2 history, and, naturally, many hiking opportunities.
If you head to the far north, the scenery becomes a bit more unpredictable, but you will be greeted with extremely raw, untouched beauty on islands where only a few people live.
If you're looking for hiking on Vagar, you will have the chance to see waterfalls that drop majestically into the Atlantic Ocean or lakes that gift you with an optical illusion (there is a fee to hike to Lake Sorvagsvatn currently).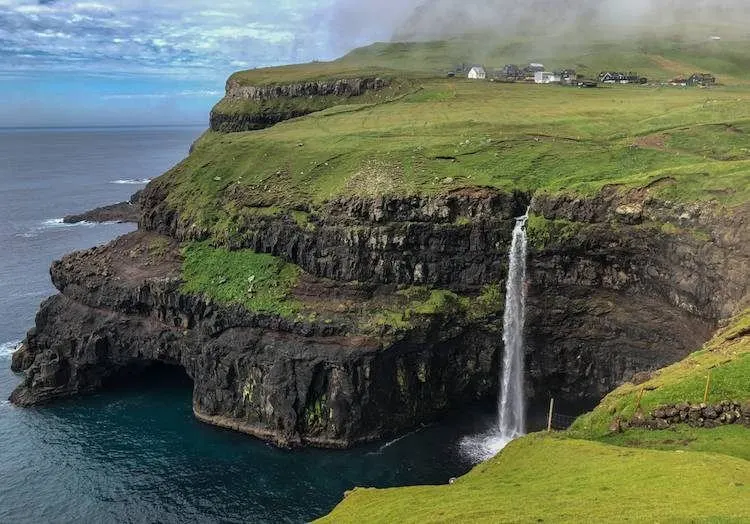 The Faroese people are wonderful and will help you with any hiking or land questions they have as you set off for a hiking adventure in the Faroe Islands.
Be prepared for bad weather and always ensure you're hiking with a partner or another person when in the Faroe Islands.
Written by Megan from Megan Starr
About the Author
More info
Best VPN for Travel: ExpressVPN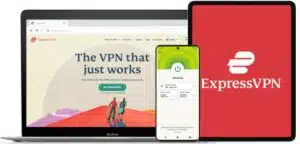 Heading abroad? Use ExpressVPN to access your social media accounts, unblock your favorite entertainment sites, and stay connected with friends and family. And get cheaper flights, of course.
Pros
✅ Next-gen, high-speed servers in 94 countries
✅ Works on iOS, Android, Windows, Mac, Linux, browsers, and more
✅ 256-bit AES encryption protects your data, even on hotel Wi-Fi
✅ Unblocks Netflix and other streaming sites
Cons
❎ No dedicated IPs
Get 3 extra months free of ExpressVPN when signing up for a 1-year plan. That's a 49% saving and a monthly cost of just $6.67! You also get a 30-day money-back guarantee.