Rio de Janeiro is one of the most beautiful places in the world, with an abundance of things to do. It has miles of beautiful white sand beaches, beautiful people, amazing history, culture, and gorgeous mountains surrounding it.
Read also: Best Adventure Tours & Trips.
One of the best hikes in Rio De Janeiro is the Morro Dios Irmaos – or the Two Brothers Mountain. It offers stunning views of Rio and is a relatively easy hike – the caveat is you have to go through the Vidigal favela to get there.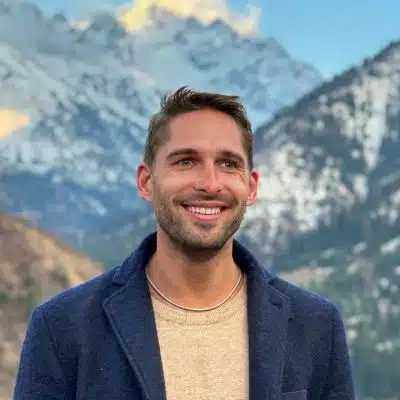 A favela is a low-income, unregulated neighborhood in Brazil that is usually crime-ridden and neglected by the government. This may be enough to give you second thoughts about doing this hike, but don't let it stop you because you'll be fine!
I suggest taking a taxi or an uber to Vidigal. Just tell the driver you want to go to Morro Dios Irmaos, and they'll drop you at the right place.
You can also take a bus there, but it may be a little more difficult to navigate, and English isn't widely understood in Brazil.
Once you get to Vidigal, there are three ways to reach the start of the hike, which is near the top of the mountain. You could:
1. Walk about 1.6km through the favela
2. Take a shared van also known as a combi
3. Take a moto-taxi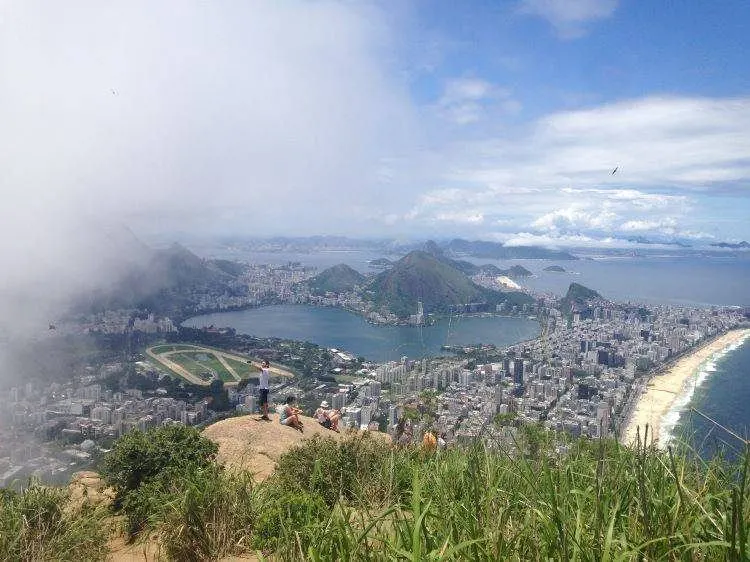 You'll be greeted by lots of enthusiastic motorbike-taxi drivers who all want your business. Since the start of the hike is at the top of this favela, you should definitely get a moto-taxi or combi.
It's not really safe to try and walk up through the favela, and you will also be exhausted by the time you reach the starting point of the Morro Dios Irmaos hike.
The ride should cost approximately cost $R5 / USD 1.25. It is a little scary because they go so fast, and since you're going up a mountain, it's full of twists and turns.
Hold on tight; this is all part of the adventure! If you're not comfortable with this, then you should opt for the combi.
You'll be dropped off near the top of the mountain and will have to walk around the football field. You'll clearly see the trailhead and will likely see people either walking there or walking back from completing the journey.
The hike itself is pretty easy and not too steep. Depending on your level of fitness, how much you stop to take photos, etc. It should only take around 45-90 mins max to get to the top.
Make sure you bring water because it will be hot and humid. But don't worry, if you forget, you can buy water at the top where a few vendors will be waiting for your arrival.
Once at the top, enjoy the views and take those postcard photos! If it's clear when you arrive, I suggest getting your photo quickly because a cloud can quickly roll in at any time and block the entire view.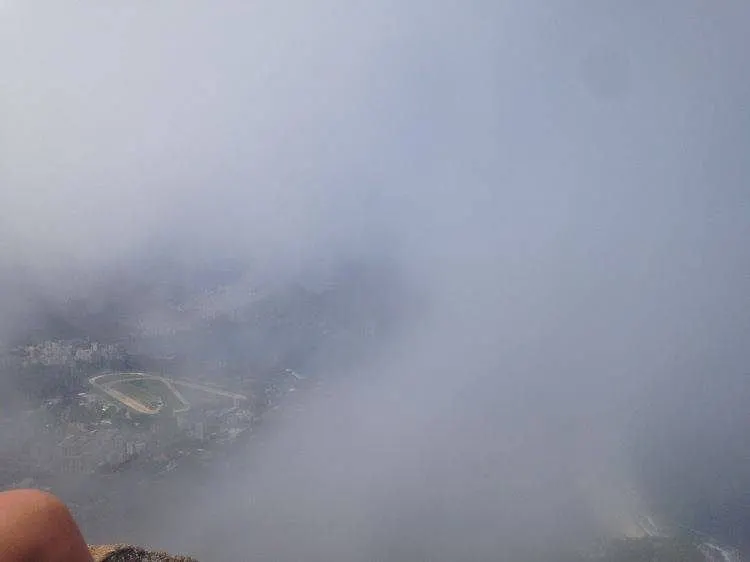 To get down, you follow the same path. Head back to where you were dropped off, and if you're lucky, there will be a moto-taxi waiting. If not, wait there for a while until one arrives and take it back down.
Morro Dios Irmaos is definitely one of the best hikes in Rio.
You get the adventure of riding through a favela, a beautiful easy hike, and epic views of the stunning city below – what more can you ask for?
Recommended by Naomi from Eat Love Explore
ARE YOU KEEPING UP WITH MY RIO DE JANEIRO SERIES
Rio de Janeiro is one of the BEST PLACES TO VISIT IN SOUTH AMERICA. To help you plan your trip, I put together a list of the BEST THINGS TO DO IN RIO DE JANEIRO.
Some of the best tours in Rio are HIKING THE MORRO DIOS IRMAO and a HELICOPTER TOUR IN RIO DE JANEIRO.
Click here for THE MOST BEAUTIFUL BEACHES IN RIO DE JANEIRO.
Best VPN for Travel: ExpressVPN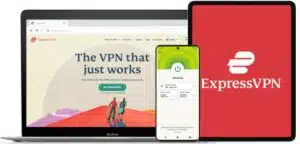 Heading abroad? Use ExpressVPN to access your social media accounts, unblock your favorite entertainment sites, and stay connected with friends and family. And get cheaper flights, of course.
Pros
✅ Next-gen, high-speed servers in 94 countries
✅ Works on iOS, Android, Windows, Mac, Linux, browsers, and more
✅ 256-bit AES encryption protects your data, even on hotel Wi-Fi
✅ Unblocks Netflix and other streaming sites
Cons
❎ No dedicated IPs
Get 3 extra months free of ExpressVPN when signing up for a 1-year plan. That's a 49% saving and a monthly cost of just $6.67! You also get a 30-day money-back guarantee.