Are you prepared for the ultimate adventure in New Zealand? – Heli-Hiking Fox Glacier! 6 minutes after take-off, you'll arrive near Victoria Falls and start your once-in-a-lifetime hike.
Written by Chris from Explore Now or Never
Our two weeks in New Zealand were full of adventure!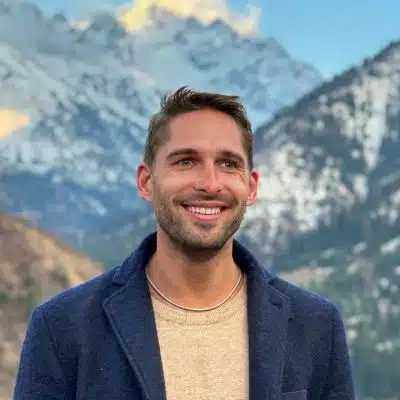 We did an overnight wilderness cruise on Doubtful Sound and went to some of the best places to visit on the South Island of New Zealand.
However, the highlight of our trip was when we headed north on the wild western side of the South Island to heli-hike the incredible Fox Glacier.
Read also: Best Adventure Tours & Trips.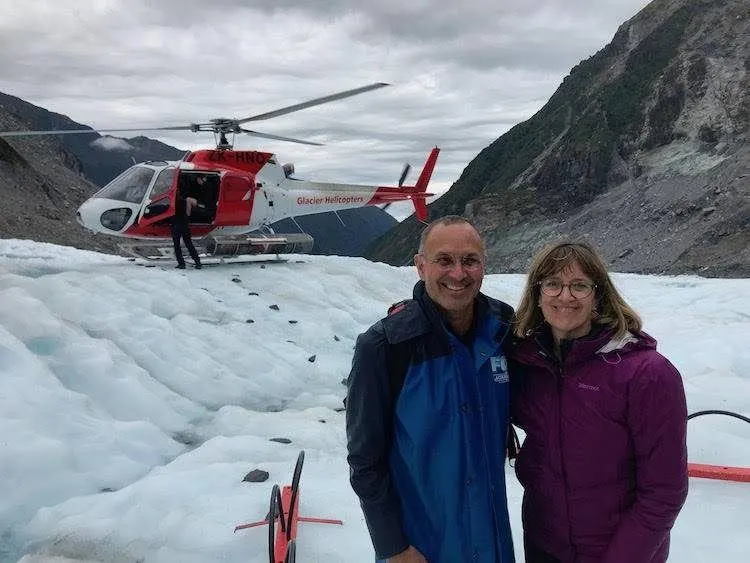 The weather is seriously changeable here, so it's best to book at least two nights near Fox in case a storm means your adventure is canceled one day.
A few weeks before we arrived, a monster hurricane on the west coast of New Zealand stranded 117 motorists overnight nearby!
In fact, our guide at Fox Glacier Guiding spent about 10 minutes detailing the partial refund policy if our helihike was canceled halfway through, right after we ascended, or at any other interval!
Raincoats, hiking boots, and crampons are included in the tour…and participants also receive a detailed lesson on how to hike safely in crampons on ice once they arrive on the glacier.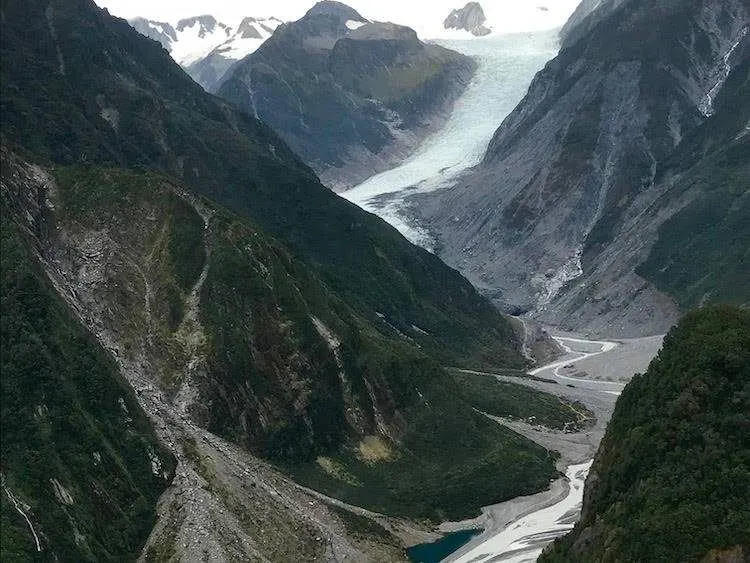 This was our first time in a helicopter, and it was simply amazing to arrive on Fox Glacier just SIX minutes after taking off from the valley floor. The helicopter seemed to zip up vertically!
Then we landed on a remote and beautiful part of the glacier, near the incredible Victoria Falls…the river that's melted from the Victoria Glacier.
After arrival, we followed our guide as she used her pickaxe to create ice steps for us as we hiked a single file behind her. We learned how individual layers of glaciers each move at their own speed, creating buckles and crevices.
I was surprised to see sections of the glacier that looked almost "dirty," but it's not actually pollution! Rather, there are tons of rocks constantly falling…and that debris covers the otherwise pristine snow.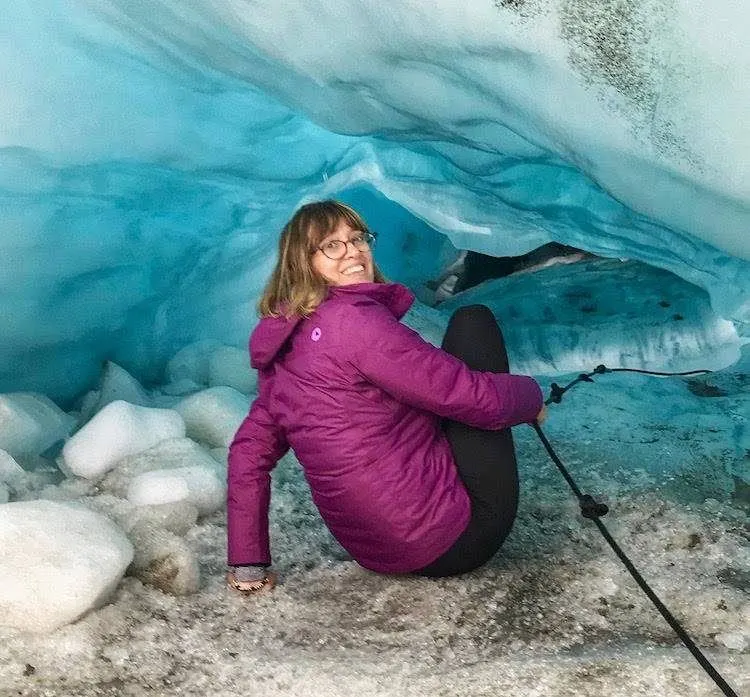 We learned that glacier guides chase the color blue as they hike. The color is derived from the crystalline structure of the glacier, which scatters blue light.
One of the most exciting parts of our adventure was the opportunity to slip into a crevasse via rope. While it was cool and slightly claustrophobic for a moment or two, it was an incredible thrill to emerge out the other side!
Time on the glacier for this hike is scheduled at three hours, but as noted earlier, it frequently ends earlier due to weather.
We were up there about two hours when the guide told us a storm was coming in quickly, and we needed to head back to our initial meeting spot to wait for a helicopter to descend…
All in all, there were about thirty of us who headed down the mountain six at a time per helicopter. We were in the very last group, and I was a little alarmed how quickly the light rain turned to hail as we waited.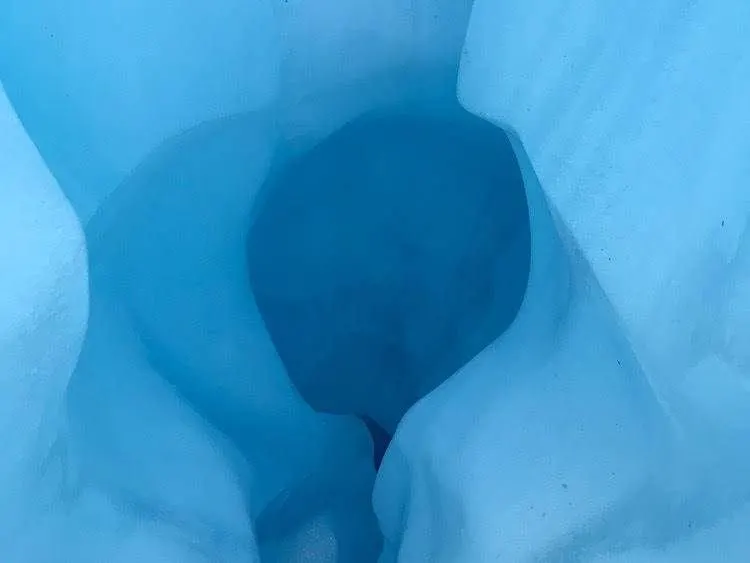 It prompted me to ask the guide if anyone had ever been stranded on Fox. She mentioned that, yes, once every year or two, a group ended up overnighting on the glacier!
She explained that they actually had provisions and tents up there in case that occurred.
I'm happy to say we returned to the valley floor without incident. Still, the experience did make me reflect on how wild nature really is…and that even when you're in the hands of a competent guide, Mother Nature still decides exactly what kind of adventure you will ultimately have.
Best VPN for Travel: ExpressVPN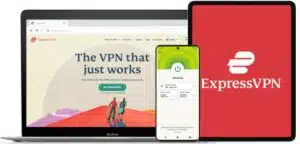 Heading abroad? Use ExpressVPN to access your social media accounts, unblock your favorite entertainment sites, and stay connected with friends and family. And get cheaper flights, of course.
Pros
✅ Next-gen, high-speed servers in 94 countries
✅ Works on iOS, Android, Windows, Mac, Linux, browsers, and more
✅ 256-bit AES encryption protects your data, even on hotel Wi-Fi
✅ Unblocks Netflix and other streaming sites
Cons
❎ No dedicated IPs
Get 3 extra months free of ExpressVPN when signing up for a 1-year plan. That's a 49% saving and a monthly cost of just $6.67! You also get a 30-day money-back guarantee.