On the hunt for great day trips from Cologne, Germany? We show you the best destinations in the area and end with ideas on where to stay in Cologne.
For those who know where to look, there are some great day trips from Cologne, Germany.
Though not as famous as Munich, Hamburg, or Berlin, Cologne is one of Germany's most beautiful and captivating cities.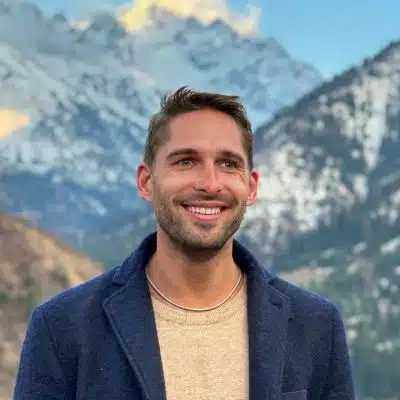 Cologne has long been a center of history and culture for Germanic peoples, built along the Rhine river. You'll find stunning bridges, medieval architecture, and majestic, towering cathedrals and churches within the city's boundaries.
But Cologne also makes for a great home base while exploring the rest of Germany. From here, you're within hours of dozens of other German destinations everyone should see before they die.
So, if you're looking for the best way to spend a day away from Cologne, check out these recommendations.
From Königswinter to Eltz Castle, we've got you covered.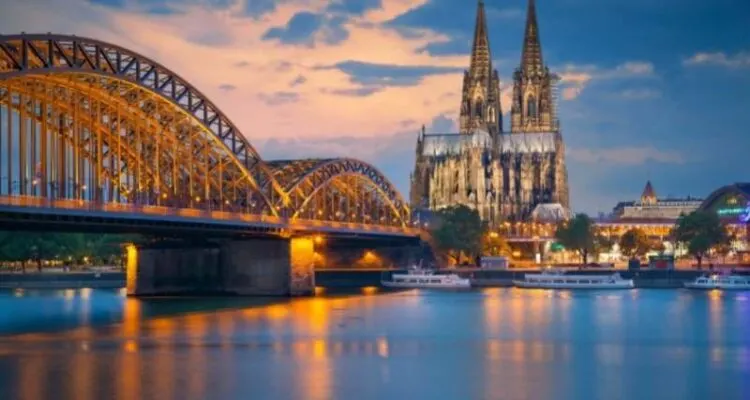 Tip:
Get the "Discover Cologne Card" and save up to 50% at numerous museums, restaurants, shops, and more. On top, you also get free access to public transportation. Good deal if you ask me!
Click here for prices and more information!
Best Day Trips from Cologne
Get Your Guide helps you to find the best tours wherever you are heading to. It's normally the first website that I check when I plan a trip to a new place.
1. Day trip to Amsterdam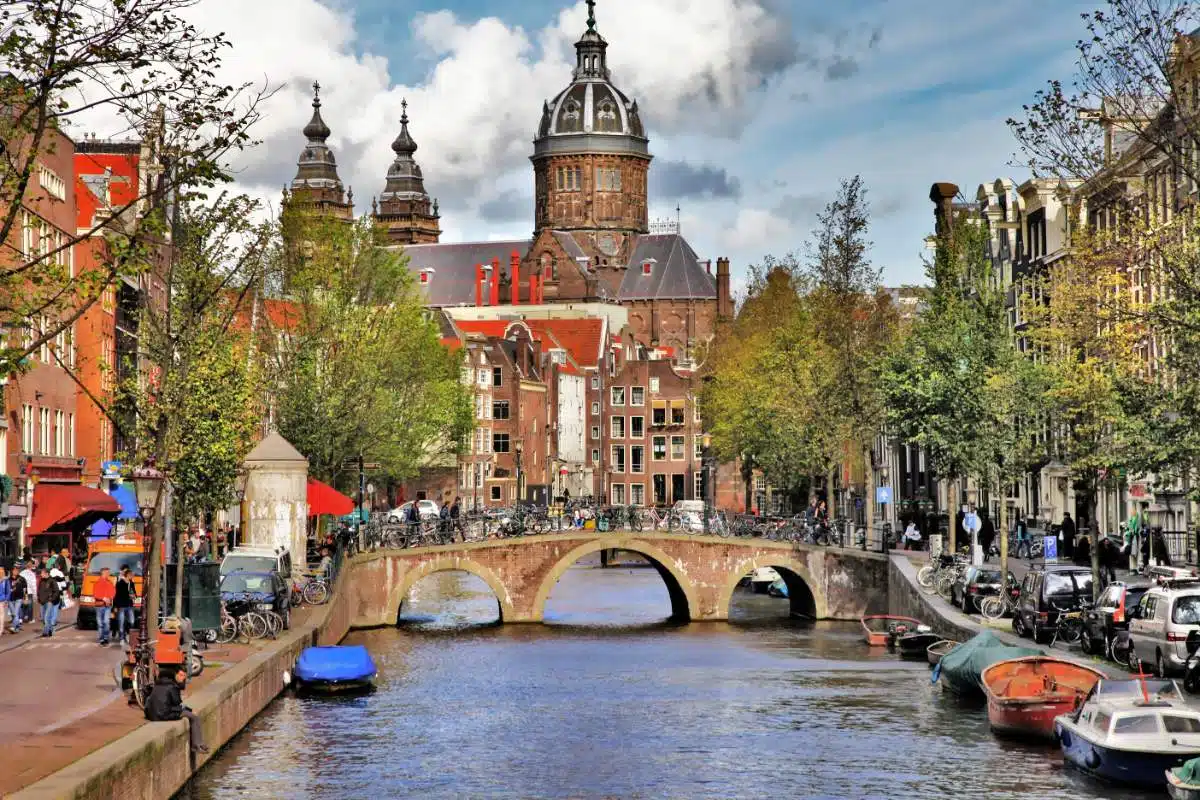 Built on canals, the city of Amsterdam needs no introduction. Taking the ICE train straight to Amsterdam Centraal from Cologne will take you less than 3h and leave you right in the center to explore a few of the main sights this city offers.
Read also: Best things to do in Amsterdam.
Because do not be fooled, Amsterdam is massive, and you'd need at least a week to explore all its neighborhoods. However, a day is enough to get a good taste of what it offers.
As an advocate for sustainable tourism in Amsterdam, I'd recommend you rent a bike and take a self-guided canal tour, stopping at Vang Gogh Museum, Vondelpark, Dam Square, the Flower Market, the Rijksmuseum, and Anna Frank House.
After returning your bike near the train station, it's time for a hearty lunch before exploring a different area of the city. To do that, my suggestion for you is to take the free ferry to NSDM and get ready to explore some cool street art.
On the way there you'll pass world-famous buildings such as Eye Film Museum and the brand new A-DAM Tower, both in Amsterdam Noord (North).
Whenever you feel like it, return to Amsterdam Centraal on another free ferry, and you are good to go, as your train back to Cologne will be right there.
Recommended by Inma from A World to Travel
2. Day Trip to Zollverein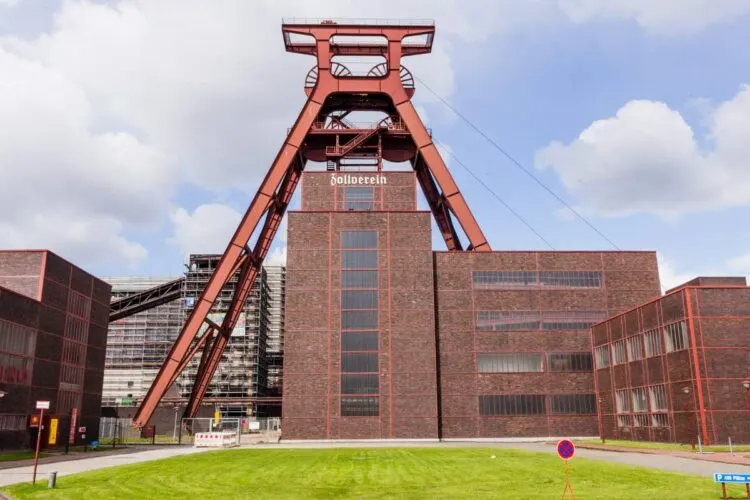 Not far to the north of Cologne lies the Ruhr area. For over a century, this region was the industrial heartland of Germany, home to coal mines and steel factories.
But the area was hard hit during the economic downturn of the 1970s, as German coal became uncompetitive. So, why make a day trip to this area?
When the UNESCO World Heritage list originated, most of the cultural sites listed were historic city centers and archaeological sites. But it has also been recognized that our more recent cultural history should also be preserved, including industrial sites of the 18th to 20th centuries.
In 2001, the Zollverein Coal Mine Industrial Complex in the Ruhr area was added to the list. Zollverein began as a coal mine with the sinking of its first shaft in 1847, with a coking plan added a hundred years later.
Both the coal mine and coking plant were ranked amongst the largest in Europe. Additionally, the complex was dubbed the "most beautiful coal mine in the world" for the architectural masterpiece Shaft 12, built in the New Objectivity style in the 1930s.
So, when the complex closed down in the early 1990s, there was a will to preserve the site. It was taken over by the state and is open to the public.
Easily accessible from Cologne (just over an hour by car or by train then tram), a day trip to Zollverein makes for a fascinating day out exploring Germany's industrial heritage.
Don't miss out on visiting the Ruhr Museum, installed in the old coal washery and home to diverse exhibits, including ones devoted to the region's industrial heritage. Then take a wander through the preserved industrial buildings of the site.
Also, keep an eye out for the various design museums and galleries scattered around the site.
Recommended by Shandos from Travelnuity
3. Münster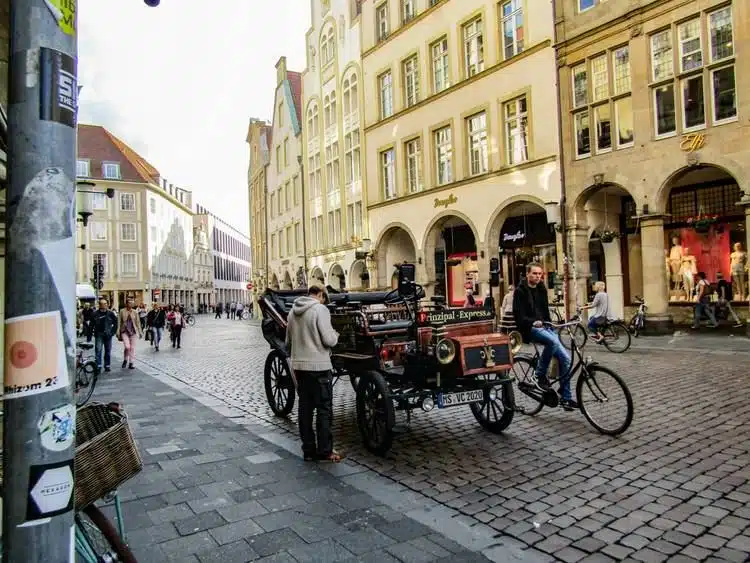 Münster is my favorite day trip from Cologne and one that offers a plethora of things to do. There is something for everyone. While only a 2-hour train ride separates the two cities, there is an entirely different vibe.
Münster, with its population of just over 300,000, has been voted one of the most livable cities in the world. As the home of a major university, the city has a youthful feeling, but it also embraces its history, with its historic Altstadt, or old city, called the Prinzipalmarkt.
Walking the streets of the Prinzipalmarkt is one of the most interesting things to do when visiting Münster. Shopping is a pleasure, with the shaded arcade that lines the high-end stores and boutiques as the gabled storefronts are fascinating. Everyone is unique!
The historic buildings were rebuilt to replicate their pre-WWII structure, including the Gothic Rathaus, a historic landmark throughout Europe. It is a truly beautiful Altstadt.
After seeing Cologne Cathedral, remarkable churches may not be interesting, but the Münster Altstadt has 2. St. Paulus Dom is the city center, and St. Lamberti, with its intriguing history and cages in the steeple.
Not only are they both stunning, but the story alone also makes them worth a stop. Those who prefer greener surroundings can walk the promenade, a greenbelt that circles the city, or explore the renowned botanical gardens at Münster University.
And of course, there is the Aa See, or Lake Aa, the large recreational lake that runs through the city. Rent a boat, get out on the water, or explore the surrounding parklands with art, museums, cafes, and zoo.
A highlight is the Mühlenhof-Freilichtmuseum Münster, an open-air museum featuring period homes and businesses from the 17th-19th century, re-enacting life as it was in the city 200 years ago.
Recommended by Roxanna from Gypsy With a Day Job
4. Königswinter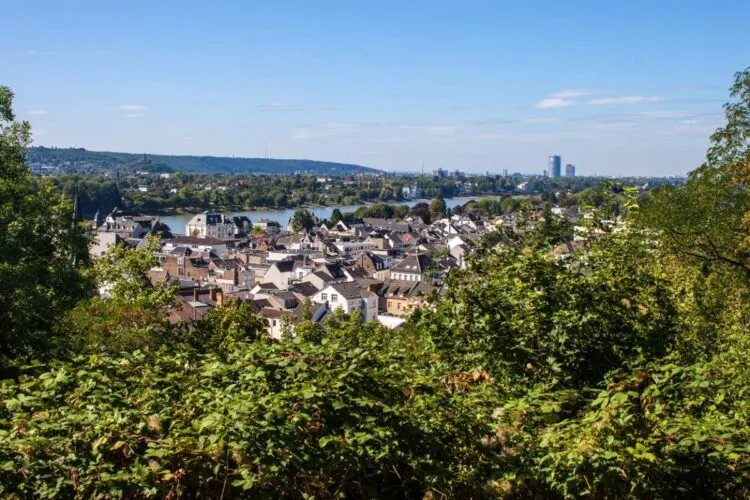 Königswinter is the perfect day trip from Cologne and easily accessible by train. It's a beautiful journey to get there, along the Rhine, which is broad and beautiful at this spot.
Königswinter is a quintessential german town with characterful buildings and a lovely high street with shops and restaurants.
There's plenty to do here; the Sea Life Centre is right near the waterfront and packed full of information about the sea life both nearby and further afield, with plenty of opportunities to learn about ways to help preserve our rivers and seas.
It's also a fun ride on the cog railway up to Schloss Drachenburg Castle, a curious castle packed full of hidden secrets (like doors in walls and organs that don't really play).
Built by the Bonn stockbroker Stephan von Sarter in the late 19th century, you'd be forgiven for thinking it's much older than it really is; its mix of Renaissance and Medieval architecture with turrets and fairytale-like characteristics is yet another trick of this intriguing place.
Further along, the Drachenfels translates as Dragon Rock and is very striking, right at the top and with spectacular views of the region. In the area, you can also visit Germany's first nature reserve, Siebengebirge.
There's so much to do in and around Königswinter and all very different from the hustle and bustle of Cologne.
Recommended by Nichola from Globalmousetravels
5. Frankfurt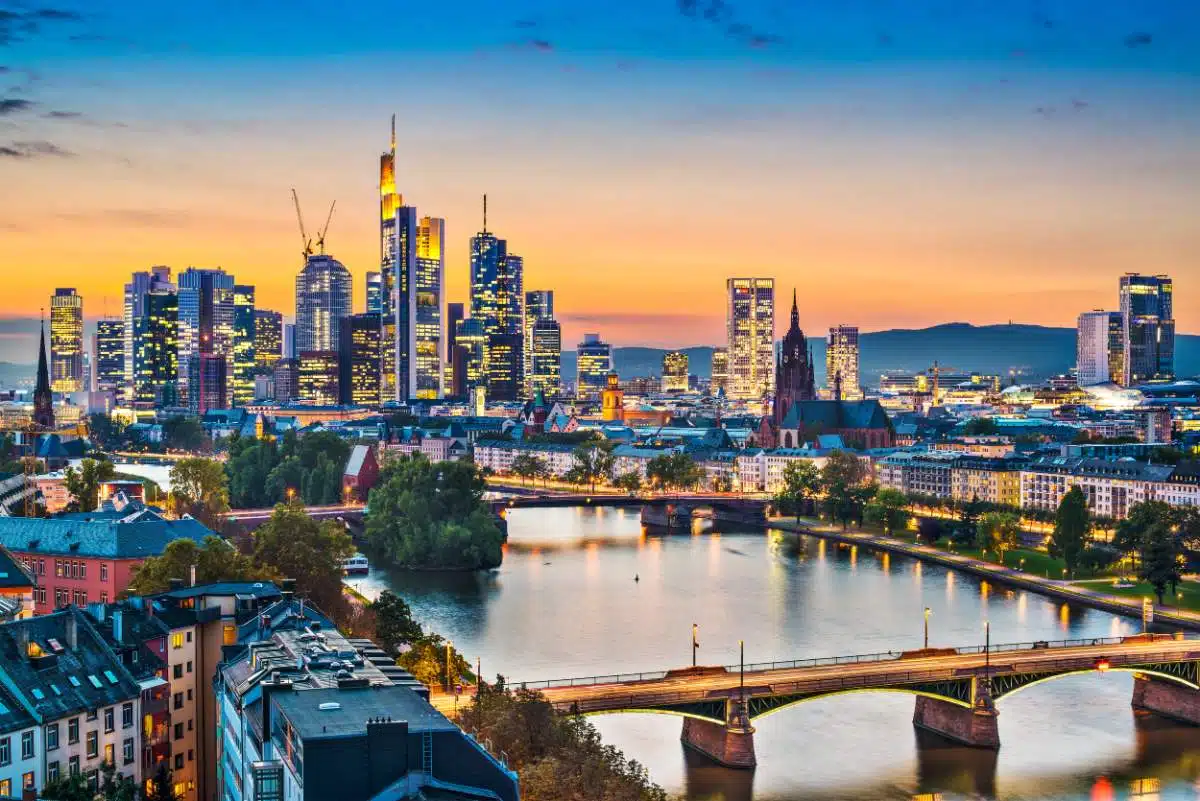 Frankfurt can easily be reached from Cologne via a one-hour train or two-hour bus ride. Considered by many as a slightly boring center for business or perhaps a not as visually or as culturally appealing place as other large German cities. Frankfurt can and will definitely surprise you!
Frankfurt boasts an eclectic mix of old and new like nowhere else in Germany and is unapologetically and vibrantly rough around the edge!
If you're up for it, Let Frankfurt Free Alternative Walking Tour guide you through the fascinating yet rather unglamorous history of the city center.
While it remains the financial center of Germany, Frankfurt also has some beautiful nature to boot, and right in the center of town.
And while Römerberg, St. Paul's Church, Alte Oper, and Hauptbahnhof remain classical sights not to be missed, Frankfurt's nightlife and food scene are truly amazing and diverse, down to a very great selection for people with dietary requirements such as vegans.
While you're there, don't miss a detour to the trendy, up-and-coming Ostend neighborhood via a long walk along the Main River.
And if the weather permits, hop on a boat, why don't you! Frankfurt has a lot more to offer than what meets the eye.
Recommended by Amelie from Mostly Amelie
6. Düsseldorf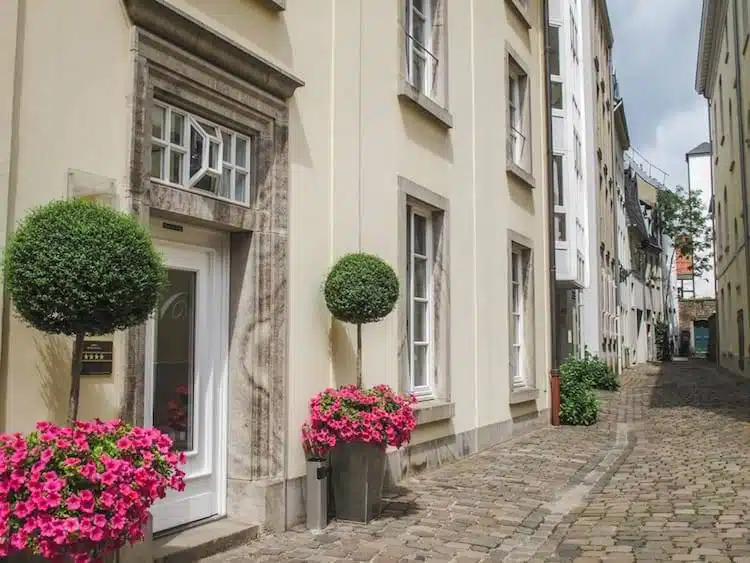 In Germany, there is a very well-known rivalry between the neighboring cities of Cologne and Dusseldorf. From football to beer, the two cities are often known for their quarrels about which one is better and which one traveler should like better.
While everyone has a favorite, sometimes you need to hop over to the next to really learn more about the one you love the most. One of the best day trips from Cologne is undoubtedly Dusseldorf.
The city is smaller by population and is recognized as Germany's fashion capital, and after a stroll down Konigsallee, you will have no question as to why. Dusseldorf is aesthetically beautiful and has many hidden corners, quirky cafes, and one of the best Japanese food scenes in Europe.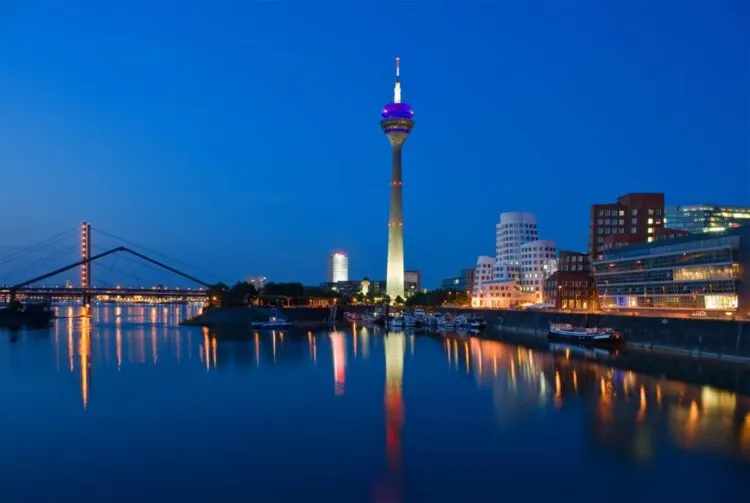 The Rheinturm, or Dusseldorf's TV Tower, is one of the few in Germany that you can take a ride to the top of and get a bird's eye view over the city.
There are many things to do in Dusseldorf for art lovers – from the vibrant street art scene of Kiefernstraße to the K2 Museums. The city was made to inspire and ignite creativity.
There are several markets throughout the city, and you can't leave Dusseldorf without enjoying one of them. You can find a market daily at Carlsplatz or ones throughout the weekends by the Rhein River.
Dusseldorf is a fantastic city and one that you really should take a day trip from Cologne to check out.
Recommended by Megan from Meganstarr
7. Eltz Castle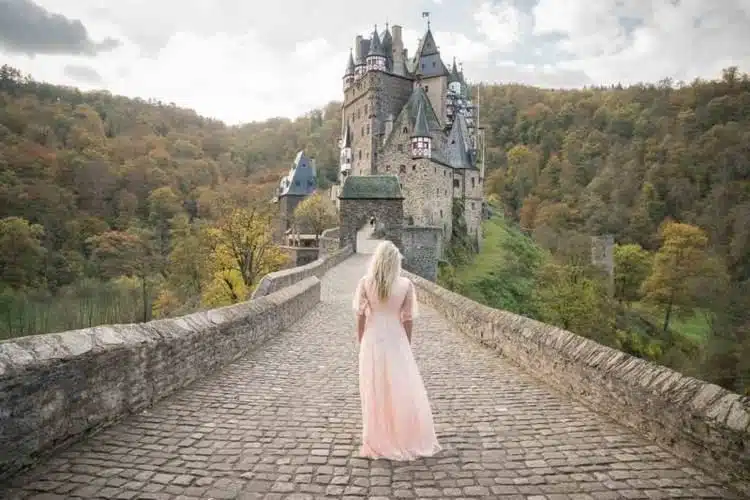 One of my favorite castles in all of Germany is only an 80-minute drive from Cologne.
Eltz Castle is a fairytale castle tucked away in the deep forest set high on a hill. It is like no other castle in Germany.
You can choose to hike through the forest or take the bus from the parking lot. I think there is something magical about hiking through the forest and then coming out to this amazing sight.
Don't worry; it's an easy walk that takes about 15 minutes. The castle officially opens at 9:30 am, but we highly suggest getting there before 9 am if you want a few photos without a ton of people.
If you want a picture on the bridge alone, plan on arriving at the parking lot at 8:30 am. The biggest bummer is there are no photos allowed inside the castle, but anything outside is fine.
You'll need a ticket to go inside the castle on a guided castle tour; tickets are 10 Euros. Tours last 45 minutes.
If you want an English tour, you may need to wait a while. Make sure to stop at one of the two restaurants in the castle for a quick bite to eat. You don't need a ticket to visit either of these.
Recommended by Hannah & Adam from GettingStamped
8. Heidelberg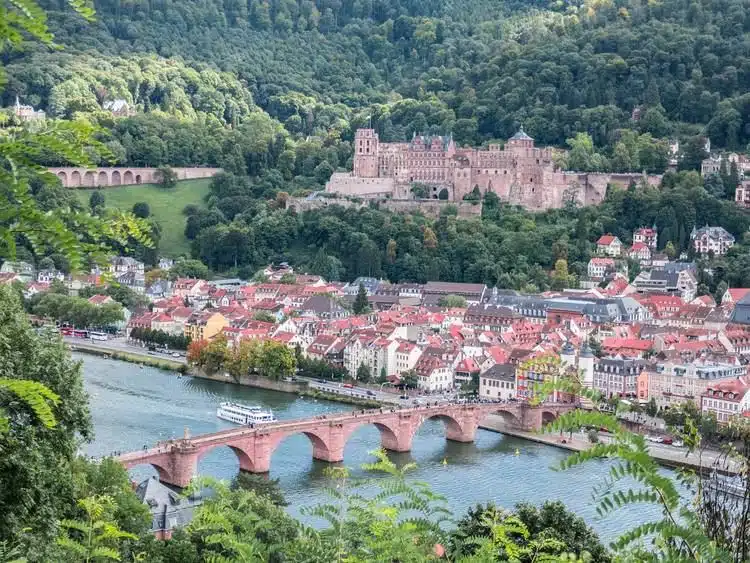 Getting from Cologne to Heidelberg is a bit of a journey. Two hours thirty minutes by car or one hour forty-five minutes by train.
You will find Heidelberg will certainly reward you for taking the time to get there.
The star is the Heidelberg Castle. Heidelberg Castle has lived through wars, fires, and twice being struck by lightning.
On one occasion, the lightning struck the gunpowder room and virtually blew up half the castle with it. 800 years of history sits on the hill overlooking the old town and the Necker River.
Speaking of the river, The "Alte Brücke" bridge runs over the River Necker. This bridge spans 200 meters wide and was built in the mid-1700s.
It connects Old Town Heidelberg with the eastern part of the Neuenheim district. The bridge is a great viewpoint for the castle and old town.
The "Heidelberg Altstadt" or Old Town is dominated by "Hauptstrasse." You will find places to eat, shop, and explore along the length of it.
Hauptstrasse leads in the Old Town Square. Sites in the Old town include Marktplatz, the Kornmarkt, the Church of the Holy Ghost, the Palatinate Museum, Synagogue Square, The University, Marstall, Heuscheuer, the Friedrich Memorial.
One day may not be enough for a trip to Heidelberg.
Recommended by Mark from Wyld Family Travel
9. Aachen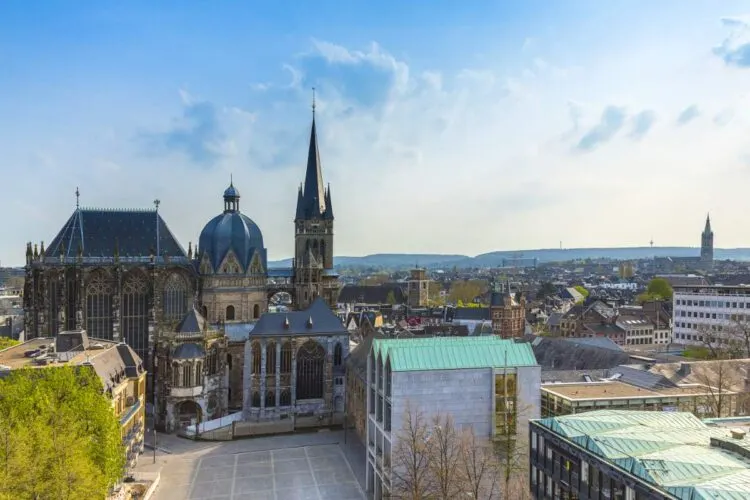 For history buffs, a trip to Aachen is a must-do.
The city's roots go all the way back to ancient Roman times, but its real heyday was a few hundred years later, in 800AD when Charlemagne made Aachen the winter capital of his Holy Roman Empire.
The Aachener Dom (Cathedral) was the first site in Germany to be listed as a UNESCO World Heritage Site, back in 1978.
The original Cathedral was built on the orders of Charlemagne, who still lies buried there. However, there have been many changes and additions since then, and most of what we see today is from later historical periods.
The stunning Palace Chapel was consecrated in AD 804 and is all that remains of Charlemagne's palace.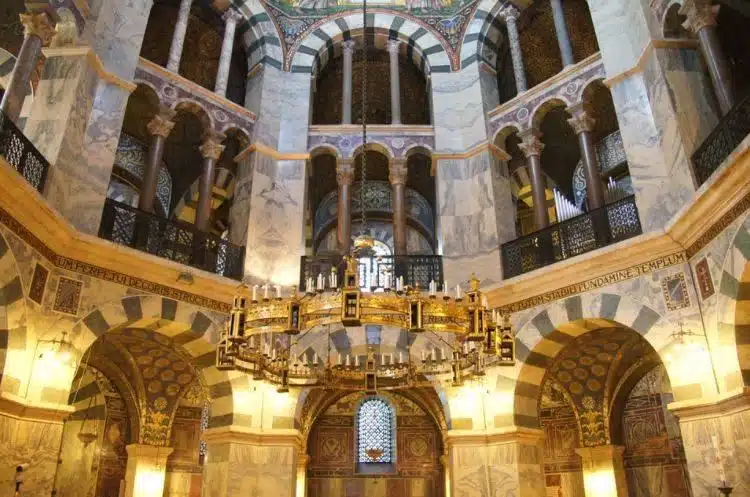 The Aachen Cathedral is where the kings and queens were crowned and enthroned from 936 to 1531AD, and inside the Palace Chapel, you can still see the throne used by Charlemagne and some incredible mosaics.
Visits to the chapel are by guided tour only, which is offered only in German. For Christians in medieval times, Aachen was the fourth most important place of pilgrimage after Jerusalem, Rome, and Santiago de Compostela.
The pilgrimage to Aachen, known as the Heiligtumsfahrt, has occurred every seven years since 1349. The next one will be in June 2021.
While the Dom is the city's clear highlight, while you're here, you can also visit Dreiländereck, the triple border where Germany, the Netherlands, and Belgium meet.
It's located just 10 minutes by road from Aachen's city center.
Recommended by Wendy from The Nomadic Vegan
10. Luxembourg City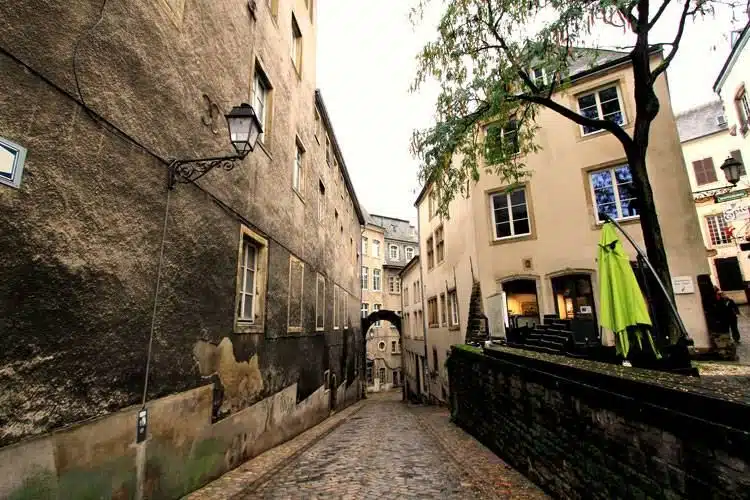 Only a couple of hours south of Cologne is one of the best European surprises! Luxembourg City, the capital city of the country of Luxembourg, is a great place to spend the day.
The city is very walkable, and within a few kilometers, there is the Saturday market full of local cheese and produce. The royal palace is right in the middle of the city, and below the city are the UNESCO World Heritage fortifications and casements.
After exploring the city's sights, it's important to sit at one of the many restaurants serving up some of the best French dishes and pastries.
One of the best things to visit, right outside of the city proper, is the American World War Two Cemetary where General George Patton is buried.
The cemetery is somewhat of a museum as well, explaining some of the most important battles. Luxembourg City may be one of the smallest capital cities in Western Europe, but it's well worth a stop!
Recommended by Corinne Vail from Reflections Enroute
Best Cologne Hotels
1. Excelsior Hotel Ernst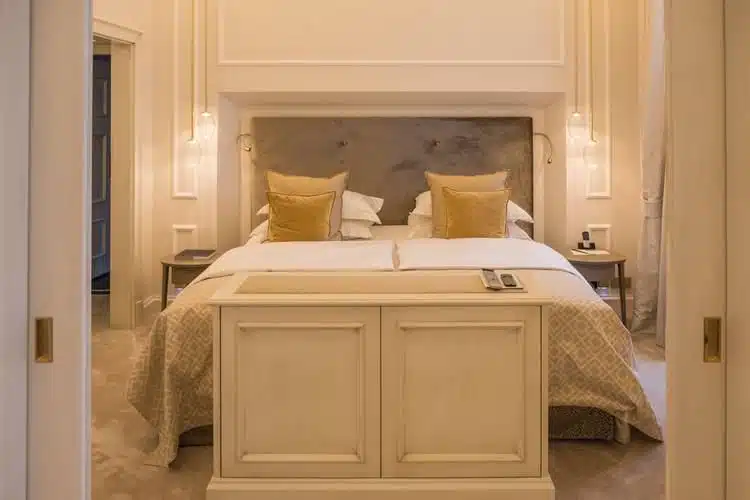 When talking about a grand hotel in Cologne, it can only be the Excelsior Hotel Ernst.
The 5-star luxury hotel is located directly opposite the Cologne Cathedral and is one of the city's most traditional and famous hotels. Already since 1863, the family-run house is located at this point and has kept its elegance over all the decades.
I admit I have a fable for grand hotels. I'm fascinated by the story that you can see and sometimes even feel. Here, big celebrations took place, contracts were made, love found, and marriage broken.
I'm talking about the soul of the hotel, and that's exactly what you can feel at the Excelsior Hotel Ernst in Cologne.
Despite the 137 rooms and suites and the imposing entrance with its classic round staircase, you won't feel lost. The staff is just as I expect it in a hotel of this class, helpful and courteous without being stiff.
And that's exactly where we are in yet another aspect that I love so much about well-run grand hotels: the symbiosis of tradition and modernity.
Many of the grand hotels I know boast the latest technology or trendy culinary concepts.
The same applies to the Excelsior: the rooms combine state-of-the-art technology with classic design. In the starred restaurant Taku, Asian Fusion is cooked, connecting the cuisine of Japan, China, Vietnam, Thailand, Malaysia, and Indonesia.
I would especially like to recommend the piano bar, where my husband and I had a wonderful evening with great cocktails and wonderful live piano music.
The Excelsior Hotel Ernst is ideally suited for friends of first-class service, grand hotel flair, hotel bars, afternoon tea and the best location in the city.
Recommended by Sabine from Fratuschi
Click here for more photos, information and prices.
2. Cologne Marriott Hotel
Set in a quaint but welcoming 6-story building with a full brick facade, the Cologne Marriott Hotel is an excellent choice for those looking to add a splash of luxury to their stay.
The hotel features modern furnishings, a full gym, stylish commons and meeting areas, and both a bar and restaurant.
Depending on your preference, room accommodations range from a single bed to an executive suite (and access to the executive lounge).
The property's guests can also enjoy a sauna and tennis court.
Click here for more photos, information and prices.
3. Pullmann Hotel Cologne
Located less than a kilometer from several of Cologne's best museums (and just 900 meters from the city's central train station), the Pullmann Hotel Cologne is a great option for those looking to spend their time exploring the city.
When you return for the evening, you can enjoy the hotel's trendy bar, restaurant, nightclub, and even a library!
One way Pullman sets itself apart—babysitting/childcare services. That's perfect if you're traveling with family but need a night out (or alone) with your spouse.
Click here for more photos, information and prices.
4. Dorint Hotel Cologne
With a heated indoor swimming pool, solarium, spa, and sauna, the Dorint Hotel offers something to please travelers of every age.
The hotel's glass facade entryway gives a stylishly furnished lounge, cafe, bar, and restaurant.
For those mornings you sleep in, they offer in-room breakfast. For those days you spend out in the city, they'll pack you a lunch.
One more neat touch—the hotel hosts its own barbershop! With so many facilities and services, the Dorint is a great choice for those traveling to Cologne for business, pleasure, or a bit of both.
Click here for more photos, information and prices.
5. Maritim Hotel Cologne
Less than a block from the Rhine and a four-minute walk from the Köln Hbf City Rail, the Maritim Cologne Hotel is a great home base for family and solo travelers alike.
This 4-star hotel is built with a stunning glass facade and roof, which provide phenomenal sunlight and views to all inside.
Within the Maritim, guests can enjoy great eats, tasteful early-to-mid century décor, and even a beauty salon and Turkish bath.
The room amenities and accommodations here are all above board, with all the essentials and more. As a bonus, kids under 12 stay free in an extra bed. Or, if budget allows, guests can even book connecting rooms for the family.
Click here for more photos, information and prices.
6. Hilton Hotel Cologne
The Hilton Hotel Cologne is the place to stay for guests who want a room right in the middle of Cologne's bustling historical and cultural attractions.
The 7-floor 5-star hotel is nestled within a historic building, and it offers guests views of both the Rhine and awe-inspiring Erbis Church.
Within the hotel, you'll be greeted with phenomenal service and get access to a sauna, jacuzzi, massage center, solarium, and more.
The property's stylish restaurant and bar are the perfect way to end an evening out in the city.
Click here for more photos, information and prices.
7. Hotel Hyatt Köln
Rising six stories along the western shore of the Rhine, the Hyatt Regency Köln offers breathtaking views of the city.
If you're lucky (or proactive), your room might overlook both the Hohenzollern Bridge and Cologne Cathedral across the river.
The hotel itself features some of the best amenities and accommodations travelers can find in Cologne – secure parking, a Turkish bath, a sun terrace, an indoor pool, and even a children's play area.
Even if you decide to stay elsewhere, the property's pub and restaurant are worth a visit.
Click here for more photos, information and prices.
Best VPN for Travel: ExpressVPN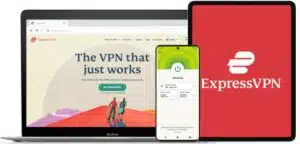 Heading abroad? Use ExpressVPN to access your social media accounts, unblock your favorite entertainment sites, and stay connected with friends and family. And get cheaper flights, of course.
Pros
✅ Next-gen, high-speed servers in 94 countries
✅ Works on iOS, Android, Windows, Mac, Linux, browsers, and more
✅ 256-bit AES encryption protects your data, even on hotel Wi-Fi
✅ Unblocks Netflix and other streaming sites
Cons
❎ No dedicated IPs
Get 3 extra months free of ExpressVPN when signing up for a 1-year plan. That's a 49% saving and a monthly cost of just $6.67! You also get a 30-day money-back guarantee.