Cruising down the Amazon River on a slow boat is a unique way for travelers to experience nature on the world's largest river.
This journey is an awesome adventure but is not the kind of adventure travelers often picture. There are not many roads crossing through the dense jungle of the Amazon, and the river takes its place as the principal way of transport.
Slow boats are ferries transporting cars, food, produce, and even farm animals, just about anything you can imagine together with passengers along the river.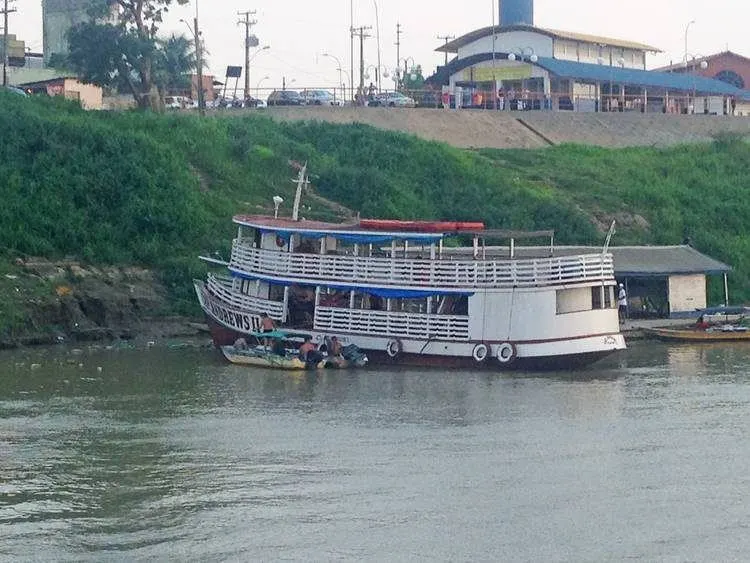 It is not a Hollywood amazon adventure seeing anacondas, crocodiles, and local tribes with bows and arrows while making your way through the thick jungle on the river.
Read also: Best Trips for your Adventure Vacations.
It is, however, an authentic way to experience the river and meet local people.
What is the trip like?
You basically lie in your hammock for a couple of days staring at the river.
The Amazon is massive, and the boat often rides far from shore, but when it was cruising close to the jungle, we were staring into the greenery, trying to spot the local creatures.
The most common animals you can see are monkeys and birds, and it was awesome when riding close to shore to be woken by the roar of howler monkeys, sounding like large gorillas in the forest.
Our favorite animal was present anywhere on the river, river dolphins!
For some reason, I thought these amazing mammals were rare and were very surprised by how many of the pink and grey river dolphins we saw jumping out of the water every day.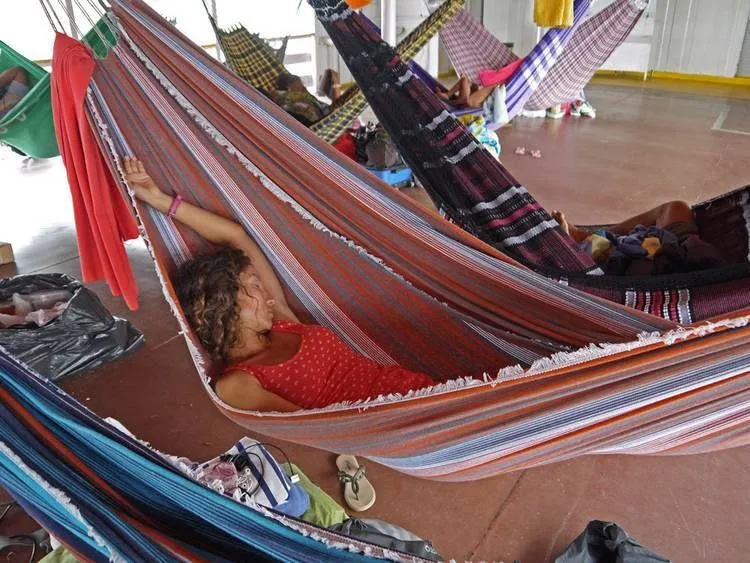 We were always watching the river for caymans and were lucky to spot 2 of these large crocodilians swimming downstream.
Before the trip, try to get on the boat as early as possible to pick a good spot to hang your hammock.
A spot where you can stretch your bed since sleeping all bent will give you back pain, not too close to the river since you can get wet when rain blows under the roof and try to find a place where you can not get boxed in between a couple of hammocks you want some privacy.
You are going to spend a lot of time in your hammock, so location is important. There are electricity outlets; try to make your new home close to one of these; it is great to keep an eye on your phone charging or if you are going to use a laptop.
Don't forget to pack a book and a deck of playing cards; I finished more than one book on my kindle. Food is included in your ticket price, and three meals get served per day; breakfast is very early every morning.
Food on both our boats was good with big portions. If you do not like the boat's food, there is usually a cafeteria selling some snacks.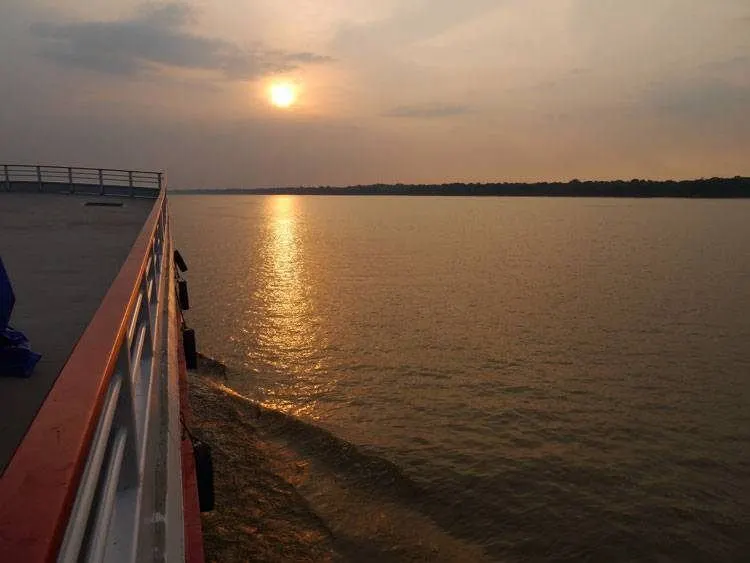 The drinking water on the boat is good quality, and I ended my trip with 15L of water that I packed still untouched.
In Brazil, we did boat trips, one downriver from Tabatinga to Manaus (4 days) and one upriver from Manaus to Puerto Velho (7 days).
I would recommend making this trip with a friend. It is good to have someone to talk to and to watch your stuff when leaving your hammock. The boat trip from Leticia to Iquitos in Peru is another route popular with backpackers.
Cruising down the amazon river swinging in a hammock, watching pink dolphins jump, being woken up by a thunderstorm at night with pouring rain on the plastic roof keeping you dry is definitely a unique kind of adventure.
Written by Campbell from Stingy Nomads
Best VPN for Travel: ExpressVPN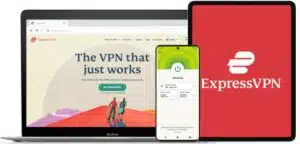 Heading abroad? Use ExpressVPN to access your social media accounts, unblock your favorite entertainment sites, and stay connected with friends and family. And get cheaper flights, of course.
Pros
✅ Next-gen, high-speed servers in 94 countries
✅ Works on iOS, Android, Windows, Mac, Linux, browsers, and more
✅ 256-bit AES encryption protects your data, even on hotel Wi-Fi
✅ Unblocks Netflix and other streaming sites
Cons
❎ No dedicated IPs
Get 3 extra months free of ExpressVPN when signing up for a 1-year plan. That's a 49% saving and a monthly cost of just $6.67! You also get a 30-day money-back guarantee.