Do you like traveling the world with your partner? Here are some couple travel quotes and travel love quotes to go with your fondest memories.
We live in a world wherein the most significant happenings in our lives are best shared with the ones we love.
These Couple Travel Quotes about travel and love will surely make you reminisce about the memorable times during your travels with your loved one.
Surprise your partner with photo printouts or digital albums and use these relationship travel quotes to add in a flavor of creativity and romance in the air.
Maybe – just maybe – you are in love with the idea of traveling with someone, and these love quotes about traveling together are the kind of magic that's still waiting for the right time to happen.
Couple Travel Quotes
[ez-toc]
While there's truly nothing more romantic than having your own words to describe your trips with your loved one, these famous Couple Travel Quotes will add a touch of literary sweetness to your thoughts.
Read these couple travel quotes that will surely touch you and loved one.
1. "Good company in a journey makes the way seem shorter."
– Izaak Walton
2. "As soon as I saw you, I knew you would be an adventure of a life time."
– Winnie the Pooh
4. "Some people live more in twenty years than others do in forty. It's not the time, it's the person."
– Doctor Who
5. "We travel for romance, we travel for architecture, and we travel to be lost."
– Ray Bradbury
6. "Oh Darling, Let's Be Adventurers."
– Anonymous
7. "I have found out there is no surer way to find out whether you like people or hate them than to travel with them."
8. "Love is the food of life, travel is dessert."
– Anonymous
9. "Here's to all the places we went. And here's to all the places we'll go. And here's to me, whispering again and again and again and again: I love you."
– John Green
10. "A good friend listens to your adventures. A best friend makes them with you."
– Anonymous
11. "I would not wish any companion in the world but you."
– William Shakespeare
12. "Why should a relationship mean settling down? Wait for someone who won't let life escape you, who'll challenge you and drive you towards your dreams. Someone spontaneous who you can get lost in the world with. A relationship, with the right person, is a release not a restriction."
– Beau Taplin
14. "Home is not where you are from, it is where you belong. Some of us travel the whole world to find it. Others, find it in a person."
– Beau Taplin
15. "Don't tell me how educated you are, tell me how much you traveled."
– Mohammed
16. "Will you give me yourself? Will you come travel with me? Shall we stick by each other as long as we live?"
– Walt Whitman
17. "Travel only with thy equals or thy betters; if there are none, travel alone."
– The Dhammapada
18. "Live your life and forget your age."
– Norman Vincent Peale
19. "Because in the end, you won't remember the time you spent working in the office or mowing your lawn. Climb that goddamn mountain."
– Jack Kerouac
20. "What we find in a soulmate is not something wild to tame, but something wild to run with."
– Robert Brault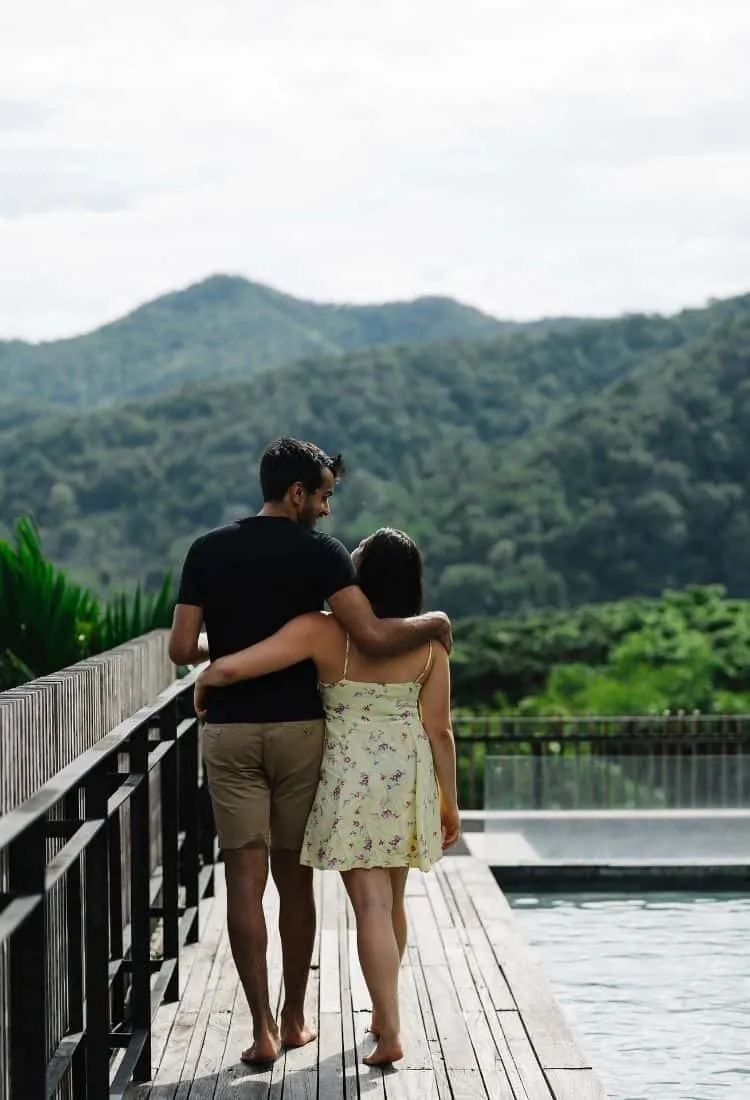 More Romantic Couple Travel Quotes
21. "I get a friend to travel with me… I need somebody to bring me back to who I am. It's hard to be alone."
– Leonardo DiCaprio
22. "As soon as I saw you I knew a grand adventure was about to happen."
– A. A. Milne
23. "When traveling with someone, take large doses of patience and tolerance with your morning coffee."
– Helen Hayes
25. "I'm in love with cities I have never been to and people I have never met."
– Anonymous
26. "I've fallen in love with adventures, so I begin to wonder, if that's why I've fallen for you."
– E. Grin
27. "And the purpose of life, after all, is to live it, to taste experience to the utmost, to reach out eagerly and without fear for newer and richer experience."
– Eleanor Roosevelt
28. "It is only in adventure that some people succeed in knowing themselves – in finding themselves."
– Andre Gide
29. "A journey is like marriage. The certain way to be wrong is to think you control it."
– John Steinbeck
30. "Traveling is like flirting with life. It's like saying, "I would stay and love you, but I have to go; this is my station."
– Lisa St. Aubin de Teran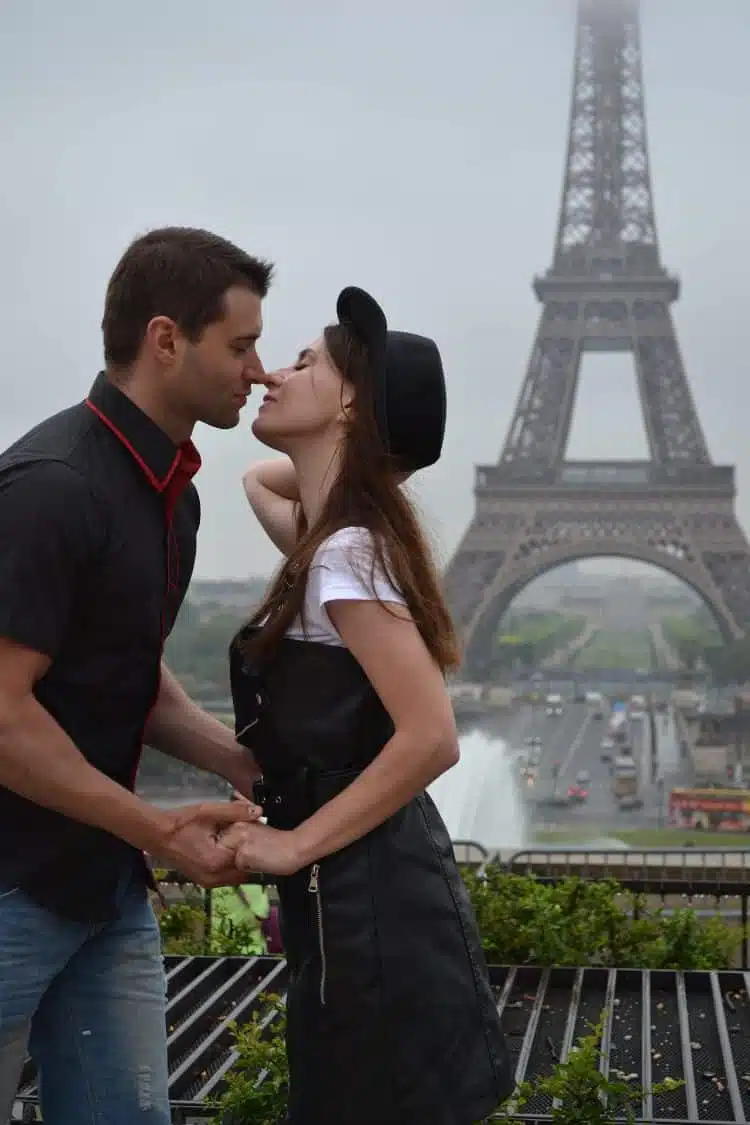 31. "I love waking up in the morning not knowing what's gonna happen or who I'm gonna meet, where I'm gonna wind up."
– Jack Dawson
32. "Travel is like love, mostly because it's a heightened state of awareness, in which we are mindful, receptive, undimmed by familiarity and ready to be transformed. That is why the best trips, like the best love affairs, never really end."
-Pico Iyer
33. "Traveling is like flirting with life. It's like saying, "I would stay and love you, but I have to go; this is my station."
– Lisa St. Aubin de Teran
34. "Why do you go away? So that you can come back. So that you can see the place you came from with new eyes and extra colors. And the people there see you differently, too. Coming back to where you started is not the same as never leaving."
Terry Pratchett, A Hat Full of Sky
35. "Travel only with thy equals or thy betters; if there are none, travel alone."
– The Dhammapada
36. "Though we travel the world over to find the beautiful, we must carry it with us or we find it not. "
Ralph Waldo Emerson
37. "If you wish to travel far and fast, travel light. Take off all your envies, jealousies, unforgiveness, selfishness and fears."
– Cesare Pavese
38. "You don't choose the day you enter the world and you don't choose the day you leave. It's what you do in between that makes all the difference."
– Anita Septimus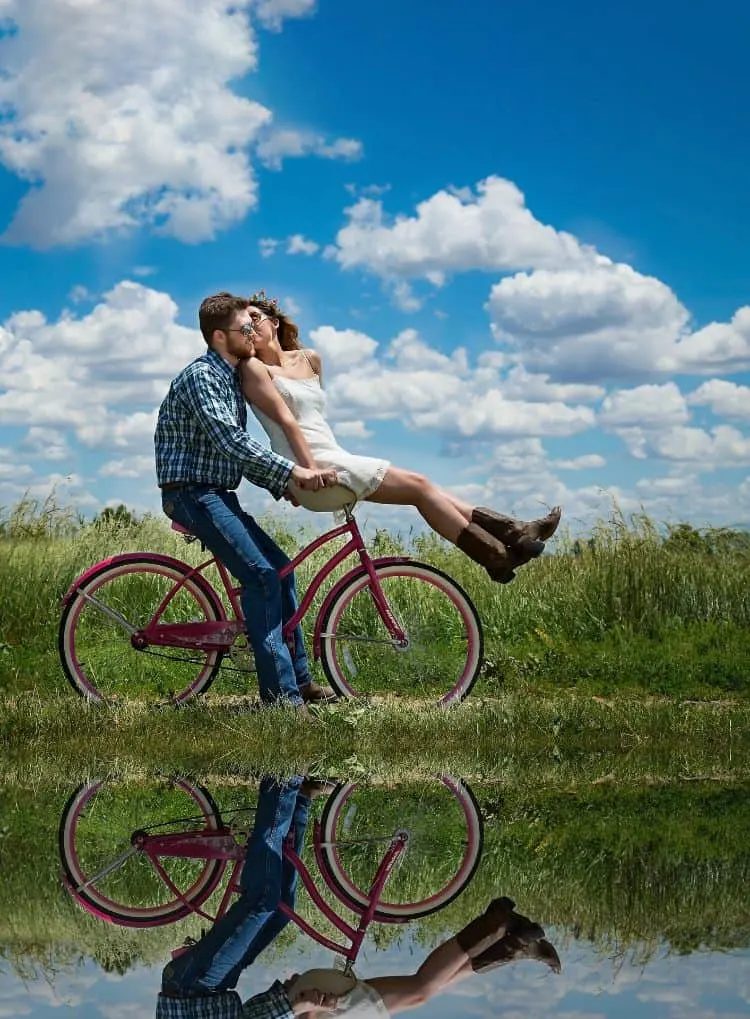 39. "The purpose of life is to live it, to taste experience to the utmost, to reach out eagerly and without fear for newer and richer experience."
– Eleanor Roosevelt
40. "Travel opens your heart, broadens your mind and fills your life with stories to tell."
– Paula Bendfeldt
1. Inspiring Flight & Aviation Quotes
2. The Most Inspirational Mountain Quotes
3. 80 Inspiring Beach Quotes and Ocean Quotes
4. The Most Inspiring Adventure Quotes
5. 60 Inspirational Short Travel Quotes