Conchi – Aruba´s Natural Pool is situated on a deserted stretch of coastline. Already the journey through some of Aruba's most rugged terrain is an adventure itself. Once there you can enjoy one of Aruba´s most beautiful places.
Aruba´s Natural Pool, also called ¨Conchi¨or ¨Cura di Tortuga" is situated in the north of the Caribbean island in the Arikok National Park, a very remote area.The pool is surrounded by rugged terrain and the journey from the park entrance is already an adventure itself. It is only accessible by 4-wheel drive or ATV.
Alternatively there is a hiking trail from the entrance or you can go on horseback. Though the drive is a lot of fun with breathtaking views.
Once at the natural pool you can enjoy the calm and crystal clear water, a beautiful view of the ocean and the sound of the waves crashing into the rock formations. You can swim, snorkel, jump from rocks or just relax after the exciting drive.
Related posts: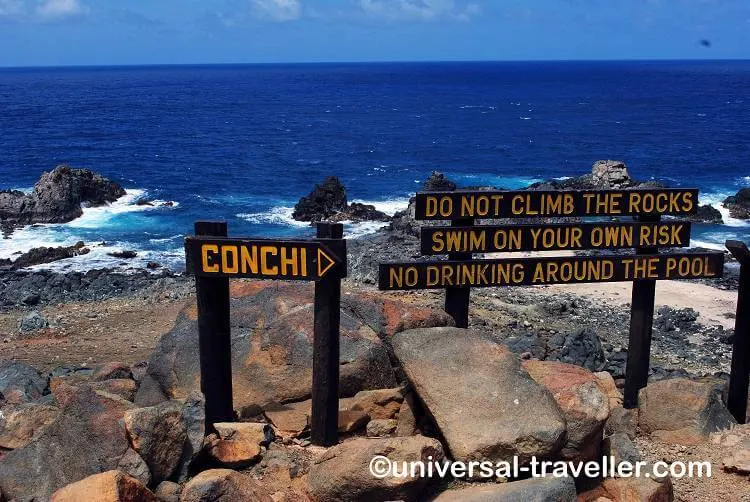 How did Aruba´s Natural Pool originated?
According to F. Van Den Oever, Aruba is composed of three different types of rocks; Igneous rocks, Metamorphic rocks and Sedimentary rocks. Igneous rocks are volcanic material.
In Aruba however there are no volcanoes, instead the volcanic activity that created Aruba occurred under water. Almost 100 million years ago magma from within the earth flowed out to the surface from cracks in the earth's crust.
As the whole process happened under water the rocks are round shapped, called pillow lava. It is that kind of lava that formed the structure of the popolar Natural Pool in Aruba.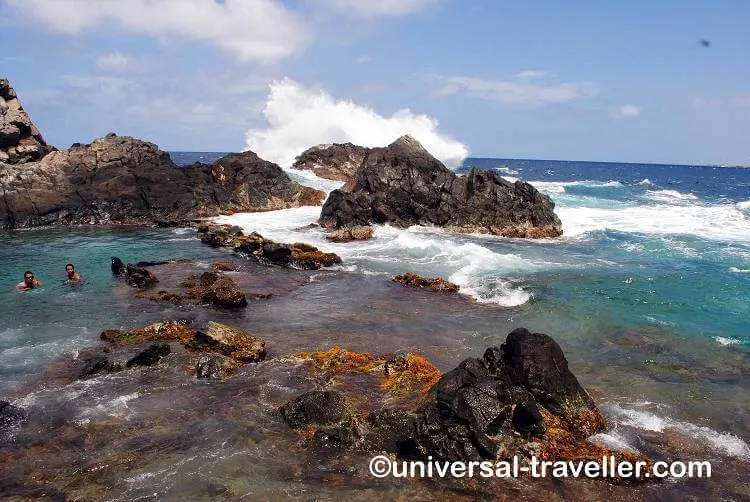 This post is also available in:

German