Looking for beach life quotes, ocean quotes, and beach captions that will go well with your photos and thoughts? Here is a list of the best beach quotes that are sure to inspire you.
Beaches and oceans are more than what meets the eye.
There are many characteristics of a beach or an ocean that we can truly relate to our daily lives, our fervent hopes, and our common struggles as humans.
No matter what the themes are, they almost always come out as inspirational and motivational.
Such thoughts come out just by looking out to the ocean or lounging by the beach.
These inspiring beach quotes and ocean quotes are true testaments of how much we can garner when pondering upon our beach experiences.
Ultimate List of Beach Quotes and Ocean Quotes
Inspiring Beach Quotes
There is something magical about being on the beach.
One breath of fresh air and one dip in the waters seem to refresh your mind and spark positivity automatically.
In the mood for some short beach quotes and sayings that evoke happy thoughts?
These inspiring beach quotes and beach-themed phrases are what you need to hear right now.
1. "I miss the beach, the peace it brings you. I love the sound and smell of the sea."
– Genesis Rodriguez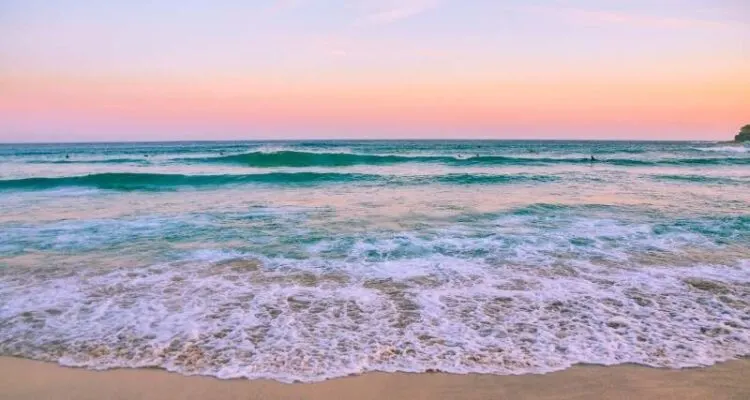 2. "We need the tonic of wildness…At the same time that we are earnest to explore and learn all things, we require that all things be mysterious and unexplorable, that land and sea be indefinitely wild, unsurveyed, and unfathomed by us because unfathomable. We can never have enough of nature."
– Henry David Thoreau
3. "I wonder if the ocean smells different on the other side of the world."
– J.A. Redmerski
4. "To escape and sit quietly on the beach – that's my idea of paradise."
– Emilia Wickstead
5. "The world has enough beautiful mountains and meadows, spectacular skies and serene lakes. It has enough lush forests, flowered fields, and sandy beaches. It has plenty of stars and the promise of a new sunrise and sunset every day. What the world needs more of is people to appreciate and enjoy it."
– Michael Josephson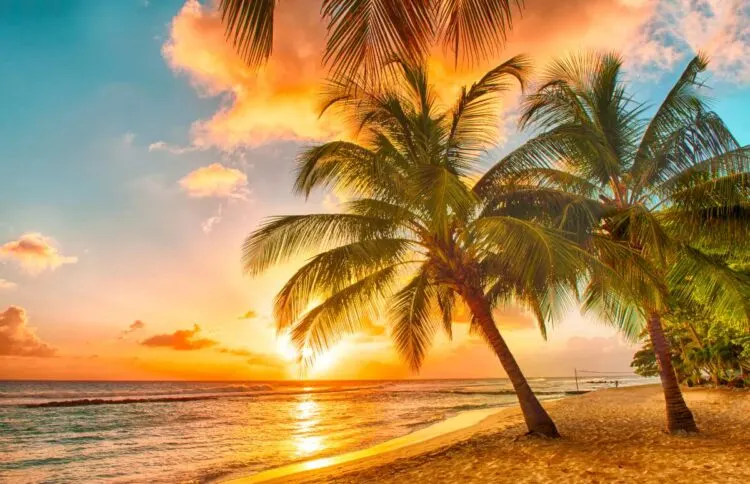 6. "The three great elemental sounds of nature are the sound of rain, the sound of wind in a wood, and the sound of the ocean outside on a beach."
– Henry Beston
7. "One can not collect all the beautiful shells on the beach. One can pick up only a few, and they are more beautiful if they are few."
– Anne Morrow Lindbergh
8. "No words can express, The depth of her contentment, As she walks along the beach. As the waves lap against the shores, They create the rhythm of her life. Balmy breeze kiss, Her sun-bronzed skin, And she wonders… Could there ever be a greater destiny, Than to be born with love, For the treasures of the sea? Here, she is home"
– Suzy Toronto
9. "There is no question that the beaches that our grandchildren will play on will be different from ours. The important question is whether they will be better or worse."
– Orrin H. Pilkey
10. "The beach to me is a sacred zone between the earth and the sea, one of those in-between between places where transitions can be experienced – where endings can be mourned and beginnings birthed. A walk along the beach offers the gift of the unexpected."
– Joan Anderson
Beach Love Quotes
What is not to love about the stillness of a life spent on the beach?
Nothing beats the steady atmosphere it feeds to your soul.
These beach love quotes and emotional beach sayings will have you feeling head over heels with life and love in general.
Let the best beach quotes speak about your overwhelming sense of having loved and feeling loved.
11. "As the ocean is never full of water, so is the heart, never full of love."
– Anonymous
12. "I read and walked for miles at night along the beach, writing bad blank verse and searching endlessly for someone wonderful who would step out of the darkness and change my life. It never crossed my mind that that person could be me."
– Anna Quindlen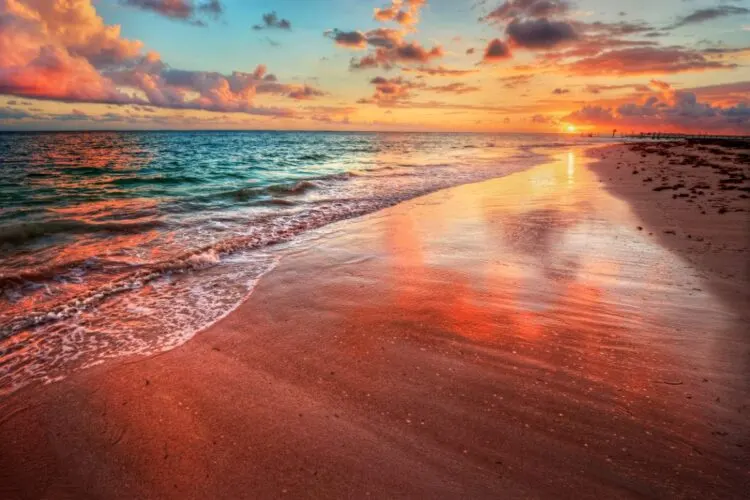 13. "Long walks on the beach are the supposed holy grail of a romantic evening. The beach becomes a kind of utopia – the place where all our dreams come true."
– Roxane Gay
14. "Happiness is a day at the beach with sand between my toes and sunburn on my nose"
– Unknown
15. "Sometimes just being on a beach with my loved ones is all the adventure I need."
– Guy Laliberte
16. "You all want to know what my dream is? Very simple. To walk along the beach, holding the hand of my lover."
– Michelle Bachelet
17. "I followed my heart and it led me to the beach."
— Unknown
18. "In high seas or in low seas, I'm gonna be your friend… I'm gonna be your friend. In high tide or in low tide, I'll be by your side… I'll be by your side."
– Bob Marley
19. "Even castles made from sand fall to the ocean."
– Jimi Hendrix
20. "You can't stop the waves, but you can learn to surf."
– Jon Kabat-Zinn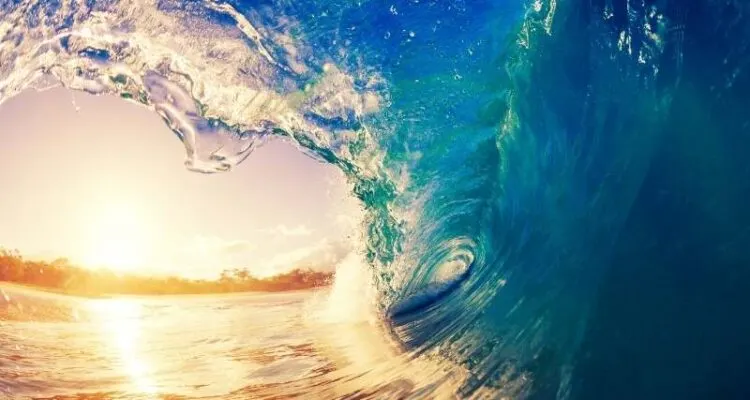 Short Beach Quotes
They say even the shortest of sentences have the capability to deliver a lasting impact – and I couldn't agree more.
These beach life quotes are witty as they are relatable.
Allow yourself to be left in awe of these short beach quotes that will surely be your go-to beach phrases to use for your next vacation posts.
21. "The cure for anything is salt water: sweat, tears, or the sea."
– Isak Dinesen
22. "I wonder if the ocean smells different on the other side of the world."
– J.A. Redmerski
23. "B.E.A.C.H.: Best Escape Anyone Can Have."
– Unknown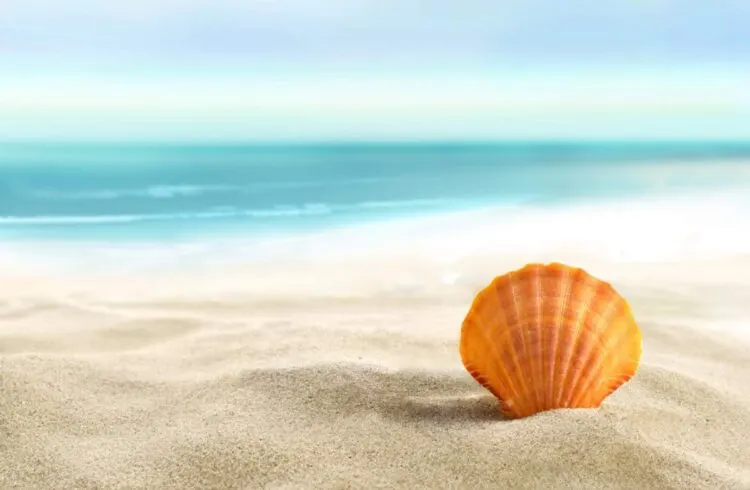 24. "I followed my heart, and it led me to the beach."
– Unknown
25. "True freedom is on the beach."
– Rosamund Pike
26. "A simple life is what people need, and the beach as a place of rest."
– Yanni
27. "Life gives you special moments, especially those that involve the beach."
– Larry Wilcox
28. "Take time in a place you love, restore your spirit on the beach."
– Luanne Rice
29. "Life's a beach, and I'm just playing in the sand"
– Unknown
30. "On the beach, you can live in happiness.
– Dennis Wilson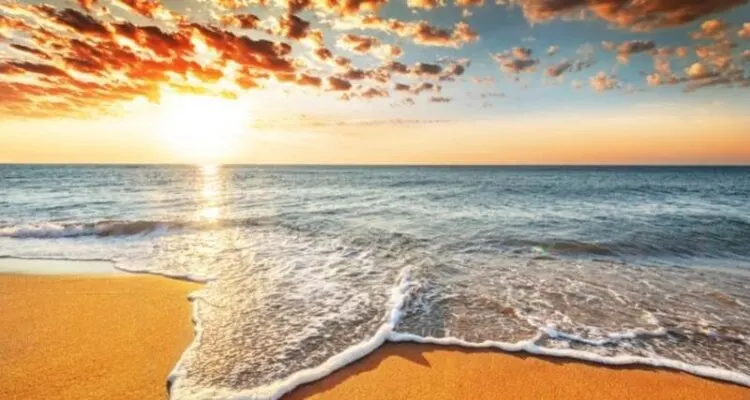 Beach Quotes Funny
Life lessons and mottos need not be serious and gloomy!
These going to the beach quotes shall prove to you that interesting messages can be humorous.
Sometimes, all you need are funny beach quotes to shift your gloomy day magically.
Let these cute beach quotes bring out that wonderful smile.
31. "Everyone should believe in something. I believe I should go to the beach."
32. "I wish that Beach Therapy was covered by my Health Insurance."
33. "There's no place like home. Except for the beach."
– Unknown
34. "Time wasted at the beach is time well spent."
– Unknown
35. "Let the waves hit your feet and the sand be your seat."
– Unknown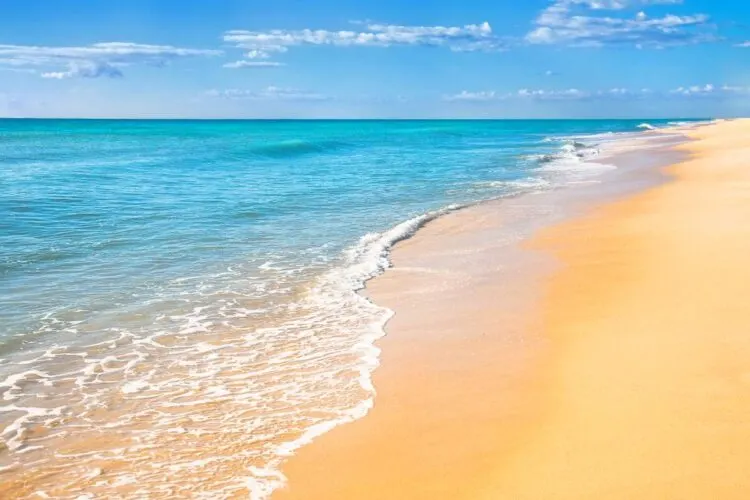 36. "Beach more, worry less."
– Unknown
37. "It's time for some beach therapy."
– Unknown
38. "I'm an aquaholic."
– Unknown
39. "Namast'ay at the beach."
– Unknown
40. "Sunshine and waves are like bacon and eggs."
– Theodore W. Higginsworth
More Beach Life Quotes
Scrolling through random beach quotes and dreamy beach vacation quotes can either make you look forward to your next trip or make you sad that you can't go at sea in a snap.
Yet, you just can't help reading!
Here are more beach life quotes that are guaranteed to speak to your inner ocean child.
41. "Beach Rules: Soak up the sun. Ride the waves. Breathe the salty air. Feel the breeze. Build sandcastles. Rest, relax, reflect. Collect seashells. Bare-feet required."
– Unknown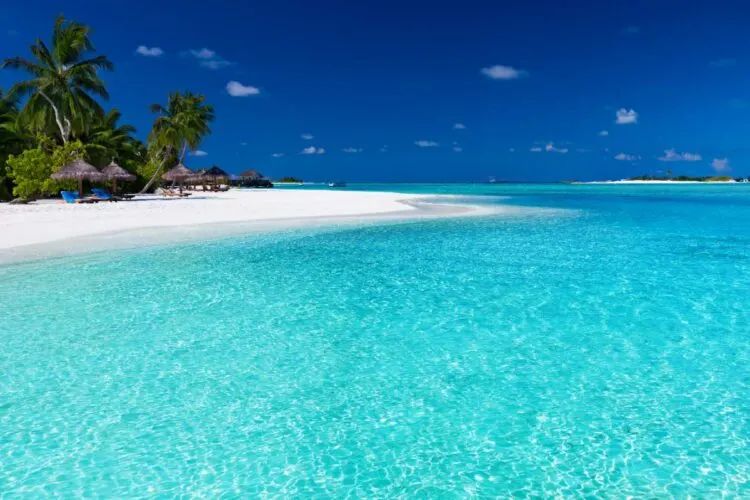 42. "Mind on a permanent vacation, the ocean is my only medication, wishing my condition isn't ever going to go away."
– Jimmy Buffett
43. "I'll have a side of the beach with my morning coffee."
– Unknown
44. "Every day should be a beach day."
– Unknown
45. "At the beach, life is different. Time doesn't move hour to hour but mood to moment. We live by the currents, plan by the tides, and follow the sun."
– Unknown
46. "The beach is truly home, its broad expanse of sand as welcoming as a mother's open arms. What's more, this landscape, which extends as far as the eye can see, always reminds me of possibility."
– Joan Anderson
47. "My dream is to have a house on the beach, even just a little shack somewhere so I can wake up, have coffee, look at dolphins, be quiet and breathe the air."
– Christina Applegate
48. "Whenever I look at the ocean, I always want to talk to people, but when I'm talking to people, I always want to look at the ocean."
– Haruki Murakami
49. "Why do we love the sea? It is because it has some potent power to make us think things we like to think. "
– Robert Henri
50. "On the beach, you can live in bliss."
– Dennis Wilson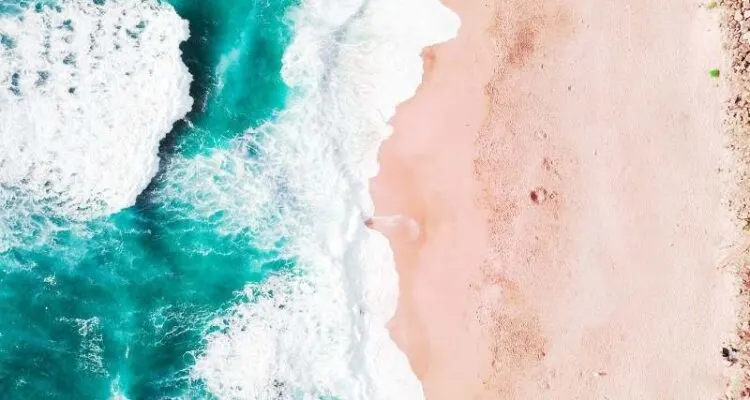 Inspiring Ocean Quotes
Beach-themed phrases and happiness ocean quotes are staple framed sayings in our offices, restaurants, and homes.
They make us reminisce about good times outdoors and great moments spent well with others.
I believe you can never have too many ornaments on your walls!
Here are inspiring ocean quotes to add to your growing collection.
51. "Because there's nothing more beautiful than the way the ocean refuses to stop kissing the shoreline, no matter how many times it's sent away."
– Sarah Kay
52. "We must free ourselves of the hope that the sea will ever rest. We must learn to sail in high winds."
– Aristotle Onassis
53. "If we look at the ocean in a calm, there is something imposing in its aspect; stretched out in its sleeping tranquility, but looking fearfully deep, and its silence seems like that of the lion when crouching for its prey."
– Jenny M Parker
54. "The pessimist complains about the wind; the optimist expects it to change; the realist adjusts the sails."
– William Arthur Ward
55. "I wish I could describe the feeling of being at sea, the anguish, frustration, and fear, the beauty that accompanies threatening spectacles, the spiritual communion with creatures in whose domain I sail."
– Steve Callahan
56. "There was a magic about the sea. People were drawn to it. People wanted to love by it, swim in it, play in it, look at it. It was a living thing that was as unpredictable as a great stage actor: it could be calm and welcoming, opening its arms to embrace its audience one moment, but then could explode with its stormy tempers."
– Cecelia Ahern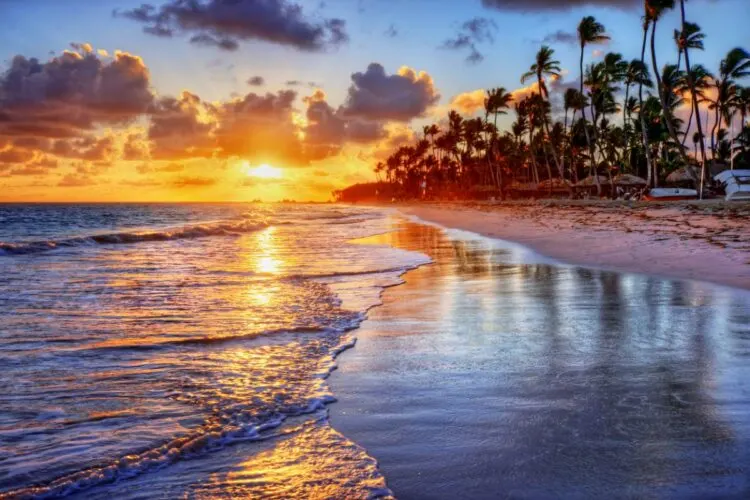 57. "There are always waves on the water. Sometimes they are big, sometimes they are small, and sometimes they are almost imperceptible. The water's waves are churned up by the winds, which come and go and vary in direction and intensity, just as do the winds of stress and change in our lives, which stir up the waves in our minds."
– Jon Kabat-Zinn
58. "You must not lose faith in humanity. Humanity is an ocean; if a few drops of the ocean are dirty, the ocean does not become dirty."
– Mahatma Gandhi
59. "The ocean is both my mistress and my lover. How else can I explain her salty kiss that is still on my lips."
– Anthony T. Hincks
60. "The heart of man is very much like the sea; it has its storms, it has its tides, and in its depths, it has its pearls too."
– Vincent van Gogh
Ocean Quotes Short
Beach vibes quotes have their way of catching your attention and making you agree with the whole beach philosophy.
They are, in general, relatable and pleasing to the ears.
Almost everything about the ocean can be related to our lives.
Make use of these short ocean quotes and short beach sayings to explain some of life's great lessons.
61. "There's a magical energy and power from the ocean."
– Jo Beverley
62. "You can never turn your back on the ocean."
– Rip Torn
63. "Never underestimate the power of the ocean."
– Heidi Klum
64. "Life is like the ocean; it goes up and down."
– Vanessa Paradis
65. "We are like islands in the sea, separate on the surface but connected in the deep."
– William James
66. "Empty your mind, be formless, shapeless, like water. Be water, my friend."
– Bruce Lee
67. "Life is like an ocean; jump right in."
– Cliff Hannold
68. "In one drop of water are found all the secrets of all the oceans."
– Kahlil Gibran
69. "The sea, once it casts its spell, holds one in its net of wonder forever."
– Jacques Cousteau
70. "The sea is as near as we come to another world."
– Anne Stevenson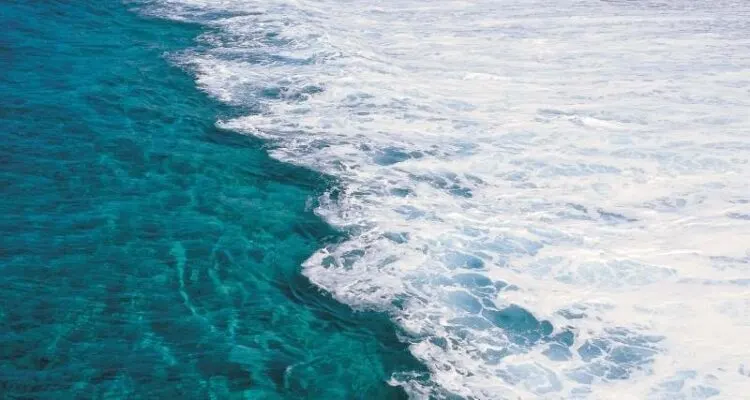 Ocean Captions
Cute short beach sayings will truly have you daydreaming about hearing reggae songs out of nowhere.
Automatically, you will feel the sand beneath your toes and the cool water on your skin.
You are submerged in the ocean realm in a snap, feeling relaxed and in tune with nature.
Read these ocean captions and beach-themed phrases and prepare for a sudden sweet change of atmosphere.
71. "If the ocean can calm itself, so can you. We are both saltwater mixed with air."
― Nayyirah Waheed
72. "The universe is an ocean upon which we are the waves. While some decide to surf, others venture to dive."
– Charbel Tadros
73. "You will love the ocean. It makes you feel small, but not in a bad way. Small because you realize you're part of something bigger."
– Lauren Myracle
74. "Dance with the waves, move with the sea, let the rhythm of the water set your soul free."
– Christy Ann Martine
75. "There's nothing wrong with enjoying looking at the surface of the ocean itself, except that when you finally see what goes on underwater, you realize that you've been missing the whole point of the ocean. Staying on the surface all the time is like going to the circus and staring at the outside of the tent."
– Dave Barry
76. "In one drop of water are found all the secrets of all the oceans; in one aspect of you are found all the aspects of existence."
– Kahlil Gibran Jr.
77. "A pool just isn't the same as the ocean. It has no energy. No life."
– Linda Gerber
78. "We have the responsibility to care for the ocean as it cares for us."
– Suzanne van der Veeken
79. "Being out there in the ocean – God's creation – it's like a gift he has given us to enjoy."
– Bethany Hamilton
80. "A pool just isn't the same as the ocean. It has no energy. No life."
– Linda Gerber
About the Author
More info
Best VPN for Travel: ExpressVPN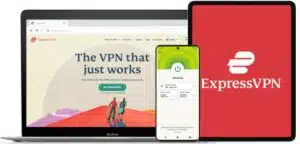 Heading abroad? Use ExpressVPN to access your social media accounts, unblock your favorite entertainment sites, and stay connected with friends and family. And get cheaper flights, of course.
Pros
✅ Next-gen, high-speed servers in 94 countries
✅ Works on iOS, Android, Windows, Mac, Linux, browsers, and more
✅ 256-bit AES encryption protects your data, even on hotel Wi-Fi
✅ Unblocks Netflix and other streaming sites
Cons
❎ No dedicated IPs
Get 3 extra months free of ExpressVPN when signing up for a 1-year plan. That's a 49% saving and a monthly cost of just $6.67! You also get a 30-day money-back guarantee.