A very long day in the saddle. That was our goal for Father's Day.
From the idea to cycle in the Eifel, to collect a few meters in altitude with the road bike, emerged a 3-country tour on the Vennbahnweg from Germany, through Belgium to Luxembourg.
The tour was with a total of 340km, the longest route that we have ever ridden so far in one day.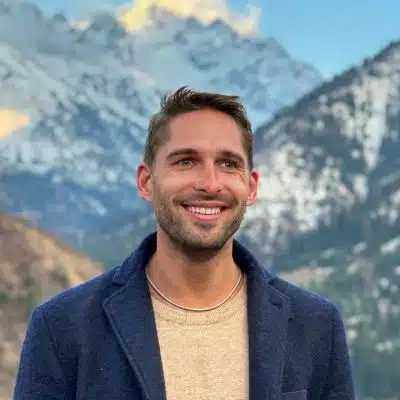 Look:
It is five AM in the morning. It is slowly getting bright, it is drizzling, and the temperature is about 8° celsius. We both slept really bad, and despite lots of coffee, we are not quite fit.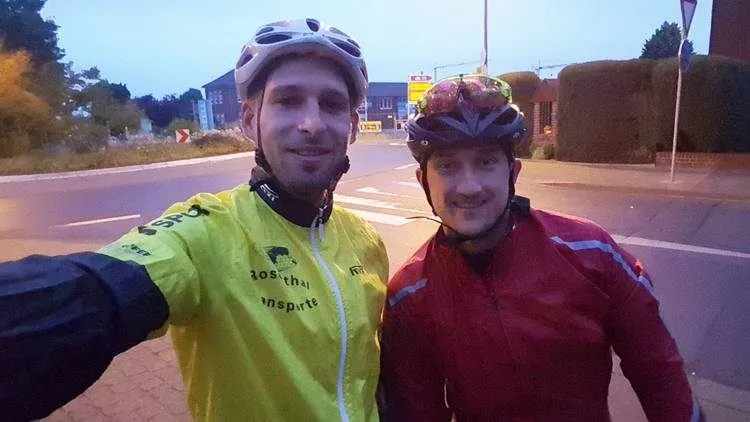 From Hochneukirch, a small village near Mönchengladbach, we first drive through our usual training routes to Eschweiler. It goes uphill tendency, and the wind comes from the front.
Exactly the constellation you do not want at this time of the day.
In Eschweiler, we meet Jan-Niklas from the Embrace The World Cycling Team. He knows the area very well and has spontaneously offered to lead us to the Vennbahn and accompany us for a few kilometers.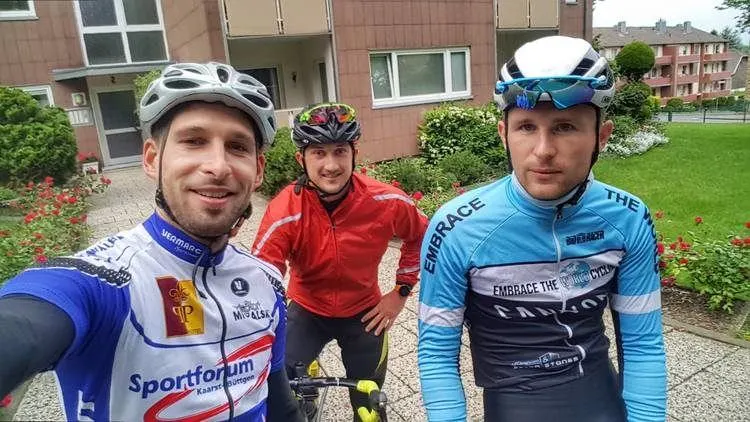 The Vennbahnradweg is the "longest transborder, contiguous bike and hiking trail in Europe on disused railway tracks" (StaedteRegionAachen)
It has a total length of 130 km with average railway-typical, very low gradients of one to two percent.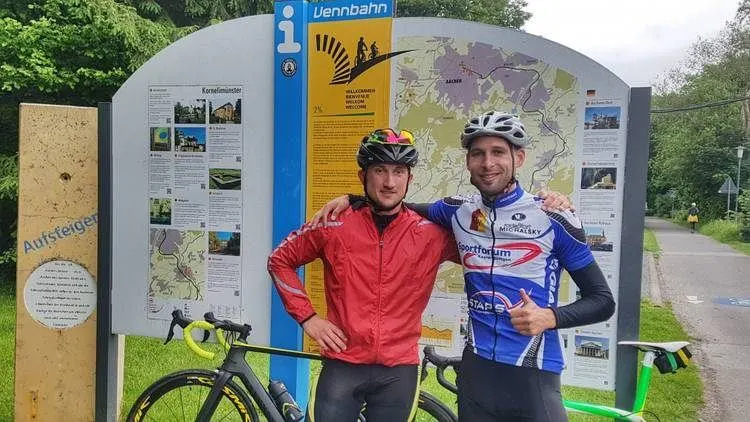 It is eight AM when we finally arrive on the Vennbahn. From now on, it goes off the busy roads without traffic lights and other obstacles to Luxembourg.
The bike path is in excellent condition, and so early in the morning, there is not much traffic. There are always smaller gravel passages, which are also good to drive on the road bike.
We have been on the road for six hours now, and the head is getting tired. However, the beautiful landscapes to the right and left of the Vennbahn motivate us to continue.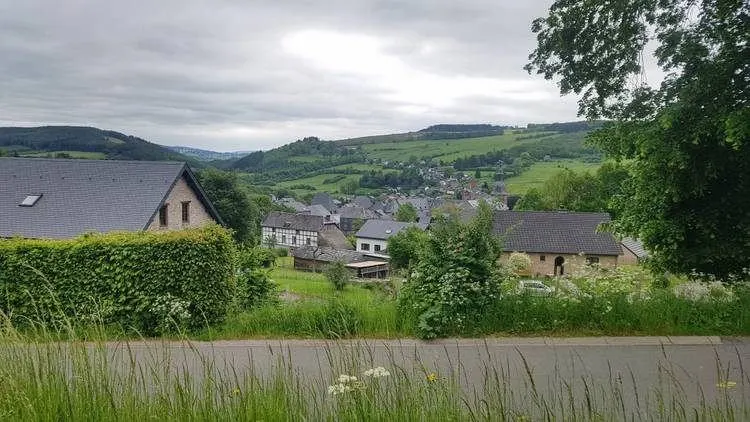 Kilometer 160. Troisvierges, the end of the Vennbahnweg, and our lunch stop is very close. Full of anticipation for a good portion of noodles, we check the map … only to find out that we chose the wrong turn 40 kilometers ago!
Unfortunately, instead of driving left towards St. Vith, we followed the path straight towards Malmedy.
A grave mistake that costs us almost 2 hours and 30 extra kilometers and several meters in altitude!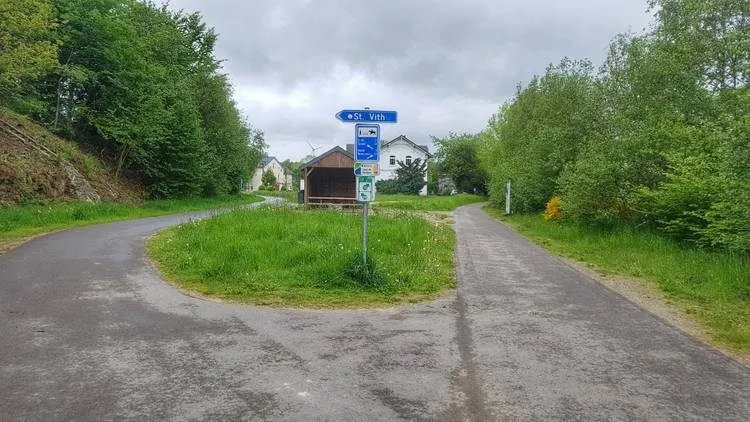 After 190 kilometers, we finally arrive at the end of the Vennbahn in Troisvierges.
We just want to get off the bike, into the warmth, and finally get some real food. My dad, who was waiting for us in Troisvierges, found a great restaurant that opened up a bit longer for us.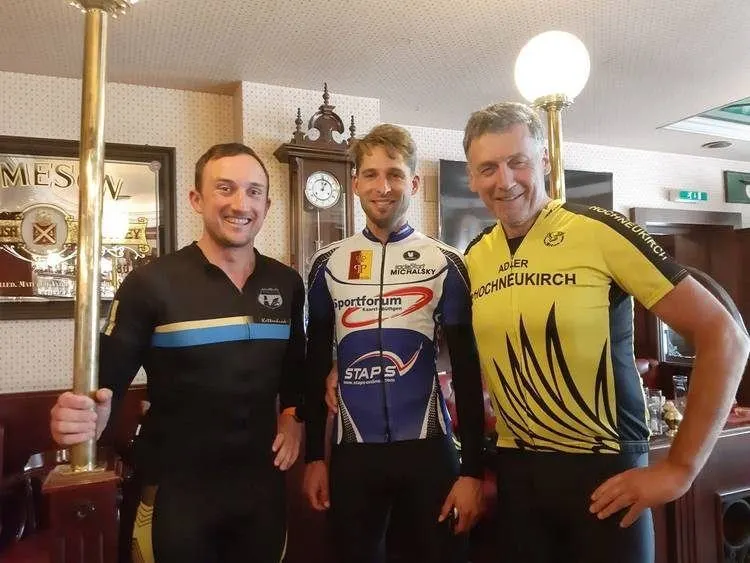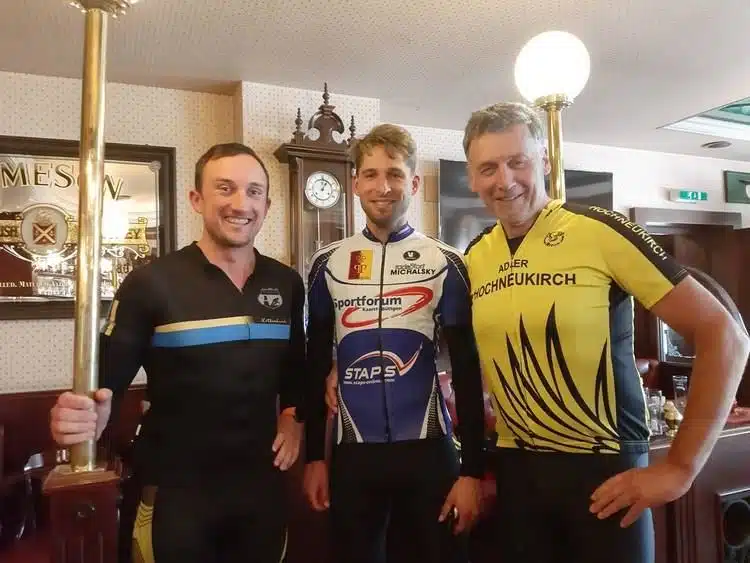 We strengthen ourselves with spaghetti carbonara and lasagna. There is also alcohol-free beer with sprite. "Panache" is the name of the drink here.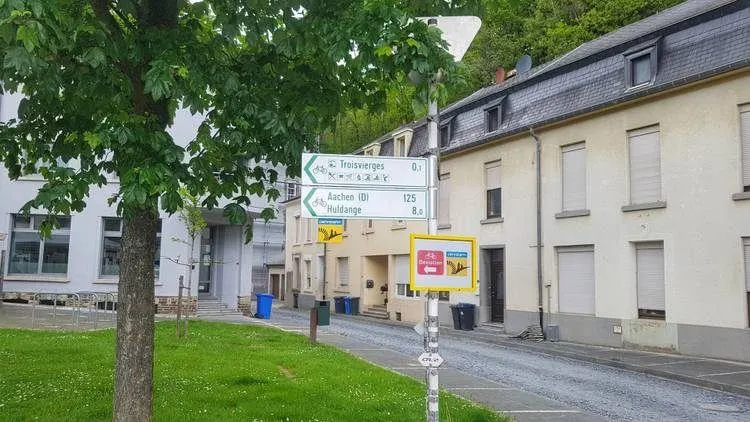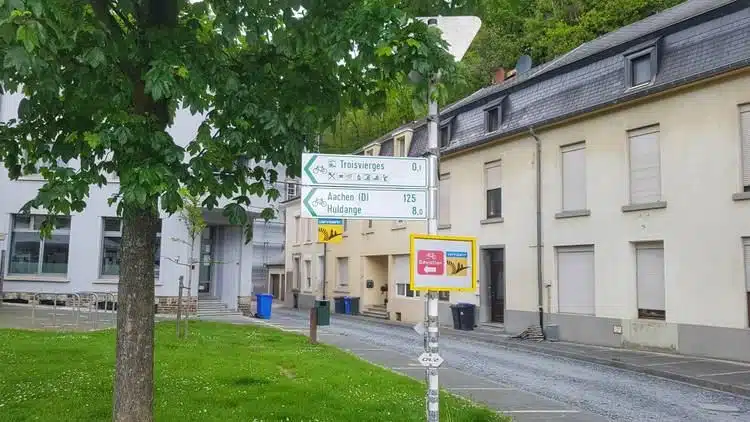 After one hour, we have to get back on the bike to get back home before sunset.
For the first kilometer, we roll comfortably downhill, but then it suddenly goes 10% uphill with a full stomach. Great!
We motivate ourselves by the fact that from now on, the route tendentially goes downhill and that we will mainly have tailwinds all the way home.
After we have mastered the hill, we make up time. We change every few kilometers with the leadership work and cycle relatively easy 40 kilometers per hour on average.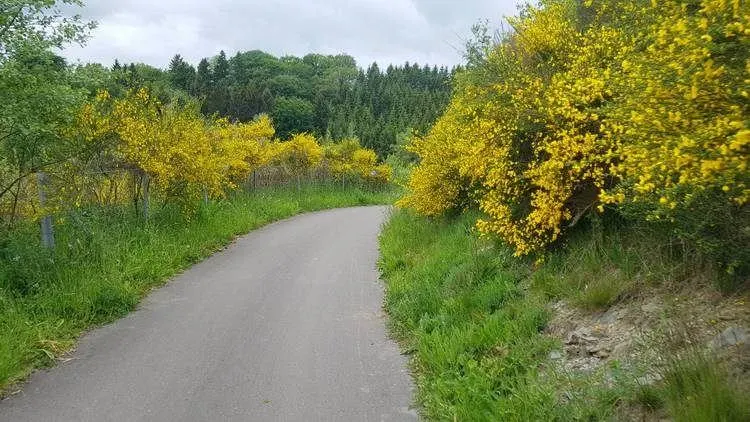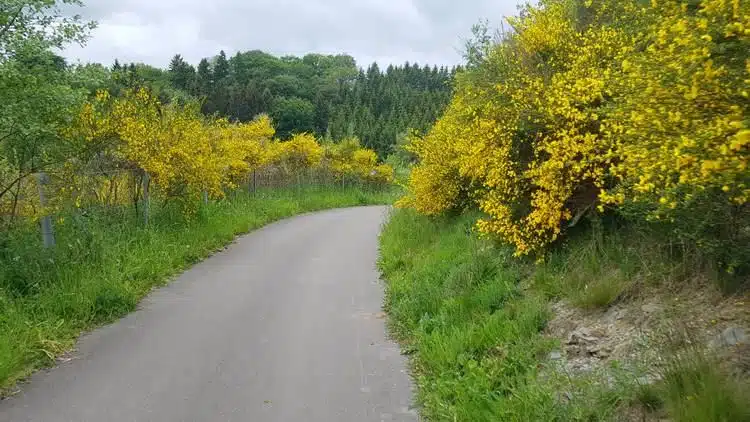 Despite our high speed, it is getting dark, and we are still more than 30 kilometers away from home.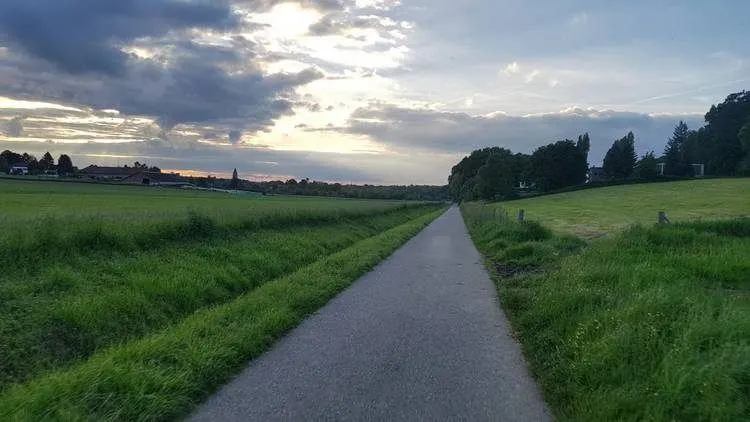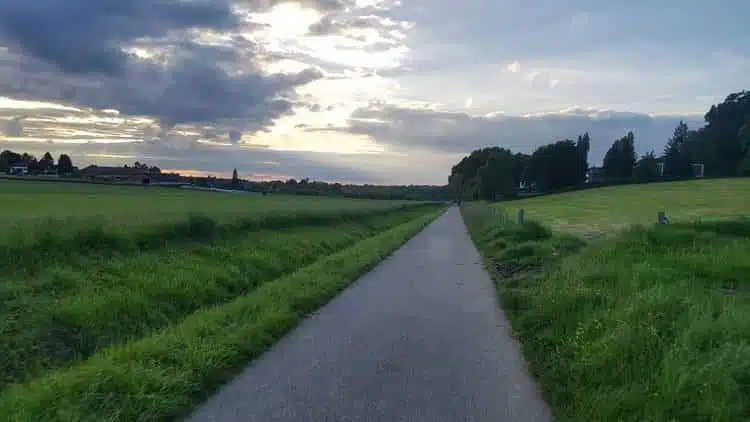 After 340 kilometers and over 13 hours in the saddle, we reach Holzweiler. From here, it is only 10 kilometers to get home.
Meanwhile, however, it is dark. Without proper lighting, it is impossible to continue safely. We decide to end our tour here not to endanger ourselves and others.
We are thrilled to not only reached our goal of 300 kilometers but also clearly exceeded it with 40 extra kilometers.
The legs are still feeling good, and we agree that we could go on for a few more kilometers.
Next goal 400 kilometers!?
A spontaneous project from Universal Traveller Cycling Club (UTCC).
German Newspaper article about our Tour
Best VPN for Travel: ExpressVPN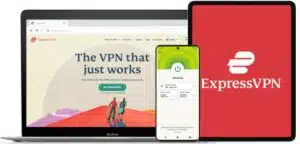 Heading abroad? Use ExpressVPN to access your social media accounts, unblock your favorite entertainment sites, and stay connected with friends and family. And get cheaper flights, of course.
Pros
✅ Next-gen, high-speed servers in 94 countries
✅ Works on iOS, Android, Windows, Mac, Linux, browsers, and more
✅ 256-bit AES encryption protects your data, even on hotel Wi-Fi
✅ Unblocks Netflix and other streaming sites
Cons
❎ No dedicated IPs
Get 3 extra months free of ExpressVPN when signing up for a 1-year plan. That's a 49% saving and a monthly cost of just $6.67! You also get a 30-day money-back guarantee.