In this article, you'll learn about the different ways to get to Los Chiles from San Jose, Costa Rica.
Los Chiles is located in the northern part of Costa Rica. It is near the border to Nicaragua, which is why the place is a popular crossing point between the two countries.
Read also: Border Crossing Costa Rica to Nicaragua by Boat
Los Chiles is a small district, that is why direct connections from San Jose are rare. However, Costa Rica has a great line of interconnected transport routes in general. This makes travelling from the central city of San Jose to Los Chiles entirely possible.
How far is Los Chiles from San Jose?
The distance between San Jose, Costa Rica and Los Chiles, Costa Rica is 129 miles or 209 kilometers.
Getting to Los Chiles from San Jose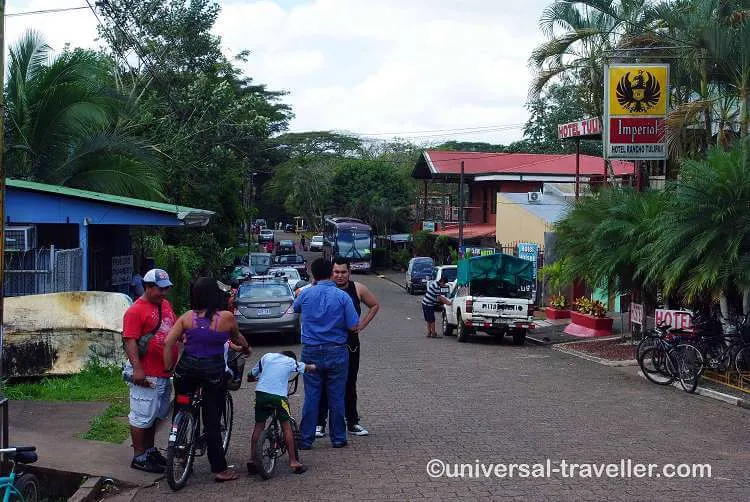 1. Bus from San Jose to Los Chiles
Coming from Upala in San Jose, you can take a bus going to San Carlos or Ciudad Quesada. Transfers will be made in Ciudad Quesada before you arrive at your final destination in Los Chiles.
It takes three and a half hours to travel by bus from San Jose to Los Chiles. The whole trip will cost you a little less than six USD. Transportes San Carlos, Transporte de Upala and Chilsaca service these routes.
If you are coming from Juan Santamaria International Airport, you must travel by bus to the Tica Bus Office at Terminal 7-10. It will take you about 40 minutes to reach this place where you can board a bus going to Ciudad Quesada, as discussed above.
A shared shuttle service starts at 55 USD, depending which transport company you are going for. Allot at least three hours to travel from San Jose to Los Chiles.
There are not many vans going to Los Chiles from this side of Costa Rica, so it is wise to do more research about this option. One alternative way is to look for a shared shuttle servicing Caño Negro. From there you are just 30 minutes away from Los Chiles.
3. Private Transfer from San Jose to Los Chiles
Companies like Interbus provide private shuttles. The price starts at 250 USD and with this rate you get to enjoy the convenience of a door-to-door service which follows your schedule, your choice of stops and your number of guests (up to six passengers.)
It takes approximately two hours to arrive in Los Chiles by private shuttle. This depends on the length of stops you are bound to take along the way.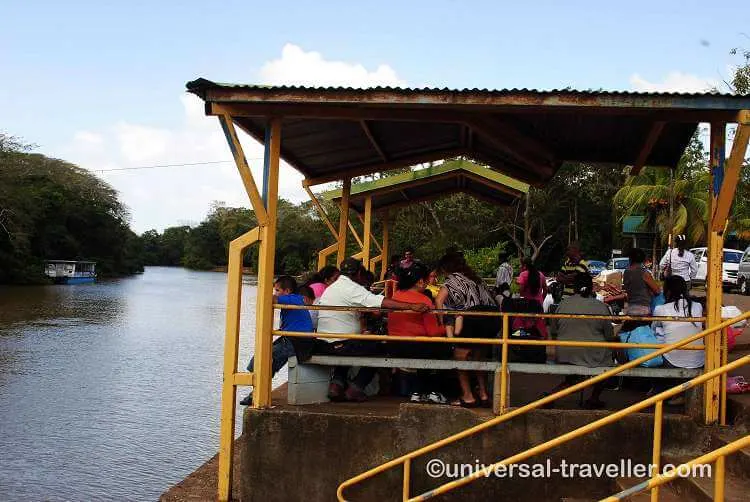 4. San Jose to Los Chiles Flight
It does not seem efficient at all to book a flight going to Los Chiles. First of all, there is no airport in Los Chiles. The only way you can catch a flight en route to Los Chiles is by coming from Juan Santamaria International Airport (SJO) to Fortuna Airport (FOT.)
This will be a 20-minute flight which will cost about 75 USD. From La Fortuna, you have to continue your journey in Ciudad Quesada to Los Chiles via other transport modes. If by bus, it's another two hours from there.
5. Driving with Rental Car
It takes three hours to drive yourself from San Jose to Los Chiles. This, amongst all options, is the best way to travel between the two destinations.
It proves to be cheaper than flying and more time efficient than taking a bus. You can also maximize the use of your vehicle, be it your own or rented.
From Juan Santamaria International Airport, the fastest route to take is via Route 35. It is connected to Avenida 7 which will take you directly to Los Chiles, Costa Rica.
To rent a car for this drive, price starts at 170 USD for a round trip. Pick up points at the Alajuela Province are nowhere near Los Chiles, making it a bit challenging to book just a one-way rental car.
While working for a local tour company in the capital city of San José, I did many of the best things to do in Costa Rica and visited the best places in Costa Rica.
To help you plan your trip to Costa Rica I put together a detailed Costa Rica guide, including information about Costa Rica transportation and the best luxury hotels in Costa Rica.
Costa Rica is well-known for its beautiful beaches and hot springs. Find here the most beautiful beaches in Costa Rica and the best hot springs in Costa Rica.