Tamarindo is one of the most visited destinations in Costa Rica and therefore it is really easy to get from San Jose Costa Rica to Tamarindo. You can choose between different means of transportation.
Tamarindo is a small town in the Guanacaste province of Costa Rica.
It is located on the Pacific coast and well known for its great surfing and nightlife.
How far is Tamarindo from San Jose?
The road distance from San Jose to Tamarindo is about 261 kilometres or 162 miles.
The flight distance from San Jose to the nearest airport in Limon betrays 167 kilometers ( about 104 miles).
How to get from San Jose Costa Rica to Tamarindo
1. Public Bus from San Jose to Tamarindo
Alfaro bus company is serving the route San Jose Costa Rica to Tamarindo daily at 11:30 AM (via Liberia) and at 03:30 PM (via Caldera) from the Alfaro Terminal in San Jose.
The terminal is located at the intersection of Avenida 3 and Calles 14/16. The trip takes between five and seven hours and costs 10USD.
The bus tickets are only sold at the bus station at a first-come, first-serve basis. The bus will not stop at San Jose airport when it's full.
It is for sure the cheapest option; however, not the best one when you have a hotel reservation in Tamarindo or limited travel time in Costa Rica.
Tralapa is a second company that departs from Tralapa Terminal San José at 7AM and 4PM via Liberia.
From Liberia you can also take a bus operated by La Pampa bus company. Buses depart throughout the whole day and the 2.5 hours trip costs around 3USD.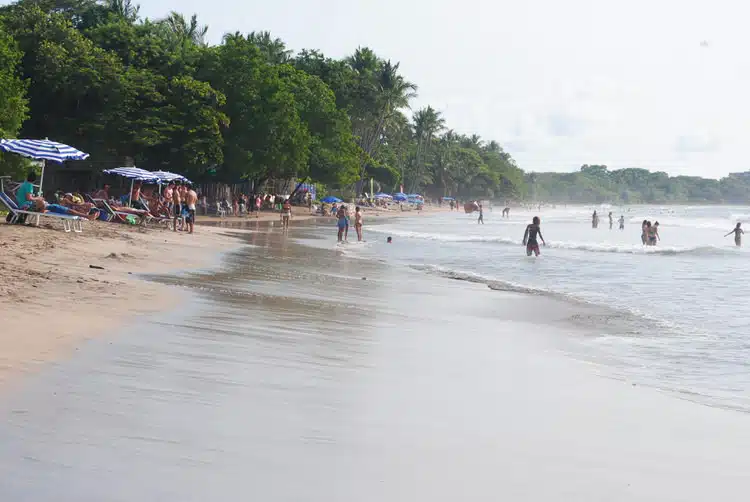 Like most popular tourist destinations in Costa Rica, also Tamarindo is well reachable by shared van shuttle from your hotel or the airport in San Jose.
The price per person starts at 50USD, one way.
Tip: On GuateGo you can check all available transportation options from San Jose to Tamarindo. It is a reliable and easy-to-use platform where you can compare prices & schedules and make a booking online.
3. Private Transfer from San Jose to Tamarindo
If you don't want to depend on the public bus or shared Van schedule or if you travel with a big group there is also the option to book a private transfer from your hotel or the airport in San Jose to Tamarindo.
4. Flights to Tamarindo Costa Rica
Aerobell Airlines offers daily flights from Tobias Bolanos International Airport in Pavas, San Jose to the small, private airport in Tamarindo.
Please be aware that the airport in Pavas is around 20 kilometers away from the big, international airport of San Jose (SJO).
If you want to travel straight from San Jose Airport (SJO) to Tamarindo, flying with Sansa Air to Liberia Airport might be the better option.
As it takes around two hours to get from Liberia airport to Tamarindo flying there is only recommended if you have a connecting flight from San Jose airport.
The distance from Tamarindo to Liberia airport is 67 kilometers (42 miles).
If you decide to take a flight to Liberia you can get a shuttle from Liberia to Tamarindo.
Prices start at 20USD for a shared shuttle and 80USD for a private transfer. You can also take a taxi from Liberia airport to Tamarindo.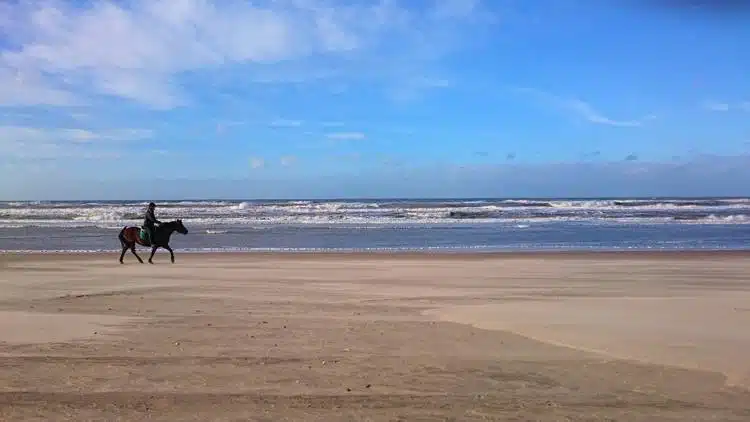 5. Driving with Rental Car
One big advantage of traveling by car to Tamarindo is that you can stop along the way and that you are not dependent on bus or flight schedules.
San Jose to Tamarindo drive time is between four to five hours depending on the traffic.