I did already many border crossings but this one was by far the worst one. Border crossing from Costa Rica to Panama. Long waiting time, flight ticket to country of residence, 500 USD in cash or a proof that you have enough money on your bank account as well as a $7 tax document required.
It is Thursday night and I have to leave Costa Rica for a Visa Run. Together with a friend, I take the night bus at 11 pm from San José to Panama.
It costs 57.75 USD and is supposed to take about 15 hours. We check in 45 minutes before departure and leave San José on time.
The bus is quite comfortable and I manage to fall asleep very quickly. In no time we arrive the border, more precisely at 4.30am.
The bus driver asks us to leave the bus and we walk to the passport office. We are the only ones there and it should go very fast.
It should …. until we find out that the office does not open before 6 am. The bus driver did not say anything and left meanwhile to the Panama border.
We have to wait outside in the dark. At least it is warm, but here is really nothing to do.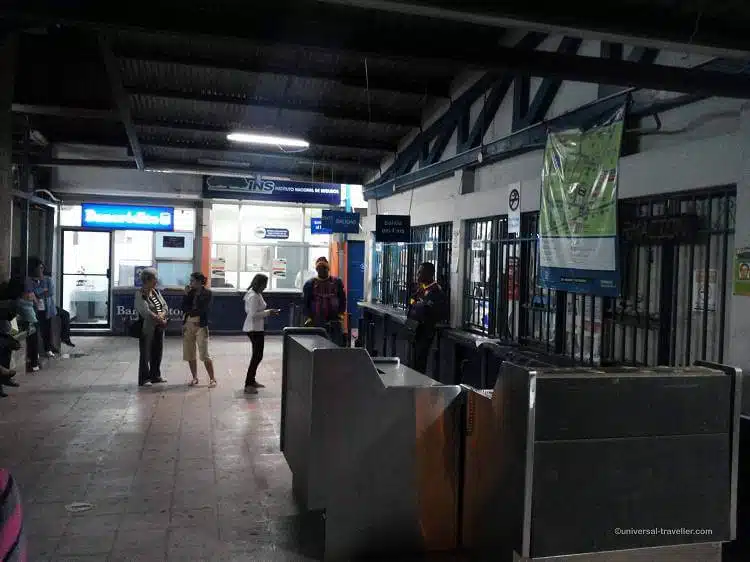 The office opens at 6am and I finally get my stamp. Now we have to walk 500m to the Panama border. Waiting in line again.
After 30 minutes it is my turn. I forward my passport and the border official asks for a flightticket to my county of residence as well as 500 USD in cash.
It is a new law and they are really checking it! Alternatively it is possible to show a credit card or any other proof that you have enough money. They only accept USD.
Additionally tourists have to pay $7 exit tax in advance at a Bancredito office. You have to show a proof at the immigration office!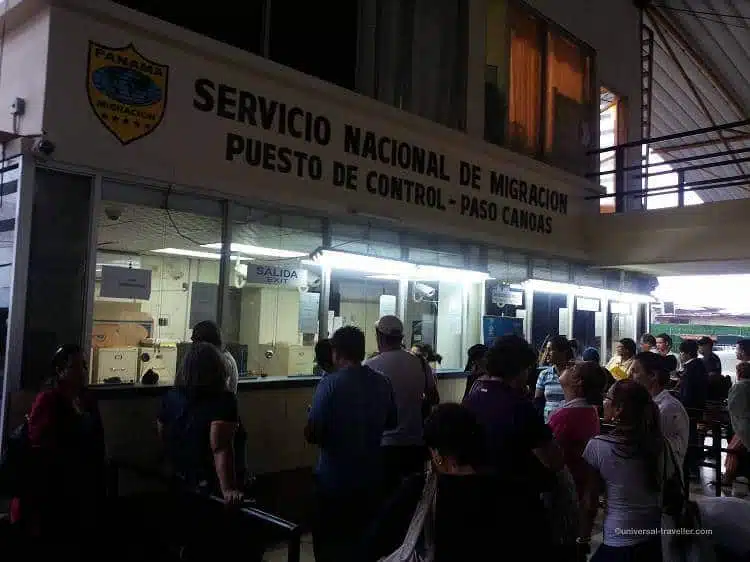 Finally everyone of the bus got his stamp. So we are ready to go!? … I wish. We have to go with all our luggage in a small room where the border officials check all bags one by one.
It is almost 8.30am when we can finally continue our trip to Panama City. It was super tiring and I only want to sleep.
After a few kilometers the bus stops in front of a Mc Donalds. Free Big Mac for everyone as compensation for this nightmare.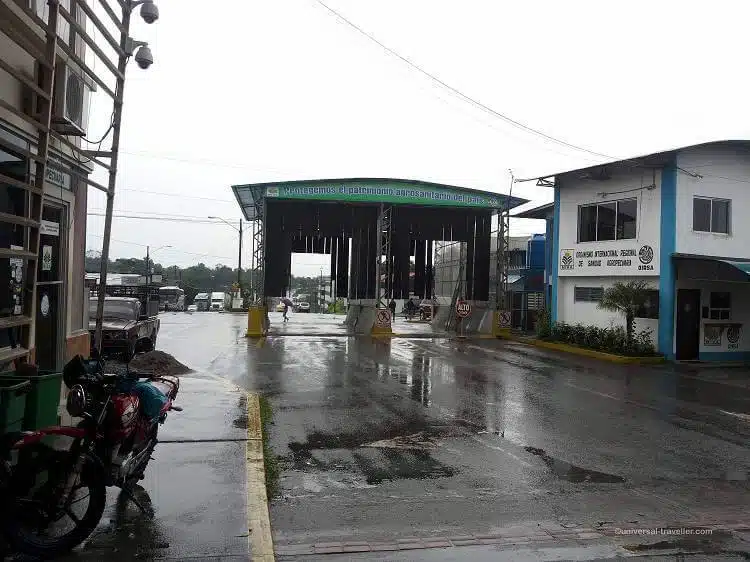 It is 4.30 pm when we arrive in Panama City. The whole trip took in the end 17.5 hours!
While working for a local tour company in the capital city of San José, I did many of the best things to do in Costa Rica and visited the best places in Costa Rica.
To help you plan your trip to Costa Rica I put together a detailed Costa Rica guide, including information about Costa Rica transportation and the best luxury hotels in Costa Rica.
Costa Rica is well-known for its beautiful beaches and hot springs. Find here the most beautiful beaches in Costa Rica and the best hot springs in Costa Rica.